Things To Do in Karachi
If you're looking for a city with it all, look no further than Karachi. This vibrant metropolis is home to some of Pakistan's best places to eat, see, and do. It is also home to the famous Seaview Beach and Russian Beach.
Overview of Things to do in Karachi
Karachi is Pakistan's largest and most populous city and the country's primary seaport and financial center. Karachi is also one of the world's most ethnically diverse cities, with a population that includes people from all over Pakistan and many different ethnic and religious groups. Karachi is a cosmopolitan city with a diverse range of cultures and lifestyles. The city is home to Pakistan's largest concentration of Christians, Hindus, Zoroastrians, and many Shia Muslims. It also has many cinemas.
The city has a long history, dating back to the time of the arrival of the Arab traders in the 8th century CE. A succession of Muslim dynasties ruled Karachi until it became part of the British Raj in 1843. After independence in 1947, Karachi became the capital of Pakistan and has since remained one of the country's most important cities. The farmhouses in Karachi are one of the most famous ones in Pakistan.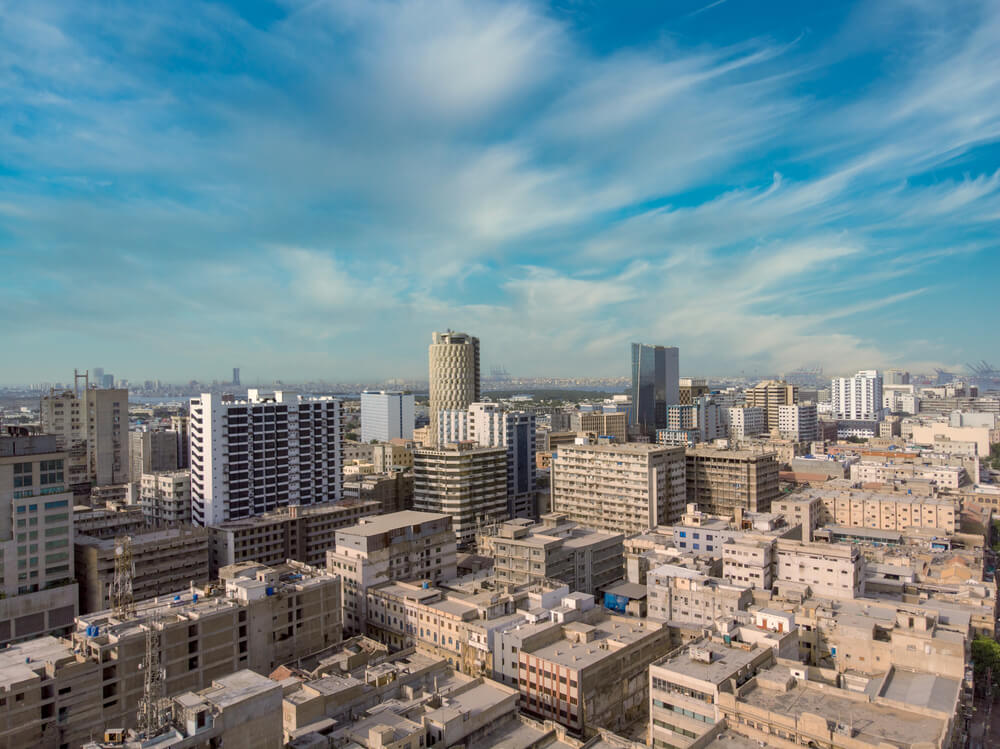 The city has a vibrant nightlife, with a wide range of bars, clubs, and restaurants. Karachi is also home to several museums, art galleries, and theatres. Karachi is a major transport hub, with an international airport and a large port. The city is also home to Pakistan's stock exchange and many of the country's leading businesses.
Things to do in Karachi at a glance
Shop at the Karachi markets: The city's markets are a great place to find bargains on everything from clothes to electronics.
Visit the Karachi beaches: Karachi's beaches are world-famous for their beauty and offer a great place to relax and enjoy the scenery. One of the most well-known beaches is Sunehra Beach.
Take a tour of the city: A tour of Karachi is a great way to see the city's sights and learn about its history and culture.
Take a ride on the Karachi Circular Railway: The Karachi Circular Railway is a great way to see the city and its surroundings.
Visit the Karachi Port: The Karachi Port is one of the busiest ports in Pakistan and is a great place to watch ships come and go.
30 Best Things to do in Karachi, Pakistan
Karachi, Sindh's largest and most populous city, is home to many must-visit places. Located on the coast of the Arabian Sea, it offers beautiful beaches, amazing food, and plenty of entertainment opportunities. If you're looking for an amazing time, check out some of these 30 places near Karachi!
Churna Island
Churna Island is located off the coast of Karachi, Pakistan. It is a beautiful island with crystal clear waters and sandy beaches. Churna Island is a popular destination for tourists and locals alike. The island has many activities, including swimming, sunbathing, fishing, scuba diving and snorkeling, and exploring the many caves and cliffs. Churna Island is truly magical and will leave visitors with memories that will last a lifetime.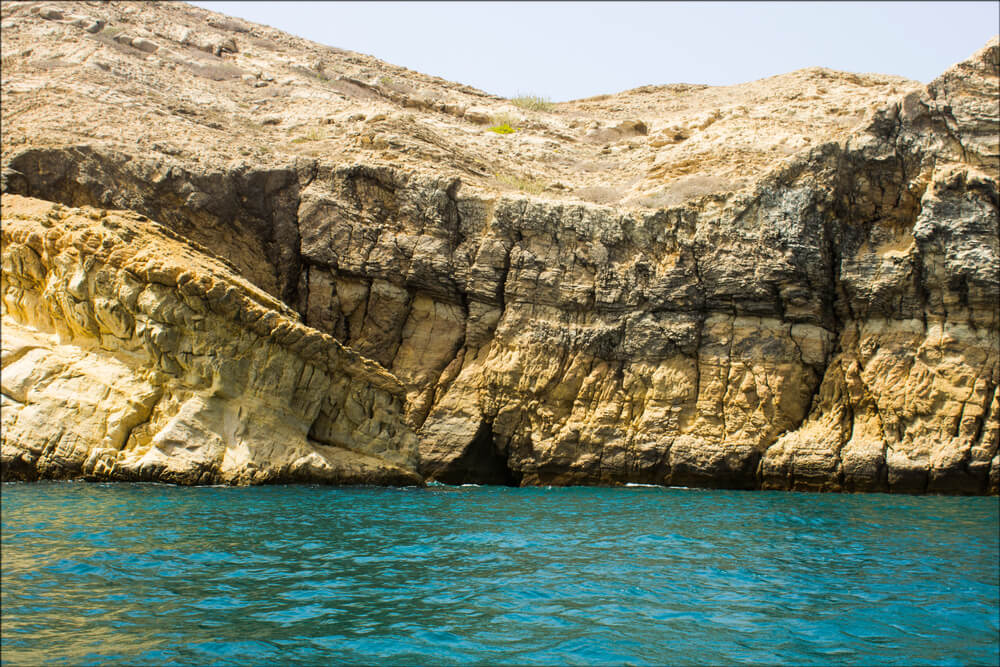 Turtle Beach
Turtle Beach is one of the most popular beaches in Karachi. It is well known for its spectacular blue waters and beautiful sandy beaches. The beach is also a nesting ground for the endangered green sea turtle. Visitors to Turtle Beach can often see these turtles basking in the sun or swimming in the water in winter. Overall it is a unique place to let go of your worries and enjoy swimming and picnicking at the turtle beach. If you can get up early, the sunrise here is spectacular.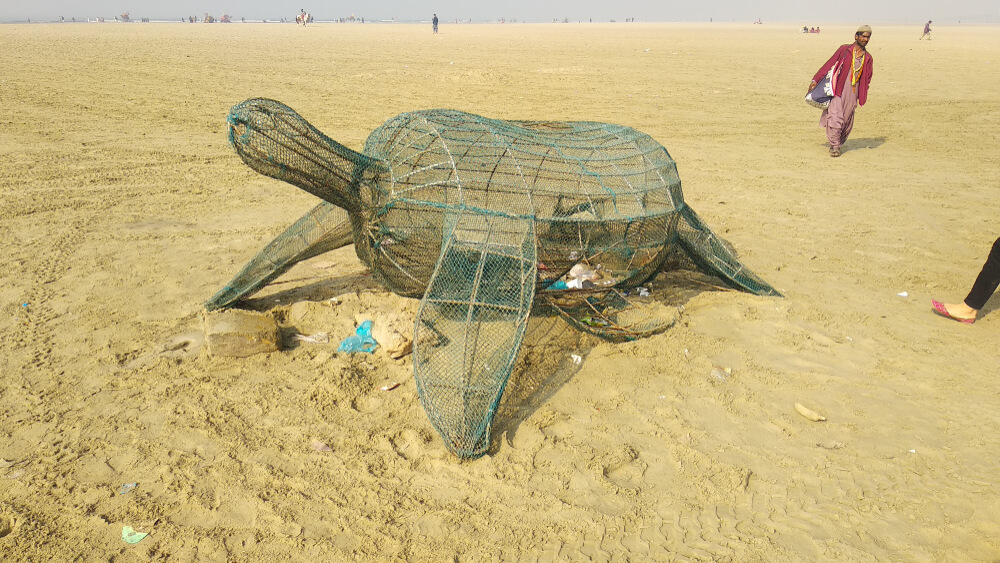 Arena Club Karachi
Whether you're a local looking for a place to hang out with friends or a tourist looking for something to do, the Arena Club is the perfect spot. Arena in Karachi is a family recreational sports complex project of millennium entertainment. The complex offers sophisticated and refined family entertainment for the population of Karachi. They have a wide variety of sports and fitness facilities that you can enjoy. The club also has a state-of-the-art spa where you can relax and rejuvenate.
The arena has many unique attractions, including X-live games, rides, and rope holding for kids. They also offer ice skating, bowling, pool tables, rock climbing, mini golf, indoor cricket, and rodeo bull, to name a few attractions. The arena offers banquet and corporate halls such as Jade and Samar Halls. When you are done with playing and entertainment to satisfy your appetite, a range of restaurants with a diverse menu, such as the Rangoli restaurant and Café Mist, is a must-visit.
Dreamworld Resort
Dreamworld Resort in Karachi is the perfect place to have fun and relax. Plenty of activities keep you busy, from swimming and sunbathing to exploring the resort's many amenities. And when it's time to relax, you can enjoy a delicious meal at one of the on-site restaurants or simply relax in your room and take in the stunning views. Whether you're looking for a fun-filled vacation or a relaxing getaway, Dreamworld Resort is the perfect thing to do in Karachi.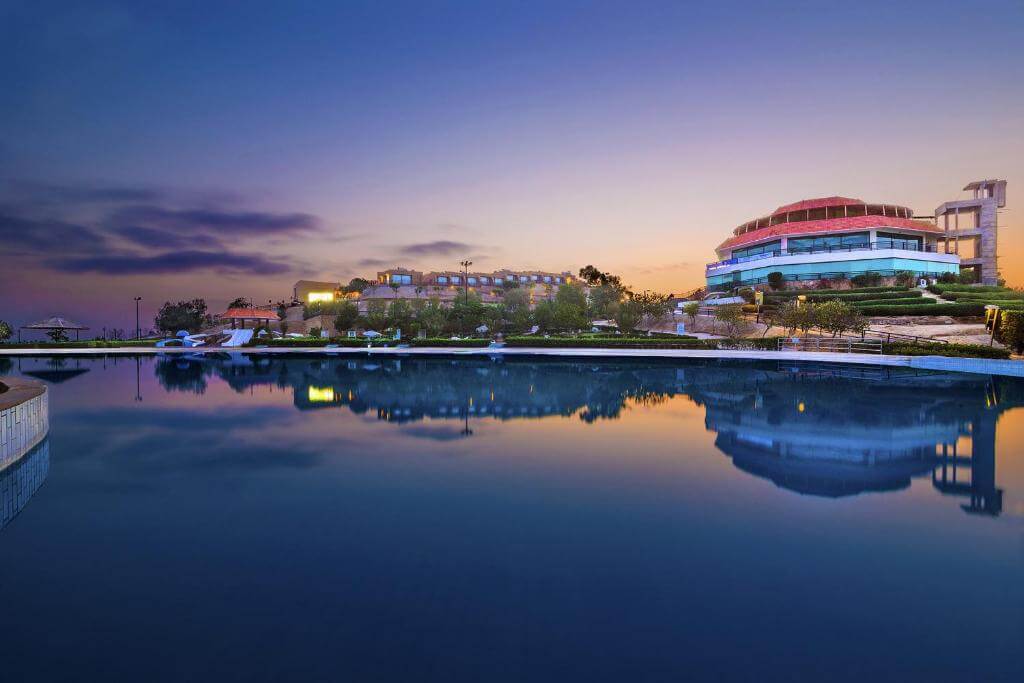 Clifton beach
If you're looking for adventurous things to do in Karachi, look no further than the Arena Club! This popular spot offers a variety of activities and entertainment options for all ages. There's plenty to do at Clifton Beach, whether you're looking for fun activities or simply want to relax in the sun. Here are some of our top picks: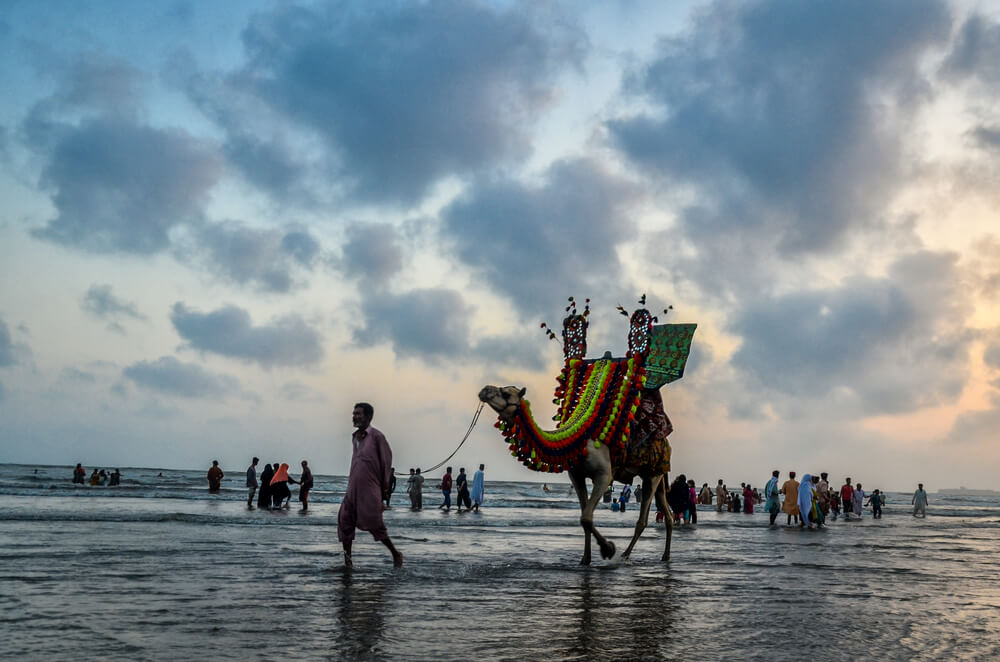 · Build sandcastles or dig for clams
· Go for a swim
· Relax on the beach with a good book
· Take a scenic walk along the coastline
· Explore the tide pools for interesting marine life
· Visit the nearby Dolmen mall for shopping and dining options.
Manora Beach
Manora Beach, or Manoro, is a group of associated islands on the Pakistani coastline along the Arabian Sea. It is a small 2.5 km² peninsula located just south of the Port of Karachi, Pakistan; Manora is linked to the mainland by a 12km long causeway known as Sandspit.
The island and its surrounding waters are a protected area and home to various wildlife, including the endangered green turtle. The island is also a popular picnic spot for Karachiites looking to escape the hustle and bustle of the city. Visitors can enjoy swimming, sunbathing, and fishing on the island's sandy beaches.
Mubarak Village
Mubarak Village is a hidden gem like an oasis in the wild in Karachi, Pakistan. The village is located in a natural harbor, with rocky hills on one side and calm water near the shore on the other side. The village is growing in popularity due to its natural beauty, but basic facilities are still lacking. There is no jetty or pier for boats to dock, making it difficult for the village's fishing industry to thrive. The spot has become popular with Karachiites who enjoy visiting its beaches, picturesque environment, and nearby Churna Island, a famous spot for snorkeling and scuba diving.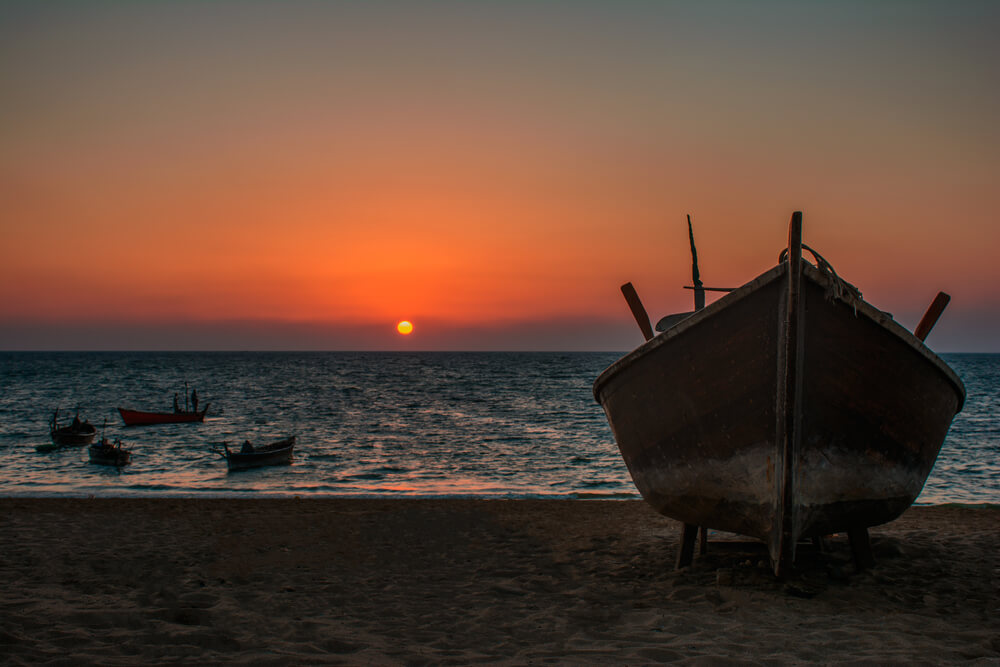 You can access it by taking a left turn from the main road to Churna Island. The journey from Karachi city center to the village takes about two hours by car. No public transport options are available so visitors will must transportation. Once in the village, there are plenty of places to explore on foot. The visitors can explore the village in a day due to its small size., All these features make Mubarak village one of the amazing things to do in Karachi.
The Great Fiesta Water Park
The Great Fiesta Water Park is one of Karachi's most visited tourist destinations. It is located 35 km from Sohrab Goth. Families from all over Pakistan come to enjoy the 14 slides for adults and 17 rides for kids, as well as the zero-depth striding pools and overflowing fountains. The park is open from 10:30 AM to 5:30 PM, making it the perfect place to spend a day with family and friends. So if your goal is to do fun things in Karachi, The Great Fiesta Water Park is not to be missed.
Sunaway Lagoon
Looking for an exciting day out? Then head to Sunway Lagoon, just 5 minutes from Gharo Town and 50 minutes from Karachi International Airport. This 42-acre picturesque landscape offers gardens and trees with an interesting list of water sports. With more than 25 thrilling water slides, 12 swimming pools, and Pakistan's largest wave pool, there's something for everyone to enjoy. The wave pool is equipped with the latest wave machine, capable of creating 24 different types of waves – so you can enjoy 10 different waves an hour! And when you're ready to take a break from the water, there's a comfortable and covered food court with dining tables and chairs. So come and make a splash at Sunway Lagoon!
The Karachi Golf Club
The Karachi Golf Club is one of Pakistan's most popular and well-known golf clubs. On five occasions, the club has hosted many prestigious tournaments, including the Pakistan Masters Golf Championship.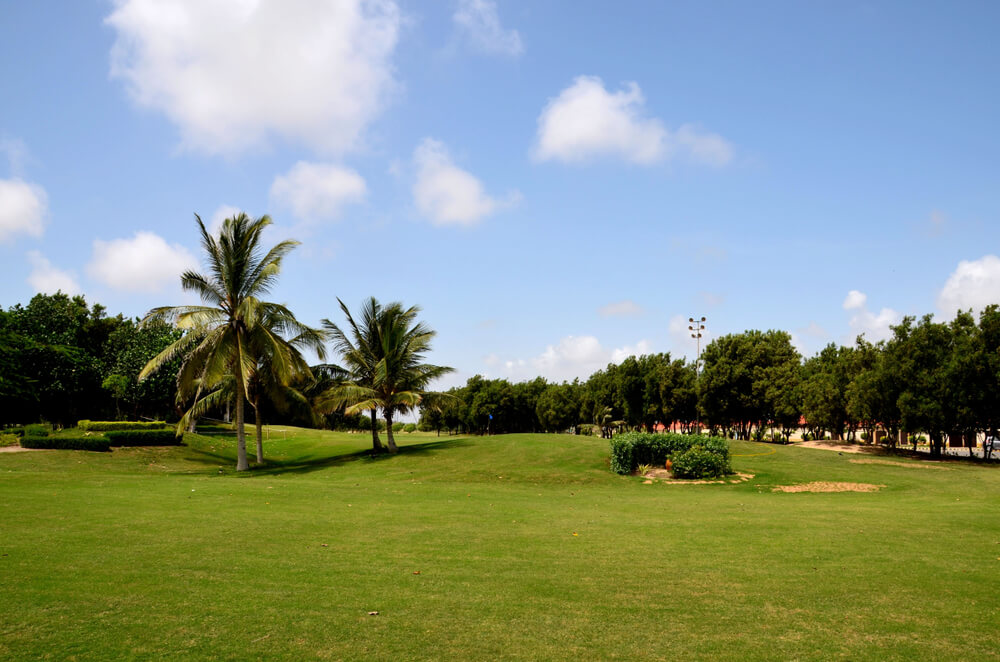 The club offers its members a wide range of facilities such as a golf academy, driving range, pro shop, gymnasium, and air-conned and open-air refreshment areas. Golf equipment and carts can be hired or purchased from the pro shop, and caddie services are also available.
Whether you're a seasoned golfer or just starting, the Karachi Golf Club is the perfect place to enjoy a round of golf in a friendly and welcoming environment.
Bahria Adventure Land Karachi
Families looking for an adventure-packed day out will love Bahria Adventure Land Karachi. There is something for everyone to enjoy with a wide range of exciting rides and attractions. From stunning roller-coasters and the mind-blowing Surfer's Spot to the Ferris wheel and wonderful rides, jumpy carousels, and train rides, Bahria Adventure Land has all the fun in one space. Premium restaurants are also located here that offers a unique eating experience for the whole family. It only opens from Fri to Sun between 3:00 PM to 11:00 PM.
Do Darya
What could be better than a location overlooking the water with stunning sunset viewpoints and terrace restaurants? If you are looking for top things to do in Karachi, visit Do Darya in DHA phase 8. With many beachside dining options and restaurants, it has become one of Karachi's most popular food streets. Eateries here remain open late at night, making it a great place to enjoy a meal or a night out. Whether you're looking for a traditional Pakistani meal or something more international, you'll be sure to find it at Do Darya. It offers renowned restaurants with tempting menus.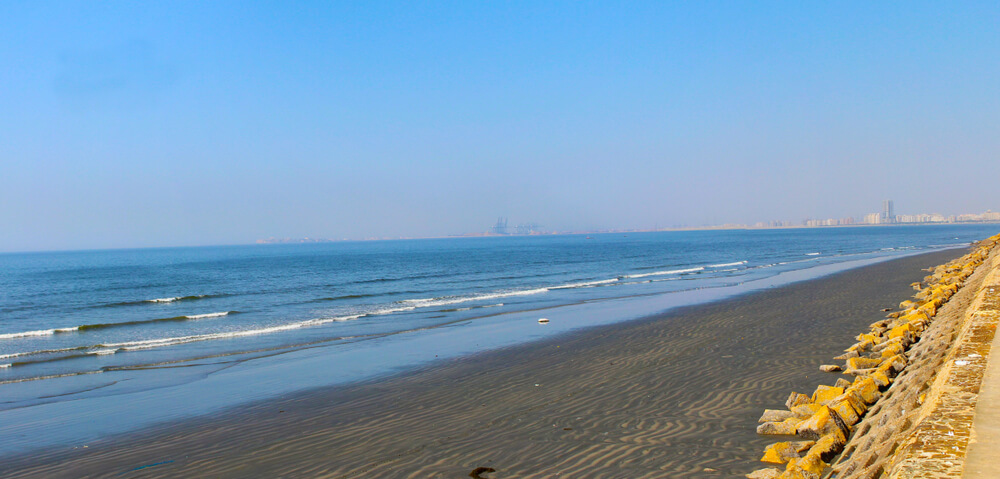 · Sajjad Restaurant: Crispy Fish, Chicken Tandoori Sajji, Chicken Chow Mein, Mutton Ribs, Chullu Kabab, and Dhagga Kabab
· Kolachi: Royal-Texas Burger, Beef Steak, Ginger Gravy, Pepper Mushroom Sauce, BBQ Jumbo Prawns, and Philly Beef and Cheese.
· Al Habib Restaurant: Mutton Chops, Malai Boti, Black Pepper Chicken, Chicken Reshmi Kabab, Mutton Chops, Chicken Broast, Mutton Karahi, Grilled Chicken, and Chicken White Karahi
· Charcoal BBQ and Grill: Tarragon Steak, BBQ Grilled Chicken, Steak and Shrimps, Grilled Mexican Chicken, and Tandoori Chicken Skewers.
Sindbad's Wonderland
Sindbad's Wonderland is another fun area in Karachi located at the main Rashid Minhas road. With over 26 rides, there's something for everyone at Sindbad's Wonderland. From the mind-wobbling speeds of Dragon Coaster to flying around the land with Dumbo – each ride gives a unique experience! And when you're ready to refuel your body, check out the food court, serving tasty snacks, delicious fast food, and an array of beverages. So what are you waiting for? Come on down to Sindbad's Wonderland and let the good times roll!
Mase Escape Rooms
Mase Escape Rooms in Pakistan is one of the most popular escape rooms in the city. It is located in the heart of Karachi and offers a variety of challenges for people of all ages. The Mase Escape Rooms in Pakistan has a variety of puzzles and challenges that will test your mind and your ability to work together as a team. You will find unique rooms with compelling storylines and characteristics to make an intriguing and enchanting escape room. The Mase Escape Room is a great place to test your skills and have a lot of fun.
The Grid Club
The Grid Club is the ultimate hang-out spot for art, music, and collaboration in Bukhari Commercial, Defence Phase 6 Karachi. When you first enter the club, it seems dull, but as soon as your eyes adjust to murky lighting, the aesthetic becomes clear. The Grid Club has a very homely warmth that makes it the perfect place to work, get creative and relax. You can be blown away by how welcoming and comfortable the space is. The staff is incredibly friendly and accommodating, and the atmosphere is perfect for getting creative.
Bounce Karachi
Bounce Karachi is a great place to get your adrenaline dose. The huge indoor trampoline space is perfect for practicing your flips and tricks and enjoying high-flying fun! In addition to the trampolines, Bounce Karachi also has a foam pit, dodgeball courts, and a bounce-off course. Since bounce Karachi is a part of Ocean mall in Clifton, it also offers other fun activities such as Cineplex, a haunted house, and shopping and dining opportunities within walking distance. Whether you are looking for a fun workout or just want to have some fun with friends, Bounce Karachi is the perfect place to go, as it is one of the best things to do in Karachi with family.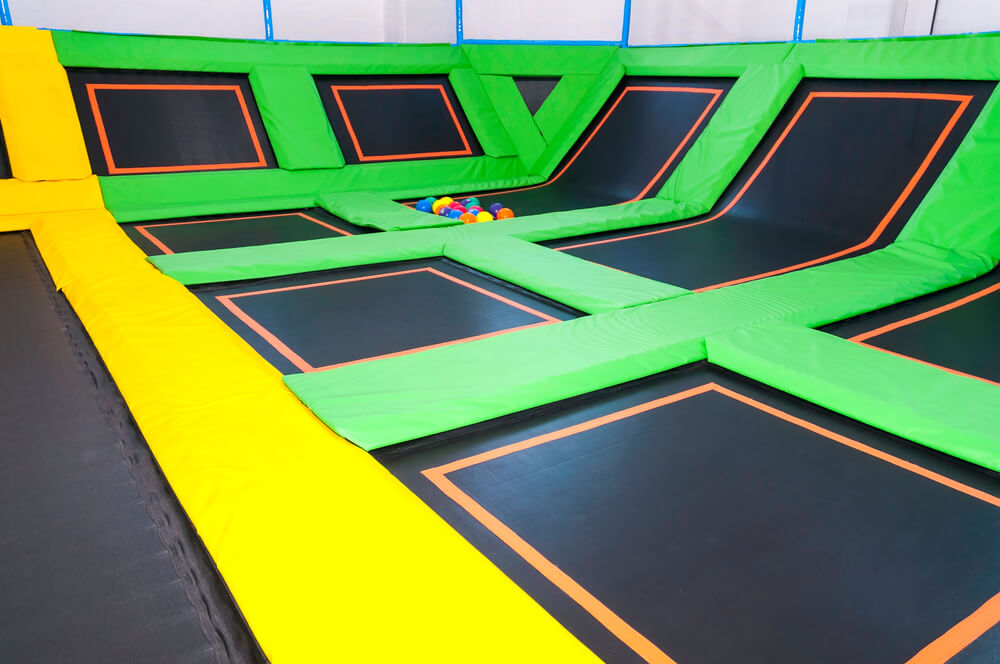 Pi social cafe
This first theme-based cafe in Pakistan is located in Karachi. Pi-social is one of the top things to do in Karachi as it allows you to set up your personal space. With high-speed Wi-Fi, board games, coffee, and food options, it offers a community of thinkers and creators their own personal space to stay productive and have fun at the same time. You can enjoy two separate areas, the veranda with a breathtaking view and the boarding lounge with 1000 board game collections. Both areas provide world-class menus, refreshments, and drinks.
Go Aish Adventure Park
One of the most popular reasons people love adventure parks is their variety of rides and attractions. Adventure parks typically have a wide range of rides and attractions, ranging from mild to extreme. It allows everyone to find something that they enjoy and make lasting memories. t is why Go Aish Adventure Park is a must-visit for thrill-mongers! Aish Adventure Park is a theme park in Karachi, Sindh, Pakistan. The park features paintballing, a ropes course, mini golfing, quad biking, and indoor climbing. It is, undoubtedly, one of the unique things to do in Karachi.
Battle Station
Battle station is an exciting, fun-filled arena in the Ocean Mall Karachi. Battle station is an exciting recreational combat arena that offers something for everyone. With various games and activities, Battlestation is perfect for anyone looking for a thrilling and fun experience. From laser tag to bazooka ball, there is something for every person at Battlestatio. The arena features glow-in-the-dark passageways, obstacles, and pillars, adding a new level of fun to the experience. Players get equipped with tactical gear and fight each other with weapons such as bazooka ball guns and laser tag guns. The Battlestation experience is safe and exciting for all.
Hawks Bay Beach
Hawks Bay is one of the most liked beaches in Karachi, Pakistan. The beach is located on the Arabian Sea, about 25 km from downtown Karachi. Hawks Bay is a beautiful sandy beach that stretches for about 7 km (4 miles. The beach is very crowded on weekends and holidays. There are many small restaurants and cafes along the beach. The water is clean and clear but can be very cold in winter. Hawks Bay is a great place to relax and enjoy the beauty of nature. You can add it to the list of one of the best things to do in Karachi.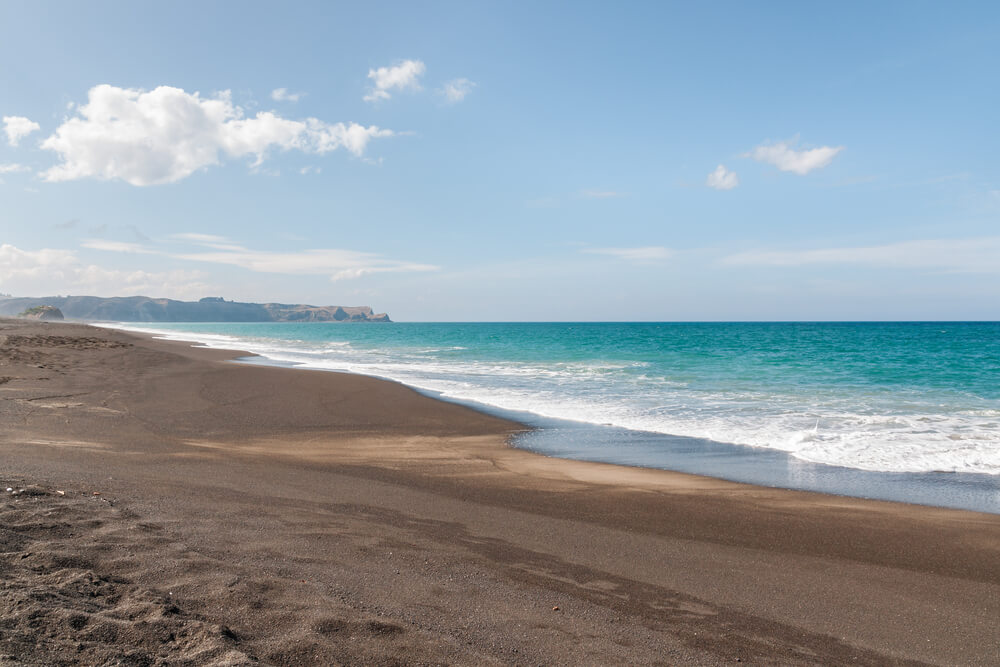 VR Live Pak
Why do people love attending VR live events like VR live Pak? First, it allows them to feel like they are transported to another place and time. It's the perfect way to escape the hustle and bustle of everyday life, even if just for a few hours. Additionally, VR provides an immersive experience that cannot be replicated through traditional means. And finally, VR live events often offer a sense of community and togetherness that is hard to come by. In this increasingly isolating world, VR provides a much-needed sense of connection. VR Live Pak is Pakistan's first world-class multiplayer VR arcade at Ocean Mall in Karachi. The arcade has a user-friendly environment and a variety of VR games for the players to choose from.
DHA Golf Club
DHA Golf Club in Karachi is a premier golf club in Karachi, Pakistan. The club offers its members and guests a world-class golfing experience with its 18-hole par 72, championship golf course, state-of-the-art facilities, and experienced staff. DHA Golf Club has a total area of 7120 yards, built according to USGA standards with modern irrigation. It offers:
Up-to-date irrigation system water bodies
driving range
New target greens and netting
Lights for night golfing
Buggy Road
Luxurious Golf Centre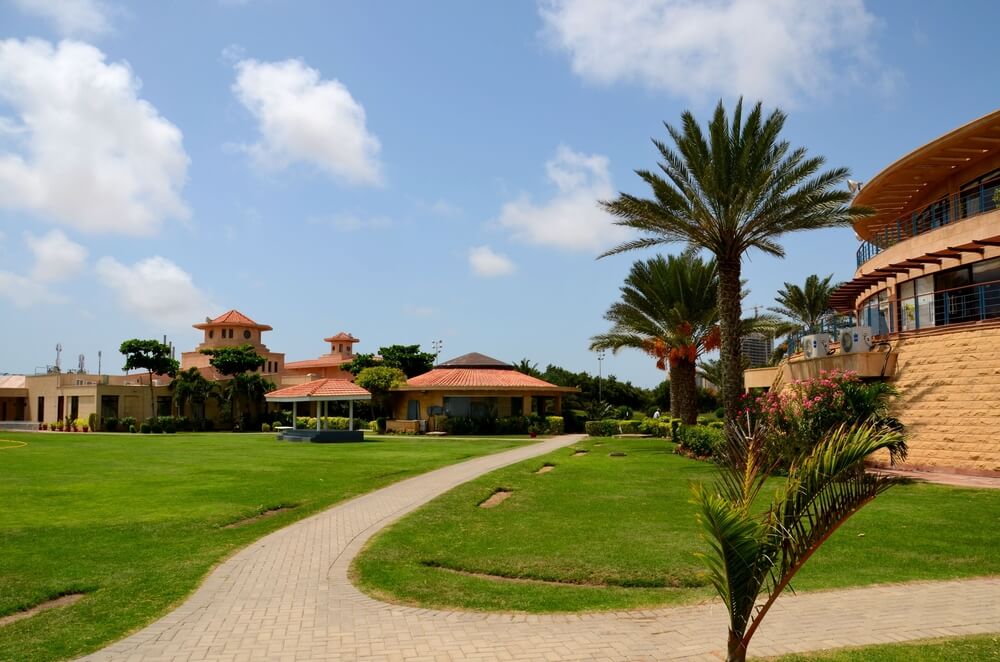 DHA Golf Club members enjoy access to exclusive benefits, including preferential rates on green fees and club membership, and invitations to special events and functions. Whether you're a seasoned golfer or just starting, DHA Golf Club is the perfect place to polish your golf skills in Karachi. The club is a must-visit for golf enthusiasts with world-class facilities, experienced staff, and competitive rates.
Karachi Gliding Club
The Karachi Gliding Club (KGC) is a private aviation club in Karachi, Pakistan. It was founded in 2001 by a group of aviation enthusiasts. The club provides training and facilities for both recreational and competitive glider pilots. KGC offers various services, including training, charters, sightseeing, paragliding and paramotoring, microlight flying, powered parachuting, and RC flying. Additionally, you can enjoy gunshots, dirt biking, zip lining, archery, and water sports such as jet skiing, speed boat, swimming, paddle boat, and fishing. You can get a membership to enjoy free activity pass, free entry, and free invitation to events at KGC.
DHA Marina
If you're looking for an amazing boating experience, look no further than the DHA Marina in Karachi. Do you know how thrilling and exciting a ride on Wave Breaker can be? If not, go to DHA Marina in Karachi. Offering world-class facilities and stunning views of the Arabian Sea and the Indian Ocean, the Marina is the perfect place to relax and enjoy some time on the water. The clubhouse and the dining area by the sea shore can accommodate 90- 550 people at a single time. The location and atmosphere make it perfect for dining with friends and family. Many boats are available for rent, including Wave Breakers, Para Sails, and Sea Craft Boats. Jet skis and Ski Masters are also available, or for groups of 25 or more, you can hire a Country Sail Boat. No matter what boat you're looking for, the DHA Marina in Karachi will surely have something to suit your needs.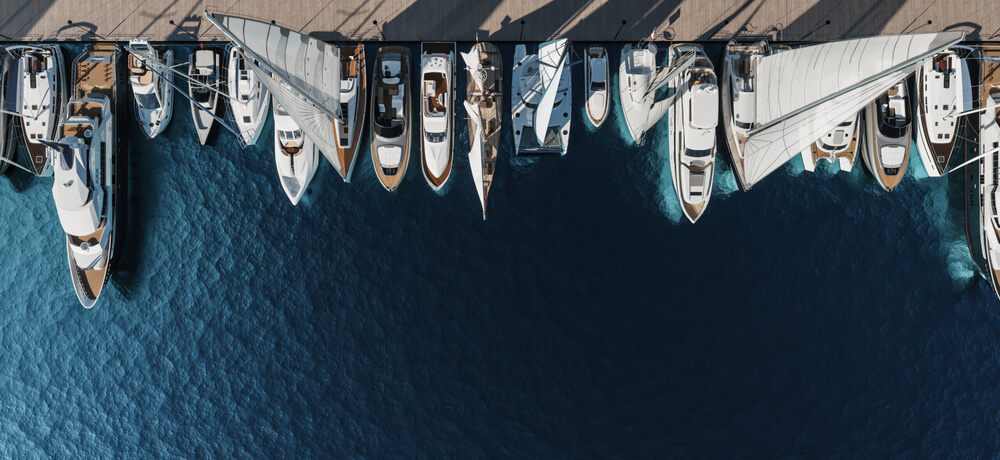 Picnic at French beach
French beach is located in Keamari, Karachi. It is a picnic spot famous for its crashing waves, clear blue water, and fresh breeze. There is something so nice about having your own personal space on the beach for a while to relax and enjoy.
Visitors can book a stay at a hut along the seashore and get a private beach part for themselves. Lined with palm trees, the huts at the French beach are equipped with bedrooms, dining, lounge, and washrooms. It would be best to visit the beach early in the morning to check out many other recreation hotspots adjacent to the beach.
Karachi Yacht Club
Karachi yacht club or KYC was also called Karachi sailing club. It is a Yacht club that was built in 1911. Karachi yacht club offers various sailing activities for tourists. They also offer events and parties such as concerts and theme nights. Visitors can enjoy racing activities, including different boat races such as the Tindle race, Coast guard trophy, etc. Yachts can also be booked to cruise nearby French beach and other recreational spots. KYC offers once in a lifetime experience of sailing and other water activities.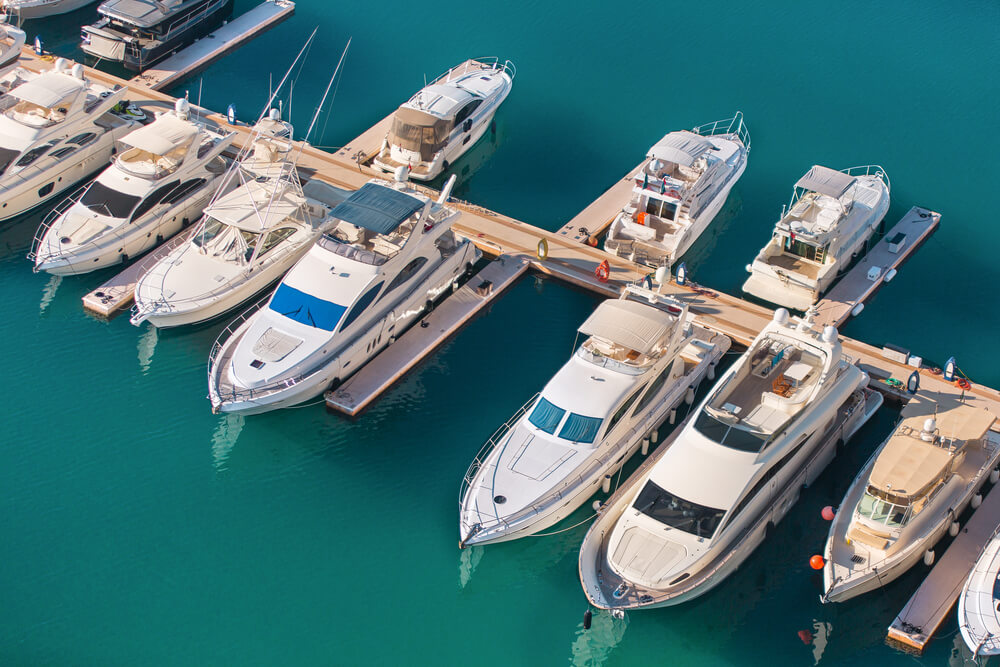 Karachi Gymkhana
Karachi gymkhana is the largest club in Asia, offering its members many services and sports facilities since 1886. Multiple facilities like a jogging track, catering, library, sauna bath, badminton, cricket, tennis, squash, and catering are available for respected members and their families. Members also get access to the gymnasium and physical fitness center, and exclusive parking areas are allotted to them. The gymkhana remains a busy center of events throughout the year with various sessions, seminars, and events such as:
Mehfile Milad-e-Nabi S(.A.W)
Health awareness session
Seafood night
Free medical camp
Books and magazines sales
If you are looking for a sports and entertainment complex in the city's heart that lets you interact with people and make new friends, you should visit gymkhana in Karachi.
Paradise Point Pakistan
Paradise Point is a famous beach on the Arabian Sea in Karachi. One of the most attractive things about Paradise point that attracts millions of visitors nationally and internationally is the sandstone rock with a natural arch. Apart from the scenic beauty of the beach and the wonderful sandstone rock, families and tourists can enjoy swimming, restaurants, and camel and horse riding along the beach. People also set up make-shift amusement parks for tourists. If you are planning to visit paradise, point you can access it through Mubarak goth road or the Mauripur road in Karachi. Nathiagali beach is another beautiful beach close to Paradise point, which is also worth a visit.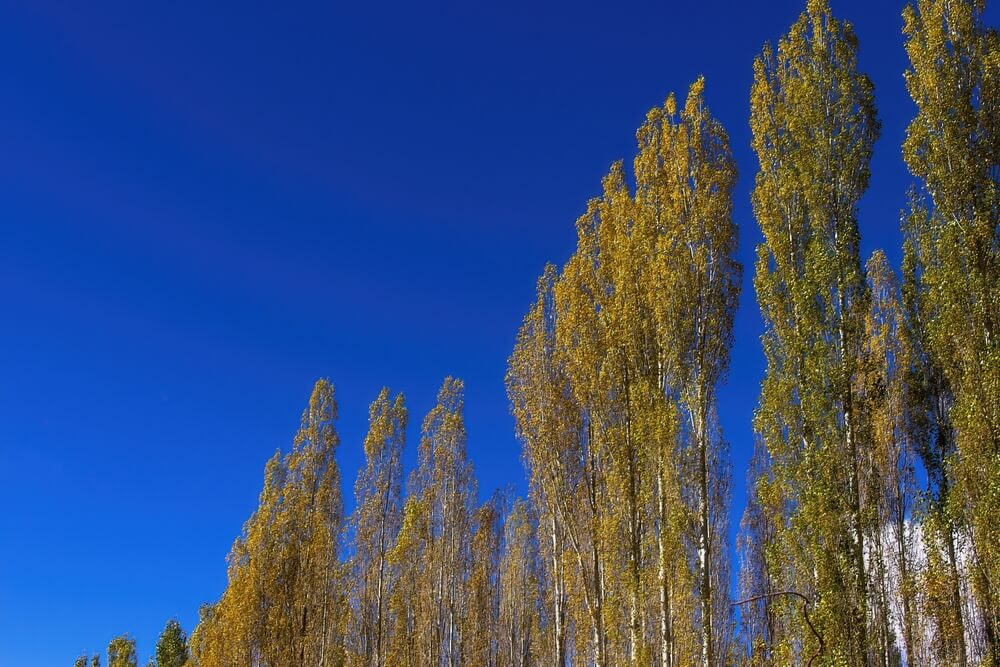 Sandspit Beach
Karachi has an endless coastline that offers many eye-catching and breathtaking beaches. One such very famous tourist spot is Sandspit beach, located in the southwestern part of Karachi. The beach has the unique feature of providing shallow water waves, making it ideal for sunbathing and swimming. It also enjoys the remarkable variety of sea life in the water, such as crabs, algae, and other shelled organisms. Visitors can also enjoy the unusual and spectacular rocky formations, horse riding, camel riding, and various snacks along the beachside. If you visit Sandspit beach in the early winter months, you can witness the olive-green turtles that come here to lay their eggs. Sandspit beach has become a wetland center for conservation activities to protect the olive green turtles.
Cape Mount
Cape Mount or Cape Monze is one of the famous things to do in Karachi, especially for children. It is because of its excursion value and unique setting. It has various rock formations and highlands that give spectacular views of a long stretch of untouched sea shore and the vast ocean ahead. To get there, you must bypass a string of popular beaches like Paradise Point, Sandspit, and Hawkes bay and continue traveling until the end of the road. Due to the unavailability of various facilities such as the beach huts and the beach's remoteness, this place is less crowded and unspoiled. Cape mount provides a fantastic weekend getaway with friends and family and a spectacular view of the pristine beachside.
FAQs
How can I spend my day in Karachi?
There are plenty of things to do in Karachi, Pakistan's largest city! Visit the lively Clifton Beach, explore the Mohatta Palace Museum, shop for traditional handicrafts at the Sindh Balochistan Crafts Bazaar, and take a stroll through the beautiful Bagh-e-Jinnah gardens. For a taste of the local cuisine, try the popular dishes of Pakistan's Sindh province, including biryani rice and Sindhi kofta curry.
What is special in Karachi?
Karachi is Pakistan's most populous city and economic and financial hub. The city has a long and rich history, dating back to the time of the Indus Valley Civilization. Karachi is also home to some of Pakistan's most important cultural and historical sites, including the Mohatta Palace, Tomb of Jinnah, and the Shahrah-e-Faisal. Karachi is a city of contrasts, with a bustling downtown area and a more relaxed atmosphere in the suburbs.
Where can I go on a date in Karachi?
There are many places to go on a date in Karachi. Some of the most popular include:
-Clifton Beach: One of Karachi's most popular beaches, Clifton is a great place to relax, swim, and enjoy the company of your date.
-The Mohatta Palace: A beautiful museum once the home of a wealthy Pakistani family, the Mohatta Palace is now open to the public. Couples can enjoy the architecture and art on display here.
-The Karachi Zoo: A fun place to take a date, the Karachi Zoo is home to various animals from all over the world. You can learn about the different species while spending time with your special someone.
Is Karachi worth visiting?
There is no simple answer to this question. Karachi is a large and sprawling city with many different faces. It can be an exciting and vibrant place. Whether or not Karachi is worth visiting depends on what you are looking for and your comfort level. Karachi is worth visiting if you are interested in experiencing a new and different culture. Just be sure to do your research beforehand.
What are the top things to do in Karachi?
· Visit the Mohatta Palace
· Go to Clifton Beach, Hawks Bay beach, Turtle beach
· See the Karachi Zoo
· Shop at the Jinnah Super Market
· Take a walk through Bagh-e-Jinnah
What are the most popular things to do in Karachi with kids?
Karachi offers many amazing things for kids, such as:
· Visit the Karachi Zoo
· Go to Sindbad's Wonderland
· Spend a day at Manora beach
· Check out the Wonderland & Bahria Adventure Land
· Visit The Place of Life, a fiesta water park
· Have some fun at Aladdin Amusement Park
· Visit the Karachi Aquarium
Conclusion
Karachi is a bustling metropolis located on the coast of the Arabian Sea in southern Pakistan. It is the largest and most populous city in Pakistan and one of the largest cities in the world. There are endless things to see and do in Karachi, making it a popular tourist destination for people from all over the globe. If you're looking for an amazing time, check out some of these must-visit places near Karachi. Some famous places to visit in Karachi are Clifton Beach, Gymkhana Karachi, Dreamworld Resort, Cape mount, Sandspit, and Arena Karachi.