Seaview Karachi
If you are looking for a sea escape, look no further than Seaview Karachi. It is one of the most visited and easy-to-approach beaches. It is a scenic spot offering unlimited fun and excitement. Here is all you must know about when to see and how to plan before traveling towards this fantasy beach.
Attractions, Timings, and Location of Seaview Karachi
So you are visiting Karachi for the first time, or you are a resident looking for a recreational spot for a getaway, you will love Seaview Karachi. Seaview Karachi is a mind-blowing tourist hotspot along the coast of the Arabian Sea. Also known as Clifton Beach, Sea view attracts hundreds of tourists daily for a dip in the sea or just for enjoyment.
The Seaview Karachi is located close to Clifton Beach. To make things a little confusing, Clifton beach is situated along the Marine promenade in Clifton Karachi. On the other hand, Seaview is located in Defense Housing Authority Karachi along Abdul Sattar Edhi Avenue. Many posh localities of DHA are neighboring it. CPU Karachi starts near the standard Mall and ends near Do Daria.
Visitors can enjoy various activities and attractions at Seaview Karachi and Clifton beach because they are open to the public throughout the year. Families and friends flock to Sea view beach to enjoy camel riding, horse riding, or simply playing games at the beach. The beach gets crowded during the challenging summer months. Since large street lights illuminate the beach, it is a trendy visiting place at night. Many famous restaurants and parks are also along the coast, with exceptional food options and panoramic views of the vast Arabian Sea.
Attractions at Seaview Karachi
Seaview Beach is a well-known picnic location in Karachi because it offers many adventurous and enjoyable activities.
Flood Lights
Seaview Karachi is surrounded by floodlights, making it possible for people to experience its beautiful view even at night. These Floodlights make the Seaview Karachi even more attractive by illuminating the water at night and enhancing the beauty of shorelines and other coastal areas. These Floodlights provide a safe and secure environment for vessels and people and help detect criminals with wrong intentions.
Street Food at Seaview
You will see many stalls and small shops surrounding the Seaview Karachi, which all offer different snacks at very affordable prices, and this would solve your hunger problems in a minute. It is a very convenient way to get food; this food you receive is different from the food in the grocery store. Street food is a must-try because it is a unique and affordable way to experience the local culture, especially for foreigners.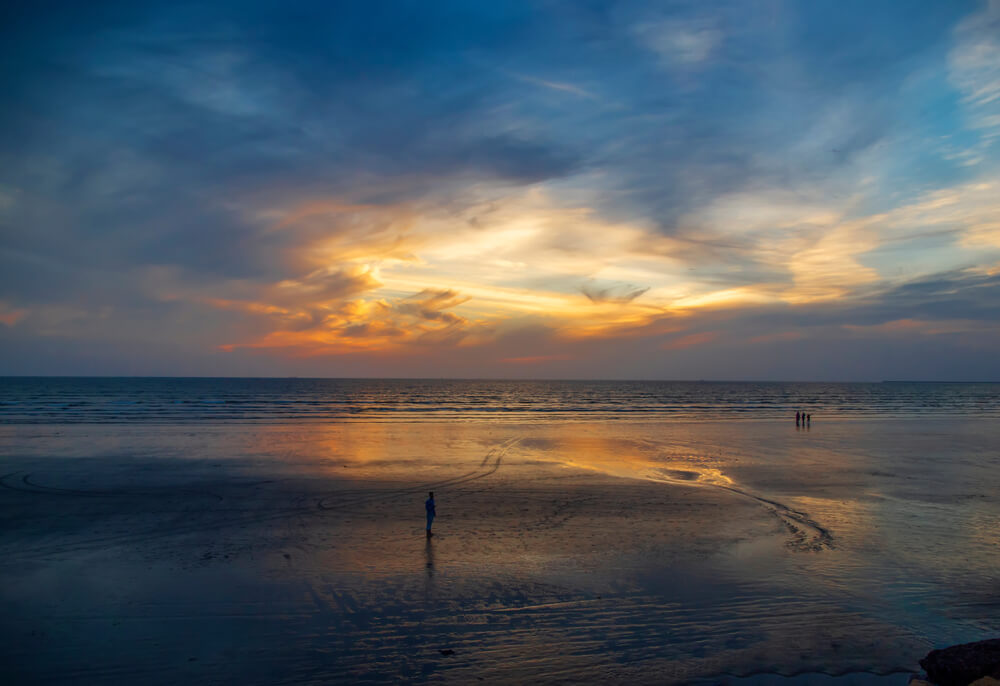 Dolmen Mall
This Mall is situated on the side of Seaview Karachi and offers luxurious shopping and dining. This is a great place to visit to relax after a tiring day at the beach. It even has entertainment areas where you can let your kids play freely.
Fun Activities to do in Clifton Beach
Don't forget to check out the following activities at Clifton Beach.
Camel Riding at Seaview
Camel rides excite your experience on Clifton beach due to the beautiful view you witness while roaming here and there on a camel. Camel rides are a unique experience that can't be found anywhere else. On a camel, you see the ocean from a different perspective. You can see the waves crashing against the shore and the seagulls flying overhead. Camel rides are also a great way to get a workout.
Buggy Riding
Fewer beaches in the world offer a buggy ride for their visitors, and Clifton beach is one of them. You can travel on the beach faster with these buggies, which is a safe way to travel. Traveling in a cart is a unique way to see the coast and makes your beach experience worth it. The smells of salt in the air and the feel of the sun on your skin while riding on the buggy will make your visit memorable.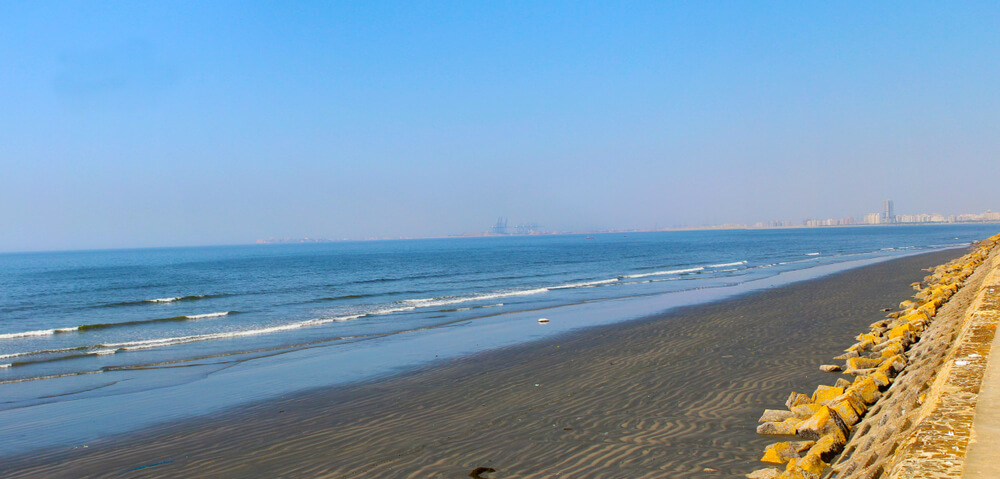 Horse Riding at Seaview
Riding a horse on the beach offers a sense of freedom and adventure that is hard to find anywhere else. It is a great way to exercise and feel the wind in your hair. Riding a horse on the beach is a unique way to see the coastline and the ocean. Your kids will have fun riding the horse at the Seaview Karachi, as it is pretty thrilling to go from one place to another on a horse.
Playing Frisbee on Beach
You can play many exciting games, such as frisbee, on the beach with your friends and family. Frisbee is a sport that all ages can enjoy, and the sound of waves crashing is a perfect backdrop while being in a frisbee game. Frisbee is a fun and easy way to spend an afternoon, and playing it near the ocean provides a unique experience. It's thrilling to play frisbee on the beach as the beach is a constantly changing environment that offers a variety of challenges and opportunities for frisbee play. The wind at Seaview Karachi makes frisbee quite tricky and challenging to play, making the competition among the players even more exciting.
Flying Kites Near Beach at Seaview
People love to fly kites near Clifton beach Karachi, and the spectacular view you witness when you see this happening. There are many tall buildings along Clifton Beach, and many people fly kites standing at the top of these buildings. On Basant, a kite flying festival, you can see many people flying their kites and competing with each other. This is one of the most exciting activities you can try.
Playing Volleyball with Friends
Many people play volleyball with their friends or company at Clifton beach. This is an excellent place for friends and even family gatherings. The sand below excites everyone; even adults play volleyball with great aggression and intent. You can often see families competing in volleyball. Some people regularly play volleyball at the beach with their friends.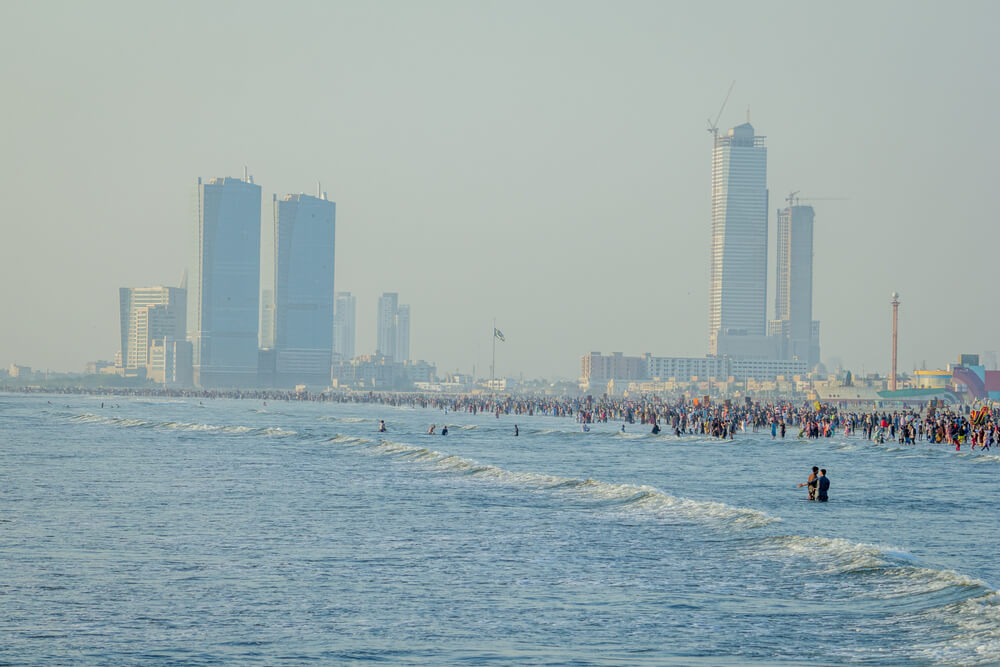 Swimming
Swimming is the main reason why most people usually come to Clifton beach. You can swim with your friends with waves passing by your side and go on to the deeper side of the sea with a life jacket on your body. You will experience many families and people swimming with you side by side, making your experience even more exciting.
Seaview Karachi Tickets
Enrolling at Seaview beach requires no tickets because it is a free public beach. You can walk around, sit on the cemented pavements and enjoy the floodlights there for free. However, if you want the activities and food provided, there are different prices.
Seaview Karachi Timing
Seaview beach is a beautiful beach location that can be enjoyed throughout the year at any time of the day. However, if you want to avoid the crowd noise and people, it would be best to visit it at sunrise. The experience is just mesmerizing, with so much peace and serenity around.
Location of Seaview Karachi
Seaview Karachi is located along Abdul Sattar Edhi Avenue near Defense Housing Authority Karachi.
FAQs
Why is Clifton Beach famous?
Visitors believe that Clifton beach is famous because it offers the best value in terms of recreational and leisure activities for fun seekers.
Is Clifton Beach Open today?
Captain beach is a famous beach in Pakistan that is open to the general public 24/7.
Why is Clifton beach black?
Once this beach was a very golden brown sandy beach, but now the sand and water have become dark in color. This is because of the dirt, pollution, and rotting seashells.
Are there sharks at Clifton?
Over the years, many sharks and whale characters have been washed up along the coast of the Arabian Sea, including Clifton beach. However, locals and fishermen have never encountered alive sharks or whales near the beaches.
Can you swim at Clifton Beach?
You have to keep in mind the cleanliness of the water and the nature of the currents before swimming at Karachi Clifton beach. From June to August, the water current at Seaview beach and Clifton beach get very dangerous. So it will be best to avoid it during these months. As for the beach's cleanliness, it is not the cleanest beach to take a dip in.
Is Clifton Beach free?
Yes, it is accessible to the public.
Conclusion
Seaview Clifton Beach Karachi is an epic tourism hotspot if you enjoy a beach with plenty of activities, action, and scenery. Its refreshing vibe attracts thousands of people throughout the year, so don't forget to check out this mesmerizing beach.