Mubarak Village
Vacations mean different for different people. For some, a perfect camping getaway is preferred, while others enjoy the sound and sites of a bustling city like Karachi. While all these are good choices, none of them is comparable to a weekend spent on the beach. This means Visiting one of the most spectacular and undisturbed beach locations on the coast of the Arabian Sea; the Mubarak village.
Mubarak village is the perfect spot for back-to-basic beach time. A 2-hour drive from Karachi city leads you to a quaint village with striking coastal scenery, misty mornings, pleasant sunsets and much more. It is Pakistan's very delightful small beach town that has an intoxicating combination of an easy-going vibe and beautiful views.
Where Is Mubarak Village Located?
Mubarak village, also called Mubarak Goth Karachi, is a remote fishing village situated on the outskirts of Karachi on the Arabian Sea. This oldest and largest village in Karachi is 30 km away from the main city.
Mubarak Village Weather and Atmosphere
Just like other beach areas along the Arabian Sea, the weather conditions of this remain moderate throughout the year except for winters when it gets extremely cold. Since it is a coastal region, it often experiences a combination of low and high tides, but the area has never experienced any huge storm or tsunami in the past.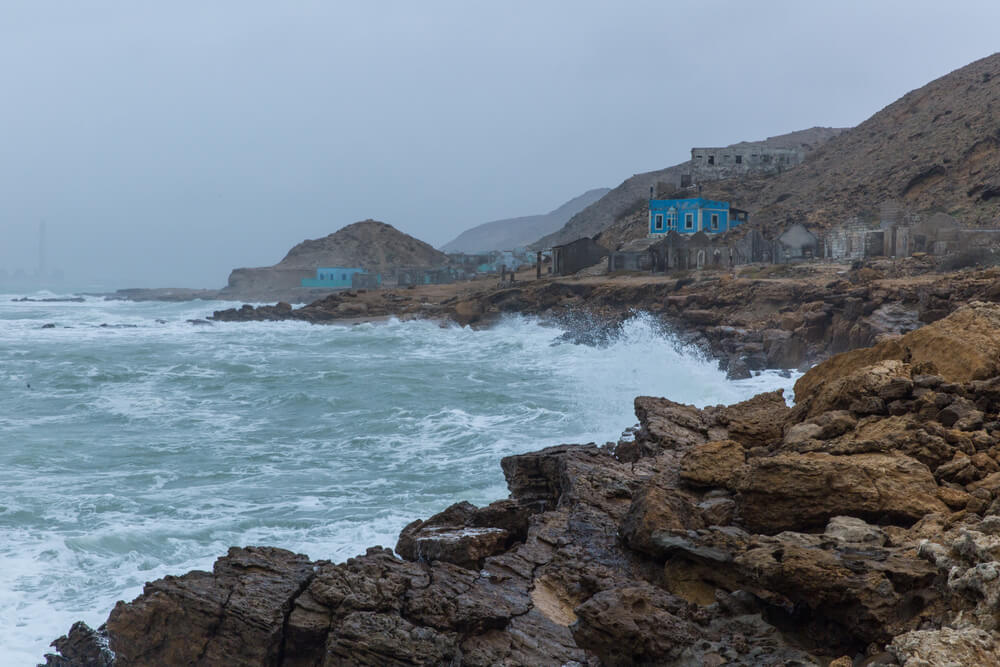 What Are The Nearby Beaches At Mubarak Village?
Although Mubarak village is a remote beach in Karachi, you will be surprised to know that it is located close to the few most striking beaches in Pakistan. Read on to know more about them.
Cape Monze
Cape Monze is a spectacular beach that is a headland situated in Karachi. This beach is not only a few minutes away from Mubarak village but also lies close to other famous beaches such as French beach, Paradise Point, and Hawks Bay beach. Visitors can enjoy many activities at the beach, such as sunbathing and enjoying a private beach space with a thrilling beachfront.
French Beach
French beach is a marvel beach 53-minute drive away. Visitors can enjoy surfing, scuba diving, and windsurfing here. The French beach is a rocky beach with pebbles and rocks, so be careful while enjoying the waves and surroundings of the beach and trekking.
Hawks Bay Beach
It is a 46-minute drive away from the village. Hawks Bay is the top luxurious beach in the country and is famous for its blue waves, light sand, and spectacular beachfront. At Hawks Bay, you can enjoy various activities such as swimming, horse riding or camel riding.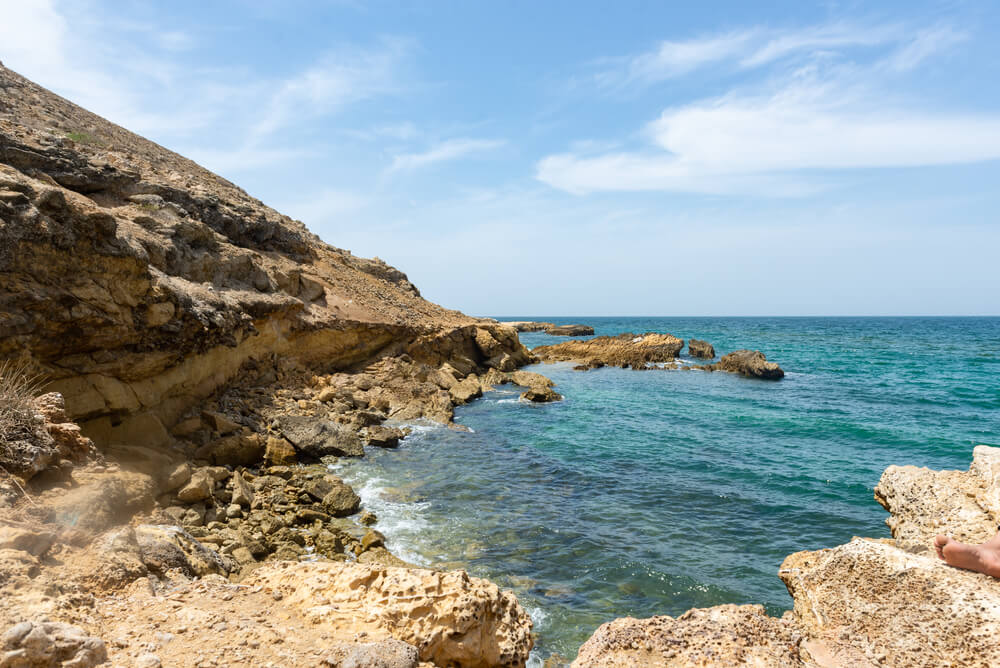 Turtle Beach
Turtle beach is another fascinating beach along the coast of the Arabian Sea, just a 46 km drive from Mubarak village. This beach is free of reefs and rocks, making the beachfront very smooth and clean. Visitors can enjoy a lot of activities here. Visitors can enjoy the beautiful scenery, hearty meals, swimming, horse riding, camel riding, or jogging at turtle beach.
Fun Activities To Do
Mubarak village enjoys a beautiful location on the Arabian Sea, which is why it offers a never-ending list of things to do, such as fishing, boating, scuba diving, parasailing, and Paragliding, to name a few.
Parasailing
If you are an adrenaline junkie who loves activities like bungee jumping and roller coasters, you would love parasailing at Mubarak village Karachi. Parasailing lets you enjoy the birds-eye view of the landscape, and you will be able to enjoy the sea breeze flowing through your hair. Many people think it is scary, but it is pretty relaxing and gentle.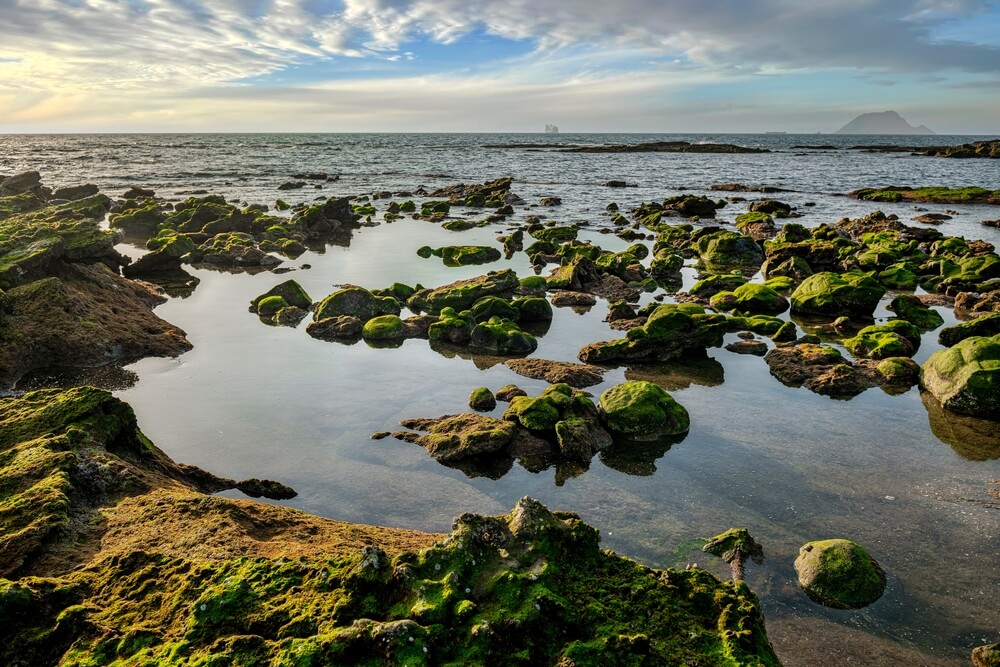 Paragliding
Another rip-roaring activity that can be enjoyed at Mubarak village is Paragliding. You can hire a team that can let you experience Paragliding. It is one of the village's amazing and safest ariel sports activities. The private companies here offer good quality paragliding equipment that can ensure your safety. Paragliding is the purest type of activity that allows humans to fly like a bird because gliders are flexible and ultralight. It not only allows you to enjoy the endless beauty of the surrounding water and village but also lets you experience a walking-on-the-air kind of feeling.
Swimming
It is summertime in Mubarak village, so what can be more exciting for visitors than plunging into the sea to cool off? The remote beachfront lets you enjoy a dip in the blue-green clean water of the Arabian Sea. You can also enjoy the endless sea view by sitting along the shore after swimming. Many private tour companies offer lifeguards, safety jackets, and expert swimmers to guide the tourists in Mubarak village. Swimming can also allow you to encounter a variety of fish, turtles, and other marine animals.
Snorkeling
Another fun activity to do under the sea water is snorkeling. It is a hobby for people who love to explore the ocean near Mubarak village. It is an activity that allows visitors to float or swim near the surface of the ocean water. You might be thinking that one must need some proper training or skills to snorkel. But this is not the case as anybody can snorkel without any problem. If you are interested in snorkeling near Mubarak village, book your place with a private adventure team to be safe and enjoy this unworldly experience.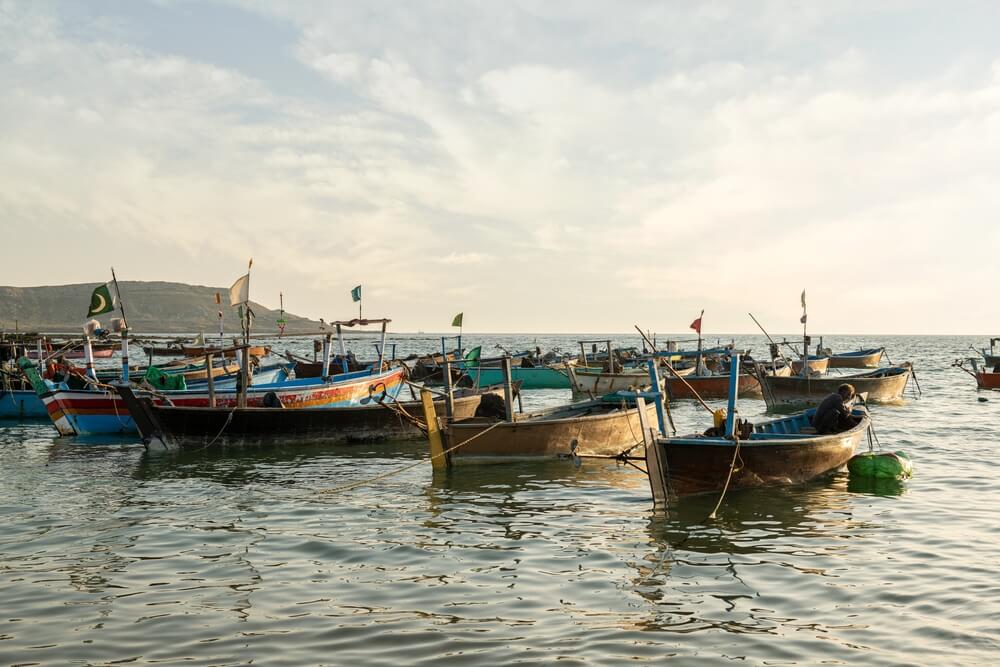 Scuba Diving
If you are a fan of underwater exploration but don't like snorkeling, limiting your stay under the water, you will find scuba diving very exciting. At Mubarak village, visitors can enjoy scuba diving, allowing them to explore underwater. Scuba diving lets you stay underwater for an extended period to enjoy underwater marine life, peace, and serenity without getting disturbed.
Kayaking
If you are in Mubarak village and searching for an activity suitable for your friends and family, we suggest you go Kayaking on the Arabian Sea. It is an enjoyable activity that lets you relax and enjoy the beautiful long stretches of water on one side and sand on the other side. Kayaking can be as adventurous as you want; you can set the pace and decide how much time you want to spend on the water. Kayaking is one of the most relaxing and peaceful activities in Mubarak village.
Fishing
Can we even forget fishing when we visit the oldest and largest fishing village in Pakistan near the Arabian Sea? Whether you are an angling enthusiast or an amateur with no experience in fishing, you will find endless fishing opportunities at Mubarak village. Some of the most well-known fish species that can be caught near the village are:
· Giant Sea Catfish
· Javelin Grunter
· Indian Oil Sardine
· Daggertooth Pike Conger
· Indian Mackerel
· John's Snapper
· Silver Pomfret
Beach and Reef Adventure
Beach and reef adventure is one of a kind service offered by private adventure companies at Mubarak village. People interested in visiting Mubarak village and the beach and reef adventure need to contact them and pay the per-head price for one day. Adventure at the Mubarak village starts when the team will pick you up in a high-class vehicle and take you to the Mubarak village. There, under the supervision of the beach and reef adventure team, you will be able to enjoy the private beach, swimming with life jackets and assistance from the team, Jet Ski, speed boat rides, underwater exploration, diving, snorkeling, professional underwater photoshoot, delicious meals and refreshments on the boat.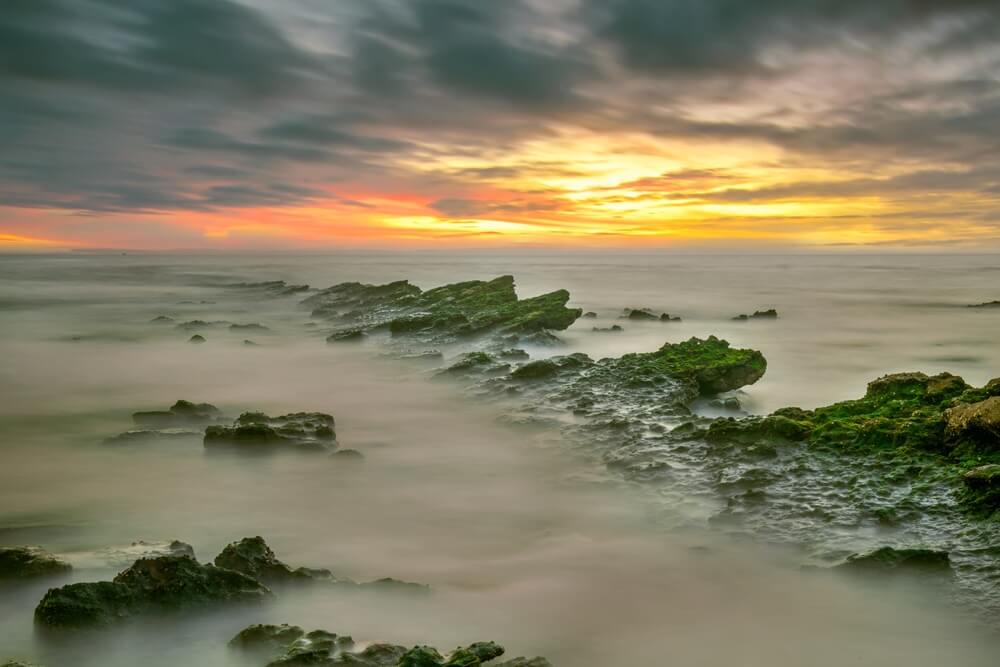 The beach and reef adventure in Mubarak village offers almost everything an adventurer wants to experience once in his lifetime. It's time to pack your bags and start the fun.
Camping at Mubarak Village
From sunrise to sunset, beachfront camping is a spectacular experience. Camping at the Mubarak village lets you sleep on a sandy beach, explore the shoreline during the day, and enjoy a bonfire under the beautiful star-lit sky.
Visitors enjoy various camping activities at Mubarak village beach, such as underwater diving, photoshoot, snorkeling, etc. You can plan your camping trip with local private companies at Mubarak village.
Mubarak Village Tickets
The beach is open to everyone without any charges. You will have to pay if you want to book Mubarak Village Beach Resort or experience water activities.
Mubarak Village Timing
The best time to visit Mubarak village is the earlier, the better. If you head out at the break of dawn, you can reach your destination very quickly without getting stuck in traffic. A short commute will save you energy that you can very well utilize on the beach throughout the day.
Mubarak Village Location
Mubarak village or Mubarak Goth is the oldest and largest fishing village in Karachi Pakistan. It is located 30 km away from mainland Karachi along the post of the Arabian Sea.
FAQs
How to plan a visit to Mubarak village
If you want a vacation at a beach and you are considering Mubarak village, plan your trip wisely because of the remoteness of the island village. You can reach by booking a tour company or plan the trip with your family or friends. If you hire a tour company, they charge 3000 to 4000 per head, including boating, meals, and other interesting activities such as parasailing and Paragliding. On the contrary, if you travel to a picnic spot in Mubarak village on your own it will cost you less but you will not be able to enjoy any of the water activities available there. And if you want to experience these water sports you will have to pay for each of them separately.
Distance to Mubarak village
The village is located 30 km away from Karachi city. It is located at a short walking distance from Cape Mount beach. It takes a 46-minute drive from Mubarak village to reach the turtle beach and the hawks bay beach.
Conclusion
Coastal fishing villages in Karachi don't get much more pretty than Mubarak village. Picture greenish-blue water, golden sand, and colorful fishing boards. On the beaches and waters around the town. Can it get any better than this for a peaceful, adventurous weekend getaway? It also offers a lot of water activities that can be enjoyed. Though it is a beautiful destination in Karachi, it's almost a hidden gem for tourists worldwide.