Manora Beach
Manora Beach is the right place whether you are looking for a relaxing trip or a high-energy vacation spot. Beach vacations are one of the sought-after activities that also provide many benefits:
Staying close to nature can help you combat anxiety and stress. But this is not just limited to the green environment; forests and mountains, beaches also offer the same healing properties. The fresh air, waves, and sand under your feet can all combine to give you a relaxing experience.
Apart from getting lazy on the beach and enjoying the scenery peacefully, the beach also offers many activities and opportunities to get active and get your body in shape. You can enjoy various games on the beach, or walking and jogging along the shoreline can also help you build your strength and core energy.
If you are not active, a beach trip can still benefit you by lying under the sun. Your body can soak up all the required vitamin D, and the sand can exfoliate your feet and hands. What could be a better way of relaxing and grooming simultaneously?
Many of us experience lethargy and lack of sleep due to stressful routines. A day spent on the beach can help you relax your muscles and other body organs, which can have a very positive impact on your sleep cycle, not to mention the amount of vitamin D your body will uptake also positively impacts the sleep-wake process. So you go out there, enjoy yourself, and after a long enjoyable day at the beach, enjoy a good night's sleep back home.
You can enjoy all these benefits and many more by visiting a beach such as Manora beach Karachi.
From reddish-golden sands to the vast stretch of the beautiful Arabian Sea, visitors to Manora Beach will never be short of fun and excitement. So embrace the weather and enjoy the views by planning a trip to the beach. Before considering your escape to this beautiful location, you must know about Manora beach.
Nearby Attractions, Timings, and Location of Manora Beach Karachi
Do you know about a beach location near Karachi that offers a blue water prestige beach and stunning rock formations? We are talking about Manora beach, which attracts hundreds of travelers and tourists to its beautiful shores. Manora Island offers visitors plenty of things to explore, discover and enjoy. If you consider your trip to Manora Island worth it, keep reading.
Manora beach is a mind-blowing stretch of sand with clear blue waters. It is an island that separates the Arabian Sea from Karachi harbor, acting like a protective barrier. Manora and the other nearby Islands protect the Karachi harbor. The beach has a median length of 2.6 km. Manora Island is connected to the mainland through a 12 km long strip of sand called Sandspit.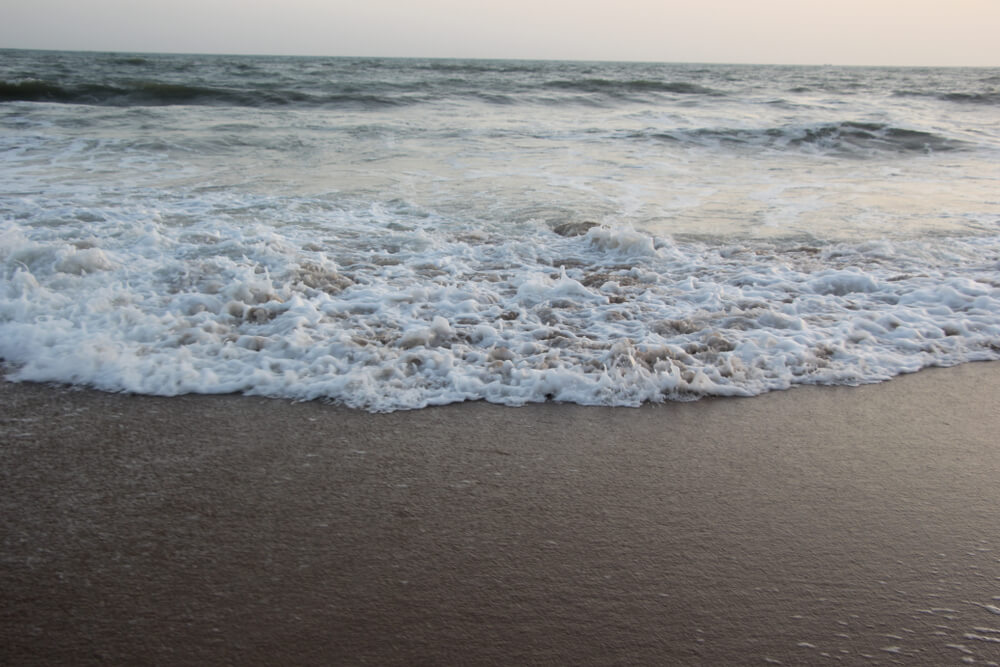 Due to its unspoiled beauty and breathtaking views, it attracts many visitors. Because of the immense popularity of Manora beach, the government has upgraded its infrastructure and equipped the beach with modern facilities such as recreational areas, parks, paved roads, sitting areas, a cafeteria, and kids' playing areas.
You can visit the beach throughout the week from 8:00 a.m. to 7:00 p.m. except on Mondays. The entry fee to the beach is 50 to 60 PKR only. Manora beach is located to the south of the port of Karachi.
How to Get to Manora Island?
There are two ways to reach Manora beach; one of them is the sea route, and the other is through the road. Thousands of tourists use both methods to visit Manora beach.
Manora Beach by Sea Route
You can hire a jetty at Keamari that can take you to Manora Island. This route takes less time to reach Manora beach compared to the road route.
Driveway to Manora
Another way to visit Manora beach is through the road. Manora driveway is a few kilometers long road that links Manora beach and Kakapir on the mainland. You can get to Kakapir via Mauripur road. Although the Mauripur road has been in bad shape for years, the new development project for Manora beach has also renovated this road.
Things to do at Manora Beach
Manora beach is not only scenic beauty but also offers many exciting things to do and enjoy. Visitors can enjoy a stroll in the beach parks or a stay at Manora beach resort. You can also enjoy the following activities at the beach.
Jogging and Walking on Manora Island
People jog and walk at the beach for a variety of reasons. Some people do it for fitness, some for the environment, and some for the social aspect. People often feel lazy while thinking of jogging and walking daily, but Manora Beach solves this problem by attracting people through its beauty. You will experience scenic views while jogging and walking along the Manora beach; this will help you to speed daily and reap many health benefits.
Jogging will help you to lose weight, improve your cardiovascular health, and reduce your risk of developing cancer. Jogging and walking at the Manora beach can be a great way to exercise, connect with friends, and explore your surroundings.
Playing Beach Frisbee
Frisbee is a fun activity that everyone can enjoy. It is the perfect place to play frisbee, as the wind and waves can create an exciting play. Frisbee is a fun, easy, and athletic game to play, making your experience memorable. Frisbee is a great way to spend quality time with friends and relieve stress. Frisbee is a game that kids and adults can play at Manora beach. Kids love to toss them around and have fun, while adults enjoy playing with them.
Flying Kites Near Beach
Kites offer a fun and exciting activity that can be enjoyed by people of all ages and provide a unique way to experience the natural beauty at Manora Beach. Kites are a source of entertainment for people during summer. People usually visit the beach to fly kites as it offers an escape from the chaos of daily life. Flying a kite at the Manora beach allows children and adults to come together and have fun. People also fly kites on special events such as Basant to celebrate and express their happiness.
Playing Volleyball with Friends
The sand provides an excellent surface for playing volleyball at Manora beach. The sound of the waves and the players' laughter add to the excitement of playing beach volleyball. Playing volleyball is a joyful experience and helps refresh your mind. The Sea along the beach provides a beautiful backdrop, and the sand is soft, making it relatively safe to dive into. There is something special about being surrounded by the beauty of Manora beach and playing volleyball, so you should try it.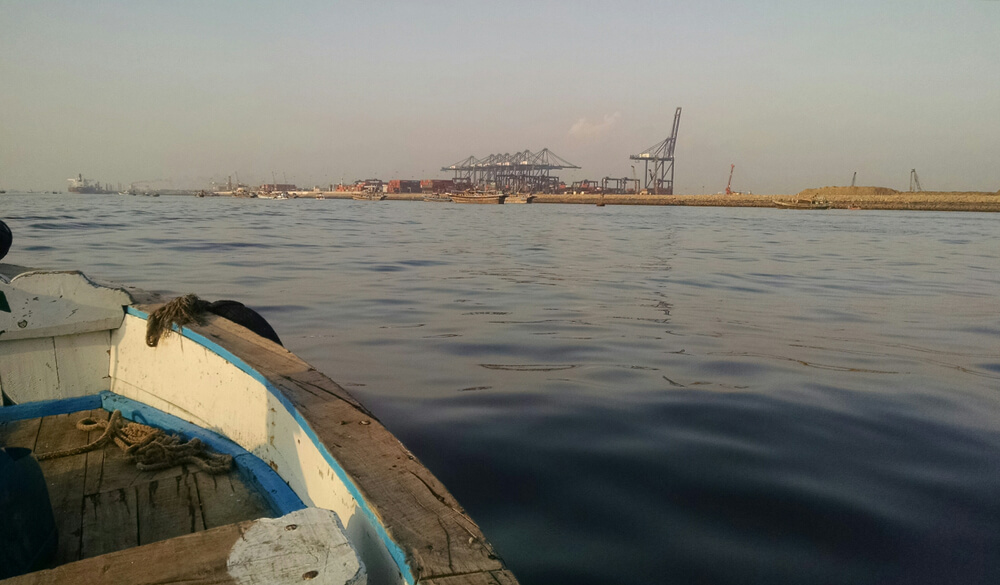 Swimming
The beach is a beautiful place to swim and is a healthy activity that can help improve your fitness. We often see people visiting Manora beach during summer to swim. Swimming at the beach provides an opportunity to take in the endless view of the ocean and is a great way to exercise and stay healthy. You can swim to relax with your friends, family, and kids. The water is refreshing and cool, making it a great way to cool down on a hot day.
Fishing
Fishing at the beach can give people a sense of accomplishment and relaxation. People enjoy fishing at the beach because it is a simple, fun activity and a great way to spend a day with family or friends. Fishing at Manora beach is an exciting leisure activity that lets you catch fresh seafood. Fishing is a thrill because of the unpredictability of the catch. You never know what kind of fish you will notice, so it is always an exciting experience for visitors. The beach also offers a unique fishing experience because of the fantastic views. You can see the waves crashing against the shore and the sun setting in the Sea.
Kids Play Area
Manora beach also offers a separate kid's play area where your children can have a great time with their friends. It is a large area with many different types of slides. The slides are not too long to ensure kids' safety but still provide a thrilling and exciting experience.
Hotel Services at Manora Beach
Hotel services near Manora beach provide a comfortable place to stay while visiting the beach. These hotel services by Manora Beach Resort are convenient for guests who want to explore the area. They offer room service, laundry, and parking, making it easy for guests to get what they need while away from home. Many people decide to stay here so that they can enjoy the sand and the sun without having to travel far.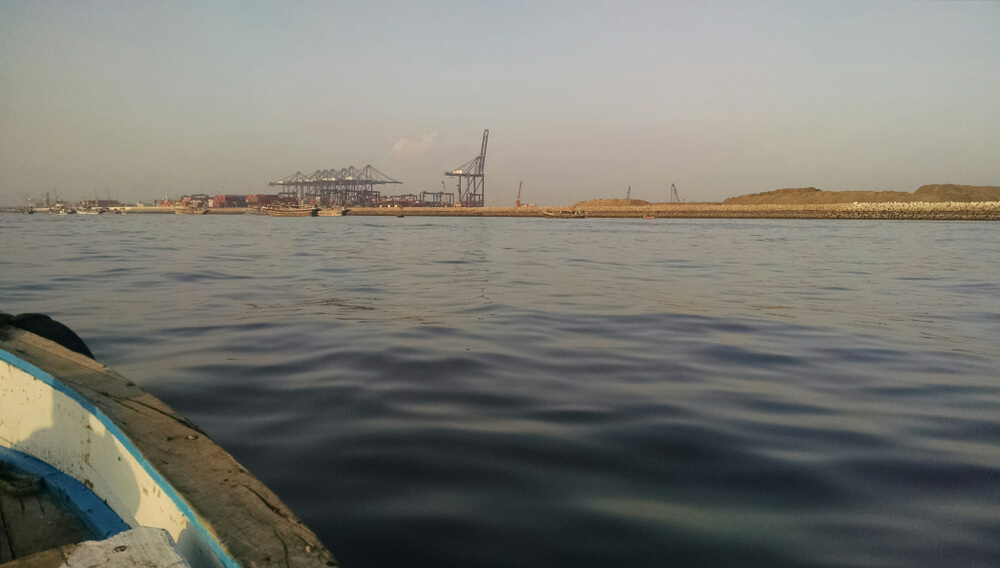 Manora Beach Timings
Manora beach has different timings than other beaches in its vicinity. It is open six days from 8:00 a.m. to 7:00. Don't plan your trip to Manora beach on Mondays because it is closed. This is due to the cleanliness and maintenance of the beach.
Manora Beach Park
To enter the Manora beach park and the beachfront, all visitors must pass through the Naval check post. It would help if you had your CNIC with you, or else you will not be able to enter the beach. The entry price for each person at Manora beach is 50 PKR.
Location of Manora Beach
Manora beach is a small peninsula that is a protective barrier between the Karachi harbor and the Arabian Sea. This 2.5 km square peninsula is located to the south of the port of Karachi.
FAQs
Where is Manora beach located?
The address of Manora beach is; QXWC+QP5, Manora, Karachi.
Can we go to Manora by road?
It is possible to reach the Manora beachfront by road. This is possible due to the construction of the Manora driveway that connects Manora to the Kakapir. You can go to Kakapir through the famous Mauripur road in Karachi.
Who built Manora Fort Karachi?
Talpur Mirs built Manora fort to protect the city from the attacks of pirates. The fort remained in British control before the independence of Pakistan. Now it is managed by the Pakistan Naval force and is a recreational spot for visitors to Manora island.
Is Manora the largest island in Pakistan?
No, with an area of 1.0 sq miles, it is not the largest island in Pakistan. Astola is the largest island in Pakistan, with an area of 4.2 miles.
Conclusion
For adventurous beach lovers, it can never get better than Manora beach. This Island beach offers a great variety of birds and scenery. It is also famous for swimming, surfing, and other water activities. Manora is definably a bucket list location for everybody to visit and enjoy.