Hawksbay Beach
Are you looking for a perfect place to break from the hectic work routine? Hawksbay Beach in Karachi is the ideal place to go for a day's picnic. At the beginning of the city of Karachi was a small fishing village. Its coastline stretches from Cape Monze in the West to Port Qasim in the east covering 70 Km. Hundreds of families and friends visit the beaches on weekends to enjoy the serenity of the beach as the waves roll at the shore and the sky splits into a thousand colors during sunset.
One of the most popular beaches in the city, Hawke's Bay Beach is a famous destination for the locals. Thousands visit it every weekend, crammed in buses or vehicles to spend quality time with their folks after a busy week. They swim in the water, make sand castles or take a relaxing walk on the soft brown sand. There would probably be no one in the city who hasn't been to Hawksbay Beach.
The beach is close to the city, and you can reach there in less than an hour. It is the perfect place to visit during the hot summers of Karachi to escape the heat. Comfortably spend the day by the shore with your favorite company and return with refreshed minds. Experts recommend taking small breaks close to nature to de-stress and uplift moods. Ocean water and wind are great for mental health and lower blood pressure. Let's find out more about this magical place which will leave you in awe.
Reason for Naming it Hawksbay Beach
The beaches of Karachi are a God's gift for its residents, which people can visit for a fantastic outing. Hawksbay Beach is named after Bladen Wilmer Hawke, who built a house for himself on the beach during the 1930s. The trend for building huts grew from then, and it is still an ideal place to visit for something out of a monotonous routine.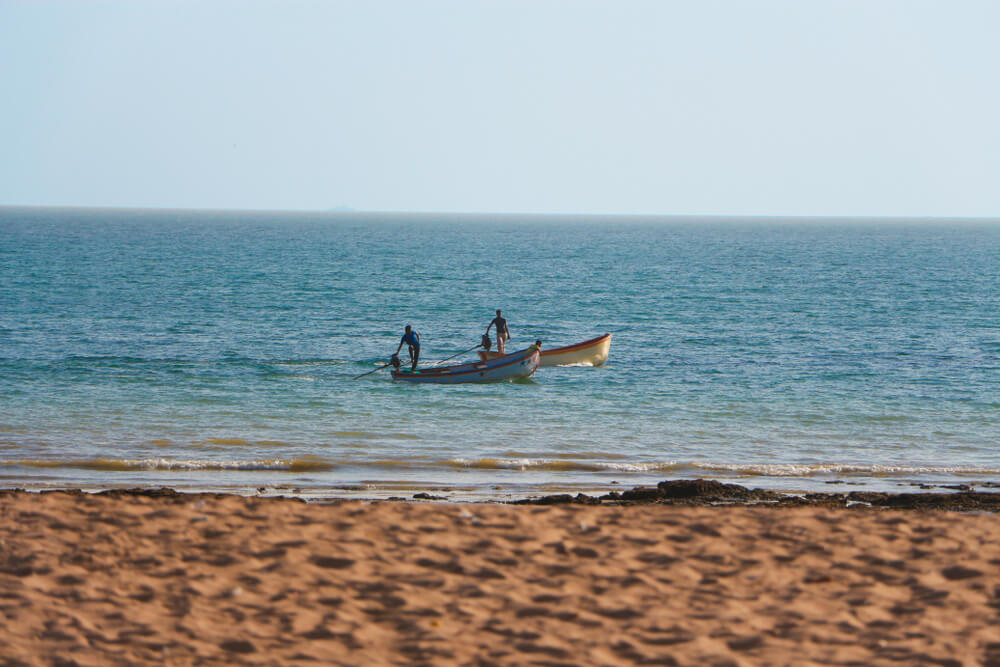 Hawksbay Beach Weather
The cool sea breeze and warm ocean water soothe tired souls instantly. Summers in Hawksbay are hot, arid, and windy from May to July. The hottest month is June when the temperatures can reach 94°F. There are higher chances of rainfall during July when it's mostly cloudy.
Karachi experiences a moderate winter climate with temperatures ranging between 56°F to 78°F. Winters begin in December and last till February, while January is the coldest month.
Visiting Hawksbay during the daytime in winter is as much enjoyable as it is during the summer. You can see the beach for a perfect picnic all year round.
Things to Pack for Hawksbay Beach
Packing is essential when finalizing your beach trip to Hawksbay beach, Karachi. The most important things to pack are hats, sunglasses, and sunscreen, which are non-negotiable. Then we have the wet clothes and sand, for which you need to pack extra pair of clothing and a sand mat to sit on.
If you are bringing kids along, you will want to pack some entertainment options, such as Frisbee, volleyball, or legos. Many people come to Hawksbay wearing joggers and fancy sandals, which is a bad idea. The wet sand and water can ruin your fancy shoes and make your trip miserable. Wear flip-flops or pack them along to change into them as you play in the water or walk on the sand. Since it has no nearby restaurants, it would be best to pack eatables and drinks to enjoy your trip. Pack snacks and refreshments if you have toddlers and teens on board.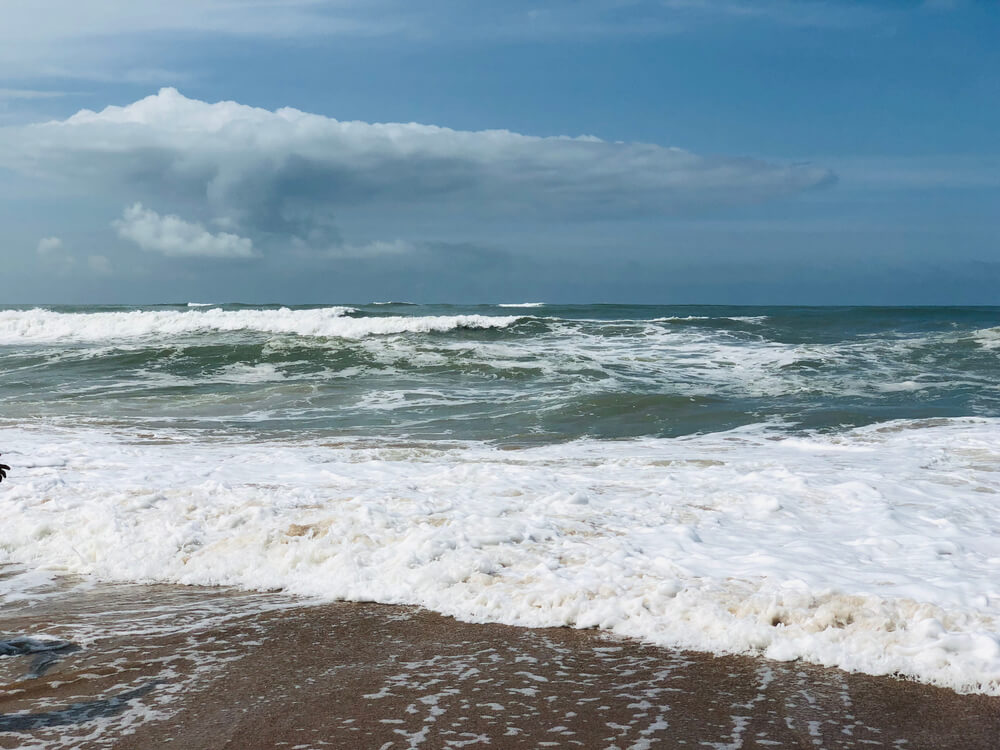 If you are a clean freak, or even if you are not, you would be unable to find restrooms nearby. So bring along sanitary items, such as wipes, tissue papers, and plastic bags, to dispose of the trash. We assure you that packing these things along on your trip to Hawksbay will make your trip worthwhile.
When Is The Best Time To Visit Hawksbay Beach?
Hawksbay beach is open to the public throughout the year, with beautiful scenic views and stunning ambiance. However, if you want to enjoy good weather and less crowded, try going there from September to March. In the cold months, the visitors enjoy perfect weather that is mild and enjoyable. If you plan to visit the beach in the monsoon months, check out the weather forecast because sometimes the waves can be very harsh. During summer, if you want to avoid crazy crowds, try visiting the beach early in the morning.
Things to Do at Hawksbay Beach
People of Karachi and those visiting from other cities of Pakistan love amusing themselves at Hawksbay over the weekends. There are many huts where they can take shelter for the day and have fun dipping in the ocean water or mesmerizing themselves by looking at the natural beauty. The infinite view will not let you distinguish where the sky starts or the sea ends. The perfect picture will be etched in your mind forever.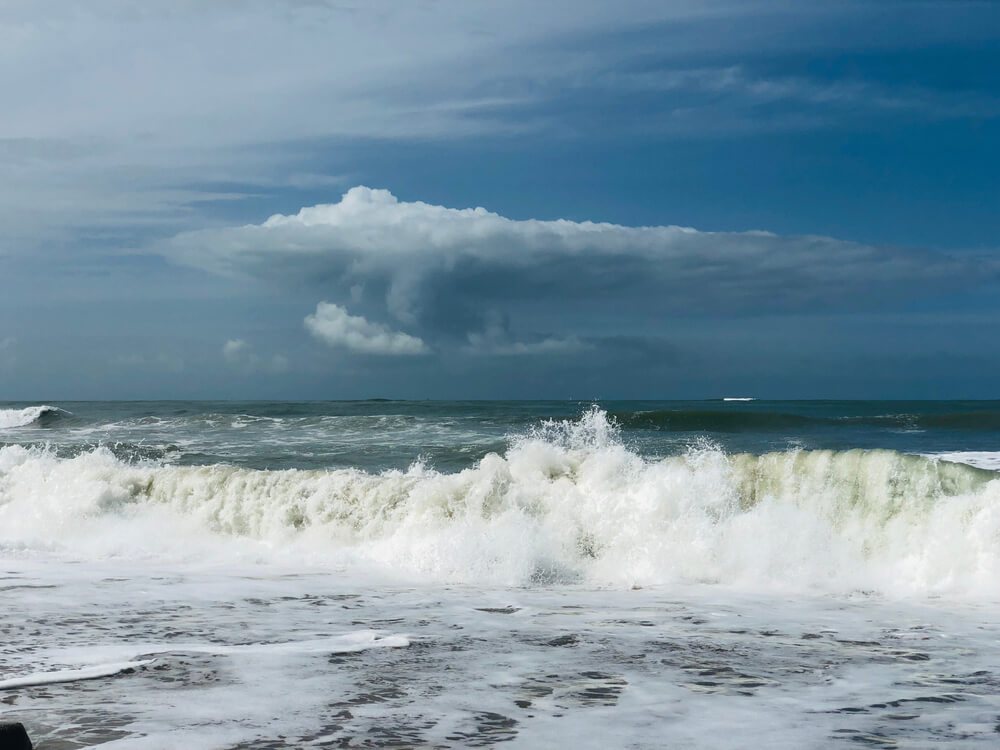 Let's look at the recreational activities that the beautiful Arabian Sea can relish.
Swimming at Hawksbay Beach
If you visit the beach on a summer weekend, you can hardly find a little space in the shallow ocean water. Everyone loves dipping in the water, and the fearless go far into the rough sea. The waves invite its spectators to cool themselves in the unbeatable heat of Karachi.
While it seems thrilling and adventurous, the rough water is dangerous and has taken many lives. Make sure the lifeguard is on duty if you go in deep water.
Motor Boating
On the beach, you will find people riding motorboats. They take 5 to 6 people at a time and bring them into open water. You can discover the coastline of Karachi as the boat takes you over the waves. It's ideal if you book them in advance to get the best prices and ensure their availability. Life jackets are mandatory for everyone to wear on the boat. Children and adults of all ages will have a fantastic time exploring the sea from the ship.
Horse Riding & Camel Riding
Upon reaching the beach in Karachi, the first thing to catch your attention on the shore will be beautifully adorned camels and strong horses strolling with their masters. They fascinate people with their looks, and love to ride on them from one spot to the other as the sea breeze hits their faces. The animals are clean and well-trained. A group of 4 to 5 people can ride on the camel simultaneously.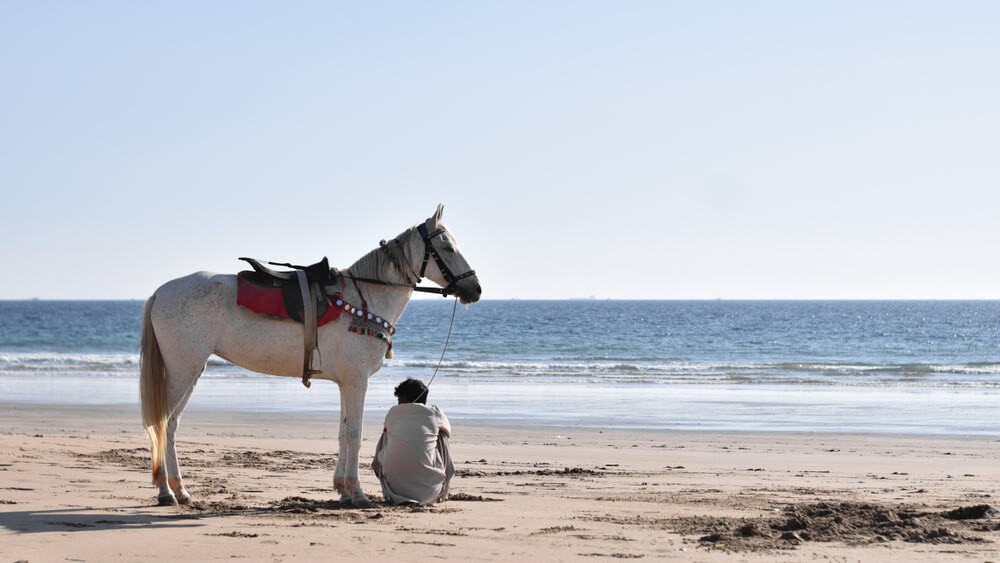 Horse riding is enjoyed mainly by youngsters. The horses race on the shore without resistance, making the ride unforgettable. The horse can give rides to up to 2 people at a time.
Jet Skiing at Hawksbay Beach
Water sports were once only available to the affluent people in Karachi. Water sports facilities are open for Karachiites now, who can avail of a jet-ski, speedboat, and scuba diving on the beach. The area has been recently under focus for development. The Karachi Administration has inaugurated Arabia Sea Water Sports Project.
The locals can rent out jet-ski on the ocean, which will give a ride at affordable prices. Safety jackets and preventive measures are taken care of while performing the sports. You will feel the adrenaline rush while speeding on the waves of the Arabian Sea.
Play Volley Ball
Team up with your friends to enjoy a volleyball game by the sea. It's all about teamwork and coordination to win the game. Hawksbay will be an ideal location to play the game as the coast is covered with soft sand and the vast distance between the huts and the sea provide a great area to play the game.
Pack your net for a tournament of volleyball with your friends. Let your inner child out as you jump high to volley the ball toward your opposite team, hoping to score a point. You will have a memorable time playing the game with your favorite people.
ATV Bike Rides at Hawksbay Beach
Riding All-Terrain Vehicle or ATV is another popular attraction for the locals here.
These vehicles are imported from Dubai that was initially used in the desert. They race on four large wheels fast on the seashore. It can accommodate up to 4 people who can ride it themselves with the easy controls of the car.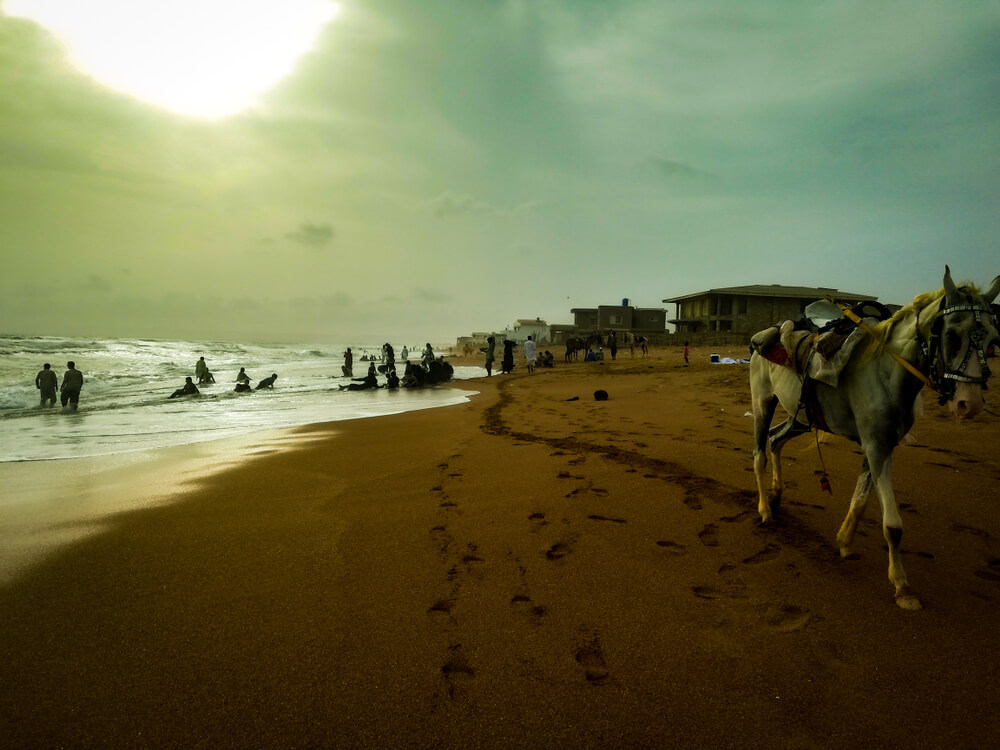 The vendors charge anywhere from 200 to 300 for an agreed distance on the beach. They are well decorated and attractive and enjoyed by the youth the most.
Hotel & Resorts near Hawksbay Beach
Karachi is developing and growing at an incredible speed. Where many other areas and sectors are expanding, huts and resorts of a high standard with top-notch facilities are also built near the beach.
The sandy beach, with its natural beauty and comfortable huts, elevates the experience of visiting Hawksbay many times more. You can book hotels and resorts online to make sure they are available.
Hawksbay Beach Resort
Are you looking for the perfect resort for a corporate event or celebrating a friend's birthday? Look no further; Hawksbay Resort provides excellent amenities and is located in an ideal spot.
They have air-conditioned rooms, parking spaces, and a kitchen area. Hire a cook or take your food to savor by the blue waters. Some of the resorts have swimming pools, adding more fun. The management provides security through guards around the clock. The Hawksbay Resort is the first luxury resort of its kind in Karachi. The wide array of facilities and plenty of space makes it the perfect choice.
Pearl Continental Karachi
The largest chain of five-star hotels in Pakistan has its hotels spread out from Karachi to Hunza. The hotel, inaugurated in 1964, has had the privilege of hosting prominent figures worldwide.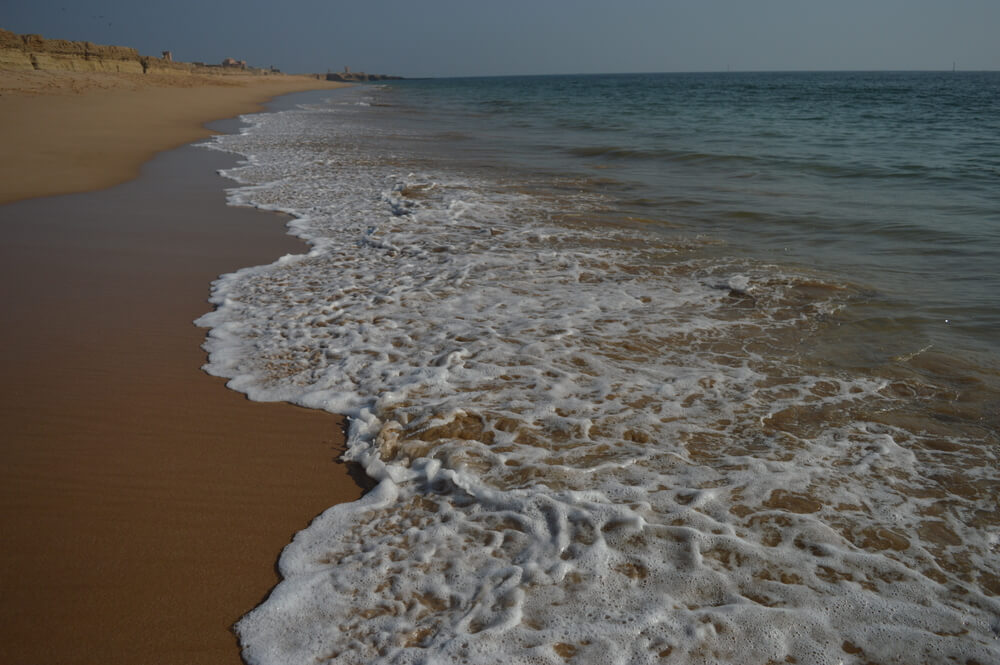 Pearl Continental Karachi is located in Sardar, the city's central area. There are 288 rooms in the building ranging from standard to executive. The hotel provides world-class amenities to its guests. There is a swimming pool, health club, and spa for recreation. A healthy and delicious breakfast is served for their guests in their restaurants, having Pakistani dishes on the continental menu. The place is most apt for anyone to stay at.
Beach Luxury Hotel
Beach Luxury is a four-star hotel offering a pleasant environment guaranteeing a relaxing stay for all its guests. Their amenities include a pool, health club, and restaurants serving a variety of cuisines for their national and international guests.
The magnetic views of the Arabian sea give a soothing sight. The place by the creek with views of mangroves is a pleasant space to sit and enjoy a cup of tea. You will have an unparalleled stay at Beach Luxury Hotel in Karachi.
Movenpick Hotel Karachi 
Located just 17 Km from the airport in a centralized area of Karachi, Movenpick hotel is the only internationally managed hotel in Pakistan. It is fully equipped to make guests comfortable during their stays. The rooms are tastefully decorated with courteous staff to serve their guests. The hotel has 407 standard rooms, executive or suites. You can book them online at great prices.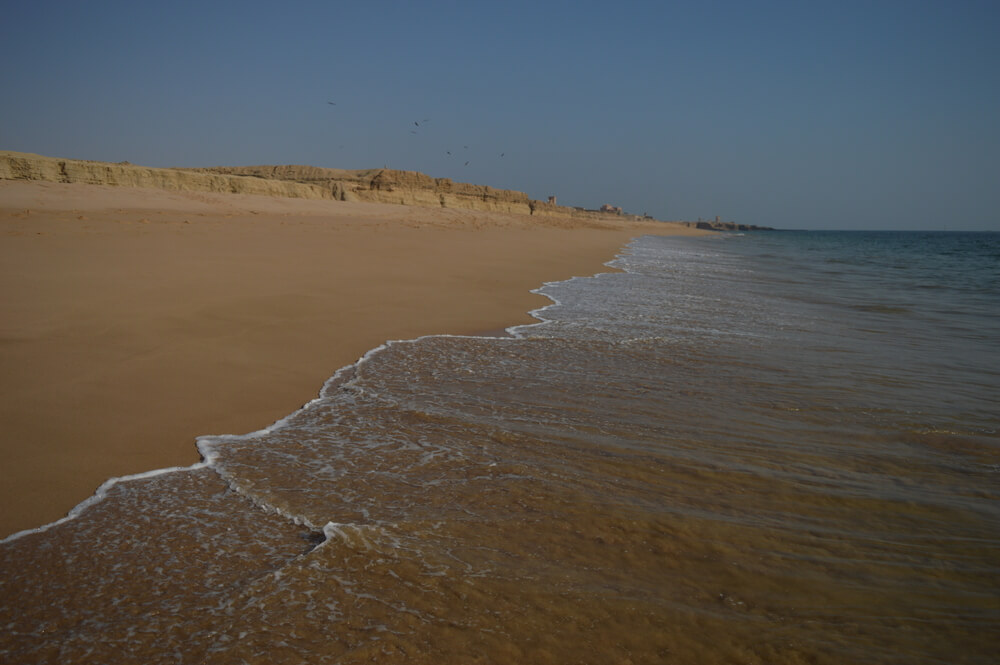 The hotel will serve you a healthy and fresh breakfast in the morning. A swimming pool and a health club facilitate people staying there. The hotel ranks top in hospitality services in Karachi.
Nearby Attractions
Once you have reached Hawksbay and have enjoyed your time here but still could not get enough of the sea and the scenery, you can visit many beautiful nearby attractions.
Turtle Beach
Turtle beach is a beautiful and popular Beach location for Pakistanis along the Arabian Sea. This famous beach is located at a distance of 18 km from Hawksbay beach. It will take you 47 minutes in the car to reach turtle beach from here. It is an ideal place for relaxation and enjoyment for visitors. People can enjoy swimming, horse riding, fishing, speed boating, and jet skiing at turtle beach.
French Beach
Another beautiful beach location close is the french beach. French beach is located west of Karachi, between Hawksbay beach and Paradise point. Its shoreline is pebbly and rocky, unlike other famous beaches. It is located 7 km from Hawksbay and takes a 16 min drive to reach here. Tourists can enjoy many activities, such as scuba diving, boating, surfing, cruising on jet skis, windsurfing, and kayaking. You can find many beach huts owned by the elites of Karachi here. Make sure you have booked one of the huts on the beach before visiting.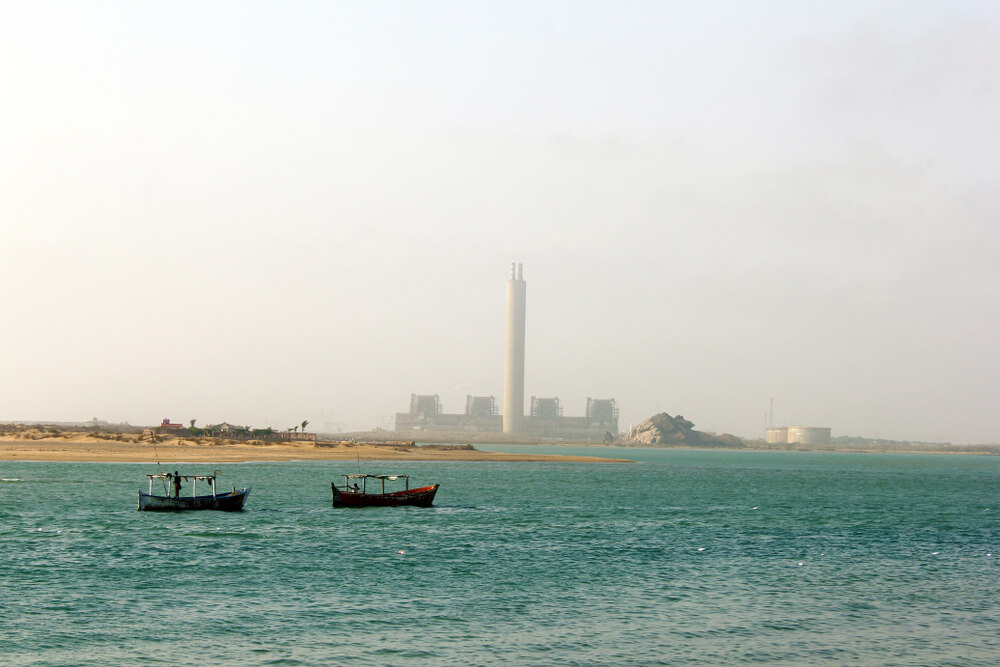 Paradise Point
Paradise Point is a spectacular beach along the Arabian Sea near Hawksbay and Sandspit beach. One of the most spectacular attractions of this beach is the rocky sandstone cape with a natural arch. Visitors enjoy many popular activities at paradise point, such as camel riding, horse riding, and swimming. Many people looking for the beauty of the sea also come here to enjoy the unmatchable views of the vast Arabian sea, blue sky, and endless beaches. You can also visit beautiful nearby beaches from here, such as Nathiagali Beach and Sandspit Beach. Paradise point is located 10 Km from Hawksbay beach and takes 21 mins by car to travel. Paradise points can be reached via the famous Mauripur road.
Sandspit Beach
Sandspit beach is another gem located 5 km from Hawksbay beach. It is 11 mins drive from Hawksbay beach and provides many scenic views and spectacular scenery. Sandspit beach is a nesting place for olive green turtles in Pakistan. So if you visit the beach during the nesting season, you may find hundreds of tiny hatchlings running toward the sea. The beach is popular among visitors due to the many activities offered here. These include horseback riding, Camel Riding, Bike Riding, Fishing, and Swimming.
Are There Any Security Measures at Hawksbay Beach?
Karachi Administration has taken special preventive measures to make the beach as secure for the locals as possible. You will pass through check posts before reaching the beach. This is to restrict the entry of suspicious men who can cause trouble for families. Enjoy your day out at the beach with a peaceful mind.
At the beach, the authorities have also put up first aid kiosks. The Lifeguards are on duty in some parts to prevent any unfortunate incident. However, the citizens must be responsible by not going into deep waters, which can sometimes be dangerous as the tides are too high.
Karachi to Hawksbay Beach Distance
Karachi and Hawksbay are located 20 Km apart. You can reach Hawksbay in around 40 minutes on regular days via Mauripur road.
Hawksbay Beach Location
Hawksbay Beach is on the coastline of the Arabian Sea. It is situated 20 Km Southwest of Karachi city.
FAQs
Is it safe to visit Hawksbay Beach?
Ye,s Hawksbay is safe to visit anytime during the day. It would be best to accompany your friends and family if you plan to visit Hawksbay in the evening.
Is it a Family place?
Hawksbay is a famous beach that is very popular for family gatherings or picnics. So you can bring your family to enjoy a fun time on the beach together.
Is there any Food Facility available?
You can find good dining options 5-10 miles from Hawksbay beach. Some of the restaurants in this range include:
Dua restaurant
Maxims Restaurant
Thyme
Grapevine Coffee Shop
Sakura
Conclusion
For decades people of Karachi have been visiting the pristine Hawksbay Beach. The clear water and sandy beach with a wide array of fun-filled attractions make the place unique for the locals. People of all categories head for the beach for an affordable picnic. The place can be enjoyed in complete luxury or by simply spreading out a picnic mat on the shore with a picnic basket full of homemade snacks. A trip to Hawksbay will be an exciting and memorable experience.