Places to visit in Murree
Imagine basking in the cool breeze while enjoying the picturesque view of the hills. That's what Murree has to offer. Murree is a mountainous resort town in the Pakistani Himalayan Mountain range known as Galiyat. With an altitude of 2,291 meters (7,516 feet), British colonists built this hill station to escape from the scorching hot climate of Punjab. Located in the province of Punjab, it is only about an hour's drive from the capital city of Islamabad. Since gaining independence in 1947, Murree has become a prime attraction for tourists visiting Pakistan due to its stunning weather. The town is also near many other tourist attractions and provides travelers coming from Rawalpindi with an opportunity to relax before continuing their journey. Many buildings designed in Tudorbethan and Neo-Gothic styles make this town so beautiful.
Murree has much natural beauty to offer its visitors, including lush forests, shimmering lakes, and snow-capped mountains. And if that's not enough, there are also plenty of places to shop and eat. This guide will help you explore the best places in Murree.
18 Best Places to Visit in Murree, Pakistan 2022
Murree is the best place to visit if you're looking for breathtaking views. With its hills and valleys, the landscape is simply stunning. The best way to experience Murree is to walk or drive through the town. You'll see people of all ages out and about, enjoying the fresh air and the beautiful scenery. If you are looking for beautiful places to visit in Murree, Pakistan, here is a guide to some breathtaking Murree tourist places awaiting you.
1. Mall Road Murree
One of the best spots in Murree is The Mall Road, the longest street and the best marketplace. The handmade goods on Mall Road are well-known. Popular interests include keychains with personalized charms, shoes, shawls, jewelry, bags, rugs, woodwork crafts, locally produced decorative items, and many more. It is a section of the road with an abundance of dry fruits and several well-known eateries serving delectable cuisine like fish and chicken karahi. GPO and the Holy Trinity Church are also on Mall Road. Mall Road is just as famous among natives and visitors alike. The bustling Mall Road is open until the late hours of the night, giving people from all walks of life the opportunity to experience what it means to be alive every hour.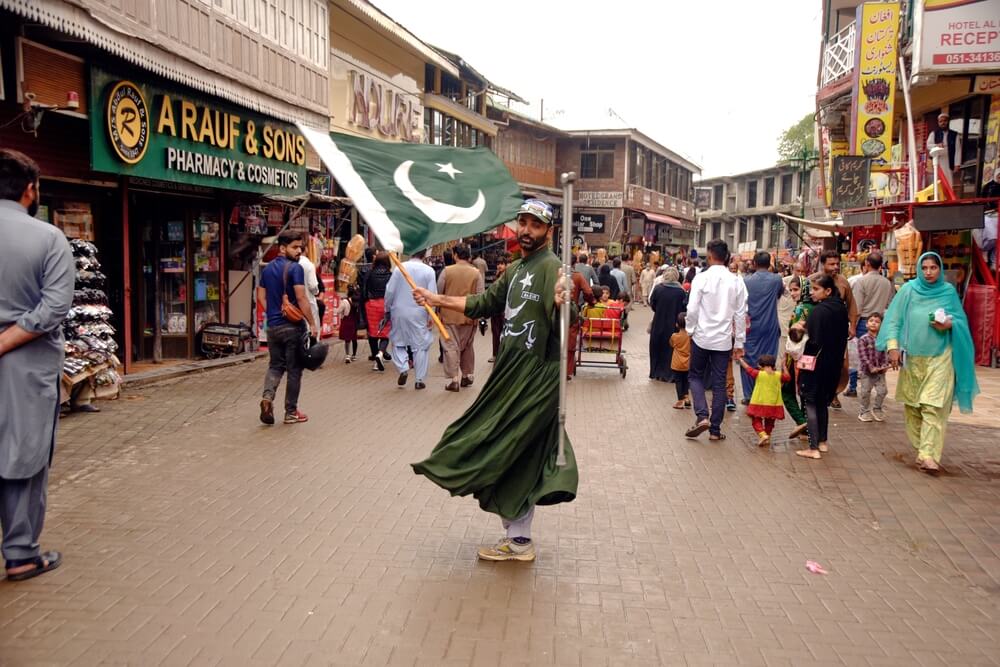 Additionally, several guesthouses, restaurants, and hotels are nearby to make your stay comfortable.
2. Pindi Point
This Murree resort offers a thrilling chair lift experience through a charming setting. One of the most exciting things to do in Murree is riding the chairlift. Views of Pakistan's twin cities are available from this lofty location. You can reach Pindi Point after a challenging ascent. The distance from Mall Road to this location is only 15 minutes by car. You can walk along the stunning scenery to cover this distance. You should ride a cable car from Pindi Point to Bansra Gali on your trip.
You'll need to travel a 1.5-mile journey to reach this paradise. The dotting of Murree hills with oak trees, lush vegetation covering the hillsides, pine trees going to extraordinary heights, and the steep zigzags of the road look lovely from a high altitude.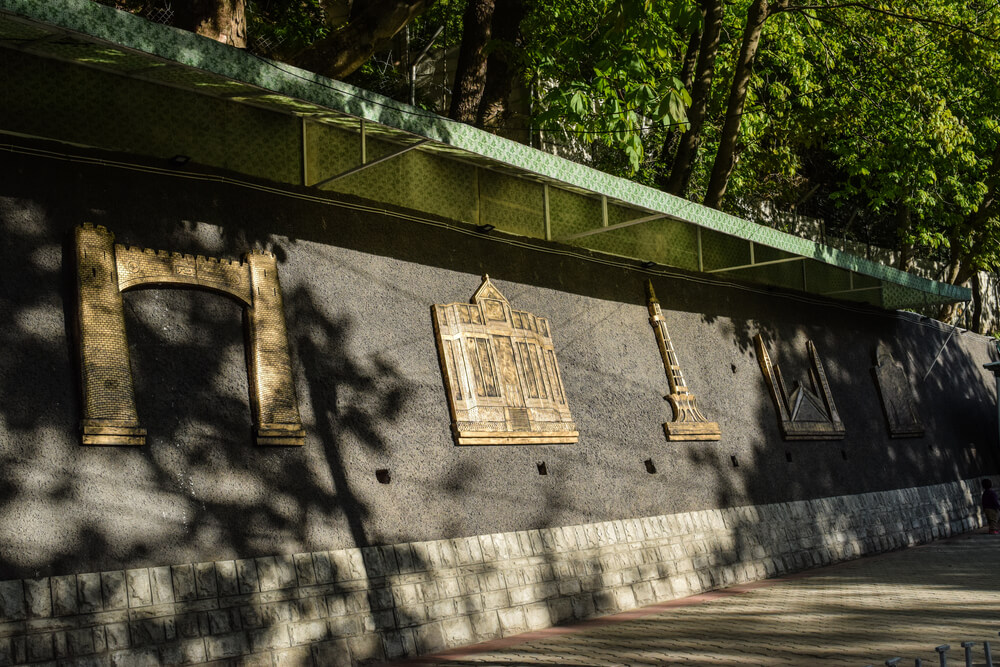 In a nutshell, this voyage of Pindi Point resembles an enchanting fairy tale – one in which the princess travel far distances to find her Prince Charming.
3. Kashmir Point
The highest point in Murree, Kashmir Point, is one of Pakistan's most visited holiday places due to its breathtaking surroundings and serenity. As a result, visitors swarm Kashmir Point every day as it is the ideal trekking location. From here, one can see the snow-covered Kashmiri peaks. A beautiful morning also provides a fantastic picture of K2. A train called Murree Safari Train, traversing the Government House delivers a source of entertainment to both children and adults alike. This imported German train rumbles through the whole Kashmir Point. You can enjoy a ride on Safari Train by paying PKR 200 only. Typically, a safari train ride lasts for 20 minutes. Tourists that board the Murree Safari Train to travel to the President's residence pass via the Forests, the GPO, and Cadet College Murree. In addition, there are amusement parks and excellent food stands. Peace-seekers might stay in wealthy residential areas here. It is one of the most beautiful places to visit in Murree. So don't forget to visit this famous place in Murree.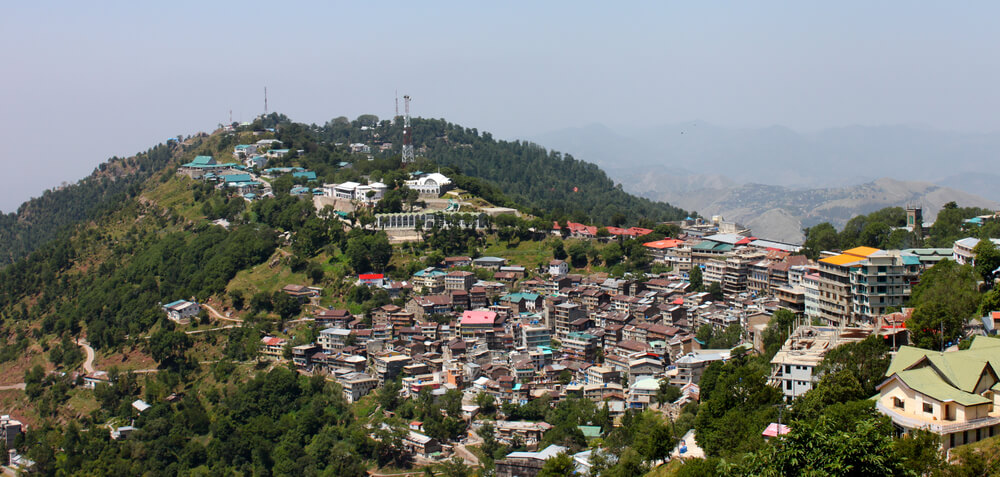 4. Patriata
The new Murree, located near Patriata, about 15 kilometers from the original Murree hills on the Lower Topa side, is getting well-known daily. The recently built hill station accommodates more Murree visitors. You can travel from New Murree to Patriata on a 7 km long chairlift & cable car journey of the highest caliber. Great high-rising trees and lovely hills are additional attractions for families and couples to enjoy their holiday in this area.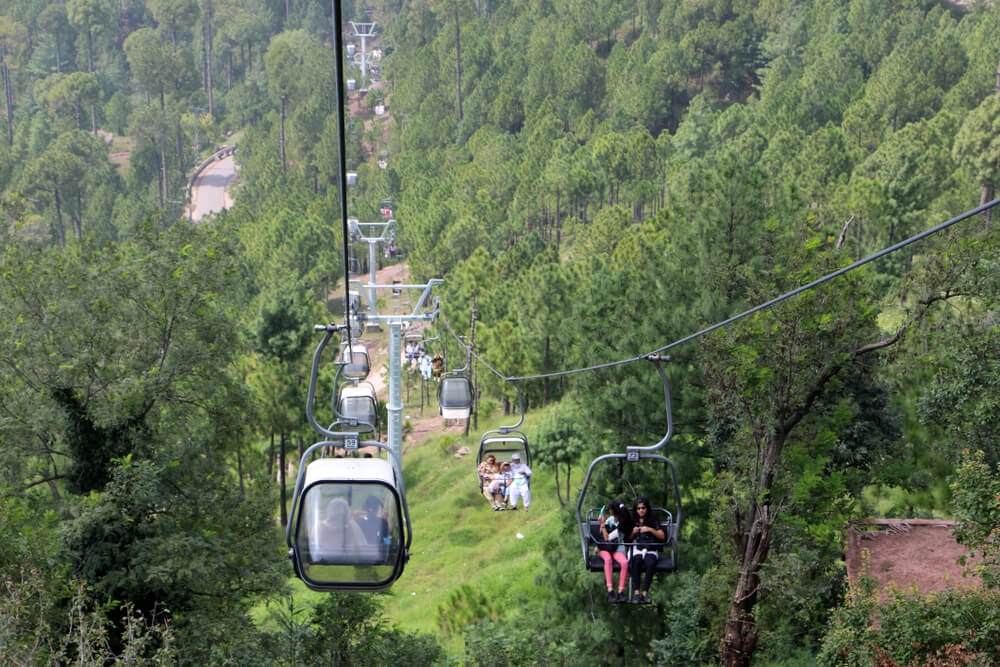 If you want to avoid the tourist crowds in Patriata, it is recommended that you plan your trip in October. You may feel secure taking the cable car. However, if you intend to travel to Murree in the busiest winter months, be ready for a lengthy wait for tickets. However, once you have paid for the ticket and entered the elevator, you may take in the mountaintop's grandeur and the many snow-capped mountain peaks.
5. Bhurban
Bhurban, with its rich and lush surroundings, has become a popular tourist spot due to its serene atmosphere. But when people choose to visit Pearl Continental Hotel Bhurban- they find themselves doubly rewarded; not only do they bask in the peace of this natural setting while enjoying scenic views. But they also take advantage of all that life can offer them at this luxurious hotel resort. Furthermore, one of the many vital routes leading into Azad Kashmir starts from here, making it an ideal place for travelers coming from Islamabad who want to go sightseeing or start their journey toward Kashmir. You can also enjoy playing golf on Bhurban's golf course.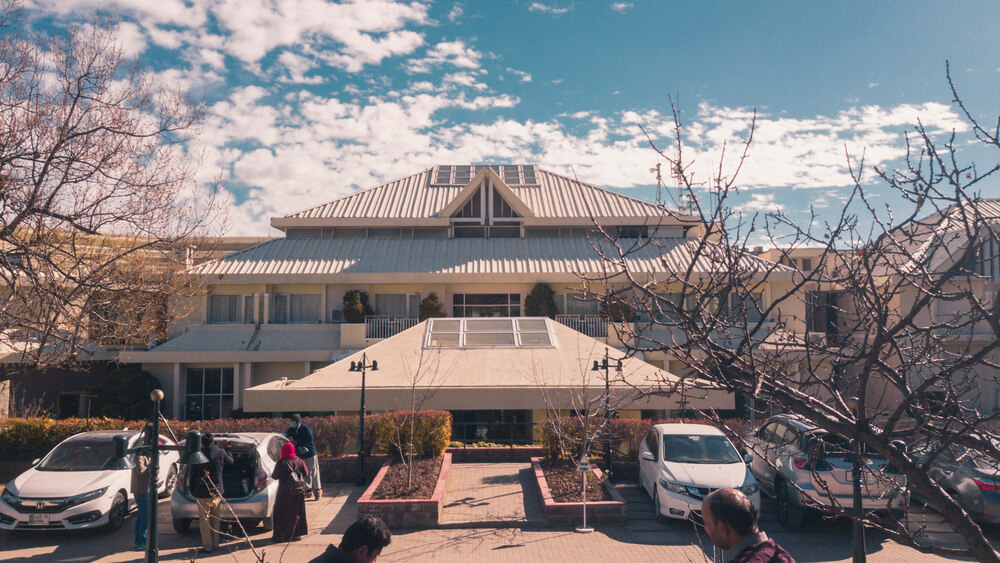 6. Rawat
Rawat is one of the many picturesque locations in Murree District, yet its scenery stands out from most other places. It borders Kashmir and houses many villages, including Moori Khambal, Mohra Derogha, Dhok Ambaan, Sood Gangal, and others.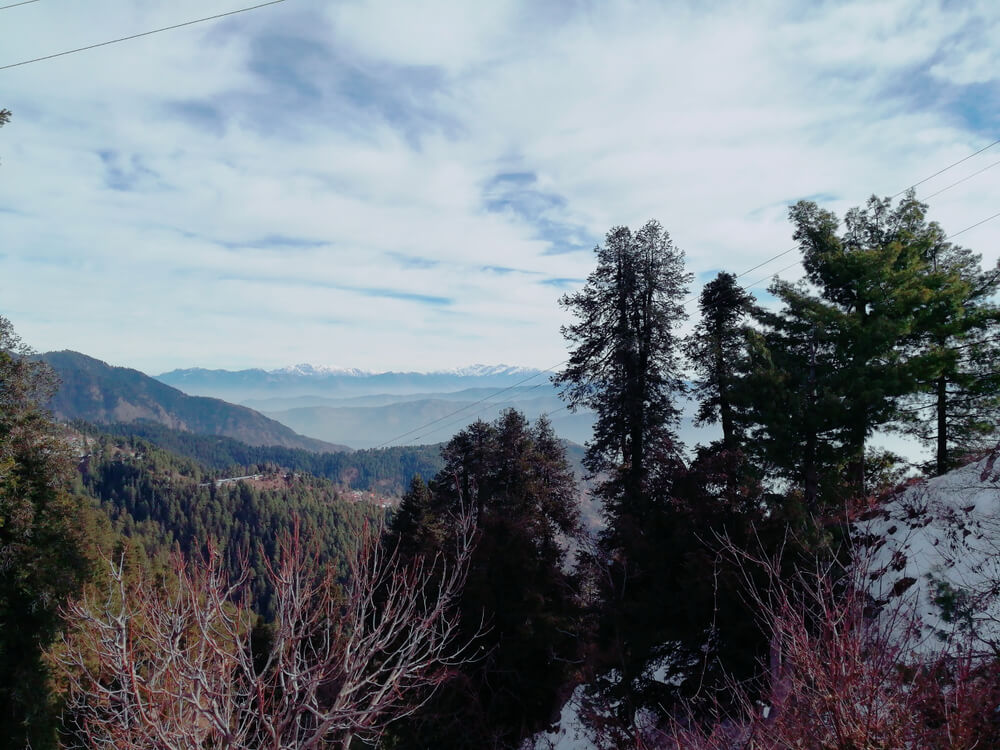 7. Ghora Gali Murree
Situated in Punjab's northeast, Ghora Gali is a fascinating place in the city of Murree. 
High in the Alps, at 1690 meters, sits the mountain resort of Ghora Gali. Visitors can choose from a variety of hotels, spas, and stores. Visitors are drawn in by the tempting array of food. Here, one can eat excellent food at a reasonable cost while taking in the breathtaking scenery.
8. GPO
Located close to GPO Chowk Murree, General Post Office – GPO- is one of the most important landmarks in Murree, existing at the highest point on the famous Mall Road. Built in 1867 on Mall Road, this historical structure in Murree is accessible to the public. In 1970, the building's façade underwent some renovations. Some of the GPO's rooms need to restore so the locals and the visitors can use them. This historical building of the British era is Murree's most popular tourist destination. It overlooks the two main routes through town, Mall Road and Khyber Road. For centuries it remained a symbol of history while constantly evolving to meet new demands.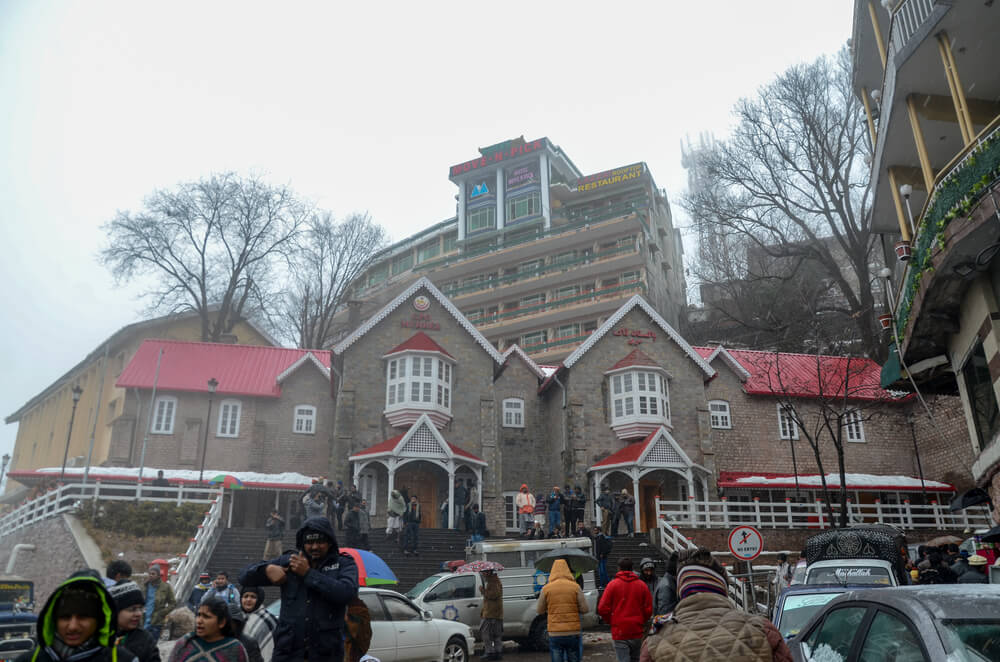 9. Chinar Golf Club
Located near Bhurban, Chinar Golf Club is one of the highest golf clubs in the world, overlooking all other majestic mountains around it. Not just an exclusive golf club, it also provides excellent opportunities for hosting family and business functions as well as learning to ski during winter months when there is snowfall. It gives a fantastic view on a cloudy, rainy day. Chinar Golf Club has provided its services to members since its inception in 1932, and it opened its doors on the 22nd of April that year.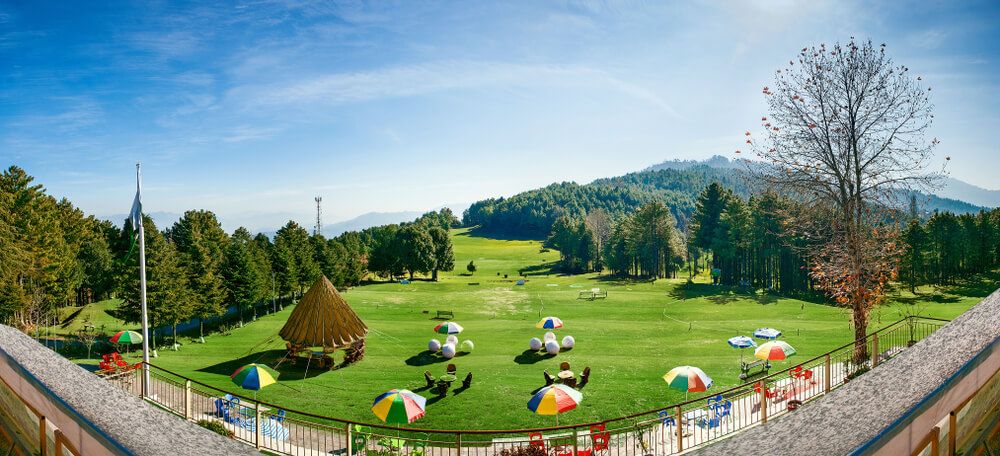 10. Jhika Gali Murree
Situated along the route from Rawalpindi to Murree, Jhika Gali is a town in Punjab, Pakistan's Rawalpindi District's Murree Tehsil. It has many boarding schools. If you're looking for a place to get away from the hustle and bustle of the city, Jhika Gali is the perfect spot. It's a beautiful, serene location that's away from the crowds. Located in the heart of Murree, it offers some fantastic views of the surrounding hills. It's a great place to take a walk or enjoy a picnic lunch with your family. And if you're looking for adventure, there are plenty of hiking and trekking trails to explore.
11. PIA Park Murree
You can't visit Murree without spending an afternoon at PIA Park. Located on the Club Rd Bagh Shaheedan in Murree Cantt, It's one of the most popular spots in town. The setting of the park is fantastic. You can see a beautiful scene and a nearby visible roadway. The garden is well-maintained and furnished with flowers and fake animals. The tuff tiles make up the walkway.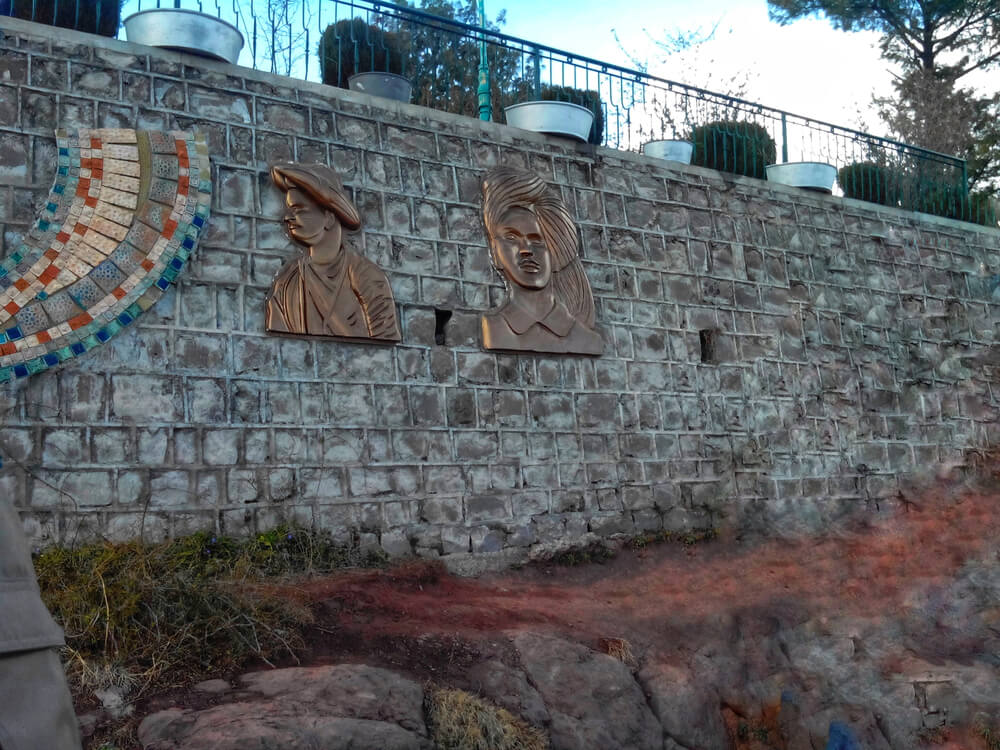 There's something for everyone here. You can take a leisurely walk around the park or swim in the pool. There's a play area for the kids and a mini golf course. And if you're feeling adventurous, you can try out the zip line. PIA Park is a great place to relax and enjoy the company of friends and family. It is open every day from 8:00 am to 8:00 pm.
12. Sangrela Natural Water Park Murree
If you're looking for natural beauty, you'll want to check out Sangrela Natural Water Park. It is an excellent picturesque place nearby the Murree Expressway and is 35 kilometers from the heart of Islamabad. It is a Family-friendly private property with areas for grilling out or bringing picnic supplies. There are pine trees all around, and a small waterway runs by. If you need to cook there, get your food and supplies. Each participant must pay PKR 30 to enter. The park is amidst lush green surroundings, and a lovely stream runs right through the park. It's an excellent place for a picnic, and there's also a playground for the kids.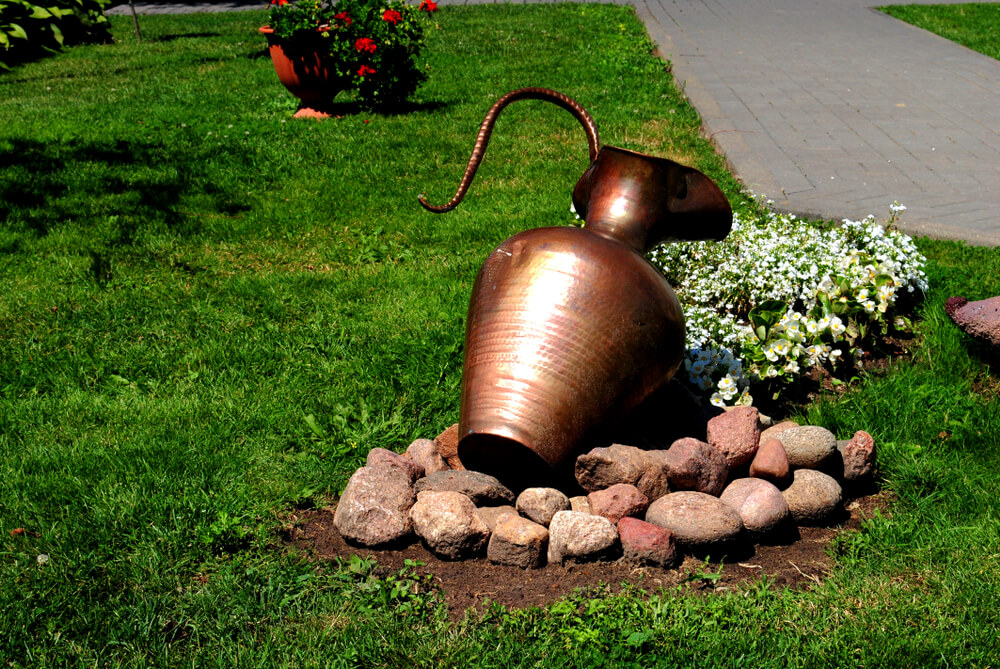 So, if you're looking for peace, Sangrela Natural Water Park is worth checking out.
13. Darya Gali
Have you ever been to Darya Gali in Murree? It is a place known for its natural beauty and is an excellent spot for a picnic. Darya Gali is a small town near the northern part of Murree Tehsil in Punjab. It borders Khyber-Pakhtunkhwa province to its north, Ghora Gali and Murree city to its south, and Rawat City to its west. There is also an amusement park, which is the perfect place to take the kids. But that's not all there is to do there. They'll love the rides, and you can relax and enjoy the views. It's a great way to spend a day out in the sun.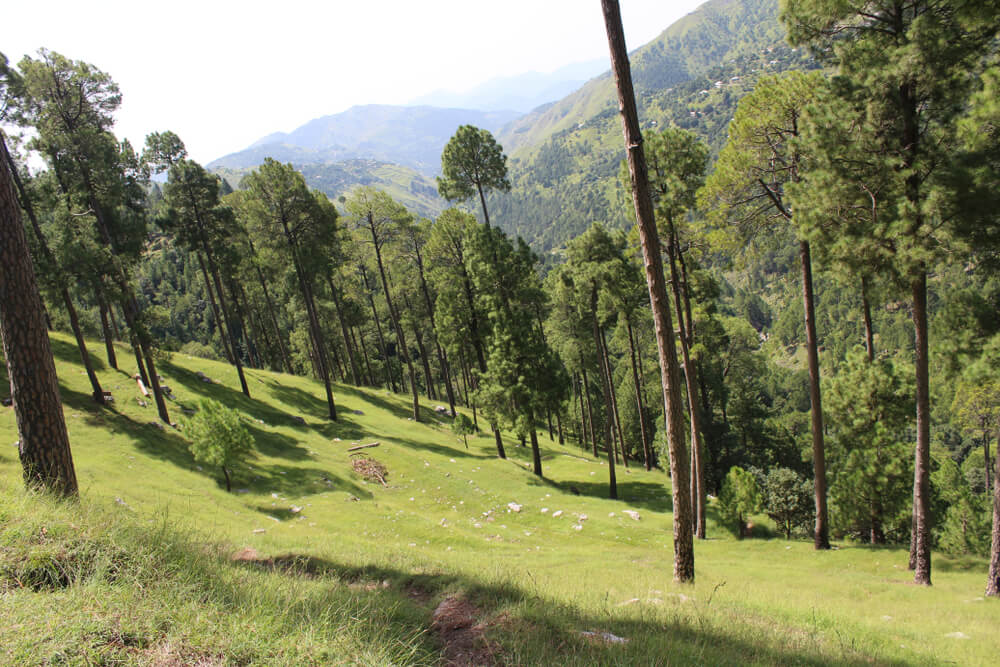 14. New Sozo Adventure Park
Have you been to the New Sozo Adventure Park yet? It's a great place to take the kids, especially if they're into outdoor activities. There are many things to do there, from zip lining to rock climbing. In Murree, Sozo Water Park is one of the city's few amusement parks with a water theme. For ladies, there is a separate area. The park has multiple waterslides and thrill rides. The entrance fee for kids is PKR 700, while adults from 40 to 60 years have to pay PKR 600. This price includes 16 different swings, while many other attractions in the new Sozo adventure park, including Zipline, haunted house, and bumping car, have separate charges. This park remains open until 8 pm.
The park has a large area, so you never feel too crowded and can easily spend 4 to 5 hours here. And the views are stunning. It's worth a visit if you're in the area.
15. Murree Wildlife Park Murree
In Bansra Gali, Murree, Pakistan, there is a zoo called Murree Wildlife Park. In 1986, the National Development Scheme "Development of Wildlife Park" officially opened this park, and for the convenience of visitors and tourists, the wildlife park also offers cafeterias and canteens. It extends across 240 acres. It's home to various animals, including Doimeselle Crane, Green pheasant, silver pheasant, Yak, Brown tiger, and common peafowl.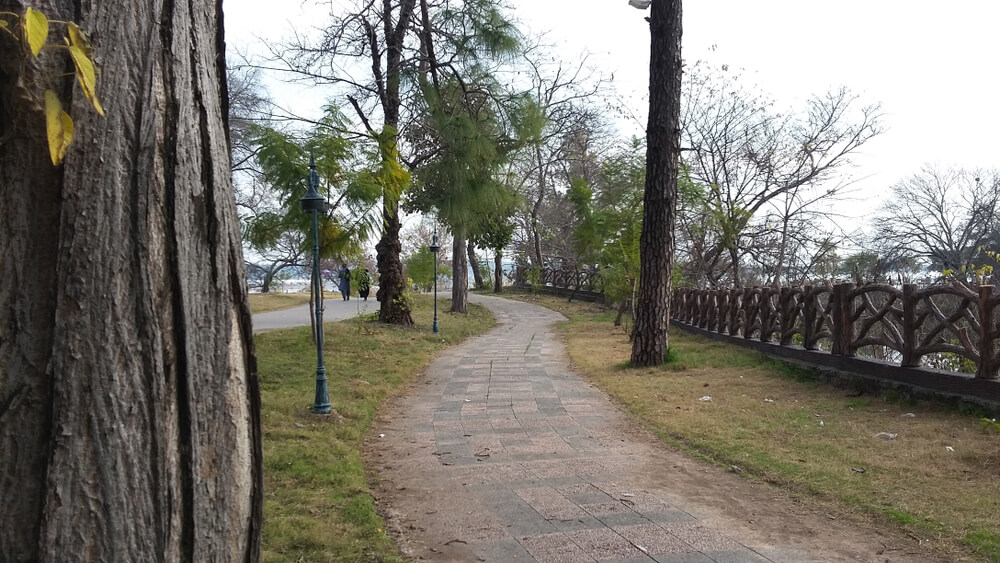 The best part? It's situated in a beautiful location, right next to the river. So, you can enjoy the sights and sounds of nature while you're there.
16. Valley Amusement Park
Salgran is home to Valley Amusement Park, a well-liked tourist attraction. It is the area for you if you're seeking enjoyable activities to do with your family, as it offers a variety of attractions for visitors of all ages. The children love riding the carousel. Additionally, it contains a merry-go-round appropriate for individuals of all ages. It offers several exhilarating rides that are not for the timid. The journey to the park is pretty pleasant and framed by lovely scenery. Spend a fun-filled day here with your loved ones. There's a little something for everyone, from bumper cars and go-karts to a giant slide and a play area for the kids. The best part? It's all affordable. You can buy a day pass or get a discount if you purchase multiple tickets. And there's no need to worry about food or drinks—they've covered you. So, Head on over to Valley Amusement Park and have some fun!
17. Holy Trinity Church
The British constructed numerous churches in Murree while in control, many still standing today, including the Holy Trinity Church. If you're looking for a place of worship in Murree, you won't be disappointed. Established in 1857, The Holy Trinity Church is a beautiful, historic building worth visiting. More than 400 individuals can fit in the main prayer area at once. Built-in Anglo-Indian style, it is one of the oldest churches in Pakistan and one of the most picturesque churches. The hall has a wooden floor and stained-glass windows with Indian-style designs. Even the church's furniture features embellishments from Kashmir. The original pipe organ from before the partition still stands in the main hall; however, it is not in use—plaques on the walls bearing the names of influential people who passed away during the colonial era. Located on Mall Road right in the heart of Murree, this 165-year-old holy place opens on Sundays from 2:30 pm to 6 pm while remaining closed on other days of the week, so make sure to stop by and take a look!
18. Sangsiri Forest Park
When looking at parks, Sangsiri Forest Park is one of the greatest. It's a fantastic place to stroll amidst tall trees and a playground for children. Located on the Islamabad-Murree Highway, just 16 kilometers past the Toll Plaza, Sangsiri Park is an ideal spot for campervans looking to spend some time outdoors in Murree. If you're looking for someplace to picnic, this is the place to go. They have grills for cooking and plenty of trees for shade. It's one of Murree's most popular parks, providing a quaint atmosphere to its visitors. People often swim in these little ponds scattered throughout the Sangsiri Forest Park. The entrance fee is only PKR 60.
Frequently Asked Questions
Which place is Most Famous in Murree?
The most famous tourist attraction in Murree is Mall Road. You can find all of Murree's distinctive features here. People frequently like walking down this street, open until 3 in the morning, to take advantage of the pleasant weather and delectable fare—a bustling road with people, lodging options, dining establishments, handicrafts, and smiling faces. It is also one of the best places to visit in Murree, so don't miss out!
Is Murree a beautiful Hill Station?
Murree is the most breathtaking hill station at an altitude of about 7000 feet above sea level. It has a hilly backdrop, spectacular views from the chairlift rides, picturesque upward vistas, tall oak and pine woods, colonial buildings reflecting rich cultural heritage, fresh and cold breezes, a serene atmosphere, and exotic sights. Visitors from all over the nation and overseas swarm this spectacular hill station as soon as the sweltering summers become a little intolerable.
What are the Best things to do in Murree?
Visitors can enjoy various activities in Murree, including shopping at Mall Road, a chairlift at Patriata, thrill rides, swimming, Zipline, hiking, horse riding, boating, trekking, some water sports, and whatnot! You can also buy souvenirs and take memorable pictures at Murree tourist places.
Which is the most famous park in Murree?
The most famous park in Murree is Sozo Adventure Park. It is an adventurous destination located in the scenic tourist paradise of Murree. This 15-acre amusement park with a jungle theme has 27 exhilarating rides and activities that will get your blood pumping from start to finish. Many options are available, from wacky rides to water slides to mini golf courses! Sozo offers up an enjoyable experience every time you visit!
Conclusion
Murree is a classy entertainment package, to put it briefly. The effect of visiting this masterpiece will be a mental and spiritual renewal. If you've read this post, you are now aware of the beautiful places to visit in Murree. These famous Murree places will amaze you. Murree is undoubtedly a fantastic location to explore both summer and winter. The government is also making many efforts to boost tourism in hilly areas. Remember these Murree tourist places when planning a trip to Murree with your family or friends.