Murree
For just two hours north of the capital city of Islamabad, Murree and its surrounding areas offer some of the most breathtaking natural scenery and recreational activities in Pakistan. Murree is one of the best hill stations in Pakistan and the perfect place to head to if you want to escape the scorching summer heat. This charming mountain town located in the foothills of the Himalayas is home to some of the most impressive scenery in the country. Whether you're looking for snow-capped peaks, verdant valleys, or bustling bazaars, Murree has something for everyone.
This post will guide you to everything Murree has to offer. We'll tell you about the town's history, where to find the best hotels and restaurants, and what activities you can enjoy there. So read on and start planning your Pakistani adventure!
Origin of the Name
There are various legends surrounding the name's genesis. Some historians connect it to the Turkish word Marg, which means a Meadow. Turkish had a significant cultural impact in this area, and several terms in the local tongue still have Turkish roots. Another explanation for this town's name links it to the Virgin Mary, Hazrat Mariam. Locals refer to it as Mai Mari da Asthan ("Resting Place of Mother Mary"). In 1875, the British first used the spelling Murree. Before the British Raj in 1846, no documented or convincing evidence supported its name. Before the British took over, Afghans and later Sikhs ruled this area.
History of Murree
In 1847, Major James Abbott made the first mentioned Marhee, as it was then known, as a potential hill station. Sir Henry Lawrence, President of the Punjab Administrative Board, began the town's early development in 1851. Initially, it served as a hospital for British soldiers stationed on the Afghan border. In 1850, the British government established the municipality. In 1853, Sunnybank underwent construction of the permanent town of Murree. In May 1857, the British built the church and the main road, Jinnah Road (initially called Mall Road and still commonly referred to as "The Mall"). The Post Office and general merchants selling European goods, tailors, and hatmakers were the most significant businesses built next to the church. The Mall was initially only accessible to Europeans, but after 1947, non-Europeans had also given access.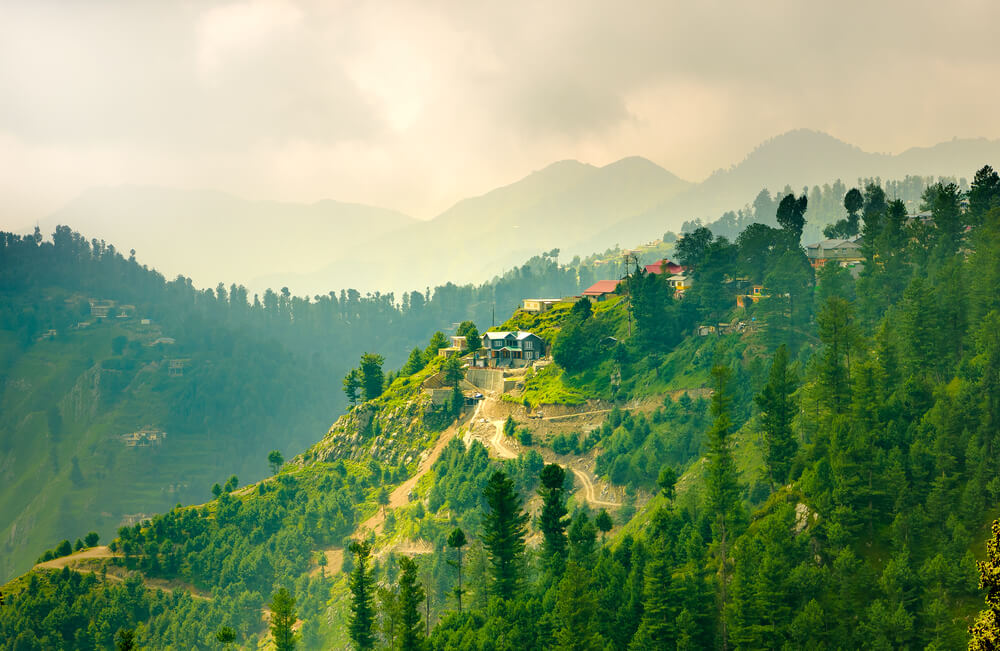 A revolt against the British started in the summer of 1857. The local Hazara and Murree tribes attacked the weakened British Army garrison in Murree, but the British ultimately won the battle and forced the tribes to submit. Murree served as the Punjab local government's summer headquarters from 1873 to 1875. After that year, due to the widespread cases of diarrhea, the capital had to be moved to Simla. Beginning in the early 20th century, the British government built military installations and cantonments near Murree, including Barian, Upper and Lower Topa, Gharial, Kuldana, and Kalabagh (near Nathiagalli). They established many English-medium schools for the children of British families and soldiers during this time. They included Saint Dynes, Lawrence College, Juses, and Merry Convent. After Pakistan gained independence, Murree kept growing in popularity among Pakistanis. People from the Subcontinent had minimal access to Mall Road before independence.
Transport & Communication
For centuries, Murree has served as a gateway to Kashmir, with whom it shares extensive and close linguistic, cultural, and social ties. Consequently, Murree has historically served as the state's entry point. Until 1922, the only modes of transportation between Rawalpindi and Murree and Baramula in Kashmir were Tongas and bull carts. Lorries, also known as solid-tire buses and trucks, first appeared on the road in 1922. The introduction of trucks and buses with hollow tires came later. After independence, the Murree subdivision's road network underwent significant advancements, and today the region has a sizable network connecting nearly every village to main roads.
What is Special about Murree?
Several things make Murree unique. You've probably seen pictures of Murree, with its snow-capped mountains and lush valleys. It's a popular tourist destination known for its cooler temperatures. And if you're ever in the area, Mall Road is a popular marketplace in Murree, known for its souvenir shops. But perhaps the most crucial thing that makes Murree unique is its people. The people of Murree are amicable and welcoming, and they are always happy to show visitors around their beautiful city. If you ever have the chance to visit Murree, you will not be disappointed.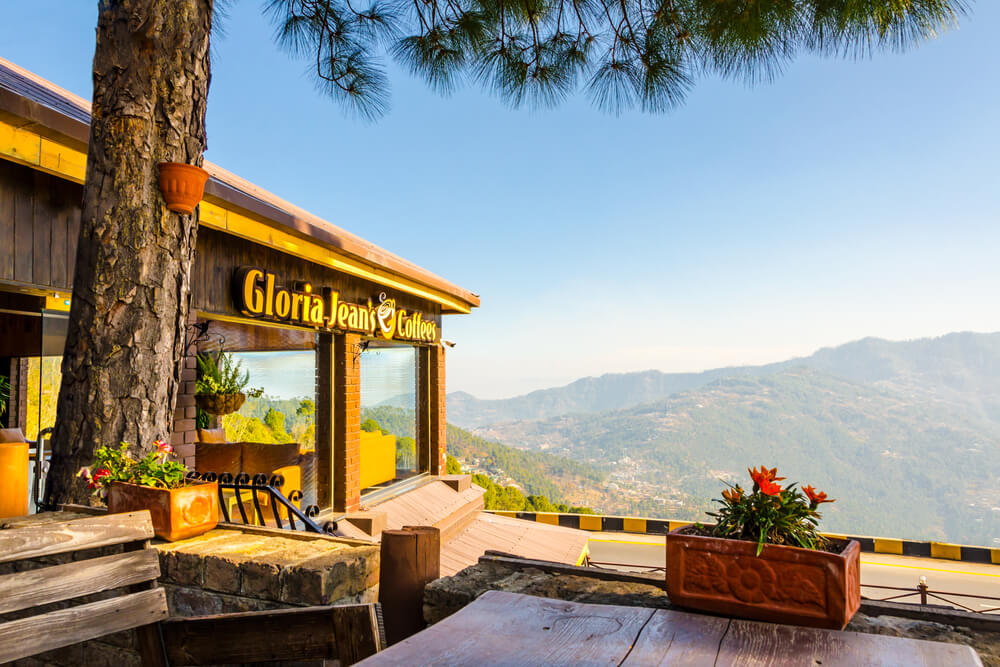 What to Pack for Murree?
So you're planning a trip to Murree? Excellent choice! But before you go, there are a few things you need to keep in mind. First of all, the weather can be pretty unpredictable, so pack accordingly. You'll want to bring a warm coat for the winter and a hat and sunglasses for the summer. And don't forget your camera! Murree is one of the most beautiful places on earth, and you'll want to capture every moment of your visit. That's not all; let us remind you of more things to pack.
Warm Clothes & Hiking Shoes
When packing for your trip to Murree, include warm clothes and a good pair of hiking shoes. The temperature varies depending on the time of year, so it's best to be prepared. The mountain trails are worth exploring, and you'll see some of the most stunning views in the area. Just be careful not to go off the beaten path—getting lost in the wilderness is easy.
Umbrella / Rain Coat
Pack an umbrella or raincoat if you plan on visiting Murree. The weather in Murree can be unpredictable! Rain usually falls during the monsoon season (July to September), but it also rains at other times. In Murree, Pakistan, there are 148.4 days of rain throughout the year, totaling 829mm (32.64″) of precipitation.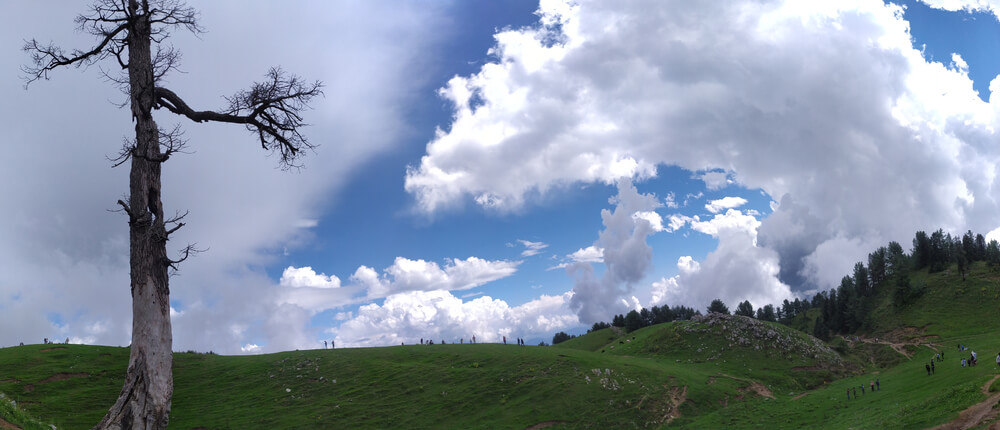 Water Bottle
You'll want to bring a water bottle when visiting Murree. The climate is relatively mild, but staying hydrated is still important. And the best way to do that is by carrying your water with you. There are places where you can buy water bottles in Murree, but the prices are a bit high. So it's best to bring your bottle with you from home. That way, you can save money and help the environment too.
First Aid Kit
Not only is Murree a fantastic place to visit, but it's also an excellent spot for hiking and camping. And while you're out there enjoying the great outdoors, it's always a good idea to have a first aid kit with you. So whether you're a seasoned pro or a total novice, you'll be able to treat minor cuts and scrapes or any emergency that comes your way.
When is the Best time to Visit Murree?
The best time to visit Murree is October because of the pleasant daytime temperatures and the ideal air humidity. It's the perfect time of year to put on your sneakers and explore Murree because the days are sunny, and the average temperature is 63°F. There are no rains at this time of the year, but the weather is pleasant enough for outdoor activities. Although it's busiest in June, Murree is still a popular destination throughout the summer months. May and April are also very busy. So if you're looking to avoid the crowds, October is your best bet.
Famous Attractions at Murree
If you're looking for a vacation spot that offers something for everyone, Murree is the place for you. Some of the most popular places to visit in Murree are Mall Road, Patriata, Nathia Gali, Pindi Point, Bhurban, and many more. Mall Road is a pedestrian-only street with restaurants, cafes, and shops. It's a great place to people-watch and takes in the stunning views of the mountains. Patriata is a popular spot for skiing and snowboarding, while Nathia Gali is known for its lush green valleys and waterfalls. Pindi Point is great for hiking and offers some of the best views in town, and Bhurban is home to several resorts and spas. So let's explore each attraction in detail.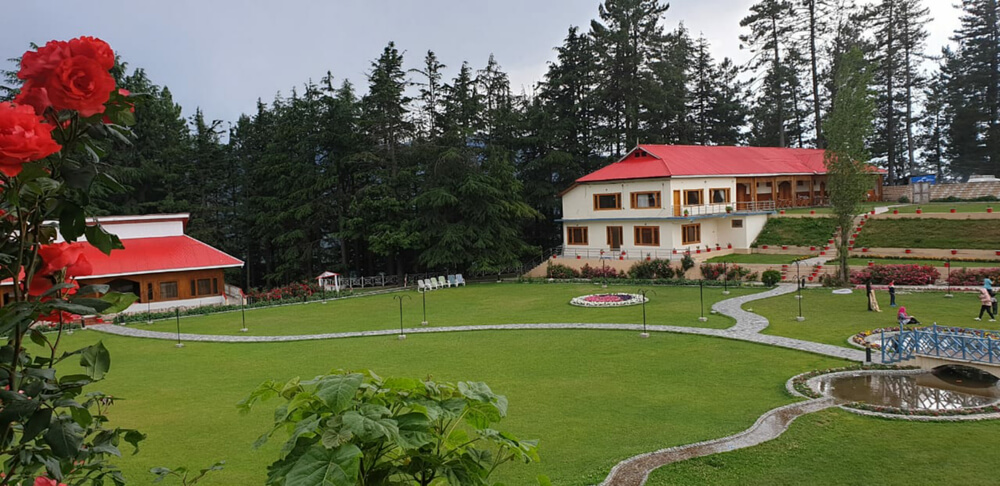 Mall Road
Murree's Mall Road serves as the city's hub. Due to its importance as the city's focal point, this location is constantly crowded with many tourists visiting it. A major commercial street in the town is Murree Mall Road. There are numerous stores, eateries, hotels, and other establishments to assist tourists in purchasing their needs and souvenirs from the location. The Mall is suitable for people watching or just strolling down the street. The main tourist attraction on Mall Road Murree is GPO. This building on Mall Road in Murree is constantly crowded with locals and visitors, and the sunrise and sunset view is stunning because the mountains are so close by.
Along with that, Murree's Mall Road is home to a stunning clock. Many visitors also see the giant clock as a tourist attraction. Additionally, Malika e Kohsar mall road is a stunning location. One thing that draws visitors and businesses to this location is its prime location in Murree.
Patriata
In the Rawalpindi District, there is a hill station called Patriata. It is the highest point in Pakistan's Punjab province. Tourists get attracted to this location in summer due to the pleasant conditions, and the most entertaining aspect of this point is the Patriata Cable Car and Chair Lift. The thrill-seeking journey begins with a chair lift and continues with a cable car once it reaches a mountainous area. It gives the genuine sensation of flying over the hills once you overcome your fear of heights. The breathtaking views of the streets, residences, locals' paths carved into the mountains, and the deep valleys transform one into a carefree spirit. One can find the best foods, including deliciously prepared chicken and mutton dishes, as well as a wide variety of other platters, when they arrive at the chair lift changing points. The most prevalent animal species in this region is the monkey. Additionally, it is simple to locate hotels based on budget and luxury criteria.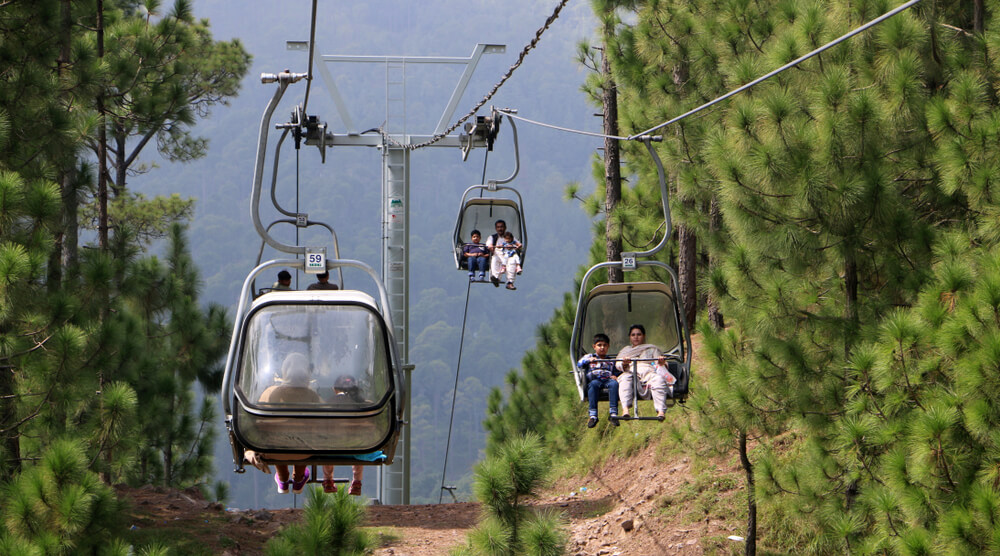 Kashmir Point
Kashmir Point is a famous tourist destination in Murree. It offers an extensive view of the snow-capped mountains of Kashmir. It is most popular in the summer when the snow caps are visible. The best time to visit this place is before noon, as the sun can be blinding. Kashmir Point has a restaurant that serves delicious food and drinks.
Pindi Point
One of the first places to see in Murree is Pindi Point. From Mall Road, it is a 15-minute walk. Pindi Point has stunning mountain views and a verdant canopy of trees. From there, you can see the entire city of Pindi. The 1.5 km chairlift ride down to Pindi Gali Bansara is pleasant, and the view from the chairlift is lovely. Below is the zigzagging road. Along the way, there were tall pine trees. In this location, 1.5 km of chair lifts are installed. It is a 3 km trip both ways. The scenery is breathtaking from the chair lift. A stop is present as we descend the valley. There is much to enjoy. A cafe and a playground are also there. The Patriata Hills are visible, and then a great jungle begins. You can take pleasure in tracking. From 9:00 AM to 6:00 PM, the chair lift is accessible.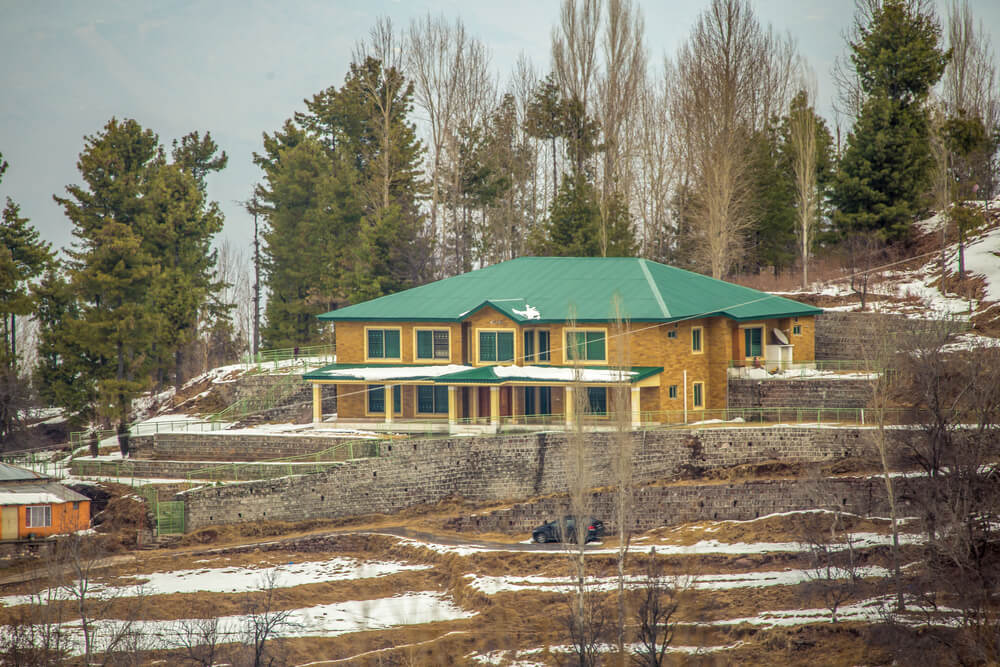 Murree Wildlife Park
The Murree Wildlife Park is a zoo in Bansra Gali. In 1986, the National Development Scheme "Development of Wildlife Park" officially opened this park. This scenic destination is home to many endangered species native to Pakistan. The park is a conservation center for these animals, and it educates visitors about the importance of preserving this natural heritage. The animals in the park include lions, monkeys, deer, camels, and birds. There is also a large variety of birds here, including pheasants, peacocks, and parrots, as well as reptiles such as cobras and monitor lizards. To get an overview of some of these creatures, visit one of the two aviaries within the zoo; you can even feed them with grain pellets if you want to get close! The wildlife park in Murree, Pakistan, also offers canteens and cafes to visitors and tourists.
In which month snow falls in Murree?
Murree, Pakistan, is a popular destination for snow lovers. The city sees heavy snowfall in the winter, from January to February, while January experiences the most snowfall (85mm). If you're looking to catch a glimpse of the snow, the best time to visit would be from the end of January to mid-February. As there are many snowstorms during winter, avoid any adventure exploration or take precautionary measures while traveling on snow-capped roads.
The weather in Murree and Murree Road
The weather in Murree has a significant impact on both the local economy and the way of life. Let's check out the average weather conditions throughout the year.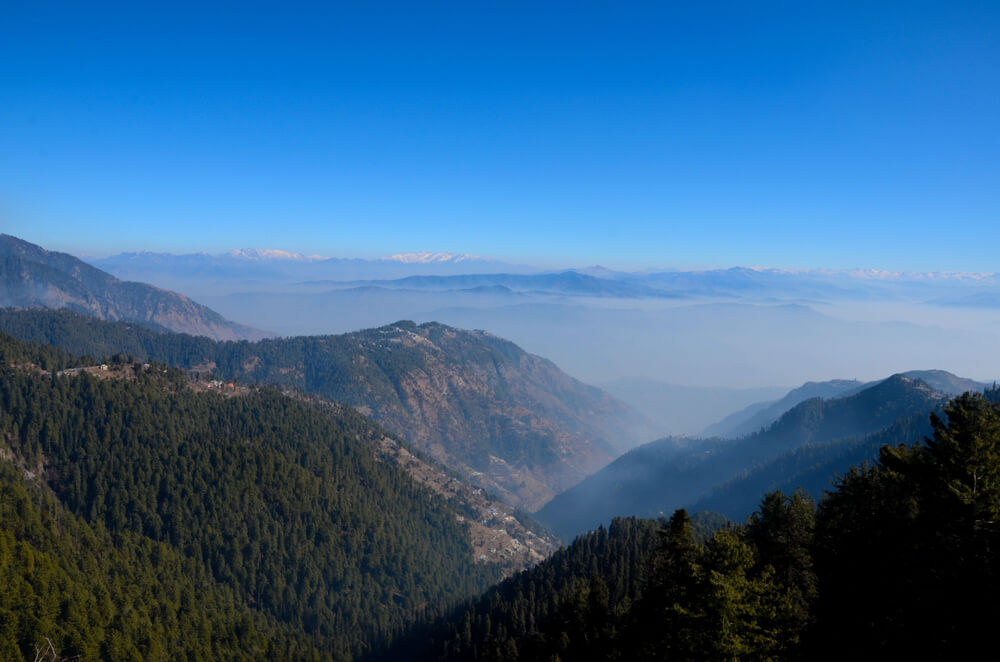 In Murree, Pakistan, January is a chilly winter month, similar to December, with an average temperature that ranges from 2.6°C (36.7°F) to 12.6°C (54.7°F).
With an average temperature ranging between 13.8°C (56.8°F) and 4.3°C (39.7°F) in Murree, February is the last month of the winter.
March, the first month of spring, is pleasant in Murree, with average temperatures that range from a maximum of 18.9°C (66°F) to a minimum of 7.7°C (45.9°F).
With an average temperature ranging from max 24.2°C (75.6°F) to min 11.5°C (52.7°F), April is a moderately hot spring month.
May, the final month of spring, is another warm month with an average temperature that ranges from 29.5°C (85.1°F) to 15.6°C (60.1°F).
The hottest month is June, with average high temperatures of 32.6 °C (90.7 °F) and low temperatures of 19.3 °C (66.7 °F).
The average high temperature in July is a still-warm 31.5°C (88.7°F), almost the same as in June.
August, which marks the end of summer, is another warm month in Murree, with an average temperature that ranges from 29.3°C (84.7°F) to 19.1°C (66.4°F).
The first month of autumn in Murree, September, is still a warm month with average high and low temperatures between 28.3°C (82.9°F) and 16.5°C (61.7°F).
In Murree, Pakistan, October is a similarly warm autumn month to September, with average temperatures ranging from 12.7°C (54.9°F) to 24.5°C (76.1°F).
The final month of autumn in Murree, November, is a pleasant month with average temperatures ranging from 19.5°C (67.1°F) to 8.2°C (46.8°F).
With an average temperature range between 4.5°C (40.1°F) and 15.4°C (59.7°F), December, the first month of the winter, is still a mild month in Murree, Pakistan.
How to Get to Murree?
There are four ways to get to Murree from the nation's capital, Islamabad. The old Islamabad-Murree Road takes 1.30 hours to travel; the four-lane Islamabad-Murree Expressway takes an hour. The Expressway has a bad reputation for accidents, and police frequently stop drivers for speeding. If you're not in a rush, you should look at two less traveled routes. The third longer route, via Nilore and Simli Dam, connects at Lower Topa and leads to Murree from Islamabad. The fourth adventurous way begins at Islamabad's Monal restaurant and eventually leads to the "old Murree Road." This route requires a 4×4 because of the unpaved road in some places.
This fourth route recommends a printed copy of a Google map and a GPS. The Nilore-Simli-Lower Topa route, in particular, offers breathtaking scenery and a refreshing mountain drive.
Awesome Things to Do in Murree
If you're looking for an adventure, Murree, Pakistan, is the place for you! This stunning mountain town in the Himalayas is a haven for outdoor enthusiasts. There's something for everyone here, from trekking and camping to skiing and snowboarding. The city is filled with charming colonial-era buildings, lovely gardens, and delicious restaurants. So whether you're looking to explore the natural beauty of the area or just relax in the company of friends and family, Murree has it all! Here are some of the top activities and attractions to check out:
Murree Safari Train
This mountain town is a haven for hikers and nature lovers, but it also offers plenty of excitement for those who love a good adrenaline rush. One of the best ways to explore Murree is by taking the Murree Safari Train. This unique train journey winds its way through the Himalayan foothills, giving passengers a breathtaking view of the surrounding landscape. Be sure to keep your eyes peeled for wildlife along the way; you might just spot a deer or a monkey in the forest! Tickets for Murree Safari Train costs Rs 300 for adults.
Chair Lift and Cable Car
Ready for an adventure? These two exhilarating rides will take you to the summit of Patriata Hill, providing stunning views of the surrounding area. The entire ride is around 7 km long. Between the hills, New Murree is at ground level. Then a chair lift will take you to a middle hill. You can see the Kashmir Mountains from the middle of Hill, where the chair lift takes you. You can linger here for a while and sip tea or coffee or simply stroll and get to Patriata Hill by cable car, where there is a lot to do. Walk anywhere you want. You can reach the Hill's summit by following a straight road where the landscape is expansive. You can see the Murree Hills on one side and the Kashmir Hills, which are covered in snow, on the other.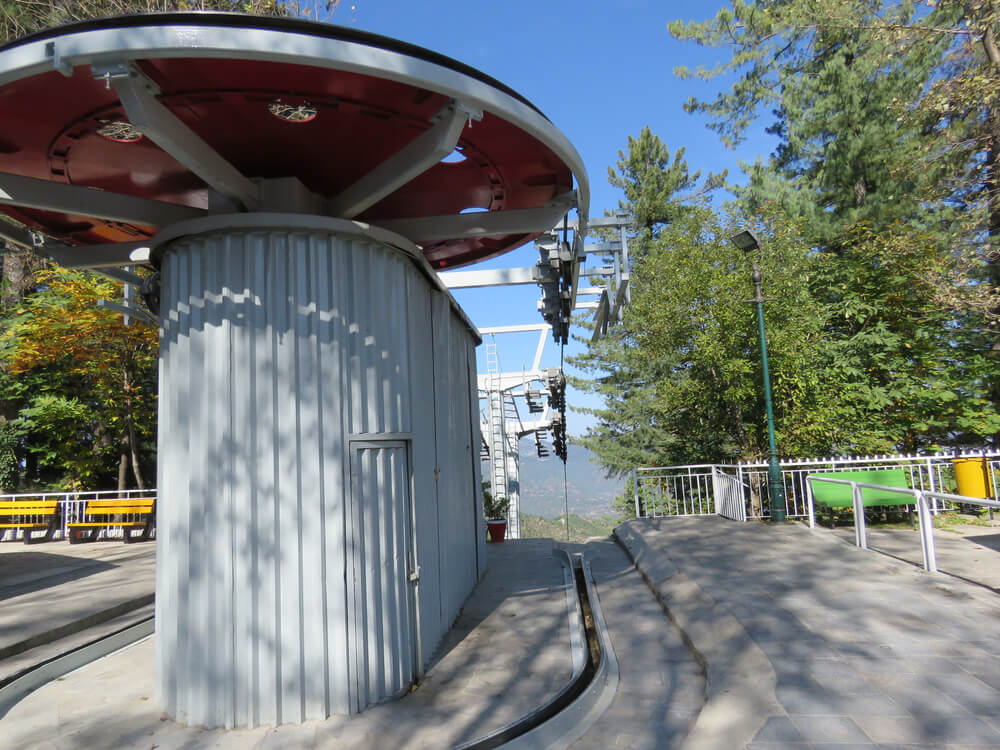 The journey on the chair lift and cable cars is unforgettable. You can see many beautiful scenes of nearby and distant hills. Snow covers every Hill in the winter, while lush green scenery is visible in the summer.
Hiking
Soaring peaks and dense forests make Murree, Pakistan, a paradise for hikers and nature lovers. There are plenty of trails to choose from, from strolls to challenging hikes that will test your stamina. In contrast to Miranjani, the Mukshpuri Track Hike is appropriate for beginners and families. It is even better in the winter. The Mukshpuri track is less than three kilometers long and takes about an hour to climb from the Doonga Gali side. The 4 km long trail from the Nathiagali side takes 1.5 hours to ascend. It takes 0.5 hours from both sides to come down. But no matter your route, you're guaranteed to see some of the most beautiful scenery in the world. So pack your camping gear, lace up your hiking boots, and prepare for an adventure you'll never forget!
Skiing
Are you looking for some winter excitement? Murree is a popular destination for Pakistani travelers and international tourists, with its ski slopes always packed with eager adventurers. The views are breathtaking, and the slopes are well-maintained and perfect for all skill levels. At an elevation of 8,205 feet, Nathiagali Ski Resort is situated in the lower Himalayan mountain range (2501m). The distance between Nathiagali and Murree is about 32 km, and it takes an hour to drive from the airport in Islamabad, the capital of Pakistan, to Murree. So if you're looking for an exciting winter getaway, Murree is the perfect destination!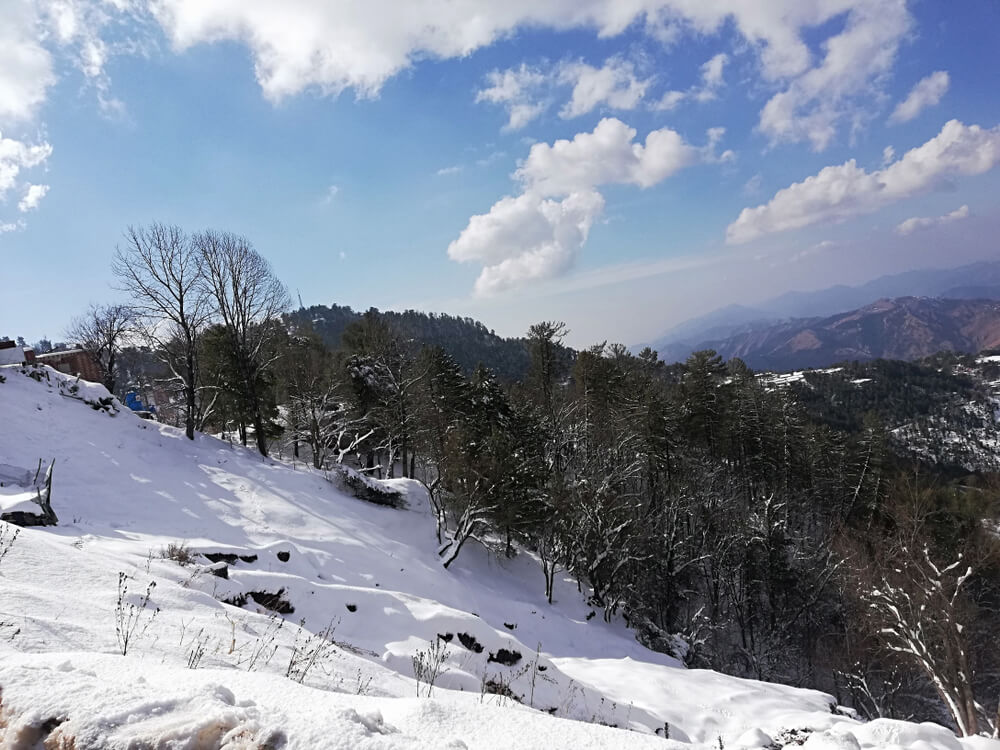 Shopping
One of the most popular activities is shopping in Murree. From traditional Pakistani outfits to many handicrafts, there are plenty of shops to explore. You can find some of the best souvenirs in the region at one of the many markets in town. And if you're looking for a little bit of luxury, there are some high-end boutiques where you can spend your rupees. So go crazy! Murree is the perfect place to buy all the Pakistani handicrafts and souvenirs your heart desires. Don't forget your bargaining skills when you visit this market!
Photography
This stunning mountain town is home to some of the most breathtaking scenery in the world. From soaring peaks and rushing waterfalls to peaceful forests and meandering rivers, there's something for everyone here. And what's a better way to capture all of this natural beauty than with your camera? Whether you're a novice photographer or an experienced pro, Murree is a great place to practice your art. With so many photo options around every corner, you'll never run out of material! So pack your bags and get ready for the adventure of a lifetime.
Food
But Murree isn't just about nature. There's also plenty to do in town, including shopping, dining, and sightseeing. And don't forget the food! Pakistani cuisines are delicious, and you can't leave without trying some local dishes. Along The Mall, there are numerous restaurants. Peshawar Namak Mandi Restaurant, KFC, Red Onion Saffron, Fuschia Restaurant, and Al-Mai-dah are a few famous ones. From local Pakistani cuisine to international favorites, you'll find something to tempt your taste buds in Murree.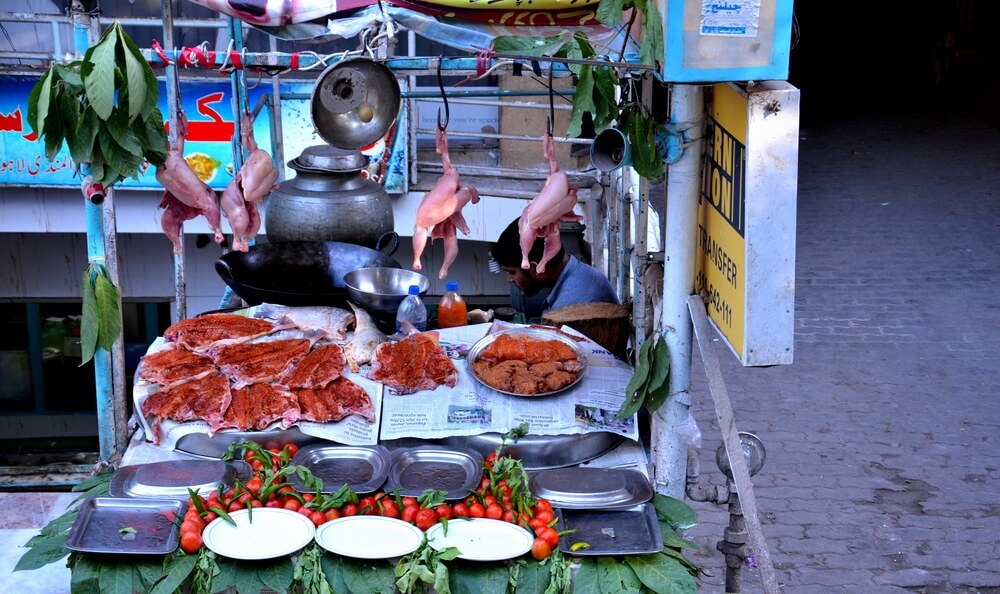 Customs and Traditions of Murree people
Due to the city's popularity as a tourist destination, the local customs have significantly changed. The local population had the opportunity to interact with the visitors and eventually introduce them to their culture. Since Murree is a part of the Hazara division, their traditions are very similar to those of the locals. Two major Dhand clans, Chandia and Ratnia, make up the local tradition. Two Rajput rulers left descendants in both lineages. These rulers descended from Gahi, who ruled a region close to Delhi. These individuals object to eating with other Muslims. They forbid them from even touching their cooking utensils. At their weddings, they still follow Hindu traditions. The bride's father usually hosts the Barat, or procession, which can last up to two or three days. They have also kept several other Hindu social customs. These people rarely marry outside the tribe, and polygamy is common among them.
New Murree Project
At Patriata, fifteen kilometers southeast of Murree, the Punjab government has begun to develop New Murree city. Bhurban and Patriata (New Murree) have grown as tourist hubs. On one of the main roads leading to Azad Kashmir, Bhurban is located 13 kilometers from Murree at an elevation of 6000 feet. It is home to Pakistan's top hotel chain, the five-star Pearl Continental Hotel (PC). Another tourist destination in the Murree area is the nine-hole golf course that has recently sprouted. Because of the potential of this region, this project might succeed. The Murree Galliat region is well-known throughout South Asia for its breathtaking scenery and intriguing vegetation. Mountains covered in pine and oak trees, bubbling with springs, crisscrossed by rivulets, scattered with sprawling lawns, and dotted with orchards brimming with fruit present a vision of paradise on earth.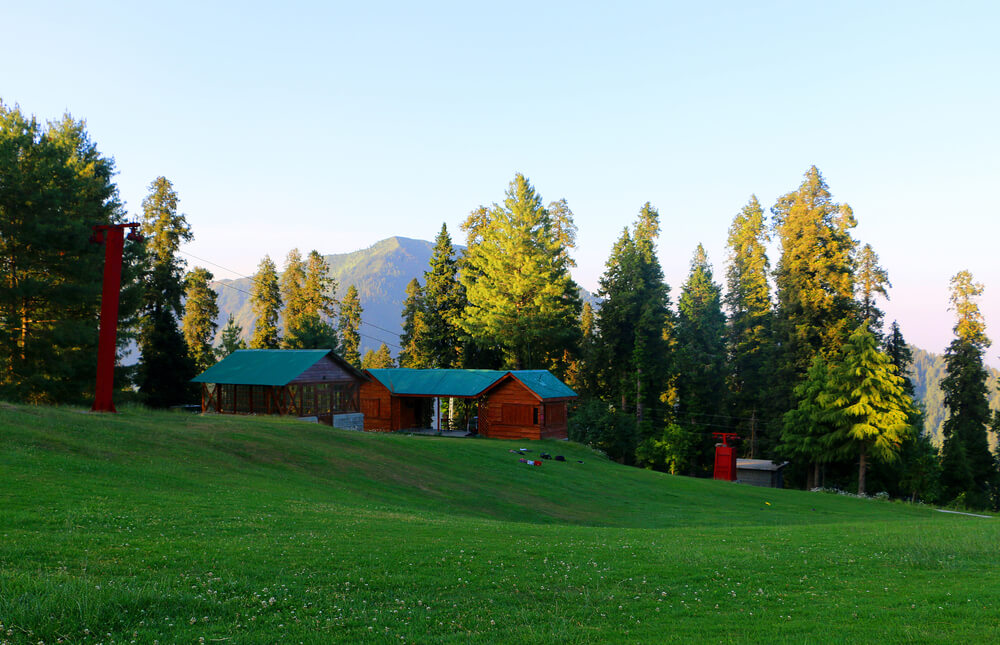 What is the distance to reach Murree from Islamabad?
The distance from Islamabad to Murree is about 60 km, and the travel time is one hour and 30 minutes. Using other modes of transportation, such as a bus, subway, or private cab, you can also calculate the distance between Islamabad and Murree. By including additional destinations, you can try a different return route.
Where to Stay in Murree?
There are many hotels in the area, some of which are pretty luxurious. The most popular hotels are Hotel One Mall Road Murree, Shangrila Resort Hotel Murree, and Lockwood Hotel Murree. The average price for a hotel room is around $19/night, but you can often find deals for less. Most of the hotels in Murree offer a variety of amenities, such as a barbecue, a children's playground, and an on-site restaurant. So whether you're looking for a place to relax and enjoy the views or a place to stay while you explore everything Murree has to offer, you'll be able to find what you need.
Location of Murree
Murree is a hill station and resort town in the Galyat region of Pakistan. It is located on the southern slopes of the Himalayan foothills and is accessible by bus or car. With its soaring peaks and pristine forests, Murree is the perfect place to explore the great outdoors. It is where you can leave the hustle and bustle of city life behind and enjoy some peace. And if you're feeling brave, you can tackle some of the area's legendary hiking trails.
FAQs
Is it safe to travel to Murree?
Absolutely! The town is very peaceful and welcoming, and the people are some of the friendliest in Pakistan. Pack your sense of adventure and be prepared for unforgettable memories! Murree is also known for its incredible views. You can spend hours sitting in one of the town's many parks, taking in the gorgeous scenery. And if you're lucky, you might even catch a glimpse of the local wildlife.
Is Murree worth visiting?
Yes, Murree is worth visiting! Here are some reasons: Murree is an excellent place for outdoor adventurers. There are tons of hiking and camping opportunities in the area. The scenery is breathtaking. Murree is home to some of the most beautiful mountains in Pakistan. Murree is also a great place to relax and enjoy the company of friends and family. There are plenty of restaurants and cafes. Overall, Murree is a delightful place to visit. Murree is the perfect destination if you're looking for a place to escape the hustle and bustle of city life.
What is the new name of Murree?
The new district's proposed name is "Kohsar District." To ensure better administration and avoid any tragedies in the future, the Punjab government announced in January 2022 that it would grant the hill station of Murree district status. Its establishment will bring Punjab's total number of districts up to 37, making it the state's first tourist district. Two tehsils—Murree and Kotli Satyan—will initially make up the new district.
Which district does Murree fall in?
One of the seven Tehsils (i.e., sub-divisions) of the Rawalpindi District in the Pakistani province of Punjab is Murree Tehsil. Murree, Kotli Sattian, and Kahuta can be cut off from the Rawalpindi district to create a new District.
What is the highest point in Murree called?
Kashmir Point in Murree, Pakistan, is the highest point in the city and offers a panoramic view of the mountains in Kashmir. The place is on Mall Road. This location offers the highest vantage point in the area at 7,500 feet above sea level.
It offers stunning views of the surrounding area and is a popular spot for adventurers and hikers. If you're looking for an exciting outdoor adventure, Kashmir Point is worth a visit!
Conclusion
If you're looking for an adrenaline-pumping adventure, look no further than Murree, Pakistan. This mountain town is a heaven for thrill-seekers of all ages and abilities. With its snow-capped mountains and verdant valleys, Murree is one of the most picturesque places in the country. There's no shortage of things to do in Murree, from hiking and skiing to shopping and dining. You can also visit the Kashmir Valley to taste the traditional Pakistani culture. Murree is a great place to relax and recharge, and with its easy accessibility from Islamabad, it's the perfect destination for a quick getaway.