Mall Road Murree
Mall Road comes from the word 'mall,' a promenade or a boulevard. Murree Mall Road is the main road in Murree, Pakistan, and extends 25 kilometers (15 miles) from the Northern Roundabout to Kahuta Bridge. The aesthetic enchantment of this road comes from the massive amount of trees and flowers lining both sides. They make for a lovely distraction from what would otherwise be an ordinary stretch of pavement. It is one of Murree's longest streets, with all sorts of establishments – shops, restaurants, cafes, shopping centers, and hotels. It seems like a spacious shopping mall. All the items are available at this location, and visiting Murree without going to Mall Road during your stay is incomplete. The Mall Road Murree Pakistan is a stunning location for anyone who wants to experience the country's rich cultural heritage.
This post will tell you everything, including history, attractions, and things to do at Mall Road Murree.
History of Mall Road Murree
Located in GPO Chowk, Murree, Punjab, Pakistan, Murree Mall Road is an awe-inspiring tourist destination among nature enthusiasts. Established in 1857 at Murree, a famous tourist destination since its inception, the former name of Mall Road was Jinnah Road. The layout of Murree imitated that of many other European towns, with the St. Margaret's Union Church standing at its center and The Mall Road serving as the major thoroughfare. Lined with commercial establishments and administrative offices, Murree Mall Road is the hub of activity and a center of attraction. The Mall opened to non-Europeans at the beginning of 1947; previously, it was only open to people of European descent. With its tremendous natural beauty and convenient access to modern amenities, Mall Road Murree Pakistan has established itself as one of Murree's most popular tourist destinations.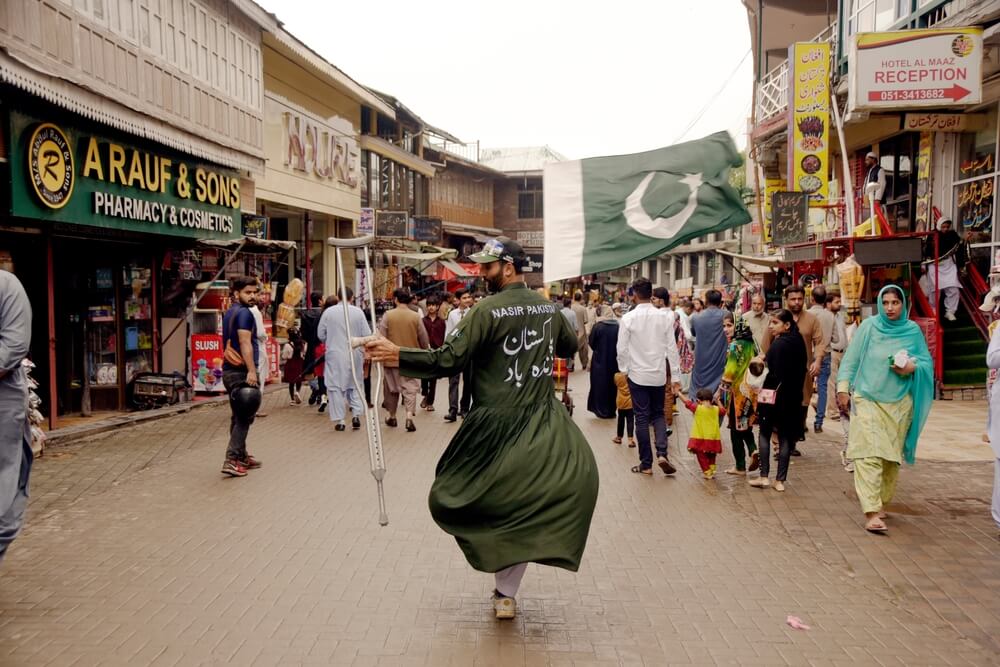 Weather at Mall Road Murree
Mall Road Murree Pakistan's economy and populace depend intensely on its weather conditions. It features four distinguishable weather patterns over a year.
Spring in Mall Road Murree typically begins in March and lasts until mid-May. Temperature ranges from 12-20 degrees Celsius (53-68 degrees Fahrenheit) with a minimum of 4-10 degrees Celsius (39-50 degrees Fahrenheit). This season is known for its heavy rain and intense hail storms. The fruit trees laden with flowers provide an exquisite sight for visitors.
Early June marks the start of summer, which lasts until the middle of August. The lowest temperatures are between 13 and 16 degrees Celsius, while the highest temperatures range between 20 and 25 degrees Celsius.
Autumn's journey starts at the beginning of September and ends just before Christmas, but it never feels like winter. Mild temperatures continue to prevail throughout this period, with clear skies dominating much of the day. When daytime hours are at their brightest, you'll be able to see the mountain ranges near you without obstructions from thick clouds above – making for a truly breathtaking experience.
Winter begins in December, bringing heavy snowfall. In winter, the average temperature is between 0°C (32°F) and -4°C (25°F).
When is the best time to Visit Mall Road Murree?
Murree Mall Road's pleasant climate is one of its best features which stays at a comfortable level no matter what season it is. The best time to visit Mall Road Murree is during the summer season, from June until August. However, visiting during the winter season will be best if you want to experience the joy of snowfall. The street is always bustling with people. Walking through Mall Road at night time is an utterly enchanting experience. Visit Mall Road in October and November if you want to avoid the crowds.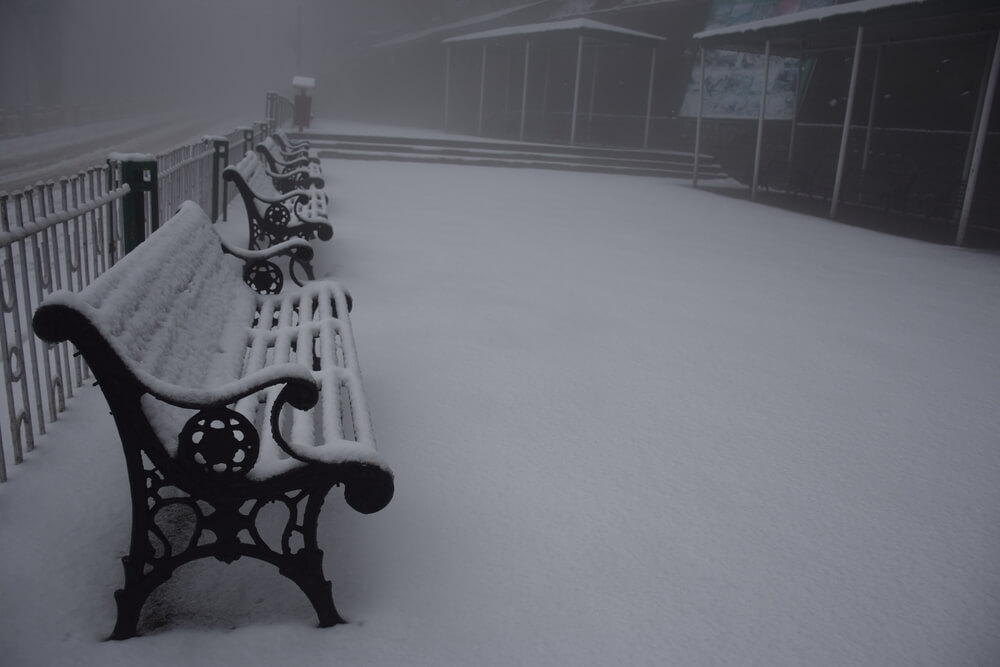 Recommended Gears
Recommended gears for traveling to Murree Mall Road often change depending on the month of the year. A pleasant sunny day at Murree is perfect for wearing lightweight clothing made of lawn, cotton, or linen. However, if it becomes cold after rain, the recommended gears are heavier clothing such as Warm woolen Clothes, closed footwear, warm gloves, and occasionally wool hats. Don't forget your umbrella or raincoat because it may start raining any time of the year.
Attractions at Mall Road
The busiest retail Area in Murree, Pakistan, is Mall Road, where you can find anything. This popular marketplace features many attractions for its visitors in the form of Cafeterias, Hotels & Resorts, Play Areas for Children, and an assortment of banks. Restaurants predominate in the second half of the street, with souvenir shops occupying the first half. On Mall Road, visitors can take part in a variety of activities. There are also dry fruit markets that provide all sorts of food items. So, Let's talk about various attractions of Mall Road Murree Pakistan in detail.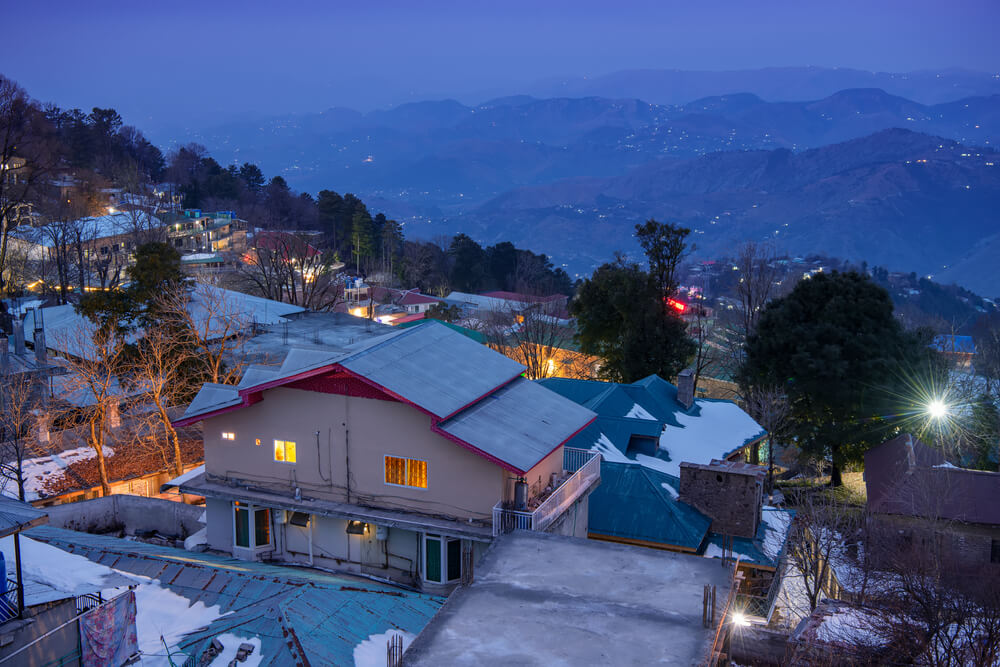 Shops of All Local & International Brands
The best local and international brands are on this thriving street, with many options. A wide variety of local and imported clothes are present at various clothing stores, along with high-quality leather jackets, scarves, hats, and sweaters. Visit the Biba, Bata, Stylo, Khaadi, Liberty, Tenzing, and Ritz outlets to enjoy the up-to-date fashion of Men and Women. People love to travel to Murree Mall Road to purchase their preferred goods at very affordable prices with top-notch quality while also having a quality time in the beautiful city. Mall Road Murree is the perfect place if you're looking for a little bit of everything. It is a dream come true for shopaholics.
Gift & Jewellery Shops
Mall Road has covered you if you're looking for unique gifts for your beloved ones to take home with you. There are many Gift and jewelry shops where you can buy beautiful items like necklaces, bracelets, wrist watches, keychains, stationery, home goods, perfumes, mobile phone accessories, and whatnot. These presents will remind you of your trip to Murree.
Handicrafts and Souvenir Shops
Walking along Mall Road, you'll find several handicrafts and souvenir shops. These are the ideal locations to find unique presents for friends and family back home. The shops here are well-stocked with various items, including local handicrafts, Kashmiri shawls and carpets, Pakistani dresses, and various souvenirs. You should check out these shops if you're looking for something unique to bring home.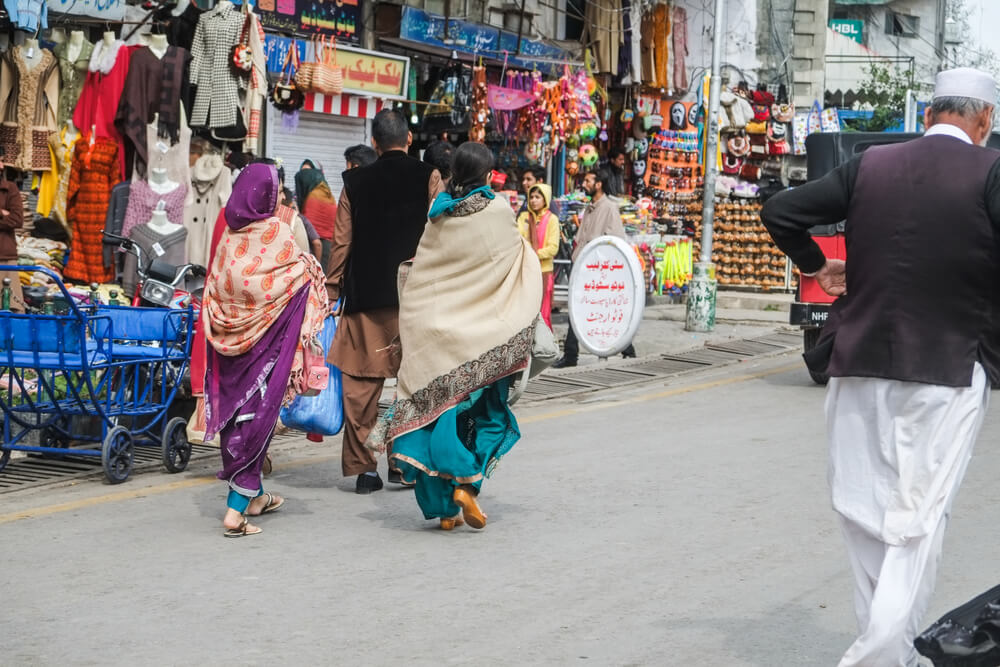 Dry Fruits Market & Famous Multani Sohn Halwa
Located on Mall Road in Murree, the famous dry fruit market is a must-visit for anyone who loves dried fruit and has a sweet tooth. Walking down the street, you cannot help but get attracted to the delicious smell of Multani Sohn Halwa, a treat for the taste buds. A variety of dry fruits, from almonds and walnuts to pistachios, figs, and delicious dates, are crowded onto the shelves of the spacious and well-lit store. The Multani Sohn halwa is a favorite among many who come to the shop for sweets and other treats. The ingredients used in Sohn Halva are semolina, sugar, butter, and nuts – this traditional dessert will surely sate any craving you may have for something sweet!
St. Margaret's Union Church
The majestic St. Margaret's Union Church is near Mall Road Murree. Established during British rule in 1859, this sacred church is still in use. The Christians living in Murree use this church to worship. Every Sunday at 2:30 pm, the church hosts an obligation in the Urdu language and a Sunday school. Haroon Khokhar is the name of the overseeing pastor at the moment.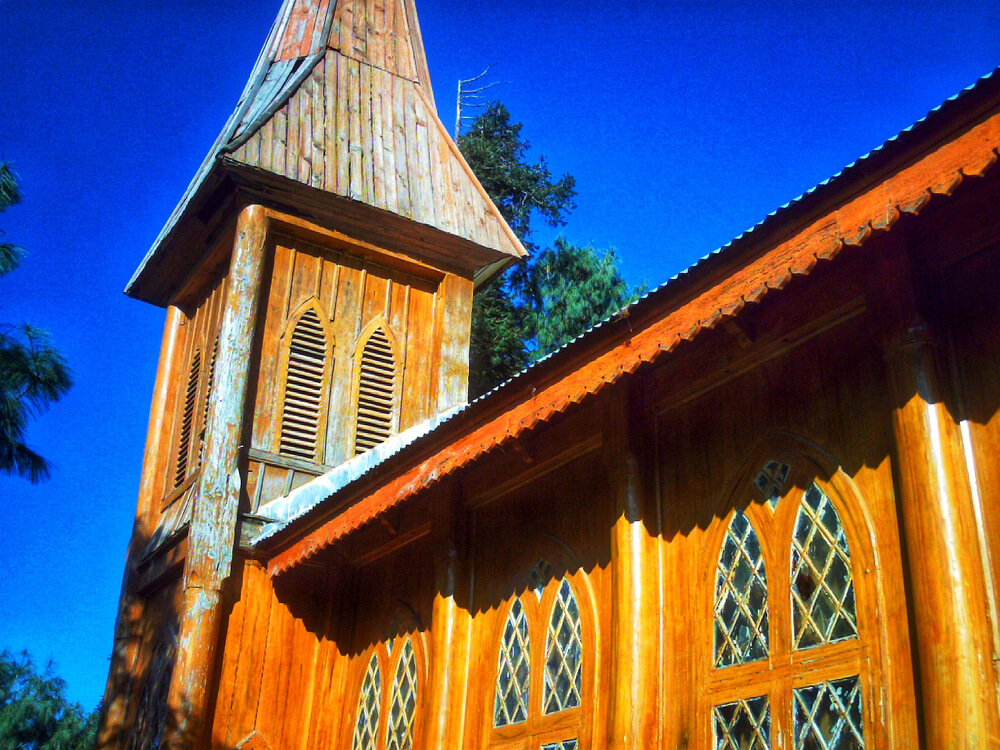 Iqbal Municipal Library
The Iqbal Municipal Library is a sight to behold. Surprisingly, most people aren't aware that there is a historical library on Murree's Mall Road. Located at Allah Hu Square across from the sizable Holy Trinity Church, it is housed in a Historic British-era structure. Currently, it shares space with Chaman Ice Cream and Bundu Khan. A fire partially destroyed this building a few years ago. It lost many books, but Murree Literary Circle played a significant part in maintaining its stock; it is well-known for its Poetry Sittings and has a daily reading section for membership plans. Its beautiful building is worth a visit for its architecture alone. But the library is much more than just a pretty face. It has a collection of rare books and is the perfect place to study or research. The staff is welcoming and accommodating, always willing to assist you in finding the books you're looking for. If you're a bookworm, then you'll love Iqbal Municipal Library.
Attractive View of Mall Road at Night
Mall Road is the perfect spot if you're looking for a place to take in the beauty of nature. The captivating sight at night of this bustling locale will leave you speechless. You can see never-ending beauty everywhere you look from this hilltop location. It is charming at night when all the city lights are shining. You can see the twinkling lights of the city below and the stars shining in the sky. It's a great place to enjoy and take in the breathtaking beauty of mother nature. Tourists and locals rush to Mall road for exciting nightlife. A visit to Mall Road will make your day.
Food Street
You must be wondering, what's so special about The Mall Road? Well, it's not just the stunning view that attracts people here, but also the food streets that serve delicious traditional and Pakistani food. The food streets are the best place to go if you want to eat some real Pakistani food. The most crowded Area of Mall Road is food street. You'll observe a long line of individuals awaiting their ordered food. You can enjoy a variety of Pakistani food items, including Biryani, Chicken Karahi, Fried Fish, Halwa Poori, and much more.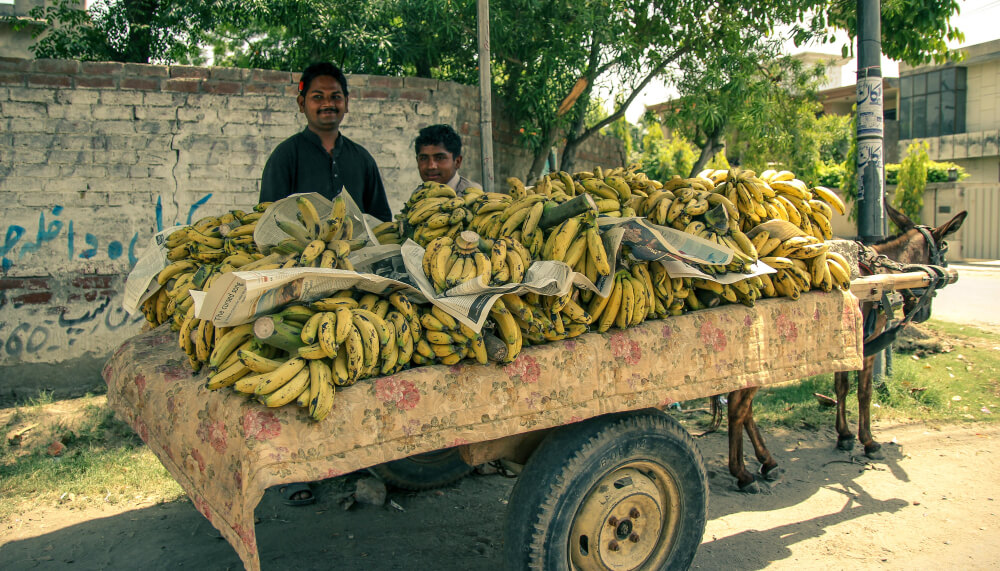 Children's Play Area & 3D Games
Children are always on the go. So, in addition to other attractions, there is a spacious Children's play area with slides and swings to keep them entertained. Children can also enjoy 3D games. As a result, a trip to Mall Road Murree never gets boring.
Things to Do at Mall Road
There are plenty of things you can enjoy doing at Mall Road Murree. While visiting this well-known tourist destination, there is something for everyone to do, including:
Shopping
The Mall Road in Murree is one of Pakistan's busiest and most visited places. Here, you can find all kinds of stores and shops, from local brands to international chains. There are gift and jewelry shops, handicrafts stores, souvenirs, and even a dry fruits market. And if that's not enough shopping for you, there's also the famous Multani Sohn Halwa shop, always crowded with locals and tourists alike. Many options are available, so you are sure to find something that appeals to you. Mall Road in Murree is ideal if you want to indulge in retail therapy.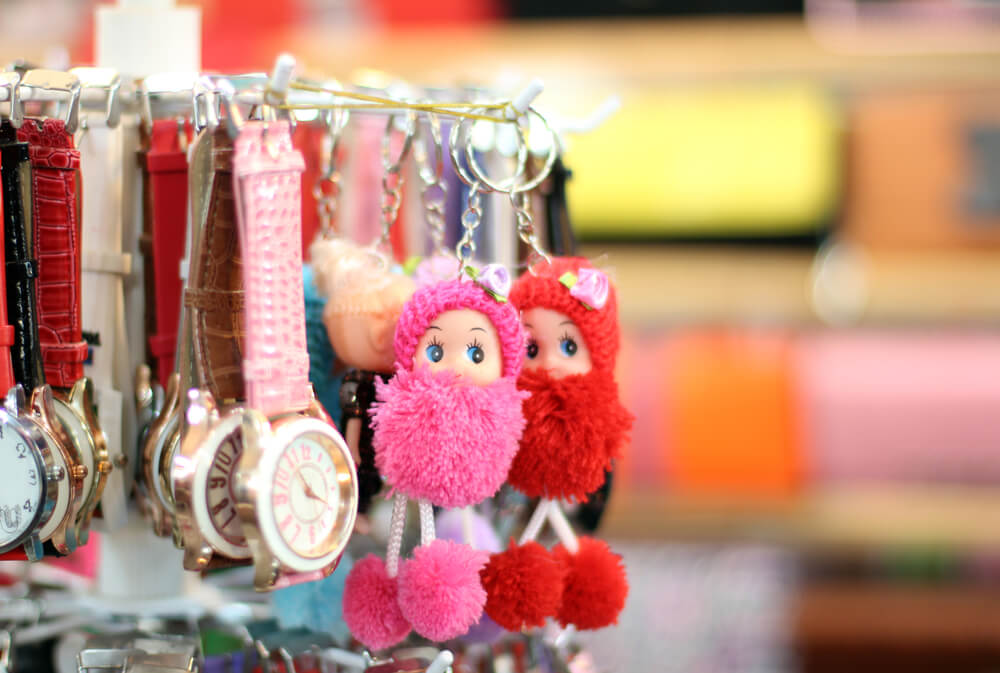 Photography
The Mall Road in Murree is the perfect photogenic location. Located on the top of a hill, the sunrise and sunset view from Mall Road is stunning and a feast for the eyes. A tour of Mall Road will allow you to witness the breathtaking splendor of Murree's lush mountains and lovely valleys. It is a perfect destination for Photophiles.
Sight-Seeing
Apart from shopping and photography, you can enjoy sightseeing as well. Many tourists travel to Mall Road Murree specifically to see the fantastic sights and the breathtaking landscapes of the skyrocketing mountains. This bustling road is full of life and culture and fun-filled activities.
How to reach Mall Road from Islamabad?
If you are traveling by road, you can reach Mall Road from Islamabad by taking the route of the Islamabad Murree Expressway. You can also travel by air. Driving to Mall Road Murree will take an hour and a half.
Facilities at Mall Road
This spacious marketplace is a popular tourist destination, thanks to its beautiful surroundings and excellent recreational facilities. The Murree Mall Road offers its tourists a variety of facilities in addition to numerous entertainment options. Mall Road Murree has a lot to offer in terms of its infrastructure. So Let's have a look at the facilities provided at Mall road Murree:
Banks
There are several bank facilities to choose from in Murree. There's a whole range of banks so you can do all your shopping and quick transactions in one go. The list of banks situated at Mall Road are:
Muslim Commercial Bank
Habib Bank Limited
Bank Alfalah
The Bank Of Punjab
Allied Bank ATM
Askari Bank
National Bank of Pakistan
High Security
Tourists' safety and peace of mind are vital to the authorities who oversee Mall Road Murree. There are surveillance cameras in every nook and cranny of the town, as well as a police station nearby to ensure safety.
24/7 Rescue Service
In case of unpleasant events, there is a 24/7 Rescue Service available for visitors. And if that's not enough, a 24/7 rescue service is available in case of a medical emergency. Call the helpline at 15, and someone will assist you. In case of an emergency, you can call the helpline number of the Murree tourism police at 1757. It will get you out of any situation and back on a safe and enjoyable journey. Whether your vehicle breaks down, you find yourself lost, or any other emergency requires assistance, the Murree tourism police team is ready to rescue you.
Parking
Murree Mall Road provides ample parking facilities for its visitors. Numerous designated spaces are available, but these can fill up quickly if there is a lot of traffic at the Mall. Private parking slots are also available.
Famous Hotels & Restaurants at Mall Road
Mall Road has many restaurants and hotels to serve visitors looking for comfort while visiting. Many local restaurants in this Area serve delicious Pakistani cuisine to satisfy your cravings. The hotels on Mall Road vary from economical to luxurious and offer a lot of attractions. Located within the city center, these hotels provide many amenities for visitors. The list of famous restaurants and hotels located on Mall Road are:
Red Onion Murree
Umania Restaurant
Bundu Khan Restaurant
Hotel One Mall Road Murree
Grand Taj Hotel Murree
Qureshi Hotel & Restaurant Murree
How much is the Distance to Reach Mall Road from Islamabad?
The distance to Mall Road from Islamabad is approximately 66 kilometers; if you travel by road, it will take about 1:30 minutes to reach mall road. You can also take a bus from Rawalpindi or Islamabad, but it takes two hours to get to mall road.
How much is an average hotel room per night in Murree?
The average price of a hotel room per night in Murree is anywhere from PKR 2000 to PKR 10000, depending on the accommodation type. It depends on the season, time of year, and other factors like location. Many people also prefer to rent their homes or apartments when not using them, which can be less expensive than booking a hotel. One of the affordable hotels in Murree is the Grand Taj hotel, which charges up to Rs. 5,000 per night. They provide all your needs and wants for a comfortable stay – from clean and well-kept rooms with TVs and mini-fridges to an abundance of free WiFi available in the lobby.
Location of Mall Road Murree Pakistan
One of Murree's well-known landmarks is Mall Road. In the Galyat region of Pakistan's Pir Panjal Range, within the Muree District of Punjab Province, Murree Mall road is a straightforward route that begins with the GPO (general post office) building and rises 7517 feet above sea level.
Frequently Asked Questions
What is famous on Mall Road Murree?
Mall Road Murree Pakistan is famous for its shopping opportunities, housing numerous stores and restaurants. Mall Road is a well-liked vacation spot for people who want to take in the picturesque landscape, rolling hills, and mountain views. People come from distant places to shop and enjoy the beautiful scenery of Mall Road Murree at night.
Is Mall Road worth a visit for Families?
Mall Road is worth a visit for families. The road is lined with restaurants, cafes, and ice-cream parlors where you can sit down and enjoy the view of the surrounding mountains. Along the way are shops selling everything from fake snow globes to Kashmiri shawls. There are also children's amusement parks, handicrafts stores, flower markets, and toy stores which will keep kids entertained for hours. Mall Road not only has all this, but it offers breathtaking views making it one of the best places to spend time catching up with friends.
Is Mall Road Safe Place for Visitors?
Mall Road is a tourist destination with many facilities, including banks, high security, 24/7 rescue service, and parking facilities. However, take precautions if you're planning to visit the Area because there have been reports of robberies and muggings. Avoid going to faraway places after dark, and ensure you have a safe return route to your hotel.
Conclusion
Mall road is the main attraction in Murree and the busiest commercial Area. If you're ever in Murree, visit Mall Road – you'll find everything you need here, from souvenirs to handicrafts to jewelry and dry fruits. The view from Mall Road is simply beautiful, and you will get some great shots of the cityscape. The best part of Mall Road Murree's visit is that you can take in the lovely surroundings while you shop!