Places to Visit in Naran Kaghan Valley
Cleft by the River Kunhar, the cobbled streets of pleasant Naran and Kaghan, picturesque bridges, corn carts, and unexplainable beauty make this place a perfect destination for nature and culture enthusiasts. Whether you are a budget traveler and backpacker, a couple seeking a romantic getaway, or a connoisseur, the valley is your dream destination. It has gained a lot of footholds and considerable popularity worldwide.
Feeling the need to escape the worries, fetch your backpack and be ready to explore the hidden gem of Naran and Kagan Valley this year.
Overview About Naran Kaghan Valley
Naran and Kaghan Valley are situated in the Mansehra district, Pakistan, at an elevation of 2409 meters. Due to its favorable weather throughout the summer, this majestic valley is a popular destination among tourists. The snow-blanketed mountain peaks, mesmerizing green fields, crystal-clear lakes, and pristine waterfalls, Naran and Kaghan Valley, offer spellbinding sceneries.
Naran Kaghan as a Gateway
Naran and Kaghan Valley are considered a doorway to northern Pakistan. Until now, the valley has been the most-visited place sojourned by tourists locally and globally.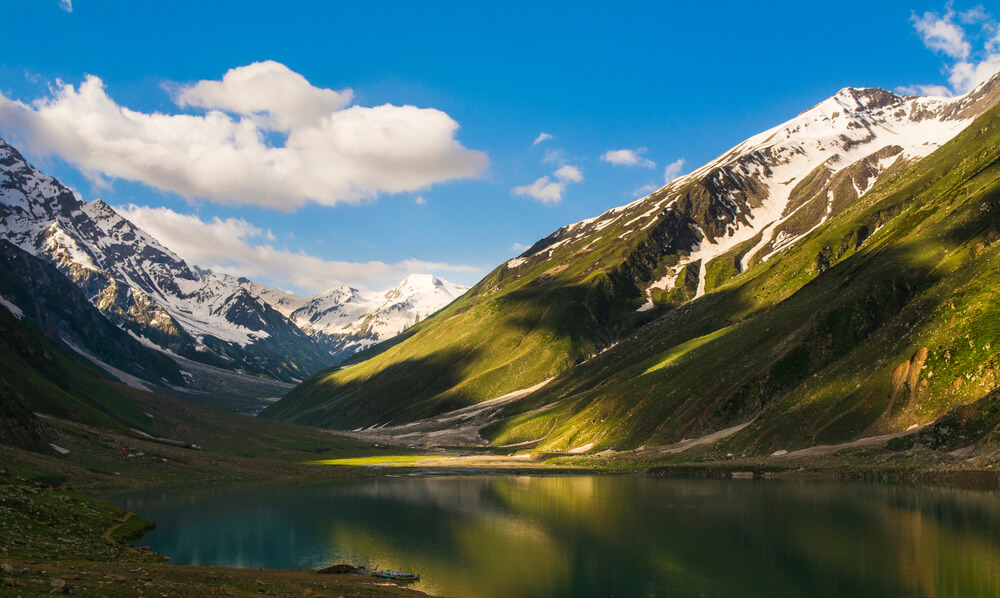 Shogran, Siri Paye, Lake Saif-ul-Malook, Babusar Top, and Lulusar Lake are the primary nearest tourist attractions. So while visiting the Naran Kagan, you can get the most out of these natural landmarks. In the town/valley premises, you can easily find hotels offering good amenities (there are numerous options from luxury to affordable) for relaxed night's stays. Vibrant nightlife and activities like hiking, horseback riding, and jeep rides for Siri Paye and Saif-ul-Malook welcome every thrill fanatic in Naran Kaghan.
Weather at Naran Kaghan Valley
In summer, there is quite delightful weather. The region experiences significant annual rainfall, which keeps the Kunhar river gushing. However, the roads leading to Naran and Babusar Top are blocked by snowfall throughout the winter.
Rain is prevalent in Summer, so pack an umbrella, raincoat, and resistant shoes. Bring all essentials that you feel are helpful in the travel.
The average annual temperature is 10.1 °C, with roughly 803 mm of rain per year. Generally, the route to Naran remains clear in May, yet the snow-free season lasts from July to October.
Pro Tip: Due to the unpredictability of the weather in Naran and Kaghan valley, ensure to bring warm clothes with you.
Altitude
In Naran, which is 2,400 meters above sea level (some places on this list are even higher), altitude sickness and nausea are common problems for visitors. Headaches, lightheadedness, and shortness of breath are the symptoms. The easiest way to get rid of altitude sickness is to ascend gradually. If you go to the locations with the highest altitudes, drink enough water along the journey. However, consider eating raw onions or taking painkillers if you feel sick.
History of Naran Kaghan Valley
With origins in the British Colonial era, the Naran-Kaghan Valley in KPK is well known for its rich history and heritage. Many castes have occupied the area from the Stone Age to the present, including the Swati, Awan, Kashmiri, Durai, Mughal, and Quraish.
Historical structures and monuments abound throughout the area. There are Buddhist stupas and temples, Islamic-era structures, Hindu and Sikh temples, Buddhist monasteries, and Colonial-era structures.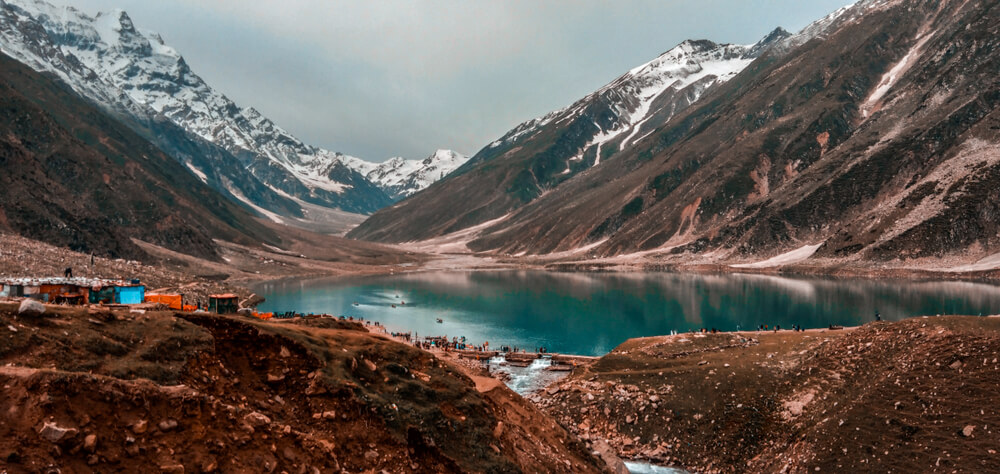 Additionally, several folk stories, archaeological tombs, and various mythical structures are notable for their historical significance.
You can explore these ancient cemeteries and establishments while strolling around the Naran and Kaghan Valley in KPK.
A Glance at The Heritage
Naran and Kaghan valley have a generous and welcoming populace. Let us give you a glance at the culture of this beautiful valley.
People of Naran Kaghan
Gujar nomads are considered to be natives of Naran and Kaghan Valley. Yet, there are people from other castes also inhabited. It won't be wrong to say that the locals of this region are simple and accommodating.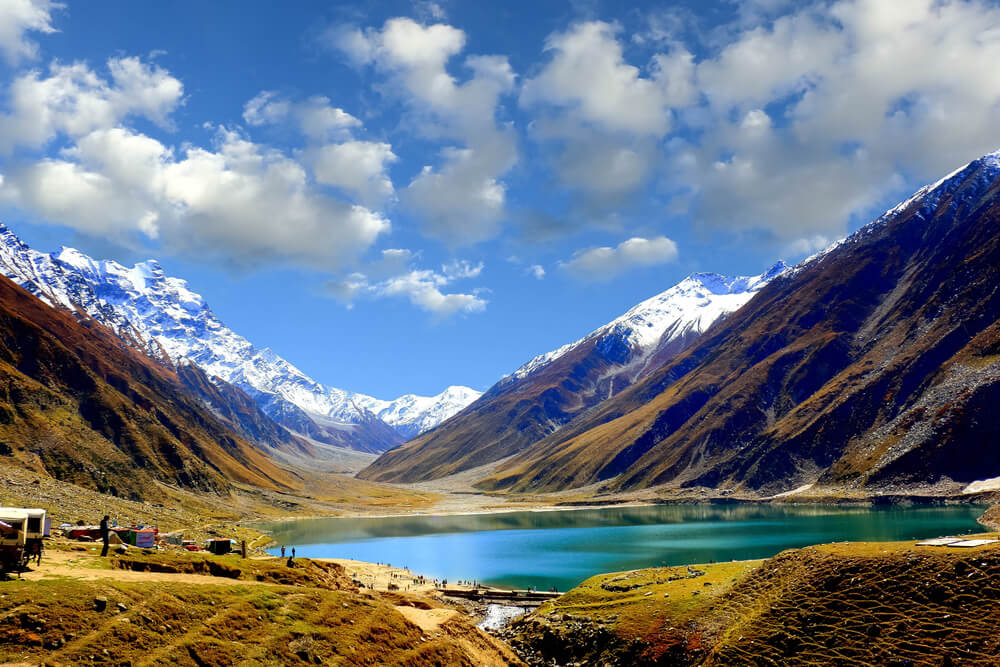 Dress
The traditional dress of people living here is Shalwar Kameez. The older adults are seen wearing turbans.
Language of Naran Kaghan
Hindko and Gojri are the commonly spoken languages by townies, but they also understand Urdu (the national language of Pakistan).
Occupation
Most of the population in the Naran-Kaghan Valley works as shop owners, managers of restaurants or hotels, tour guides, jeep drivers, a shepherd, etc. Crop farming is another way to earn a living here.
The local women are housewives. Besides, most people have set up home-based cottage businesses to produce handicrafts. They sell their creations in the main bazaar of KPK's Naran-Kaghan Valley.
Education
The region's literacy rate is relatively low. Only a few parents can facilitate their children with education. Schools are found in a few areas of Naran Kaghan Valley.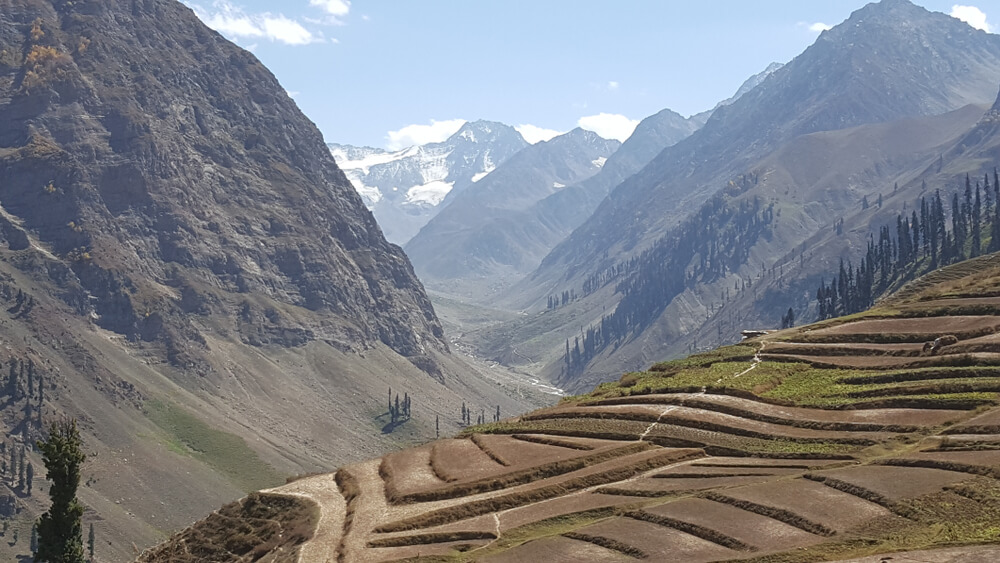 With that said, it is devoid of any colleges or universities. The reason is that most adults have to work in the stores owned by their fathers, uncles, etc.
Lifestyle of Naran Kaghan
The nomadic lifestyle of the people of Naran and Kaghan Valley is very challenging. They live a difficult life and work hard. Above all else, they can endure adverse weather conditions.
When Should You Travel to Naran and Kaghan Valley?
The most suitable time to visit Naran and Kaghan valley is from May to October, as severe snowfall typically results in road closures during other months. It's crucial to confirm whether the local roads are open before planning your trip.
We suggest you visit in the late spring to see snow and new landscapes or in the summer to escape the overbearing heat spread across the other parts of the country. However, keep in mind that landslides will likely occur during the wettest months of July and August. So far, the final verdict is the best travel months are May and June.
Pro Tip: Keep in mind to get updated with the regional holidays, If you want to avoid a heap of crowds.
How Long Should You Stay in Naran Kaghan Valley?
It is ultimately your decision, but three days are sufficient to explore the main sights in and around Naran. At the same time, you can extend your vacations for a more laid-back stay. The more time you invest discovering, the more the region's natural wonders you'll see.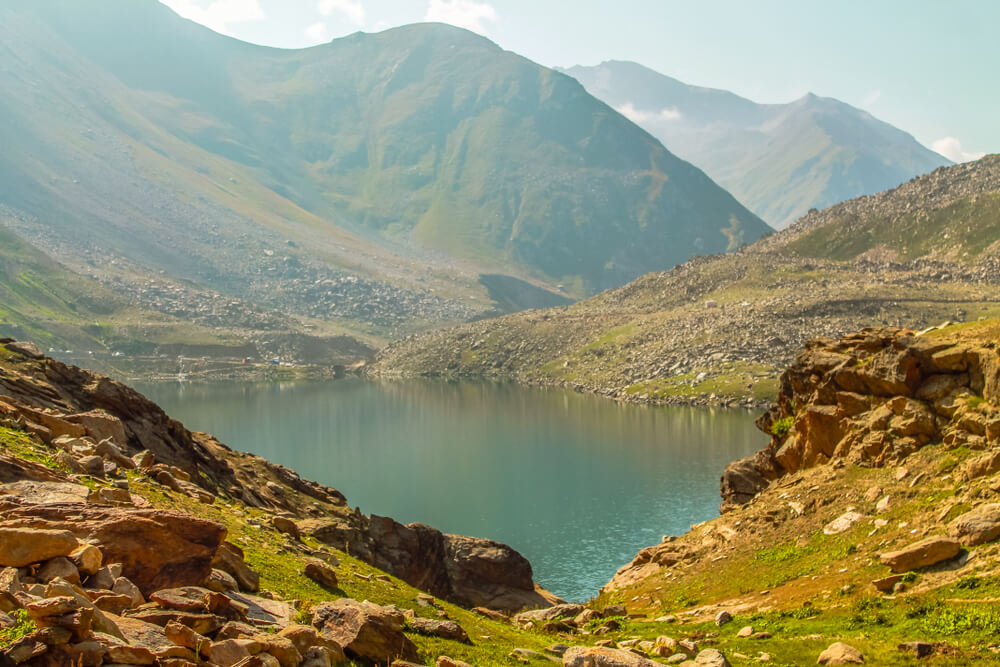 You can continue your trip after seeing Naran to other stunning locations in Pakistan's northern regions, such as Gilgit-Baltistan towards the north or the Swat Valley to the east.
How to Get to Naran Kaghan Valley?
Hiring a private driver from another city is the best option for independent tourists to go to Naran. You may find many of them close to bus stops and other popular destinations in Islamabad. Also, negotiate the price, especially if you're a foreigner, because they tend to overcharge often.
Going on a scheduled group tour to Naran will be another fantastic idea if you're not the kind of person who can barter for hours. You can avail of them by contacting the local travel agents.
Things to Do in Naran Kaghan Valley
Since Naran Kaghan valley offers so much to visitors, from sightseeing to adventurous activities, let's consider how to make your trip to the northern areas worth every splurge.
Hiking and Trekking in Naran Kaghan
Hiking between the glorious mountains and lush green terraces is one of the relaxing activities here. Do not miss enjoying it if you are a hiking person. Walking amid the peaks is an excellent way to explore mother nature.
The Naran-Kaghan valley is ideal for couples, friends, getaways, and families. Visit the fabled Sail ul Maluk lake by hiking or taking a spooky boat ride there; it has been the subject of much mythology and Sufi poetry. Bring on all the adrenaline-seeking thrills you require while viewing undeveloped lakes tucked away among mountains as priceless jewels. In the Valley, there are many hiking trails. Excellent hill stations for short excursions and side treks or wildlife study walks; there are Naran, Shogran, and Sharan.
Fishing at Naran Kaghan
Another popular activity of visitors in the Kaghan Valley is fishing. Brown and rainbow trout are found in the clean waters of lakes and the Kunar River. But it would help if you got hands-on with the official fishing license from the Fisheries Department at Naran or Shinu. Visitors can rent angling gear from Naran Bazaar or bring their gear.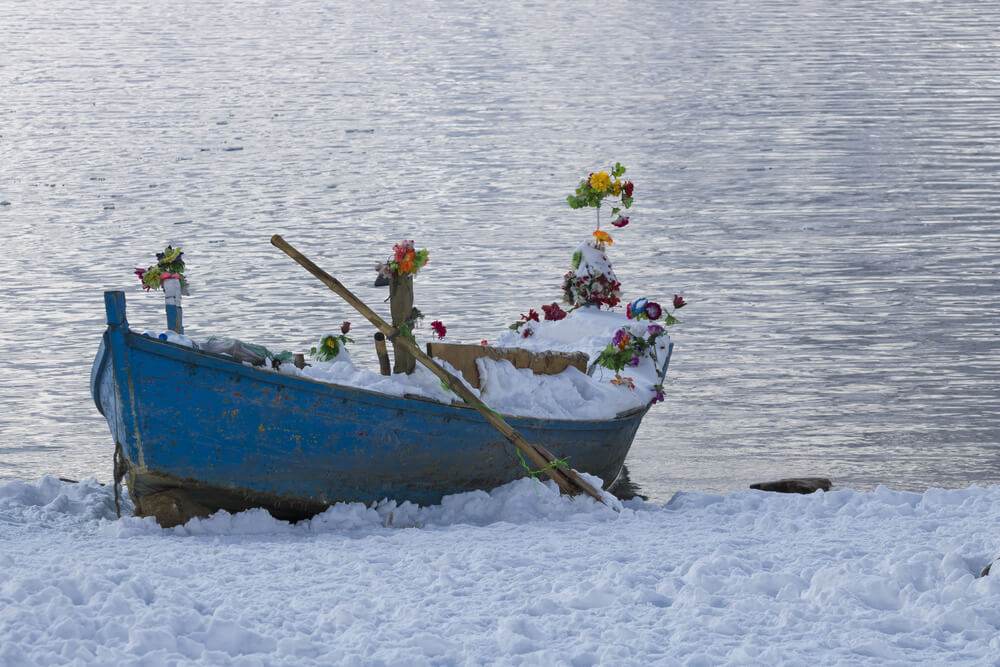 NOTE: Fishing is strictly prohibited in the rivers and lakes of the Kaghan and adjoining Valleys, nor is the use of any explosives.
River Rafting
River rafting and kayaking are newly-introduced thrilling activities along the River Kunar. The Kunar River, which has lovely whitewater rafting, is Kaghan Valley's lifeblood. Technically, only experienced whitewater paddlers should use certain sections of the River between Naran Valley. For those just starting or who enjoy having fun, the areas above Naran and below Balakot are suitable. Basic and advanced training courses in running rivers are offered by Kunar River Rafting Enterprise (Pvt) Limited in October and April.
Jeep Safari at Naran Kaghan
Tourists can enjoy short bumpy jeep trips to places like Sri Paya, Saiful Muluk, Lalazar, and Shogran. For exhilarating jeep drives from Naran to Babusar Pass and Noori Top, Kaghan Valley is a famous destination. These areas are endowed by nature and have distinctive landscapes. Always go with a qualified driver to ensure your safety while traveling on rocky and uneven roads in a jeep. Make sure the vehicle is in good operational condition.
Mountaineering
In the Kaghan Valley, mountaineering and rock climbing have significant potential. But this activity is for professional mountaineers. The highest peak in the Kaghan Valley is Malika Parbat, also known as the "Queen of Mountains," It is 5,290 meters high. Both European and Pakistani climbers ascend it.
Camping
Camping is a must-try activity for trekkers and hikers. They assemble their tents and spend the night outside in the chilly weather. The government has established a lot of camping pods to promote tourism destinations. During the busiest periods, they have ample room to accommodate demand.
At Lulusar Lake, Saif ul Malook, Dudipatsar Lake, Balakot, and Babusar Top, you can enjoy awe-inspiring and spectacular views of the glittering starry skies while camping in the meadows.
Pro Tip: Before camping anywhere in the Naran Kaghan valley, ensure you are well-prepared and have all the camping essentials.
Get Soaked in Water from the Glacier.
Have first-hand experience with ice at the glaciers in the Naran-Kaghan area in mid-August. Shoot Instagram-worthy snaps while playing with ice and water. There are various glaciers and points you can stop by during your travel to Naran and Lake Saif ul Malook.
Drink the Water Straight from the Source
Nestled in the green lands of Naran Kaghan Valley, there are countless lakes, rivers, glaciers, and freshwater springs. What is more purifying than drinking fresh water straight from the source? People stop and fill their water bottles at the springs. Many springs have dedicated pipes installed to assist travelers in bottling their water without getting drenched.
Try the Local Specialties.
Many of the food you'll discover in Naran will be different from what you might be used to from Lahore or Karachi because Pakistan's cuisine is as unique as its topography. Trout is one of the region's most well-known intricacies. Numerous eateries along the road serve fresh trout just caught in the nearby river.
The regional versions of pakora and karahi, as well as local honey and apples, are other delectable foods to taste.
Support the Local Children
Lastly, one of the most striking sights you'll see in the towns near Naran is the lovely local kids selling everything from snacks to trinkets on the street. It's crucial to remember that these kids are already quite ambitious, even at a young age. They spend all day making and selling new products to support their families. The prices these kids demand are meager and scarcely reflect the amount of work put into the products. Please stop by the street to buy them from the kids.
26 Best Tourist Spots To Visit Near Naran Kaghan
The list of tourist spots to explore near the Naran and Kaghan valley is enough to make you fall in love with it. Without further ado, let's get started.
Ansoo Lake
Ansoo Lake, a beautiful natural wonder, is located at an altitude of 4,250 meters. You can reach it by experiencing some trekking. To get it, the visitors must endure a bumpy jeep ride to Lake Saif-ul-Malook and, afterward, two hours of course back riding across the Upper Himalayas. It is known to be one of the best places to visit in Naran Kaghan Valley. June through August are the finest for visiting this lake because the rest of the year brings dangerously severe snowfalls.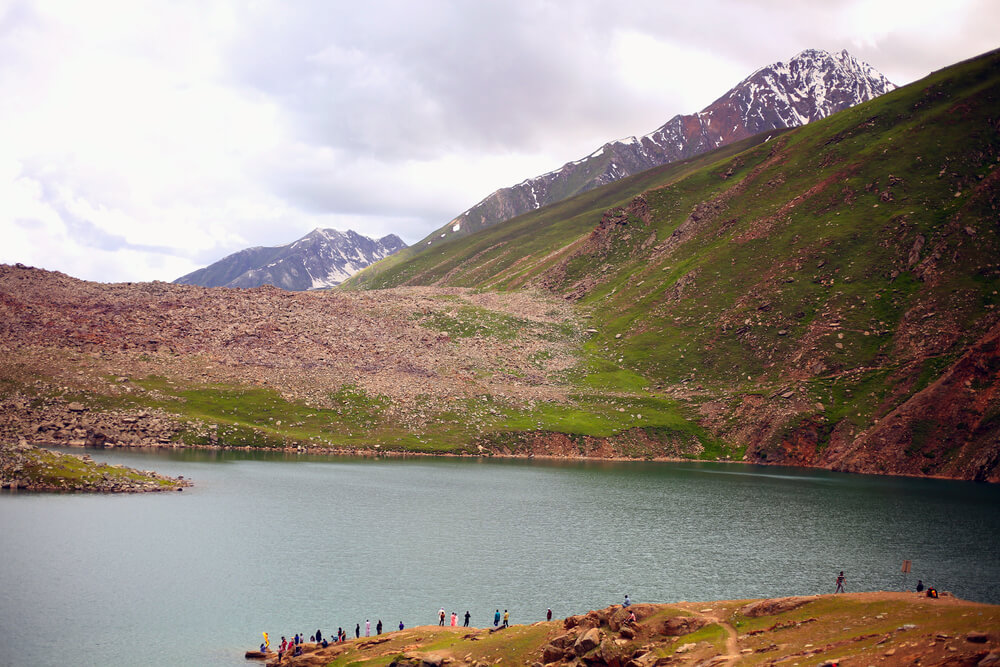 Babusar Top at Naran Kaghan
Babusar Top is located on the N-15 highway at an elevation of 13,700 feet or 4,175 meters. It is the highest point in the valleys of Naran Kaghan. Babusar Pass, also known as Babusar Top, is renowned for its dazzling views, cold temperatures, and softening valley breezes. Strap on and be ready to trek a few hundred meters to the summit, where you can snap some photos of the National Flag in the freezing wind.
Batakundi
In the verdant lowland of Batakundi, a beautiful river flows. The town is open every day of the year. While traveling to Naran and Babusar Top, the tourists halt here for a short period. The Batakundi Waterfall, one of the town's most well-known attractions, draws the most visitors. Numerous prestigious hotels and eateries can be found in the town, including the famous Moon Restaurant.
Danna Meadows
Danna meadows are at an altitude of 10,000 feet (3000 meters) at the north end of Kaghan Valley in the Mansehra district. The ice-capped mountain peaks of Danna meadow range to 15,009 feet (4,600 meters). The journey to the meadows begins at Khanian. The 2005 earthquake in Kashmir completely wrecked the railway track leading to Danna Meadows.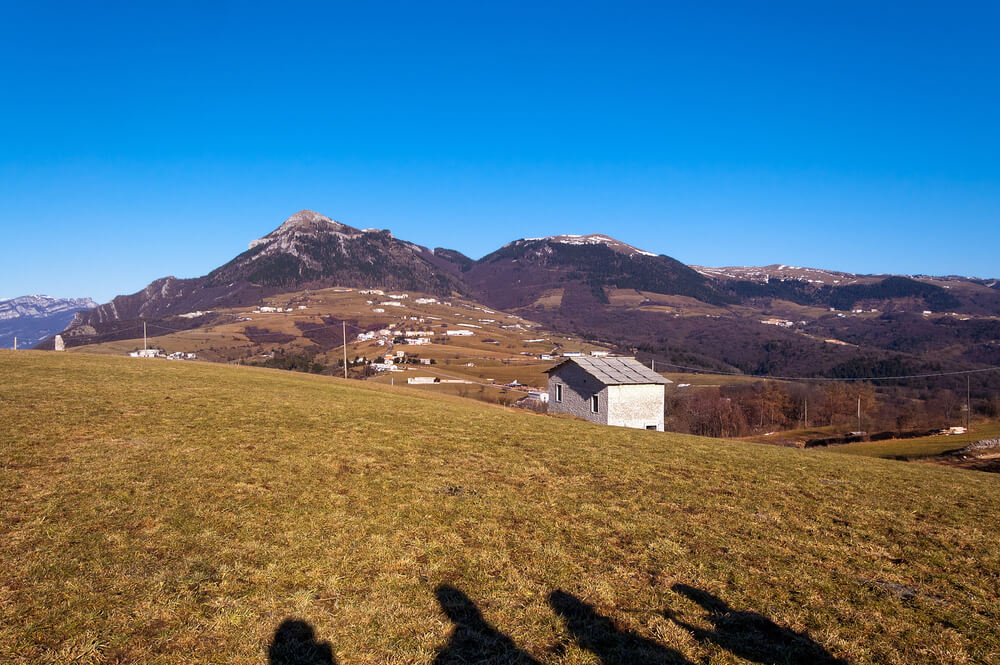 Dharam Sar Lake
Dharam Sar Lake is known to be an alpine lake (which lies at the highest altitudes) located approximately 4,100 meters above ocean level. This natural turquoise-water lake can be found immediately left the Babusar Top when coming from Chilas. It takes one hour drive via the jeep trail. Babusar Pass Polo Ground is a nearby attraction you should not miss out on. The lake is close to the border of Khyber Pakhtunkhwa and Azad Jammu and Kashmir, at the southern side of the meeting point of all three of Khyber Pakhtunkhwa, Azad Kashmir, and Gilgit-Baltistan.
Dudipatsar Lake
Dudipatsar Lake is hailed as White Mountains Lake because the peaks surrounding the lake are covered in a white blanket of snow throughout the year. This lake is known as the Queen of Lakes in Pakistan for its majesty and splendor. To reach this destination, travel to Jhalkand in the Naran Valley. Following your journey, you must spend 4-5 hours trekking through the gorgeous scenery.
The months from June to August are optimum for visiting this natural area. After that, there will be a lot of snowfall in the region, which could leave visitors trapped. This lake is 3800 meters above sea level and is encircled by verdant fields.
Gittidas
Gittidas is a meadow found in Pakistan's Khyber Pakhtunkhwa near Kaghan Valley, Mansehra District. It rises to 3,678 meters (12,067 feet) above sea level. You can enjoy the breathtaking sight of the glorious mountain peaks while dipping your feet in the lake nearby.
Jhalkand
Jhalkand is located in Pakistan's Hazara region, Mansehra district. It is at an elevation of 3,140 meters (10,300 feet) above sea level. The distance between Naran and Jalkand is around 25 miles (40 kilometers). It is a lively place for tourists to stop by to breathe some fresh air. Jhalkand is home to Pyala Lake, a circular lake in the Kaghan Valley.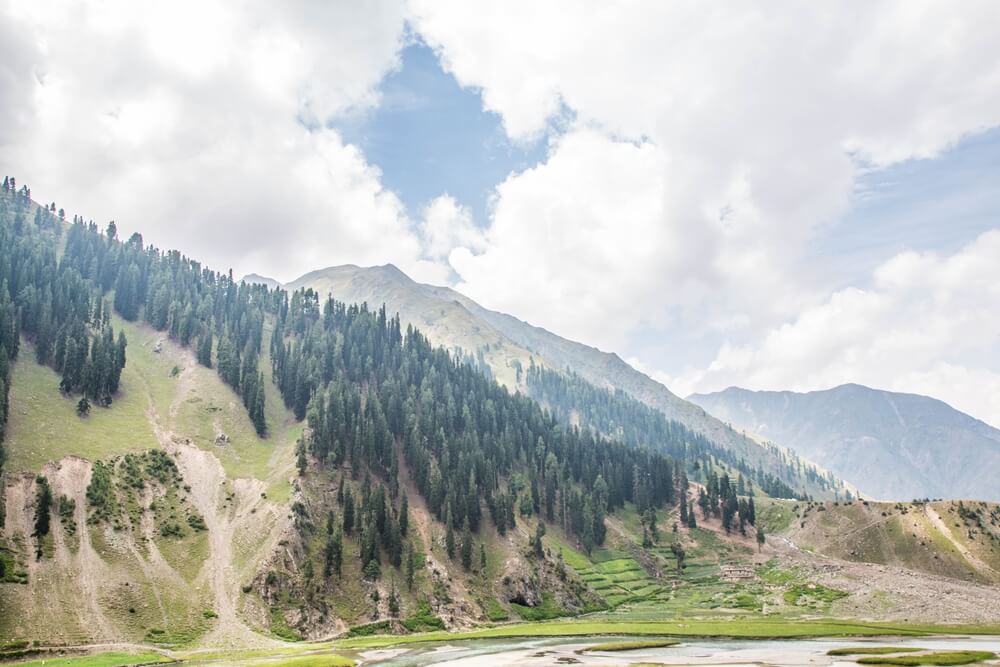 Lalazar – Stunning Views of Naran Kaghan Valley
Lalazar is a beautiful picnic point near the majestic Babusar Top. This landscape can be found in the upper Kaghan Valley of the Mansehra district of Khyber Pakhtunkhwa at the height of 3,123 meters (10,246 feet) above sea level. The long trees and grass elevate the beauty of the surrounding environment pleasing every eye.
Lulusar Dudipatsar National Park
The Lulusar Dudipatsar National Park is based on the northern side of Kaghan Valley. It is situated at the height of 3,800 meters, thus making the environment pleasant and cold. Beautiful seasonal flowers sprout inside the park. This park is home to various animals like Black Bears, Snow leopards, Lynx, Snow Partridge, and Himalayan Snowcock. The best time to visit is from June to September. You can experience hiking and camping too.
Lulusar Lake at Naran Kaghan
The Kaghan Valley surrounds the lovely lake of Lulusar, the highest point in the valley. It offers an outstanding panoramic view at roughly 3,410 meters above sea level. After Saif ul Malook's peak and Babusar Top, Lake Lulusar is the valley's most visited tourist destination. Naran is around 48 kilometers away from Lulusar. Hiking, trekking, fishing, rafting, and boating are the activities that you can get the advantage of. It is the best bet for vacationing.
Malika Parbat – The Highest Peak of Naran Kaghan Valley
Malika Parbat is at the highest altitude in Naran Kaghan. Its incredible beauty and snowy peaks can be seen from Lake Saif ul Maluk. It is located 6 kilometers from Saif ul Malook Lake and roughly 5,290 meters (17,356 feet) above sea level. It is an exhausting hike to Malika Parbat. The glaciers are shedding chunks of ice that melt into water and flow down from the steep mountain routes of the Queen of mountains.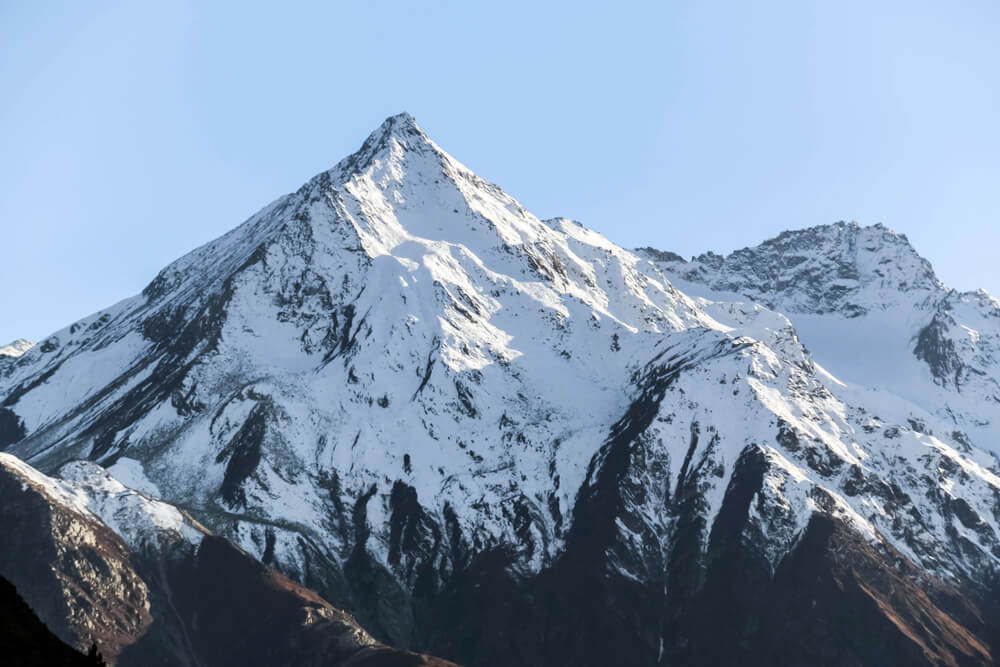 Manna Meadows at Naran Kaghan
Manna meadows are nestled in the area of Kaghan Valley, Gilgit Baltistan. Its enchanting beauty is spellbinding, and the meadows are a perfect spot to get healed inner self from nature and heavenly creation. Exploring this stunning location takes about 4 hours of well-trained trekking from Siri Paye Meadows. The Manna Meadows is about 8000 feet above sea level. There are many facets of natural magnificence in these vibrant green meadows. August is supposed to be the perfect time to visit when the meadow is dotted with millions of freshly bloomed beautiful flowers.
Mulla Ki Basti
Mulla ki Basti is an astoundingly exquisite valley in the Kaghan district. During your trekking to Dudipatsar Lake, it is recommended to camp at the valley due to security reasons. The Valley owns lush green meadows like the ones in the Deosai plains. Capture your best photo of the trip at Mulla ki Basti to add to your album of the Naran Kaghan trip.
Sharan Forest
Sherman is the least commercialized area in Naran Kaghan Valley and keeps a protected deep green forest. It is a tranquil area that has rich vegetation. The Sharan forest is no longer at risk of being destroyed. There are several plant and animal species in the Sharan Forest. Make sure you have extra food and drink before visiting because there aren't many motels or restaurants nearby. You can use a bus or a private vehicle to get here. Camping, which costs an astonishing Rs 3000 to Rs 5000, is one of the most adventurous things you can do. Visit the Tourism Corporation KP website to reserve your night stay in a camping pod.
Lake Saif-ul-Malook
Lake Saif-ul-Maluk is categorized as Pakistan's fifth-best tourist destination by The Guardian. The greenish-blue, pristine lake, encircled by gigantic glaciers like Malika Parbat, reflects Saif-ul-Maluk's beauty. It is located in the Mansehra district, next to Naran, at the tip of the Kaghan Valley – also classified as Pakistan's highest alpine lake at 3,224 meters (10,578 ft) above sea level.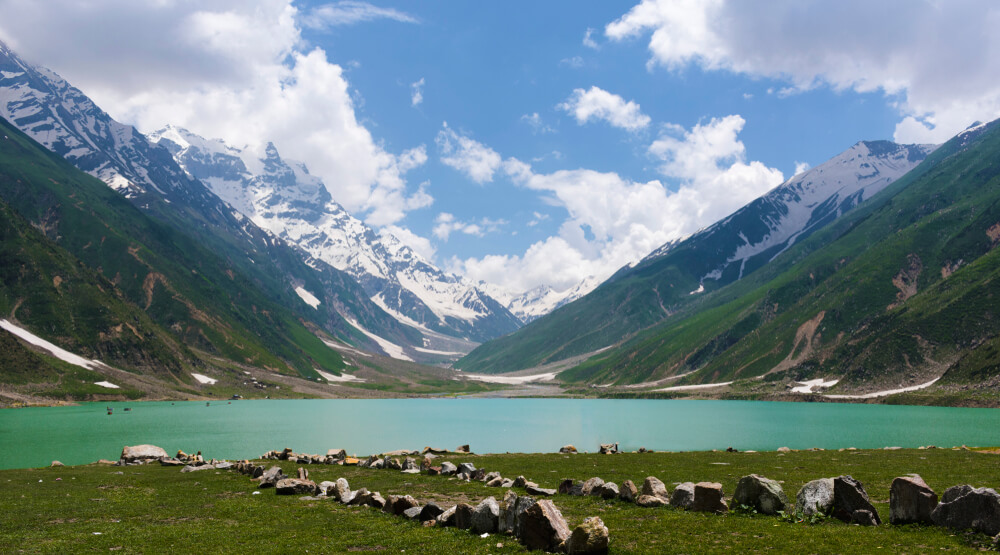 Noori Top
Noori Top is the second-highest pass in Kaghan Valley at 3,959 meters above sea level. Noori Top is a high hill on the boundary between Kashmir and NWFP. The peaks are wonderfully coated with snow. You will fall in love with Noori's Top attributes, which include calm winds, lush verdant meadows, and lovely places to visit. It is a perfect destination to spend your hottest days at Noori Top.
Noori Top Lake at Naran Kaghan
Noori Lake lies at a one-hour hike from Noori Top. A lake with sparkling clear water flows by at the base of magnificent mountains coated in snow. It only melts for a month. Spend some time near Noori Lake while sipping your favorite hot beverages.
Pyala Lake
Pyala Lake is a round lake in Jhalkand, Kaghan Valley. The distance between Naran and Pyala Lake is 40 kilometers. Frequently, tourists stop by the lake during their journey from Naran to Lulusar Lake.
Sambak Sar Lake
Sambak Sar Lake is found at 13,700 feet in the Upper Kaghan Valley. The lake is seen from the Babusar Top. Right before Babusar Lake, there is a jeep track that you can use to travel further down the valley to reach Dharam Sar Lake. Sambak Sar is an hour's hike distant from here.
Sat Sar Mala Lake at Naran Kaghan
Sat Sar Mala Lake is situated near the Naran Kaghan Valley. It consists of seven lakes, the reason being its name Sat Sar Mala. It is surrounded by green meadows and can be reached by trekking.
Shogran
Shogran Valley has gained popularity among tourists because of its dazzling panoramic vistas and ideal weather. Shogran, at the height of 7,749 feet, offers sweeping views of the entire valley. In the chilly weather, visitors prefer to de-stress while absorbing this valley's charm. In addition, numerous hotels and resorts accommodate thousands of guests annually. It is recommended that the Naran Kaghan Valley should be on your bucket list if you haven't visited this attraction.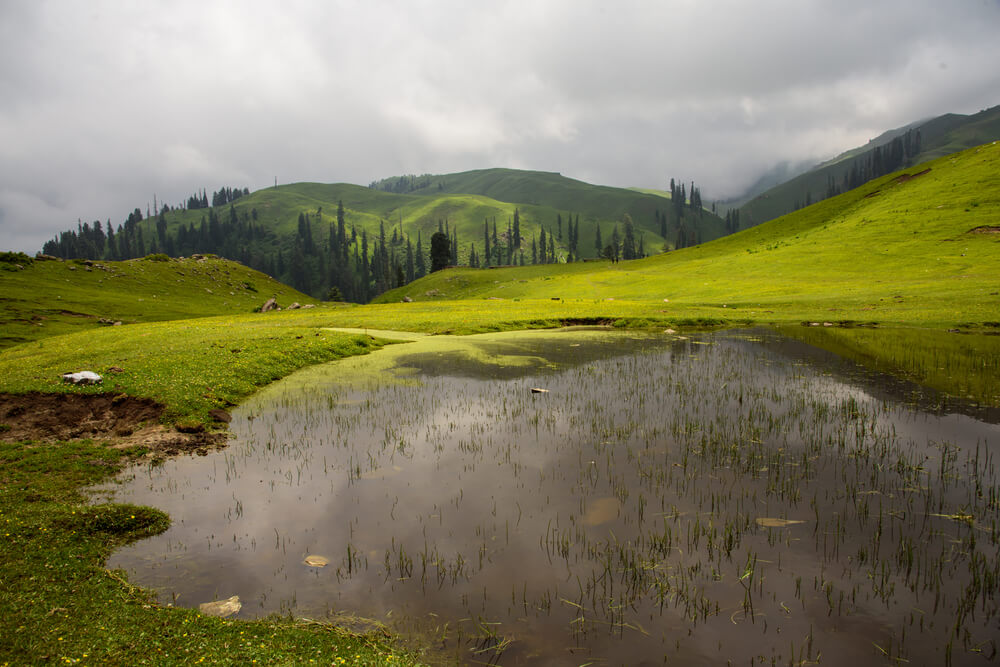 Siri Paye Shogran at Naran Kaghan
Siri Paye is another tourist destination near Naran Kaghan Valley, around 6 kilometers from Shogran. It is famed for its verdant meadows and holds a tiny lake called Siri Paye. Tourists can take a horseback ride along the lake, enjoy the green-carpeted garden of Siri Paye, and breathe in the clean, fresh air.
Sharan
Sharan is the most underdeveloped area of Naran Kaghan Valley. It welcomes you to wander an excellent Sharan Forest, where you can explore the variations of animal species. Also, hike through the mountains and enjoy pleasant weather.
Siri Lake
Siri Lake is located from Shogran to Payee in the Kaghan Valley, in the province of Khyber Pakhtunkhwa. It is roughly 2,590 meters above sea level (8,500 ft). The lake is reached by taking Kiwai through Shogran and continuing on a jeep trail.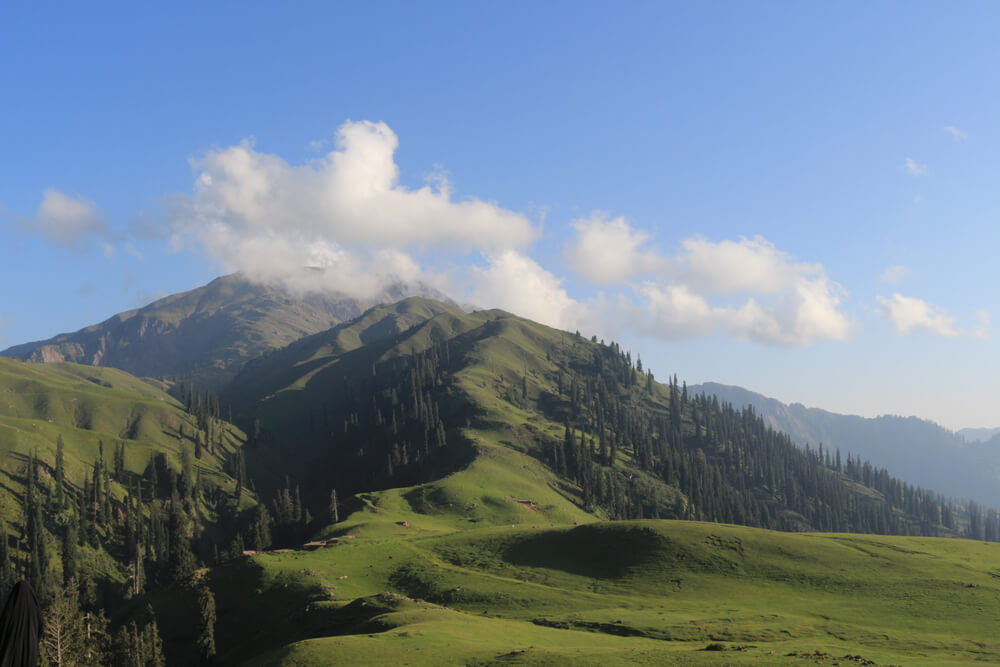 Kawai
Kawai is a beautiful spot near Naran Kaghan Valley. It is the best site to stay for a short while on the road to Kaghan. The distance between Kawai and Balakot is 20 kilometers, so you can take a break here while traveling to Balakot. The Kunhar River flows with alluring beauty. It is a few kilometers away from Shogran and is a famous tourist destination.
Famous Naran Bazaar
Shopping in Nazar Bazar is an excellent experience as it delivers a considerable diversity of cuisines, including Chinese, street food, Desi Pakistani dishes, and much more.
While strolling around the crowded bazaar, you will be delighted to see shops selling beautiful handmade creations from the locals. Do not miss buying something special for your dearest ones as a memory of your favorite trip. You will be astounded to witness the glistening color of Naran here against the giant Karakoram Mountains backdrop. Enjoy buying locally manufactured goods, such as pottery, handicrafts, clothing/shawls, hats, decorative items, and more.
Top Hotels in Naran Kaghan Valley
The top hotels to make your stay comfortable and memorable in Naran Kaghan Valley are listed below.
Rose Valley Hotel
Rose Valley Hotel is based in Naran. The hotel has beautifully decorated rooms and provides all the required facilities. Meanwhile, it serves a beautiful and mesmerizing view of Naran landscapes.
Swiss Wood Cottage
The Swiss Wood Cottage is one of the top couple's cottages in the Naran Valley. There are 20 premium rooms available, each with an attached bathroom. Swiss Wood Cottages provide the ideal place for a family or couple to stay. Each bedroom has a split-mountain view. The restaurant at Swiss Wood Cottage offers a wide variety of delicious foods for a very affordable price. Additionally, it provides free services like parking, internet, and room service.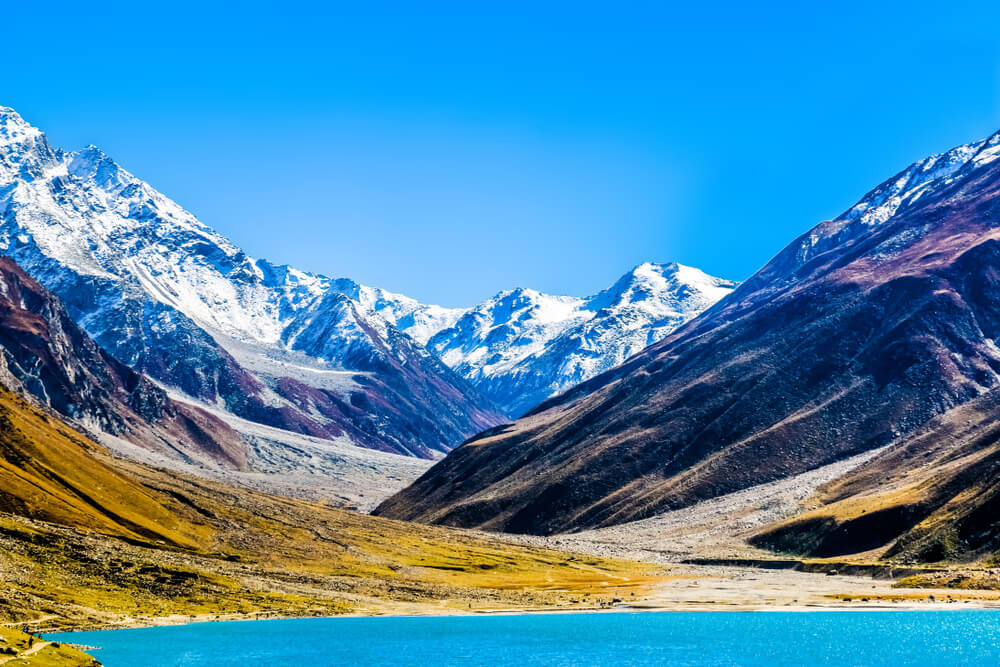 Hotel One Naran
Hotel One is located on the main Bypass Road in Naran. People enjoy staying at this hotel because of its excellent position and stunning mountain views. It offers impressive budget-friendly deals you can check. You will be provided with high-quality services and amenities to make your stay unforgettable.
Maisonette Hotel Naran
The Maisonette is found at Jheel Road, Naran. Depending on the guests' preferences, Maisonette Hotel offers elegantly furnished rooms in various sizes, from standard to deluxe. Even in the winter, Maisonette Hotel Naran can be your comfy location if you're looking for a cozy setting in Naran's chilly climate. The hotel's restaurant brings a range of cuisines and a stunning rooftop view.
Fairy Meadows Hotel Naran
Fairy Meadows is one of the most prominent hotels in Naran. There is space in the hotel to house hundreds of visitors. It is situated across from Jamia Masjid Naran on the main City road. Nearly 65 rooms, ranging from ordinary to super-deluxe, are available. Each bedroom is tastefully decorated and furnished with cutting-edge amenities. In addition to regular accommodations, a family suite option is available, with four beds and the lowest rate. Every room features a TV with cable channels, a safe, an attached bathroom, Internet Wi-Fi, and geysers to benefit from the newest amenities.
Health and Safety Concerns
Road Safety at Naran Kaghan
The roads surrounding Naran are hazardous; thus, only experienced drivers should take the wheel. Additionally, stay off the road at night and in inclement weather. Your biggest adversary is landslides. Further, it would be best to use extreme caution when navigating Naran's winding roadways. It is easy to get hit by a car, and it frequently gets crowded.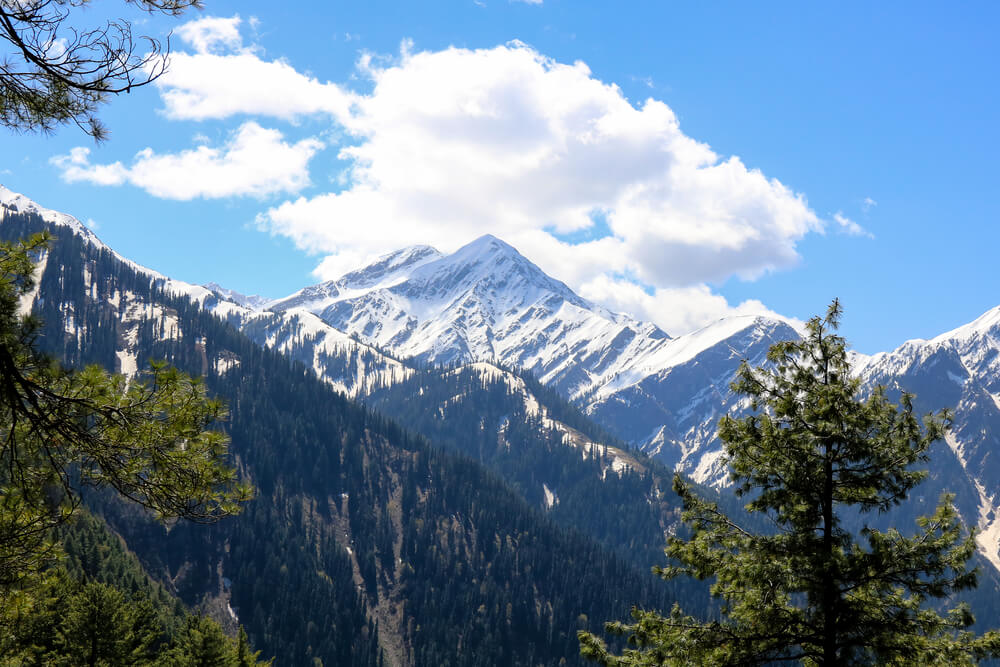 Dust
Naran's roads can become pretty dusty, especially when traveling in jeeps. Keep your windows closed while driving and use a good mask to prevent dust from entering your respiratory system to avoid a similar fate.
Food Safety
While it's essential to follow the fundamentals, such as avoiding tap water and raw foods, you should also sanitize your hands and surfaces periodically, especially after using the restroom and eating. Take care of yourself if you are allergic to any specific type of food.
Frequently Asked Questions
What is remarkable in Naran?
The specialty of Naran Valley is its magnetic tourist attractions. We advise you to spend your summer vacations here to enjoy them to the fullest.
Why is Naran Kaghan famous?
Naran Kaghan is a famous tourist attraction due to its favorable weather throughout the year. Hundreds of visitors head out to the valley to explore it. Additionally, it serves as the entrance to Summers' Gilgit Hunza via Babusar Pass.
Why do tourists visit Kaghan Valley?
Tourists visit Kaghan Valley to enjoy the mesmerizing view the valley serves. The place is full of natural beauty, which is challenging to overlook. It has gained a lot of footholds as it is a gateway to famous tourist spots.
What is the famous dish of Naran Kaghan?
Among the famous dishes of Naran Kaghan include Chicken Roast, Mutton Biryani, Chicken Karahi, and Rainbow Trout.
Is Naran better than Swat?
Compared to Naran, Swat has fewer tourist attractions. Therefore, Naran is a better option.
In which month does snowfall start in Naran?
Winter remains in the months between September and February. Further, the Naran Kaghan Valley experiences snowfall from November to February.
A Quick Go-Through
Naran Kaghan is among the top tourist destinations that are visited in Pakistan. Many travelers from all over the world enjoy visiting scenic and pleasing Valley and the surrounding areas. It has gained a lot of footholds as the Valley is a gateway to several northern regions, including Skardu, Hunza, etc. Plan to visit here in the hottest months of the year to enjoy the best. To make your trip smoother, take our tour travel guide with you to make the best out of Naran Kaghan Valley. Safe Travels!