Sharan Forest
Camping and being around Nature is a refreshing change from the typical day-to-day routine for people looking to spend their free time in an environment that calms them. There are many such locations in northern Pakistan; Sharan forest is one of those peaceful places to relax while gazing upon Nature's spectacle.
Sharan Forest Valley is beautiful and boasts delightful weather conditions, with temperatures never exceeding 15 degrees Celsius or below 25 degrees Fahrenheit during summertime. The forest comprises vast lush greenery but accommodates patches of rockier terrain, rocky outcrops, meandering streams, and picturesque small ponds dotting its landscape. Manshi Top, bordering the forest on its south side, is another unique location that offers visitors breathtaking views of this sublime haven from atop its rugged hillsides.
Weather at Sharan Forest
The Sharan Forest is a scenic place with pleasant temperatures. The temperature ranges from 15-25 degrees Celsius.
When is the Best Time to Visit Sharan Forest?
One of the most beautiful natural environments to spend time in is the Sharan Forest. A serene place, it's at its fullest during the winter – December-February. The best time to visit this place is in the summer months.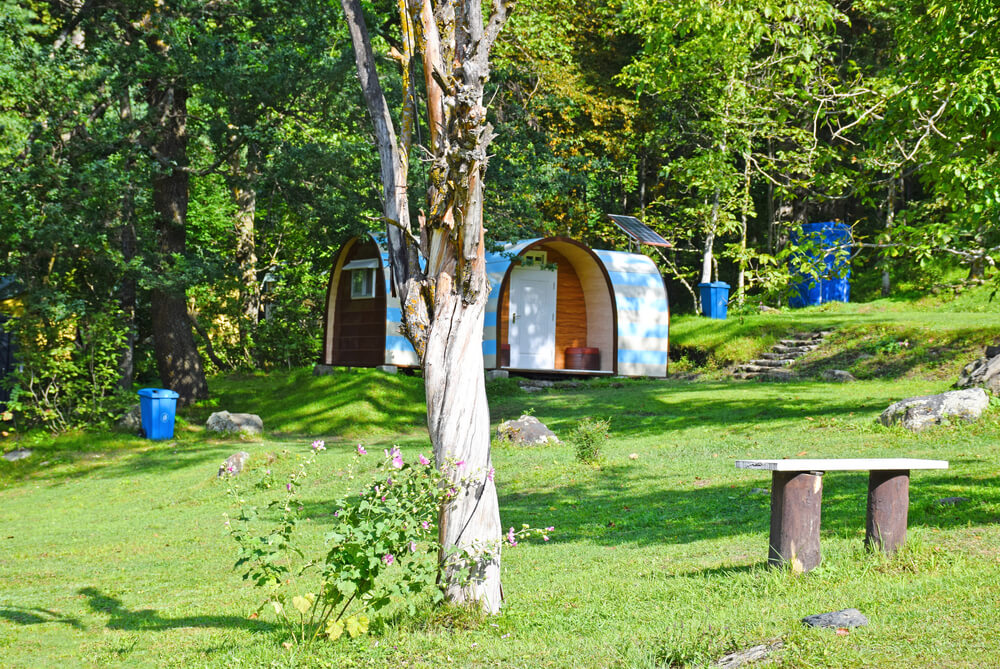 Things to Know Before Visiting Sharan Forest
The Sharan forest is one of the most beautiful, lush, and serene tourist destinations in the Kaghan Valley. It can only be accessed by four-wheel drive vehicles from Paras—Jeep rates start at Rs.4000 per trip and varies according to season. And although it doesn't have as many accommodations or eateries as Naran does, some pod-style accommodations are available for people who want to stay overnight. You'll need your food to carry along. A word of warning, though—the solar panels that power those pods provide only 12 volts of direct current (so no mobile phone chargers!). Standard amenities include mattresses, bedsheets, and pillows; however, you might need to bring extra clothes since cloth services aren't provided.
Recommended Gears
Sharan Forest is a beautiful place to go if you're looking for peace and relaxation. Although it is only accessible by car, many people have yet to discover its hidden treasures- making it a new spot in Pakistan. If you plan to visit this natural attraction, please remember that there will be no hotels or restaurants nearby, so bring enough food and water before leaving the city! Make sure to pack some warm clothes because winters can become quite chilly here – getting an umbrella may also be handy! To ensure a safe trip, make sure to bring your first aid kit. For anyone traveling long distances, it would also be wise to bring along a good backpack- otherwise, carrying everything around will prove quite difficult!
Attractions in Sharan Forest
The Sharan forest is an untouched beauty in the hills of Khyber Pakhtunkhwa, in a valley where Mansi top and Manor Valley reside. With lush greenery all around it, this sanctuary hosts a wide variety of attractions for visitors, including Upper Kaghan Valley, which is excellent for hiking lovers. You could visit Sharan waterfall, -a peaceful place from which you can watch how water trickles down into this scenic valley- or explore the endless opportunities for trekking along the excellent Hiking Trails within this gorgeous part of Pakistan!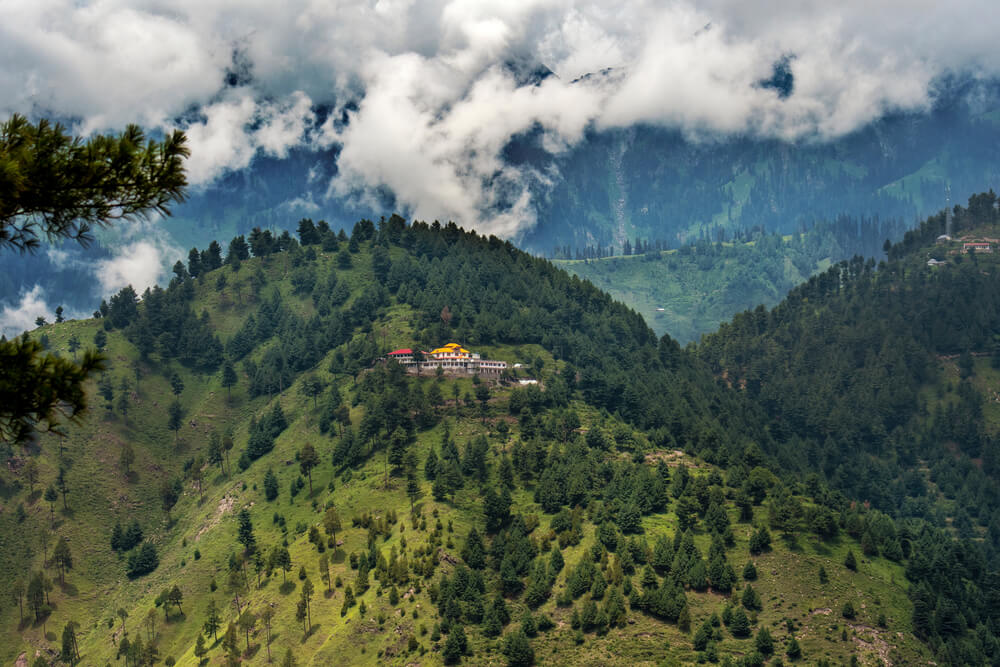 Lush Green Thick Forest
Sharan Forest Valley is a pristine and untouched area surrounded by the highest peaks in Pakistan. There are tall green trees, glistening streams, and lush greenery all around it – you need to traverse through mountainsides with only one way in or out before you can find this place. One would think they had gone back in time when they visited this forest, breathing deeply as they explored its tranquil beauty.
Beautiful Hiking Trail
Find out what hiking trails exist in Sharan, North-West Frontier (Pakistan), and find the best one for you. Download GPS tracks and reviews of those trails or routes, then take them on with a handy map! Be sure to hike at least once on these great hiking trails!
Sharan Waterfall
Sharan Forest is a perfect getaway for those who seek adventure. This location has numerous waterfalls and hiking trails that give visitors an unforgettable experience. There are many attractions, including Sharan Waterfall, which is 16km away from Paras in the Kaghan Region – an approximately 1-hour-and-30-minute journey by car; or 2 hours walking if you take the jeep trail. Manshi Top and Sharan Waterfalls are also major tourist destinations.
Peaceful & Sound Atmosphere
Listen to the peaceful sounds coming from the gorgeous place, Sharan forest. It has a serene and sound atmosphere that will make you feel like you're in heaven.
Historical British Cottage
There are many such places in northern Pakistan, but one of the prettiest is the Sharan Forest. Built a few hundred years ago, the beautiful British cottage offers a respite from life for those who need it most. Inside, an incredible surprise awaits when you walk through its doors.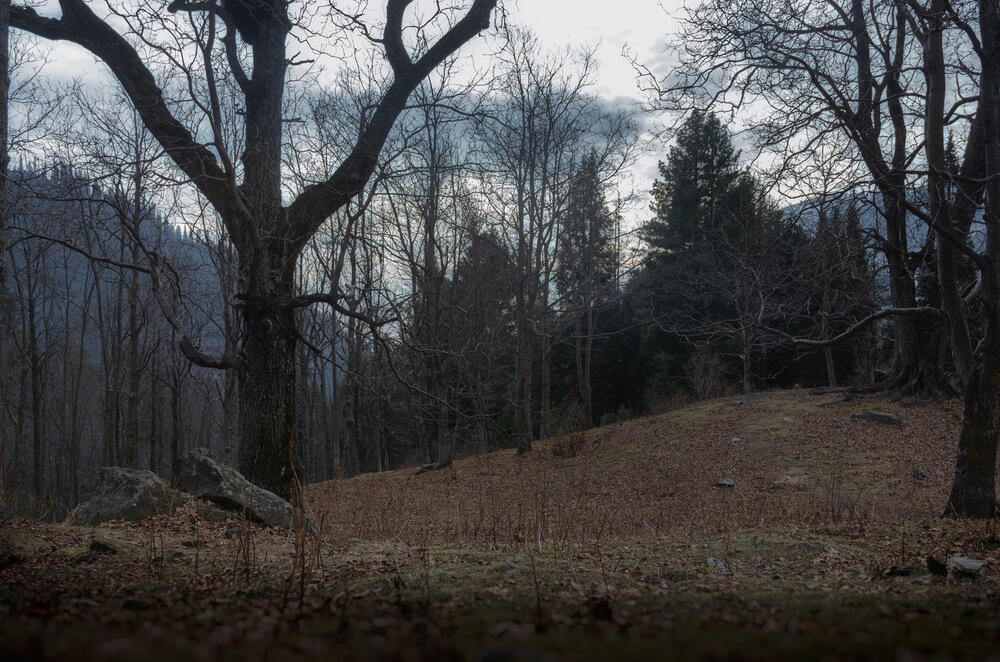 Awesome Picnic Point
It is impossible to express just how incredible the Sharan Forest is. It's a perfect picnic spot for those who love nature because its stunning views are unparalleled.
How to Reach Sharan Forest?
Different public transport services are ways to reach Sharan Valley. It is possible to take the bus until Manshera, where one can change for another form of transportation or directly head towards Balakot via Paras Road, which is 16 kilometers from Sharan Forest. However, most people choose not to go this route but instead go through private means such as cars or bikes.
Things to Do in Sharan Forest
Sharan is a pristine, virtually untouched forest reserve in KPK, Pakistan. The forest is dense with heavy vegetation, and visitors are minimal. It's mainly non-commercial, so it's immaculate and natural – there is little influx of tourists in this area yet. The forest borders Manshi Top, a lush green plateau you can explore too! There will be abundant flora, faunal species, and mushroom sightings; fruit hanging from the trees; fresh water springs running through the landscape; nice weather all year round – temperature ranges between 15°C to 25°C, so it never gets too hot or cold here! Activities include trekking, fishing, hiking…and horse riding too! If you're looking for somewhere scenic to go on vacation, then this might be just what you're looking for!
Horse Riding
Walking through the Sharan forest is one of the most popular things to do when one needs some tranquility. Many activities are available, like horseback riding, making it worth exploring these woods now and then.
Star-Gazing at Night
One of the most serene and peaceful spots to escape from it all, Sharan Forest has an unforgettable charm. In wintertime, when the sky is dark and full of stars, there's no place quite like it for observing them up close. If you want to see them beautifully lit in all their glory, head down to Sharan Forest tonight!
Hiking in Sharan Forest
Hiking is an easy, rewarding activity- even for beginners. From either side of the passage are chinar trees with golden yellow leaves that give this serene spot stunning beauty. This trail will take you to the summit if you are a die-hard hiker who loves to explore new places. A local guide is necessary for the Sharan forest because it houses leopards and black bears. Don't forget to bring your best backpack, which has compartments for everything one needs when traveling long distances.
Trekking Towards Manshi Top
Facilities at Sharan Forest
Sharan forest offers many different amenities for travelers who want to camp or stay in a hut. The government has been working hard to make the area more accessible for tourists. In addition, recent innovations from TDCKP mean that visitors can enjoy the sights of Sharan Forest without leaving behind modern comforts. Capsulated pods introduced by TDCKP offer one bedroom, which can sleep up to two people each night, with comfortable beds, a seating area, and an outlet for solar panels. It's cheaper than other options and much more comfortable – perfect if you're looking for an out-of-the-box adventure.
Camping Pods
Sharan Forest Valley is a peaceful and beautiful forest Manshi Top located in KPK, Pakistan. It became popular with tourists after the KPK government developed wooden huts and camp pods; however, it's less commercialized than other tourist attractions around here – so you'll find peace there more often than anything else. Mosa ka Mussalla Peak – which keeps 13,370 ft and is very near Sharan Forests – can also be located.
Kitchen & Cook
The two buildings in Sharan forest, one brown and made of wood and the other old but made from stone, are both home to woodland creatures. One is used as a storage unit, while another serves as sleeping quarters for forest rangers. There is also an oversized shed called a kitchen that houses cooking utensils; tourists can use it if they have young children looking for something different than cereal.
Beautiful Sitting Area
Sharan Forest of Khyber Pakhtunkhwa is the most unique and pristine place in Pakistan, with its breathtaking scenery. The serene resting spot at Sharan forest- a beautiful sitting area – makes visitors feel the warmth within themselves.
How Much is the Distance to Reach Sharan Forest from Kaghan?
This secluded spot hidden among the rolling hills of Kaghan Valley is situated at an altitude of 2425 meters near the Pakistan-Kashmir Border. It can be reached after driving a 4×4 jeep through 16 kilometers of rough terrain from paras (village), but it takes 30 kilometers if you follow this route instead.
What are the Prices to Stay in Camping Pods?
In the Sharan Forests, the camping prices are:
• Total cost: Rs. 7000/- per person with food and camping pod fare.
• Camping pod twin sharing: Rs. 2000/- for one night in the off-peak season or Rs. 3000/- for one night in the peak season.
• Camping pod quad sharing: Rs. 3000/- for one night in off-peak season or Rs. 4000/- for one night in peak season.
• For four people: Rs. 1000/- for one evening.
How to Book Camping Pods in Sharan Forest?
The accommodation facilities here deserve some recognition. The provincial government of Khyber Pakhtunkhwa put brilliant effort into creating this welcoming, homely place amidst the heart of the forest. There is no doubt that Sharan forest is one of the best places to visit in Naran Kaghan Valley; furthermore, camping pods and camps are available for rent. Camping pods and campsites are located in the middle of trees. You can contact 0319-9191819 from 10:00 AM to 5:00 PM from Monday to Friday. 10% charges apply on booking time.
Location of Sharan Forest Pakistan
Sharan Forest Valley is a well-kept, richly green area situated at the top of Manshi Mountain in KPK. It is 16 kilometers from Paras village and 30 kilometers from Balakot. Sharan Forest Valley is a beautiful, serene forest where travelers can find peace and tranquility in what would otherwise be an urban environment.
FAQs
How far is Sharan Forest from Islamabad?
The distance from Islamabad to the Sharan forest is 232 kilometers by car. Directions can also be found if you take other means of transportation, such as buses.
Can families visit Sharan Forest?
Sharan is a dense, untouched forest reserve in Pakistan's KPK region. Families are encouraged to visit, but keep your recommended gear close at hand if visiting!
Conclusion
The serene and untouched landscapes of Sharan Forest make it one of the most picturesque locales in the vast Kaghan Valley. This enticing locale is adjacent to Manshi Top, another popular tourist spot that takes pride in its lush greenery. If you're looking for an idyllic getaway, look no further than Sharan Forest, especially if you want a camping adventure! Many lodging options are available at this picturesque locale, including camping pods with everything from electricity to hot water!