Public Holidays in Pakistan 2022
Pakistan is a land of many cultures, languages, and religions; each of these cultures has its unique set of holidays and celebrations. National and public holidays are an essential part of any country's calendar. They allow people to come together and celebrate their culture, history and shared values.
The government usually designates public holidays, varying from country to country. Every year, Pakistan celebrates several national holidays as well as many regional public holidays.
People receive a day off from work and school for every significant event, whether it is national or religious. What are you waiting for, then? Get your calendars out, and note the list of public holidays in Pakistan in 2022.
List of National Holidays
If you're looking for a list of national holidays in Pakistan for 2022, you've come to the right place. In this post, we'll provide a list of all the national holidays in Pakistan and information on special public holidays you will observe in 2022.
As we discuss the list of National holidays in Pakistan, it's essential to take a moment and learn about the legends behind them. There are many unique traditions associated with Pakistan's national and public holidays. Each holiday has a story uniquely religiously or Pakistani, and it's a great way to get into the spirit of things! So without further ado, let's look at some of the most famous legends behind our national and public holidays.
Eid-ul-Adha
The Festival of Sacrifice, also known as Eid ul-Adha or the Greater Eid, falls on the tenth day of the month of Dhu al-Hijjah in the Islamic lunar calendar and marks the end of the Hajj pilgrimage to Mecca (Makkah). Every country with significant Muslim populations celebrates this occasion, but most practice rituals similar to those performed during Eid ul-Fitr. In Pakistan, all religious groups celebrate Eid ul Adha with great zeal and enthusiasm. Anytime after the sun has fully risen until just before Zuhr time begins, the Eid al-Adha prayer is offered. It consists of two Rakats, the first of which has seven Takbirs and the second five. Muslims greet one another after the prayers and sermon, saying "Eid Mubarak."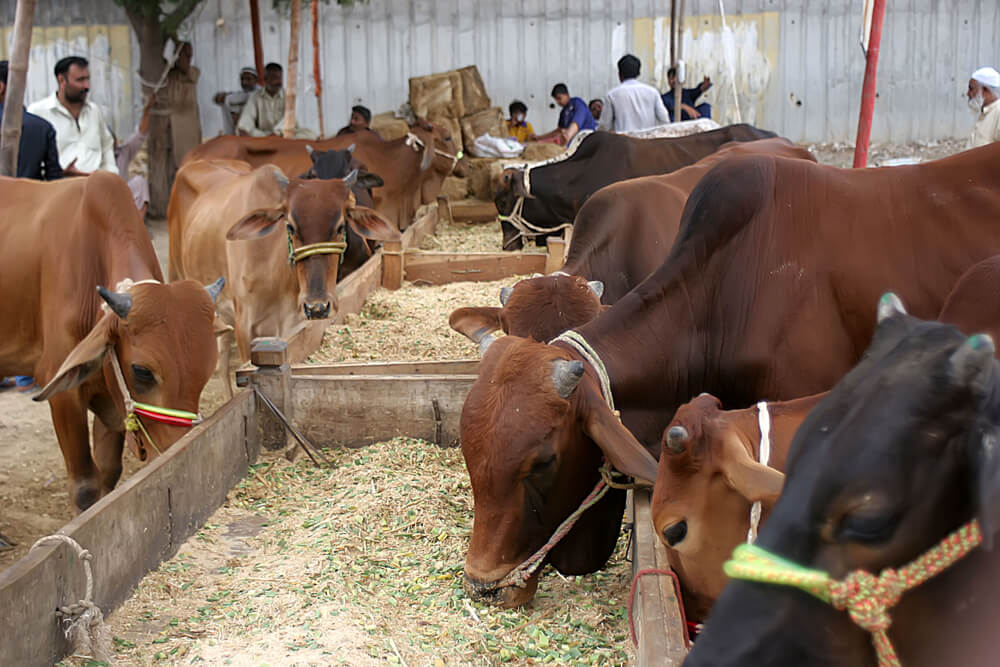 At its core, Eid-ul-Adha is a time of giving thanks and remembrance: Muslims commemorate Ibrahim's willingness to sacrifice his son in obedience to God. To celebrate this event that showed absolute obedience to God, Muslims slaughter an animal such as a sheep or cow and share it with family, friends, and others in need. Muslims also celebrate Eid by exchanging gifts and greeting one another with Eid Mubarak, which means blessed celebration. Eid presents a beautiful opportunity for families to come together and spend time with one another—and it's a day of feasting! The Pakistani government typically proclaims the day before Eid al-Adha and its first two days as national holidays yearly.
Eid-ul-Fitr
Eid ul-Fitr, or "the festival of breaking the fast," is one of the most celebrated holidays in Pakistan. Pakistanis celebrate Eid ul-Fitr with great religious fervor and a festive atmosphere. Following the holy month of Ramadan, a month-long period of fasting, prayer, and devotion, the Eid ul-Fitr falls on the first day of the Islamic month of Shawwal.
Even though the celebration lasts for three days, the first day's early hours are primarily devoted to religious activities at a nearby mosque or prayer area. On Eid ul-Fitr, the men are the only ones who traditionally go to the mosque to offer their prayers. Muslims exchange greetings with one another by wishing Eid Mubarak or Eid Saeed on that auspicious occasion.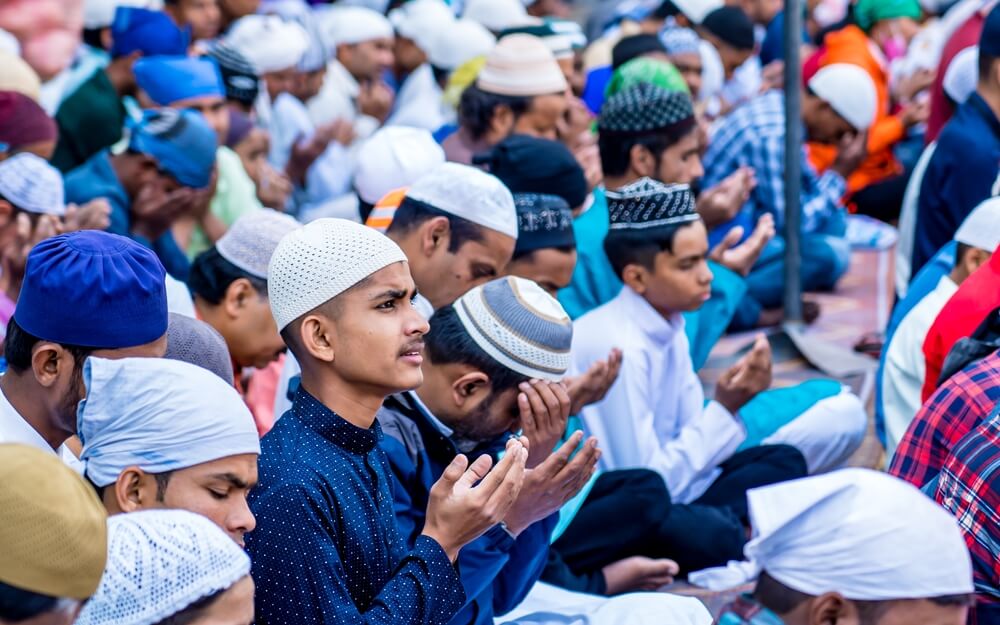 Muslims are obligated to give the underprivileged the zakat al-Fitr, or food gift, during this period. Additionally, everyone prepares festive meals at home and invites friends, neighbors, and family to join them. There are thousands of Eid prayer gatherings, but the biggest ones occur at the Liaquat Bagh Masjid in Rawalpindi and the Faisal Mosque in Islamabad. There will also be special T.V. and radio programs, speeches by government officials, and newspaper Eid supplements. Children typically receive gifts, but anyone can exchange Eid cards.
Pakistan's government usually announces a three-day national holiday on Eid ul-Fitr. In 2023 the eid holidays may fall on the 22, 23, and 24 April. These dates are approximate and subject to change following the Hijri calendar.
Eid Milad-un-Nabi
Eid Milad-un-Nabi (the birthday of the Prophet Muhammad) is a Muslim holiday observed on the 12th day of the Islamic calendar in the month of Rabi-ul-Awwal. All over the nation, the Sunni Muslim community follows the event with fervor. It is to celebrate the birth of the Prophet Muhammad, who was born on this day in A.D. 570, near Makkah (in present-day Saudi Arabia). During Eid Milad-un-Nabi, Muslims attend congregational prayers and sermons and hold feasts with their families and loved ones. It's customary in Muslim communities to share sweets with neighbors, colleagues, and friends on Eid. It signifies brotherhood, sisterhood, and gratitude for what we have. Some restaurants may even offer free meals on Eid Milad-un-Nabi. People organize various Milad gatherings and marches throughout Pakistan on Milad Un Nabi. 
The origins of this holiday led to the early years of Islam when some of the Tabi'un started to host sessions during which they entertained crowds with poetry and songs dedicated to Prophet Muhammad. According to legend, Muzaffar al-Din Gökböri (d. 630/1233), the first Muslim ruler, formally celebrated the birth of Muhammad with a grand ceremony. In 1588, the Ottomans made it a national holiday recognized as Mevlid Kandil.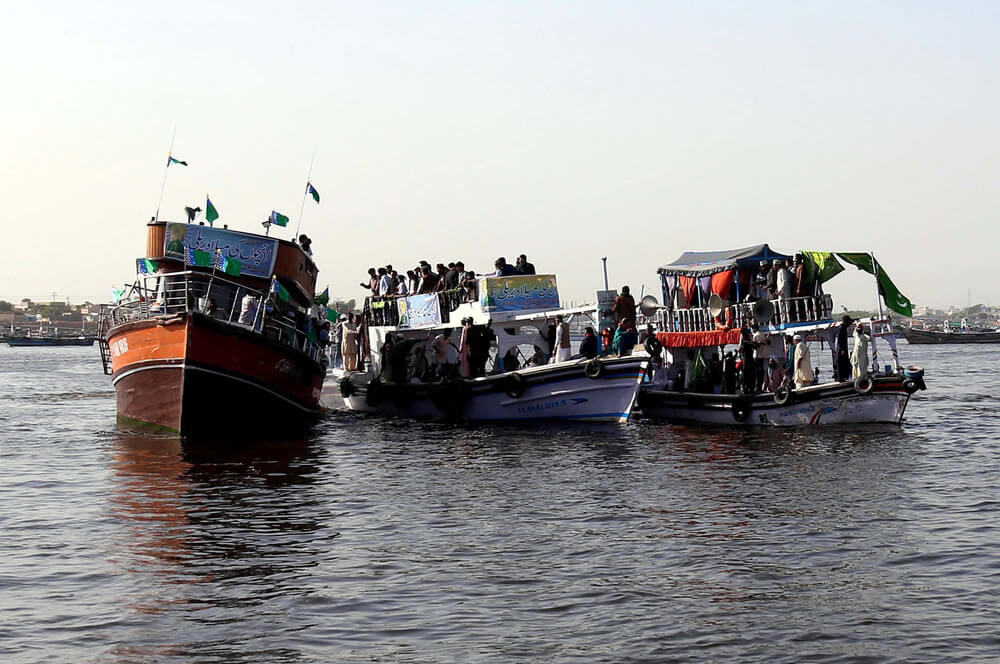 Mawlid's legality has "been the subject of intense debate" among Muslim scholars, who have called it "possibly one of the most controversial discussions in Islamic law." Salafi, Deobandi, and Ahmadiyya scholars traditionally oppose the celebration of Mawlid, while most Sunni and nearly all Shia scholars support it. Saudi Arabia currently forbids celebrating Mawlid.
The government declared a one-day national holiday on Eid Milad Un Nabi.
Ashura
Every year, the Ashura religious festival is observed by the Shia Muslim community worldwide. The Day of Ashura, on the 9th and 10th day of Muharram in the Islamic calendar, marks the anniversary of the death of Prophet Muhammad's grandson and his son's father-in-law, Hussain ibn Ali. The third Imam in Shia Islam, Hussain, was martyred in 680 AD at the hands of Caliph Yazid I and his army near Karbala, Iraq. Muslims have observed this event since Ashura, with many observing acts of fasting and self-flagellation commemorating Hussain's martyrdom. According to Islamic tradition, Muharram is one of four sacred months.
According to historical sources, Yazid I's army killed Hussein ibn Ali at Karbala. Hussein led an uprising against Yazid, culminating in a battle during which Yazid killed Hussein and his followers.
In Shia communities, Ashura celebrations are typically carried out in group processions. They include a variety of rituals, from weeping and shrine visits to the more aggressive acts of chest-beating and self-flagellation. While according to a hadith attributed to Muhammad, there are three rounds of fasting in Sunni communities.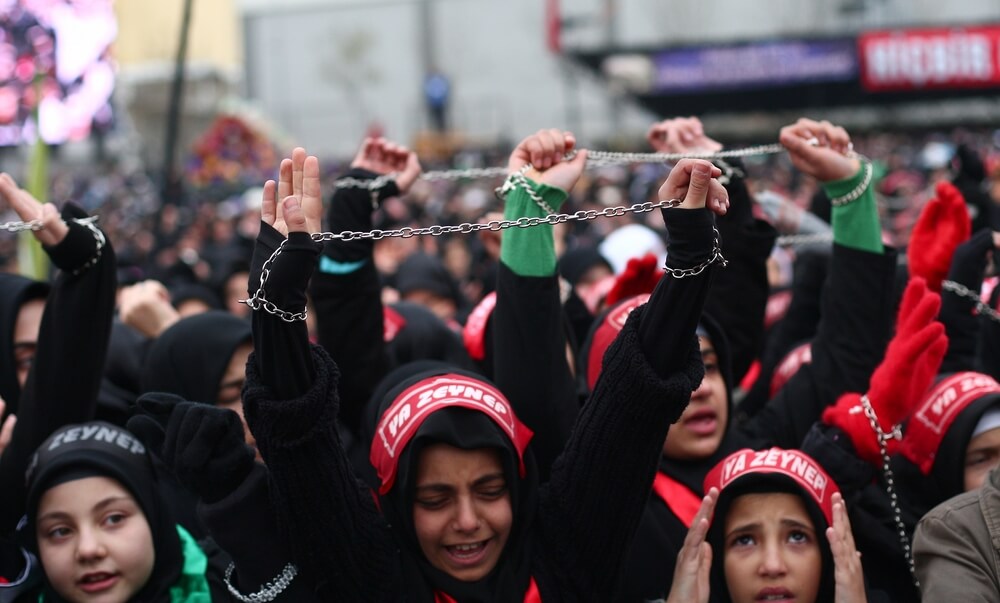 For the Shiite community to participate in the significant religious rituals associated with this occasion, the Pakistani government typically declares a two-day public holiday. Shiites plan various protests and spiritual practices to commemorate this holy occasion. Two-wheeler riding is generally prohibited for a day or two to prevent and maintain security, law, and order. Mobile phone signals are off for a few hours. Before implementing such measures, law enforcement agencies always make prior announcements. Furthermore, in nations like Iraq and Pakistan, Ashura has been the catalyst for disputes and violent incidents between the two communities.
Labor Day
Labor Day, or International Workers' Day, celebrates the labor movement and honors the working men and women of the world. This national holiday started as Labor Day in 1882 and was made official by President Grover Cleveland in 1894. The Central Labor Union organized the first Labor Day and was supported by the Knights of Labor and other labor organizations.
The eight-hour workday was a demand made in 1884 by the American Federation of Organized Trades and Labor Unions, which was to take effect on May 1, 1886. As a result, there was a general strike, the Haymarket Riot in Chicago, in 1886, and eventually, the eight-hour workday was officially approved.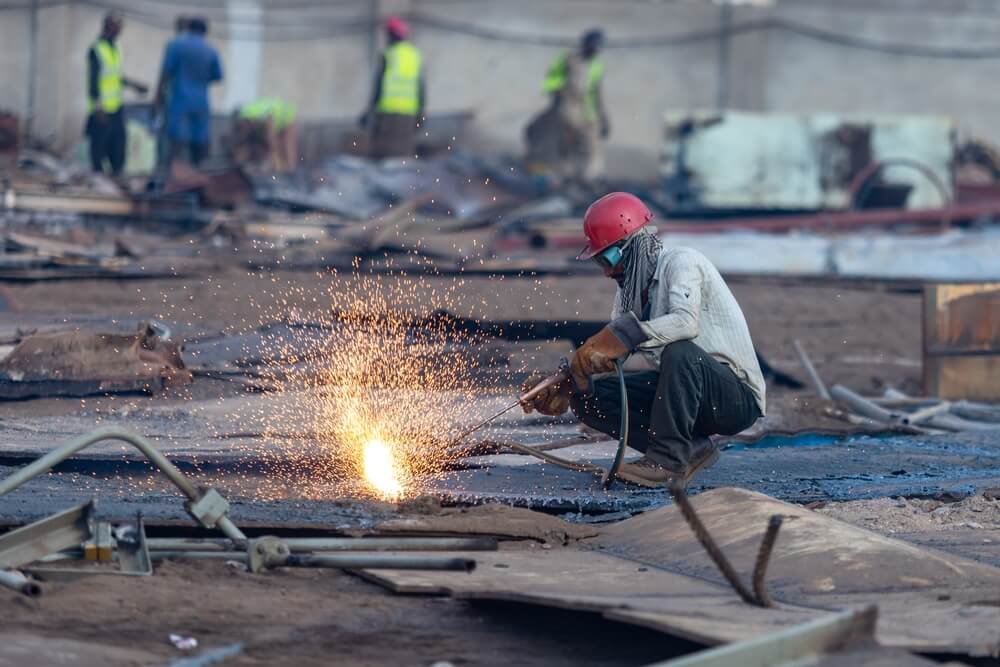 They wanted to encourage everyone in America to honor the workers that built this country from the ground up with safe working conditions, just wages, vacation time, health insurance, and so much more.
Pakistan, like many other nations, observes labor day on May 1 as a public holiday every year. This holiday honors workers and laborers and is also an excellent opportunity to enjoy some time off.
Pakistan Day
In celebration of Pakistan Day, residents across the nation mark the passing of the Lahore Resolution (also known as the Pakistan Resolution). Muslim League passed this resolution on March 23, 1940, and essentially led to the partitioning of British India into two countries – India and Pakistan. On that day, the All-India Muslim League passed this resolution in Greater Iqbal Park Lahore, which demanded autonomy for Muslim territories in India. At the same time, Muhammad Ali Jinnah declared that Muslims from all over India should participate in creating this independent country, including Bengal, Punjab, and Sindh, among other areas.
On March 23 each year, we celebrate Pakistan day. It is a day when our country celebrates its unity and progress. The main festivities take place in Islamabad, Pakistan's capital. Typically, the chief guest is the President of Pakistan, while cabinet members, military chiefs of staff, and the joint Chiefs of Staff chairman also join the celebration. The national news media practice and broadcasts live coverage of an entire inter-services joint military parade. During this parade, the Pakistani military's internal services also display some of their strength and capabilities. In Islamabad, the nation's capital, there will be an entire military and civilian parade as part of the holiday celebrations.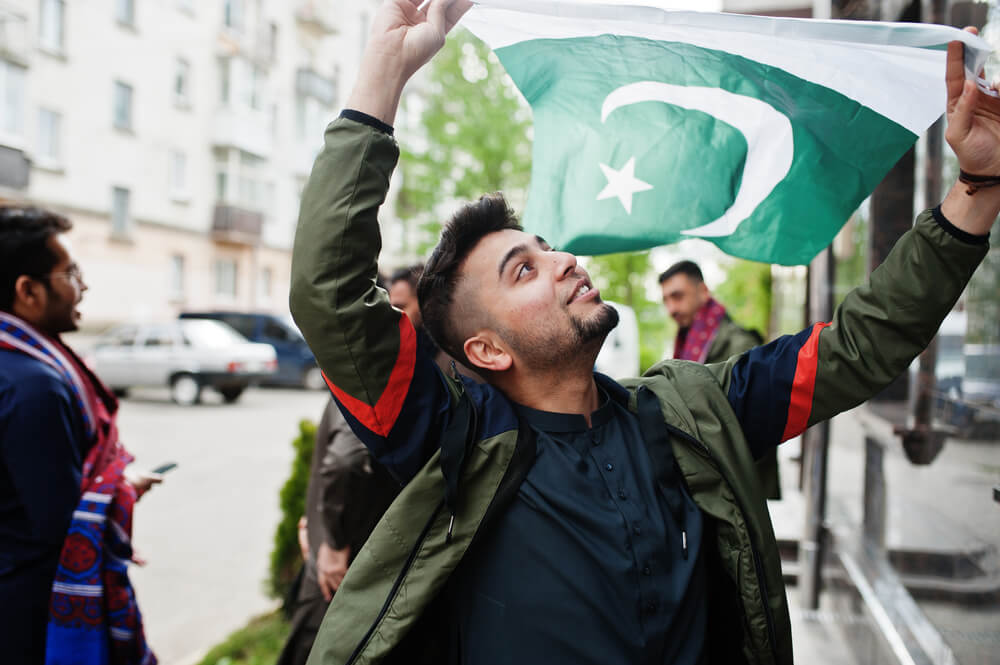 These start early in the morning, and the Pakistani President presides over them. The President presents medals and national awards to the recipients following the parade. Additionally, people place wreaths at the graves of Muhammad Iqbal and Pakistan's founding father, Muhammad Ali Jinnah. The Pakistani government also invites Foreign dignitaries to the military parade in extraordinary and significant circumstances.
Pakistan Independence Day
Pakistan's Independence Day, observed on August 14 each year, commemorates the anniversary of the country's independence from British rule in 1947. Pakistan was born out of a struggle that lasted almost two centuries against colonial rule, which began with the British East India Company and ended with Pakistan's independence in 1947. On August 14, Schools and colleges hold various national celebrations and events to honor Pakistan's Independence Day.
Government representatives, ambassadors, and politicians attend meetings held in the provincial capitals by local authorities to prepare and finalize the plans for the independence day celebrations. Public organizations, educational institutions, and government agencies organize seminars, sporting events, and social and cultural events leading up to independence day.
Pakistani celebrate it as a national holiday with parades and rallies full of joy and patriotism. The Pakistani flag is raised high. You can see these flags in just about every government building, home, and marketplace in my country to celebrate our freedom from British rule. On this day, patriotic songs like "Dil Dil Pakistan" echo throughout the entire nation. People decorate their houses and buildings with buntings and Pakistani flags. These days, we commemorate those who have sacrificed their lives for our country so that we may live freely today. My favorite part of independence day is watching fireworks at night over Islamabad's skyline. It's truly breathtaking!
Since 2011, the Google Pakistan homepage has included unique doodles created with Pakistani symbols to commemorate Pakistan's Independence Day. These have included the star and crescent, national emblems, colors, historical and artistic representations, and other geographical and symbolic elements. Facebook welcomes users in Pakistan with a special message on the home page and allows users to post a status with a Pakistani flag icon on Independence Day.
Quaid-e-Azam Day
Another national holiday arrives just a few days before the year ends. Quaid-e-Azam Day falls on December 25 every year. It marks the birthday of Quaid-e-Azam Muhammad Ali Jinnah, the founder of Pakistan and the first Governor General of Pakistan.
Mr. Muhammad Ali Jinnah was born in Karachi, Pakistan, on December 25, 1876. He was the founder of Pakistan and the first Governor General of Pakistan until he died in 1948. He served as leader of the All-India Muslim League from 1913 until Pakistan's independence on August 14, 1947, and then as Pakistan's first Governor-General until his death in September 1948, after which he became its first President.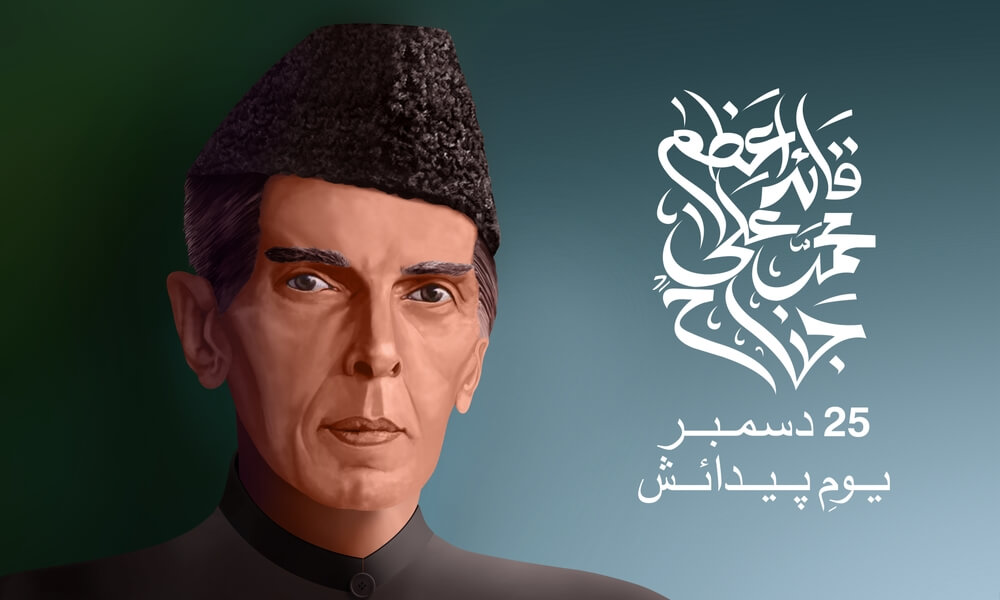 People of all ages celebrate this day to honor Quaid-e-Azam Muhammad Ali Jinnah's leadership and personal sacrifices to create Pakistan. All public buildings fly the national anthem. Schools, offices, and military installations play the national anthem. In a significant departure from past practice, all participants pay homage to Quaid-e-Azam's concept of a united Pakistan with equal rights for all its citizens regardless of religion or creed. Radio and television stations air special programs about Jinnah.
Kashmir Day
Pakistan celebrates Kashmir Day, also known as Kashmir Solidarity Day, on February 5 every year. This day honors Kashmiris who have lost their lives in the conflict and demonstrates Pakistan's solidarity with the people of Jammu and Kashmir, which India administers. Azad Jammu and Kashmiris hold protests in Pakistan, aided by Pakistan, and in the U.K., where Mirpuri Kashmiris reside.
In 1990, Jamaat-e-Islami Pakistan's Qazi Hussain Ahmad and Nawaz Sharif came up with the idea for Kashmir Day. The Pakistani minister for Kashmir Affairs and Northern Areas initiated the current commemoration in 2004.
Kashmir's valley is "heaven on earth." Kashmir is one of the most well-liked tourist destinations in Pakistan; it is a stunning location that everyone should visit at least once in their lifetime. Unfortunately, since 1947, it has been plagued by territorial disputes. The freedom of Kashmir has been a point of contention between India and Pakistan since the partition. With each passing year, the conflict between the two nations worsens.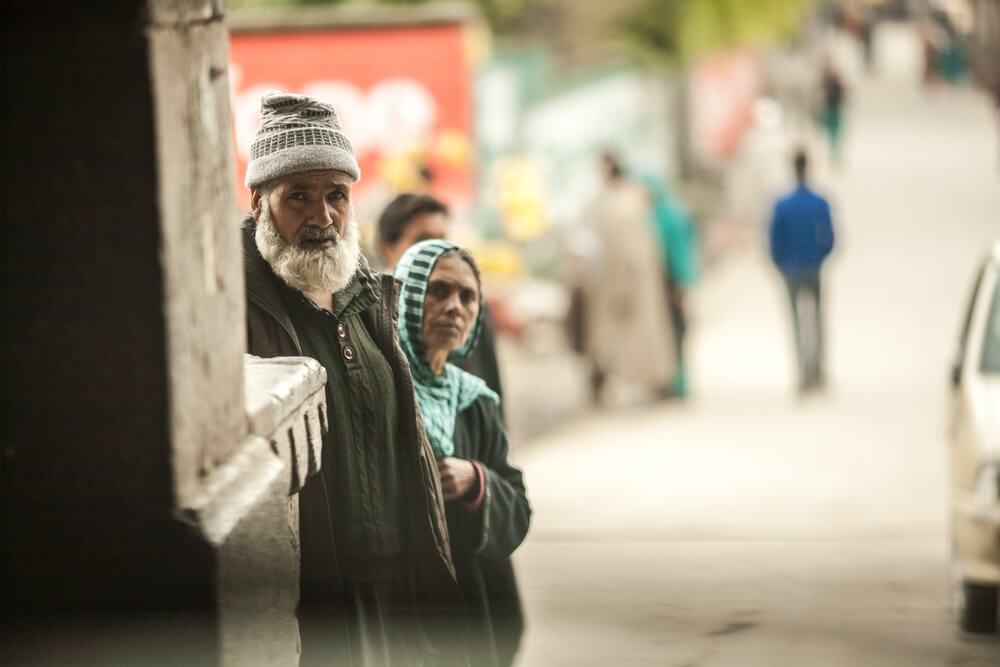 Nawaz Sharif, the then-leader of the Pakistani opposition, established Kashmir Solidarity Day in 1990. Sharif demanded a nationwide strike to protest against the Indian army controlling some areas of Kashmir. He urged everyone to pray for Kashmir's independence.
Pakistan has brought up the Kashmir issue internationally, but neither world leaders nor the U.N. has been able to resolve the issue. By observing Kashmir Solidarity Day in February each year, the people of Pakistan do, however, continue to assist the Kashmiri people in their struggle to achieve their goals. Students, private organizations, and public entities organize rallies nationwide to mark the occasion.
Christmas Day
Christmas is an international religious festival celebrated by Christians all over the world. In most countries, Christmas Day is celebrated as a public holiday to commemorate the birth of Jesus Christ, who, according to the Christian scripture, was born on December 25. The importance of celebrating Christmas Day as a public holiday in Pakistan lies in the fact that there are thousands of Pakistani Christians living in Pakistan who observe this day with great reverence and love, and that too as a religious festival, just like their counterparts living abroad.
The people of Pakistan generally observe several Christian customs to commemorate Jesus Christ's birth, including decorating their homes with lights and nativity scenes representing Jesus' birth. There are no formal celebrations; instead, Christians often attend Church services on December 25 and share a special meal with family and friends after midnight Mass. Although it is not an official holiday, many Pakistani families treat Christmas as a day off from work or school. Businesses typically remain open during regular hours throughout most of Christmas Day.
Frequently Asked Questions
What is meant by a public holiday?
Well, let us enlighten you! A public holiday is a special day when government offices and most private businesses are closed. It is usually set aside to commemorate a national event or to celebrate a religious occasion. The government usually designates public holidays, varying from country to country.
In Pakistan, there are several public holidays throughout the year and several public holidays specific to each province. Some of the most popular ones include Eid-ul-Fitr, Eid-ul-Adha, and Pakistan Day. Festivities and celebrations usually accompany these holidays.
Which country has many public holidays?
The most public holidays are in Cambodia, where there are 28 annually. These public holidays frequently involve Buddhist-related religious observances. The traditional Khmer calendar, based on the moon's motion, is used in Cambodia. But to allow seasons to coincide with yearly days, the solar year is also considered. It implies that the holidays can change at any time.
What Are Some Things You Can Do on Public Holidays?
There are a TON of things that you can do on national and public holidays in Pakistan! Here are just a few:
Spend time with your friends and family. What better way to celebrate than by spending time with the people you love?
Travel somewhere new. Pakistan is a beautiful country with a lot to offer, so why not explore some of its wondrous places?
Catch up on some sleep. There's no better time to take a long nap with no work or school!
Watch your favorite movies or T.V. shows.
Read your favorite books. Pakistan has a rich literary tradition, so dive in and explore some of our country's best authors!
Conclusion
So there you have it: the complete list of public holidays in Pakistan 2022! If you're interested in learning more about the country and its culture, check out our other articles on Pakistan. We hope you found it helpful and wish you a delightful year ahead!