23 March Pakistan Day
23 March is an important day in Pakistan's history. On this day in 1940, the All India Muslim League demanded a separate homeland for Muslims in British-ruled India by passing the Lahore resolution. This movement led to the creation of Pakistan in 1947, after India's independence. On Pakistan Resolution Day, let's take a moment to remember all that Pakistan has achieved and all we still have to work for it. Let's celebrate our diversity and our spirit of togetherness. And let's pledge to continue moving forward together as one nation.
This post will tell you everything about the 23 March Pakistan Day History, Celebrations, and Events.
Pakistan Day
Pakistan Day is a time to reflect on the nation's history and progress. It's a day to celebrate the unique heritage and culture of Pakistan. It is also a time to remember those who have sacrificed their lives for Pakistan's independence and sovereignty. The day is observed as a public holiday each year across the nation.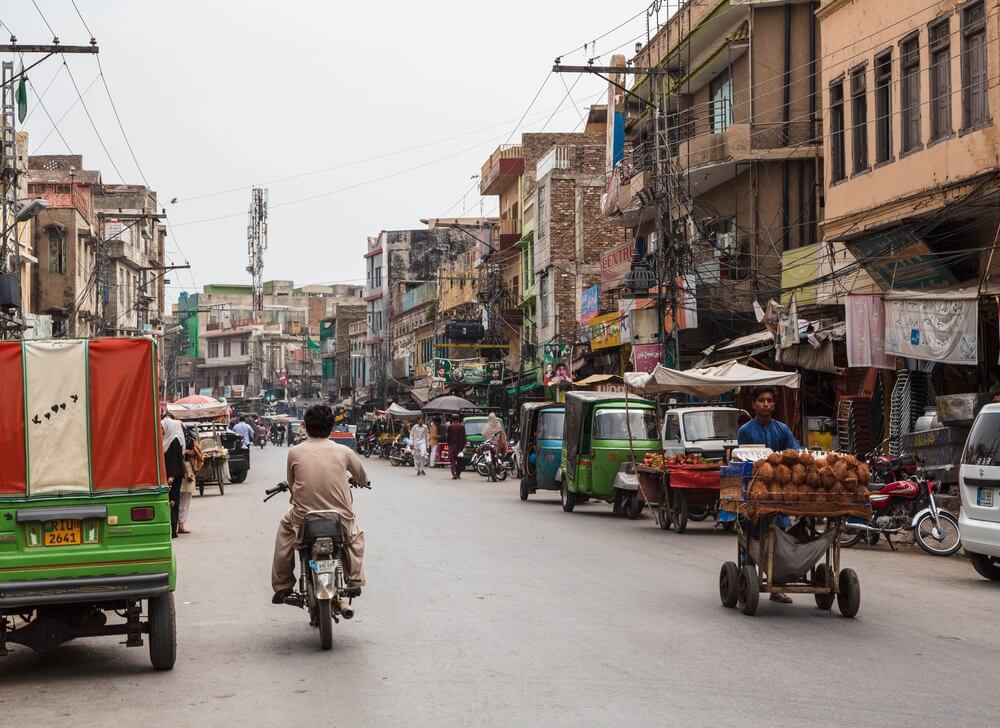 But Pakistan Resolution Day is also about looking to the future. It's a time to reaffirm our commitment to building a stronger, more prosperous Pakistan. We must continue working together to address our country's challenges and create a better future for all citizens. So let's come together and celebrate 23 March Pakistan Day with pride and patriotism. Let's remember our past while looking forward to an even brighter future.
History and Background of 23 March Pakistan Day
From 1937 to 1939, when Congress was in power, its "High Command's strict regulation over its provinces indicated what would happen to the provinces with a majority of Muslims once it seized control of the center. A large portion of the League's propaganda at this point focused on the Congress ministries and their alleged attacks on Muslim culture. The increased activity of the Hindu Mahasabha, the hoisting of the Congress tricolor, the singing of Bande Mataram, the Vidya Mandir program in the Central Provinces, and the Wardha educational program were all seen as evidence of "Congress atrocities." Therefore, despite not representing Muslim interests, Congress attempted to eliminate every other party.
Consequently, separation was rapidly gaining ground by 1938–1939. At its inaugural meeting in Karachi in October 1938, the Sindh Provincial Muslim League Conference passed a resolution urging the All India Muslim League to draft a draft constitution allowing Muslims to achieve complete independence.
The Lahore Resolution—now known as the Pakistan Resolution—expressed the concept of the state of Pakistan. Under the direction of Muhammad Ali Jinnah, the leaders of the Indian subcontinent only discussed and agreed upon this text. It is the only document referred to as Pakistan's "father document."
The All-India Muslim League adopted the Lahore Resolution, also known as the Pakistan Resolution, during its three-day general session in Lahore on March 22–24, 1940. It was prepared and written by Muhammad Zafarullah Khan, and A. K. Fazlul Huq (Prime minister of Bengal) delivered it.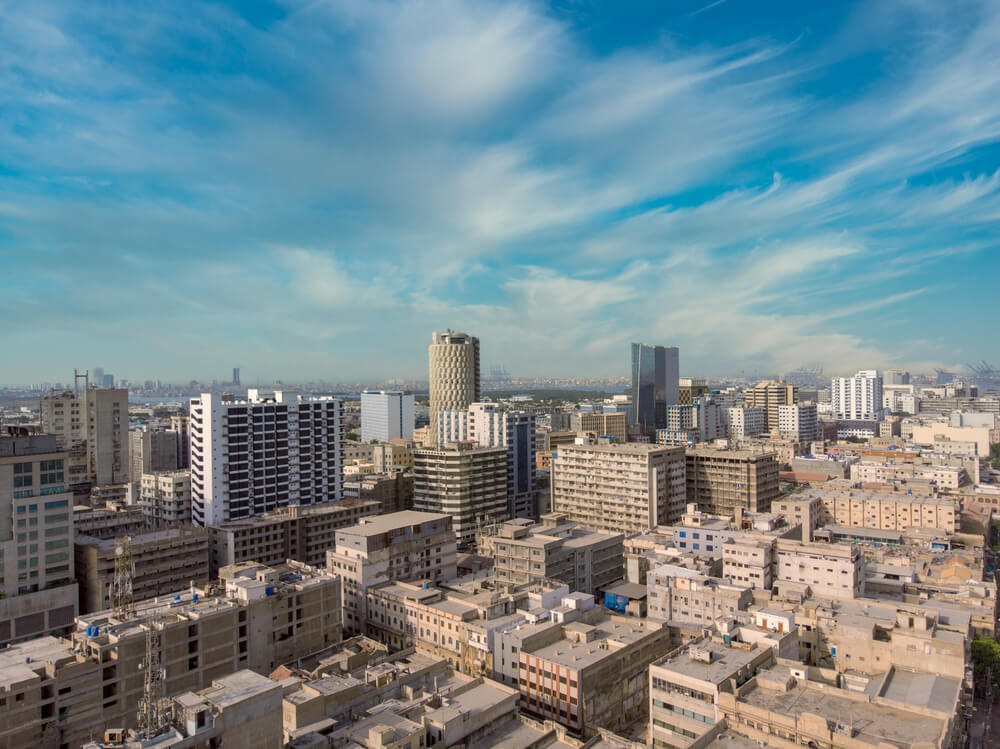 According to the following quote from the resolution, Muslims demanded independent states:
"The areas where Muslims are numerically in the majority, such as in the North Western and Eastern Zones of (British) India, should be grouped to form "independent states," in which the constituent units should be autonomous and sovereign. Geographically adjacent units are demarcated regions that should be included."
Hindu leaders and the press quickly characterized the resolution as a call for the establishment of Pakistan; shortly after the Muslim League meeting in Lahore, some people started referring to it as the Pakistan Resolution. It is a significant piece of Pakistani history. In addition, it said
"The protection of minorities' religious, cultural, economic, political, administrative, and other rights must be explicitly provided for in the constitution, along with adequate, effective, and mandatory safeguards for both the units and the regions."
Even though Choudhary Rahmat Ali had suggested the name "Pakistan" in his Pakistan Declaration, it wasn't until the resolution that it started to use.
When Do Pakistanis Celebrate 23 March Pakistan Day?
Pakistan Day is celebrated every year on 23 March to commemorate the Lahore Resolution passed by the Muslim League on this day in 1940. This resolution called for establishing an independent Muslim state in the Indian subcontinent. In 2023 Pakistan Resolution Day will mark on Thursday.
How Do Pakistanis Celebrate 23 March Pakistan Day?
Every 23 March, Pakistanis from all walks of life come together to celebrate Pakistan Resolution Day. It's a time to reflect on the nation's history and progress and to reaffirm our commitment to Pakistan's founding principles.
It's a day of celebration and patriotism. Everyone is encouraged to show their love for Pakistan by flying the flag and attending special events organized by the government or local communities.
Many traditions are associated with Pakistan Day. One is the change of guard ceremony at the mausoleum of Quaid-e-Azam Muhammad Ali Jinnah. It is a very solemn occasion, where representatives of the three armed forces take turns guarding the tomb.

Another tradition is the march past, where soldiers march in formation and display their weapons and military hardware. It is always an awe-inspiring sight, and it's a chance for the Pakistani people to show their support for the military.
Finally, there's the national flag-raising ceremony, which is a patriotic event. Everyone sings the national anthem and celebrates all that makes Pakistan unique.
Numerous events and activities, such as conferences, seminars, book fairs, exhibitions, sports competitions, and cultural activities, are being held across the nation to highlight the historical significance of the day.
What is the other Name for 23 March Pakistan Day?
There are many names for Pakistan day, as follows:
Yawm-e-Qarārdād
Yawm-e-Pākistān
Pakistan Resolution Day
Republic Day
Resolution Day
Qarardad-e-Lahore
Lahore Resolution day
23 March Pakistan Day
Why is 23 March Pakistan Day Celebrated?
Pakistan day celebrates the passing of the Lahore Resolution on 23 March 1940. This resolution called for establishing an independent Muslim state in the Indian subcontinent.
After years of struggle and sacrifice, Pakistan was born on 14 August 1947. Since then, Pakistan has made great strides in development and progress. The country is now an important player on the world stage. Pakistan day is a time to celebrate all that we have achieved as a nation and to look forward to even greater things in the future.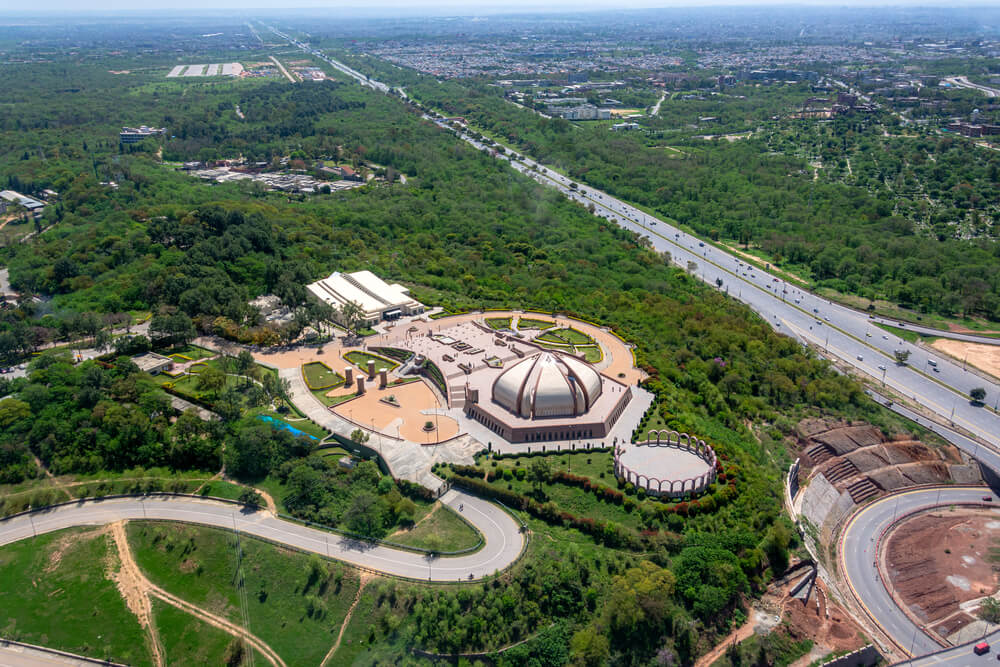 But Pakistan Day is more than just a commemoration of a historical event. It's also a time to reflect on Pakistan's progress since its inception and plan for the future.
How Pakistan has Changed over the Years
Since that fateful day in 1940, Pakistan has come a long way. The country has faced many challenges but has made significant strides in education, infrastructure, and economic development.
Pakistani citizens have worked tirelessly to build a better future for their nation. On Pakistan Day, we celebrate their achievements and look forward to more significant progress in the years to come.
Timeline of Pakistan Day / Events of 23 March Pakistan Day
Here is a timeline of events that led to Pakistan's independence from British rule on 14 August 1947.
Two Nation Theory
After 1857, particularly in the 20th century, the Hindu-Muslim question played a significant role in British Indian history and was of utmost importance. But "separate identity" remained the main problem for Muslims. Muslims are a distinct nation with different interests and rights has been brought up at various times and in multiple addresses. Because they adhered to "territorial nationalism," the Muslim, Hindu, and British peoples did not accept the Two-Nation Theory. According to Congress, any perceived tension between Hindus and Muslims resulted from the British government's "divide and rule" strategy. For Muslims, it was the central issue.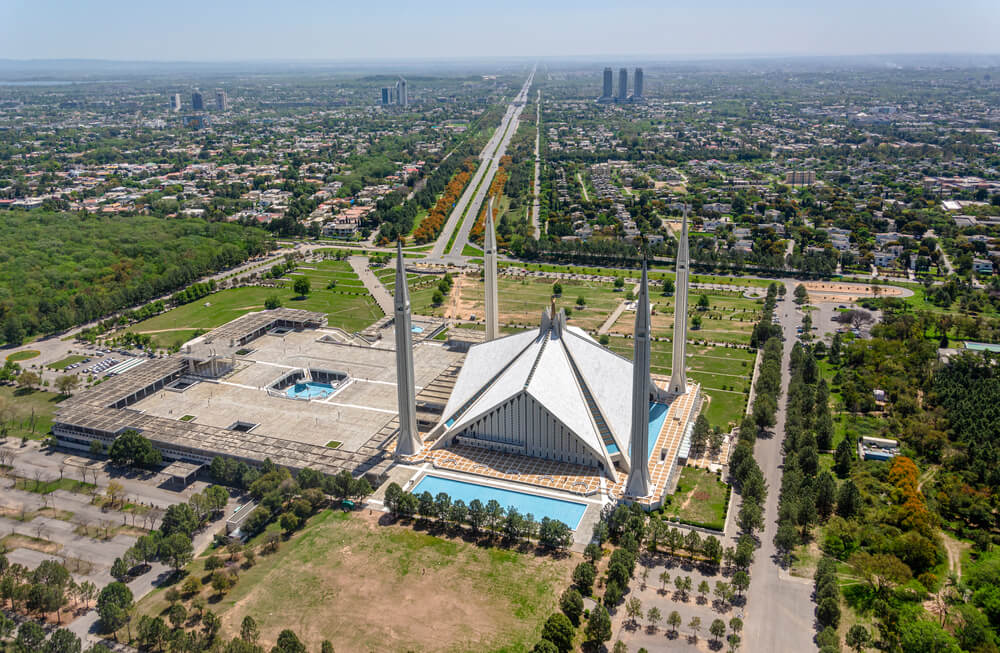 One significant issue that Muslims faced was that they were the minority, and non-Muslims made up the majority, distinguishing British India's situation from Middle Eastern nations, where Muslims made up the majority. The issue in British India was that the other community might overpower them; as a result, they placed a lot of emphasis on their identity, values, culture, heritage, and civilization, which they repeatedly argued gave them a unique, distinct identity. They were a nation, not just a minority. They resisted assimilating into the community of the majority for this reason.
December-1930
This sentiment had developed by 1930, as evidenced by the evolution of Indian history. Allama Iqbal made his presidential address while speaking in this context.
Iqbal was the Muslim League's President for the sessions held in Allahabad, the United Provinces, and Lahore in 1932 and in 1930. Iqbal outlined a vision of an independent state for the provinces in northwest India with a Muslim majority in his presidential address on 30 December 1930.
In his speech, Iqbal urged establishing "a Muslim India within India,", particularly in northwestern India. According to Iqbal, Muslims should have the ability to govern themselves. He stated:
"India is a continent of various human ethnic and linguistic groups that practice various religions and speak different languages. I favor the union of Sindh, Baluchistan, Punjab, and the North-West Frontier Province into a single State. The establishment of a united North-West Indian Muslim State, at the very least in North-West India, seems to me to be the Muslims' ultimate fate, whether they choose to exercise self-government within or outside the British Empire."
In his address, Iqbal also discussed his fear that Islam may have a similar fate as Christianity. To Islam, the matter is spirit realizing itself in space and time". European leaders, in contrast, disapproved of how they were "indirectly urging the world to recognize it as unquestionable dogma" and accepted the separation of church and state. I'm not sure what the nation-state idea will lead to in the Islamic world. The power of this idea makes it difficult to determine whether Islam will integrate and change it, as it has done with many other ideas eloquent of a different faith, or allow a complete change of its structure.
Allama Iqbal presented his ideas in this speech because he believed that the continent's division was necessary for a long-term solution to the problems. The Lahore Resolution of 1940 revived the same concept.
1933- Pakistan Declaration
The pamphlet known as the "Pakistan Declaration"—titled Now or Never; Are We to Live or Perish Forever? —was written by Choudhry Rahmat Ali and released on 28 January 1933. It was distributed to the Third Round Table Conference attendees in 1932 and contained the first use of the word Pakistan (without the letter I).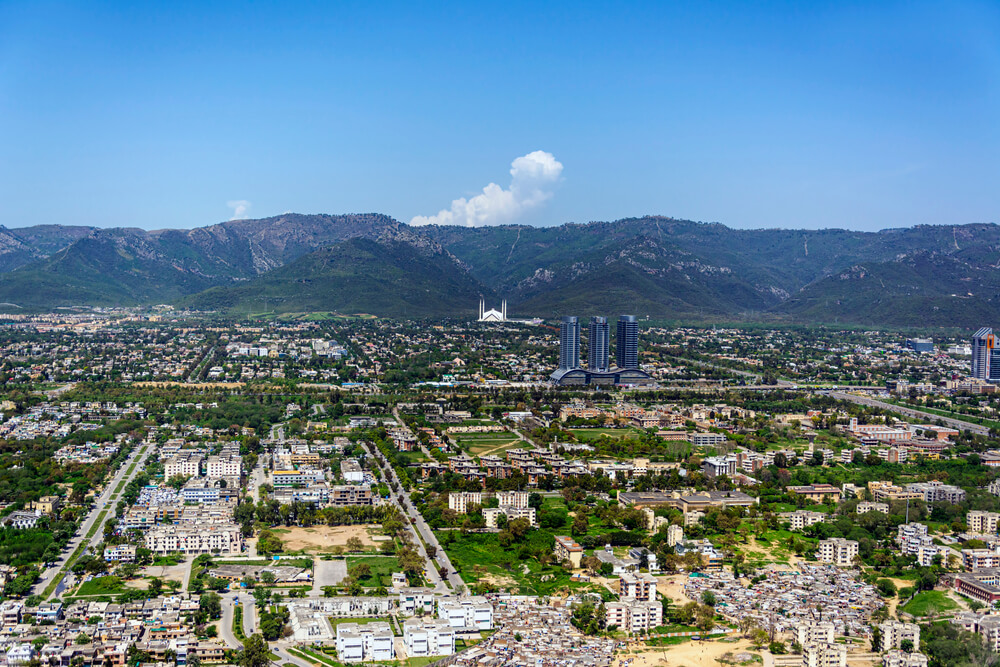 It stated:
"On behalf of the thirty million Muslims who reside in Pakistan, specifically Punjab, the North-West Frontier (Afghanistan) Province, Kashmir, Sind, and Baluchistan, in India's five northern units, I am enclosing this appeal. Their demand for granting Pakistan a separate Federal Constitution based on religious, social, and historical considerations embodies their desire to have their national status recognized as distinct from that of the other Indian citizens."
1940- Republic Day
On 23 March 1940, the Muslim League met for its annual meeting in Lahore, Punjab. The Muslim League, led by Muhammad Ali Jinnah and other Founding Fathers, described the events surrounding the conflicts between Hindus and Muslims and introduced the historical resolution that, despite not mentioning Pakistan at all, solidified the formation of a nation-state in South Asia as Pakistan.
In the years following 1940, the demands of the Muslim League became more definite and forceful. The Muslim League began concentrating on one aspect of the state by 1942. Quaid-e-Azam stated in September 1944 that he was referring to one State of Pakistan.
1947- Independence
3 June 1947 saw the announcement of the British plan to divide the Indian subcontinent into the two dominions of India and Pakistan. Pakistan and India gained independence on the 14 and 15th of August, respectively. The immediate conclusion was that Pakistan was a migrant state created in a violent environment.
Mr. Liaqat Ali Khan served as the country's first prime minister, and Muhammad Ali Jinnah served as its first governor-general. Before Pakistan adopted its constitution in 1956, the Indian Act of 1935 served as the nation's governing body.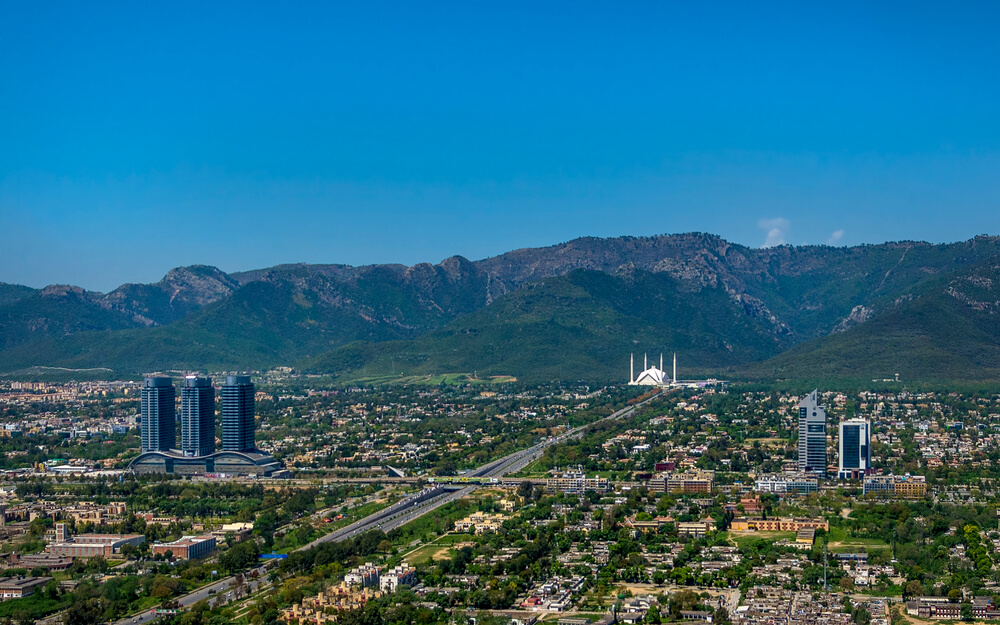 Republic Day commemorates the adoption of Pakistan's constitution, whereas Pakistan's Independence Day honors the country's liberation from British rule.
Before March 1940, the evolution of Pakistan began, and it ultimately resulted in 1947, when Pakistan gained independence.
Following the adoption of the Lahore Resolution, 20 million people moved back to their country of origin, forming the largest mass migration in human history.
Pakistan is now a reality, not just a dream!
Celebrations of Pakistan Day
On Pakistan Day, we remember our history and reflect on how far we have come as a nation. We reaffirm our commitment to working together for a better Pakistan. Events and ceremonies occur throughout the day, including a parade and a flag-raising ceremony.
Pakistan Day celebrations begin with a 31-gun salute in Islamabad, the federal capital, and a 21-gun salute in the provincial capitals, each followed by special prayers for the growth and prosperity of the nation.
The main festivities take place in Islamabad, Pakistan's capital. Typically, the chief guest is the President of Pakistan, joined by cabinet members, military chiefs of staff, and the joint chiefs of staff chairman.
The national news media practice and broadcasts live coverage of an entire inter-services joint military parade. During this parade, the Pakistani military's internal services also display some of their strength and prowess.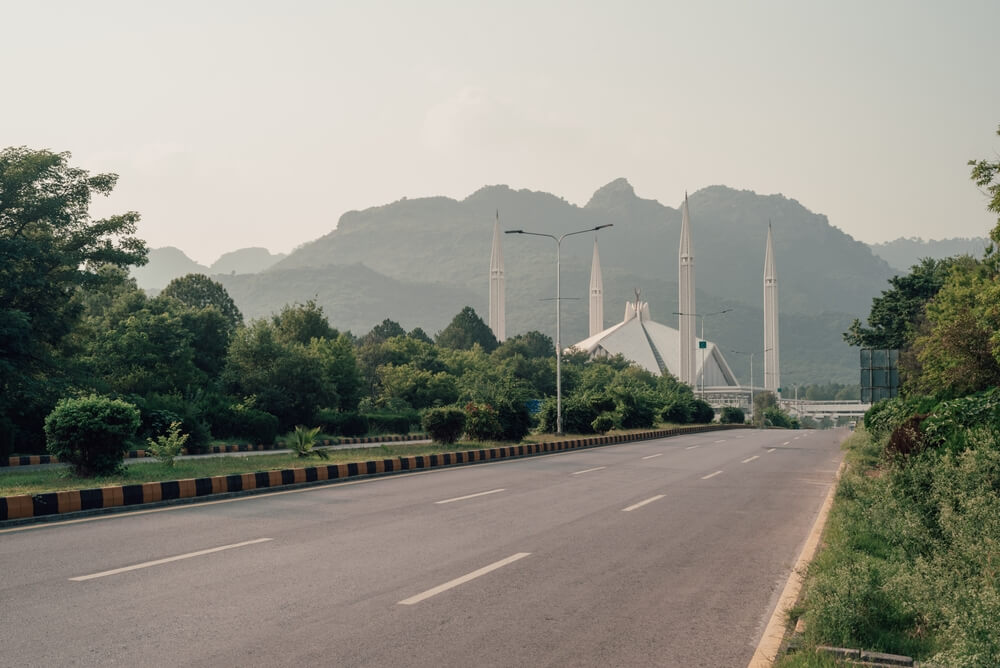 In Islamabad, the nation's capital, there will be an entire military and civilian parade as part of the holiday celebrations. These take place early in the morning and are presided over by the President of Pakistan. The President presents medals and national awards to the recipients at the Presidency following the parade. Additionally, wreaths are placed at the graves of Muhammad Iqbal and Pakistan's founding father, Muhammad Ali Jinnah. Foreign dignitaries have been invited to the military parade on special occasions.
Parade Commanders
Army officers who have led the joint services parade of Pakistan Day celebrations from 2000 to the present day are as follows:
Brigadier Muhammad Arsalan Tariq Ali commanded parade in 2022.
Brigadier Azhar Yasin commanded Pakistan day celebrations parade in 2021.
Brigadier Naseem Anwar in 2019.
Brigadier Amer Amin commanded parade in 2018.
Brigadier Amer Ahsan Nawaz commanded the parade of Pakistan day celebrations in Islamabad in 2017.
Brigadier Amir Majeed commanded parade in 2016.
Brigadier Khurram Sarfaraz commanded the Pakistan day parade in 2015.
Brigadier Ihsan ul Haq commanded Pakistan day parade in 2008.
Brigadier Tariq Ghafoor in 2007.
Brigadier Naushad Kiani in 2005.
Brigadier Badar Munir in 2000.
Foreign Dignitaries
Foreign ministers of Niger, Saudi Arabia, China, Thailand, and Tunisia attended Pakistan day celebrations in 2022.
Mahathir Mohamad, Prime Minister of Malaysia, attended Pakistan day celebrations on Pakistan Resolution Day in 2019.
Maithripala Sirisena, President of Sri Lanka, participated in the 23 March Pakistan day in 2018.
Hamid Karzai, President of Afghanistan, participated in Pakistan day celebrations in 2005.
Cassam Uteem, President of Mauritius, attended Pakistan resolution day celebrations in 1996.
Robert Mugabe, President of Zimbabwe, attended 23 March Pakistan in 1987.
General Rudini, Chief of staff of the Indonesian Army, participated in the 23 March Pakistan day celebrations in 1985.
Foreign Contingents
Foreign Contingents who participated in Pakistan Day celebrations in 2022 are as follows:
Royal Saudi Land Forces from Saudi Arabia.
Turkish Armed Forces from Turkey.
Special Forces of Azerbaijan from Azerbaijan.
Armed Forces of the Republic of Uzbekistan from Uzbekistan.
Bahrain National Guard (Special Operation Unit) from Bahrain.
First Republic Day parade
The first Republic Day parade took place on 23 March 1956 to commemorate the day Pakistan became a republic. Iskander Ali Mirza, Pakistan's newly elected President, saluted during the parade in Karachi. The processions took place simultaneously in other significant cities and military installations.
General Ayub Khan, the head of the Pakistani Army, saluted in Rawalpindi. Local governors or military commanders saluted in Lahore, Jhelum, Rahim Yar Khan, Quetta, and Peshawar.
Interesting Facts About Pakistan Day
The Lahore Resolution was the original name for the Pakistan Resolution. The All-India Muslim League passed it at Minto Park on 23 March 1940. It was the first step toward Pakistan because it marked the first official acceptance of the concept of an independent country.
Minar-e-Pakistan honors Pakistan resolution day. It took eight years to complete the enormous structure as a memorial to mark the Lahore Resolution.
The resolution is also known as the Pakistan Resolution, which was an essential step in the movement for Pakistani independence.
Minar-e-Pakistan prominently displays the contents of the resolution.
FAQs
What is the official name of Pakistan day?
The official name of Pakistan resolution day is Yaum-e-Pakistan. This day is observed as a national holiday in Pakistan.
What is the importance of Pakistan day?
Pakistan Day is the most critical event in the history of the Indian subcontinent, which eventually led to the creation of Pakistan. The resolution called for establishing an independent Muslim state in the subcontinent.
It's also a time to look ahead to the future and think about how we can make Pakistan an even better place for all its citizens. That's something that we should all be striving for every day.
Conclusion
Pakistan has come a long way since then. However, there's still a lot of work to be done. We need to keep working to make sure that Pakistan is a country that is safe and welcoming for everyone, regardless of religion or ethnicity.
Let's all take a moment on Pakistan Day to reflect on our country's progress and pledge to continue working towards a better future for all Pakistanis.