Pakistan Independence Day
Pakistan Independence Day is a national holiday in Pakistan, commemorating the anniversary of Pakistan's independence from British India on 14 August 1947. The day is a solemn reminder of the sacrifices made by Pakistani patriots to secure self-rule for their homeland. It is also an occasion to celebrate the country's rich cultural heritage and traditions. In 2023, Pakistan Independence Day falls on Monday, 14 August. Have you made your plans yet? There's plenty to enjoy in Pakistan on this special day!
If you're interested in learning about Pakistan Independence Day, check out our post!
History and Background
In the past, the region that now makes up Pakistan was a part of the British Indian Empire for most of the nineteenth century. The East India Company started trading with colonial India in the 17th century, and after winning the Battle of Plassey in 1757, the company took control of the country. The Government of India Act of 1858 allowed the British Crown to direct supervision of a large portion of the Indian Subcontinent after the Indian Rebellion of 1857. The All India Muhammadan Educational Conference founded the All-India Muslim League in Dhaka in 1906 due to the conditions brought on by the division of Bengal in 1905, intending to establish a separate Muslim state.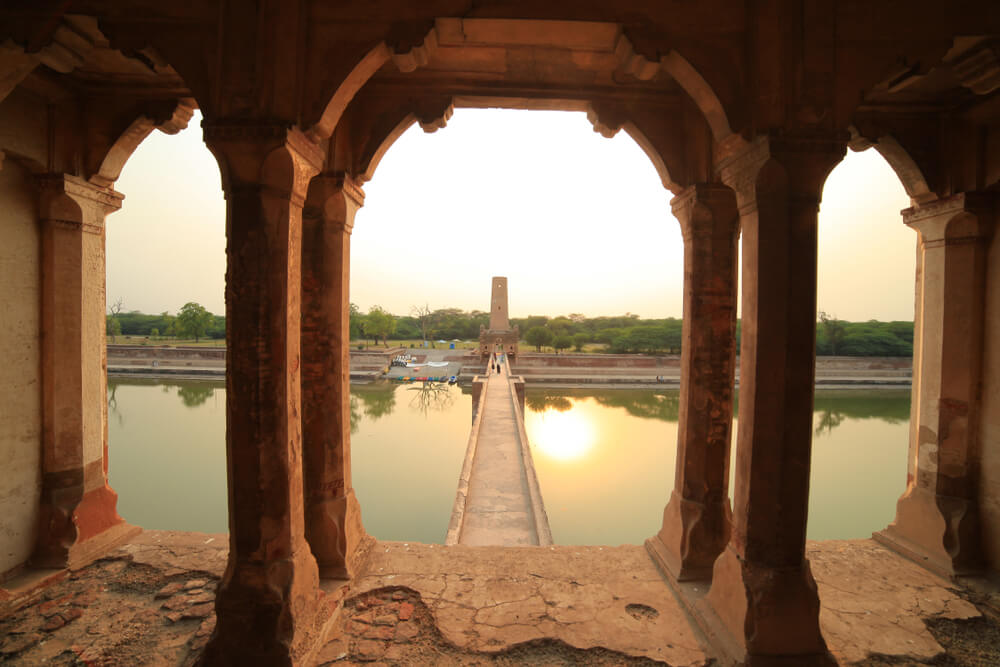 Following World War I, the British instituted reforms like the Montagu-ford Reforms. Still, it was also when Indian activists made vociferous demands for self-rule and the oppressive Rowlatt Act passed. Widespread unrest during this period culminated in national nonviolent movements of non-cooperation and civil disobedience. During his speech as the Muslim League's President in December 1930, Allama Iqbal floated the concept of a separate Muslim state in the northwestern parts of South Asia. Chaudhary Rahmat Ali made a declaration three years later that included the acronym "Pakistan" as the proposed name for the new state. It comprised the five "northern units" of Sindh, Baluchistan, Kashmir, Afghania, and Punjab. The proposal put forth by Rehmat Ali did not include Bengal as it did Iqbal.
Pakistan Movement
The All-India Muslim League, whose most well-known leader was Muhammad Ali Jinnah, led a rise in Muslim nationalism in the 1940s as the Indian independence movement gained momentum. Muslims and Hindus have long harbored ill will toward one another. The Muslim League, a political organization that served to protect the rights of British India's Muslim diaspora, was instrumental in the 1940s Indian independence movement and later served as the impetus for establishing Pakistan as a Muslim state in South Asia. The All-India Muslim League held its three-day general session from March 22–24, 1940, during which the Lahore Resolution, a formal political statement that demanded establishing an independent Muslim state, was presented. Pakistan Day is observed annually on 23 March to commemorate the day in 1956 when Pakistan became a republic rather than a dominion.
Events Leading to Pakistan Independence Day
Exhausted by recent occurrences like World War II and numerous riots, the Labour government in Britain realized in 1946 that it lacked domestic support, international support, and the dependability of the British Indian Army to maintain control of a British India that was growing more restless. The government decided to abolish British rule over the Indian Subcontinent because it became less likely that the indigenous forces would be able to maintain control over a rising insurgency in India. Due to its status as a secular party, the Indian National Congress called for the creation of one state in 1946. In place of a single state, the All India Muslim League emphasized the notion of a separate Pakistan as an alternative. The British government sent the Cabinet Mission to India in 1946 to negotiate a settlement between Congress and the Muslim League; it proposed a decentralized state with significant powers granted to local governments, but both parties rejected it, sparking several riots in South Asia.
The British government eventually promised to give British India full autonomy by June 1948, according to Prime Minister Clement Attlee's announcement in February 1947. British India will split into two independent states; the British government declared on 3 June 1947. The succeeding governments would receive dominion status and an implied right to leave the British Commonwealth. Viceroy Mountbatten decided the date of the power transfer was 15 August, which marks the second anniversary of Japan's World War II surrender. To attend the ceremonies in India and Pakistan, he decided to hold the power-transfer ceremony on 14 August instead of any other day.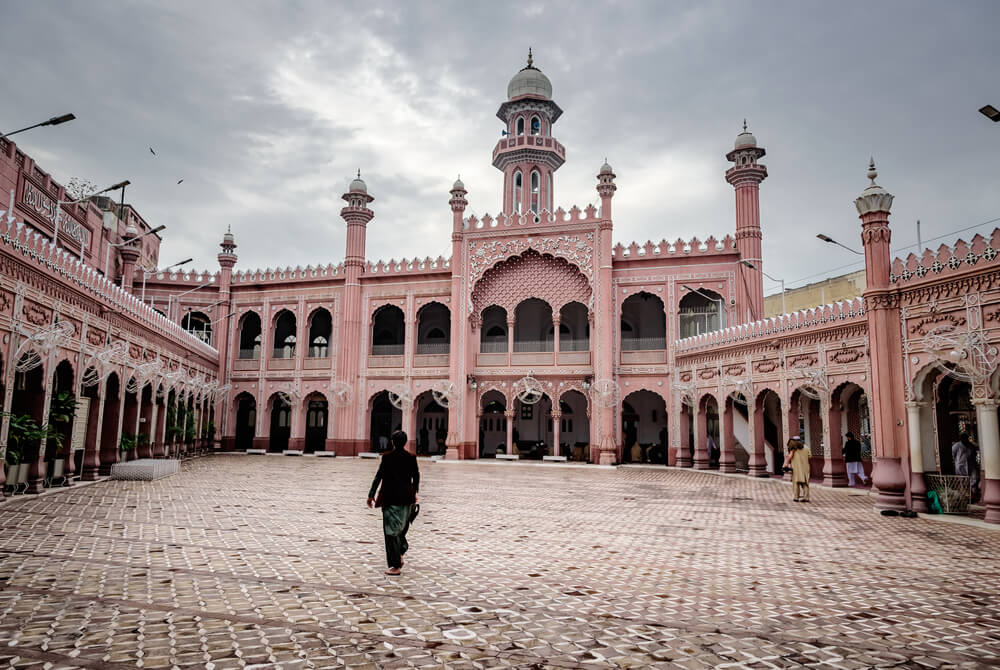 British Parliament approved the Independence Act of 1947 divided British India into the Dominion of Pakistan and the Dominion of India, which would later become the Republic of Pakistan and India, respectively. The Act established a framework for partitioning Bengal and Punjab provinces between the two countries, founded the Governor-office, General's granted each Constituent Assembly full legislative authority, and divided joint property between the two new nations. On 18 July 1947, the Act eventually received royal assent. Due to religious violence on the Subcontinent, the partition was accompanied by bloody riots, widespread casualties, and nearly 15 million people displaced. In the months leading up to independence, millions of Muslim, Sikh, and Hindu refugees crossed the newly drawn borders into Pakistan and India, respectively.
In Karachi, on 14 August 1947, Muhammad Ali Jinnah took the oath of office as the first governor-general of the newly independent Dominion of Pakistan. Numerous people celebrated the country's independence, but given the frequent communal riots in 1947, the mood remained tense. The Indian Independence Act of 1947 declared 15 August to be the birthday of modern-day Pakistan and India because the change of power occurred at midnight on August 14 and 15. According to the Act, "Two independent Dominions shall be established in India, to be known respectively as India and Pakistan, as of the fifteenth day of August, nineteen hundred and forty-seven."
When Did Pakistanis Get an Independent Country?
On 15 August 1947, the Indian Independence Act of 1947 created two independent countries—India and Pakistan—by carving the Mughal Empire at midnight. This Act permits both countries to observe 15 August as Independence Day. Even Pakistan's first commemorative postage stamps refer to 15 August as Independence Day. However, unlike India, Pakistan commemorates its Independence Day on 14 August rather than 15 August. Why so?
According to the Indian Independence Act, two independent Dominions—to be known as India and Pakistan, respectively—shall be established in India as of 15 August 1947. Nevertheless, Pakistan observed it on 14 August. There are many explanations for why Pakistan celebrates its independence on 14 August. Several of which might be myths or facts!
We'll review a few explanations for why Pakistan celebrates Independence Day on 14 August. Let's ride together.
Why Does Pakistan Observe its Birthday a Day Ahead of India?
For those who perceive that Pakistan should commemorate its independence on 15 August. Have you heard? The founder of Pakistan, Mohammed Ali Jinnah, provided a radio address that confirmed the stated date. In his speech on Independence Day, Jinnah said, "The independent and sovereign nation of Pakistan celebrates its birthday on 15 August. The Muslim nation, which has made numerous sacrifices in recent years to obtain its homeland, now sees the fulfillment of its destiny."
However, the three explanations as to why do Pakistan celebrates independence on 14 August 1947 are as follows:
Ramadan's Auspicious Occasion
According to the first version, 15 August that year was significant for Muslims in Pakistan because it was the final Friday of the Islamic month of Ramzan. Because the 27th day of Ramadan is an auspicious day of the holy month, it is argued or believed that the mediational night of August 14 and 15, 1947, coincided with this day. As a result, 14 August was chosen as the day of independence.
The Hectic Schedule of Lord Mountbatten
According to the second theory, the British government's initial plan to transfer power to India and Pakistan had to be in place before June 1948 for it to take effect during the partition of India. However, Lord Mountbatten, the final British viceroy of India, rushed the handover of power by announcing during a press conference that independence would occur on 15 August 1947.
In New Delhi, at midnight on August 14 and 15, Mountbatten was supposed to formally hand over power to Indian authorities. And Karachi, Pakistan's first capital, where Mountbatten had to hand over power to Jinnah, was to serve as the site of the country's declaration of independence.
However, Mountbatten could not be present in both locations at once. Thus, Mountbatten's trip to Karachi on 13 August provided a solution. Then, on 14 August, he spoke to Pakistan's founding assembly, telling them that "tomorrow, the fate of the new Dominion of Pakistan rests in your hands."
We can infer from this that Pakistan gained independence on 15 August. However, some contend that because Mountbatten announced Pakistan's transfer of power on 14 August, the government chose to observe Independence Day on this day.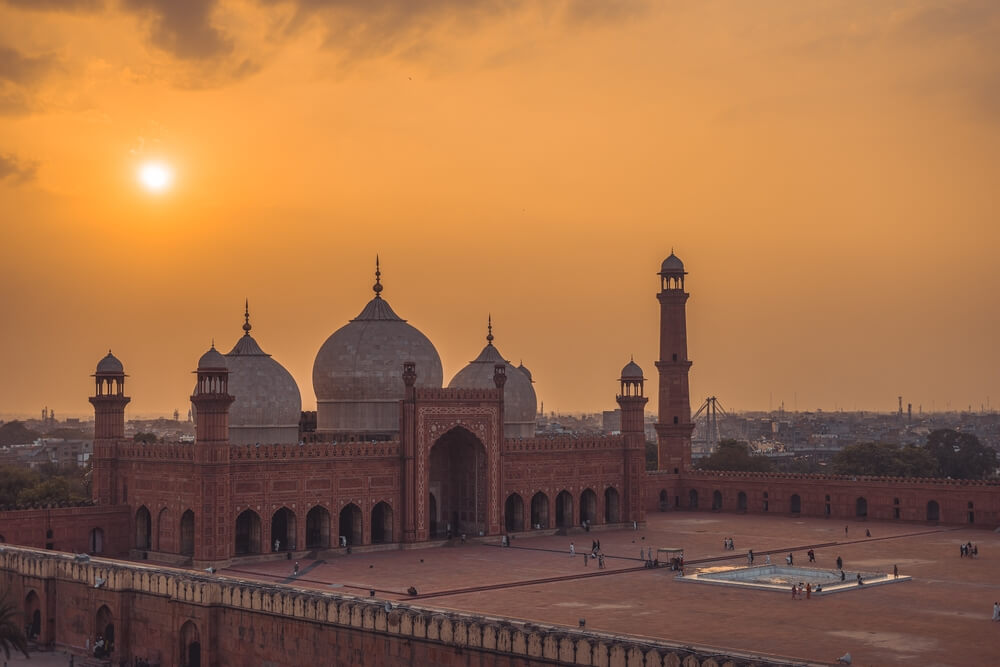 Cabinet Decision
Let's read about a different account in which a section of Pakistan's leadership desired to observe Independence Day before India did. So, at the end of June 1948, a meeting of the first cabinet of Pakistan's ministers was held, with Liaqat Ali Khan as the meeting's chairman. This meeting decided to move Pakistan's Independence Day from one day to 14 August.
After Jinnah's approval, the government changed the date of Pakistan's Independence Day to the 14th; however, this change is not present in historical sources.
Is there a Public Holiday on Pakistan Independence Day?
Yes, there is a public holiday on Pakistan Independence Day. People of all ages celebrate it with great enthusiasm and patriotism throughout the country. People participate in various activities and events to mark the occasion. A large military parade is another feature of the day, which takes place in Islamabad, the nation's capital.
Who Struggled Hard to Provide the Muslims with an Independent Country?
Pakistan was established due to the hard work and sacrifices of many people. Some of the most notable leaders were Muhammad Ali Jinnah (the "Great Leader"), Allama Iqbal, and Liaqat Ali Khan, who struggled hard for an independent country. These men were instrumental in convincing the British to grant independence to the Muslims of South Asia.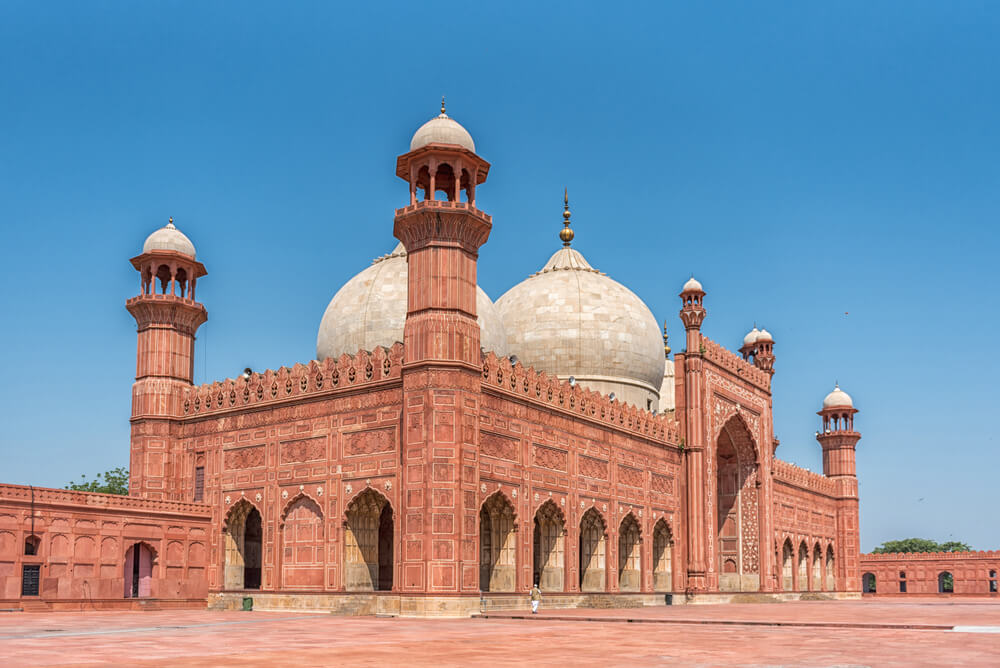 But it wasn't just political leaders who played a role in this historical event. The people of Pakistan also rallied behind their cause, forming volunteer armies and fighting for their independence. Ultimately, their determination and courage led to the creation of a new and proud nation: Pakistan.
Importance of Pakistan Independence Day
In 2022, Pakistan celebrates its 75th Independence Day on 14 August. The day marks the birth of a new nation, free from British colonial rule and tyranny.
For Pakistanis, Independence Day is a time of great pride and celebration. It is a day to commemorate the country's rich and diverse culture and reflect on the sacrifices made by generations of patriots who fought for independence. Most importantly, Independence Day is a time to reaffirm our commitment to democracy and the rule of law. We must work together to build a more robust, prosperous Pakistan free from exploitation and discrimination. Let's join in solidarity and celebrate our shared identity as proud Pakistanis!
Celebrations of Pakistan Independence Day
Pakistanis celebrate Independence Day with great enthusiasm and patriotism. The day is marked by grand parades, colorful fireworks, and memorable Pakistan independence day speeches and ceremonies. People fly the Pakistani flag high and showcase their national pride in every way possible. It is a day of joy and carnival; everyone comes together to commemorate this momentous historical occasion. Pakistanis organize different celebrations.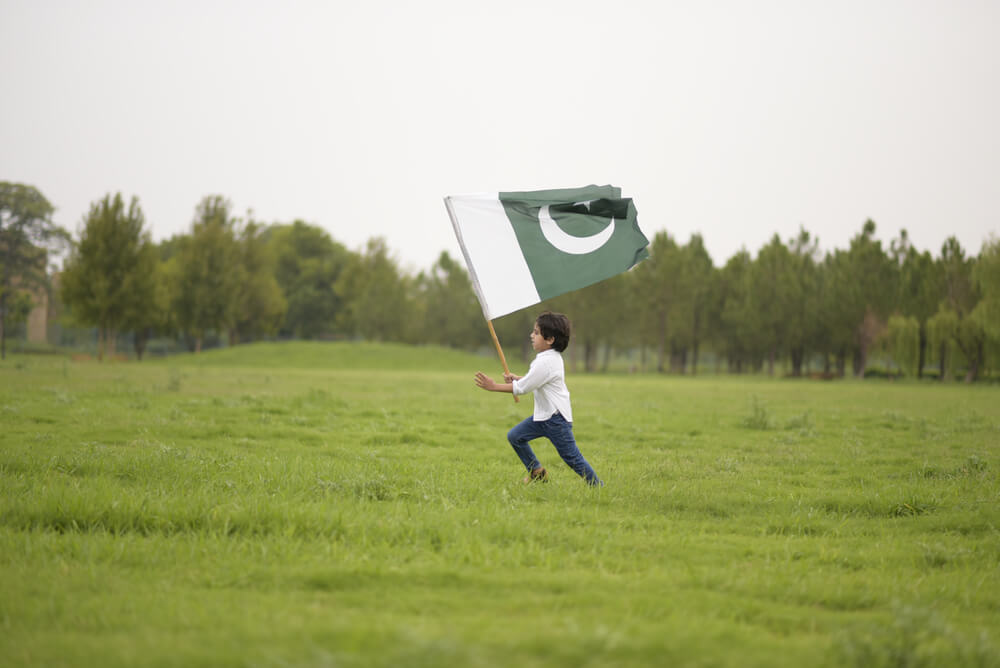 Official Celebrations
Government representatives, diplomats, and politicians attend meetings held in the provincial capitals by local governments to prepare and finalize the plans for the independence day celebrations. Public organizations, schools, universities, and government agencies organize seminars, sporting events, and social and cultural events leading up to independence day. Government starts drives to clean and ready the Mazar-e-Quaid for the celebration.
Festivities in Islamabad on Pakistan Independence Day
In Islamabad, the official celebrations begin with raising the national flag atop the Parliament Building and the Presidency, followed by a 21-gun salute in the provincial capitals and a 31-gun salute in the capital. Pakistan's President and Prime Minister deliver speeches to the country live on television. At rallies, ceremonies, and events, representatives of the government, political figures, and public figures speak or deliver messages that celebrate Pakistan's accomplishments, outline its future goals, and pay tribute to its heroes. Government buildings, such as the Supreme Court, Prime Minister's Secretariat, and President's House, are decorated and lit up in vibrant colors and lights.
The Armed Forces shift the guard at national monuments every independence day. Parades for Independence Day frequently highlight the Army, Air Force, and Navy. The Nazim (mayor) of the relevant constituency conducts the flag-hoisting ceremony in each city across the nation. Senior officers from different public and private departments conduct the ceremony in various public and private departments. PIA introduced a special in-flight jam session to amuse passengers flying on Independence Day in 2017. It featured artists singing national songs on board a domestic flight.
Flag Raising Ceremonies
Flag-raising ceremonies occur at Pakistani diplomatic missions abroad, and leaders of other nations, celebrities, and diplomats congratulate Pakistan. While military contingents frequently participate in parades, sometimes government invites foreign dignitaries as the Main guests at ceremonies.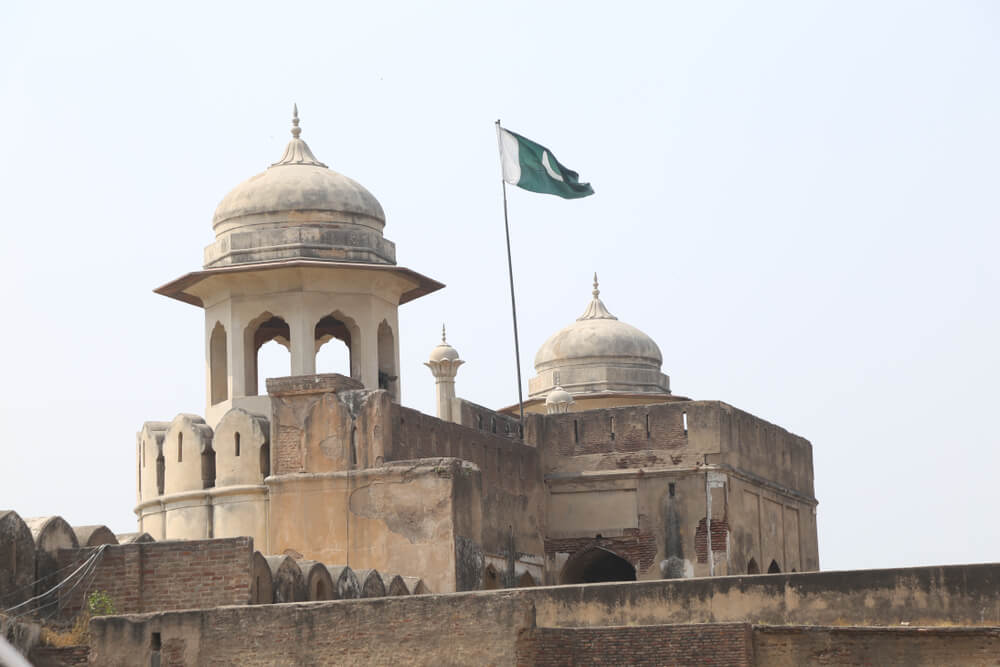 Tradition dictates that paramilitary soldiers from Pakistan and their counterparts from across the border exchange sweets at the international border. Major thoroughfares and avenues leading to Jinnah's mausoleum in Karachi, including Mazar-e-Quaid Road, Shahara-e-Quaideen, and Shahrah-e-Faisal, fly the national flag. The Minar-e-Pakistan in Lahore, where the Pakistan Resolution passed in 1940, is lit up the night before Pakistan's independence day to symbolize its significance in the country's founding.
Public Celebrations
As August gets underway, specialized booths, fairs, and stores are set up all over the nation to sell national flags, images of national heroes, buntings, badges, banners, posters, Baajas, multimedia, and other celebratory items. Buntings, candles, oil lamps, national flags, and pennants decorate streets, private buildings, homes, and vehicles.
Businesses and renowned designer clothing stores carry clothing, jewelry, and self-adornments with patriotic themes related to independence and assertive practice marketing.
On this day, people sing the national anthem along with the raising of the flag and patriotic chants like Pakistan Zindabad raised at various government buildings, schools, residences, and monuments. Famous artists feature in musical concerts and dance performances organized inside and outside the nation.
A tribute is given to those who perished during the riots and migration that followed Pakistan's independence in 1947, as well as to political leaders, well-known artists, and scientists who received the Nishan-e-Haider award and Pakistan Army martyrs.
Pakistani immigrant communities take part in the celebrations as well. Notable buildings, public squares, and monuments frequently illuminate the national colors and flag of Pakistan as a show of festival in nations where there are sizable Pakistani communities or which have strong relations with Pakistan.
The Pakistani diaspora organizes cultural events and public parades to commemorate Independence Day in cities with sizable Pakistani populations, such as New York, London, and Dubai. Additionally, in Jammu and Kashmir, Kashmiris who support Pakistan are known to observe the day, upsetting Indian authorities.
Independence Day Fireworks at Giga Mall Islamabad
If you're looking for a place to celebrate this Independence Day, Giga Mall is the best choice. There will be a crowded calendar of happy, entertaining, and family-friendly activities, including spectacular independence day fireworks at Giga Mall.
The Giga Mall will display fireworks in honor of Pakistan Independence Day this year. On 14 August, at 00:00, fireworks will cause the sky to burst into brilliant colors. On 14 August 2023, there will be a spectacular fireworks display at Giga Mall, where you can go and celebrate Independence Day with the crowd. Pick your spot for this beautiful event early because many areas fill up quickly!
Street Celebrations
Days before Independence Day, Pakistanis start to feel festive as they spend a lot of money on dresses, accessories, and food in crowded markets. Several stalls decorated with national flags, green-white dresses, bunting, balloons, badges, banners, and other items are set up in crowded areas of cities all over the nation to inspire the celebrants' patriotic spirit.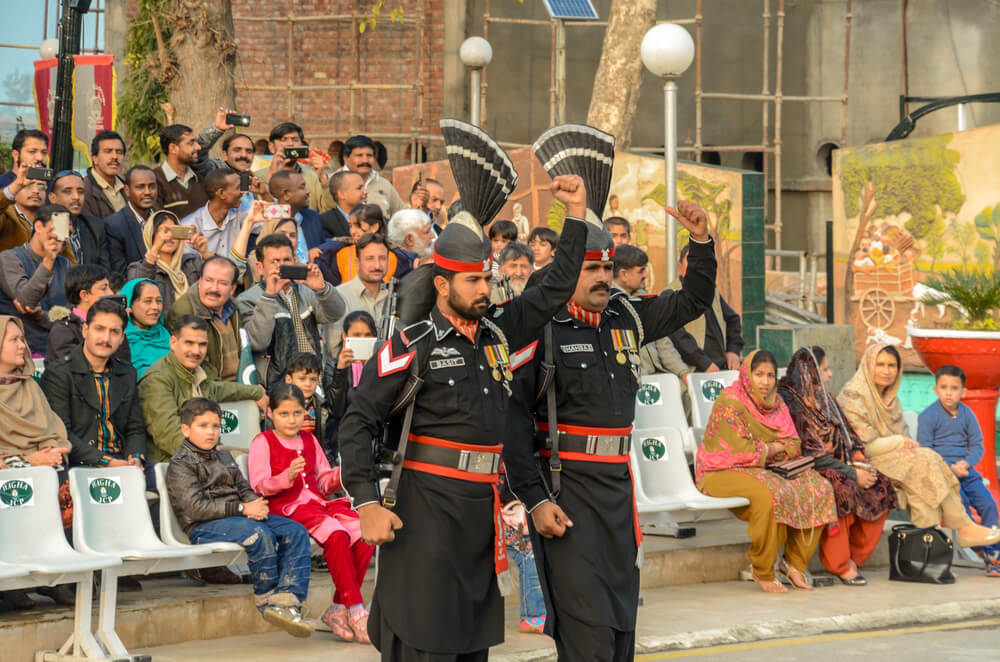 You can see the national flag flying in various sizes, from balconies to cars to well-known locations. Green and white fairy lights illuminate the streets. Shop owners are ready for Independence Day with t-shirts featuring flags, traditional attire in green and white, and badges.
Locals also sell similar goods on the side of the road, on pushable wooden carts. Everyone shares a love of their country.
Flag Hoisting Ceremony
The flag hoisting ceremony, held at dawn, is integral to Pakistan's Independence Day celebrations. Raising a national flag symbolizes a country's independence from colonial rule. On Pakistan's Independence Day, people can watch live footage of leaders raising their country's flag in many cities around Pakistan. This tradition began with Muhammad Ali Jinnah, Pakistan's founder, who hoisted the flag for the first time in Lahore in 1947. Hundreds of flag-hoisting ceremonies occur across Pakistan's four provinces and territories.
Famous Songs of Independence Day
Beginning in August, radio stations start playing Milli Naghmay (patriotic songs), and several TV programs and shows that highlight Pakistan's history, culture, and accomplishments start airing. Songs like Jazba-e-Junoon and Dil Dil Pakistan, two well-known national anthems, are played and sung everywhere in Pakistan. Each year, new patriotic songs are also made available. The 1998 movie Jinnah tells Jinnah's life story and describes the occasions leading up to Pakistan's independence.


Works Related to Pakistan's Independence Day
Numerous literary and scholarly works portray the occasions surrounding Pakistan's independence. The events leading up to Pakistan's sovereignty are described in the books Freedom at Midnight by Larry Collins and Dominique Lapierre, Saadat Hasan Manto's short story Toba Tek Singh, and the poetry of Faiz Ahmad Faiz. Mumtaz Mufti's autobiography, Ali Pur Ka Aili, describes the experience of moving his family from Batala to Lahore. Naseem Hijazi explains the sacrifices made by Muslims in South Asia during the country's independence in his book Khaak Aur Khoon (Dirt and Blood). In addition to chronicling the Pakistan Movement and the events leading up to Pakistan's independence, Dastaan, a Pakistani drama serial based on the Razia Butt novel Bano, also examines these events.
50th Anniversary of Independence
Pakistan marked the 50th anniversary of its independence in 1997. On 13 August 1997, the State Bank of Pakistan released a special rupee 5 banknotes featuring a picture of Baha-Ud-din Zakariya's tomb to mark the country's 50th anniversary of independence.
To commemorate the golden jubilee, Lahore's Gaddafi Stadium conducted the 1997 Wills Golden Jubilee Tournament in November 1997. The Pakistan Cricket Board honored all of the Pakistani test cricket captains. They are still alive during the championship round by parading them in horse-drawn carriages and awarding them gold medals. Pakistan flew its then-largest flag, measuring 340 by 510 feet (100 by 160 meters), on 14 August 2004.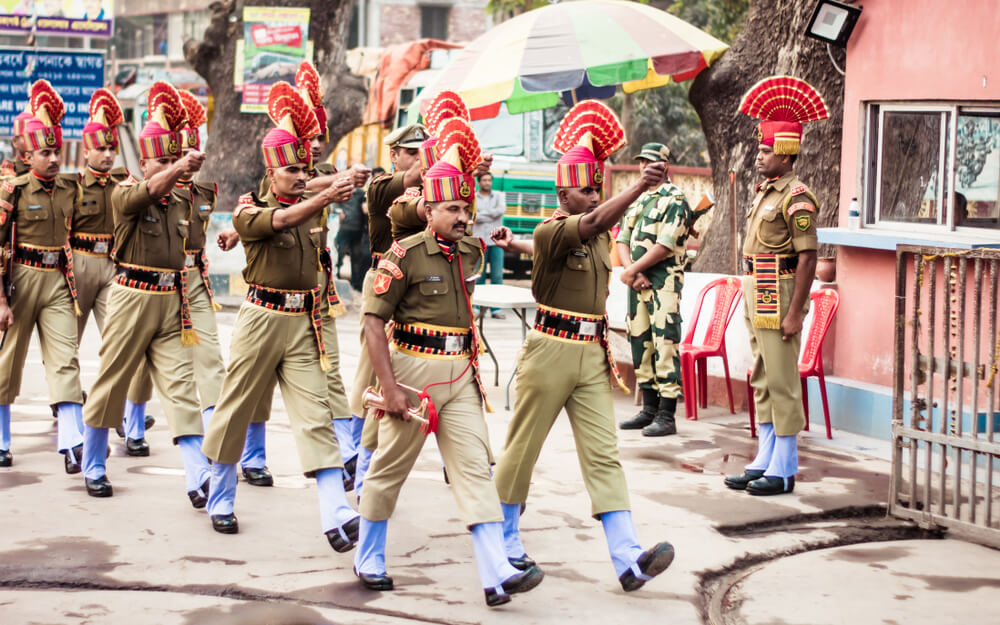 Since 2011, the Google Pakistan homepage has included unique doodles created with Pakistani symbols to commemorate Pakistan's Independence Day. These have included the star and crescent, national emblems, colors, historical and artistic representations, and other geographical and symbolic elements. Facebook welcomes users in Pakistan with a special message on the home page and allows users to post a status with a Pakistani flag icon on Independence Day.
Celebrations of the 75th Pakistan Independence Day at Wagah Border
Following a two-year hiatus due to the pandemic, tens of thousands of spectators, including foreigners, gathered on 14 August 2022. To witness the first-of-its-kind legendary ceremony with an electrifying effect on the voluble audience on the borders of two countries close to Punjab.
Around 35 kilometers from Lahore, at the Pakistan-India Wagah border post, Pakistani Rangers (in black) and Indian Border Security Force (BSF) soldiers participate in the Beating the Retreat ceremony during Pakistan's 75th Independence Day celebrations. During the ceremony, an Indian Border Security Force (BSF) soldier presented sweets to a Pakistani Rangers soldier.
Security Measures / Safety Measures
As independence day draws near, security precautions are stepped up nationwide, particularly in populated cities and troubled areas. The government set up security following a meeting of various representatives from intelligence and investigation agencies. High alert is declared in sensitive areas like the nation's capital to limit security threats. Despite this, there have been instances where insurgents who boycott the celebrations as part of their protest have carried out attacks on Independence Day.
On 13 August 2010, Floods claimed 1,600 lives, affected 14 million people, and devastated the nation. The president declared that independence day would not be officially observed that year due to the catastrophe.
Role of Islam on Pakistan Independence Day
The only country founded in the name of Islam is Pakistan. The leadership of the Muslim League, the ulama (Islamic clergy), and Jinnah articulated Pakistan in terms of an Islamic state and claimed that it had received overwhelming popular support from Indian Muslims, particularly those in British India's provinces where Muslims were a minority, like the United Provinces. After forming a close relationship with the ulama, Jinnah was referred to as the most significant Muslim after Aurangzeb Alamgir as someone who wanted to bring all Muslims together under the flag of Islam by one such alim, Maulana Shabbir Ahmad Usmani after his death.
In contrast to Muslims in other countries like Egypt, Indonesia, and Jordan, Pakistanis tend to identify more with their religion than their nationality, according to a survey of several Muslim countries conducted by PEW.
How to Responsibly Celebrate Pakistan Independence Day?
Here are a few things to keep in mind while celebrating independence day:
Unnecessary Roads Blockage
Young people form large crowds on the streets to hold Independence Day celebrations more often than not. Because of this, traffic is on the roads. With permission from authorities, people should designate specific areas for celebrations rather than blocking the roads needlessly. Let's try to be more considerate of our compatriots' time and avoid traffic growls.
Performing Stunts and Overspeeding
Speeding too fast is risky. Stunts on a public road are not only dangerous, but they could also be fatal. If such thoughts cross your mind, choose wisely and celebrate at home with loved ones.
Crowding in Public Areas on Pakistan Independence Day
People enjoy going to public places to take in the 14 August festivities with their fellow citizens. You might want to window shop or stroll through a nearby park while enjoying your favorite ice cream. However, given that we are currently dealing with a deadly pandemic, we should be mindful of our movements and ensure that we are not crowding an area.
A pleasant holiday is what everyone has come for, so please don't overcrowd the malls on 14 August by taking advantage of the Azadi Sales. Instead, allow everybody to enjoy their vacation with their families and friends.
Playing Loud Music
Our national anthem and music remind us of the courageous years our men and women have spent serving this country. Playing music loudly, however, runs the risk of upsetting a sick patient or waking up a fussy child. Be respectful of one another, and avoid disturbing your neighbors while celebrating.
Tearing Buntings
A miniature flag of your nation may appear to be a piece of paper or fabric. Don't forget that this is who you are, and keep in mind our forefathers' sacrifices. While it may be the last on the list, this is unquestionably essential. So avoid tearing buntings and respect everything related to your country.
Aerial Firing
It has become customary to start celebrations with the ritual of aerial firing whenever we celebrate something special. What goes up must come down, but those firing these bullets forget this. Do not kill someone's lifeline because an innocent life is lost whenever someone does aerial firing.
All year long, you ought to stay away from these things. Not Just on 14 August, either!
How Do Pakistanis Celebrate Pakistan Independence Day?
Pakistan celebrates its independence from British rule yearly with a grand parade and flag-raising ceremony. The day is a national holiday, and most businesses and schools are closed. Pakistanis spend the day with family and friends, eating traditional foods and exchanging gifts. There are also many festive events and activities throughout the country, including concerts, parades, and fireworks displays.
FAQs
How to celebrate independence day in Pakistan?
Pakistan's Independence Day is a time to celebrate the country's rich culture and history. Here are a few ways you can commemorate this special day:
First, take some time to learn more about Pakistan's independence and the struggle for sovereignty. Information is available online, in books, and even in museums.
Next, visit some of Pakistan's most important landmarks and cultural sites. The National Monument in Islamabad, the Mazar-e-Quaid in Karachi, Minar-e-Pakistan, and the Badshahi Mosque in Lahore are all excellent places to start.
Finally, enjoy some traditional Pakistani food and music. Pakoras, samosas, and biryani are delicious staples of Pakistani cuisine, and there is plenty of music to enjoy. Qawwalis, ghazals, and folk songs are all wonderfully unique expressions of Pakistani culture.
Who accepted Pakistan as an independent country at first?
The first nation to acknowledge Pakistan's independence was Iran. Pakistan and Iran have close historical ties and shared religious, linguistic, ethnic, and spiritual beliefs. Iran and Pakistan have generally maintained good relations.
Pakistan was among the first nations to recognize the new order following Iran's Islamic Revolution in 1979. At pivotal points in their histories, the two countries have stood by one another.
Who decided the name of Pakistan?
Rahmat Ali and three Cambridge colleagues came up with the name as a mnemonic for Punjab, Afghani, Kashmir, and Indus-Sind, combined with the -stan suffix from Baluchistan, in a 1933 pamphlet titled Now or Never (Balochistan). Pakistan also means "Land of the Pure" when translated from Urdu.
Conclusion
Every year, Pakistan celebrates its independence day on 14 August. It's a time to come together, reflect on the past, and look forward to the future. In 2023, Pakistan will celebrate its 76th anniversary of independence. Parades, concerts, and other festivities will commemorate the day. If you're interested in learning more about Pakistan's history and culture, check out some of the events happening in your area. Every year, Pakistanis celebrate the occasion with great joy and patriotism.
Pakistan has come a long way since it gained independence in 1947. The country has faced many challenges but has also made great strides. Today, Pakistan is a thriving nation with a rich culture and a bright future.