Upper Dir
Upper Dir Pakistan is a beautiful district in Pakistan North Western region in the Khyber Pakhtunkhwa province. It is comfortably nestled in the foothills of the Himalayas. The district mainly consists of most of the Pashtoon population that speaks the Pashto language. The people of Dir are amiable and hospitable, making it a welcoming location for tourists worldwide. It is divided into two parts; the upper and lower Dir.
For years, this part of Pakistan remained a secret from the rest of the world, so people were unaware of its hidden beauty and natural wonders. Over time, people visited the location, and it's slowly gained so much public acceptance that now the district is one of the most popular tourist hotspots in Pakistan.
This region is also traversed by the Panjkora River, which has its source in the Hindu Kush Mountains. Because of the highlands, history, and development, it is the best place to spend a holiday. The medieval city of Dir is home to several tourist destinations and essential heritage landmarks. These places include Winston Picket, Chakdara Gallery, and Lowari Pass.
The Upper Dir district is a convergence of luscious green hills, lovely springs, fresh icy rivers, and woods, making it a popular vacation destination for travelers arriving from hot places. Tourists can stay next to stunning peaks beneath the skies in a canvas community in the Kumrat Valley. It is ideal for a peaceful fishing holiday because the lakes in Upper Dir are a native habitat for fishing species.
History of Upper Dir District
At the time of independence, Dir was a princely state, and it maintained its status until 1969 when the presidential declaration abolished it. It was named a district the following year. Later, it was divided into the lower and upper Dir districts in 1996 because of its vast 5280 square kilometers. The Upper Dir district is between Peshawar and Chitral in the northwest and north; it borders Chitral and Swat to the east, Malakand to the south, and Afghanistan to the west.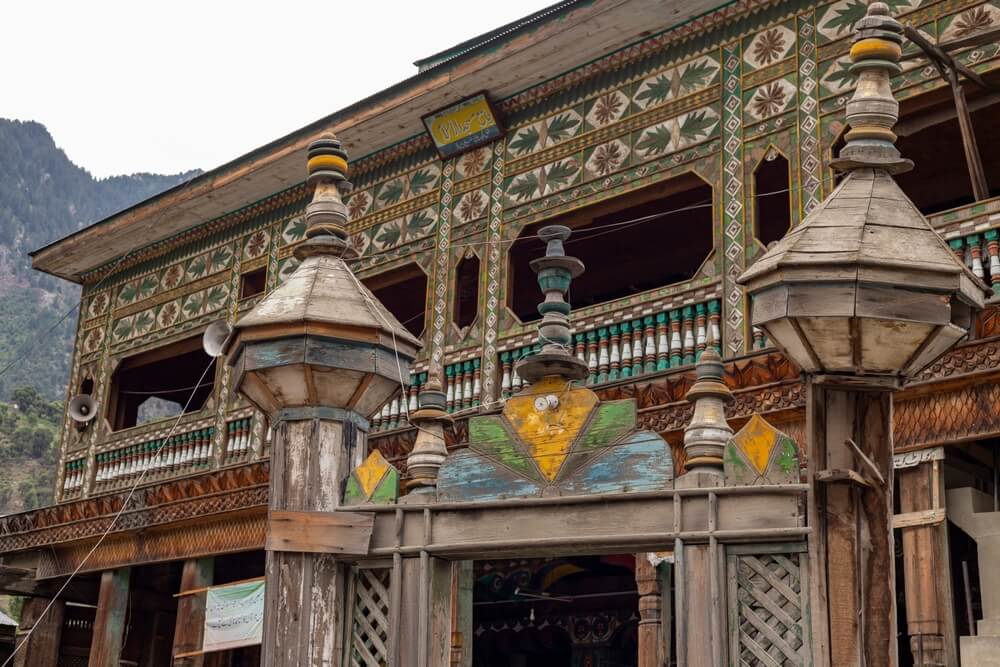 How many Tehsil are there in Upper Dir?
Upper Dir is a district in the Malakand division of KPK province. The district contains three tehsils that are Dir, Shernigal, and wari. Upper Dir consists of 1200 villages. Some notable towns are Kalkot, Vari, Nusrat, Chumra, and Partak. Some of the most renowned attractions offered in Dir are Kumrat valley, Jahaz Banda, and Katora Lake.
Upper Dir Weather
Upper Dir enjoys a very moderate temperature throughout the year. This makes this beautiful district an attractive location for travelers. It experiences extreme weather temperatures in July, which can rise to 25 degrees Celsius. In winter, the lowest recorded temperature in the district is 4 degree Celsius in the last weeks of January. So the best time to visit upper Dir would be from May to September. These months often have a moderate climate with little precipitation and a pleasant temperature.
When To Visit Upper Dir, Pakistan
One of Pakistan's most acceptable and attractive cities is Dir. The magnificent Chitral region is connected to KPK by the Lowari Tunnel in the Lower Dir district. Chitral is known for its splendid beauty, rich culture, and the Shandur Polo Festival.
The climate of Upper Dir is continental. Summers are warm, and winters are chilly. Upper Dir experiences 630 mm of rain each year and an average yearly temperature of 15 degrees. With annual dampness of 48% and a UV index of 4, it is dry approximately 175 days a year.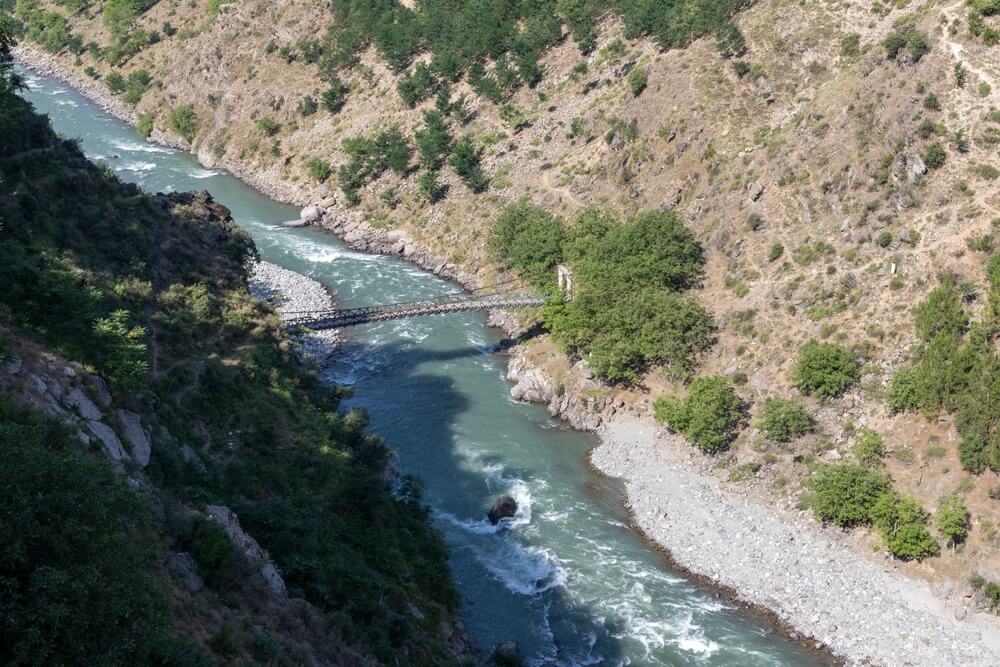 May through September are the ideal times to explore Upper Dir in Pakistan. You enjoy a suitable temperature and low precipitation throughout this time. Upper Dir has an annual average temperature range of 4°C in January to 25°C in July.
You can quickly check the typical climate in Upper Dir each month, the average monthly temperature, or the wettest days on Google to know where you are heading. Data collected from the previous 30 years is used to generate monthly averages.
Things to do at Upper Dir
Numerous adventure activities in the hilly area will provide you with unforgettable experiences. You can take a nature walk on short excursions alongside valleys or in forests for a soft-core experience.
And suppose you're looking for an intense adventure that will thrill you. In that case, you can find it with bike trips through mountainous areas, bicycle leaping through hills, rock climbing, rappelling down boulders, cliff hopping next to rivers, long-distance trekking for beautiful mountain views, and many other similar activities. Every day is a fresh start; if you get into it, you can find more adventurous ideas.
Trekking
Dir hill station is an ideal location for a lengthy hike. The cold weather and clean air make walking simpler and more enjoyable. It is improved by natural flora and birds singing in the trees. The earthy feeling is energizing. Don't forget to bring your hiking boots whenever you visit Upper Dir; they will make you feel more comfortable.
Rock Climbing in Upper Dir Mountains
Rock climbing is a terrific sport to partake in when visiting a hill station because there are numerous rocks to be found there. It satisfies your desire for adventure while being risk-free compared to mountain climbing. Additionally, nothing works the entire body like rock climbing, allowing you to make up for lost gym time while on vacation.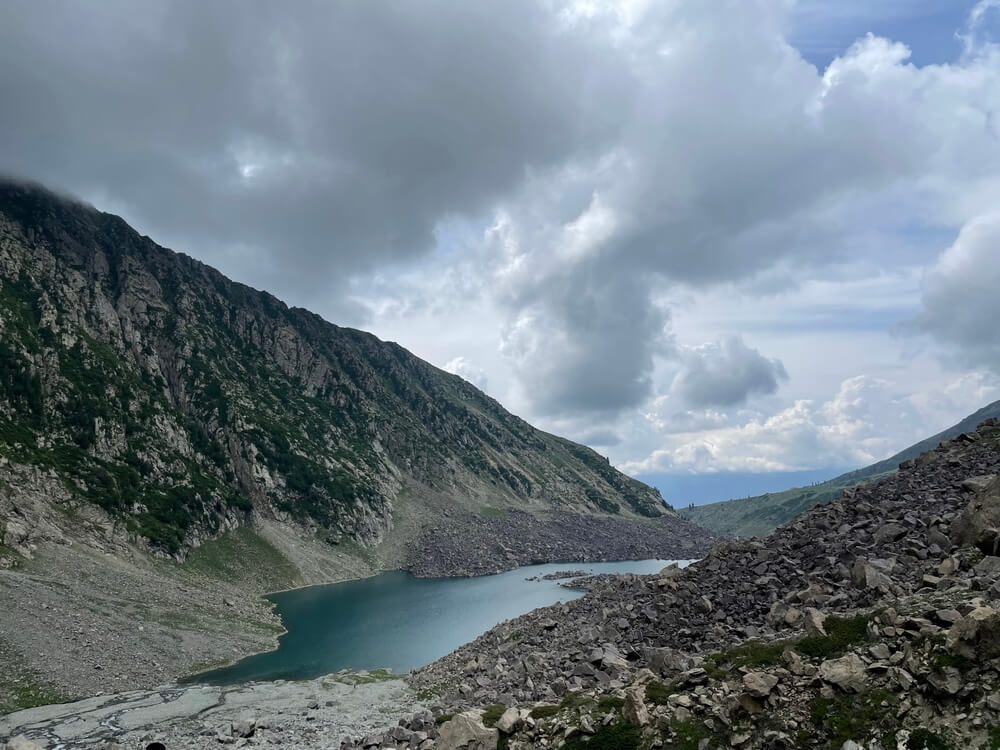 Zip lining in Kumrat Valley
Cling onto the rope with your hands, experience the rush of gliding down hillsides. Another activity can give you the excitement of life and activate every neuron in your body. In the province of Khyber Pakhtunkhwa's Kumrat Valley, Upper Dir District, the world's largest and tallest cable car project is now being constructed.
Boating at Katora Lake
Boat enthusiasts must wait in a long queue during the summer months for boat tours on the lake, which can cost at least PKR 1000. A boat ride takes an hour; either cruise Directly upstream to the other end of the loop back to the beginning. It is an epic experience.
River Rafting
The most popular activity in the area is river rafting on the Panjkora River near Kumrat, Pakistan. Suppose you want some excitement and leisure, the best option. The most thrilling experience is rafting for visitors in the streams of upper Dir.
Horse Riding
Horseback riding in the Kumrat Valley is one of the most exhilarating activities you can do while visiting upper Dir. People travel to several places specifically for horseback riding safaris. Once you've had the chance to ride through the Jahaz banda, you'll realize why upper Dir is one of the top places for horseback rides.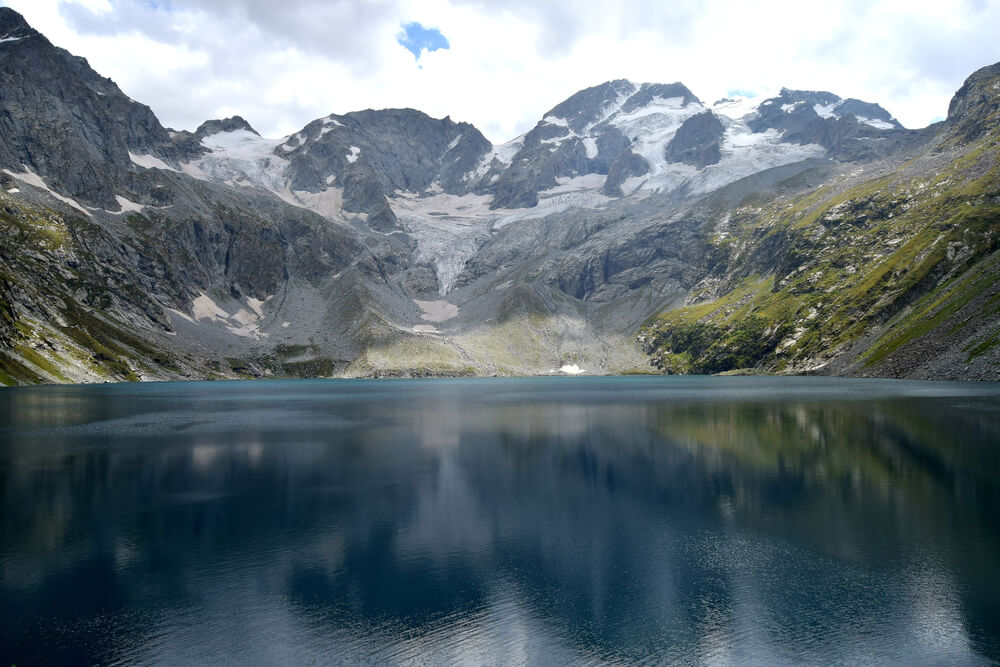 Places To Visit in Upper Dir
To the northwest of KPK province is Dir. Peshawar and Chitral are located on each side of the region. It was a sovereign state that was merged into Pakistan in 1969, ending its existence. Upper Dir and Lower Dir are the two regions that make up the area. Upper Dir, located in the Himalayan foothills, is home to picturesque mountains and lovely valleys. Here are some beautiful places to visit in Upper Dir:
Kumrat valley
The Upper Dir district includes the valley of Kumrat. It is a beautiful valley in KPK and a popular destination for tourists. Every summer, thousands of visitors from across the nation come to the Kumrat Valley to enjoy the scenery and pleasant temperatures.
The region of Kumrat is known for its lush meadows, snow-capped mountains, the Panjkora River, misty mounds, and woodlands, all of which are natural homes for a diversity of flora and wildlife. The top tourist destinations in Kumrat Valley are listed below.
Kala Chasma
The Kumrat valley contains a lovely location called Do Kala Chasma. Through it runs the raging river. Many people come here because of the stunning and enticing scenery.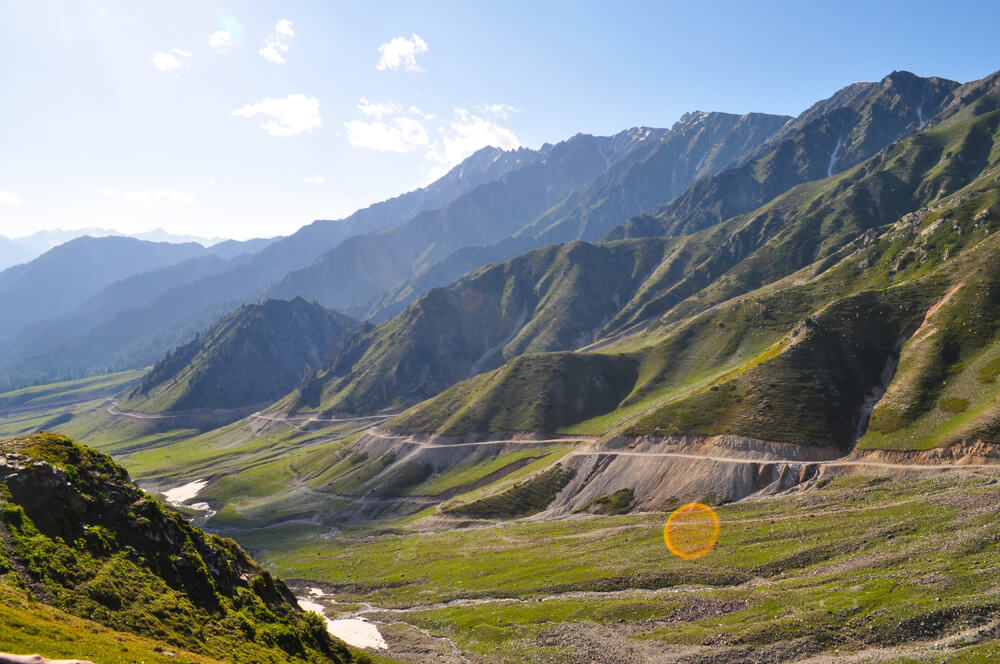 Panjkora River
One of the prettiest rivers in northern KPK is the Punjkora River. Important Gandhara burial culture sites can be found in the Panjkora Valley. Trout and other freshwater species are found in their native environment in the river, making it an attractive holiday spot.
Jahaz Banda
In the Kumrat Valley, the peaks are the main draw. Jahaz Banda's primary area of interest is trekking. Travelers from around the globe come here to hike with an experienced group.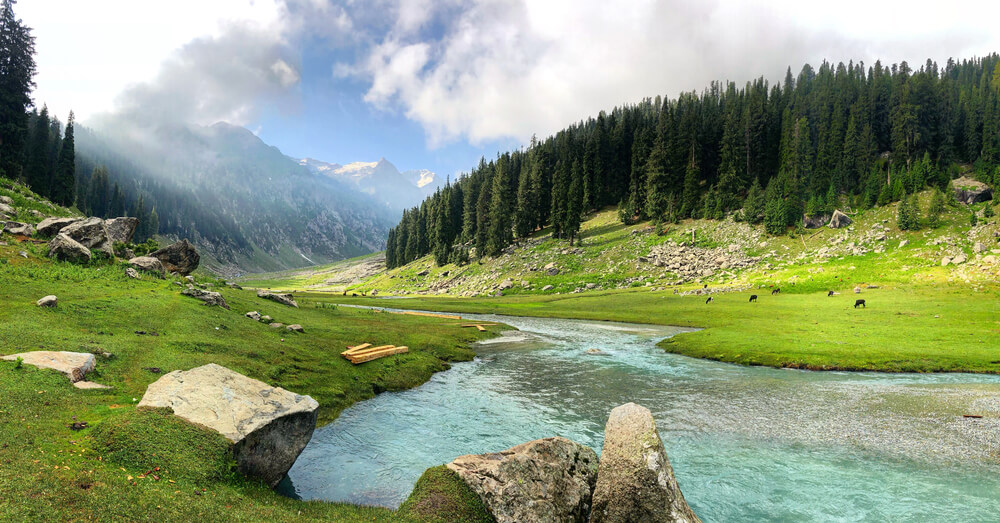 Don't forget to finish your visit if you're a mountain climber without climbing a peak. The snowy peaks and breathtaking valleys will astound you. When visiting Jahaz Banda, some hotels you might think about staying here include Hotel Comfort Inn, Jahaz Banda Stop, and Friends Hotel Jahaz Banda. Don't forget to visit Jahaz Banda for an exciting and enjoyable experience if you want to go hiking and trekking.
Water Fall in Jahaz Banda
Jahaz Banda's waterfall in the Kumrat Valley draws travelers from far away. It's beautiful to watch the water trickle down the hill. Its appeal is further enhanced by the sound of the streams at the base.
Katora Lake
Katora Lake is a Pashto term that translates to "bowl." The lake's likeness to a bowl was the inspiration for the name. It is a highland ice lake in Jahaz Banda, Upper Dir's Kumrat Valley. The waters of the adjacent glaciers that are melting nourish the lake.
Bara Dand Lake
Another stunning reservoir in Kumrat Valley is Bara Dand Lake. This lake's splendor is unmatched. It draws visitors from all over the world. The enchanting beauty will completely enthrall you.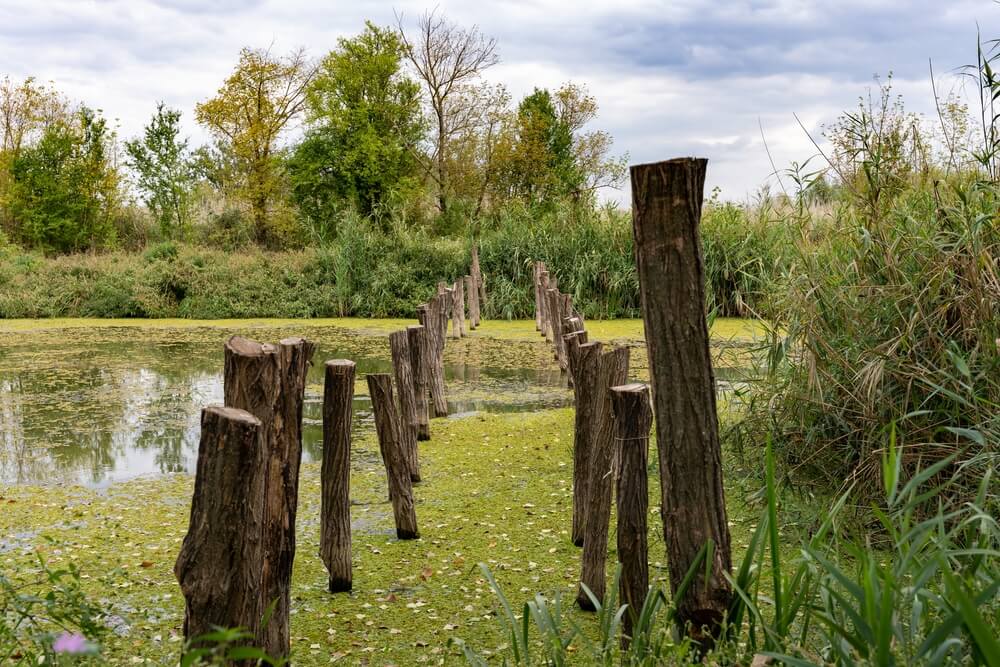 In addition to these well-known lakes, several smaller lakes and waterfalls draw tourists. Plan a trip this summer to these stunning and alluring locations in KPK's Dir district!
Dojanga
Thal village, located along the Panjkora River via the Kumrat Valley, is about a three to four-hour drive from Dojanga. Dojanga is similar to a lovely and well-flowing tiny valley in Wadi Kumrat; however, it is a portion of Wadi Kumrat. There is a heaven-like environment further than the cascade and the black water stream, where a challenging, winding path leads.
Kalkot
On the bank of the Punjkora River, in Pakistan's Upper Dir Valleys, is the modest but lovely village of Kalkot. This river originates at "Dojanga," many miles upstream in the Kumrat valley. The oak, juniper, and Cahlghoza trees that line the hill slopes envelop a beautiful green canopy. Apple and nut orchids are in abundance on the valley planes. You'll forget about everything else once you arrive there.
Lamchar Waterfall
Visitors have labeled several locations in Malakand as "paradise on earth" since they are home to some of the most stunning lakes in Pakistan and have towering mountains around their lush green pastures. One such feature is the waterfall in Upper Dir called Lamchar.
The waterfall is around 8,000 feet above sea level and is situated 35 kilometers from Darora along the Dir-Chitral Road. Traveling to this magnificent location takes a few hours because the road is unpaved. The waterfall begins when a nearby river plunges steeply 30 feet to a tiny body of water below before continuing on its course.
One is left fixed to the spot in awe of nature's raw beauty by the water's fascinating descent from such a height.
Visitors and the surrounding vegetation are regularly sprayed by the waterfall, around 20 feet wide. Locals have built small cottages where they serve tourists meals and provide them with a space to unwind.
Badogai Pass
It is a beautiful place located in the upper district. This pass is essential geographically because it connects kalam and utror and the upper Dir district in KPK province. It forms the border of Kalam valley and Kumrat valley. The majestic and mesmerizing pass attracts hundreds of visitors from June to October. Due to heavy snowfall, the pass remains closed from November to June. So if you plan to visit this beautiful place soon, check the weather forecast.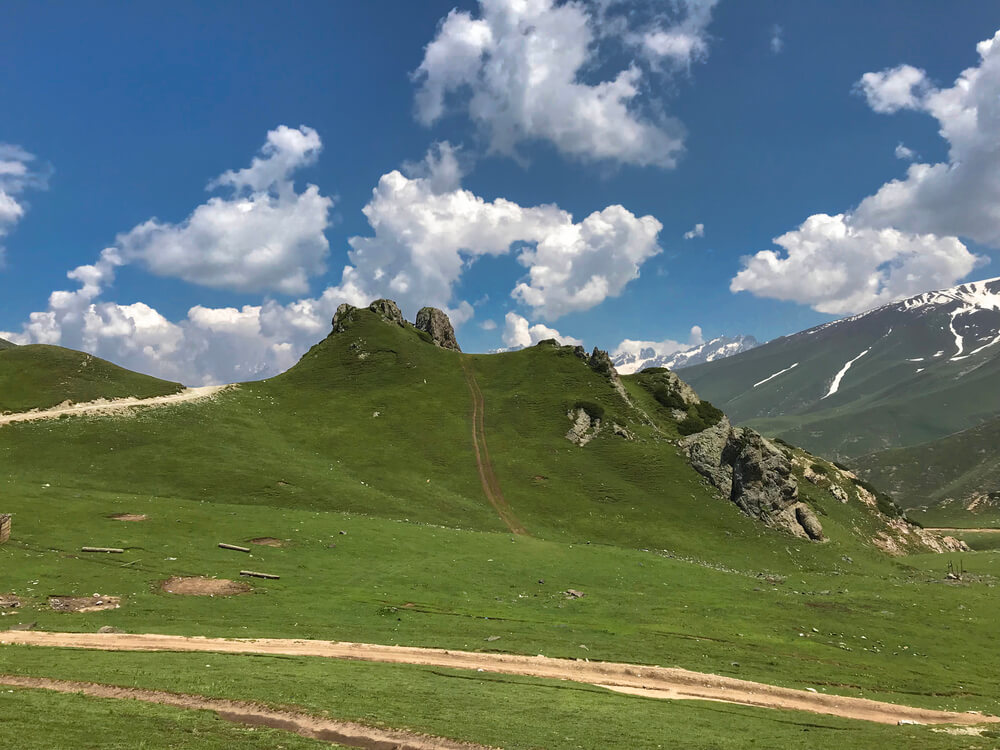 Saidgai Lake
In the heights of the Ushirai Dara in the Upper Dir District of Khyber Pakhtunkhwa, Pakistan, lies Saidgai Lake, also referred to as Saidgai Dand. The elevation of the location is 11,500 feet above sea level. Gabin Jabba's Direction to the northwest is where it is located.
The three routes and sides that lead to the lake are Hushai Valley, Dir, Sulatanr, Upper Swat, and Sakhra Lalko, Upper Swat. The most accessible and breathtaking track regarding accessibility and natural beauty leads to Lalko Lake, named after the settlement.
Your walking and hiking chapter begins in the stunning and unusual valley of Lalko, where a jeep-accessible and unpaved road terminates. It would help if you continued walking from here for roughly seven to eight hours to reach your goal. Dark green forests of pine, fir, and cedar maintained you relaxed and refreshed while little, darting streams fill your thirst.
You will pass a large pasture along the road that locals call the "Honey Marshes" or Gabina Jaba. The beautiful vistas of this highland of meadows and grasslands will stay with you for the rest of your life since they are so pleasing and charming in terms of natural beauty and generosity.
Hotels in Upper Dir
Modern dining establishments, hotels, resorts, quick food joints, neighborhood eateries, barbecue joints, and grill sites may be found throughout the area, particularly near the Panjkora River.
The cost of a single bedroom for one night in a restaurant or resort ranges from 1000 to 8000 PKR. There are additional accommodations with a three-star rating. Several hotels and resorts also accept reservations online. However, hotels and resorts are rarely overcrowded during the off-season, unlike other tourist destinations in KPK, like Swat Valley, Kaghan Valley, Murree, and Skardu.
List of Top Hotels & Resorts in Upper Dir
· Panjkora Hotel and Resort Kumrat Valley
· Waterfall Resort Kumrat valley
· Dhaleez Resort Kumrat
· Four Season Hotel and Restaurant Sheringal
· Dir Continental Hotel and Restaurant Dir
· Lowari Gateway Hotel Dir
· Sindh Hotel Dir
How to reach Upper Dir from Islamabad?
Visitors can reach upper Dir from Islamabad by traveling on M1 Islamabad to Peshawar motorway. On this motorway, when they get to Colonel Sher khan's interchange, they head towards swat motorway, which will take them towards Chakdara. From Chakdara onwards, take the N45 route. After driving on this route for a few hours, you will be directed towards two roads; one leads to Dir, and the other leads to Kumrat. Head to upper Dir road, and there you are.
Islamabad to Upper Dir Distance:
The beautiful upper Dir district is located at a considerable difference from the federal capital of Pakistan. The distance between upper Dir and Islamabad is 197 km, and the road distance is 301.1 km.
FAQs
What is Upper Dir famous for?
The district is famous for its many recreational hotspots in Pakistan. People from all over the country and even foreigners visit upper Dir to enjoy the breathtaking beauty of Katora lake, Kumrat Valley, Jahaz Banda, and Badogai pass. Visitors enjoy camping, swimming, fishing, stargazing, and boating in various upper-Dir district destinations.
Can you visit Upper Dir in winter?
Upper Dir is equally beautiful in summers as well as winters. It is home to many experiences and attractions, making your trip well worth a visit in any season. Visitors can enjoy many winter activities, such as skiing and playing in the snow or frozen lakes. The district gets covered with snow, creating a beautiful image for visitors to enjoy. It would help if you remembered that the weather conditions might lead to blocked roads creating inconvenience for you. To avoid such hassles, it would be best to check the weather forecast of the location you would be visiting in upper Dir and the situation of roads and other facilities in that area.
What is the most famous place in upper Dir?
One of the KPKs, scenically affluent districts, is the upper Dir. It is packed with many recreational hotspots with amazing sceneries, mountains, and streams, but one of the most famous things that draw visitors to the district is the Kumrat valley. The fantastic view, snowcapped peaks, streams, and glistering rivers of the valley attract thousands of tourists each year.
Conclusion
In KPK, Dir is to the northwest, and Chitral and Peshawar are located on each side of the area. It was a sovereign state that was merged into Pakistan in 1969, ending its existence. Higher Dir and lower Dir are the two regions that make up the area. Upper Dir, located in the Himalayan foothills, is home to majestic hills and lovely valleys. The district includes the valley of Kumrat. It is a beautiful valley in KPK and a popular destination for tourists. Every summer, tens of thousands of visitors from across the nation come to the Kumrat Valley to enjoy the scenery and pleasant temperatures.