Kumrat Valley
Beautiful Kumrat Valley is a well-known tourist attraction in Pakistan's Khyber Pakhtunkhwa Province's Upper Dir District. Kumrat Valley is 370 kilometers (230 miles) from Islamabad, the country's capital, and it takes roughly eight hours and thirty minutes to get there. You can also take the direct route through Kalam or the second southern path through Timergara (Dir) to get to the breathtaking natural wonders of Kumrat Valley (Swat).
The geology and splendor of this magnificent Valley are ideal for wildlife lovers. Kumrat has some incredible facts. Beautiful Kumrat Valley can be found in KP's Upper Dir District. Even though snow-capped hills and lush fields surround this Valley, tourists can still enjoy the many activities inside the Valley, such as the Panjkora River. Other features in the area include misty dunes and woodlands, which provide a home for various animals and plants.
Kumrat Weather
Ten years ago, there were not many visitors to this exquisite location; therefore, the climate and temperature in Kumrat Valley were mysterious. But now, with a vast number of visitors to the Valley, we have a lot of information about its weather and how it plays a crucial role in choosing the day to set out on the expedition.
Although Kumrat Valley Pakistan invites visitors all year long, January and February are the most popular months for travelers. It's noteworthy that these two months are the coldest of the year due to the extreme temperature drops in the Kumrat Valley. The Kumrat Hills can become as hard as -11° C in January and February. When the weather in the Valley falls to -16.1 °C (3.1 °F) or less during the cold months of December, January, and February, it is ideal for snowfall adventures and sports. March, April, October, and November are other beautiful but colder months in Kumrat. Most visitors come here to celebrate the new year. So they leave for Kumrat in the final week of December.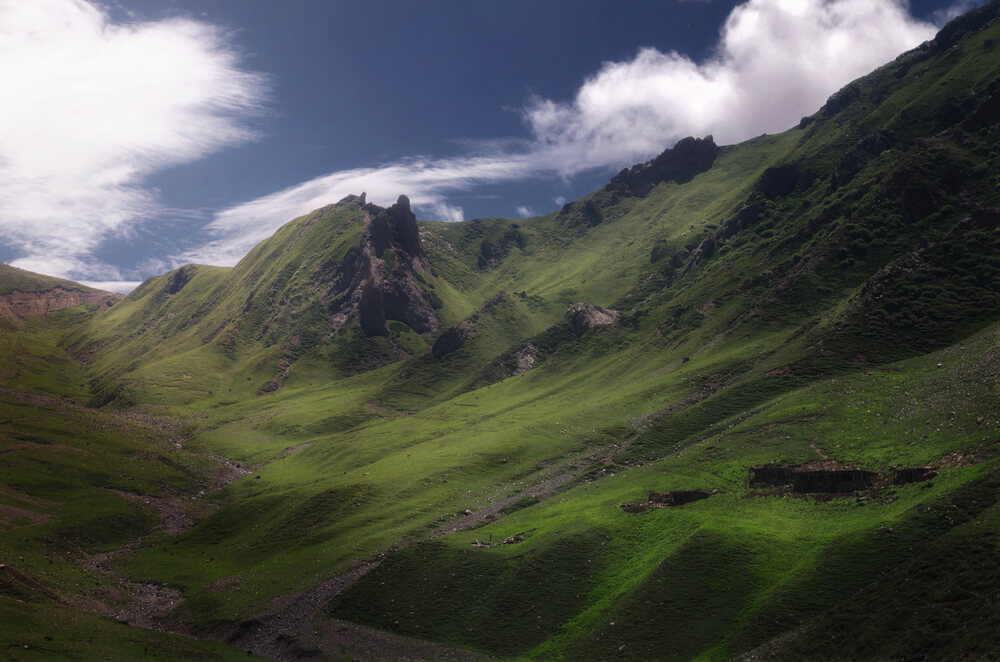 Another critical piece of information is that the maximum rainfall of the year is experienced in February and March. Always check the weather in Kumrat Valley before leaving on a tour because the unfavorable conditions can be both an inconvenience and an enjoyable distraction.
The Beauty of Kumrat Valley
From M1 Colonel Sher Khan Junction to Chakdara Tunnel, through Temergerah, Dir Lower and Upper, Akhagram, Wari, Darora, Bibyawar, Chukiatan, Sharing, Kalkot, and Thall, the recently built Swat Expressway connects to Kumrat Valley. All these places and the Valley itself are spectacular wonders. The lush greenery of Kumrat Valley is a beauty to behold, with the beautiful charm of the blissful hilly region and clouds floating over snow-capped mountains enchanting observers. The surrounding vegetation is washed by the seasonal processes of building clouds and gentle showers of rainfall that occur virtually every night in the Valley. At the same time, the soft sunrays broaden the visitors' vision and boost their ability to see far-grazing animals without using a telescope. With tales of its deep pine forests, lofty black hills, cascades, and roaring streams, Kumrat Valley KPK has emerged as the newest attraction in recent years.
The Valley, which lies in the upper Dir region, was previously closed to outsiders. In addition to the region's conservative traditions, upper Dir was restricted for security reasons. But because of the Army's best efforts, the area is calm, and tourism-related local population development quickly eradicates some of the region's stereotypes. Tourists are now warmly welcomed in Kumrat.
What to Pack?
Whenever you plan a vacation, the first place that hits your mind is a hilly station like Kumrat Valley. When we decide on a beautiful destination, the next big task is to pack mindfully for the trip. You may be overwhelmed by the number of things you require during your trip. So one of our best suggestions for you is to pack smartly. It would be wise to check the weather forecast of Kumrat valley Dir before going there and starting packing. Moreover, it would also be beneficial if you asked around your friends and other people who have visited the Valley before to give you a heads up about things you would require on this trip.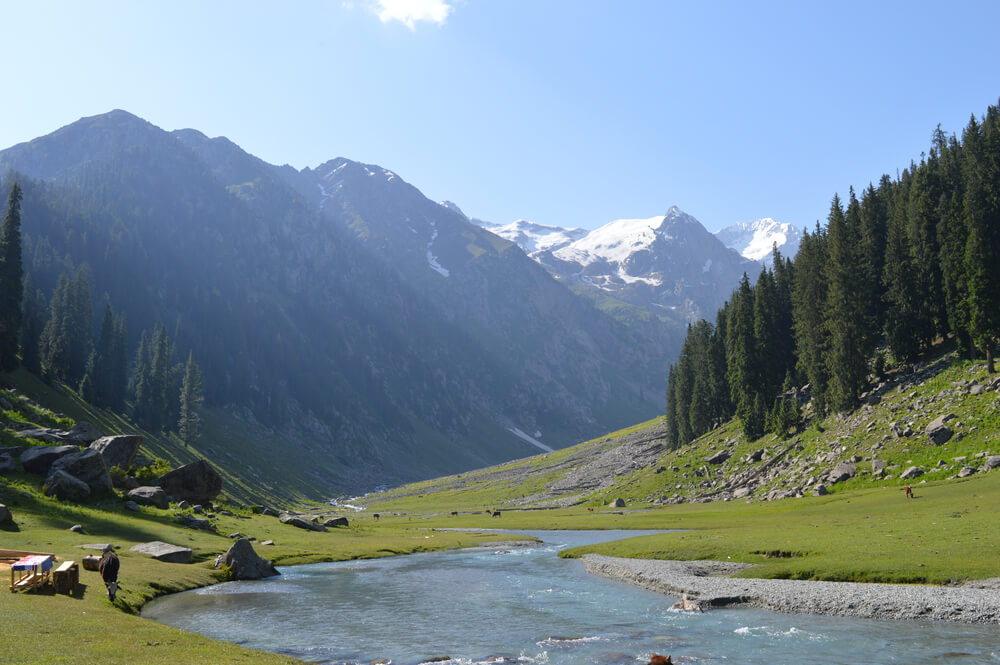 Let's look at the essentials you need while traveling to this Kumrat Valley KPK.
Hiking shoes
Warm clothes
Power Bank
First aid kit
A sleeping tent
Sleeping pads
Extra pair of clothes and shoes
A robust backpack
Eatables
Water filter
When to Visit Kumrat Valley?
The months of May, June, July, August, and September are the finest for summer vacations in Kumraat Valley since the weather is comfortable from 5.6 °C (42.1 °F) and 16.2 °C (61.2 °F) throughout these months.
Places to Visit in Kumrat Valley
Travelers find Kumraat appealing because of its lovely locations, which is why it is Dir District's most well-known tourist destination. The Kumrat valley has a long list of must-see places, and you can take many photos of its breathtaking scenery to load up your camera's memory.
The Panjkora river is the initial place to see Kumrat Valley. Travelers are drawn to this river due to its crystal water. Kumrat's Jahaz Banda is an excellent location with two lovely waterfalls. These cascades are extremely popular among tourists. Natural beauty is at its maximum at Jahaz Banda waterfall, which is magnificent. The Kumrat Valley offers a wide variety of sights and destinations that are eager for you to enjoy! Old Thal Mosque, Panjkorha River, Kala Chashma, Do Janga, Thal Market, and Kumrat Waterfall are beautiful places to visit.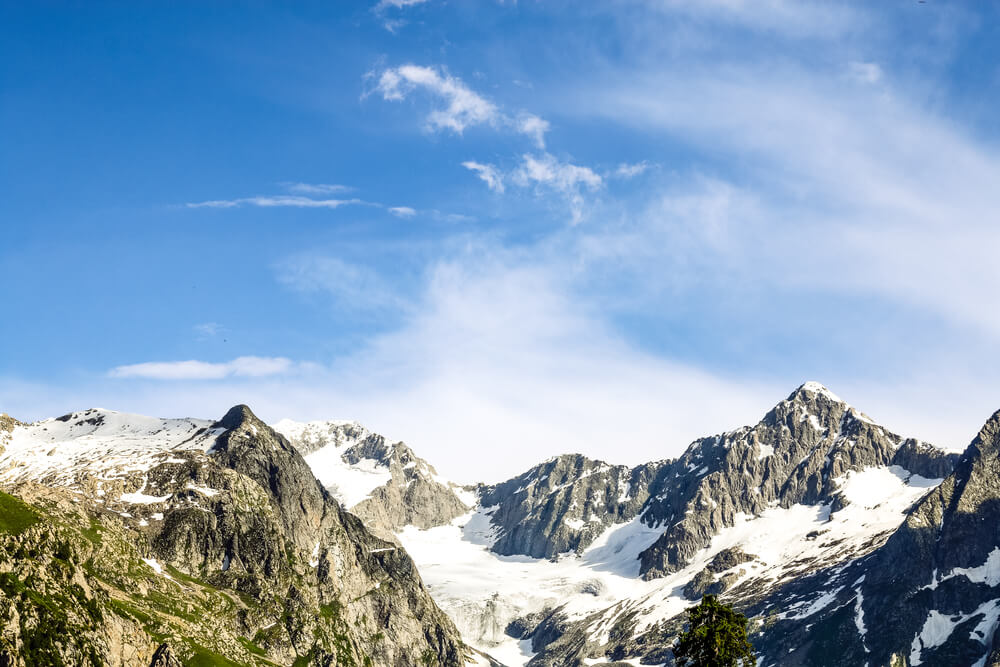 In Kumrat, many camps generally provide comparable amenities at reasonable prices during the summer. The temporary shelters are still in late September, which is the off-season. However, none of them is staffed. For a tent, it charges 200 Rupees each night. The tent settlements offer essential eating services, and sometimes there are little shops nearby. Bring your snacks and meals if you can because the options are limited. The top hotels in Kumrat are the Maskan Hotel, Nawab Huts, Friends Huts, and Camping Pods, among others.
Kumrat is home to stunning lakes, towering mountains, gorgeous valleys, lush green woods, and other natural wonders. When visiting Khyber Pakhtunkhwa in Pakistan, Kumrat should be at the top of everyone's list of places to see.
Kumrat Forest
The Valley provides a tranquil and relaxed environment, mild temperatures, beautiful landscapes, some magnificent freshwater ecosystems, and more in its forests. Kumrat forest is accessible from the Kalam side via the Badgoi Pass. The cost of a Jeep rental from Kalam to Kumrat Valley ranges from Rs. 14000 to Rs. 16000 PKR with a one-night stopover in Kumrat. 2.5 to 3 hours are required to get from Kumrat to Kalam. If you want to stay in the Kumrat jungle, Jeep rental from Thal to Kumrat costs between 7000 and 8000 PKR, including a one-night accommodation in the Kumrat jungle.
Bara Dand Lake, Panjkora stream, picket Canals, Dojanga, Thal in higher Dir, Jahaz Banda, Do Kala Chasma, Jandrai Trek, Kalkot Badagoi Pass, and Chahrot Banda all have beautiful stretches of enchanting forests.
Kumrat Waterfall
Among the most distinctive sights in Kumrat valley is the Kumrat waterfall. When you see a waterfall for the first time, the scene of bubbly water cascading over boulders and into a pool and enveloping you in a fog of fragrance is something that cannot be experienced. Luckily, the Kumrat valley is home to the most breathtaking waterfall imaginable.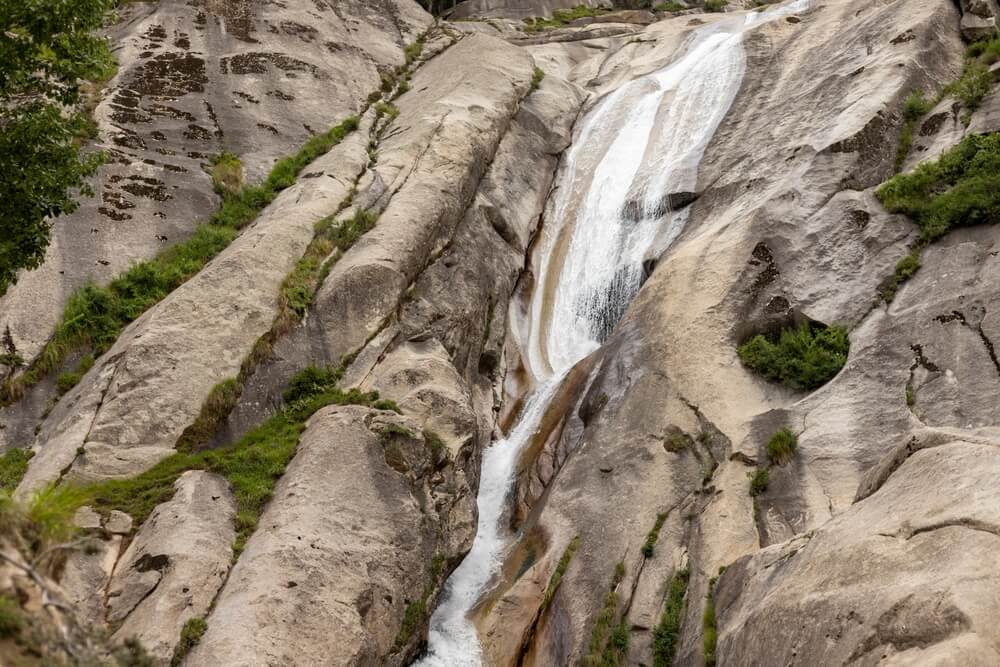 While driving through one of Pakistan's undiscovered magnificent beauties, Kumrat Valley, you can witness the beauty of the Kumrat waterfall. If you want to stay in the Kumrat jungle and enjoy the nearby Kumrat waterfall, it will cost between 7000 and 8000 PKR for one night of accommodation. This experience enchants and leaves you feeling alarmingly near to nature. The waterfall in this location appears to be a boulder from a distance, yet you can hear the falling water on stones, letting you know there is a waterfall behind the heights.
Kala Chashma
The Kala Chashma Kumrat Valley is around 10 kilometers from this stunning Kumrat waterfall, which astonishes onlookers.
The Kumrat Valley's Kala Chashma (Black Spring) is one of its most mesmerizing locations. The spring water of the chasma feels like coming from the dark stones nearby. That is why it is known as Kala Chashma. This area has a river, a lush forest, and lovely springs that draw tourists.
Badgoi Pass
KPK is gifted with diverse sceneries, including ranches, hills, and slopes used for agriculture. One of Pakistan's most picturesque regions in Khyber Pakhtunkhwa is the Badgoi Pass. It is also significant historically, considering the abundance of Buddhist and Hindu heritage excavations. These artifacts primarily date from the Gandharan empires.
In Pakistan's Khyber Pakhtunkhwa (KPK), the Badgoi Pass links the Upper Dir District with Utror and the Kalam Valley. This pass's sublime natural beauty captivates your emotions as well. The surroundings are peaceful due to the verdant fields and quiet environment. The alluring scenery and comfortable climate are revitalizing. The pass's breathtaking view will go on in your memories forever.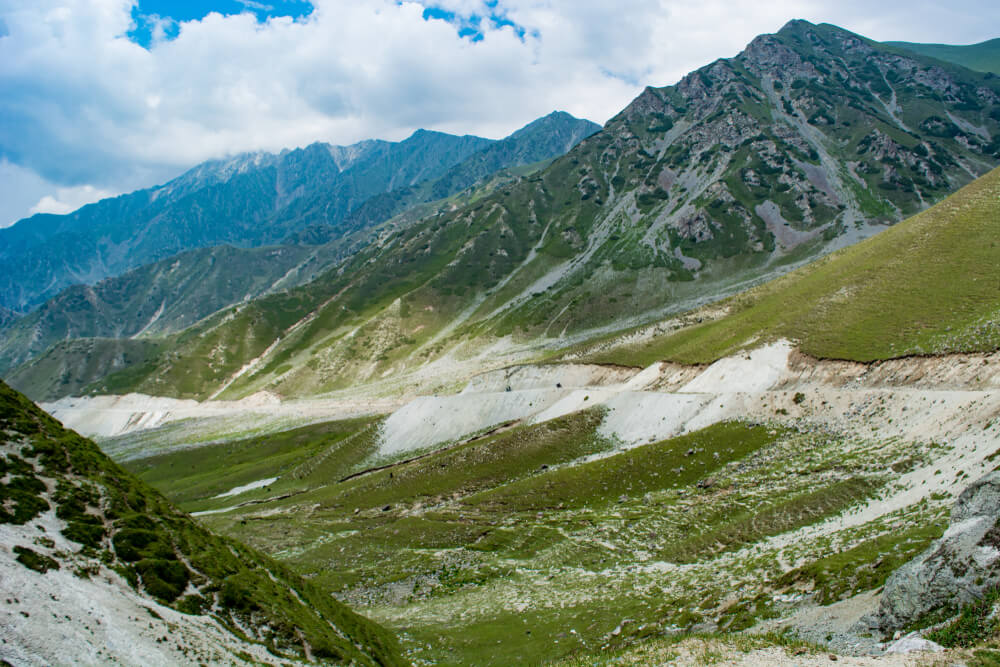 Make sure to have a camera with you anytime you visit Badgoi Pass so that you may record the magnificent scenes. You won't ever regret making the trip here. What are you waiting for, then? Make travel plans soon to see the fascinating location.
Panjkora River
A watercourse in Khyber Pakhtunkhwa at the height of 962 meters is the Panjkora River. To the South of Uch Khwar and close to Niag Khwar is where you'll find the Panjkora River.
Fishermen can catch salmon and other fishes naturally occurring in the Panjkora River. Cyprinids are the most prevalent species. The most dominant game fish in the upper section of River Panjkora at Kumrat Valley is the snow trout (Schizothorax Plagiostomus). Snow fish and other cyprinids are natural to the river Panjkora, whereas brown and multicolored fish are foreign species introduced here by British people in 1928.
Katora Lake
In Pashto, Katora means "bowl" (Bowl Shaped). Katora Lake is located in the upper Jahaz Banda hills at 11,500 feet (3,500 meters) above sea level. It is another excellent site in KPK's Upper Dir District, boosting the lake's glass, verdant environment.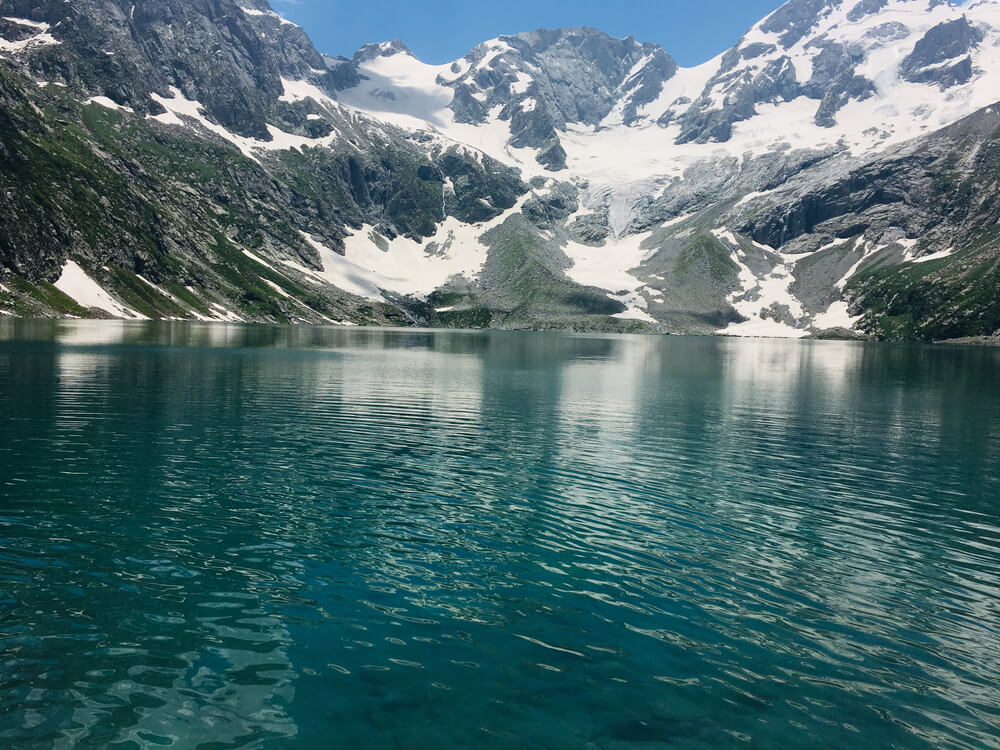 Most people still wonder how they can trek to Katora Lake. Take the vehicle to Taki Top, regardless of how strong you think you are. First, a 4–5-hour journey between Thal town to Jahaz Banda is required. After all, trekkers rest in campgrounds near the Jahaz Banda Lake, where millions of stars give you the perfect opportunity for star gazing. After that, will 3–4-hour hike will take you to Katora lake. Touring this lake from Lahore or Islamabad will take at least four days. Because of its difficulty, families with young children should avoid the trek. You may also hire guides from this location if you desire.
Jahaz Banda
Jahaz Banda is situated in Upper Dir District's Kumrat Valley. At 3100 meters above sea level, the region is encircled by snow-capped mountains, lush meadows, and tall trees. The settlement of Darwaza is located on the main road that travels north from the top of the monastery. Following the road's fork, it reaches the Lamuti settlement. A walkway devoid of iron extends the road to Jindari Village. Then, you have to travel further to get to Jahaz Banda Meadows.
Jahaz Banda's climate is also quite serene and aromatic. One cannot stop praising the creator since this location is so entrancingly beautiful. Jahaz Banda is the perfect location to accommodate hikers. Visitors click on this site to capture lovely images. It is a sight to cherish.
Things to Do in Kumrat Valley
The beautiful Valley offers a lot of recreational activities for its visitors. We must tell you that you will be short of time visiting Kumrat Valley because it has so much to explore.
Boating in Katora Lake
When you arrive at Katora Lake, you can go boating, which is unquestionably the most popular activity. Summertime boat trips on the lake may cost at least PKR 1000, and boat lovers must wait in a long line. A boat ride takes an hour and either loops back to the beginning or travels directly upstream to the opposite end.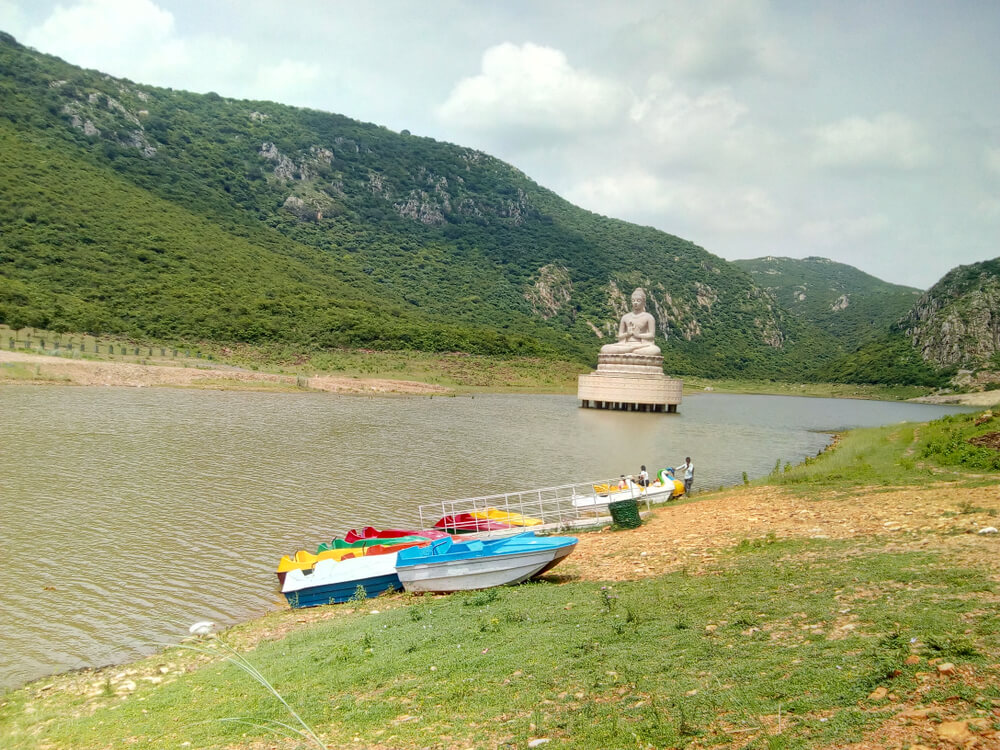 Jet skiing is rarely done; most people choose to eat and take in the scenery before continuing their journey.
River Rafting at Panjkora River
Panjkora River Rafting in Kumrat, Pakistan, is the region's top activity. Additionally, river rafting on the Kumrat is the most excellent option on the Panjkora River if you want some action and relaxation. Rafting in the Panjkora River is the most exhilarating activity of your life. And this is the most challenging river rafting activity in Pakistan.
Horse Riding in Kumrat Valley
A horse ride is among the most thrilling activities you can take part in during your trip to Kumrat. There are several locations where people go expressly for horseback riding safaris. You will understand why Kumrat is regarded as one of the best locations for horse rides once you have had the experience of riding across the Jahaz banda.
Kumrat Valley Hotels
Even if you are a big fan of camping in the wilderness, there are certain circumstances, such as bad weather, when you require hotel accommodation. Keep in mind that you have to arrive early to look for the perfect hotel that suits your need, or you can contact one of the following hotels through their contact number before coming there to reserve a room.
Hotel Grand Palace
Panjkora Hotel & Resort Kumrat
Kumrat Maskan Hotel
Kumrat Glamping Resorts
Camping Sites in Kumrat Valley
No matter how fancy hotels and accommodations are in Kumrat valley, nothing beats the fantastic experience of camping in the wilderness. Visitors to Kumrat valley can enjoy camping in any location they desire. However, it would be best to camp where other people are also camping because, in case of any inconvenience, you would always find somebody to help nearby. Usually, visitors can camp on the banks of the Panjkora river, Katora lake, and Dojanga.
How to Reach Kumrat Valley?
Kumrat valley is a beautiful destination for thousands of visitors throughout the year. The main aim of travelers visiting this idyllic location is its natural beauty, peace, and serenity. To reach the Valley, visitors can choose from three different routes. The first is to get the Valley from Islamabad, the capital of Pakistan. The Valley is situated at a distance of 390 KMs from Islamabad. It will take you 8 hours and 45 minutes by road to reach the Valley on the M-1. As you start from Islamabad following the Swat motorway, you get to Chakdara. From here, you move towards a road leading to dir and Chitral. After driving for 3 hours, you will reach a turning point or a fork, where one road leads to dir and the other to Kumrat. Turn towards Kumrat highway and continue driving until you reach the Valley or a desired destination within the Valley.
You can also reach the Kumrat Valley from Lahore or Punjab. From Lahore, the Valley is 705 km away, and it takes travelers 13 hours to get there. You have to travel on the M2 motorway when you have reached Islamabad; you can continue your journey through the Swat motorway towards Kumrat valley.
Swat to Kumrat Valley Distance
You can also reach Kumrat Valley by passing through Sawat. However, it would help if you traveled a 163 km distance between these two places on an off-road path. As you reach utror, hire a jeep that takes you to Thal. You have to drive straight to the Valley; there are no other breakpoints.
Kumrat Valley Location
Among many unexplored locations in KPK, Kumrat Valley is one of the most enchanting places. It has a beautiful valley packed with glistering streams, waterfalls, forests, snow-cap mountains, and perfect weather for visitors to enjoy their time.
FAQs
What is remarkable in Kumrat Valley?
Kumrat valley is a beautiful tourist spot in the upper Dir district of KPK province. It enjoys a height of 7800 feet above sea level giving its visitors a panoramic view of its surroundings as the lush green forest, foggy hills, and scenic meadows.
Is Kumrat Valley safe for the family?
Kumrat valley is a very safe place to visit because there are no security concerns for anybody to worry about. Every year many foreigners also see and have given a very positive review of services and sightseeing. The valley locals are very hospitable and always eager to help foreigners.
Is there Internet in Kumrat Valley?
The Valley is beautiful but lacks many basic facilities such as mobile and Internet services. As of this year, there are no internet and mobile services in Kumrat valley. However, Telecom has just approved a mega project to launch a cellular network in the Valley. So let's hope that it gets completed as soon as possible.
Conclusion
One of Khyber Pakhtunkhwa's most stunning and untouched regions is the Kumrat valley. It draws thousands of visitors and international travelers, a source of local income. Regrettably, it is quickly falling prey to extensive commercialization. Now is the moment for the government to establish rigid growth norms and reliable waste removal methods in the region and Jahaz Banda. In addition to adding more police in the area and providing basic facilities, the administration may also improve the route from Kumrat to Kalam, particularly from a safety standpoint.