Places to Visit in Chitral
Chitral is a land of eminent mountains and unique culture. This attractively beautiful valley, a place which has always attracted travelers, is located in the North-West of Pakistan. Its panoramic beauty is to die for. Here are the best Places to Visit in Chitral.
30 BEST PLACES TO VISIT IN CHITRAL, PAKISTAN 2022
Visiting this beautiful place at any time of the year is exciting. Still, to truly experience everything this place has to offer, including the variety of fruits and colors, it's best to visit this valley in April-October. In summers, you will see a lot of colors, while in winters, the entire valley is snow-robed. Chitral is known best for Kalash Valley, where the minority of Pakistan follows its Greek culture.
This place is reachable by air journey and by road. It takes approximately ten hours to reach Chitral from Islamabad by road while enjoying short stays at different stopovers.
Following are the best places to visit in Chitral in 2022:
Ayun Valley
Want to take a break from the hectic work routine? There is no other place like Ayun Valley, just half an hour from Chitral airport. It is a beautiful village in the Chitral district surrounded by alluring mountains. You can go to Kalash Valley from here since it gives it a gateway.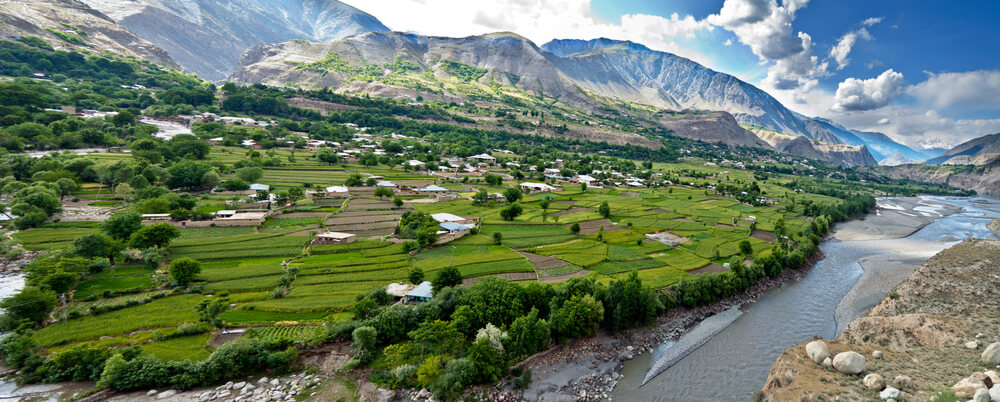 You will feel at home here because the people of Ayun Valley are genial and hospitable. They welcome the tourists with a glad hand and guide them. Ayun Valley is an ideal picnic spot because it is enclosed by high peaks, riffling waves in between, and some beautiful green grassy land to relax your body and mind. This has always been the most beautiful place to visit in Chitral.
Birir Valley
Birir Valley, one of the three beautiful valleys of Kalash, is your go-to place if you are looking for a peaceful yet beautiful place to spend some time. It is a small valley around 45 Km away from Chitral. Be ready to experience a bumpy, fun road drive to Birir Valley. You will get to enjoy the unique pagan culture and language of the Kalash people.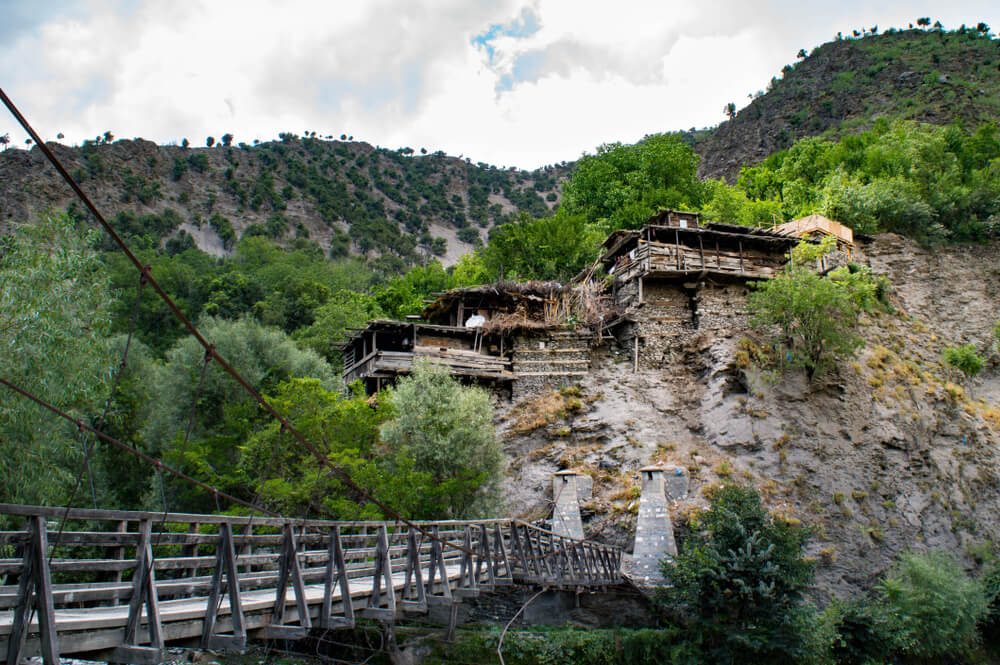 If you plan to visit in autumn, be ready to enjoy the Polar festival. At this festival, fruits and walnuts are given to guests to get an even better harvest next year. Dancing and singing to the drum rhythm make this festival even more fun. The beauty, culture, and religious celebrations of Birir Valley are to be experienced at least once in your lifetime.
Birmoghlasht
A place that you can enjoy in both seasons; winters and summers. In summer you can experience the best paragliding of your life while in winter this place is famous for skiing. This place offers a variety of fun-filled activities every season and has become the best attraction in Chitral. Birmoghlasht is located around 14.5 kilometers away from Chitral. A combination of high peaks and green land attracts tourists and has become their perfect choice.
Booni
If you want to see the precious jewel of Chitral, Booni is your go-to place. This is one of the most beautiful places in Chitral. This small village is located some 80 kilometers North of Chitral town. Tourists are attracted to this place due to its unique fan-shaped landmarks resulting from glacial deposits. This place is a magnificent valley like all the other valleys of Chitral and is worth going to. Appreciable fact! Booni provides Education facilities to its natives and is highly developed.
If you go in the summers, expect warm weather here because the valley faces the sunshine directly. But in winter, it is the opposite, and you will experience the extreme cold here. You can enjoy all the fresh organic fruits and vegetables in this place. Booni is one of the most interesting Places to Visit in Chitral.
Broghil Valley (Broghil Valley National Park)
If you want to see heaven on earth and explore the beauty of a hidden gem Broghil Valley is your go-to place. It has some luxuriant green plains, enormous lakes, and snow-covered passes. This place is blessed with the kind of distinct landscapes found nowhere else. The sudden change in weather makes it even more unique. Even the weather frequently changes from snowfall to dust storms.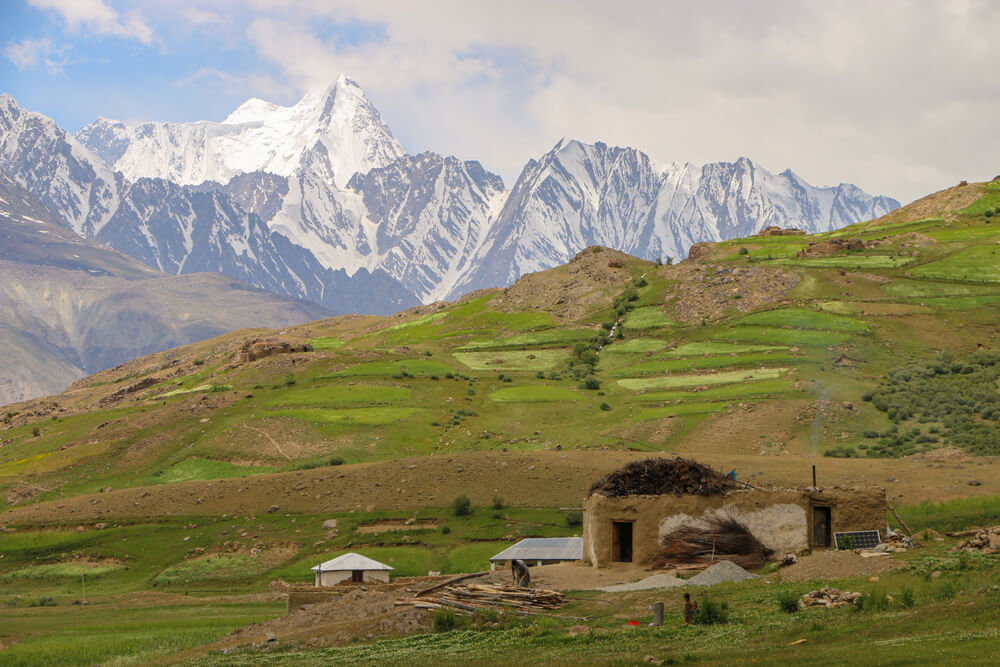 It is located in the upper reaches of the pleasing Chitral District province of Khyber Pakhtunkhwa. It is nearly 250 kilometers from Chitral City and provides a borderline to Gilgit-Baltistan and the significant Wakhan corridor. This place is a dream for adventurous travelers, trekkers, and those who are fond of nature's photography. It has reclined meadows, stately glaciers, snow-topped passes, and gorgeous Pamiri houses to take away your breath.
If you visit Broghil Valley, do not miss out on these fantastic places; Karambar Lake, Broghil Pass, Drakot Pass, and the Broghil Festival. If you see this place, you will observe that these enchanting places look no less than majestic paintings. Moreover, Karambar Lake is famous for its pervasive aquatic life, which attracts travelers.
Bumburet Valley
It is a magically beautiful place that you would not want to miss. It takes some 2 hours from Ayun Village and 3 hours from Chitral to reach this place; moreover, if you are planning to visit on some festival days, be ready to experience a long drive due to heavy traffic. During the festivals, you get to see some fantastic dances in their open compounds; there is a museum portraying Kalash culture and some local shops that sell its Kalash traditional attires. You can visit their graveyard to learn about their customs of burying the dead ones.
The icing on the cake is the good hotels you get to stay in while you visit this best attraction in Chitral. The best one is the PTDC motel because it provides good food and tidy rooms. It has four villages around 1-2 kilometers away; therefore, you can easily explore this beautiful mesmerizing place on foot. On reaching this beautiful place, the valley opens up. Water flows on one side while rich fields, high peaks, and different trees are on the other.
You will adore Kalash people for their welcoming nature, and do not miss looking at their typical homes since they are worth seeing.
Chitral Fort
This place has some eminent and interesting historical lines. It is a fortification located on the bank of the Chitral River. Chitral dates back as a princely state, and it was made a part of Pakistan in 1969. Therefore Chitral fort still stands there, revealing the tales of the old days.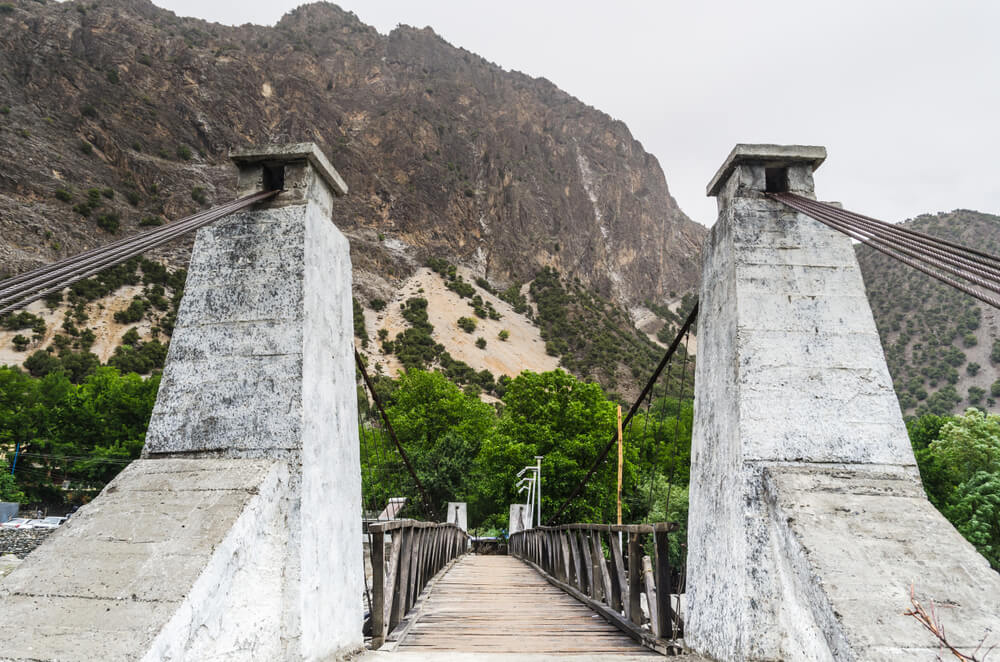 From here can visit the famous royal mosque of Chitral since it is next to Chitral Fort. This place is a treat for the ones who take a keen interest in history, rulers' elite, and architecture. Guns are exhibited to tourists, giving a clear insight into their evolution to current times. Moreover, you can get fantastic quality dry fruits that you can enjoy on cold nights at Chitral Fort.
Chitral Gol National Park (Chitral National Park)
If you want to see Markhors and enjoy a picnic at the height of some 9000 feet, visit Chitral Gol National Park without a second thought. This scenic place is located only 2 hours' drive from Chitral town. This place was known to be the private property of late Mehtar of Chitral till 1983. If you do not have any time restrictions, visiting this place in May-June is recommended to witness the mesmerizing greenery and beauty of colorful flowers. Do not forget to take pictures of breathtaking landscapes.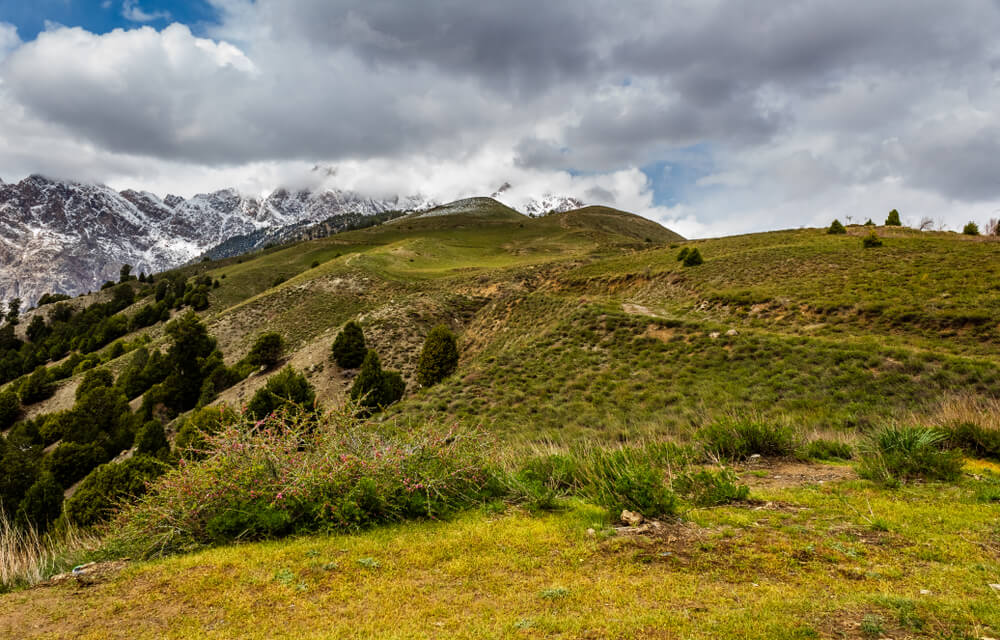 As far as the roads are considered, they are narrow and natural pathways. These roads give an amazing view of Chitral city. The objective of visiting this place is to reach the top, take the yummiest food with you, sit in the small sitting area and enjoy the view of Markhors grazing. Moreover, you can enjoy trekking on the easy and gentle slopes of Chitral Gol National Park. You may call this place one of Pakistan's best nature reserve parks. Visit this place at least once in your lifetime and enjoy mesmerizing views, calm surroundings, and some rarest animals. Chitral Gol National Park is one of the big Places to Visit in Chitral.
Chitral Museum
This museum was built on 8th July 2010 to protect and save its ancestors' distinctive culture and art. This place has some eye-catching and worth seeing pieces for visitors and future generations. The aim is to showcase the cultural heritage of the site to tourists. Therefore, if you are interested in history, art, and culture, you will love this place.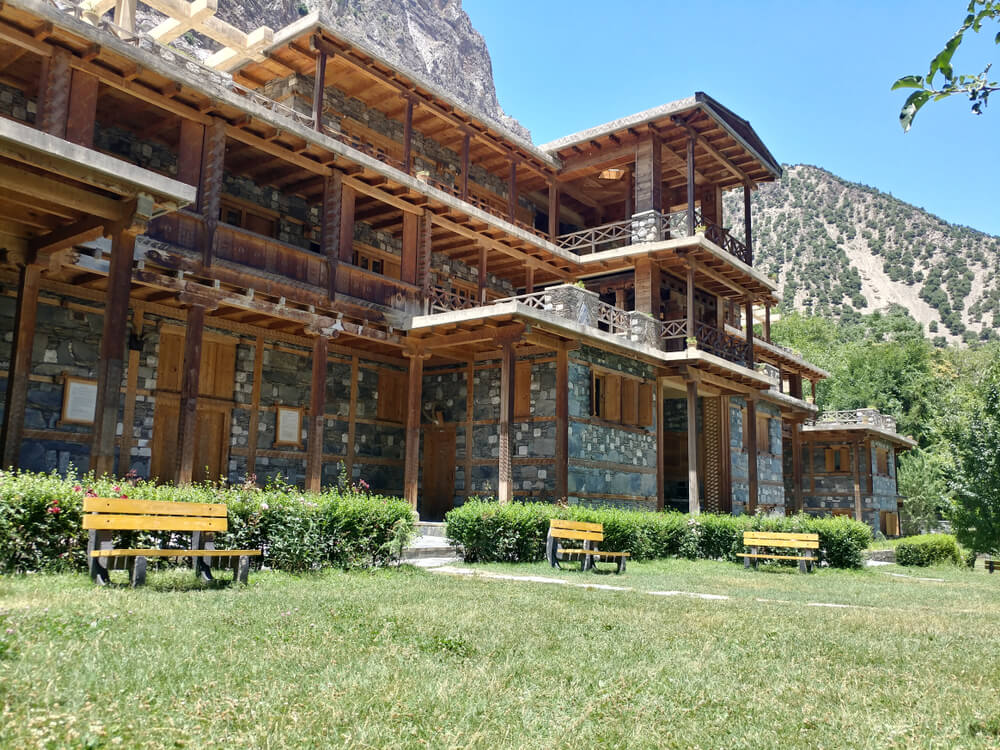 There are two parts of this museum one is the Ethnological Gallery, and the other is the Archeological Gallery. Both of these sections have their significance. In the Ethnological Gallery, you will see some beautiful pieces of jewelry, ancient instruments, and furniture that were used 920 years ago. In the other section, you will find some eye-catching things linked to Greek's cultural heritage and the pieces related to their God and Goddess.
Chitral Valley
This is a place you would want to visit again and again. The good news is that this place is open 365 days a year and has a better road network to take you safely. You will be stunned to see how these people have stored their culture and traditions. There is a constant increase in hotels and restaurant facilities to make the stay of travelers worthwhile, so you do not need to worry about your visit. Moreover, since you have to travel 8-9 hours to reach this place from Islamabad, it is recommended to have short stays at Upper Dir and Timergara.
If you visit this place, you will be mesmerized to know the things you can explore and enjoy here. One of the best places to stay here is Gahirat Castle Hotel. Chitral Valley seems no less than a real-life painting.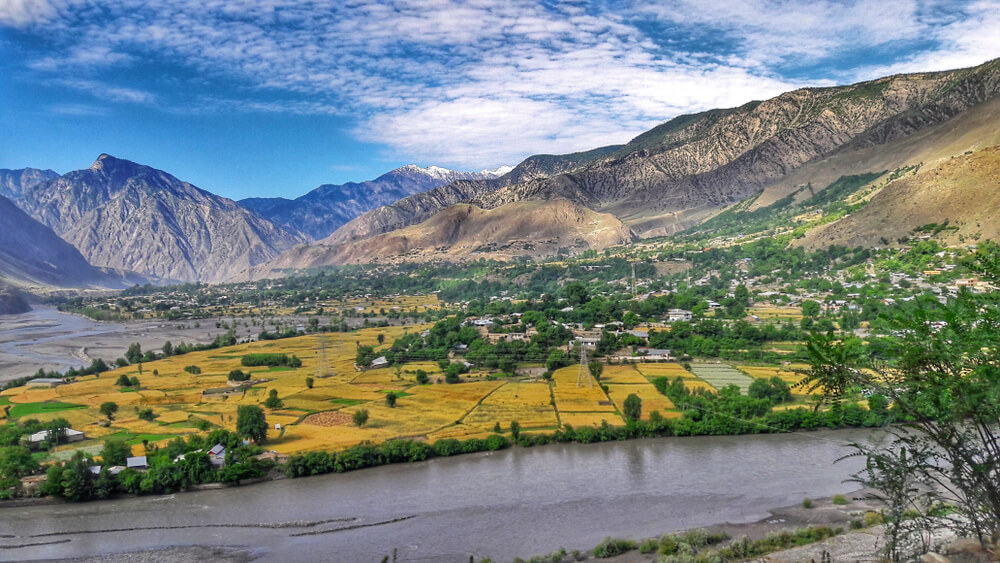 It has some alluring mountains and a captivating water flow. You are undoubtedly going to have the best time of your life here. The fresh aroma of fruits like apples and apricot will have a soothing effect on your mind. The people of Chitral Valley will make you feel comfortable, welcomed, and at home with their hospitable and kind nature.
Darkot Pass
This place calls to all the mountain lovers out there. It is a high mountain pass connecting two valleys, the Broghil Valley and Rawat Valley. The best attraction of this place is that it gives a scenic view of 6000 meters and some high peaks of the giant Hindu Kush Mountains. In the east, south, and west, some great peaks are Garmush Peak, Dhulichish, and Chikara Zom.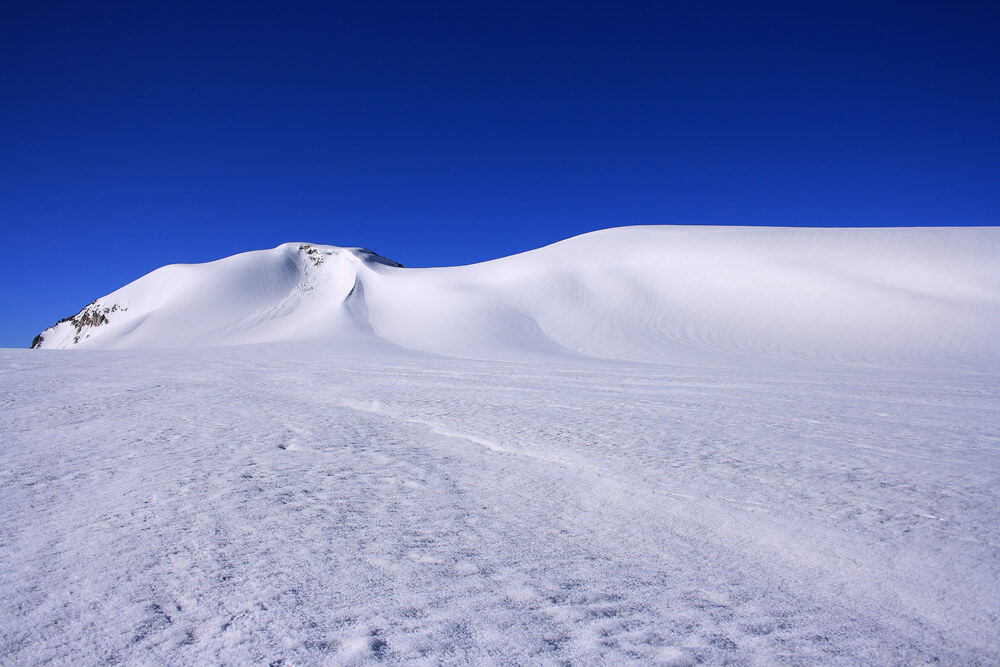 The best time to go to Darkot Pass is in July but do not forget to take your ropes and crampons along. This pass has a dramatic effect; it has some Granite mountains dispersed with glaciers making it one of the most beautiful places to visit in Chitral. Chitral Valley encloses Darko pass. This place has always attracted tourists because of its beauty, meadows, lake, and towering mountains. Some must-visit places in Darkot Pass are Rawat Valley which is more like a dream valley, Dulung Bar meadows, and Ghasumo village.
Garam Chashma
This place is no less than heaven for believers of healing properties through nature. If you ask for the best places to visit in Chitral, you will hear Garam Chashma every time. It is a land of mysteries. As the name indicates, it gives hot water, making it a unique place. It is located in the Hindukush Mountains at Lotkhoh Valley. You can reach here through a scenic jeep drive from Chitral in almost 4 hours. The greenery, hot springs, access to trout fish in streams, rock climbing, fresh cherries, and pomegranate are some fantastic things you can enjoy in Garam Chashma.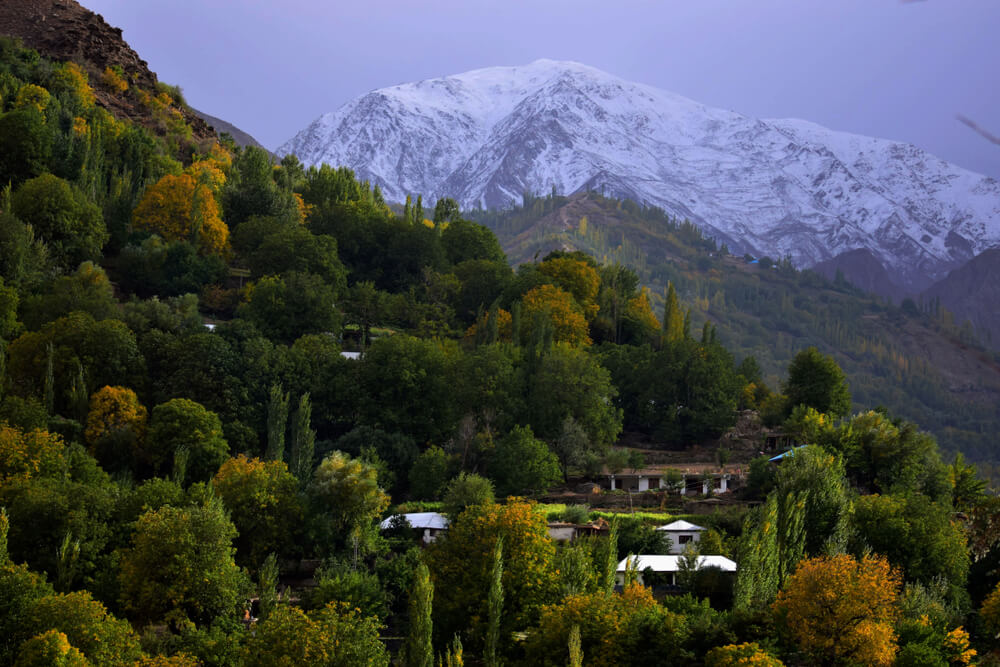 One relief to visiting this place is the washrooms made near the spring for the tourists. Hotel Innjigaan will make your stay worthwhile if you plan to visit this place with its appreciable facilities. The Cherry on top of this hotel contains a swimming pool filled with water from the spring. Tourists here enjoy the small local bazaar in which things like stones, jewelry, and kababs are available. This place is known to be the last one because the Afghanistan border is very near.
Governor's Cottage
It is a place with a name that depicts nothing but royalty. One of the beautiful places to visit in Chitral is the Governor's Cottage. High peaks and fresh green land enclose this place. Tourists are attracted to the historical things protected here. Moreover, from Governor's Cottage, you can have a clear view of Tirch Mir; therefore, if you have to select one place among these two to visit, opt for Governor's Cottage. This place depicts the Chitrali way of construction. You will also witness some fantastic royal architecture here. The General public can visit this place any time of the year. This place will give you an insight into the graceful royal living way of Mehtar of Chitral.
Kalasha Museum
This place is an absolute joy for people interested in understanding and looking at a different culture. There are several objects displayed in the Kalasha museum. There are two floors of this museum, on the ground floor; Kalasha culture is expressed, whereas, on the first floor, there is a local craft and a collection of books scripted on the valley. It is a fantastic place with various groups of artifacts, such as weapons, attires, instruments, household utensils, etc., depicting the history of Kailash. While you explore the rest of the valley, do not miss to visit this place. One of the best things to do in Chitral is to see this heavenly place. Kalasha Museum is one of the historic Places to Visit in Chitral.
Kalasha Valleys
Undoubtedly, Kalasha Valley is one of Pakistan's most beautiful and mysterious places. This place has a distinct native culture that reverts thousands of years. There are three big festivals celebrated in Kalasha Valleys that attract tourists. These festivals are Chilum Joshi, Uchau, and Choimus.
The traditional values of the Kalashi people make these festivals stand out. They dance to drum beats, drink, and enjoy themselves. Moreover, they leave no stone unturned to make their Gods happy during these festivals, so they make sacrifices and worship them.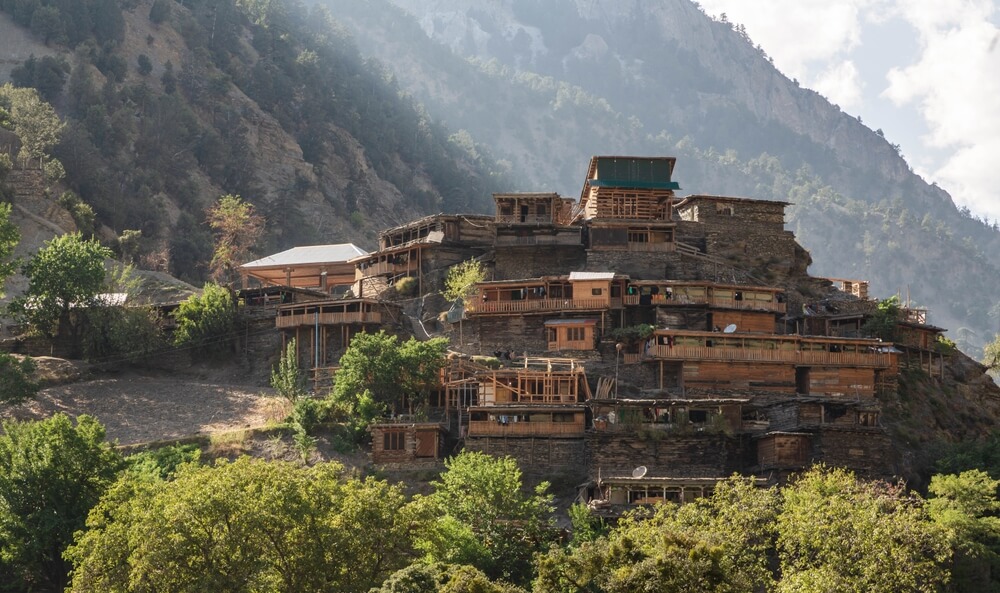 Chelum festival is quite distinct and exciting since the girls of Kalasha Valley choose their husbands. The people of this valley are the most hospitable and amiable you will ever meet. To enjoy and get mesmerized by the fantastic natural beauty of this place, every year, several people come to Kalasha Valley. They learn about the tradition and culture of the Kalasha people while enjoying the area's beauty.
Karambar Lake
Calling this lake a lake from heaven will not be wrong; this is how beautiful this 31st highest lake in the world is. It is the second highest lake, located at 14100 feet above sea level. You can quickly go to Karambar Lake from Broghil in Chitral or Chapursan because it is located at the border of Broghil Valley. You will enjoy hiking a lot if you are fit because it takes around 23 kilometers from Lashkargaz to Karambar Lake.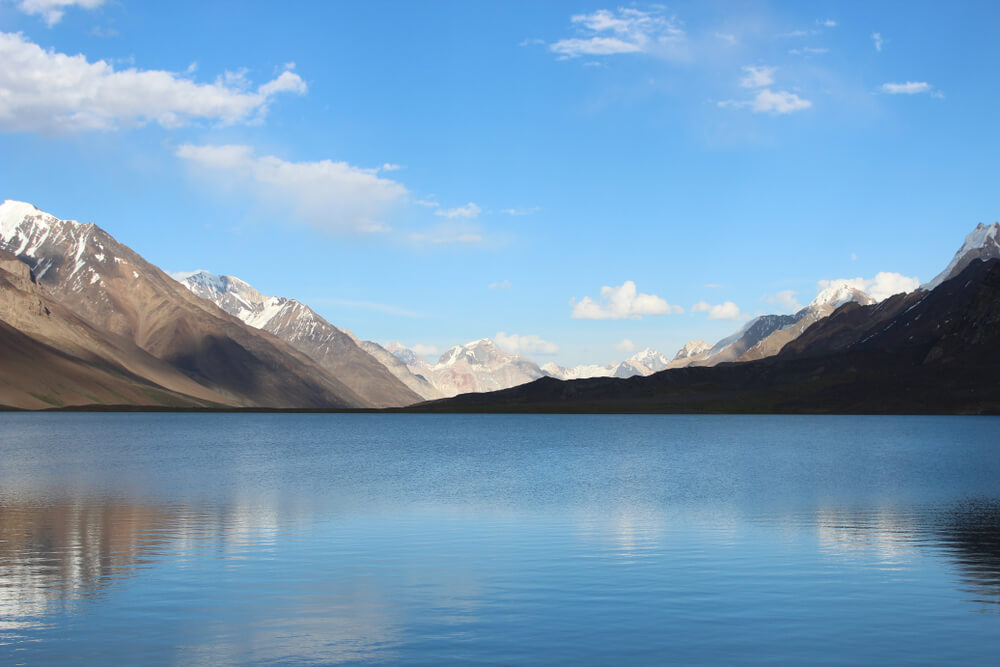 This place is neat, beautiful, and cold and has the most transparent water ever. Whoever goes there has a trip of one's lifetime. It is known to be the pristine and purest lake existing in Pakistan. This lake is a treat to the eyes, the water is pure, and snow-covered mountains enclose it.
Koghazi and Goleen
Koghazi and Goleen are comparatively less known, but it is a place you do not want to miss. It is at a distance of almost 14 kilometers from Chitral valley. You will be mesmerized by the green grassy landscapes, sky-touching trees, impressive waterfalls, lovely weather, and cool water from streams. The beauty that this place holds can easily captivate a person.
Lowari Pass
It is a high mountain pass of around 3,118 meters above sea level. This road, also known as N45, is narrow and connects Dir and Chitral. The British constructed this road, and there is no room for error while you travel on this road.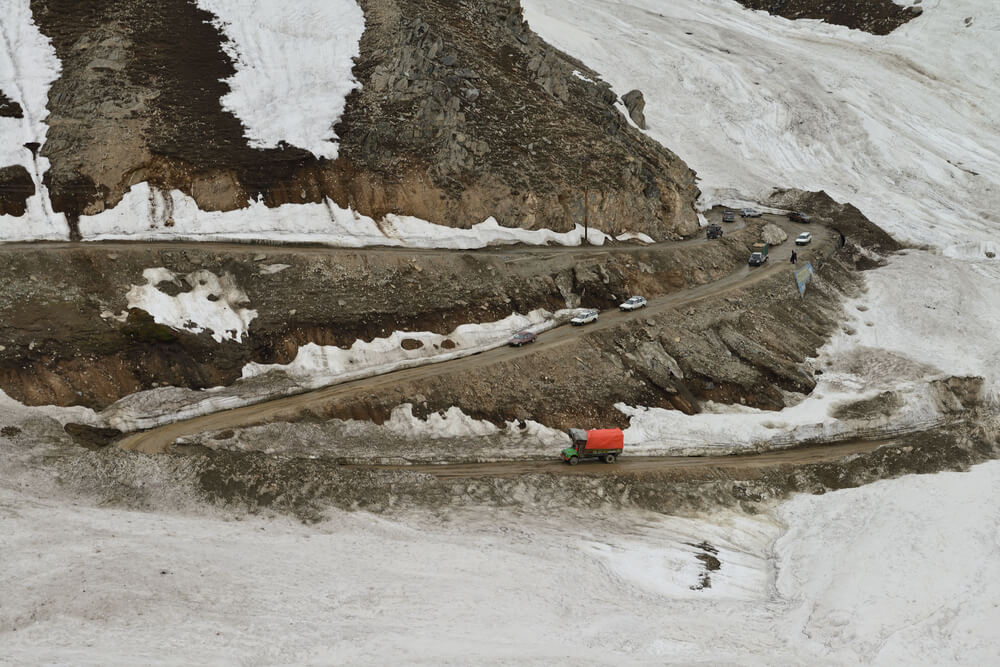 It is known as Hell's road. From November till May, you will see snow all over this pass. It is beautiful; it is a rough, dirty, dangerous, and unpaved pass. Trucks going through Lowari Pass, and your heart is going to stop beating for a while the moment the truck gets to the edge. The high mountains surrounding the sides of Lowari pass make it beautiful yet dangerous.
Lowari Tunnel
Lowari Tunnel is no less than a blessing for travelers. The road through Chitral was the deadliest, where the slightest mistake could prove your wildest nightmare. On the road, there is snow for most of the year, along with land sliding. But then, two tunnels were constructed of about 10.5 kilometers in length that connected Chitral to the rest of Pakistan.
This made traveling comparatively easier, reducing the risks. These tunnels are made at a height of 7000 feet from sea level; therefore, you can have a safe trip with some stunning views on the Chitral side.
Though the tunnel is a better option and a blessing, the roads there are under construction, so you need to be careful; it is better to go in a jeep.
Mastuj Valley
Mastuj Valley, situated in the middle of upper and lower Chitral, is known for its captivating beauty. In Mastuj Valley, you will observe that aim of people is to promote the beauty of that place. They are agricultural people so you can enjoy a variety of vegetables and fruits there.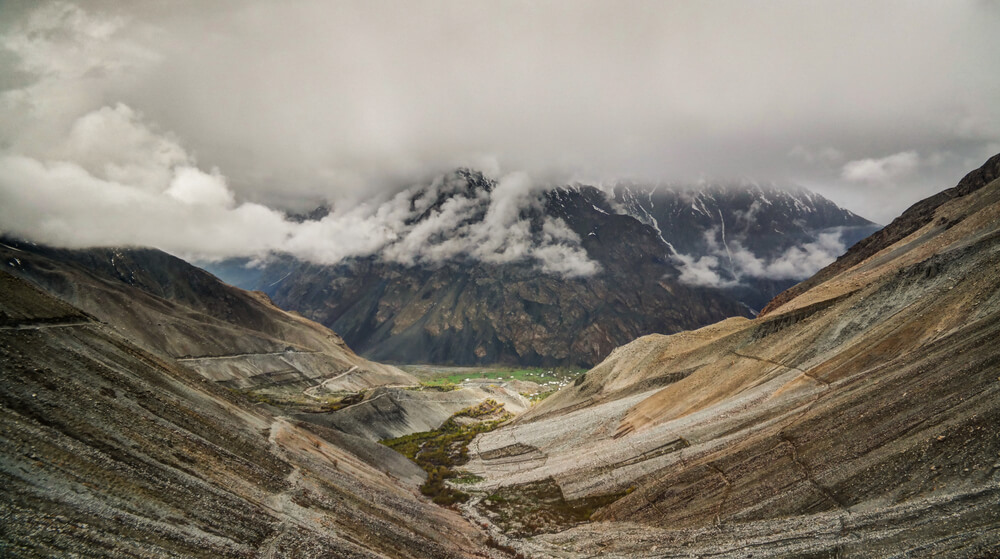 The people of Mastuj are well-settled and well-educated. The beauty, simplicity, and literacy of these people are awe-inspiring. On your visit, you will be enchanted by the beauty of the Mastuj River. Besides this river, some fantastic walks in Mastuj have always attracted travelers worldwide. Sometimes a visit to such a clean, beautiful and peaceful place is all you need.
Pamir Valley
A visit to Pamir Valley will be engraved in your heart and mind. This valley gives its visitors an experience of a lifetime to cherish. Pamir Range of mountains holds breathtaking beauty that seems no less than a painting. These zig-zag peaks surround the eastern half of Tajikistan. There are around 6000 peaks in the Pamir Mountains. Through every twist of these mountains, your excitement will increase, and you will be thrilled to explore the beauty of this place. You are going to witness different festivals of the Pagan Tribe in Pamir Valley. This place is simply to explore the natural beauty that it holds.
Rumbur Valley
Rumbur valley is large enough, and you will need at least two days to explore its beauty. It also has a few small underdeveloped villages situated to the north side of Bumburet. Kalash has three valleys, and Rumbur Valley is one of them. The people of Rumbur Vally are the friendliest and most humble people you will ever come across. Reaching Rumbur Valley from Chitral town will take two hours. The road is daring and bumpy but worth it.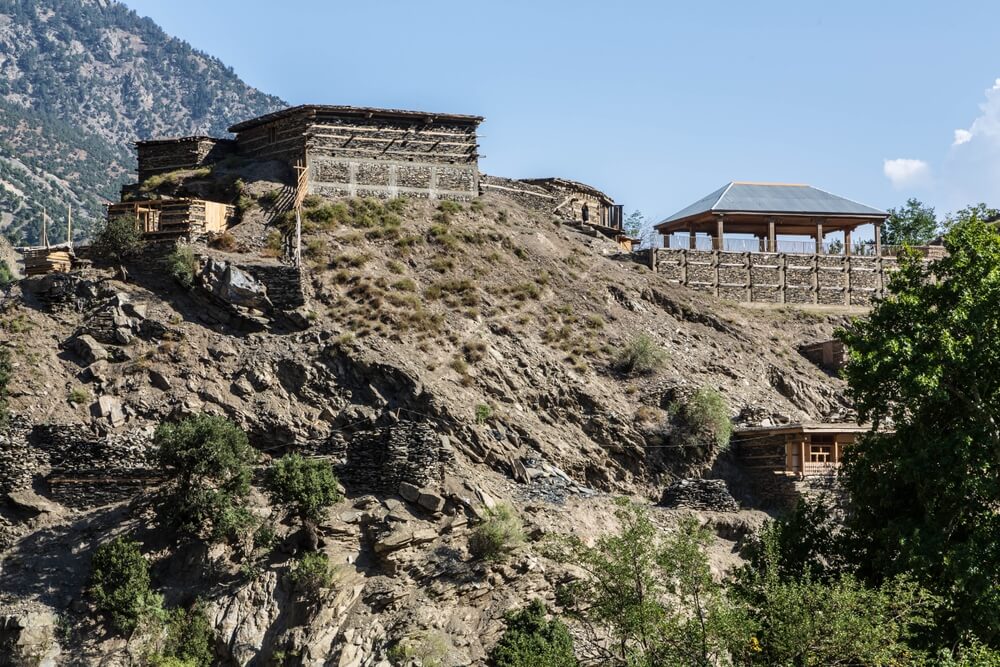 It is a peaceful Valley, so if you like to spend time in a quiet place, you can easily stay here for a few days and take short trips to Sandurgah, a pasture near Rumbur Valley. Watching the scenic views of this densely populated yet peaceful valley is adorable. The pleasant weather makes the stay even more memorable. Rumbur Valley is one of the best Places to Visit in Chitral
Shaheed Osama Warraich Park
This is the only family park in Chitral, and Late Deputy Commissioner Osama Warraich Shaheed proposed it. You can enjoy your free time with your family here. This is a beautiful park from where you can easily see the peak of Terich Mir. It is located on a river bank which makes it even more mesmerizing. Moreover, you can also see markhors from this park. Shaheed Osama Warraich Park is a very well-known park in chitral.
Shahi Mosque Chitral
Ruler Shuja-ul-Mulk built this mosque in 1924 in Chitral, and his grave is present in the corner of the mosque. This mosque is next to the Chitral fort and River Chitral. If you visit Chitral town, you can quickly go to Shah Mosque Chitral on foot. While visiting the mosque, women cover their heads and wear proper clothes.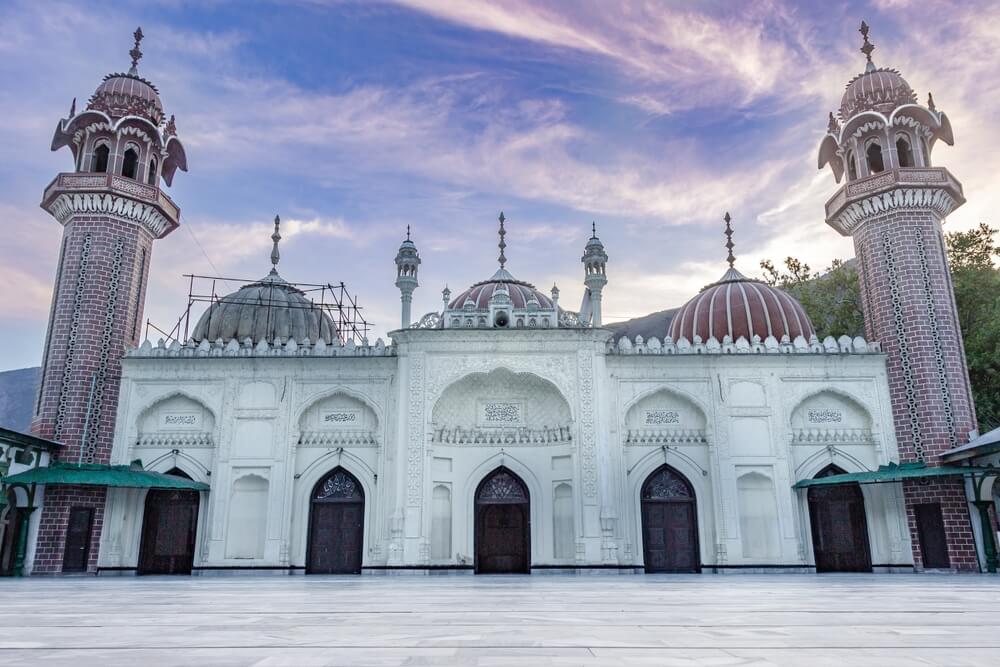 If you want to explore the mosque, not just offer your prayer, then avoiding going during the prayer hours is recommended. You will love the architecture of this mosque; the white marble used and the magnificent art engraved gives it a royal look. This mosque gives an idea of how talented Chitral aristocrats were. It depicts the authentic culture and tradition of the people of Chitral.
Shahi Qila Chitral
When you visit Shahi Mosque, Shahi Qila is a must-go-to place. This place was built for the stay of Raja Nadir Shah in the 18th Century. To date, a royal family of Chitral stays here and is known as their personal property. In this place, you will see images and natural objects of Mehtar of Chitral. But one thing to keep in mind before visiting is since it is a private place, you have to take permission beforehand to enjoy the beauty of this place. You will feel no less than a prince while walking in this beautiful place.
Shandur Pass
Who would not want to visit the "Roof of the World"? Shandur Pass is the most elevated mountain, located at 3,700 meters. It is situated in the middle of Chitral and Ghizer, the district of Gilgit Baltistan. For an adventurous traveler, there is no better place than Shandur Pass.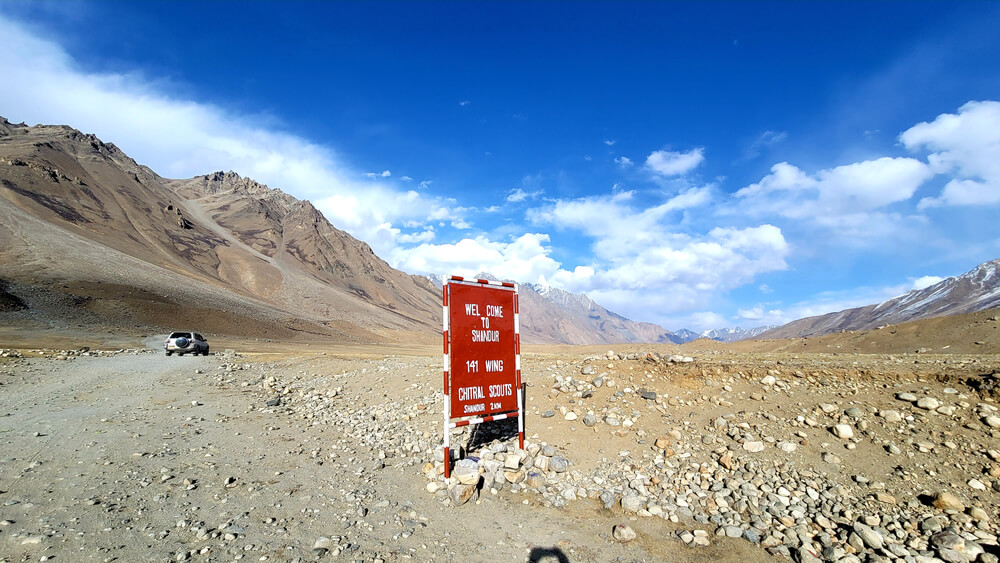 The roads are tapered, rough, bumpy, and covered with pebbles; therefore, a jeep is your best friend to travel to the beautiful Shandur Pass. It is recommended to visit Shandur Pass in April or November. The festival Shandur Polo is worth attending; it is held every year in July. On Shandur Tops, Chitral and Gilgit Baltistan teams play some healthy and competitive polo matches. Shandur Pass is one of the best Places to Visit in Chitral.
Shandur Polo festival
Shandur Polo Festival is an excellent festival celebrated every year from 7th-9th July. This festival is held on stunning Polo ground, at a height of 3700 meters, and it is a must-visit place. Both the teams of Chitral and Ghizer from Gilgit Baltistan play free-style polo every year.
The audience enjoys music and cultural dance. You can also go fishing and enjoy the yummy trout at streams and lakes nearby. The audience and tourists can go camping at this festival and enjoy all the adventurous fun activities during the festival. You will not get to experience a better cultural festival than the Shandur Polo festival, which too on such an elevated, beautiful place.
Tirich Mir
The sky-high peak in Hindu Kush Mountain Range is also known as the "Queen of Mountains." Don't you want to experience this high mountain range with your own eyes? This high mountain range is in Mulkow Valley in Chitral. The height of the mountain range is about 7,708 meters. In the Wakhi language, Tirich Mir stands for "King of Darkness."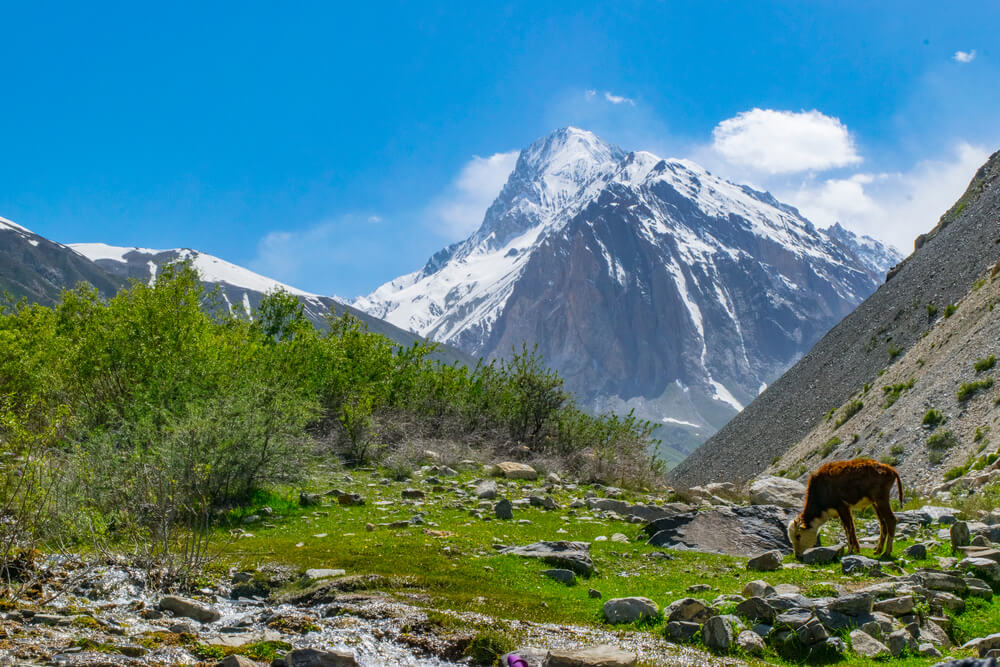 This is because there are dense shadows made by Tirich Mir peaks on the Wakhan side. This high mountain is magical; the areas nearby should be explored since it is highly adventurous. Its base camp treks are nothing but absolute fun. Be ready to witness snow-covered sky-high mountains that can be seen from a distance.
Tooshi Game Reserve
This place can be called Heaven of Markhors. It is a beautiful place to witness markhors coming down at 5:00 PM from the heights of peaks. Do not forget your binoculars to have a clear view when you visit this place. It is located on Garam Chashma road, just 30 minutes drive from Chitral town.
Mastuj Fort
Mastuj Fort is located in a wide open valley. Yarhum river merges with Mastuj river here, making this place worth visiting. It is a jewel of Mastuj city. It is stated that Katoor Dynasty constructed this fort in 1800. There are many attractions for tourists. This place's beauty and peaceful environment make a trip to Mastuj Fort worthwhile.
FAQS
What is famous about Chitral?
Chitral is known for its distinct culture, its mesmerizing beauty, hospitability, and simplicity of its people. In the Hindukush range, it is the most charming place to visit.
Is Chitral worth visiting?
The beautiful places you witness and the varied activities you get to do in Chitral make it worth visiting. You can go fishing, witness markhors, rock climbing, attend different festivals, click stunning pictures, and much more. This place grants peace to your soul and mind.
Which is a fascinating area of Chitral valley?
Garam Chashma is undoubtedly the most beautiful place in Chitral valley. The hot springs of this place will blow your mind. The picnic spot at the height of this place is all you need to experience at least once in your lifetime.
How far is Kalash from Chitral?
Kalash is 24 kilometers away from Chitral.
Is Chitral safe to visit?
A visit to Chitral is entirely safe. It is recommended to go on jeep if you are traveling by road. Moreover, respect the tradition and culture of the people living in Chitral.
Conclusion
The breathtaking Places to Visit in Chitral are worth visiting and appreciating. This place becomes even more beautiful in the summer. The snow melts, greenery, rivers spout, and landscapes give a painting effect. One can guarantee that this whole place is like heaven on Earth. The elevated peaks, rivers, streams, landscapes, trees, flowers, festivals, people, food, everything will make your vacation worth it.