Sunway Lagoon Water Park
Sunway Lagoon Park provides unmatchable aesthetics, a pleasant environment, and a beautiful landscape on 42 acres in Karachi. The Park gives you a perfect spot to relax from the burning sun of Karachi and enjoy various water activities. It is a fun-filled location for your friends and family as it offers more than ten pools and 20+ enthralling water rides. For those worried about water cleanliness and impurities, rest assured as the Park uses high-quality filtration systems to kill bacteria and germs in the water so that everybody can enjoy the water activities. If you are looking for a recreational spot with water activities to beat the heat of Karachi, you cannot miss Sunway Lagoon Park. It is one of the best Waterparks In Karachi.
Attractions, Timings, Tickets, Contact Details, and Location of Sunway Lagoon Water Park
Sunway Lagoon Water Park Karachi is located 10 minutes from Gharo on the N-9 national highway. If you are coming from the Jinnah International airport, it will only take 1 hour to reach the Park. The Park is open throughout the week and on weekends from 10 a.m. to 5 p.m. You can contact Sunway Lagoon on this number: 0316-2288282 or at info@sunwaylagoon.com.pk.
The Park offers different ticket prices for adults, children, and groups of students or people. The adults have to pay 1200 PKR, and children above three years of age also have to pay the same price. The Park offers a discounted price of 600 per student if a group of 40+ students visits the Park simultaneously. Away from the crowd of Karachi city, the lagoon park offers a perfect combination of swimming pools and water rides to keep you entertained.
What Attractions are at Sunway Lagoon?
The Park is the best option for water activities. Visitors can enjoy many entertaining and jaw-dropping water activities, such as rafting slides, fly-by, flying carpets, and pools. Let's take a look at each of them.
Ocean Lagoon
Ocean lagoon in Sunway Lagoon Park is Pakistan's largest wave pool. This pool can produce 24 thrilling waves, making your swimming experience valuable. You will experience the exciting feeling of swimming in an ocean without the fear of drowning. The waves in this pool are very beneficial for the swimmers as they provide a solid aerobic cardiovascular workout, exercising all essential muscle groups: the back, arms, legs, shoulders, and core.
Kids Mania at Sunway Lagoon
Kids Mania is a pool in Sunway Lagoon Park that excites kids of all ages by helping them experience great water adventures. Kids Mania makes children very delightful as it consists of 6 different slides, which add variety to their enjoyment. This pool is where kids will make great memories as they can have a water fight with their friends. Kids can also come under the giant water bucket for extra fun. The slides are structured within a castle-like shape which highly attracts kids.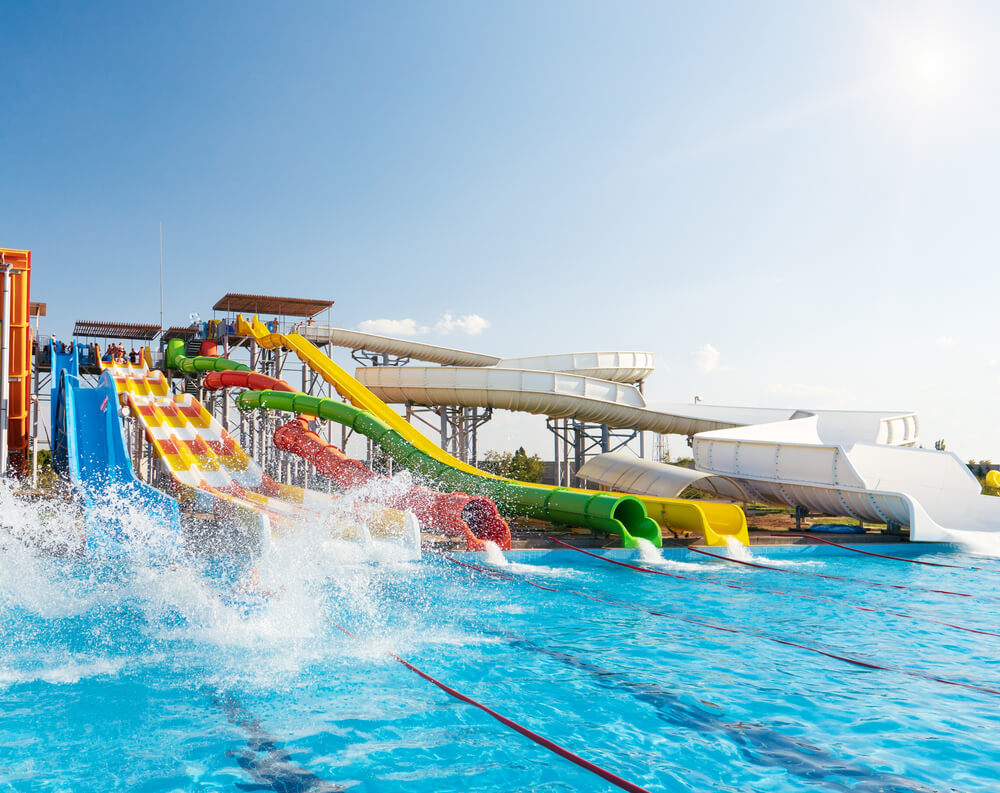 Wet n Wild Dance Floor
This is an area in the Sunway Lagoon Park surrounded by water where you can try your favorite dance steps without feeling overwhelmed. This water floor offers excellent and latest music which makes your dancing experience rememberable. This floor provides exceptional safety for its dancers, so a dancer slipping on the floor is unlikely. This dance floor helps you to move and groove to the music without being tense. Its environment relaxes you and allows you to experience an energizing feeling.
Fly By at Sunway Lagoon
Fly By in water park Sunway Lagoon is a double rafted slide where two people stand on a raft and slide down a tube at high speeds. It is fun and exciting and provides a great way to enjoy the water. The weight of two people is equally distributed to prevent accidents, which makes this ride very safe for your kids.
Multi Slides
There are also Multi slides in Sunway Lagoon Park, which are specially built for competition between two persons. The match can be between kids, adults, or even ladies. This is a slide where you can challenge your friend to race, and the one who will reach the pool first wins. These slides create an exciting and challenging environment by analyzing your speed while sliding into the pool.
Rafting Slides at Sunway Lagoon
Sunway Lagoon also offers rafting slides, a type of water slide where the rider rides down a tube-like structure while being propelled forward by a series of waves created by a wave generator. This very adventurous slide surprises the swimmer with unexpected sharp turns. This slide will excite the kids and is an excellent source of happiness and fulfillment for adults.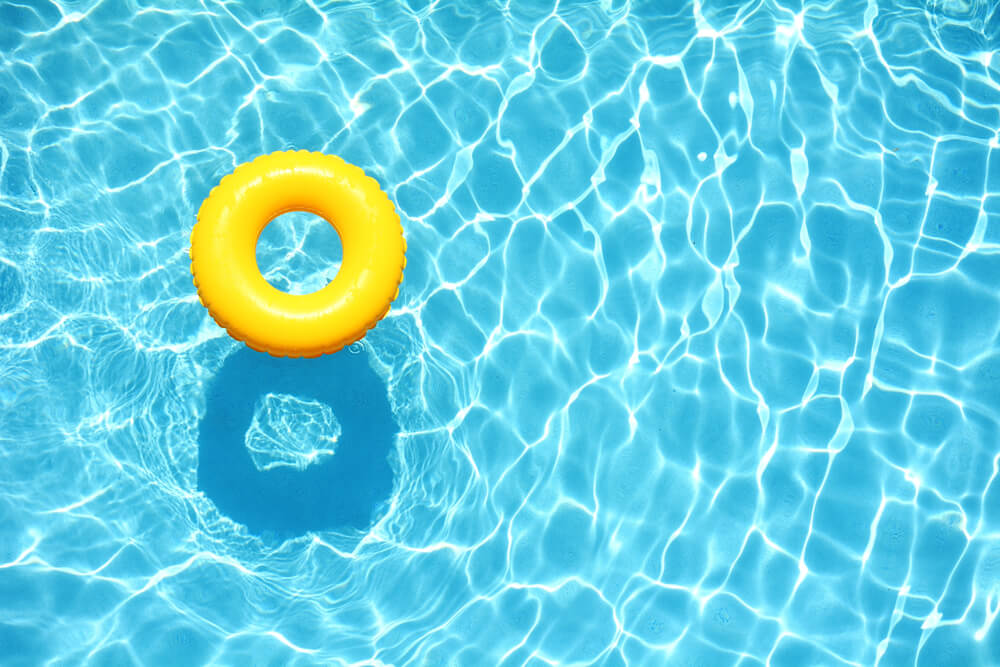 Flying Carpet
Flying carpet is one of the scariest slides in Sunway Lagoon Park, which lifts your boat into the air and then swings it back into the pool. This slide is not for the weak-hearted but a ride you will remember. It would help if you rode with a partner who can be anyone, making your experience even more exciting.
Children Play Land at Sunway Lagoon
Children's playland in the water park Sunway Lagoon is where your kids can enjoy themselves without needing someone to look after them. This is where you can leave your children to hang out in other areas of the Park, and they will be safe. This is great for toddlers who should avoid going into the water and kids who are scared of water.
Pools
The Park also offers a variety of pools, such as:
Ocean Pool at Sunway Lagoon
The Park is built with an ocean pool that consists of heavy rocks in different areas around the pool so that waves with tremendous pressure are washed into the pool. This ocean pool offers a great place to relax and unwind after a long day at work. This pool will fulfill your desire to swim in an ocean to a great extent and will provide you with a refreshing experience.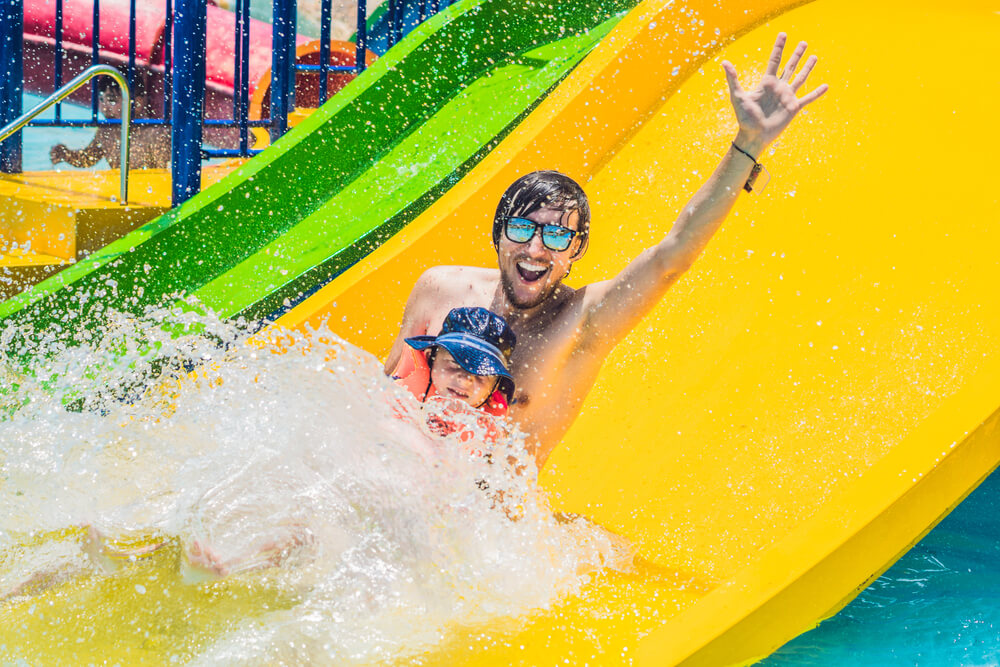 Mega Pool
Sunway Lagoon Mega pool is a pool that can hold tens of thousands of gallons of water. They are perfect for significant events, like weddings or conventions. This pool contains more water than traditional pools, making the atmosphere lively. Even your whole grand family can enter this pool without fuss, and its large size enhances your swimming experience.
Children Pool
Children pool in Sunway Lagoon Park ensures that your kids can enjoy themselves to the fullest of their potential. Parents always worry about their kids while swimming; this pool solves that issue. This pool is a small, shallow water body surrounded by a deck or walkway. This pool is an excellent place for kids to enjoy and helps increase their physical and mental health.
Ladies Pool
The ladies' pool in Sunway Lagoon Park is designed for women. This pool allows all the females to freely practice any swimming style they want without feeling underconfident. It also helps all the females to learn to swim as a supportive environment will surround them.
Free Fall Pool at Sunway Lagoon
The Sunway Lagoon Park free fall pool is a type of water feature that uses gravity to create a waterfall effect. In this pool, water flows down a sloped surface until it reaches a lower level and falls back down to the pool's base. It helps the visitors in the pool to experience a natural cooling effect. This pool provides not only a beautiful view but also a relaxing environment.
Spiral Pool
Sunway Lagoon Park also has a spiral pool which makes the pool more beautiful. The spiral pool comprises a series of concentric circles that rotate to create a natural water circulation. This pool is designed to create an environment that is higher in pressure. It makes the atmosphere very enjoyable and comfortable for both kids and adults.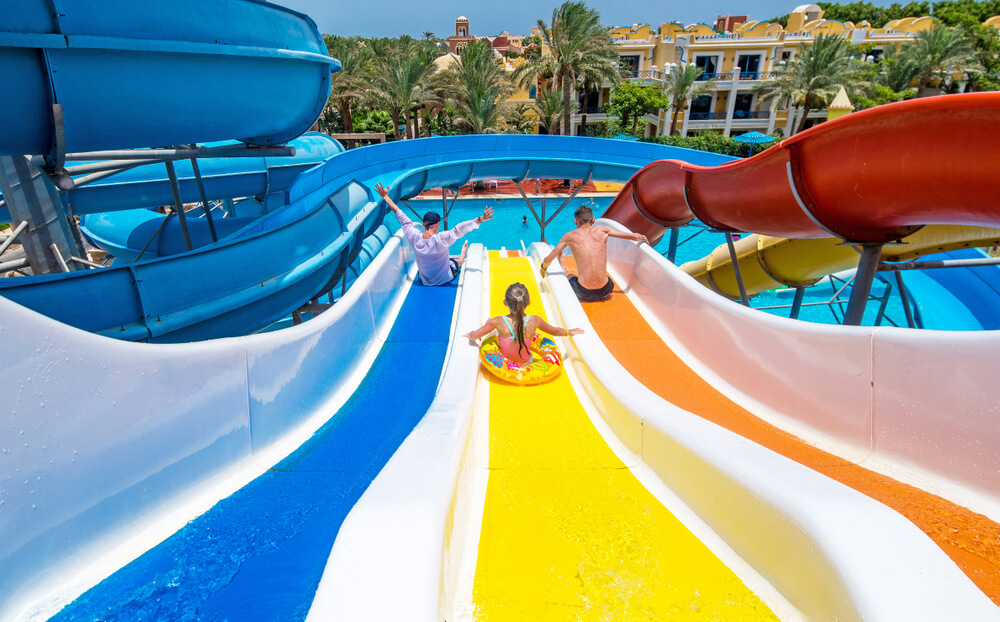 Lazy Pool Showers
Lazy pool showers are like a spa area incorporated into the showering space. This pool shower ensures you are clean without much movement from your side. These pools also help improve the look of the showering area and make it more inviting.
Tube Shop
The Sun away lagoon Park also offers a shop where all sorts of inflatable tubes are present. You can buy tubes for your kids and other family members if they are uncomfortable diving in the water.
Lockers on Rent
Another best thing about the Park is that you don't have to worry about your belonging while having fun in the water. You can buy a locker from the staff, store your belonging in the vault and enjoy the rides. You can rent a locker by paying PKR 100 with 1000 PKR as a refundable deposit.
Sunway Lagoon Special Packages for Kids and Families
The ticket prices are very reasonable compared to the number of attractions and the beautiful location. If you are visiting with your whole family, you will have to pay 1200 PKR for adults; the same goes for children above three years of age. Kids under the three-year-old have free entry.
School Outings
Sunway Lagoon park is an ideal place for school outings. They offer special discounts for students of schools and colleges. If the minimum number of students is more than 40, each student will have to pay 600 PKR.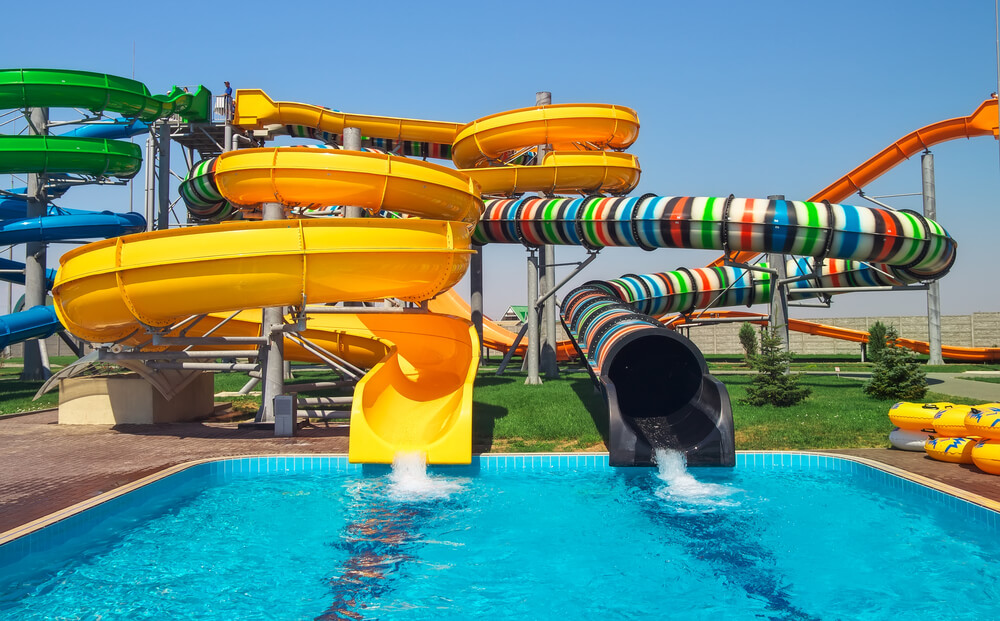 What are the Park Timings?
Sunway Lagoon Park is open from 10:00 a.m. to 5:00 p.m. During the week, anybody can visit on their own or with their family, but Saturday is exclusively reserved for families.
Location & Contact Details of Sunway Lagoon:
The beautiful water theme park is located in Thatta, one hour's drive away from Jinnah International Airport and 10 minutes away from Gharo on the national highway. You can contact the Sunway Lagoon Park members through this phone number 0316-2288282 or visit their website.
FAQs
Where do I check for the latest promotion?
You can visit their website https://www.sunwaylagoon.com.pk/ for the latest promotions and unique offers.
Do you offer an annual pass?
No info
Can I buy tickets for the day I wish to visit the Park?
Yes, you can buy tickets whenever you visit the Park and walk in.
Do I have to purchase a ticket for my baby?
Tickets for children under 3 are free, whereas the ticket price for children above 3 is PKR 1200.
Do you offer group discounts?
Discount is available for groups of at least 40 students; in that case, 600 PKR is charged per head.
Are tickets refundable?
Tickets can neither be refunded nor canceled.
Where are you located?
Sunway Lagoon Water Park is 6.5 Kms from Gharo City, N-9 National Highway, in District Thatta.
Are there hotel accommodations nearby?
There are few accommodations, but they have located a considerable distance from the Park.
Conclusion
Sunway Lagoon Park lets you breathe and enjoy. Relax in its crystal clear waters and recharge your batteries while drinking under the leaves of the palm trees in this little heaven. Head now to Sunway Lagoon Park for rides full of speed, curves, and surprises.