Tirah Valley – The Enchanting Beauty of Wadi e Tirah
Tirah valley Pakistan is located in the Khyber Agency of Pakistan's Federally Administered Tribal Areas. It is a mountainous region settled by the Afridi, Pakhtuns, and Ōrakzay tribes. It is a rugged region with steep slopes, deep ravines, and narrow valleys. The Pak-Afghan border runs parallel to the Valley, rendering it a strategic location.
It is the location where the Afridi tribe staged a rebellion against British Raj in 1897. The rebellion had failed. But the place has since been revered by both Pakhtuns and British alike.
Also, the Valley is surrounded by dense forests and lush green pastures. So it is worth exploring for adventure seekers. But unfortunately for the government of Pakistan, it wasn't easy to establish an administration in the region until 2003.
There are prominent passes in the Valley. They include Sampagha Pass, Arhanga Pass, Saran Sar, Tseri Kandao, and Sapri Pass. Blue pines and various fruit trees can be found in the Valley. They make the valley more beautiful. It is one of the most beautiful valleys in Pakistan.
History of Tirah Valley
The history dates back to the 17th century. An Afghan warrior, Pir Roshan let Tirahis be part of Afghanistan in the 17th century. He led people to flee to Nangarhar. Then by 1620, Mahabat Khan, a Subahdar of Kabul under Emperor Jahangir, was sent to attack Tirah. He successfully massacred 300 Daulatzai Orakzais. They were the ones who listened to the teachings of Pir Roshan.
When Mahabat Khan left for a trip to Rohtas, the place got under another attack. Ghairat Khan attacked Tirah. Samangha Pass is the major Pass of Tirah valley. The troops of Ghairat Khan reached this Pass to invade.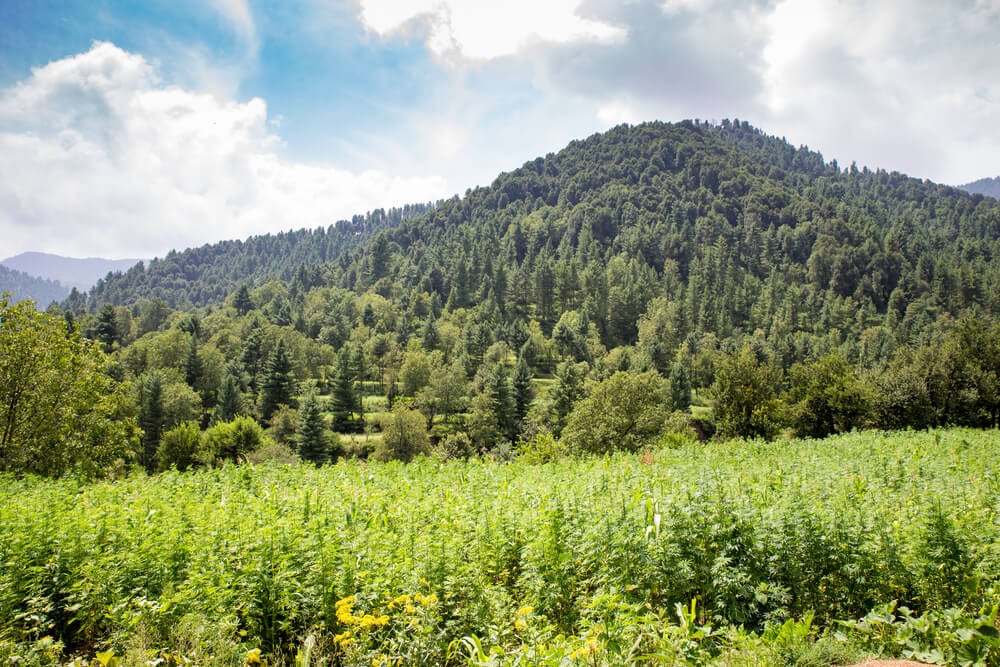 Rajputs attacked the Roshanis, and Ghairat Khan's troops attacked the Daulatzai who resided in this Pass. Ihdad led Roshanis and Malik Tor led Daulatzais. But some years later, Ihdad was shot, and his head was sent to Jahangir.
That was the start of the decay of the Mughal Empire in Tirah. After that, Muzaffar Khan got attacked too by Afridis and Orakzais. Abdul Kadir invaded Peshawar and plundered it, so Muzaffar Khan was forced to retreat to Peshawar.
The Mughals also constructed roads and forts in the Tirah Valley. They let Yusuf, Afridi, Asar Mir, and Omkzai resort to submission. As a result, they received a lot of property in Panipat near Delhi.
The Mir Yakut was able to bring the tribes of Tirah under his control. He repressed the revolt by Afirid and Orakzai. And that's how the Mughal empire started to decline in the valley. Since then, Tirah has been an independent region.
The Weather of Tirah Valley
It is hot and dry in summer, and the temperature drops to 0 Celsius at night in winter. The valley has several weather patterns. Most of them are classified as continental-type climates with hot summers and cold winters.
Afridis and Orakzais move to more excellent areas of the Maidan to beat the heat during the summer season. Mosquitos and malaria are common during monsoon season in Tirah Valley. The Mastura Valley has Orakzais and is the home of many small villages.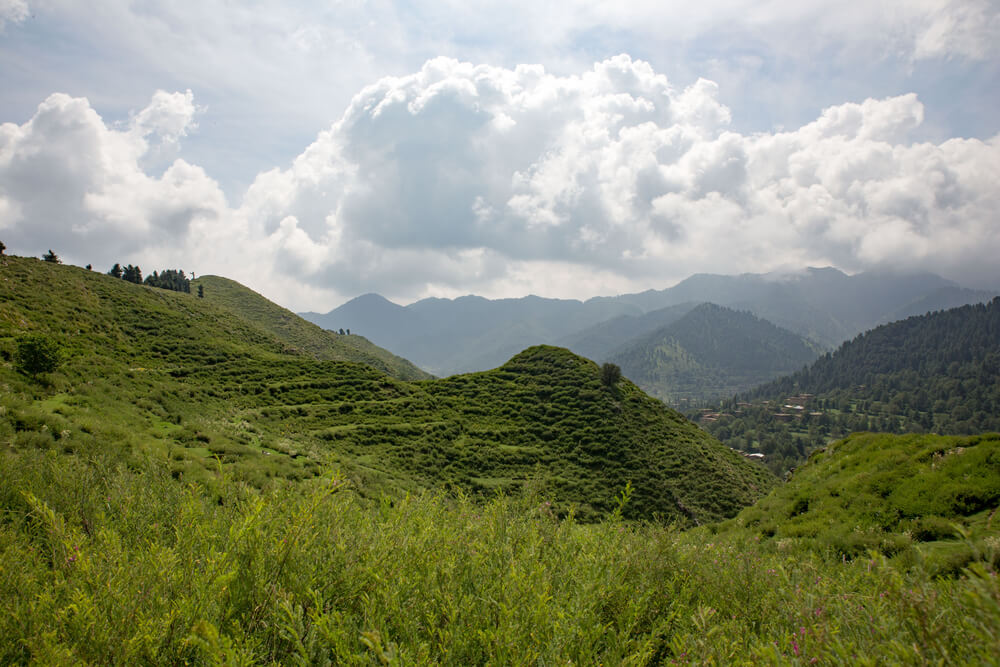 Orakzais move to Mastura during the summer season when the weather is mild. And they stay at Miranzai in winter, when the weather is colder. So this shows that the weather patterns in the valley vary.
Geography of Tirah Valley
Tirah consists of 600-700 square miles of land and encompasses the valleys that originate from the source of the Bara River. There are five central valleys in Tirah, each with its particular geography and terrain:
– Maidan
– Rajgul
– Waran
– Bara
– Mastura
Afridis lie in Maidan, a beautiful valley. It is close to Safed Koh, about 7,400 ft (2,300 m) above sea level. It has an oval plain surrounded by high mountains with an area of 7 to 8 miles (13 km) long and 3-4 miles wide.
The northern side of the plain slopes inwards towards the center. All the drainage from four corners ends up in a narrow outlet in the center, leading to the Bara Valley. This basin has a long and storied history. It has been home to several different people over the centuries.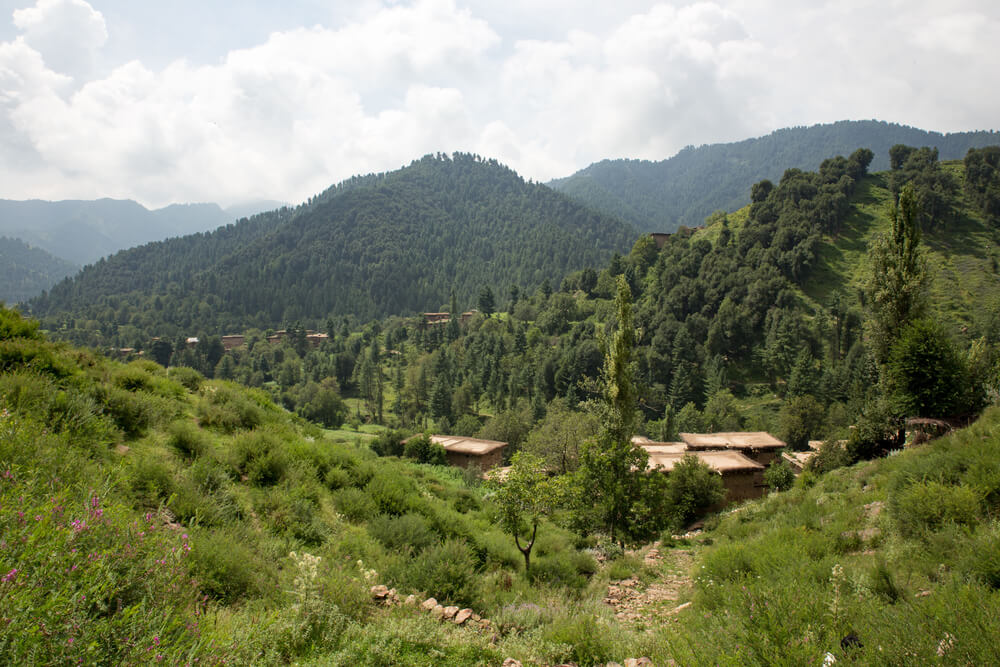 Detritus accumulated in this basin made it flow of rich alluvial soil. Thus it is one of the most fertile valleys in the region. The people of Tirah valley have terraced and irrigated their land for centuries, making it well-suited for agriculture.
The houses are made of mud and timber and are covered with walnut and trees of mulberry. Wild olives also grow in the Valley, attracting wild birds and honey bees. Pomegranates, Apricots, and Grapes are also cultivated in the area. Thus, this Valley is known for its production of fruits. And tourists and locals visit it to taste the local produce.
Rajgul Valley is north of Maidan, separated by a steep valley, and Bara Valley is in the west. This Valley is known for its lush green meadows and thick forests that cover the hillsides.
Kuki Khel Afridis, a Pashtun tribe, inhabit the Rajgul Valley. They maintain their distinct culture and traditions, as well as their language, which is mainly a dialect of Pashto.
The Waran Valley is the most important of the valleys in the Tirah region. It contains a significant number of villages. And it is the home to many different communities.
It lies east of Maidan and connects Tirah with Tseri-Kandao Pass. The streams of the valleys of Rajgul and Maidan drain into Dwatoi. And once it refills, it becomes a Bara stream and flows down into Peshawar via Bara Valley.
Communities in Tirah Valley
Two central communities are living in Tirah Valley: the Afridis and Orakzais. The Afridi tribes are known for their courage, generosity, and hospitality. The Orakzai tribe is famous for its traditional music and dance. Together they have lived in harmony in the Valley for centuries.
Things To Pack
There are a few items that you need to take with you while visiting the valley. Some of them are:
Boots for Tirah Valley
The terrain of the valley is primarily rocky. Therefore, carrying a good pair of hiking boots is essential for protection and grip.
And with a good pair of hiking boots, you can wander around the Valley without fear of slipping or falling. Due to the rocky terrain of Tirah Valley, bring an extra pair of shoes just in case.
Water Bottle
Due to the hot climate, it is vital to stay hydrated. Therefore, make sure you carry a water bottle with you. Some people also like to take a camelback water bottle with them. This is a great way to ensure you stay hydrated and get enough water for the whole day.
Clothing for Tirah Valley
The climate is hot and dry during the summer months. So it is essential to bring light and airy clothing that can help keep you cool.
Bring a few layers of clothing, as the nights can get chilly in the Valley. With the extreme climate, bring clothes from breathable fabrics such as cotton. Some people even like bringing a hat or scarf to cover their face from the sun.
Bring Toiletries
It is remote, so bringing your toiletries and hygiene products is essential. Pack enough shampoo, soap, toothbrush, and toothpaste for your trip.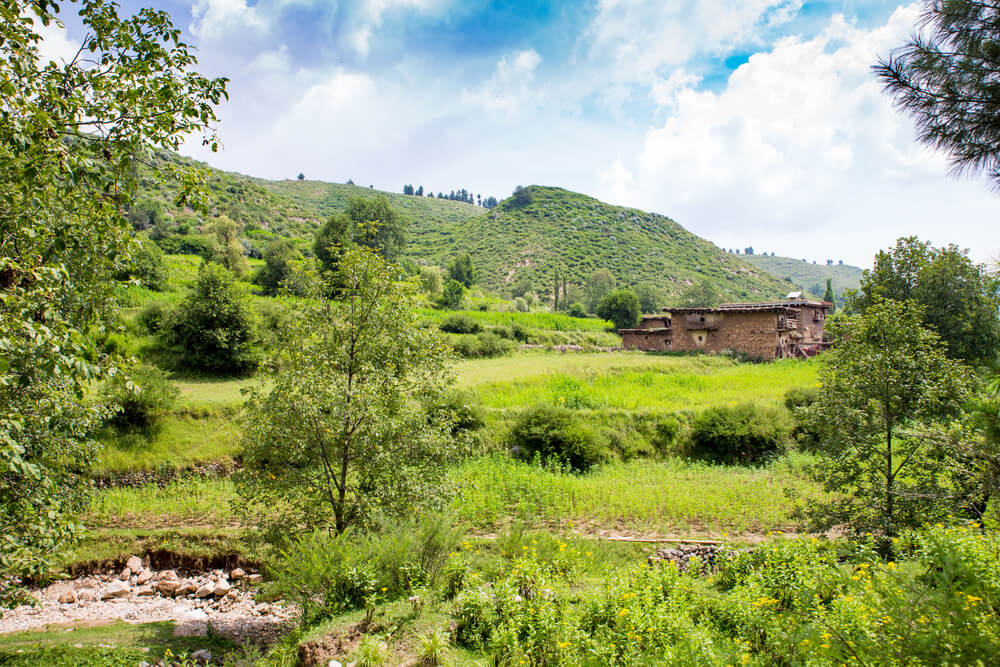 Bring along a first-aid kit in case of any minor injuries. In addition, sunscreen and insect repellant will be very helpful in protecting you from the sun and bugs. Some other valuable items to pack include a flashlight and a map.
Mosquito Nets & Sleeping Bag
The nights can get quite chilly. So it is crucial to bring a suitable sleeping bag.
Mosquito nets are also essential if you want to keep the bugs away. You should also bring a pillow and extra blankets for added warmth. Also, get in mosquito repellents and ointments to keep the bugs away.
Best Time to Visit Tirah Valley
The best time to visit is in spring or fall. During these times, the temperatures are mild and pleasant.
It makes it perfect for sightseeing and outdoor activities. And when you're there, you won't need to worry about the harsh heat of summer or the snow of winter.
Tourist Attractions in Wadi e Tirah
Wadi e Tirah is a perfect place to spend a day or two as it has a lot to explore and enjoy. There are many tourist attractions:
Beautiful Mountain Range at for Tirah Valley
The mountains offer breathtaking views and excellent trekking, hiking, and camping opportunities. The mountain range is also home to many rare and endangered wildlife species. As a result, it makes it an ideal spot for wildlife enthusiasts.
Bara River
The Bara River is the main river flowing through the valley. Its beautiful clear waters are perfect for fishing, swimming, and canoeing.
The river also provides an excellent backdrop for photography. It is an ideal spot for bird-watching, as many species of birds are in the area.
Bagh Masjid
The Bagh Masjid is an iconic mosque in Tirah Valley's heart. It was built in the 16th century and is a popular tourist attraction. The mosque is beautifully decorated with intricate art and designs. It is a great place to explore and learn about the region's history.
Historic Nawab Fort
The Nawab fort is an essential historic landmark in the area. It was built in 1920. Visitors to the fort can explore the impressive architecture and learn more about the region's history. The fort has a rich cultural heritage and is an important tourist attraction.
Snowfall in Winter
The Tirah Valley is known for its snowfall in winter. The white blanket of snow adds an extra layer of beauty to the region, making it an excellent destination for winter travelers.
And the cold winter climate makes it an ideal spot for skiing and other mountain activities.
Pak-Afghan Border
The valley is close to the border between Pakistan and Afghanistan. Therefore, it is an ideal spot for tourists interested in exploring the culture of both countries.
Visitors can experience a unique blend of cultures in the region. And they can explore various attractions, such as the Khyber Pass. Khyber Pass has been a vital gateway for travelers between the two countries.
Famous Bagh Aman Mela
Bagh Aman Mela is a significant event in Tirah every year. During this festival, locals gather to perform traditional dances.
They celebrate their culture and traditions and exchange gifts. They also enjoy various activities such as horse riding, archery, and camel racing.
Also, many local singers and musicians perform during the event.
FAQS
How to Reach Tirah Valley?
Tirah Valley is located in the Khyber Pass region of Pakistan. It can be reached by air from Islamabad to Kohat and then a local taxi or bus to the Valley.
Alternatively, one can take a train from Peshawar to Kohat. And then, they can get a local taxi or bus to the Valley.
Is There Any Guest House?
Yes, a few guest houses offer comfortable accommodation facilities to all visitors. The guest houses have modern facilities such as Wi-Fi, satellite TV, and air conditioning.
Is It Safe to Visit Tirah Valley?
Yes, it is safe to visit Wadi e Tirah. The Pakistan Army has taken many steps to ensure the security of the Valley. There are also locals living in the area who will assist visitors if needed.
Location of Tirah Valley Pakistan
Tirah Valley is located in Khyber Agency, Federally Administered Tribal Areas (FATA), Pakistan.
The Valley lies close to the Afghanistan border and is easily accessible by road. The nearest major cities are Peshawar and Kohat, both easily accessible by bus or car.
Tirah valley is a perfect spot to visit and explore in the summer, as many activities keep one entertained. So visit this Valley as soon as possible, and bring the necessary gear to make the most of your visit!