Soon Valley – The Mesmerizing Waadi e Soon
Wadi e Soon, or Soan Sakaser Valley, is located in the Khushab district of Punjab Province in Pakistan. It is a large valley between hills and mountains covered by lush green vegetation and fertile soil. It is one of the most beautiful valleys in Pakistan.
For most of its population, It is a rural area surrounded by breathtaking natural beauty. The deep ravines, rocky terrains, and picturesque landscape have drawn numerous tourists to this place in search of adventure.
The valley is home to many tribal settlements, each boasting its culture and traditions. From trekking to fishing and bird watching, it has a lot to offer for all kinds of adventurers.
The Soan Sakaser Valley, located within Wadi e Soon, is an ideal destination for trekking enthusiasts. The area has several attractive sites, such as Uchali Lake, Khabeki Lake, etc. And the Soon Valley Khushab district is an excellent place for exploring the region's history and culture. The valley has several historical sites, such as Daip Shareef, Tulhath Fort, and Akrand Fort.
The area also houses ancient temples and monuments that are worth visiting. So whether you are looking for adventure or cultural exploration, it has something for everyone.
Soon Valley History
The history of Wadi e Soon, also known as Soan Sakaser Valley, goes back centuries. It was once the territory of various dynasties, including the Mughals and Sikhs. It is located in the Khushab district in the Punjab province of Pakistan.
Sultan Mahmood Ghaznavi is also credited with establishing it, which translates to 'Valley of Beauty' in English. He conquered the Ghaznavid dynasty in 977 CE. After that, he took over Shahis in Kabul and extended his conquests in Punjab.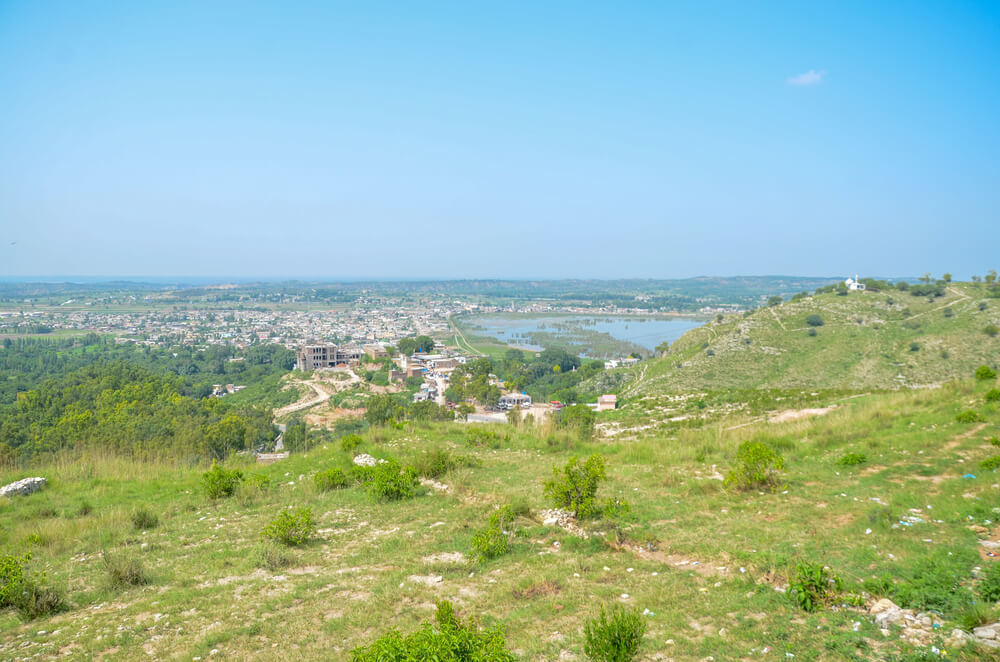 The Delhi Sultanate and Mughal Empire also occupied this valley during their rule in the subcontinent. The British Army also enlisted the people of Soon Valley as part of their colonial Army, where they served with honor during both WWI and WWII. Awans produced the most significant recruits during the First and Second World Wars. And they have since then occupied the highest ranks in the Pakistani Army. Awans make up a large part of the population.
Manawan is a village with a rich historical and cultural heritage. It means The Heart of Awans in the local dialect and is home to some of the most iconic sites in Soon Valley. Recently, it has become a popular tourist destination for people looking for an authentic experience of rural Pakistan.
Soon Valley Weather
The weather is hot and cold, depending on the season. Summers are generally scorching, while mild winters range from -2°C to 30°C. Also, this is a mountainous region, so, during winter, you may encounter snow and rain.
Some of the most common activities here include trekking, boating, and fishing. And based on the weather, it is best visited between April to October.
Soon Valley Culture
The culture revolves around the local people and their customs. The valley is home to many ethnicities, including Punjabis and Pashtuns. The people are very welcoming, and you can expect a warm reception when entering the valley.
Many cultural activities take place here, such as festivals and fairs throughout the year. Luddis, a form of Punjabi folk dancing, is one of the most popular activities in this valley. Their religious affiliations are Islamic and known for their colorful shrines and monuments.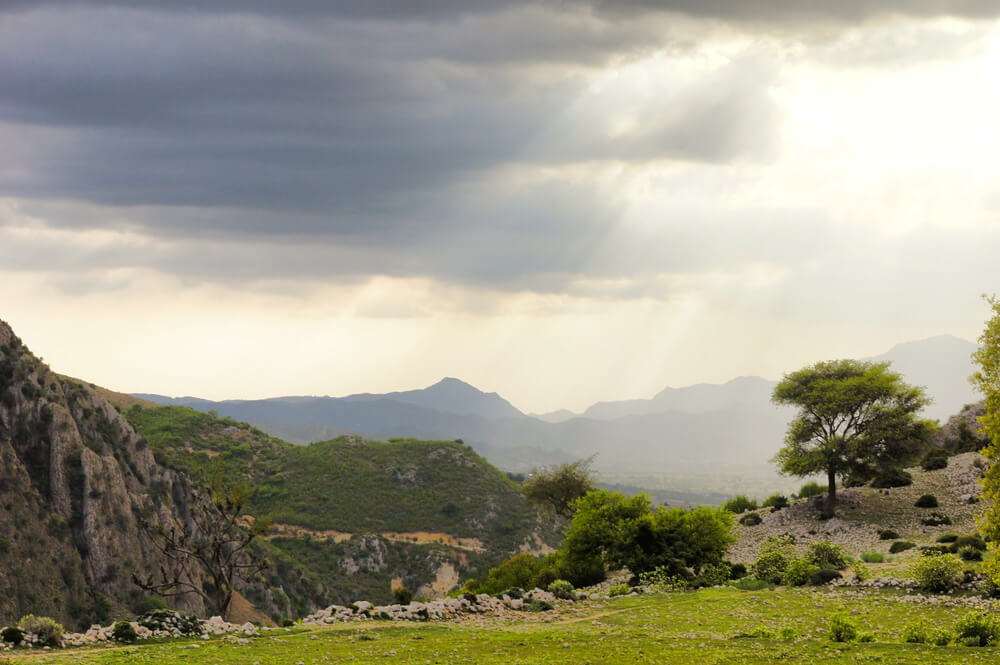 They do Nikkah, a signature ceremony between the marriage partners, by gathering all the family and friends in a mosque. And they follow other traditions like Maulood, Urs, and Wani festivals.
Things to Pack for Wadi E Soon
When visiting Wadi e Soon, it is essential to consider the climate. Wadi e Soon is located in Punjab province, and therefore its weather is usually hot and dry:
1. Sunscreen
The place is a desert-like climate, and you will likely be exposed to the scorching sun for long hours. Sunscreen can help protect your skin from the harmful U.V. rays of the sun. Without sunscreen, you may experience sunburns that can be very painful.
2. Lightweight Clothing
Pack light and airy clothes as the climate are hot and humid. Wearing light clothing will keep you comfortable while exploring the area.
With the sun shining down, it is best to avoid wearing dark or heavy clothing as they could make you feel even hotter.
3. Basic First Aid Kit
It is always a good idea to bring along a basic first aid kit when visiting any place. Even if you're not expecting any injuries or illnesses, it's best to be prepared.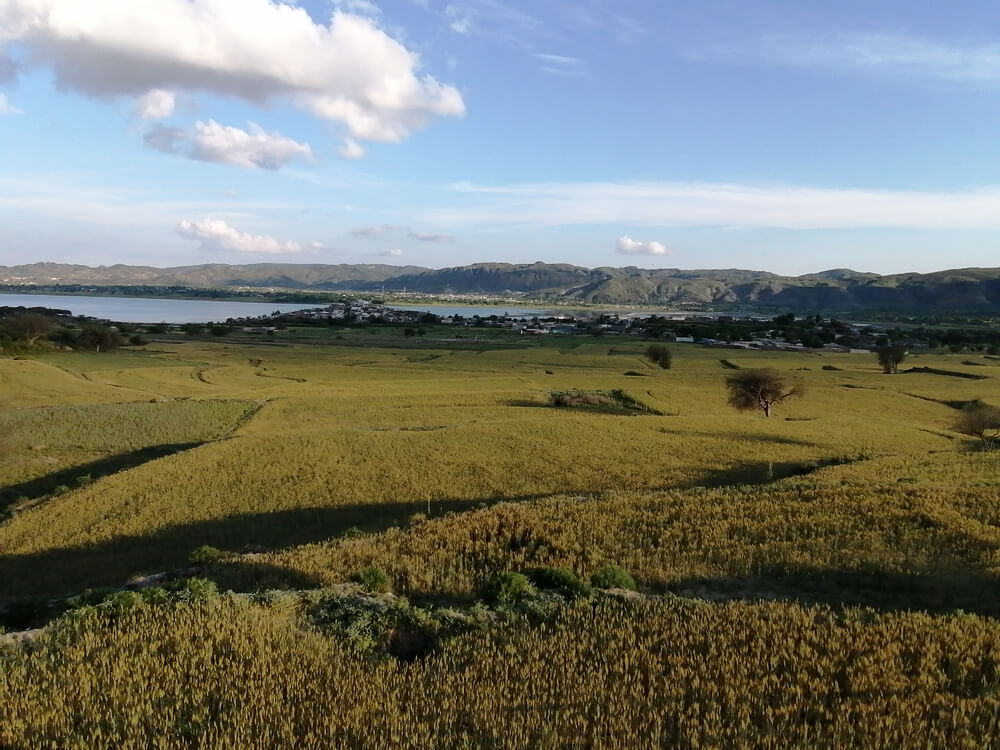 You can buy a small first aid kit at your local drugstore. And make sure it includes antiseptic ointment, bandages and gauze pads, painkillers, and antihistamine tablets.
4. Hats & Sunglasses
The sun can be pretty harsh, especially during the summer months. Wearing hats and sunglasses will help protect your eyes from harmful U.V. rays. Wearing a hat will also keep you from getting sunburnt on your scalp.
5. Camera
You must bring along a camera if you are visiting here. The valley has many beautiful sights, so remember to document your journey.
Bring a digital camera, extra batteries, and memory cards to capture all breathtaking moments.
6. Water & Snacks
Ensure you bring enough water (at least 2 liters) and snacks to nourish yourself during your hikes.
Pack light snacks like trail mix, energy bars, dried fruits, or nuts in case hunger strikes while you're out there exploring Soan Sakaser Valley.
7. Hiking Material
Hiking can be very unpredictable, so make sure to bring clothes that can help protect you from changing weather conditions.
Bring layers and items like a waterproof jacket, hat, or sunglasses. Wearing comfortable clothing is also necessary for your adventure in the valley. So make sure to pack lightweight items that won't restrict your movements.
8. Navigation Tools
Navigation tools are also essential when visiting any new area. Always bring a map of the area and an interactive GPS device. Knowing where you are in Soon Valley Khushab is necessary for staying safe while exploring many wonders.
9. Other Necessities
Other essential items include a flashlight, a multi-tool knife, and plenty of food and water. The area is known to have extreme weather conditions, so make sure you bring enough supplies to last through your adventure.
10. Clothing
Make sure to wear clothes that can protect you from Sun. They may be hats, sunglasses, and sunblock. They will also be essential if you plan on exploring during the day.
Wearing comfortable shoes with good grip is also essential when navigating Soan Sakaser Valley's rugged terrain.
When is the Best Time to Visit Soon Valley?
When planning a trip here, winter is the best time of year. During this period, the weather is generally more relaxed and sees fewer visitors. Winter will be the perfect time if you're looking for an adventure with more tranquility and less busy roads.
Additionally, it has plenty of activities to choose from, such as fishing, camping, or trekking, that can be enjoyed during this time. Alternatively, springtime in Soon Valley Khushab is also an ideal time to visit.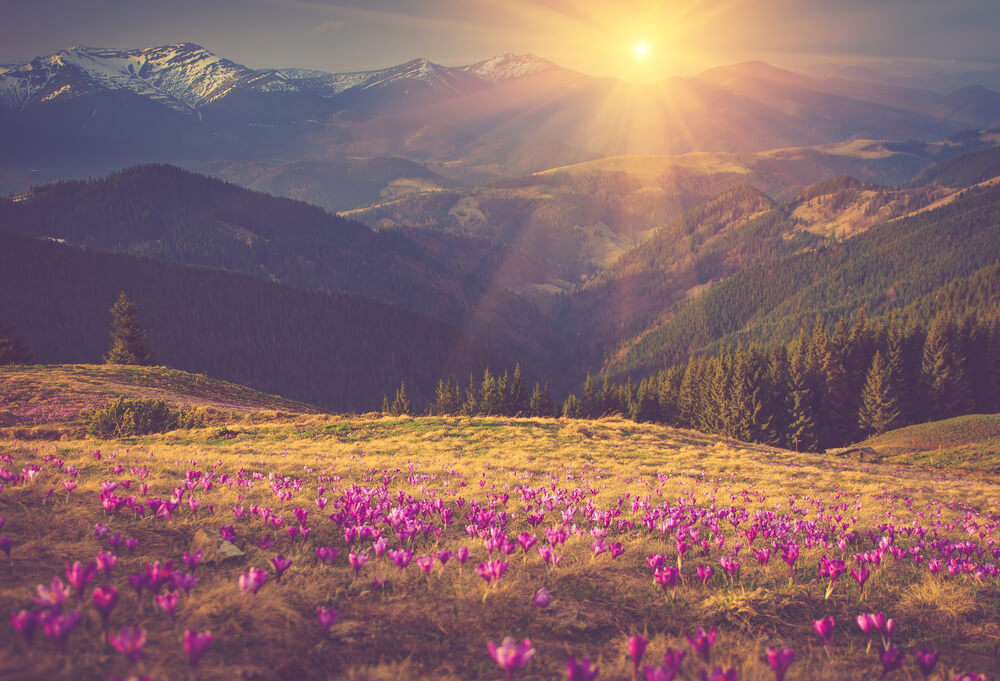 The temperatures are milder than those experienced during summer. And plenty of blooming wildflowers and greenery add vivid colors to the landscape. For those looking to explore historical sites and monuments, summer is the perfect time to visit Soan Valley.
The temperatures are more bearable, and you can swim in calm waters during this time.
Whichever season you visit, it is a beautiful valley that will take your breath away with its breathtaking views. So plan your trip accordingly and make sure to have an unforgettable experience!
Places to Visit in Soon Valley
Now that you know Wadi e Soon, it's time to explore all the famous places the Valley offers. From Uchali Lake and Khabeki Lake to Jahlar Lake and Sakesar Mountain, there is something for everyone!
Kanhatti Garden is a must-visit place for nature lovers as it offers a refreshing view of lush greenery. Daip Shareef and Nurshingh Phuwar are historical monuments in Soon Valley Khushab that you can explore if you're interested in history. So make sure to add them to your destinations when visiting this area.
1. Uchali Lake
Uchali Lake is an artificial lake located in the valley. It offers stunning views of the Wadi and is an excellent spot for a picnic or a stroll.
Saltwater lake is also a popular spot for birdwatching. And the Salt Range surrounding it provides a stunning backdrop for photography. You can enjoy beautiful views of Wadi from the lake's banks.
2. Khabeki Lake
Khabeki Lake is a popular spot for camping and picnics near Soan Sakaser Valley. The lake's pristine waters make it perfect for swimming or fishing.
The area around the lake also offers excellent hiking trails. In addition, you can take in scenic views and its surrounding villages. The lake is stunning at sunset when the sky turns pink and orange as the sun sets over the place.
3. Jahlar Lake
Jahlar Lake is a popular spot for bird watching and nature walks. The lake's serene atmosphere makes it ideal for enjoying peaceful moments away from the city hustle and bustle. You can find a variety of birds around the lake, including Cormorants, Waders, Ducks, and Geese.
The surrounding wetlands provide excellent opportunities for spotting rare species like the white-backed Vulture.
4. Sakesar Mountain
Sakesar Mountain is one of the highest peaks in Soon Valley Khushab. It is located at an altitude of 1,522 m.
This mountain offers spectacular views of Wadi e Soon and its surrounding mountains. The mountain is accessible by road, so you can easily explore its rugged terrain on foot. This is a great place to spot wildlife and admire the beautiful mountain range of Wadi e Soon.
5. Kanhatti Garden
Kanhatti Garden is an enchanting garden in Soan Valley. The park has many attractions, including a lake, multiple shrines, lush lawns, and manicured gardens. Visitors can enjoy horse riding, boating, and nature walks here.
6. Daip Shareef
Daip Shareef is a small Ziaratgaah located in the Soon Valley. It is believed to be of Hazrat Siraaj Ud Din Naqshbandi (R.A.), a Sufi saint. Lush green fields surround the area, and visitors often come here to pay homage to the great saint.
7. Nurshingh Phuwar
Nurshingh Phuwar is a Hindu temple located in Soon Valley. It is 300 meters above sea level and is popular among tourists.
The temple features intricate carvings of gods and goddesses from Hindu mythology. And it offers a tranquil atmosphere, perfect for contemplation and reflection. Visitors can also experience panoramic views of the valley as it stands atop a hill surrounded by lush green fields. The temple is open all days throughout the week.
Soan Sakaser Valley offers plenty of peaceful getaways in nature's embrace! From lakeside picnicking spots to shrines, there is something for everyone to explore and enjoy. All these places are easily accessible from Wadi e Soon, making this beautiful valley an ideal spot.
Things to Do in Soon Valley
Now, look at some activities you can enjoy in this beautiful valley!
1. Hiking in Kanhatti Garden
You can explore its hiking trails, which amaze you with their natural beauty. The garden is also home to many wild birds making it an excellent spot for bird watching.
Also, with its many streams and waterfalls, you will find plenty of spots to take a dip in the cool and refreshing mountain waters. Some of the more adventurous visitors can even try their hand at rock climbing.
2. Boating in Lakes of Soon Valley
Soon valley is home to many beautiful lakes, making it an ideal destination for boating. You can rent a boat and tour, marveling at its breathtaking scenery. Also, if you're feeling brave enough, you can take a dip in one of the lakes and enjoy its calm waters.
The lakes of Soan Sakaser Valley are also an option for those looking to try fishing.
3. Swimming in Pools
The crystal clear pools are perfect for swimming and enjoying the warm weather. You can take a plunge in one of the many pools around the area or join an organized pool party if that's more your style. Many pools have slides and other water attractions to make your swimming experience more enjoyable.
4. Camping in Kanhatti Garden
It is the perfect place to go camping for those looking for an even more adventurous experience. Set in the foothills of Soon Valley, Kanhatti Garden offers scenic views and a secluded atmosphere.
You can spend your days exploring the nearby hiking trails and stargazing at night. Camping here will surely be an unforgettable experience you won't forget. These are just some of the many activities to enjoy when visiting Soon Valley.
Whether you're looking for a relaxing day out or an adventure-filled weekend getaway, there's something for everyone! So pack your bags and head to this beautiful area for a memorable trip.
Hotels In Soon Valley
There are many hotels if you're looking for a comfortable place to stay during your visit to Soon Valley.
1. Mehria Hotel and Restaurant
This hotel is ideal for those looking for a luxurious and comfortable stay. It offers a range of rooms with all the modern amenities, including air conditioning, free Wi-Fi, a restaurant, and a bar.
2. Hotel Jheel Nazaray
This hotel offers a range of rooms at reasonable prices. The hotel has air-conditioned rooms, attached bathrooms, free Wi-Fi, a restaurant, and a bar.
3. Government Guest Houses
There are also three government guest houses as well. These are the Naushera Rest House, Sodhi Rest House, and Phulwari Rest House (Sakesar). They offer basic amenities at nominal rates.
Islamabad to Soon Valley Distance
The distance from Islamabad to Wadi e Soon is about 211 km. It can be reached in 2.5 hours via the M2 motorway.
Alternatively, you can take a bus from Islamabad. You can take a train, too, but that will take longer.
Soon Valley Location
Wadi e Soon is located in the Khushab district in the Punjab province of Pakistan. It lies between Sargodha and Chakwal districts. It is famous for its hot springs, lush green valleys, and majestic mountains that attract visitors from all over the country.
The Salt Range, adjacent, is also home to the Soan Sakaser Valley, a popular tourist spot. Also, it is known for its archaeological sites dating back to the Indus Valley Civilization.
Its largest settlement is in Naushera. It extends from Padhrar to Sakesar. Sakesar is the highest peak of the Salt Range.
Frequently Asked Questions
Why is Soon Valley famous?
Soon valley is a picturesque area known for its natural beauty and hot springs. Its lush green valleys, majestic mountains, and breathtaking scenery make it popular among tourists.
The hot springs are known for their therapeutic effects, and many people visit Wadi e Soon to take advantage of the healing properties of its waters.
Other attractions include its wildlife, ancient archaeological sites, and nearby Soan Sakaser Valley. And with its unique combination of natural beauty and cultural heritage, it has become a popular destination for travelers.
How can I go to Wadi e Soon from Islamabad?
From Islamabad, you can take a bus or hire a car. The journey time is approximately 2.5 hours, depending on the traffic and route.
You can also book private transport with companies like Daewoo or other travel services that provide transportation from Islamabad to Wadi e Soon. Once you reach, you can explore the area by foot or bicycle as there are no public transport options within the valley.
Be sure to bring plenty of water, snacks, and sun protection gear, as it can become scorching during summer.
So Waadi e Soon, also known as Soan Sakaser Valley or Soon Valley Khushab, is a picturesque location in Punjab, Pakistan.
It is the perfect place to explore and relax, as the serene atmosphere provides a great escape from everyday life.
The valley is well-known for its natural beauty and is easily accessible from Islamabad. It is the perfect destination if you're looking for a unique way to spend your vacation.