Siran Valley – A Beautiful Valley in Mansehra
Pakistan is a country full of natural beauty, and you'd find something beautiful to explore in every city of this country! Many charming valleys are scattered across the country, but most of these valleys lie in the Khyber Pakhtunkhwa province. Amongst all these beautiful and eye-catching valleys is a little-known and less-explored valley called Siran. This valley is the epitome of beauty and is located in the Mansehra district, Khyber Pakhtunkhwa, Pakistan.
It is where you can have the most serene experience of your life; surrounded by lush green hills and massive mountains, valley Mansehra offers some breathtaking vistas that will surely leave you in awe.
The climate of Siran Valley is mostly mild, but during winter months, temperatures drop to 4°C. The average annual temperature of the valley stays around 18 degrees, has a pleasant oceanic climate, and has rainfall during all months of the year.
It is a perfect tourist spot for those who enjoy nature; one can explore a lot and have the best time in this valley. In Pakistan, the valley is considered one of the most charming places, with famous spots like Chukro Peaks, Baleja Meadows, Aram Gali, and much more!
Let's discuss some more related aspects and learn what you can do there!
Location
The picturesque valley of Siran is located in the Mansehra district, Khyber Pakhtunkhwa, Pakistan. Like the neighboring valleys, this valley of Mansehra suffered from the destruction caused by the massive earthquake of 2005. However, the beauty of this place revived with time, and now it is one of the most explored places in Pakistan.
Siran Valley Weather
The climate of this valley remains mild and pleasant throughout the year, but due to its higher altitude, winters become pretty cold here, with temperatures falling below the freezing level.
Summers, however, are enjoyable here because of their cool breezes, so if you want to enjoy them to the fullest, the best time to explore is from April to October.
Other Names of Siran Valley
Siran valley's name comes from the Siran river, which flows through the valley. The older name of this beautiful valley was Dara Bhogarmang, after the name of Bhogarmang village, located in the center of the valley.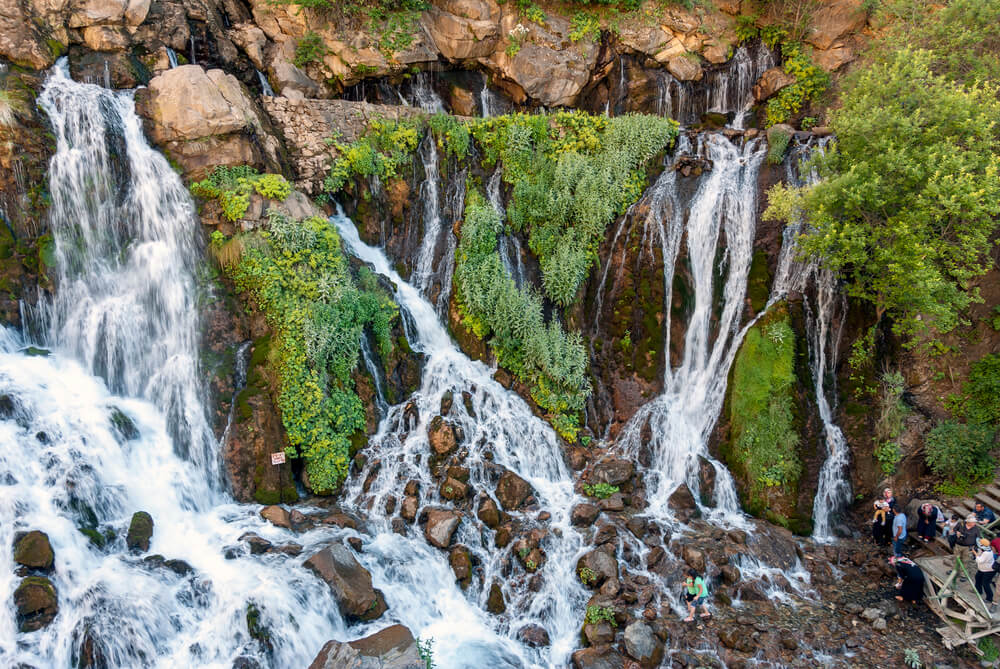 Later, the name was changed through some literary works and adopted as a writing reference.
Things Required to Visit Siran Valley
It's good to remember that it is a remote area, so ensure you carry necessary items like food, water, medicines, warm clothes, and other camping equipment. Furthermore, having a torch with you is better to avoid any emergency.
When is The Best Time to Visit Siran Valley?
One can visit the valley anytime, as the climate is pleasant and oceanic. But the ideal time to visit is from April to October; you can make the most of your visit and enjoy the maximum activities here.
So plan your trip at your convenience and take the necessary precautions while planning a trip to the valley.
Top Peaks in Siran Valley
The valley has many beautiful and mesmerizing peaks, which are great for trekking and mountaineering. The valley is a heaven for adventurers and mountaineers who want to challenge their inner spirits.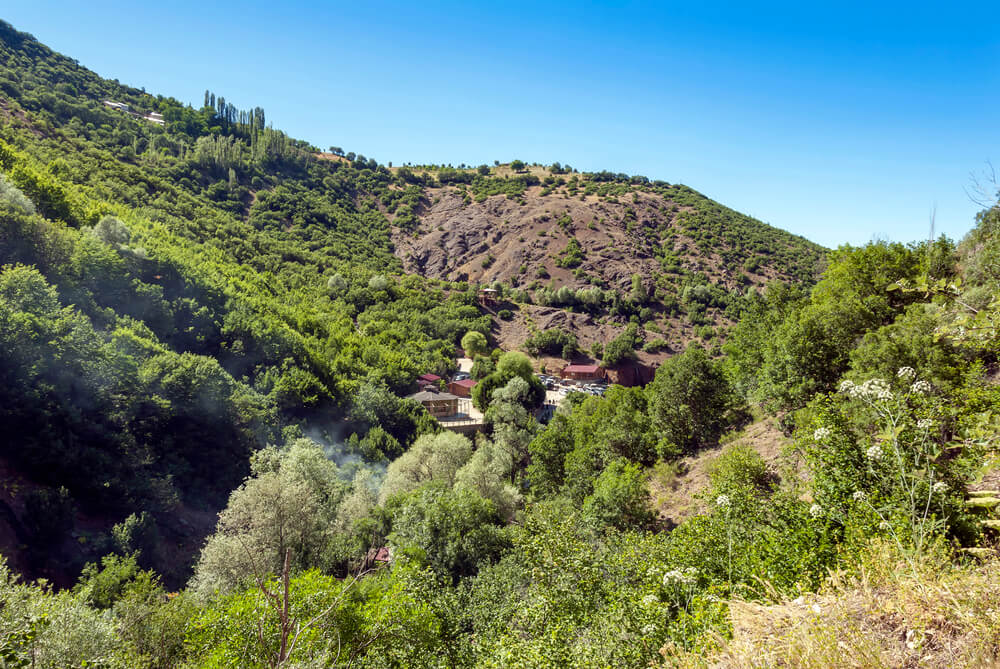 Here are the most famous peaks one must explore.
1. Musa Ka Musallah
Musa ka Musallah is one of the famous peaks and stands at an altitude of about 4100 meters. This peak is right at the junction point of the Siran and Kaghan valleys in the Himalayas. The distance of this peak is almost 150 kilometers from the city of Abbottabad, Balakot tehsil, Mansehra.
The name of this peak Musa ka Musallah came from a shepherd, Musa, who used to pray at this peak. There's a shrine at the top, which is of the same shepherded as locals considered him a saint.
2. Churko Peak
The Churko peak stands at an altitude of 4200 meters, which makes it one of the most challenging peaks. Also, it's the tallest peak in Siran valley. It offers incredible views of the nearby valleys and provides trekkers with a fantastic experience.
The trekking route of this peak is quite tricky as it passes through numerous gorges and meadows. In addition, the weather of this peak is always cold, even in the hottest of the summer season. The wind is so savage at the top of the mountain that your hat or gloves might reach the foothill before you do, so hold onto everything tightly!
3. Khanda Peak
The Khanda peak stands at an altitude of 3891 meters and is one of the most beautiful peaks in the valley. Khanda peak is located quite close to Khanda Banda and Pakhhi.
It is much easier to climb than Musa ka Musallah and is quite popular among trekkers. The best time to visit is between April and September when the weather is neither too hot nor too cold for a comfortable climb.
Beautiful Meadows in Siran Valley
Siran valley boasts some of the most beautiful meadows in the region. The Khandagali Meadow, Aram Gali, and Mundi Meadows are some of the most spectacular sights you will see while trekking in this Valley. Each offers something unique and amazing to explore, like a never-ending carpet of wildflowers, quaint huts to rest your weary feet, or relax and enjoy the serenity of nature.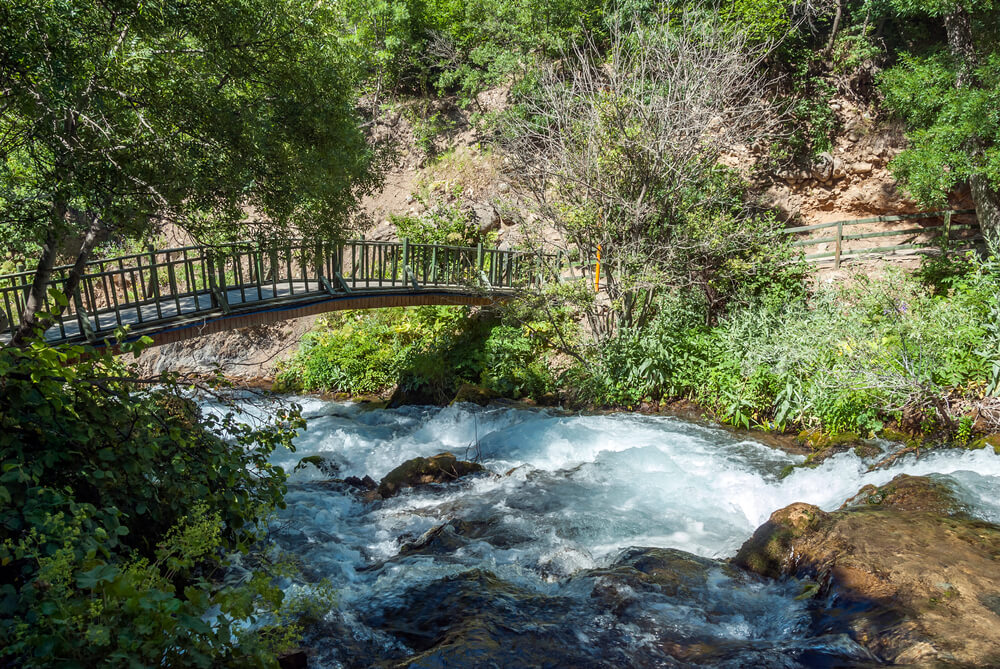 1. Khandagali Meadows
Khandagali meadows are located in Upper Siran valley and are among the most beautiful places in the Mansehra district. Khandagali meadows can be called the 'Valley of Flowers'; as the name suggests, it is an absolute paradise for flower lovers. The fields are home to various species of wildflowers like geraniums, and wide more varieties adorn the entire valley in a colorful blanket of beauty.
2. Aram Gali
Aram Gali is another heaven-like meadow that needs to be explored for sure! The altitude of this meadow is 11000 feet, and its picturesque mountain ridges are an attraction for the eyes. The locals of this place are very welcoming and warm, and you'll feel at home!
3. Mundi Meadows
Mundi meadows is a beautiful area surrounded by deep pine forests and is home to beautiful wildlife. Mundi meadow is a perfect spot for families looking for a quiet place other than the crowded Galiyat valleys.
Forests in Siran Valley
The forests in this Valley are some of the oldest and densest in Pakistan. The beautiful valley has some of the most famous forests to explore while trekking or camping out in this area.
The trees in these areas are centuries old and provide a rich habitat for wildlife. You can spot different species of birds, butterflies, and other animals while exploring these forests.
Let's take a quick look at some of the most famous forests in this region.
1. Jacha
Jacha forest is located on the northern side of and is one of the oldest forests in this region. It is a dense forest populated with beautiful trees.
You can find various species of birds living here, but that's possible only in the spring season.
2. Mandagucha
Another beautiful spot to explore is Mandagucha, a village with a dense forest named after the village. This place is on the route to the highest peaks of the Himalayas in Pakistan, like Musa Ka Musallah.
Mandagucha is the last spot accessible by transport and contains a tribal community of agriculturists.
3. Dhor
A four hours trek from Mandagucha will take you to the scenic forest of Dhor. It is one of the most beautiful forests in the Valley. This forest is famous for its thickly grown trees, including Oak and Coniferous, and trees like Walnut, Pine, Fir, and others.
During the spring season, the greenery of this area enhances due to blooming flowers, making it a perfect spot for camping and trekking.
4. Kund Bangla
Kunda Bangla is almost a 30 minutes drive from Mansehra. The town of Kund Bangla is on the main Karakorum highway, and the forest is a total wilderness with little to no tourists visiting the place. The only place to stay in Kund Bangla is the NWFP forest department's rest house.
Things to Do in Siran Valley
Siran Valley offers many activities that can keep you busy during your visit. You can go trekking to explore the rich forests, hike through the meadows, and camp in nature's lap. So let's explore the fun activities that would keep you busy and entertained.
1. Trekking
Trekking is one of the most popular activities to do in Siran Valley. The trails offer stunning views of the lush forests and meadows, making it a great way to explore this valley. You can choose from different trekking routes based on your skills and experience. Most climbers choose Musa Ka Musallah for a thrilling trekking experience. Plan your trek and challenge your inner spirit here!
2. Hiking
There are plenty of hiking options available, with various hiking trails. Whether an experienced hiker or a beginner, you can find tracks that suit your skills and experience level. You can explore the forests and meadows and even visit different villages while taking these routes. Enjoy the valley's stunning views, and take a few pictures along the way!
3. Camping
The Valley is perfect for camping, as it has abundant natural beauty and serenity. You can set up a campsite in the meadows, such as Khandagali Meadow or Mundi Meadows, to have a unique experience. Take your time here and marvel at the spectacular view of the surrounding hills and valleys.
4. Sightseeing
Sightseeing is also an excellent activity to do while visiting the Valley. You can explore the ancient villages and take in the culture of this majestic place. The views in this valley are breathtaking, with the highest peak being Musa ka Musallah which stands at an elevation of 4,000+ meters. You'll be lost in the beauty of this valley as lush green forests surround it.
Where to Stay?
If you are looking for comfortable accommodation, there are several hotels in nearby towns. If you cannot get accommodation in Siran valley during the peak season, you can also look for a place to stay in nearby valleys like Kaghan or Shogran. Several camping sites offer basic amenities and a scenic view of the area.
Also, the valley's temperature in summer is perfect for camping, and many travelers like to sleep under the stars rather than book a hotel room.
But make sure to bring your camping gear before you start the journey to the valley because you won't find any stuff in such a remote place. So plan your trip and get everything packed before starting the journey.
Islamabad to Siran Valley Distance
Siran valley is located in the Mansehra district, Khyber Pakhtunkhwa province of Pakistan, which is about 366 km away from Islamabad. It takes about 4-5 hours drive for a person to reach here if traveling through a private vehicle via the Dera Ismail Khan motorway. However, public transportation is also available from Islamabad and Rawalpindi to the Valley.
The journey can take up to 8 hours, depending on your route and the mode of transport. So plan your journey and book tickets or hire a car beforehand to avoid any inconvenience during the journey.
Siran valley is an ideal destination for nature lovers, outdoor adventurers, and travelers looking to explore the beauty of Northern Pakistan. One can enjoy numerous activities here, from trekking, camping, and hiking to sightseeing and exploring natural wonders. Moreover, the pleasant weather makes it an excellent spot for vacationing any time of year!
So plan your trip to Siran Valley, pack your bags, and get ready to enjoy the breathtaking beauty of nature. Happy Exploring!