Things to do in Ras Al Khaimah
Ras al Khaimah is a lovely city in the United Arab Emirates with beautiful natural surroundings and numerous activities to participate in. Ras Al Khaimah is located north of the United Arab Emirates' northernmost point, sharing borders with the emirates of Umm Al Quwain, Fujairah, and Sharjah. It is bordered on the west by the Sultanate of Oman. The Emirate is known for its wide range of topography, from snow-capped mountains to rolling sand dunes to 64 kilometres of beaches, as well as adventure tourism attractions. If you're seeking something unusual and out of the ordinary, Ras Al Khaimah is the ideal location to spend your weekend.
Ras Al Khaimah may not have as much hustle, and bustle as the city does, but it has a wide number of beautiful and interesting attractions that make you want to explore this city more than ever. We've put together a list of the greatest places to go in Ras Al Khaimah. Whether you're adventurous or laid back, we promise there's something for everyone!
Jebel Jais
Jebel Jais is the most popular tourist destination in Ras Al Khaimah. Almost everyone in UAE has visited this place to enjoy a day out in nature and has marked it as their go-to place. Jebel Jais is the tallest mountain in the United Arab Emirates, located in the Hajar Mountains. Visitors come from all over to experience Jebel Jais' many adventure activities, including ziplining, hiking, paragliding, and rock climbing. The views from the top of Jebel Jais are incredible and definitely worth the journey up! The panoramic views of the mountains and the surrounding area are a sight to behold. You can see for miles and miles, and it's an amazing experience to witness.
There are many ways to get to Jebel Jais. The most popular way is by taking the cable car from Al Hamra Mall. The journey takes approximately 20 minutes and gives you breathtaking views of the Hajar Mountains. You can also drive up to the mountain, but be warned that the roads are very winding and narrow. Hiking, paragliding, ziplining, and rock climbing are just a few of the activities that may be enjoyed at Jebel Jais. There are also several viewing decks where you can enjoy the stunning views of the Hajar Mountains and Arabian Gulf. For adventure lovers and people who enjoy being outdoors, Jebel Jais is a fantastic location. The spectacular scenery offers plenty of things to do. Jebel Jais is the ideal destination to get away from it all. The desert environment and stunning views of nature will provide you with a sense of calm that you can't find in the hustle and bustle of city life.
Jebel Jais Ziplining
Jebel Jais Ziplining is one of the most popular things to do in Ras Al Khaimah. It is the longest zipline in the world, stretching over 2 kilometers! The views from the zipline are incredible. You'll get to see the Hajar Mountains, as well as the Arabian Gulf. The zipline is located in Jebel Jais, and the journey up to the top of the mountain is half the fun! You can take the cable car from Al Hamra Mall or drive up if you're feeling adventurous. Take to the air as an eagle and soar over jagged mountain slopes and deep valleys at speeds of up to 160 kmph. Once you're at the top, you'll be harnessed in and ready to zip! The zipline ride takes approximately 3 minutes, and it is an experience you won't forget. Adrenaline junkies are sure to love this place!
Barbeque at Jebel Jais
There are few things in life as satisfying as barbequing a juicy steak or flipping some delicious burgers on the grill. There's just something about the smell of barbeque smoke that makes everyone feel happy and content. Barbequing is a fun activity because it's easy to do, and there are endless possibilities for recipes. Jebel Jais is the perfect place to enjoy a delicious barbeque, especially around the cooler months. The weather is absolutely perfect for warming yourself in front of the fire while cooking up a delectable meal for yourself and your loved ones. There are many barbeque spots located around the mountain, with stunning views of the Hajar Mountains and Arabian Gulf. You can bring your own food and drinks or purchase them at one of the many cafes and restaurants located at the base of Jebel Jais. There are also several camping sites located around Jebel Jais, so you can make a weekend of it!
Al Hamra Mall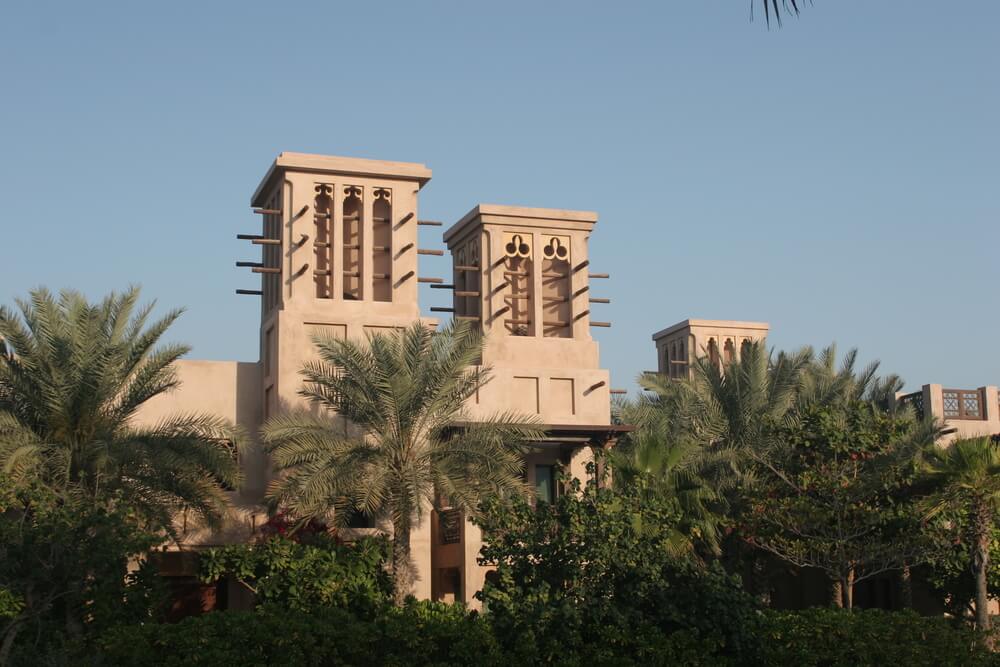 Al Hamra Mall, with a perfect balance of shopping, leisure, and food & beverage offerings, has become Northern Emirates' most popular site for retail tourism.
Al Hamra Mall is the perfect place to go for a day of shopping and fun. It is one of the most popular malls in Ras Al Khaimah, and it's easy to see why. The mall has something for everyone, with over 100 stores, restaurants, cafes, and entertainment options. You can find everything you need at Al Hamra Mall, from clothes and accessories to electronics and home furnishings.
The design of Al Hamra Mall is inspired by traditional Arabic architecture. The mall features a large dome and arches, which create an elegant and timeless look. The mall is also very spacious, with a wide variety of stores and restaurants. The mall is also well-lit, making it easy to shop even at night. The friendly staff at the mall are always happy to help, so don't hesitate to ask for help if you need it.
Al Manar Mall
Al Manar Mall is one of the newest malls in Ras Al Khaimah, and it's quickly become a popular destination for shopping and entertainment. The mall has about 120 retail stores, selling a wide range of items and services. Al Manar Mall offers everything you need for wardrobe, electronics, and house decor.
The mall also has a wide variety of restaurants, cafes, and fast food options. There is something for everyone at Al Manar Mall. The mall also has Novo Cinemas, which is a great place to catch the latest movies. The mall is located in the Al Naeem area of Ras Al Khaimah, and it is easy to get to by car or public transport.
If you're looking for a fun and convenient place to shop, Al Manar Mall is the perfect place for you.
Wadi Shawka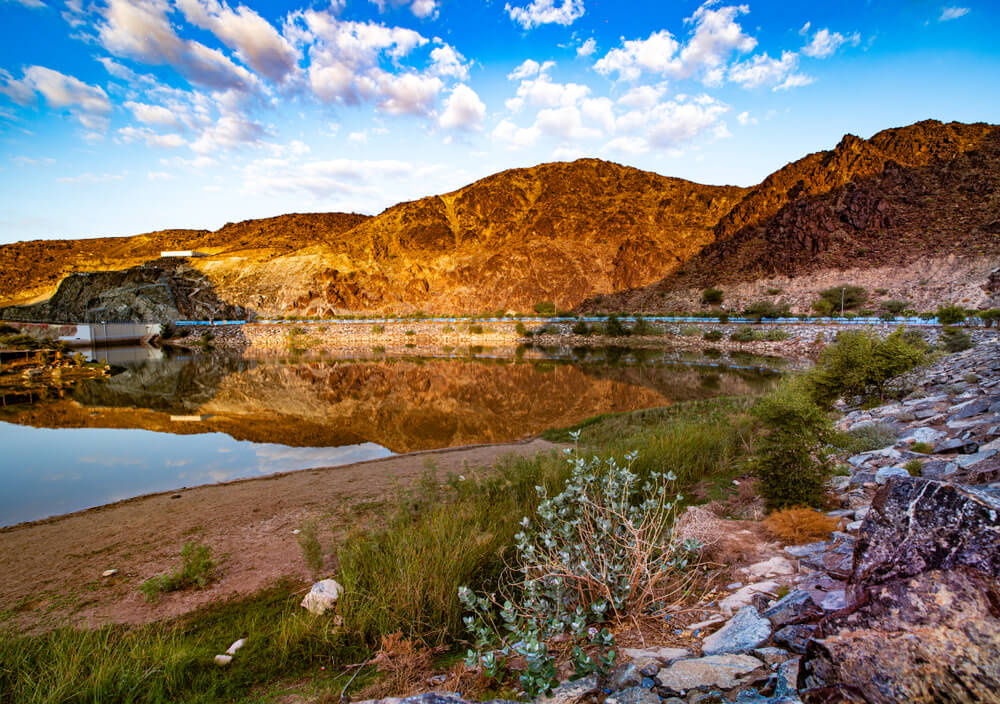 Wadi Shawka is one of the most beautiful and popular wadis in Ras Al Khaimah. The wadi is located in the mountains, and it is a great place to go for a hike or a picnic. The scenery is absolutely stunning, and you can find many different types of plants and animals in the wadi.
Hiking and camping are two of the most popular activities among UAE expatriates, especially during the winter months. The Wadi Shawka trail in Ras Al Khaimah is one of the most well-known paths at the moment. This is due to its ease of access, stunning scenery, and moderate difficulty level.
So, instead of planning another beach vacation, why not explore Shawka's trails?
You'll be surrounded on all sides by hills and little mountains, which is something you don't see every day in the UAE. There are also lonely palm trees dotting the tiny pebbly pathways, small ponds, and natural springs that are always full of water. Your Instagram will thank you! Camels, goats, donkeys, and a variety of birds are all frequent sightseers. It's also common to take a photo with them; who could blame you for taking pictures with these cuties?
Shawka trail is perfect for off-road fans since it has hills, valleys (wadis), and rock formations that are ideal for a fun ATV or 4×4 adventure. The nicest aspect about this location is that it is largely isolated, allowing you to rev your engine and go wherever you want!
Hiking at Wadi Shawka
Shawka (Showka) region, located in the middle of the Moon-like Hajar Mountains, is a great place to begin a relatively easy trekking excursion. Trekking Wadi Showka may take anything from a few hours to a full day to complete. This UAE hiking trail has space for picnics and overnight camping all the way.
Wadi Shawka, while rapidly gaining popularity, is largely recognized by locals and hikers. On this UAE hiking route, you'll be dazzled by the views of the mountains. It is pleasantly surprised by how simple it was to get to Shawka Dam, where the routes begin. Wadi Shawka, with stunning views that extend beyond what's seen on more difficult trails in the area, is a great start to the UAE's wild places – an ideal warm-up for more challenging excursions in the future.
BBQ at Wadi Shawka
Visitors to Wadi Shawka are astonished by the number of things they can do in this untouched environment. You can have a lovely time here simply by walking and exploring the area, or you can go on long walks and treks to see more of the Hajar Mountains.
If you want to make a day of it, there are plenty of spots for picnics and BBQs. There's something about cooking food over a fire that just makes it taste better. Not to mention, cooking food outdoors is a great way to enjoy nature and spend time with friends and family. BBQing in nature is the perfect way to enjoy an evening.
Ras Al Khaimah National Museum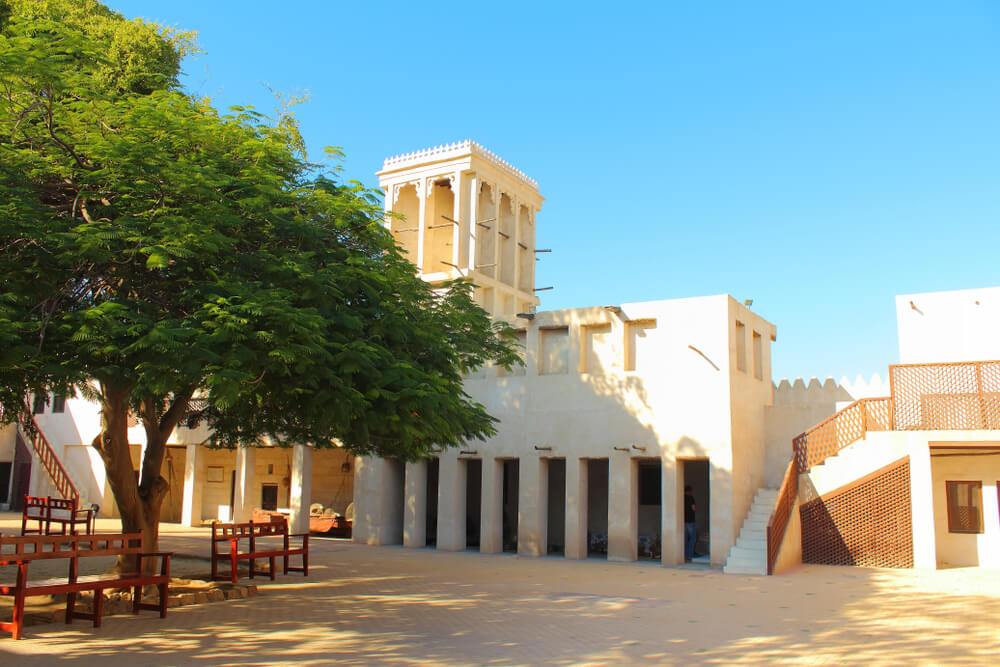 The Ras Al Khaimah National Museum is another magnificent site to visit in Ras al-Khaimah. You'll be intrigued by all the fascinating items and sites to see here, which is a fantastic way to increase your understanding of local history.
The museum grounds are impeccably kept, and the staff is incredibly friendly and helpful. They go out of their way to ensure that your experience is enjoyable and educational. The highlight of the Ras Al Khaimah National Museum is undoubtedly the traditional Arabic boat, which was used for pearl diving.
The boat is over 40 feet long and is a beautiful example of traditional Emirati craftsmanship. You can also see many other interesting items such as traditional musical instruments, pottery, and coins. The Ras Al Khaimah National Museum is the perfect place to learn about the history and culture of the United Arab Emirates.
Excavated remains reveal that sophisticated commercial societies have thrived in the Emirate since 5000 BC. The Emirate is home to more than 1000 individual archaeological sites and artifacts, a testament to its ancient beginning between 5500 and 3800 BC. Ras Al Khaimah was a critical link in the trade route between Mesopotamia and the Indus Valley. In addition, ancient texts verify that Ras Al Khaimah's inhabitants traveled to India, China, and Zanzibar during the 10th century.
The Quwasim family and inhabitants of Ras Al Khaimah provided a large number of the items to the museum. Many archaeological digs, surveys, and scientific research projects have been carried out by the Department of Antiquities and Museums. The findings provide important information about the area's culture and customs.
The core of the museum is an indoor courtyard with Arabesque pavilions and a focal point. The exhibit rooms are all comfortably arranged around the inner courtyard, which is accessed by a traditional carved heavy wooden door. Discoveries dating back from the Emirate's earliest settlers to the late Islamic period may be viewed throughout the collections. Traditional life in the Emirate, pearl diving, date cultivation, fishing, farming, and ancient architecture are displayed in an interactive ethnographical exhibition.
RAK Mall
The famous RAK Mall is in the Al Qurm area of Ras Al Khaimah and is on Khuzam Road. The three-story mall has over 30 businesses, including an excellent selection of local and international fashion labels, banks, telecommunications outlets, homeware stores, fine dining options, entertainment facilities, and car valet services. There is plenty of parking to enable you to shop, dine, and enjoy yourself all day. Lulu, the huge homeware store, offers everything you need in one location.
The RAKMall is a popular shopping center with an exciting array of unique eateries, a food court, and an enormous hypermarket that sells everything you need for your home and garden. Sparky's is a fantastic entertainment center with rides and activities such as a climbing wall, mini bowling alley, ice rink, indoor go-karting, football academy, 5D cinema, billiards, dexterity games, and video games. The mall is bright and airy, with beautiful interiors, marble floors, and colors from the surrounding environment. The large mall houses a wide range of local boutiques and global branded retailers. You'll discover everything you need for beauty, health and wellness products, technology, and clothing for men, women, and children in this big complex.
Eating at RAK Mall
Whether it's your favorite dish or something totally different, the RAK mall has everything you desire. There are a variety of cafés and restaurants, fast food outlets, kiosks, and takeaways available to suit every budget. You'll discover mouthwatering cuisine from all over the world, including America, Thailand, China, India, and the Middle East.
Some of the most popular places to eat at RAK Mall include:
India Palace
The exotic royal Mughlai meals are served in a warm and elegant environment at the India Palace, an innovative fine dining concept. Starting in 1997 in Abu Dhabi, the chain has grown to 12 restaurants across various emirates of the UAE over a decade.
In more than one way, the India Palace is distinctive. This real gourmet's paradise was created after years of study and development, utilizing genuine culinary history and experience. Beyond the high quality of food and ambiance, the restaurant continues to deliver superior customer service that exceeds expectations.
The cuisine is an eclectic blend of ancient culinary secrets, exotic tastes, and expert master chefs' expertise. The traditional biryani, delectable curries, and sumptuous kebabs are reminiscent of the Mughal grandeur's exuberance.
Siam Palace
Step into a world of excitement at Siam Palace, where you can enjoy delicious Thai food in a serene and beautiful setting. The restaurant's heavenly ambiance is matched by the delectable flavors of its authentic Thai cuisine.
Siam Palace has been serving tantalizing Thai dishes for over ten years and is now recognized as one of the best Thai restaurants in the UAE. The restaurant's extensive menu features all the classic Thai favorites, as well as a few unique specialties that are sure to tantalize your taste buds.
Whether you're in the mood for a light snack or a hearty meal, Siam Palace is sure to have something to suit your appetite.
Baskin Robbins
Baskin Robbins is the world's largest chain of ice cream specialty shops, with more than 7,000 locations in 36 countries. The company was founded in 1945 by two ice cream enthusiasts who shared a passion for making and selling ice cream.
Baskin Robbins offers a wide variety of flavors and specialty items, including shakes, sundaes, and ice cream cakes. The company is best known for its 31 flavors, which were created to represent a different flavor for each day of the month.
Baskin Robbins was one of the first ice cream chains to offer ice cream in a cone, and it was also one of the first to offer ice cream by the scoop. Today, the company continues to innovate, with new flavors and products being introduced on a regular basis.
Baskin Robbins is a great place to satisfy your sweet tooth, and RAK Mall is home to one of the brand's amazing branches.
Jazirat Al Hamra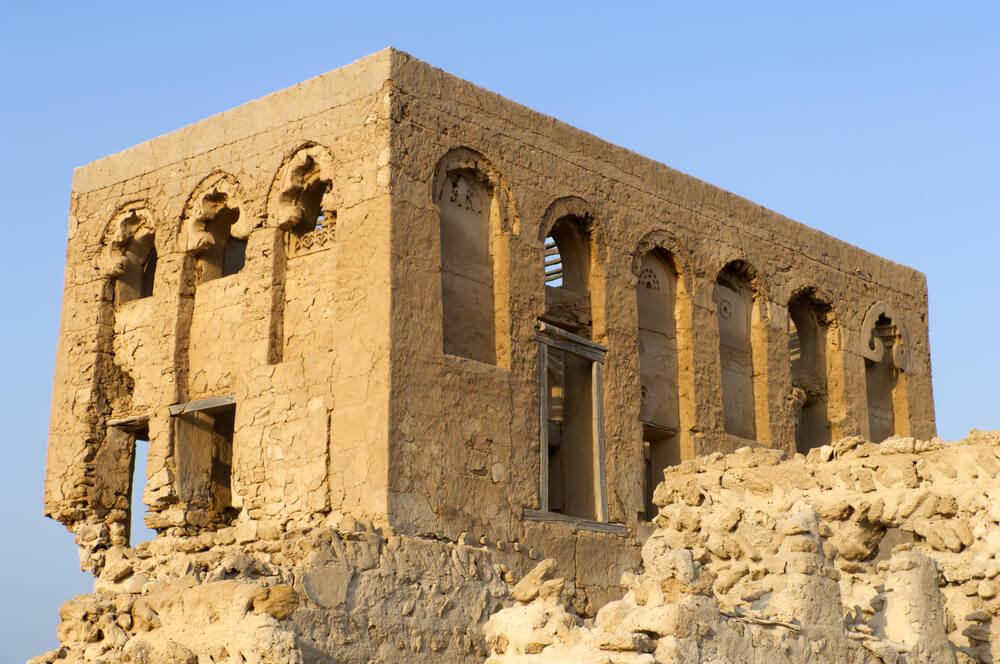 Jazirat Al Hamra is a small island located just off the coast of Ras Al Khaimah. The island is home to a number of restaurants, cafes, and shops, as well as a beautiful beach, but there's a twist to this place. You could hear a lot of frightening and spine-tingling stories from the people about how haunted this location is, but we can't promise you anything. Al Jazirah Al Hamra is a village in the United Arab Emirates Ras Al Khaimah province to the south of the city. It is notable for its collection of abandoned houses and other structures, including a mosque, which is widely considered to be haunted.
All of the essential features of a neighborhood, such as a fort and watchtowers, mosque, market, and big courtyard homes of various designs, can be found in Al Jazirah Al Hamra. A variety of house types, from simple little dwellings to two-story buildings to large courtyard homes that belonged to the wealthy pearl merchant, may be seen. Buildings were built in an ancient style utilizing local materials such as coral blocks and fossilized beach rock, mangrove tree beams, date palm trunks, roofing, matting, and ropes for drainage.
The inhabitants of Al Jazirah Al Hamra abandoned their village between 1968 and 1971 after the discovery of oil. There is no staff on site, so caution is advised. Many of the buildings are in ruins or need repair. It is against the law to remove anything from the protected area, and visiting during daylight hours is strongly recommended for your own safety.
Although Jazirat Al Hamra might appear to be frightening and threatening, it is a well-known spot for both locals and travelers, making it well worth the trip if you're in Ras Al Khaimah.
Ghost Village
The Ghost Town or Ghost Village is a seaside hamlet that consists of several buildings constructed of coral and mud that are being gradually destroyed by sand, weather, sun, and rarer still rains. Pieces of furniture and other personal belongings may be seen there, abandoned and forgotten. The whole place is entirely empty; it's easy to see why neighboring families believe it to be haunted.
Adventurers will enjoy Al Jazirah Al Hamra, which is an attractive destination for adventure enthusiasts. A mosque, a crumbling fort, and ancient watchtowers are well-preserved and frozen in time, producing some stunning scenery and backdrop.
Al Jazirah Al Hamra is a beautiful example of what daily life was like before the formation of the UAE. Ras al Kamahan, as well as local volunteers, are working to make this region a major cultural and historical site by constructing new hotels and attractions. Nonetheless, stories about The Red Island and its tales of spirits will undoubtedly endure for years to come.