Best Things to do in Quetta
The city of Quetta is situated in the Balochistan province of Pakistan. It has a long and rich history, dating back thousands of years. The remarkable city is known for its natural beauty and its strategic location. It has been an important center of trade and culture for centuries. Today, Quetta is a major industrial center and a transportation hub. The city is home to many industries, including textiles, chemicals, and pharmaceuticals. Quetta is also a major educational center, with many colleges and universities. The city has a population of about 1.5 million people.
Quetta is located in the South Western part of Pakistan, at an elevation of 2,200 feet (670 meters). The temperature is hot and dry for most of the year: Quetta experiences very little rainfall and snowfall. The average temperature in Quetta is 25 degrees Celsius (77 degrees Fahrenheit).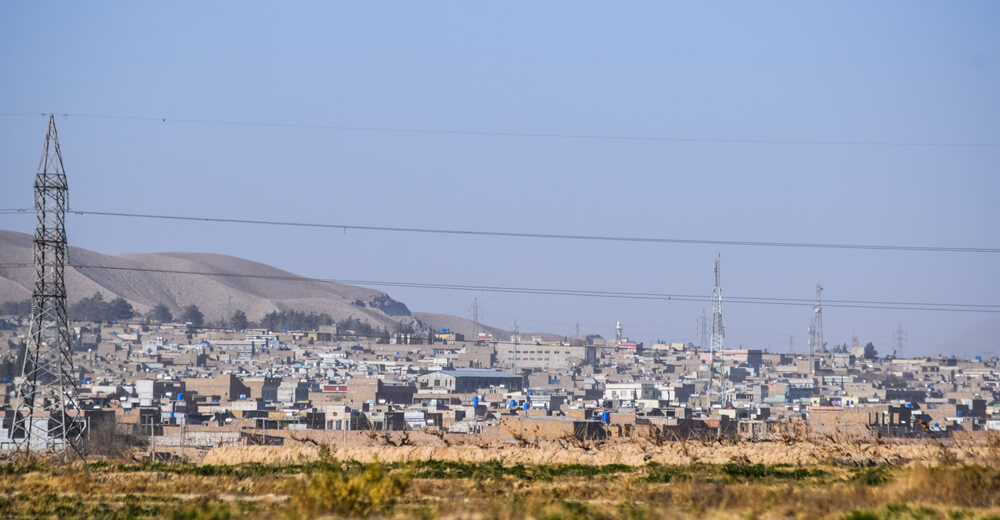 The city is situated on the Bolan Pass, which was once an important trade route between Central Asia and the subcontinent. Quetta was founded by the British in 1876 as a military outpost. The city served as an important base for British forces during the Second Afghan War (1878- 1880). Quetta was also the site of a major earthquake in 1935, which killed over 30,000 people.
Quetta is an important transportation hub for Pakistan. It is connected to the rest of the country by a network of roads and railways. The city is also home to an airport. Quetta is a major stop on the Karakoram Highway, which connects Pakistan with China.
How to reach Quetta?
You can fly to Quetta International Airport to reach Quetta, Pakistan. Regular flights arrive from other major cities of the countries like Islamabad, Karachi, Lahore, and Peshawar. Some trains and buses run between Quetta and various other cities in Pakistan. Once you arrive in Quetta, you must take a taxi or rickshaw to get around. Most importantly, remember to haggle with the drivers! Otherwise, you will likely pay more than you need to.
Taking a train to Quetta is a great way to get there. The trains are comfortable and reliable, and they offer great countryside views. In addition, train travel is a great way to meet people and learn about the culture of Pakistan. If you are interested in taking a train to Quetta, be sure to plan ahead. Tickets can sell out quickly, so it is best to book them well in advance.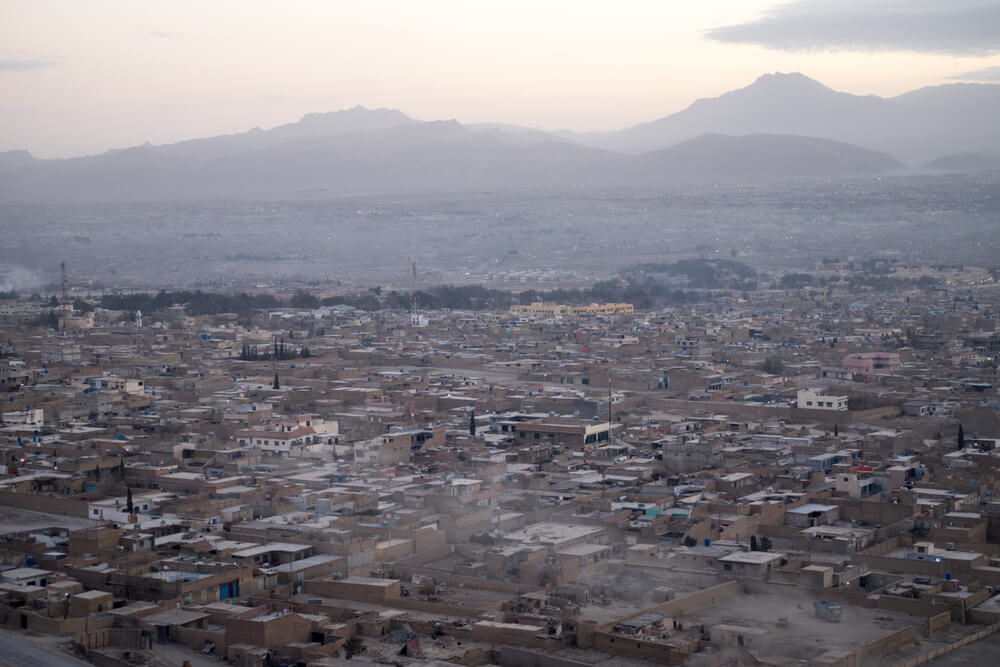 The finest time to travel to Quetta is during the winter months. The weather is cool and pleasant, and there is less chance of encountering crowds or traffic. Winter is the time to go if you are looking forward to a relaxing and enjoyable trip.
7 Best Things to do in Quetta, Pakistan in 2022
Millennium Mall
Millennium Mall Quetta is one of the most popular shopping malls in Pakistan. It has outlets for numerous local clothing brands and food chains.
The Millennium Mall Quetta is located in the city's heart, making it easily accessible for locals and tourists. The Mall is home to various shops, restaurants, and cafes. There is something for everyone at the Millennium Mall Quetta.
Millennium Mall has an excellent overall standard and quality, but it may seem expensive to the locals. However, if you compare the prices with any other major city in the country, you will find them quite reasonable. The state-of-the-art building has an excellent architectural design and looks quite well in Quetta's beautiful and serene landscape. The Mall has brought a lot of brands and local shops together under one roof, making the shopping experience more enjoyable and comfortable. Before the city considered constructing Mall, the markets were scattered, and it wasn't pleasant and time-consuming to hop from one market to another for basic supplies. Millennium Mall has brought everything into a confined place so you can shop without spending more time on the roads and clinging to traffic. The Mall is the project of Bolan Builders and Developers, who are experts in their field.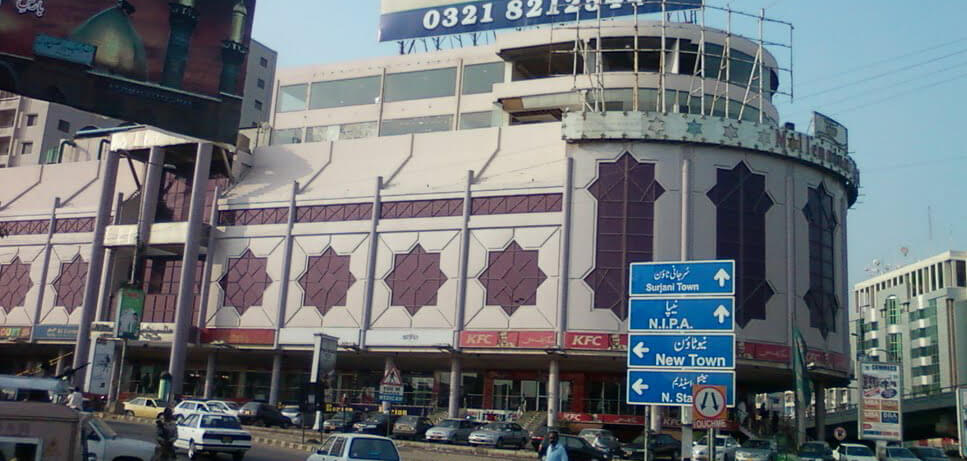 The play area in the Mall has a spacious play area where children can play and enjoy their time while the parent shops comfortably. Once you are done shopping, you can order delicious meals at the food court. The food court has many local and famous food chains, so that you will be spoiled for choices.
Location: Millennium mall is located on the Shahrah e Gulistan in the Cantt area. It is a 5 minutes drive from the Serena hotel and very close to the Liaqat bazaar. The Mall is connected to the roads on three sides, making it even more accessible from all sides of the city.
Facilities:
· A Food Court with numerous snack options
· Play Area For Kids
· 3 entrance gates
· Spacious Corridors
· State of the art Passenger And Cargo Lifts
· Panoramic Capsule Lift
· Escalators for easier access
· Prayer and Ablution Area
· Hygienic Washrooms
· Standby Generators
If you are looking for a fun day out, be sure to visit the Millennium Mall Quetta. You can quickly devour a day here, exploring all the different shops and attractions. And if you get starved, there are several restaurants to choose from. So what are you waiting for? Come check out the Millennium Mall Quetta today!
Mian Ghundi Recreational Park
Mian Ghundi recreational park is one of the fantastic things to do in Quetta with the group. It offers incredible opportunities for parents and children to enjoy free time from the hectic school and office routine. For a long time, the city of Quetta remained deprived of all such amenities and recreational facilities because of the strict tribal rule. With the efforts of the people and government, the city finally made its way into the world of prosperity, and such facilities were also added to the development plans of the city.
Mian Ghundi recreational park is a fantastic place in the city, with a kids' play area and walking track for workout enthusiasts.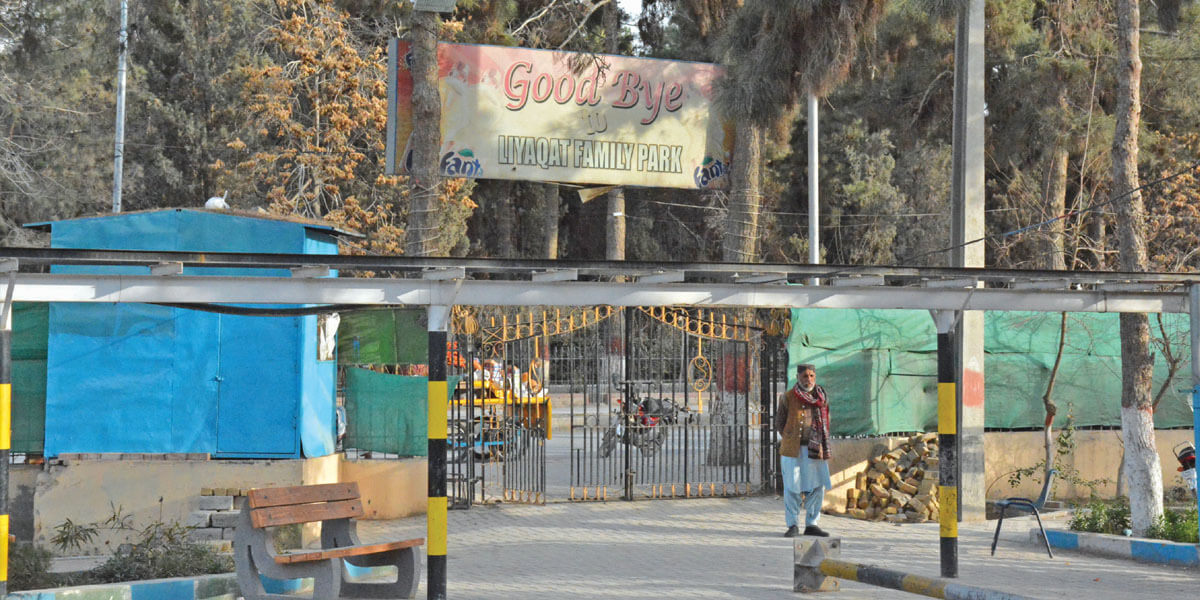 Now that people have enjoyed these outdoor activities, the Balochistan wildlife department intends to introduce a wildlife sanctuary-cum-zoo in the park. The sanctuary will have a facility for animal life conservation and recreational option for the public. The zoo and sanctuary will be dynamic and progressive. The platform will be used for recreational purposes and as an area of scientific research on wildlife. It is a great way to study the flora and fauna of the province. In this way, the government can also work on conserving the endangered species and find the reasons behind the extinction of some rare species of plants and animals.
Interestingly this facility will also bring awareness among the general public about wildlife and its importance. The government looks forward to sensitizing people and allowing them to learn about the importance of the ecosystem and the cons of poaching.
Basket Ball Ground
The importance of playing basketball cannot be overemphasized. Basketball is a sport that not only helps one stay physically fit but also helps in developing essential life skills. Playing basketball can help improve one's hand-eye coordination, teamwork skills, and ability to think on one's feet. In addition, basketball is a great way to relieve stress and have fun.
Whether playing on a team or simply shooting hoops by yourself, basketball is an excellent activity for people of all ages. If you want to stay physically active and improve your overall health, consider picking up a basketball and giving it a try. You might find that you enjoy it more than you ever thought possible.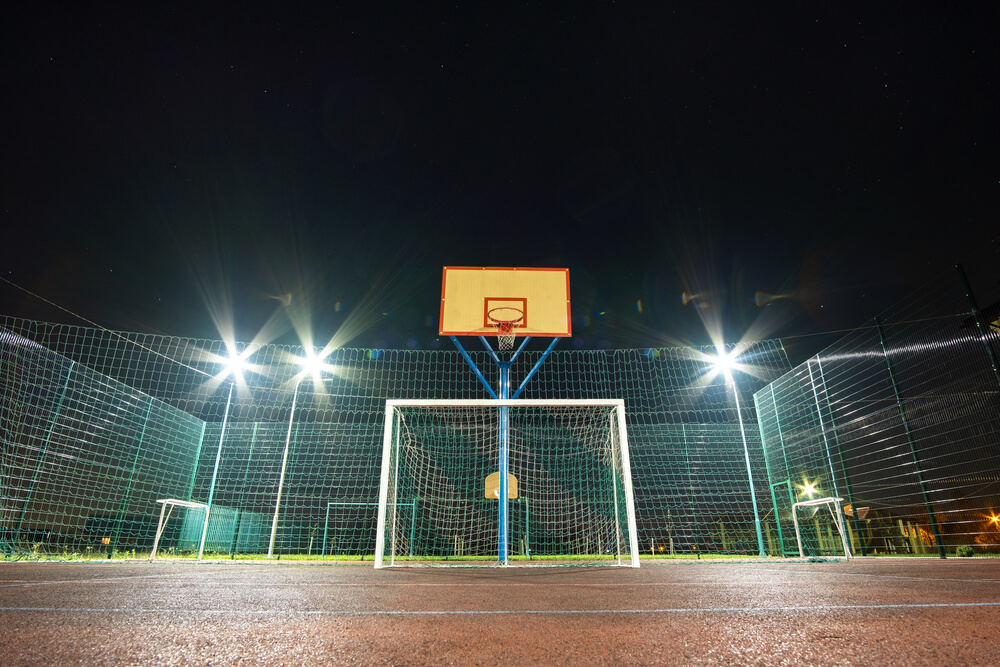 Volleyball has remained a popular sport among the people of Quetta, but other sports are also gaining immense popularity. Catering to the needs, the government has set up many basketball rinks in numerous parks in the city. You will not find these basketball courts empty as long as the weather allows.
Hanna Lake
It is well-known for its beautiful landscape and tranquil atmosphere. Visitors can enjoy various activities while at the lake, including fishing and boating. In addition, Hana Lake is a great place to relax and take in the natural beauty of Quetta.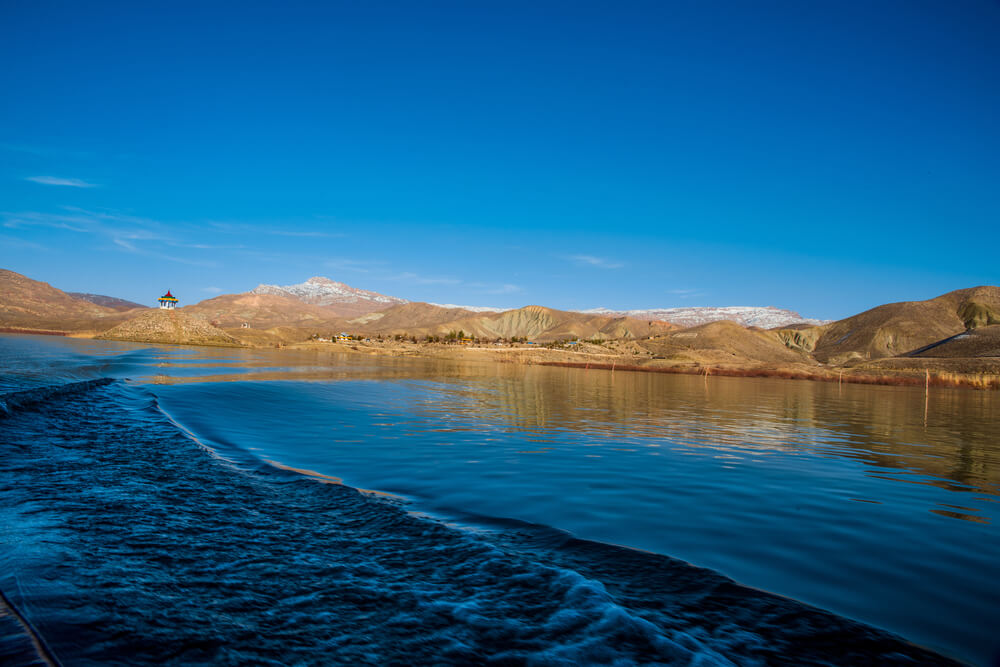 It is located 14 km from Quetta city amid soaring mountains creating a picturesque setting. During the British Empire in 1894, the lake was made alongside a water reservoir. The reservoir became the starting point for the lake. Hanna Lake can be easily spanned by a steamboat or speed boat around the raised island surrounded by cold water. It is an irresistible recreational spot in the city. Some guest rooms are available for pre-booking if you want to spend a night on the lake. Many recreational events are also arranged on the lake. During summers, the lake's water level is relatively high, and you can ride a speed boat and circle around the small island in the middle of the lake. In winter, when the snow falls, the water usually dries up as there is less rain. People can easily walk on the lake bed or ride bikes across the lake bed.
Spin Karez
The karez irrigation system is a unique and fascinating feature of Quetta, Pakistan. This system transports water from mountain streams to the city below. It is an ancient system that has been in use for centuries, and it continues to play a vital role in the daily life of Quetta residents.
The karez irrigation system is truly a marvel of engineering. It can transport large quantities of water over long distances without using pumps or other mechanical devices. This system relies solely on gravity to move the water from the mountains to the city below.
Spin karez was made by the British government during their colonization of the subcontinent. The water in the karez comes from the snow melting on the Koh-e-Murdar. Global warming has damaged the dam significantly, and there is not much water and fish, especially during the winter. However, if there is good rainfall, there is more water, and the scenery becomes even more beautiful. The flat lake bed is used for bike and car races when the water dries up.
One of the fascinating things about the karez irrigation system is its ability to adapt to changing conditions. Over time, it has been modified and improved to meet the needs of the people living in Quetta. Today, it is an essential part of the city's infrastructure and helps ensure everyone has access to clean water.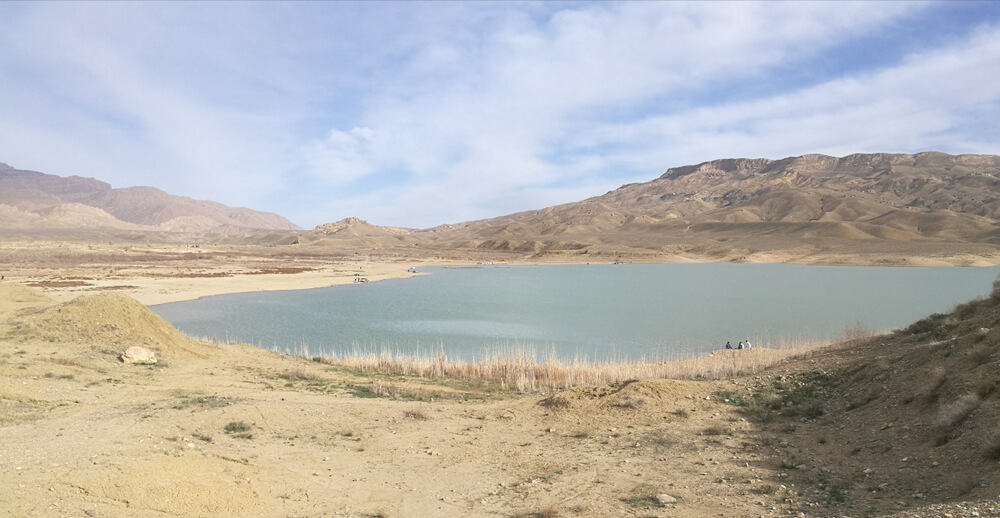 Spin karez of Quetta has become a popular tourist destination because of its remarkable view and serene atmosphere. Spin is a Pashto word that means white color.
The area around the water body is plain and offers a perfect place for camping. There are two ways to access the karez. One is through an army area which requires special permission, and the other one is on can be passed through easily. Both entrances are only a couple of minutes from each other. This heavenly place is only a 20 minutes drive from the city center.
Spin Karez is heavily crowded on weekends and special occasions, so if you want to have the view to yourself,
Linjo Waterpark
Waterparks are so popular because they offer a fun and unique way to cool down and enjoy time with friends and family. Waterparks typically feature a variety of slides, pools, and other attractions that are perfect for a summer day. They are also a great place to relax and soak up some sun.
Linjo Water Park is the perfect place to cool off during summer. The Dasht section of the park is trendy, with its many attractions and activities. It is located a few miles from the Quetta City center. The park occupies hectares of area with lush green patches and a pool for boating. You can enjoy the sun in winter or sit under shelters to avoid direct sun in summer. The cool breeze in such a peaceful environment will help you relax after a busy day. People pour into the park to have some time off from their hectic routine and enjoy the man-made oasis in the middle of the huge brown mountains.
Leo Play Land
Amusement parks are popular because they offer a variety of activities and attractions for people of all ages. Amusement parks have something for children of all ages. In addition, they are a great way to spend time with friends or family. If you are looking for a fun-filled day trip, consider visiting the Leo play Land. You won't be disappointed.
Leo Playland is a fun place for kids and families. It's an indoor playland for kids of around every age group, and the activities there are suitable for enjoyment and relaxation.
Toddlers are one of the most challenging age groups to entertain. Leo Playland is the best for families to have fun weekends and to enjoy bonding with kids to the fullest by making them happy with the place they love to visit.
The Leo Playland and Restaurant isn't just about activities for kids; it offers excellent food service to its visitors, and while getting the meal ready, what would be more fun for the kids to enjoy their time in the playland? It's a safe and secure environment for children of all ages.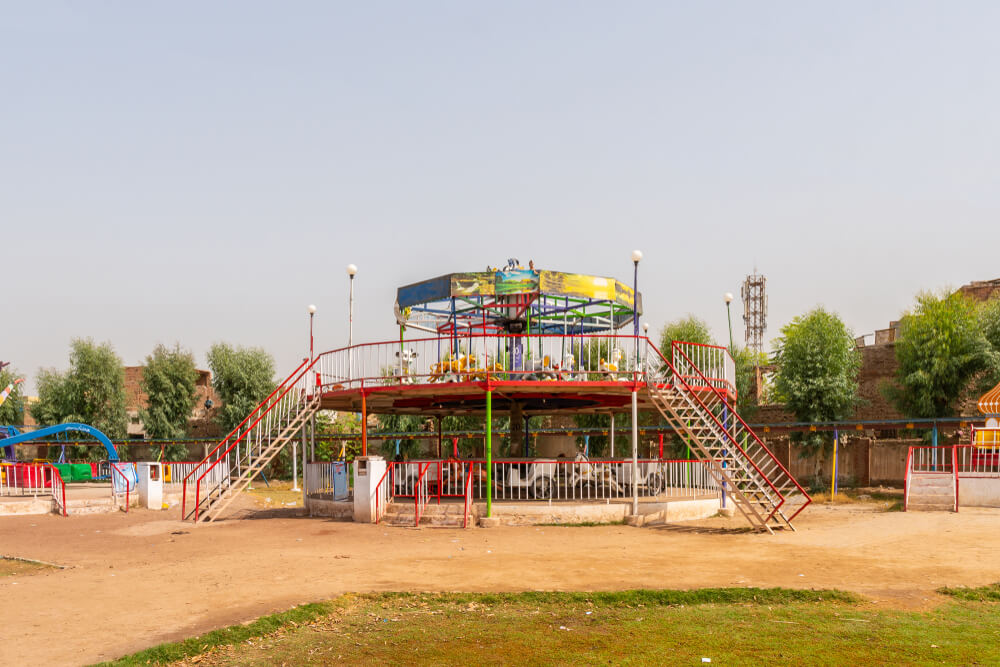 A separate play area for kids and the food service is a good initiative. The kids get quickly bored at the restaurants waiting for their food while roaming around the hall, which might disturb others and make them uncomfortable. Taking kids to such a fantastic place would be a great idea to channel their energy in the right direction. Keeping kids physically active and in motion, away from the screen, adds to their communication and interaction skills for their lives.
You can easily count on this place for their service in events like birthday parties.
Location: Major Muhammad Ali Shaheed Road Opposite Gulistan Town Quetta Cantonment, Balochistan, Pakistan.
Conclusion
The hospitality of the people of Quetta is renowned throughout the region. Visitors are always made to feel welcome in the city, and the locals are always happy to show off their city's many attractions. Whether you're looking for a place to relax and take in the natural beauty of the area, or you're interested in sampling some of the delicious local cuisines, Quetta is sure to please.
FAQs
What is the famous thing about Quetta?
Quetta is one of the most beautiful and scenic cities in Pakistan. It's located in the Balochistan province and is home to some of the most amazing natural scenery and landscapes. From its snow-capped mountains to its awe-inspiring valleys, Quetta is a nature lover's paradise. The city is also home to several historical monuments and landmarks worth visiting. In addition, Quetta's friendly and hospitable people make it a great place to relax and enjoy your time.
Which is the best area for fun in Quetta?
The best area for fun in Quetta is undoubtedly the city center. There are several restaurants, shopping malls, and parks located there. Some must-visit areas are Hanna Lake, Miri Fort, Lingo water park, etc.
Is Quetta worth visiting?
Quetta is worth visiting if you are interested in experiencing Pakistani culture and natural scenery. The city is home to some of the most beautiful landscapes in the country, and its cordial people make it a great place to relax and enjoy your time. In addition, several historical landmarks and monuments in Quetta are worth exploring.
How can I spend my day in Quetta?
There are many things to do in Quetta. If you're interested in experiencing Pakistani culture, you can visit the city's many museums and historical monuments. Visit the bazaars: Quetta is known for its colorful and bustling bazaars, where you can find everything from spices to traditional Balochi clothing. Be sure to mediate for the best prices!
Explore the architecture: Quetta is home to many interesting buildings, from the centuries-old Haleji Fort to the imposing Provincial Assembly. Take a walking tour and admire the city's architectural diversity.
Visit the museums: Quetta has several fascinating museums, including the Balochistan Museum and the Geological Museum. These provide an excellent opportunity to learn more about the province's history and culture.
Enjoy the outdoors: Quetta is surrounded by beautiful landscapes, from the rugged mountains of the Chiltan range to the lush green valley of Ziarat. There are plenty of opportunities for hiking, camping, and other outdoor activities.
What are the good things to do in Quetta?
Despite being the capital of Pakistan's Balochistan province, tourists often overlook Quetta. But there are many exciting and unique things to do in this city. Quetta is an inexpensive city. You can easily roam around and eat fancy food in popular restaurants at very reasonable prices.
What is the best thing to do in Quetta?
The city has a wealth of attractions and activities to enjoy. The best thing to do in Quetta is to enjoy the snow-capped mountains and awe-inspiring valleys. Many public parks like Fatima Jinnah Park and Askari Park offer an excellent opportunity to enjoy your time in the city. Quetta is a vibrant and exciting city with something for everyone.
What are the most popular things to do in Quetta with kids?
Some of the most prevalent things to do in Quetta with kids include visiting the karez irrigation system, going to Hana Lake, and exploring the city's many mosques and bazaars. Kids will love seeing all of this vibrant city's different sights and sounds. So be sure to plan a few family-friendly activities during your stay in Quetta, as families can enjoy their time in a secure environment.