Cinemas in Peshawar
If you are in Peshawar, you don't have to search hard and long to find good recreational points. The historical city is known for its many attractions and activities for the dwellers of KPK province. And travelers from around the globe come here to witness the city's magnificence. The city is developing with each passing day, and there are many diverse recreational options for visitors and locals. If you are interested in parks or flowers, the city of flowers can offer you immense natural beauty. If you are interested in some playing area or an amusement park, you can head to different top-quality playhouses in the city. The city also has many historic sites, museums, and forts that can be explored for recreational purposes. There are many Cinemas in Peshawar.
Some people are inclined more toward digital activities in entertainment and recreation. They can be interested in playing games on 3D screens or virtual reality games, or they can be interested in watching good quality films in cinemas.
Unlike other cities in Pakistan, Peshawar is not very modern, and most residents do not support cinema culture. However, many notable cinemas and theatres in the city still offer a screening of good quality movies from Bollywood, Hollywood, or local.
Cinemas are the best source of entertainment and fun in any society. They have become a vital part of society. These are the best source to increase harmony, peace, and patience in the people of a community. In a cinema, people come to watch fascinating stories and documentaries. People like the Visual display of yarn compared to reading it in books. Research also says that watching a drama played by the artist is more memorable than listening to it in audio. Films are craved in captivating style to attract the attention of more and more people. Like other cities of Pakistan, cinemas in Peshawar present different movies and shows for the local public. This article has all the information about Peshawar cinemas anyone wants.
6 Best Cinemas in Peshawar, Pakistan
Many cinemas in Peshawar provide day and night services to people. These cinemas offer the best services to people and have big screens with good sound systems. The auditoriums in the cinemas are filled with solid and relaxing chairs. Many tuck shops are also available to provide food like snacks or popcorn. The audience buys these items with movie tickets because there is no enjoyment of a movie without eating popcorn. Moreover, people can enjoy local, national, and international films here. The six best cinemas in Peshawar are given below:
Arshad Cinema
Arshad Cinema is a movie theatre situated in the Khyber Bazaar of KP. This cinema is close to Pak Medical Centre, located in the PTCL colony. In Arshad Cinema, one can easily watch a show or film at a reasonable price. It is open throughout the week for the public, starting at 9:00 am and closing at 2:00 am. This beautiful cinema has a greenroom, marque, and house lights. They make sure that their audience is enjoying the show with comfort. Moreover, this comfortable cinema house is equipped with the latest technological sound system for a good user experience.
It faced a collapse because of the bomb blasts in KP in past years, but now everything is under control. However, this cinema does not play movies with anti-cultural elements.
Naz Cinema
Naz Cinema is one of the top-rated cinemas in KP. It is situated at Hakeem Ullah Jan Rd in the area of Hashtnagri. The beautiful building, professional workers, and well-cleaned theatres of the Naz cinema attract thousands of people. It remains open till late at night and offers tuck shops for snacks and cold drinks. It is a safe cinema with a sound security system. People can also book and get movie tickets online through its mobile application. This multi-screen holding cinema can accommodate more than a thousand people at a time. It is famous throughout the city because of its quality pictures and family-inclined environment. With the latest technological movie projector, amplifiers, and improved equipment, this theatre offers extraordinary facilities and comfort to the spectators. The enjoyment one can get in this cinema is present nowhere else.
Taswir Mahal Cinema
Taswir mahal Cinema is situated at Hakeem Ullah Jan Rd in Mohalla Jangi Namak Mandi. This cinema is close to University Book Store, so people can quickly locate it. The beautiful building of Tswir mahal cinema contains a VIP hall with a vast aisle. People came to enjoy a movie with a high-resolution digital projection system. Moreover, people usually crave to buy seats in mid of the theatre so they can easily enjoy movies with a good angle. It provides an incredible experience to the crowd. All types of film, from animated to block-busters, are played here. A vast parking lot with good security is also available in this cinema.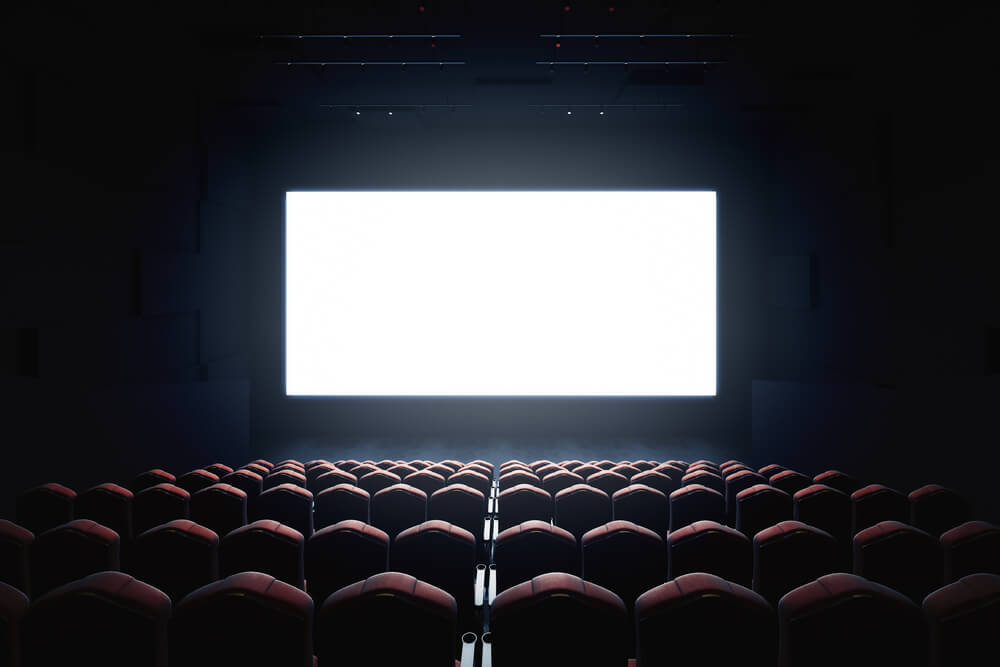 Shama Cinema in Peshawar
Shama Cinema is situated in the area of Saeedabad Peshawar. It provides an excellent experience to the audience with the help of wide universal ULTRA screens and modern technology. However, it remains open till 12'o clock at night. It also offers a parking area to park your vehicles. The best environment with humble employees is the best thing about Sharma cinema, which gives it a good ranking. It also faced a downfall because of low picture quality in the past and has made amendments.
Sabrina Cinema in Peshawar
Sabrina Cinema is a movie house of PTCL Colony in KP. This scenic theatre contains hundreds of seats for the audience. People across Peshawar enjoy entertaining movies with their families and friends on special occasions like Eid. Its peaceful environment makes all choose it for watching films. Various Hollywood and Bollywood movies are played on the big screen in HD quality. Children also visit this cinema because of the different animated films displayed there. They can enjoy watching cartoons with soft drinks, candies, and snacks purchased from the cinema canteen. A snack bar with multiple items is also here to fulfill your appetite.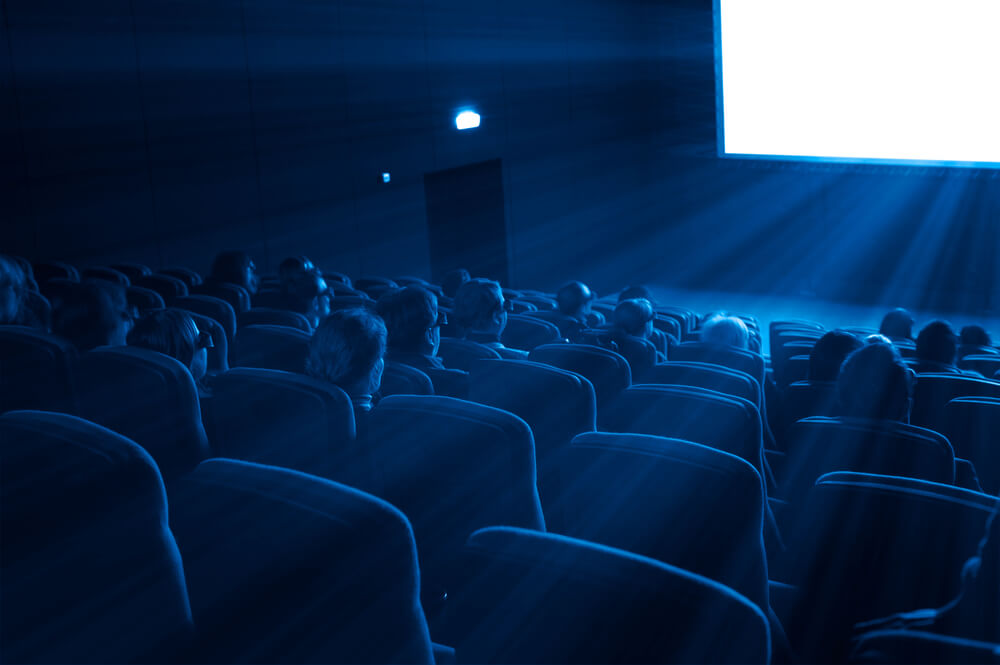 PAF Cinema in Peshawar
PAF cinema is situated at Sahibzad Gul Road in Peshawar Cantonment. This cinema offers 3D pictures, excellent video, and audio quality, and a cost-effective theatre to enjoy HD movies. Watching movies with family and friends on the big screen is a pleasant moment offered by PAF cinema. People mostly come here with family to enjoy holiday nights, so it becomes difficult to get tickets for holidays. However, on working days, the rush is less, so one can quickly get access. It provides services from 9:00 am to midnight. PAF cinema offers comfortable seating arrangements for relaxation while enjoying a picture.
Which is the oldest cinema in Peshawar?
It is said that PAF Cinema is the oldest cinema in Peshawar and was built after world war1. It was the first cinema that displayed movies on the big screen for the first time to provide a healthy environment to dwellers. With time it got popularity but deterioration of building also.
The Reason for the Extinction of Cinema Culture in Peshawar:
Throughout Pakistan, cinemas have seen a significant downfall for various reasons. Unlike in the 1970s, the film industry collapsed for a long time due to the country's lack of ideas, funds, and quality of films. Policies from the government regarding sensor boards also made it difficult for cinemas to remain open in the country.
The downfall of cinema in Peshawar that collapsed the once thriving industry with Pashto films is because of the following reasons.
The ulemas in the city were against theatre and cinema due to indecent films. So that led to the shutdown of many cinemas in Peshawar. After the shutdown of the cinemas, no proper policy was made regarding the future of these locations.
One of the most important reasons that led to the downfall of cinemas in Peshawar was the bomb blasts in the city that frequently happened in recent years. The situation restricted a lot of people to their homes, and this resulted in barren cinemas.
Over the years, the quality of movies also declined, which made people reluctant to visit cinemas. People also got offended by anti-cultural elements and negative pictures of Pashtuns in film, which led to the decline of the industry in Peshawar.
FAQs
Are Cinemas Open in Peshawar?
Yes, many newly built and old cinemas in Peshawar provide entertainment to speculators. In past years the turnout of people enjoying movies was minimal because of various affrays. Therefore all cinemas passed through difficult times, and some were closed because of bankruptcy. But now the military has to settle peaceful environment, and cinemas are working again. Therefore, people came out of their houses for outings and watched movies without worry.
Which is the latest Cinema in Peshawar?
Naaz cinema 3D is the latest cinema in Peshawar. It is not a new theatre but a renovated version old Naaz cinema. It was built for the first time in 1942 and renovated in November 2020. It has now become cineplex and is the first cinema in Peshawar which follows the latest trends and fashion. Cinema owner Jawad Raza has mended this historic theatre to meet with needs of people. High-quality screens and a cafeteria have been arranged to provide better service. Moreover, this is the only cinema in Peshawar working hard to promote cinema culture.
Conclusion
Cinemas are a substantial factor in entertaining and educating any society. Documentaries do not only entertain people but also educate them. Movies played in cinemas always have a good lesson that can be life-changing for someone. Films tell us that evil is punished in the end, no matter how clever he is, while virtue leads to success. These are the movies through which people learn about various countries' cultures. Cinemas in Peshawar present different Pashtu films, and all should visit them to promote Pashto culture at an affordable rate.