Yaldram Shooting Club and Resort Islamabad
Yaldram is a Turkish word that means "Lightning." Yaldram Shooting Club and Resort was established in 2005. It's a private facility that covers an area of around 1.5 Kilometers. The main aim behind establishing this club and resort was to facilitate its customers and visitors with state-of-the-art facilities for shooting, training individuals, providing security and installations, etc. The facility is not only for the citizens of Islamabad, but the company operates throughout the country.
Yaldram club has offices in all provinces of Pakistan, including Gilgit and Baltistan. Around 3500 skilled employees are working with Yaldram. It holds a valid operational license from the Ministry of Interior and Provincial and Federal Governments to provide security services throughout Pakistan. It's not only a visiting resort or a shooting club, but it also runs several physical fitness and weapon handling courses.
Attractions offered by Yaldram Shooting Club
The shooting club and resort is the main attraction offered by Yaldram Shooting Club Islamabad. However, that's not the only amenity here because they have a wide variety of other unique and exciting activities. Here is a quick overview of everything we need to know about this fantastic facility. It is truly one of the best things to do in Islamabad.
Mini Golf Club
Yaldram Shooting Club has a mini golf facility for its visitors. Here you will not only enjoy the game but also love the surroundings and the atmosphere. One feels mentally and physically relaxed while playing golf at this club. The administration provides golf kits to its visitors, and trained staff is also there with the players throughout the game.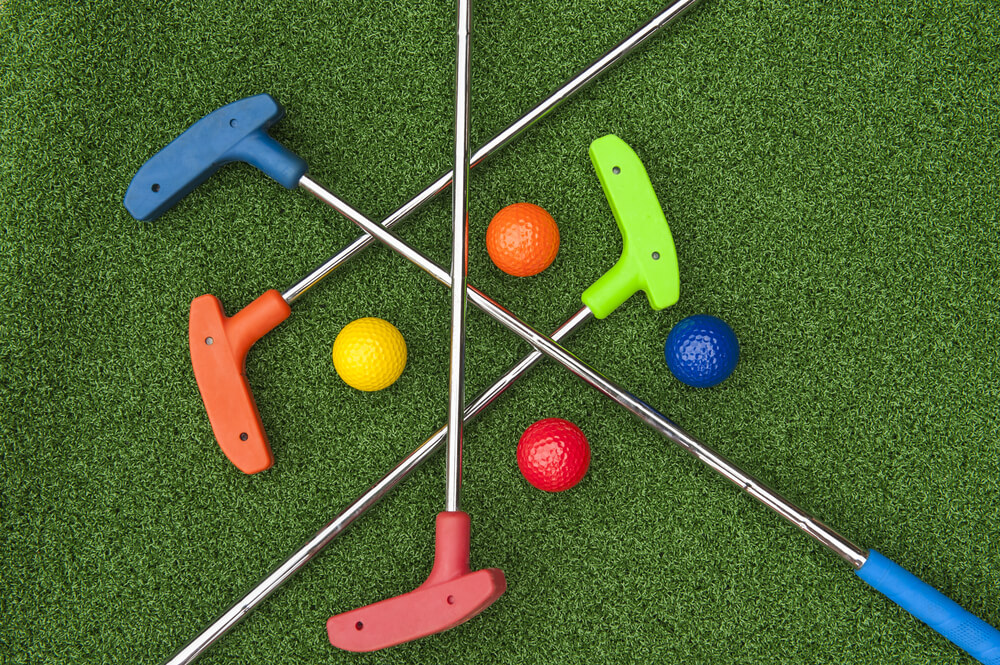 Entertainment Facilities
The Yaldram Shooting club, including Archery, Paintball, Karaoke, Zipline, Tracking, Skating, Snooker, Ludo, Carom, Volleyball, etc., provides many entertainment facilities. You can plan a perfect weekend getaway at the club amid such a scenic environment. 
Furnished Guest Rooms
The club has 6 x Furnished guestrooms with a safe and secure environment. All guestrooms are well maintained and in line with all the modern facilities of life. They are on a mountain top where the visitors will not only have a scenic view but will also have peace of mind. Rooms are neat and clean with total privacy. They are given to the customers on pre-booking, and the rent per night is Rs. 15000.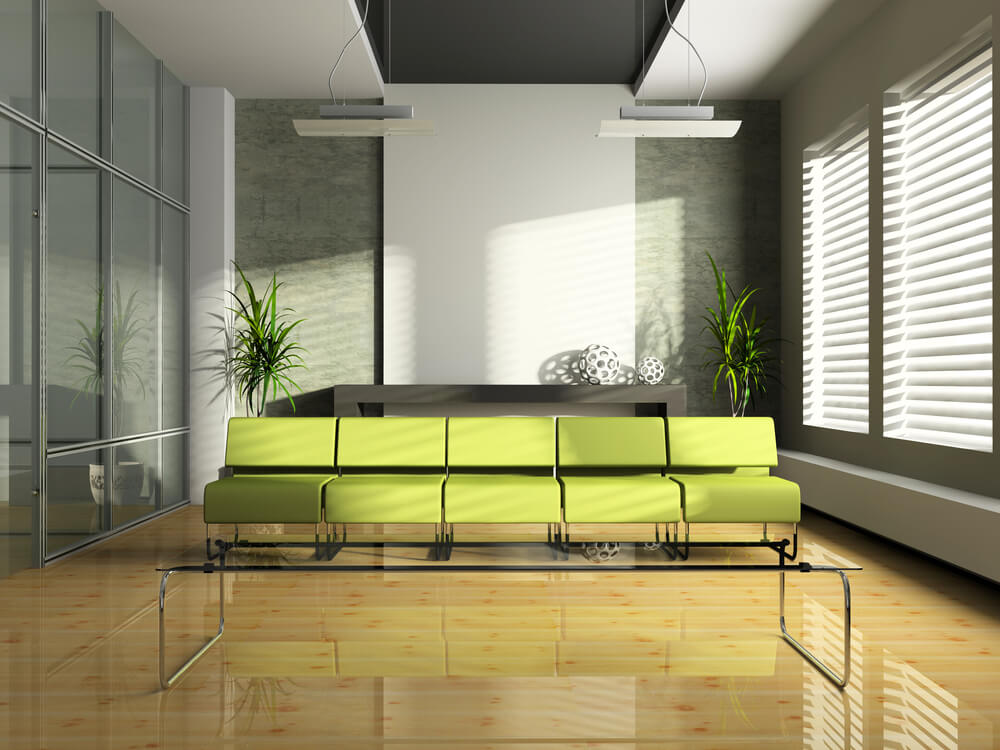 Services Offered by Yaldram Shooting Club
Escort Services
If you need to be accompanied from one location to another, you can arrange a personal safety escort at any time of the day. The service can be utilized within Islamabad, and the charges are Rs. 3000 per person. 
Static Guarding
Static guarding involves manned services on access points, the guarding of equipment or valuables as part of loss prevention, crowd control, event security, scene securing, or personal protection, essentially anything requiring a person to be onsite.
Yaldram Shooting club has this facility, and they are specialized in static guarding. You have to call their number and tell them about your requirements. Once your deal is done, they will send you the specialized persons for the task.
Yaldram Armor
Yaldram Armor is another excellent service provided by the company. As mentioned earlier, there are around 3500 employees, and they are working all over Pakistan, so yes, they have 13 armor vehicles too that are employed all over Pakistan.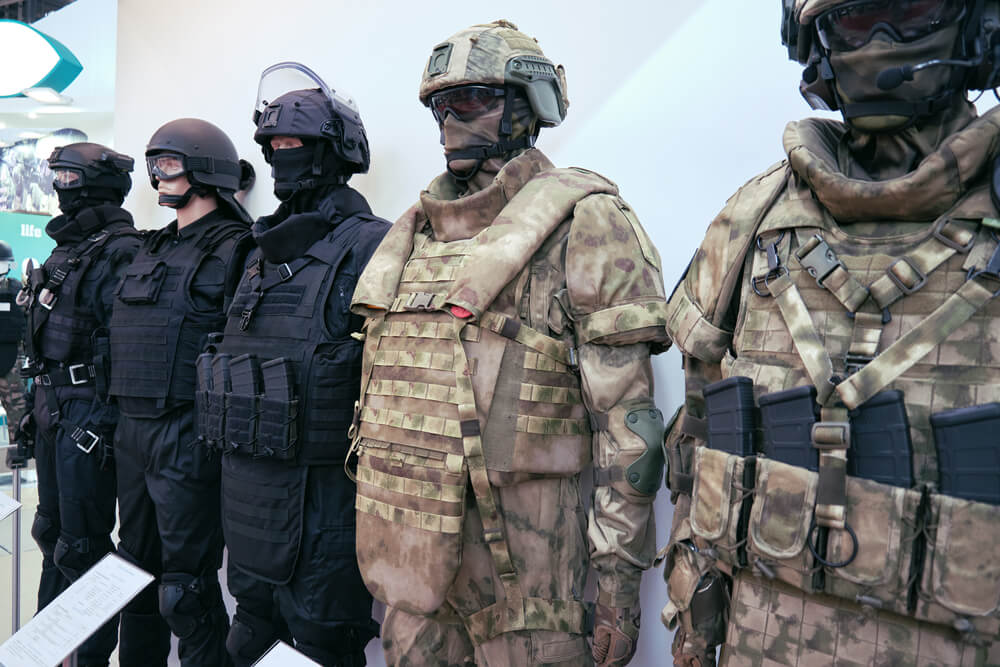 Close Protection
Yaldram club gives its customers the opportunity for escort services and static guarding. At the same time, they are always ready to provide their customers with close protection. Yaldram has already worked with many people and set-ups in close hostile environments, so providing close protection is not difficult for them. Their trained staff is just perfect for the job. 
Transport Afghan Evacuation
Yaldram shooting club has worked with many NGOs in the past for the transportation of Afghan Evacuation, and still, they are working with different companies on the subject.
Center for Training & Analysis
Yaldram Shooting Club and resort in Islamabad is the hub of training and analysis. You can learn about security and tactics at this incredible training center.
Types of Training
There are different types of training being conducted at Yaldram Shooting club Islamabad. Some of them are as follows.
Induction Training
Induction Training courses will be carried out in Islamabad once they hire new individuals for the company. Secondly, when they get any new project, they call the particular individual to Islamabad at Yaldram resort and train them according to the project for three to 7 days, depending on the nature of the task.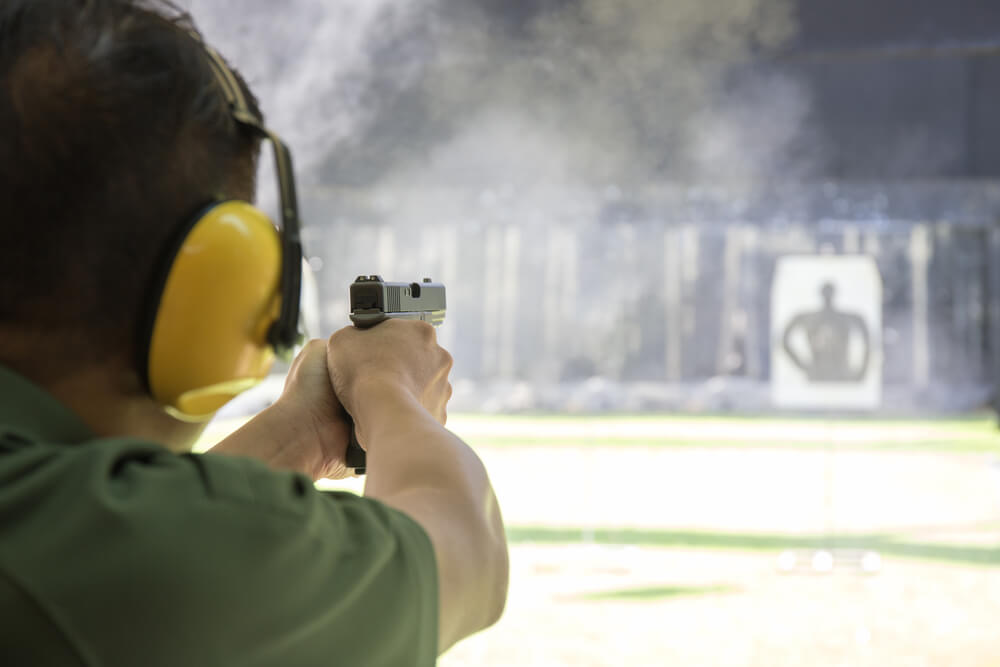 On Job Training
On-the-job training is also being conducted at Yaldram Resort Islamabad. The individuals who the company employs are called for on-job training. A proper yearly schedule is maintained, and individuals are called to Islamabad for weekly and monthly training courses, which include theory and practical. In this way, the company ensures equally skilled staff all year round. The staff keeps practicing so they are always ready and can be called whenever needed. 
Quarterly Training
There is, in fact, no concept of quarterly training with Yaldram. As already mentioned, they run different weekly and monthly courses or cadres for the individuals employed.
Training Courses
There are lot many courses being run at Yaldram shooting club Islamabad. These training courses are important because the staff will be assigned different projects. So the administration is very touchy about keeping them ready and active. They have a complete plan for these training courses. Let's take a quick look at some of the fitness courses at Yaldram Shooting Club.
Physical Fitness
Physical fitness is the basic requirement for any individual performing escort duties, guard duties, or close protection. The club's first focus is on their employees' physical fitness, so proper tests are given when these individuals come for training courses. Before induction, a necessary physical test is conducted to check whether the person is suitable for the job.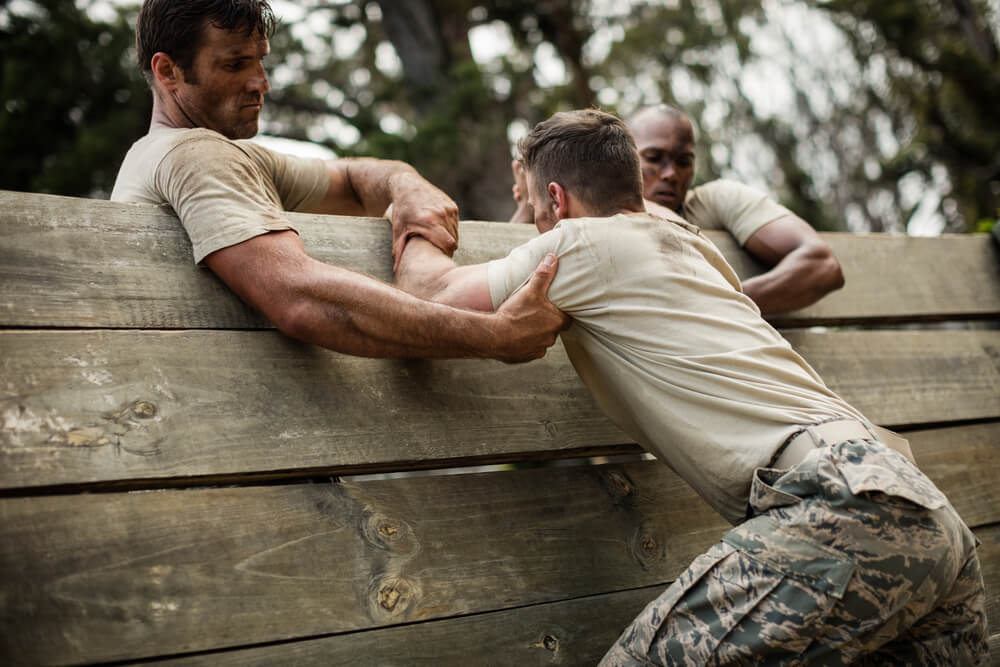 Weapon Handling
Weapon handling training is also conducted at the club. The basic parts of any training course are theory and practice for weapon handling. For this, they have very well-trained staff. The members have to pass the course so they can be enrolled for the job.
Shooting Skills
Yaldram deputes their personnel on projects like static guarding, escort services, moving with the people in a hostile environment, and providing security to the VIP people. For this, the individuals sent on the project must have excellent shooting skills.
Yaldram staff highly focuses on the shooting skills of the individuals, and proper tests are conducted to check the skills of the staff members.
Un-armed Combat skills
Unarmed combat skills are also part of the Yaldram shooting club Islamabad syllabus. The staff needs to learn to fight without weapons. Because of all these skills, the staff at Yaldram is ready to cater to any situation easily.
Access Control-Pedestrian and Vehicular
Access Control-Pedestrian and Vehicular is also a part of the training course, especially when the project is assigned to Yaldram.
Fire fighting awareness
The club aims to train its staff for any unforeseen situation in the line of duty. The club also offers fire fighting awareness to operate in such environments to ensure they fit the job.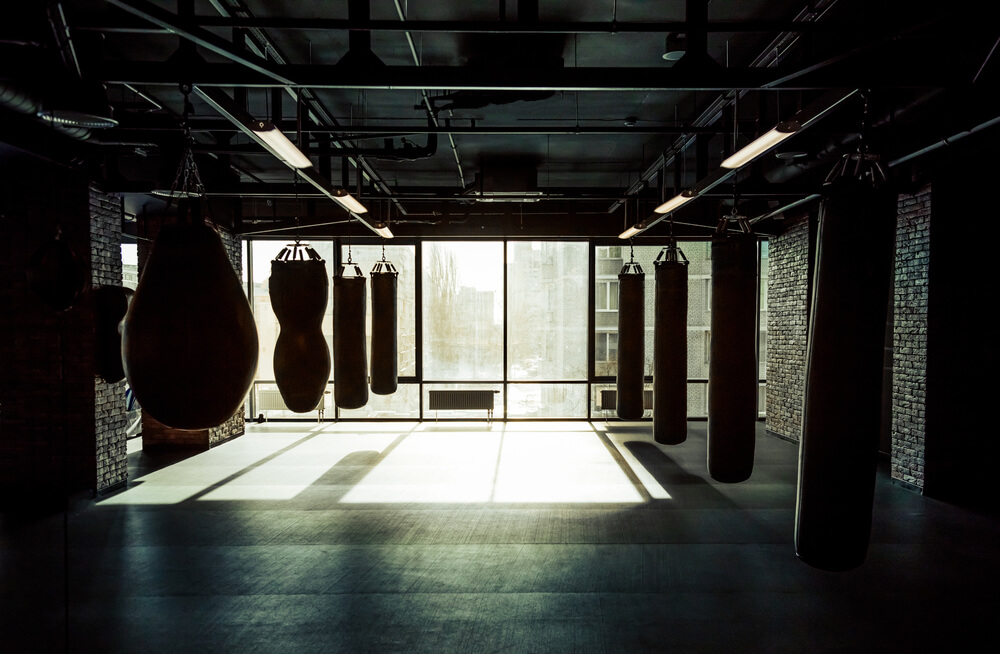 First Aid
Any individual who is deputed on any such duty explained above must be conversant with first aid, as anything terrible can happen. The staff at training courses focuses on first aid lectures and practicals so that individuals must be well conversant with the subject. The staff is trained to care for minor injuries and primary healthcare emergencies. 
One of the most important aspects of first aid training is recognizing and treating common injuries and illnesses. First aid training also includes learning how to respond to emergencies and administer CPR.
Body Searches
Body searches are an essential part of the training as one can be a part of any hostile activity. So the Yaldram individuals are trained to conduct detailed searches to find anything that threatens security. 
Guarding and Patrolling
Guarding and patrolling staff ensures the safety and security of employees and visitors. A presence around the clock can deter potential criminals or vandals from causing damage. It can also help to identify and respond to any possible incidents quickly.
Guarding individuals or the installation and patrolling on foot or in vehicles is the hallmark of Yaldram.
Use of communication gadgets-VHF
A VHF radio is a communication gadget that sends and receives voice communications over a wide area. They are commonly used where high reliability and range are required.
The service is required when moving with the escorts on vehicles. VHF sets are placed in the vehicles, and the individuals of Yaldram are very well-trained in using these gadgets. 
Personality Development
Personality Development is essential because it allows the staff to grow and change as individuals. Without it, people would be stagnant and unable to improve themselves. This is also important because it can help people to find their passions and live fulfilling lives.
Personality Development is an internal course and part of the training syllabus whenever the employees come for any training courses.
Communication Skills
The importance of communication skills in security jobs cannot be overemphasized. Security professionals must communicate effectively with other organization members to understand the company's security needs and ensure that the security solutions they implement meet those needs. They also need to communicate with customers, explaining the security risks associated with their products and services and helping them make informed decisions about how to protect their data. Good communication skills are essential for a security professional's job.
Communication skills training is also given to the individuals who join training courses.
Emergency Procedures
All emergency procedures are told thoroughly to the employees once they come for the training course, and then proper test and practical is taken.
Specialized Training
Few specialized training is also given by the very well trained staff which is as under: –
Evasive Defensive Driving Courses
These courses have a vast syllabus, and Yaldram has the fittest individuals for this project.
Close Protection
Special training is given to individuals on close protection when they have to be sent on special missions. 
Yaldram Shooting Club Tickets:
Yaldram shooting club gives a package to its visitors. It was Rs. 10,000 for three persons, and if you are more than three persons, the charges are Rs. 3000 each. It is an excellent place for friends and family to enjoy a weekend away and inhale the tranquillity of the beautiful surroundings. 
Yaldram Shooting Club Timings:
Yaldram shooting club is open seven days a week, and the timings are from 0800 AM to 1800 PM.
Location & Contact Info of Yaldram Shooting Club:
The location of Yaldram Shooting Club and resort is Margalla Hills, Pir Sohawa Islamabad. It is 21 Kilometre or 40 Minutes Drive from F-6. 
The contact numbers are +92 348 1118898, +92 331 5707283, and +92 311 5999180.
FAQs
What are the opening hours of Yaldram Shooting Club?
The opening hours for Yaldram Shooting Club Islamabad are Monday-Friday, 9 am-5 pm, and Saturday, 9 am-2 pm.
What is the phone number of the Yaldram Shooting Club?
The contact numbers are +92 348 1118898, +92 331 5707283, and +92 311 5999180, and they can be contacted during working hours.
Where are the coordinates of the Yaldram Shooting Club?
Latitude:33.7
Longitude: 73.1667
Where is Yaldram Shooting Club Located?
The location of Yaldram Shooting Club and resort is Margalla Hills, Pir Sohawa Islamabad. It is 21 Kilometre or 40 Minutes Drive from F-6. It is 5km ahead of the Monal restaurant.