Punjab Culture Day – The Zeal and Zest of Punjabi Culture Day
If you've seen a glimpse of Punjabi culture, you must know how colorful and enthusiastic it is. Punjabis never miss a chance to showcase their culture in the most colorful ways. Although they represent their culture through different activities throughout the year, they have a dedicated day to pay tribute to their culture, i.e., Punjab culture day.
Punjab culture day is celebrated every year on March 14. It is a public day in the province of Punjab, Pakistan. The purpose of this day is to promote and preserve the unique culture of Punjab. On this day, different cultural activities are organized in other cities of Punjab.
The day is observed and celebrated by Punjabis living in Punjab and those residing in other parts of the country. Several colorful programs and activities are organized to mark the day.
Punjab, the most populous province of Pakistan, always celebrates this day with full zeal and enthusiasm every year. Punjab culture day is also known as Punjabi culture day or Punjabi new year. Many fun activities are organized in different cities to make the most of this day.
One of the most popular activities today is the Punjab poetry competition, in which different poets from all over the province compete with each other and recite their poems.
Let's look deeper into the origin, history, purpose, and Importance of Punjab culture day!
Origin and History
The exact origin of Punjabi culture could be more evident; however, the culture seems to have a rich history from the beginning.
It is believed that the first Punjabi culture day in Pakistan was celebrated in the year just after the partition of India.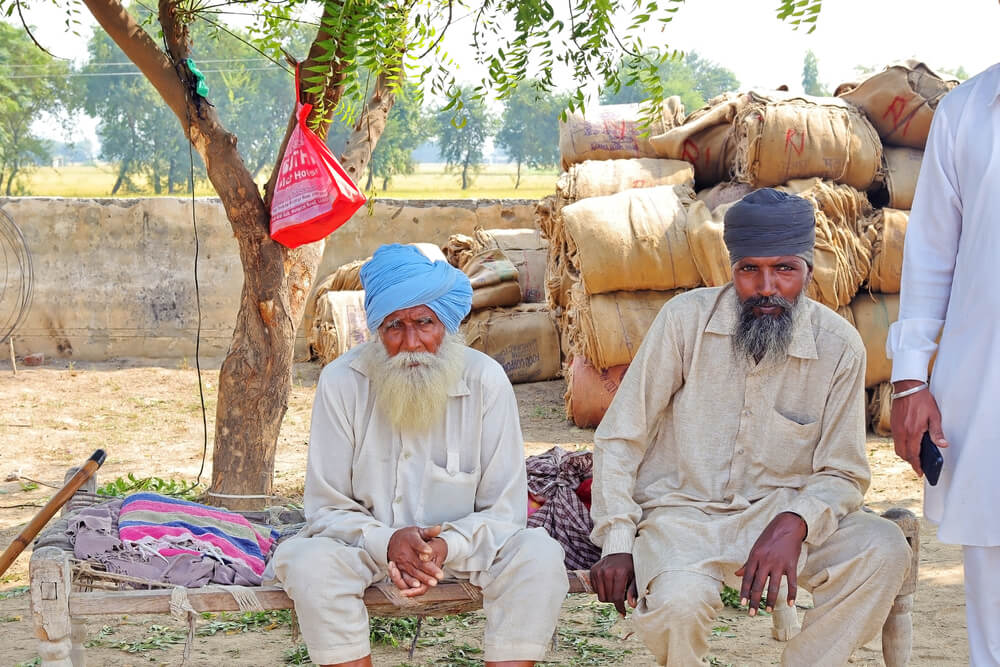 The primary reason for this celebration was to promote unity and brotherhood among the people of different religions living in the Punjab province.
Since then, this day has been celebrated every year with great enthusiasm and zeal.
Purpose of Punjab Culture Day
Every country has its specific traditions, customs, and culture, and so does Pakistan, and its different provinces have their own culture, which they depict through various activities.
Punjabis celebrate Punjab culture day to show the world the beauty and richness of their culture. It is a day to remember and take pride in their heritage.
The new generation of any place is unaware of the traditions and customs; there should be a way to familiarize them with their culture so they stay attached to their roots. So it is also an opportunity to show the new generation the importance of their culture and traditions.
Another reason behind the celebration of this day is to promote tourism in our country. When people from other countries see how vibrant our culture is, they will be more likely to visit Pakistan and see all the beauty that our country has to offer.
When is Punjab Culture Day Celebrated?
Punjab Culture Day is celebrated every year on March 14 all over Punjab. It is an important event in Punjab province, and people from all over the province come to Lahore to participate in the festivities.
The day starts early, at 8:00 AM, and people begin to put up their stalls and exhibitions of Punjabi food and crafts in open spaces so that everyone can come and enjoy themselves.
At 10:00 AM, the Punjab Poetry Competition starts, in which people from all over the province come and recite their poems. That is followed by the Punjab Bhangra Dance Competition, in which teams compete against each other.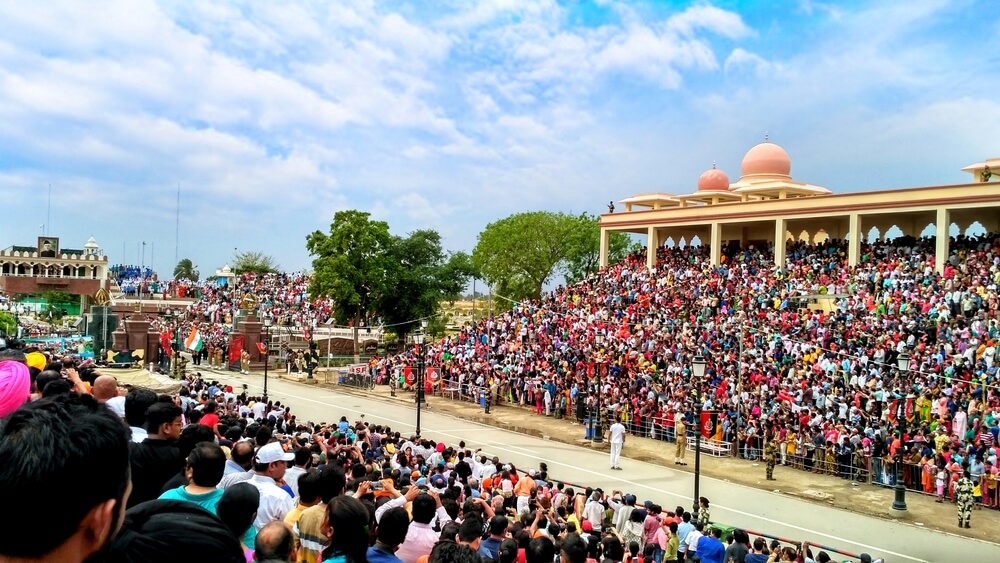 After lunch, there are exhibitions of Punjabi crafts and food stalls open for everyone to enjoy. The day ends with folk singing and plays in the evening.
There is no hard and fast rule for celebrating Punjab culture day in this respect, but most institutions and organizations follow such activities.
Men & Women Dresses on Punjab Culture Day
On Punjab Culture Day, men and women dress in traditional Punjabi culture dress and clothes. The men wear dhoti kurtas and the women wear salwar kameez. People also wear turbans and pagris to protect themselves from the sun.
Women tend to adorn colorful clothes with beautifully embroidered dupattas and scarves having golden and glittery laces.
To celebrate the day with full zeal, most Punjabis wear traditional dress. However, you can see some people in modern dress. For example, some men prefer to wear jeans with t-shirts and stay in their comfort zone. Meanwhile, Punjabi women's dress has evolved from traditional shalwar kameez to versatile kameez-style shirts and straight pants.
If you ever attend the Punjab culture day, you'll see most women in beautifully printed and embroidered Kameez and straight cotton pants.
Activities on Punjab Culture Day
Punjab culture day is full of fun and activities; you won't get bored as you'll be caught up in fun until late at night.
Many activities take place on Punjab Culture Day. Let's take a closer look at some activities.
Punjab Poetry Competitions
One of the most popular activities on Punjab culture day is the poetry competitions. These are usually open to everyone, both men and women. People from other provinces and all parts of the country come to these competitions to show their unity and love for Punjab and Pakistan.
The competition is based on writing and reciting beautiful Punjabi poetry. That is a great way to showcase your talent and love for the Punjabi language and literature.
Punjab Bhangra Dance
Punjab is well known for its traditional Bhangra dance. It is a popular folk dance performed on special occasions like weddings, festivals, and Punjab culture day.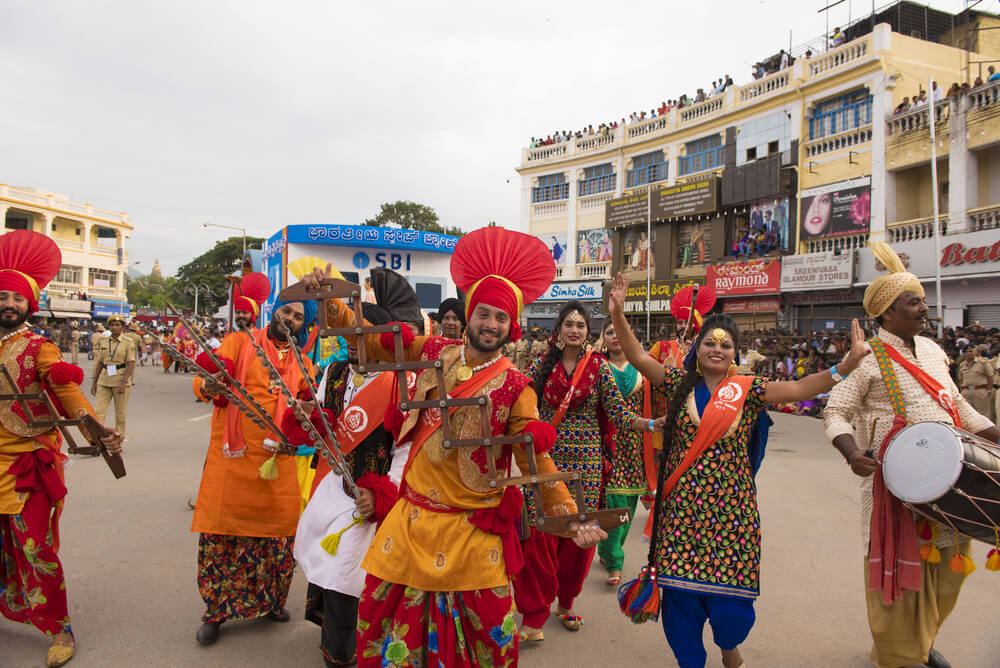 Men usually dance, but women also join in the fun sometimes. It is a very energetic and lively dance that keeps the crowd going.
Punjab Craft Exhibitions
Many beautiful and intricate craft items are made in Punjab. On Punjab culture day, there are usually exhibitions of these items so that people can see the incredible artistry that goes into them.
You will be able to find a wide range of items on display, from traditional textiles to pottery and woodwork. The most famous art and craft of Punjabis are basketry; you'll see stalls of baskets woven by women from villages.
Punjab Food Stalls
One of the best things about Punjab culture day is the food! There are always stalls selling delicious Punjabi food so you can try out some of the best cuisines in Pakistan.
On Punjab culture day, there's a wide range of Punjabi cuisines on different stalls and shops like Sarson ka saag and Makki di roti, kulcha, tikkas, kebabs, and many more.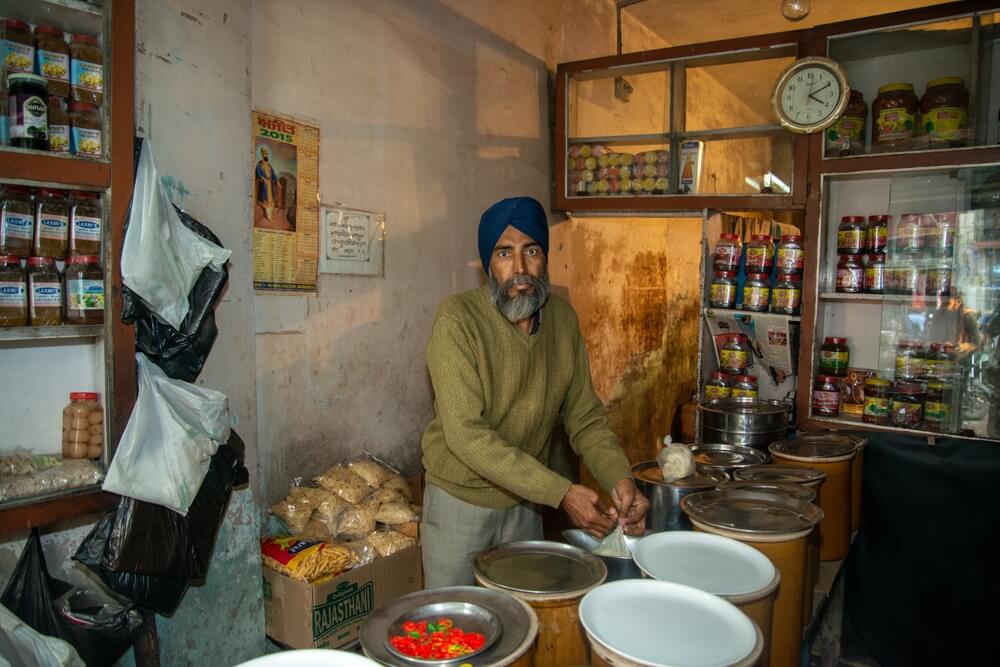 You can also find fresh fruits, juices, and traditional sweets like jalebi and gulab jamun.
There will be many dishes, from traditional curries to more modern snacks. But make sure you try the famous Punjabi chapli kebabs!
Punjab Folk Singing
Folk singing is a big part of Punjab culture, and on Punjab culture day, you'll hear some of the best folk singers in Pakistan. There will be a range of different folk songs being performed, from traditional ballads to more modern Punjabi pop songs.
You'll hear masterpieces from Arif Lohar, Iqbal Bahu, Naseebo Lal, and Shazia Manzoor that depict Punjabi culture's beauty.
Punjab Plays
On Punjab culture day, the participants perform in several different plays. These will range from traditional Punjabi folk tales to modern plays dealing with social issues. Regardless of the type of play, you're sure to be entertained by the talented actors and actresses performing on stage.
The most played Punjabi plays on culture day are Heer Ranjha, Sohni Mahiwal, and Mirza Sahiba; you'll enjoy these Punjabi love stories without any doubt!
Celebrations in Educational Institutions
Many educational institutions will hold special events and activities on Punjab culture day. It is a perfect chance for students to learn more about Punjabi culture and its rich history. There will usually be a series of talks on various aspects of Punjabi culture, followed by traditional dances and music performances.
In some schools, students can wear traditional Punjabi clothing and participate in Bhangra dance competitions. It's an ideal way to get everyone involved in the celebrations and create a sense of community.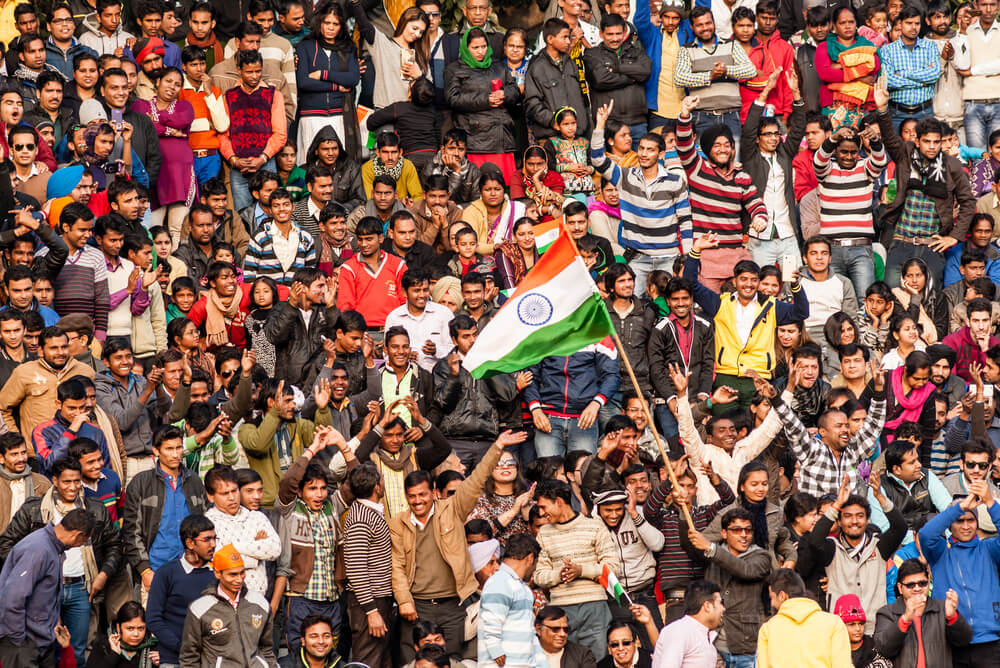 Government colleges and schools hold special events and organize fun activities related to Punjabi culture to depict the true essence of this culture. It's a perfect way to teach students how important their cultural values are and how they will stay connected to them in the coming years.
Celebrations in Major Cities of Punjab
Punjab culture day is also celebrated in several major cities across Punjab. These celebrations usually occur in public squares or parks and attract large crowds. In colleges and schools, significant festivals are conducted yearly to make students proud of their culture and traditions.
There will usually be a stage set up for performances, and there may also be stalls selling traditional Punjabi food and crafts. Bhangra dancing is often a highlight of these celebrations, and there may also be folk singing and other traditional performances.
These celebrations are a great way to experience Punjabi cultural traditions firsthand and a lot of fun. If you're ever in Punjab during Punjab culture day, check out one of the celebrations in a city near you.
Specifically, Lahore is the hub of such activities, with Alhamra Arts Council being the leading player in arranging and promoting these events. However, every city has its way of celebrating this day with immense zeal and enthusiasm!
Punjab culture day is celebrated to promote the rich cultural heritage of Punjab province. It is a day to remember the traditions and customs that make Punjab unique.
How was Punjabi Culture Day Celebrated in 2022?
Although Punjabi culture day Lahore is celebrated with lots of enthusiasm every year, the 2022 celebrations were a thing to see!
This year, the celebrations were bigger and better than ever before! In Lahore, the main event was held at Alhamra Arts Council; various activities took place to celebrate the culture day.
In the twin cities of Pakistan, i.e., Islamabad and Rawalpindi, festivities of Punjab culture day took place in the Punjab Arts Council.
There were poetry competitions, bhangra dances, craft exhibitions, food stalls, folk singing, and plays. Educational institutions also celebrated Punjab culture day with great zeal.
In Karachi, the celebrations were held at the Arts Council as well. In addition, the authorities organized a wide range of activities for the public to enjoy.
The celebrations of Punjab culture day in 2022 were a resounding success, and it is hoped that they will be even more successful in the future.
Importance of Punjab Culture Day in Pakistan
The importance of Punjab culture day cannot be understated. It is a day for people to come together and celebrate Pakistan's rich culture and heritage.
It is also a day to promote peace and harmony between Pakistan's different cultures and religions. In addition, the day reminds people about their ancestors and how they contributed to the development of Pakistan.
It also promotes religious tolerance and understanding. Therefore, Punjab culture day is an important day for the people of Pakistan, and it should be celebrated with great enthusiasm and joy.
Frequently Asked Questions
What is unique about Punjabi culture?
Punjabi culture is one of the world's oldest yet most beautiful cultures. The Punjabi people have a rich history and heritage that dates back centuries.
Punjab is the land of five rivers, and its name comes from the Persian words "Punj," meaning five, and "ab," meaning river.
The Punjabi people are proud and hardworking people who have always been at the forefront of Pakistan's development.
Punjab is also the home of some of Pakistan's most famous and beloved poets, musicians, and artists.
The province has a rich literary tradition, and its folk music is world-renowned.
What is another name for Punjab culture day?
Punjab Culture Day is also known as "Punjabi culture day" or "Punjabi New Year" in some parts of Pakistan. It is a day to celebrate the rich culture and heritage of the Punjabi people. On the day, people dress up in traditional Punjabi clothes, listen to Punjabi music, and eat traditional Punjabi food.
What is the date of Punjab culture day in Pakistan?
In Pakistan, Punjab Culture Day is celebrated on March 14 every year, which is the exact Punjabi culture day date. According to the lunar calendar, the day marks the start of the Punjabi New Year.
Punjab Culture Day is a day to celebrate the rich culture and heritage of the Punjabi people. On this day, people dress up in traditional Punjabi clothes and eat conventional Punjabi food. The day is also known as "Punjabi culture day" or "Punjabi New Year."
This day is essential because it helps to promote and preserve the Punjabi culture. It also helps to educate people about the rich history and culture of the Punjab region.