Places to Visit in Taxila
Pakistan has its fair share of historical treasures, including the ancient city-state of Taxila, located in the district of Rawalpindi in Punjab province. It is a Gandharan city, sometimes referred to as one of its capitals, whose history dates back to the early microlithic communities at the Khanpur caves until almost 1000 CE. Taxila served as a center for Buddhism, a place of learning, an urban metropolis, and a meeting place for several cultures, including the Greeks, Achaemenids, Mauryans, Parthians, Scythians, Huns, Kushans, and later Muslims. The town has long been a significant hub for education and is still a popular destination for travelers today, now housing about 50 archeological remains. The ruins of Taxila were rediscovered in the middle of the 19th century by renowned archaeologist Sir Alexander Cunningham. UNESCO designated Taxila as a World Heritage Site in 1980. In 2006, The Guardian newspaper ranked Taxila as the top tourist destination in Pakistan.
But with so many places to see, it can be challenging to know which ones are worth your time. That's why we've put together this comprehensive guide to the best places to visit in Taxila.
18 BEST PLACES TO VISIT IN TAXILA, PAKISTAN 2022
Taxila has gone through numerous changes over the past 2,000 years. A famous tourist destination even today, it's home to various landmarks, ranging from historic sites and monuments to architectural masterpieces and natural wonders. Taxila Famous Places includes ancient Buddhist ruins, medieval Hindu temples, and monasteries. If you are looking for Beautiful places to visit in Taxila, Pakistan, here is a guide to some of the fantastic attractions that await you.
Taxila Museum
One of the best places in Taxila is the archaeological Taxila Museum. Located in the famous historical City of Taxila in the heart of Rawalpindi district, Punjab province of Pakistan, this museum is a sight to behold with its extensive collection of Gandhara Art. Lord Chelmsford, the former Viceroy and Governor-General of British India laid the Taxila Museum's foundation in 1918. Sir Muhammad Habibullah, Member for Education, performed the inauguration ceremony on April 5, 1928. Taxila Museum is the Hub of Gandhara Art and a major crowd puller, featuring up to 7000 well-preserved artifacts and relics of the Gandhara Civilization. This historical heritage landmark is famous for housing a rich collection of stone, stucco, and terracotta sculptures from Buddhist art, sacred relics, ancient coins, pottery, jewelry, weapons, utensils, and numerous other ethnographical and historical artifacts.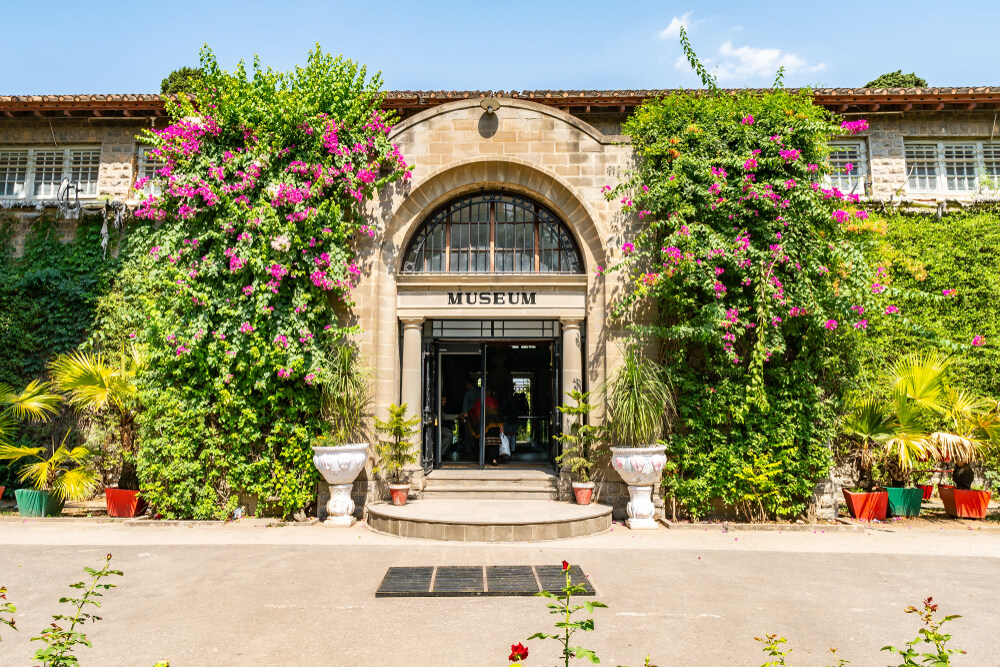 All the artifacts discovered through the excavations of various archaeological sites are on display in the Taxila museum. This prestigious Site of great historical significance is open to visitors every day except on the first Monday of each month and on all Islamic holidays. A visit to this spectacular location is never dull for history buffs. Visiting hours during Summers are from 8:30 AM to 5:00 PM and during winters are from 9:00 AM to 4:00 PM. The ticket prices vary from Rs.10 for Children, Rs. 20 for adults, and Rs.500 for foreign tourists.
Dharmarajika Stupa
The Dharmarajika Stupa, popularly known as The Great Stupa of Taxila, is 32 kilometers northwest of Islamabad and is reachable from Rawalpindi through Grand Trunk Road. This 200 BC-old site is a famous tourist attraction. John Marshall, widely renowned for his extensive excavations of Harappa and Mohenjo Daro, began work on this stupa in 1913. The Dharmarajika stupa, sometimes called Chir Tope, is a spherical building with an elevated terrace. A ring of small churches surrounds the enormous stupa. The three different forms of masonry used in the structures surrounding the main stupa indicate the contributions made by several eras to the building activities. The significant artifacts discovered in one of the chapels include silver scrolls with a Kharoshti inscription and a small gold case with some Buddha bone remnants. Due to the several historical eras, it has witnessed, this Site is exceptional in terms of its historical and archaeological significance. This Site is an ideal location for meditation with beautiful views for monks and nature enthusiasts. It is open for its visitors on all days of the week from 8:00 AM to 5:30 PM.
Jandial Temple Taxila
Taxila is embracing the ancient Buddhist civilization with numerous archaeological sites. One of the beautiful sites in Taxila is a Zoroastrian temple known as the Jandial Temple. Situated some 40km away from the capital city of Islamabad, the Jandial Temple dates back to the 1st century B.C. John Marshall excavated this Site in 1912-1913 under the archaeological survey of Taxila. The Jandial Temple's design closely resembles the classical temples of ancient Greece.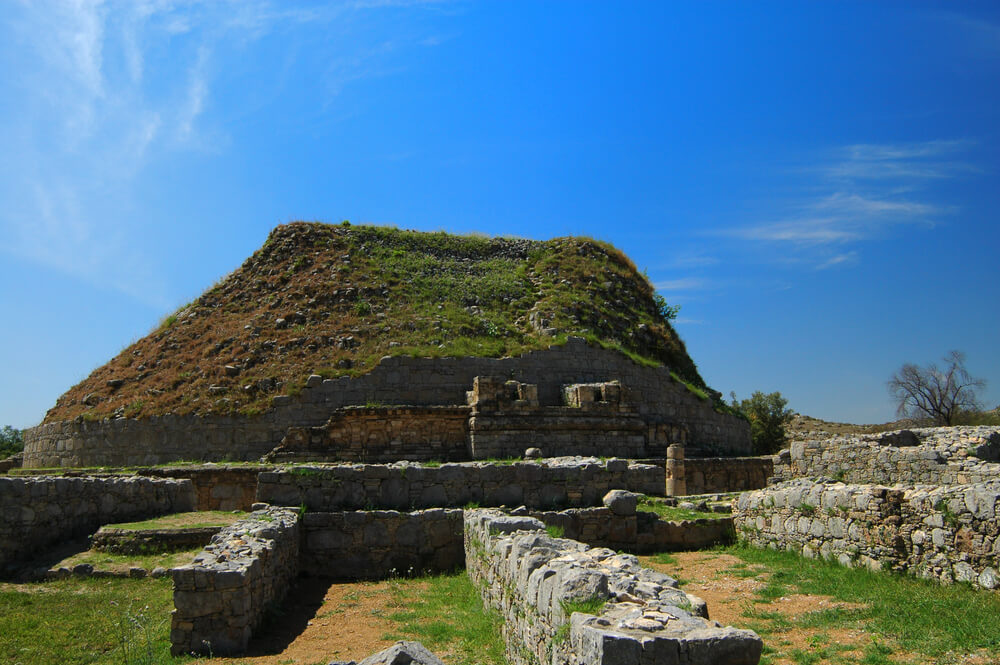 The temple's structure is of limestone and kanjur, with stucco on the façade that is still intact in certain places. Kanjur, a sedimentary stone, is a common building material in Gandhara. Enormous columns and pillars feature the usage of massive sandstone blocks. According to historians, people of old times celebrated religious ceremonies in this temple. Reflecting the glorious Gandhara Civilization, this place is a must-visit if you are in Taxila.
Mohra Muradu
Another prominent tourist attraction in Taxila is Mohra Muradu, an ancient Buddhist stupa, and monastery. The famous archaeologist Sir John Marshal discovered this historical Site during the excavations of the Taxila region. The location of this monastery allows monks to perform their religious rites in peace and serenity. This monastery offers visitors a breathtaking view of the surrounding mountains. According to legend, people of old times used to insert their fingers in the naval of healing Buddha to get a cure for various ailments. Mohra Muradu is one of the most peaceful and tranquil sites in Taxila. The ticket prices vary from Rs. 20 for locals and Rs.500 for foreign tourists. It is open for its visitors on all days of the week from 8:00 AM to 6:00 PM.
Bhir Mound Taxila
Another fascinating place in Taxila is Bhir Mound, the earliest settlement of Taxila. Excavations reveal that the ancient City of Bhir Mound existed between the sixth and second centuries BCE. The Site has unearthed numerous artifacts, including terracotta toys, household pottery, old coins, metal objects, stamp steals, big storage jars, etc. In the sixth century BCE, the Achaemenian Emperor Darius-I overcame Gandhara and established Bhir Mound as the provincial capital. Bhir Mound offers a beautiful landscape to its visitors. It is open 24 hours for its visitors.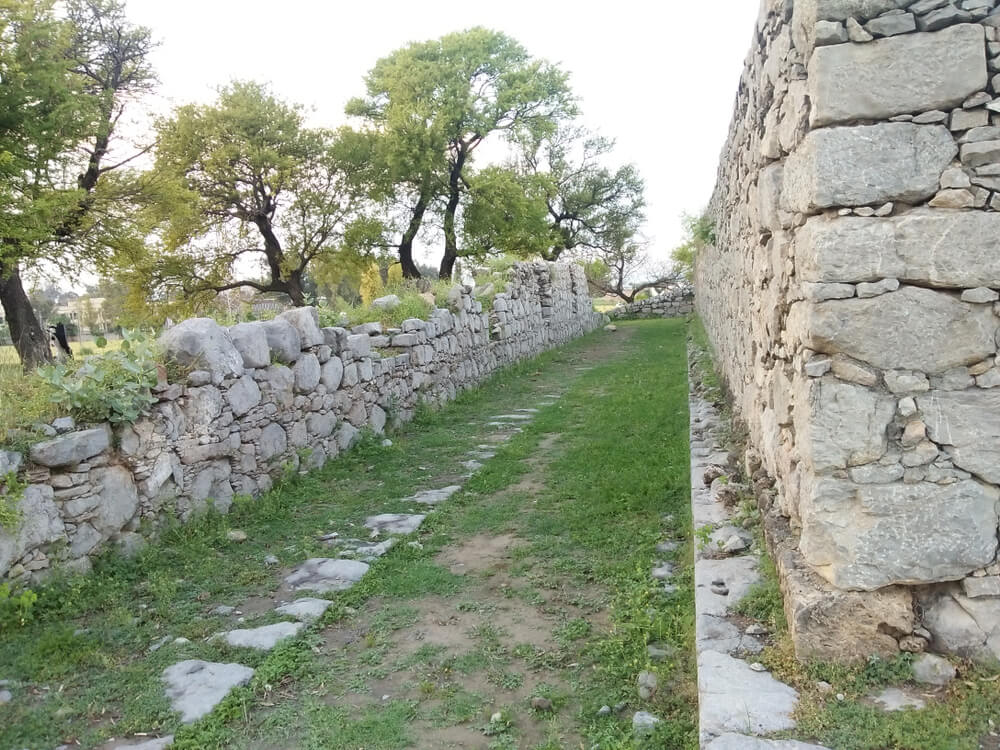 Sirkap
Located inside Taxila, Sirkap is one of the ancient cities of Buddhist civilization, which was once a bustling historical metropolis with residences, streets, stores, and places of worship. Sirkap thrived under several rulers, including the Parthians, Kashanas, Greeks, and Scythians. As part of his conquest of the area in the 180s BCE, the Bactrian King Demetrius founded Sirkap as Taxila's Second City. According to some historical facts, a demon known as Sirkap—which means severed head—was claimed to have resided at the location and feasted on human flesh. Sirkap features the ruins of several Buddhist temples and a royal palace. The most impressive feature of this City is the double-eagled-headed temple, and Apsidal Temple symbolizes power. The oldest stupa in the subcontinent is a circular structure in the City of Sirkap. This place is a hidden gem and a significant attraction for many history-loving tourists. The entrance fee varies from Rs.30 for locals and Rs.500 for foreign travelers.
Jaulian Buddhist Taxila
Located near the Mohra Muradu monastery in the Taxila region is the Jaulian Buddhist monastery. The Jaulian monastery, which dates from the early days of the Buddhist movement in the second to fourth centuries, is where you can find the ruins of the historic Gandhara civilization. The Jaulian complex comprises the main stupa, 27 minor stupas, two nearby courtyards, and the central stupa. A collection of 59 chapels depicting scenes from the Buddha's life is a sight to behold. With its enormous collection of ancient relics, this place of great historical significance is a fantastic tourist destination. It remains open for visitors from 9:00 AM to 4:30 PM except for Friday.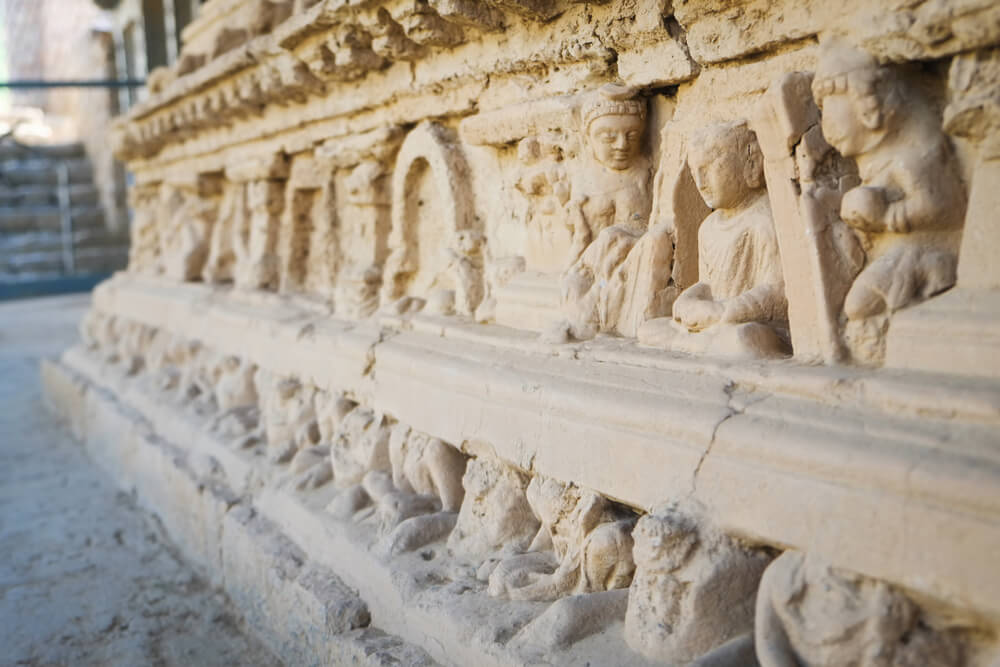 Nicholson Monument Tower Taxila
Located on the Rawalpindi Peshawar side of G.T. road, not far from Margalla pass, some 40 km from Islamabad, this memorial honors a British commander. John Nicholson, a brigadier general (1822–57), was regarded as one of the best generals of the Victorian age. Nicholson's Obelisk, a 40-foot tower built in 1868 and perched atop a hill, is visible from a distance. It is one of the most significant colonial-era landmarks in the area. Nicholson acquired the title of hero of Delhi because of his involvement in the Indian mutiny of 1857. A staircase leads toward the top of the monument. This 40 feet tall monument offers a spectacular view to its visitors.
Kunala Stupa
The Kunala Stupa, which dates back to the second century B.C. and is another fascinating stupa in Taxila, is significant to Buddhist history and the Gandhara culture. On a hill, about 200 meters south of Sirkap, Punjab, Pakistan, Kunala Stupa is a Buddhist stupa and monastery complex built during the Kushan era. It is in the southeast of Taxila, named after kunala, the son of king Ashoka, heir to the Mauryan Empire. It is atop a hill with a view of Sirkap, an old Indo-Greek metropolis. According to historians, Kunala Stupa is standing at the spot where the stepmother of Kunala blinded him. Tishyaksha, the stepmother of Kunala, was envious of his beautiful eyes. According to legend, Buddhist travelers used to visit the Kunala stupa in the hopes of receiving treatment. It is now a location for Gandhara researchers and students and a tourist attraction.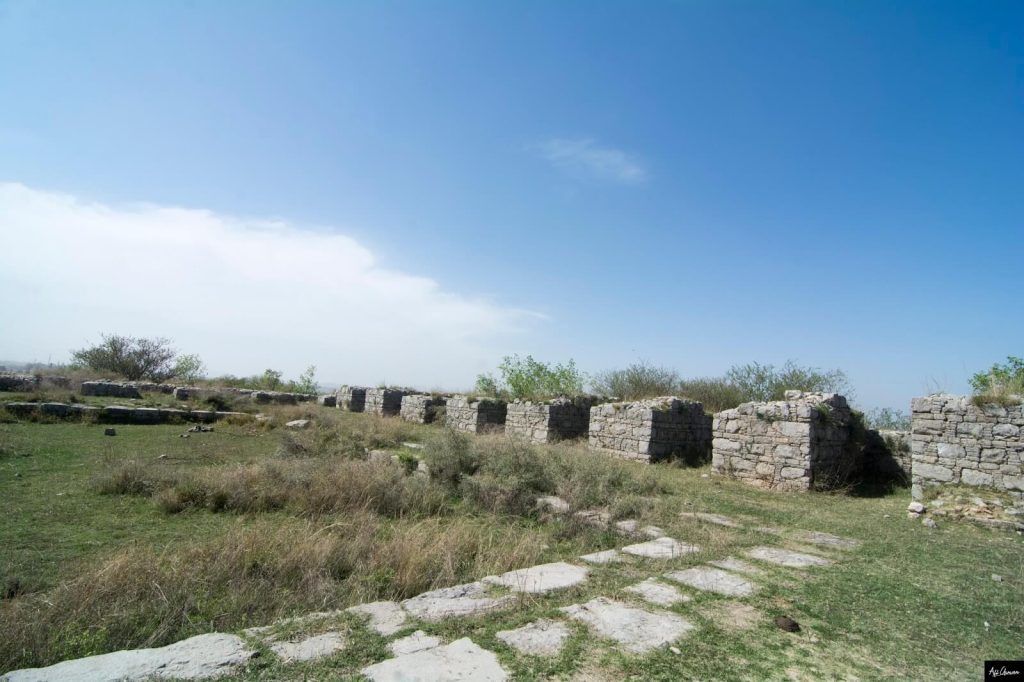 Sirsukh
Sirsukh, the ancient City of Gandhara civilization in the region of Taxila, is famous for its unique archeological value. The Kushan invaders chose to abandon Sirkap city when it was struck by a deadly epidemic and erected Sirsukh. Located about 1.5km northeast of Sirkap, the Kushan rulers laid the foundation of the Sirsukh site in a lush green valley. Its exterior is very smooth. Small-scale circular bastions are present in the wall for defense. These bastions have openings for archers to fire arrows at the external foe. Included in UNESCO world heritage sites, Sirsukh provides a memorable experience to its visitors.
Lake (Jheel) Park Taxila
Have you ever been to the Breathtaking Lake (Jheel) Park in the region of Taxila Cantt? It's a scenic tourist attraction that offers stunning views of the lake and the surrounding hills. Locals and visitors alike come to enjoy a relaxing day out in nature. Plenty of activities keep you busy, including boating and hiking. The park is also a great place to relax and escape the hustle and bustle of everyday life. The lake's expansive foliage is breathtaking. And finally, it's a great place to take photos. If you're looking for a fun day trip or a weekend getaway, add the beautiful Lake (Jheel) Park to your list.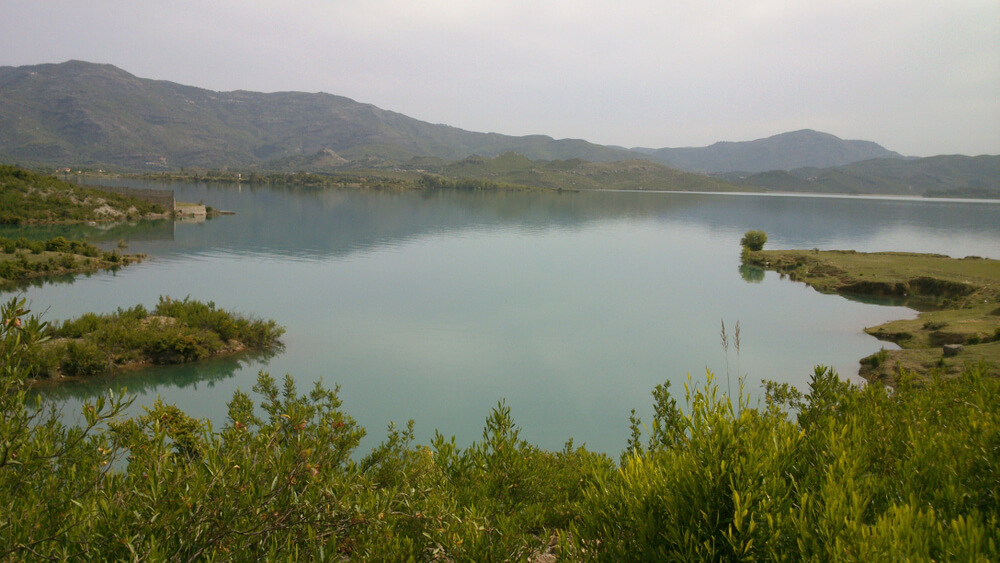 S-6 Park H.I.T
S-6 Park H.I.T, located in Taxila, a city known for its rich history and cultural heritage, is mesmerizing. It is home to some of the most beautiful landscapes in the country; you can spend hours exploring the different gardens, lakes, and pavilions. The architecture is gorgeous and will take your breath away. The food is delicious and will satisfy any cravings you might have. The best time to visit S-6 Park H.I.T is during the spring or autumn when the weather is mild. It is the time when the trees are in bloom, and the leaves are changing color, making for a beautiful landscape. However, if you're looking for a more exciting experience, you should visit during the summer when all the activities are in full swing.
Municipal Park Taxila
Located on Railway Road in Taxila, Rawalpindi, Municipal Park offers breathtaking views and a peaceful environment perfect for hanging out with friends and family. The never-ending greenery brings you joy and fills your mind with a sense of serenity. It is a beautiful location to relax and unwind. Thick carpets of grass cover the park. There is a facility of playground for your kids to have a wonderful time. Don't miss out on this fantastic attraction in the area.
Barki Park Taxila Cantt
Another beautiful place located in Taxila is Barki Park. The park has enough vegetation to brighten your day. There are playgrounds with swings, slides, and trampolines for children. It is an excellent location to escape everyday life's stress. So, why are you waiting? Plan a trip to Taxila and make sure Barki Park is on your itinerary!
Khanpur Cave Taxila
The Taxila archaeological site comprises a variety of Buddhist monasteries and stupas from various eras, as well as the Khanpur cave. In 1964, University of Minnesota student Eldon Johnson found the Khanpur Cave. Microlithic hunters inhabited this cave before 3500 BC. Archeologists discovered many objects of the Stone age from Khanpur cave.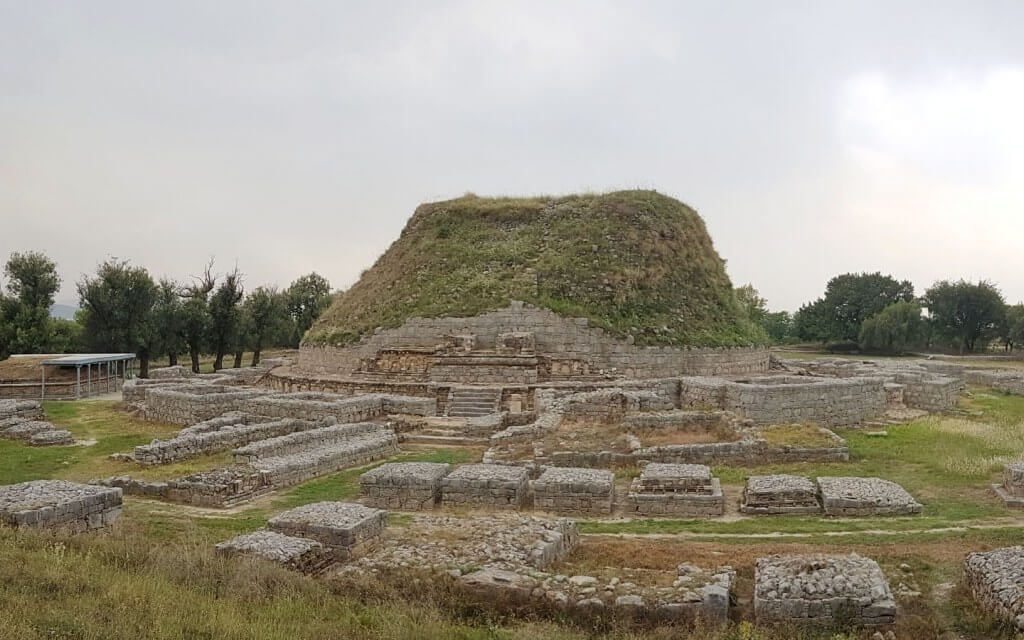 Khader Mohra
Another significant stupa situated in Taxila southeast of Dharmarajika Stupa and east of Bhir Mound is Khader Mohra. This ancient site is believed to date back to the 1st century B.C. Despite being in ruins, the Site still offers a wealth of information about the Buddhist religion and culture. A group of archeologists from the University of Taxila found the Site in 2014. And have since been hard at work learning its secrets. Built in the 5th century A.D., archaeologists discovered that monks of the Mahayana sect of Buddhism used this monastery for worshipping purposes. They've also found evidence of murals and other artwork that suggest the monastery was a place of learning and meditation.
Badalpur Buddhist Stupa and Monastery
Another UNESCO World Heritage Site close to Taxila is the Badalpur Buddhist Stupa and Monastery. The Site lies around 12 kilometers from Taxila in the direction of Khanpur. The location is along with other Buddhist heritage sites in the Taxila and Khanpur areas. The monastery and stupa are two to five centuries old. In 2005, the Department of Archeology excavated the Site. During the excavations, archeologists found hundreds of Buddhist artifacts, including gold and silver coins, jars, ceramics, and sculptures. These artifacts are now on display in the Taxila Museum.
Giri Fort
In Islamabad, a Buddhist temple and fort known as Giri Fort is located just across from Ban Faqiran Stupa on the backside of the Margalla hills. Buddhist zealots from Asoka's successors built the Giri fort and Buddhist temple during the Late Kushan period of the Gandhara civilization, which lasted from the first to the fifth centuries. The featuring elements of Giri Fort include:
Two stupa and monastery complex sites
Fruit farms.
Two Muslim shrines.
Crystal clear sacred ponds.
A beautiful view of Margalla Hills
A picnic and some time to unwind on a balmy winter day while enjoying a solemn mood can be enjoyed at the Giri fort. You can enjoy fresh loquat from the trees if you're fortunate enough.
FAQs
What is the historical importance of Taxila?
If you're a history buff, you're going to love Taxila. This City has steeped in history and is one of Pakistan's most important archeological sites. The historical importance of the ancient kingdom of Gandhara in introducing Buddhism to the area, incredibly close to Taxila, cannot be overstated. Buddhists who have the opportunity to visit the location regard themselves as the luckiest people in the world because it is where Buddha was born and where Buddhism first appeared. The Hathial area of Taxila is home to the City's earliest settlements. There are pottery shards from as early as the late 2nd millennium BCE to the 6th century BCE. Numerous civilizations, such as the Persians, Greeks, and Hindus, evolved there. Additionally, it played a significant role in the growth of Gandharan art. Its strategic location at a crossroads between Central Asia and the Indian subcontinent made it a desirable place to control and something of a melting pot of cultures.
Which is the most beautiful area in Taxila?
There are many beautiful areas in Taxila, but if we had to pick just one, we would have to say it's the Dharmarajika Stupa and Monastery. This area is home to some of the most well-preserved ruins in Taxila, including the stupa, which dates back to the 3rd century B.C. The monastery is also a great spot to explore, as it's one of the largest in the area and has several unique features. This peaceful location is about five to ten minutes from the Taxila Museum. Lush fields encircle it. There aren't many tourists, which makes it the ideal place for peace. Restoration work is also in progress.
Which civilization was in Taxila?
Taxila is a historic place inhabited by many different civilizations where wealthy human civilizations have flourished and collapsed over the past five millennia. But once, Taxila was the center of the Kingdom of Gandhara and had numerous Hindu, Buddhist, and Greek cultural relics. Taxila was an important Buddhist learning center from the fifth century B.C. to the second century A.D. Alexander subdued Taxila in 327 B.C. Later, King Ashoka ruled Taxila, and the Huns destroyed this lovely City in the fifth century.
What is the best thing to do in Taxila?
Take a trip to Taxila, one of Pakistan's most fascinating cities. Explore the best places to visit in Taxila and experience the wonders it has to offer. Once you have been to Taxila, you will never forget its beauty and history. The Buddhist Stupas are one of the main draws in Taxila, and for a good reason. These awe-inspiring structures are some of the most well-preserved in the world and worth visiting. Finally, don't forget to check out the bazaar! This vibrant market is a great place to shop for souvenirs, and you'll find plenty of exciting things to buy here.
Is Taxila worth visiting?
The answer is a resounding yes! Taxila was one of the most influential cities of ancient times. It is also an important archeological site containing the ruins of several ancient civilizations. There are numerous historical and Beautiful places to visit in Taxila. One day is not enough if you are a true history buff. Bring an umbrella when it's hot. There are five main places, including the Taxila Museum, the Buddhist Stupa of Dharmarajika, Mohra Moradu, Sirkap, and the Hindu temples of Jandial, that you should check out while you're there. Each of these attractions offers unique insight into the history and culture of Taxila.
Why is Taxila city famous?
There are a few reasons that make Taxila famous. For starters, it's one of the oldest cities in the world. It's been around for over 5,000 years and was once an important cultural and religious center. It's also home to some of Asia's most impressive archeological sites.
Conclusion
Now that you know all about the 18 best places to visit in Taxila in 2022, it's time to put it all into practice! So if you're interested in history or just exploring a new and exotic location, Taxila is worth visiting!
Why not make a weekend of it to explore the Best places to visit in Taxila and everything this historical City has to offer? We guarantee you won't be disappointed – there's something for everyone in Taxila. Happy travels!