Deosai National Park – A Complete Guide To Visit
Pakistan is a tourists' heaven; the lush green valleys, sky-high mountains, crystal-clear lakes, and picturesque national parks, there's a lot to explore when you're in this country. And one of the most beautiful places you can visit here is the Deosai National Park.
The Deo in the word Deosai means "Djinns or Giants," which is the local term used for spirits, and Sai means place, so it collectively makes the "Place of Spirits." The area isn't as mysterious as the name sounds; it is so beautiful that you'll be lost in its charm.
Deosai is a vast plateau between the Astore, Kharmang, and Skardu districts in Gilgit-Baltistan. A significant part of Deosai falls in the Skardu district, at an average elevation of 4,114 meters (13,497 ft). The place is known for its vast stretches of alpine meadows and flower-filled valleys.
The Park was established in 1993 to preserve the endangered Himalayan brown bear. But the park is home to a variety of other wildlife species as well, including the red fox, Asiatic black bear, golden marmot, ibex, snow leopard, Tibetan gazelle, and weasel.
The best time to visit Deosai National Park is from June to October when the weather is relatively mild, and the alpine meadows are covered in a blanket of colorful wildflowers. But even in winter, the views from Deosai are simply breathtaking.
Whether you're an experienced hiker or a novice, it is worth a visit. Just be sure to come prepared with the proper gear; you need extra warm clothes as the weather turns cold at night.
Let's take a detailed look at some of the attractions the Park offers.
Deosai National Park Skardu Attractions, Entry Ticket, Timings, and Location
Deosai National Park Skardu is located in the Himalayan mountain range, specifically in the Karakoram and western Tibetan Plateau. It spans over 3,000 meters above sea level and is known for being one of the world's highest plateaus. The park covers an area of approximately 3500 square kilometers.
There are many ways to explore the Park. One option is to go on a day hike and explore the surrounding area. There are also many camping sites available in the park, which allow you to stay overnight and explore the area more thoroughly.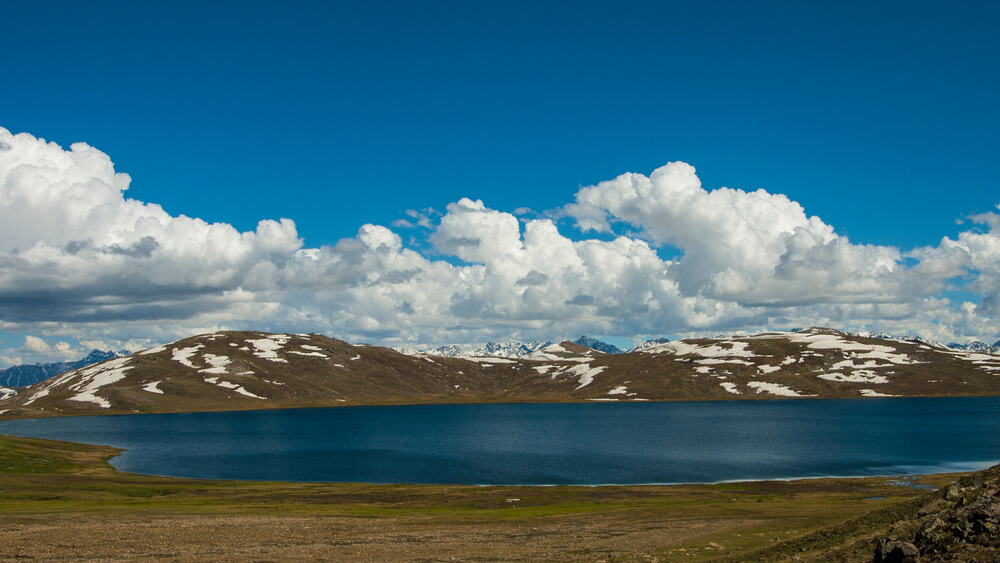 The best time to visit Deosai National Park is between June and September. That is because the weather is more stable during this time, and you are less likely to experience bad weather conditions.
History Of Deosai National Park
Deosai plains, at an average height of 13,000 feet above mean sea level, is one of the highest plateaus in the world. In 1993, the park was established to protect the brown bear in its natural habitat and maintain the Deosai plateau's ecological balance. For a very long time, there's been a prize kill for hunters that finally led to new hope for the survival of brown bears in Deosai.
Deosai used to be a trade route between Kashmir and Gilgit. Its history dates back to even before the partition time when it was the place where people solved their tribal issues.
In 1993, the Government of Gilgit declared this area a national park to conserve the endemic species of Himalayan brown bear. At that time, there were only 19 bears left on this plateau, and the number gradually increased to 40 until 2005, thanks to the development of Deosai National Park.
This park covers an area of 3,500 square kilometers. It is the second-largest national park in Pakistan.
Although the park holds value in protecting several endangered species, it also has great importance in sustaining the flora and fauna of the region. This national park is home to around 120 species of birds, including the Eurasian Sparrow hawk and Griffon vulture.
What is the Meaning of Deosai?
There are two ways to define Deosai; some say Deosai stands for Deo, which means Giant, and Sai means place or land. So the name suggests the land of giants. It was named after the giant Tibetan brown bears that inhabited the region.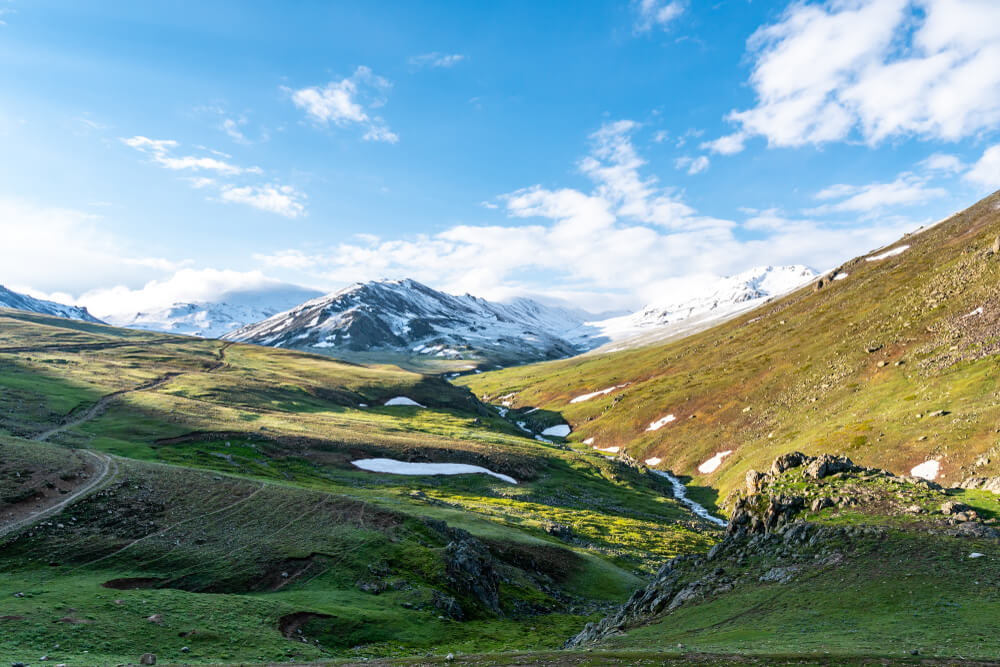 Another meaning of Deosai is the "land of spirits." There isn't any logical reason behind this name, and it was given because people believed that ghosts haunted this land for decades.
Weather at Deosai National Park
Deosai National Park Skardu weather can be very extreme, with temperatures ranging from -4°C in winter to nearly 30°C in summer. In winter, the entire park is covered in snow, making it very difficult to access. The winter in Deosai lasts from October to February, and there's little rainfall in the region, with dry meadows.
In summer, the temperature can be as high as 40 degrees during the daytime; however, it's quite pleasant at night.
When Is The Best Time to Visit Deosai National Park
Summer is the best time to visit, as the weather is more stable and the stunning views. However, even in summer, it can be cold at night, so it is important to pack warm clothes. If you are planning on camping, make sure to bring all the necessary gear.
Autumn in Deosai is a treat to the eyes as the plateau is covered with beauty from all sides. The mountains are turning red, orange, and yellow. The short days offer stunning views and the nights are chilly in autumn.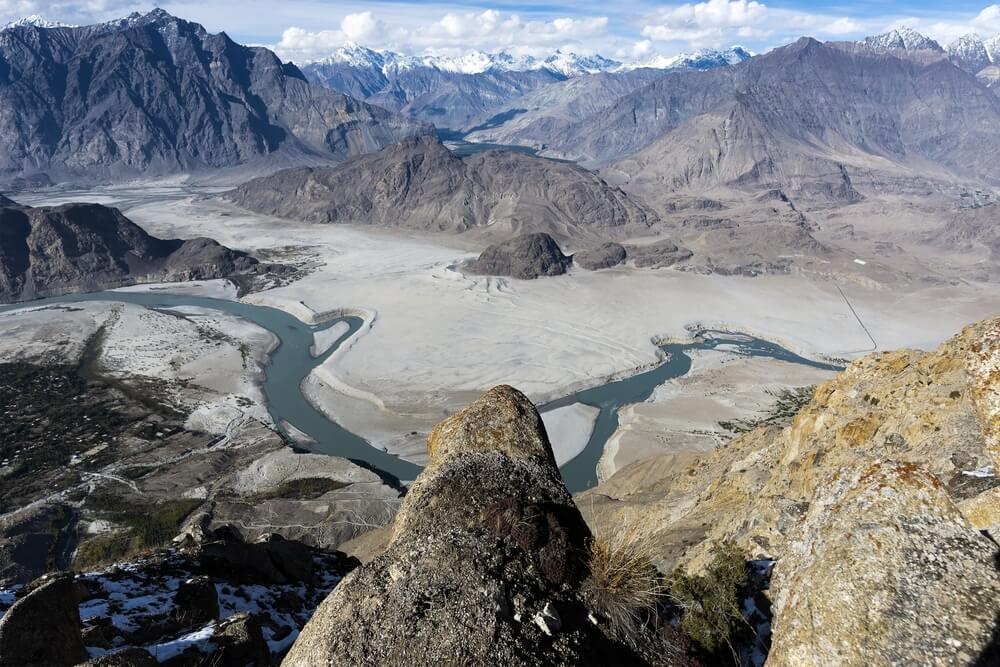 The best time to visit Deosai National Park is June and July when the plateau is covered with blooming flowers. You can beat the heat from the rest of the country by being in this wonderland and enjoying its natural beauty.
Winter is harsh in Deosai, and the roads are often closed due to heavy snowfall. However, if you are willing to brave the cold, you will be rewarded with stunning views of the snow-covered mountains. Make sure to pack warm clothes and all the necessary camping gear.
Deosai National Park Flora
Like wildlife diversity, the flora is excessively brimming with variety and diversity. With more than 320 plant species, it is one of the wealthiest areas of plant life.
The aromatic wildflowers growing in this area are a rich source of food for wildlife and hold an enormous medicinal value.
When you visit this park in summer or spring, you can catch the most breathtaking views of the park, all covered in wildflowers.
Some dominant plant varieties are Golden Ragwort, Forget me not, Asian bellflower, Pink Sedum, Gentium, Monkshood, Thistle, and many more. In addition, the Tumoro flower is used as a herbal tea in Astore valley.
Deosai National Park Fauna
The fauna in this park includes some of the rarest and endangered species of animals. Some are the Himalayan Brown Bear, Tibetan Sheep, Snow Leopard, Red Fox, Weasel, Marmot, and Blue Sheep.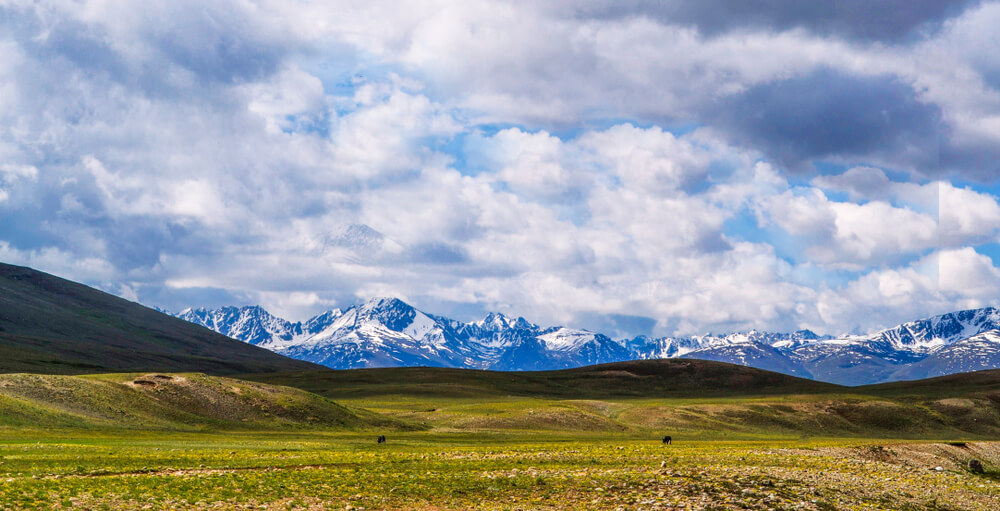 The migratory birds that can be seen in this area are Gold Finch, the turtle dove, the rock bunting, the golden eagle, the Falcons, and the Ravens. You might also see some reptiles like the viper, kraits, and the common toad.
Recommended Gears
* Hiking Shoes
* Warm Clothes
* Camping Essentials
Attractions at Deosai National Park
Deosai National Park is a complete entertainment package for those who love serenity and peace. Far away from the city areas, in the vastness of this park, one can find many things to do and explore. Following are some of the main attractions.
Huge Snow-Covered Mountains
First, you can't miss out on the massive mountains wearing their snow capes; it's a sight to behold even when you're far away from entering the park.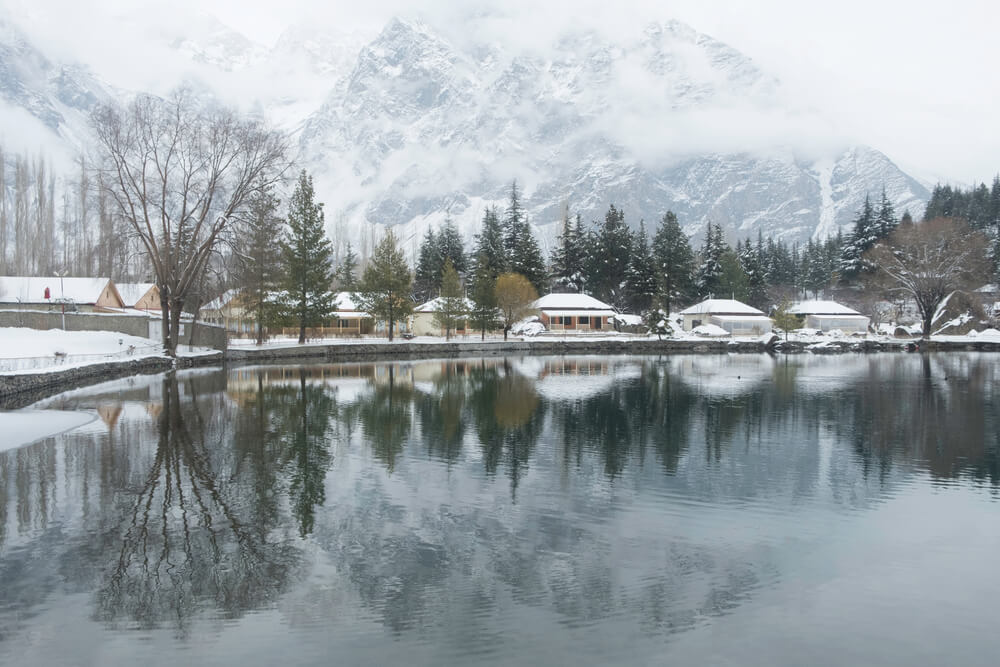 If you're an airplane, it's going to be your dream to watch these giant mountains closely; if you're not, you'll still be awestruck by their size. In addition, you can find many small glaciers in the park, which are a great source of pleasure for many tourists, and you can even see some lakes fed by these glaciers.
Variety of Wildlife Species
If you love animals, this place will be a treat for you as you can find many different wildlife species here, including the Himalayan brown bear, Tibetan wild ass, red fox, golden eagles, etc. You can also find many plants and flowers in the park.
Deosai National Park has the Himalayan brown bear, which is unique to this region. Therefore, the primary objective of this park was to conserve this critically endangered species.
You can catch a glimpse of the golden eagle if you are lucky enough. These birds of prey can be seen flying high in the sky or perched on a rock or tree.
It's advisable to keep a safe distance from the animals on this plateau as it can be dangerous for both sides if you bother them.
Sheosar Lake
It is one of the most beautiful lakes in the world and is situated in the middle of the Deosai National Park. Although there are many other lakes in the park, this one is massive.
Sheosar Llake is also one of the highest lakes in the world as it's at an altitude of 13,600 ft.
You can also spot different kinds of fish in this lake. Sheosar Lake is located amidst a beautiful bunch of wildflowers, and you can spot the mighty Nanga Parbat in the backdrop on a clear day.
The best time to visit this lake is in the summer when the water is crystal clear.
Kala Pani
Kala Pani and Bara Pani are two streams that will come across your way while moving towards Sheosar lake. Although Kala Pani is relatively shallow, and you can cross it in your 4×4 jeep, this itself is an experience as you'll get the most unforgettable views. You will be mesmerized by the sight of Kala Pani with tall mountains in the background.
Bara Pani
Bara Pani is the other stream you'll cross, but this one isn't shallow enough to be crossed in a jeep. So instead, Bara Pani is struck with the help of a wooden bridge which is quite a task as this bridge can bear only a certain amount of weight, so you need to be careful.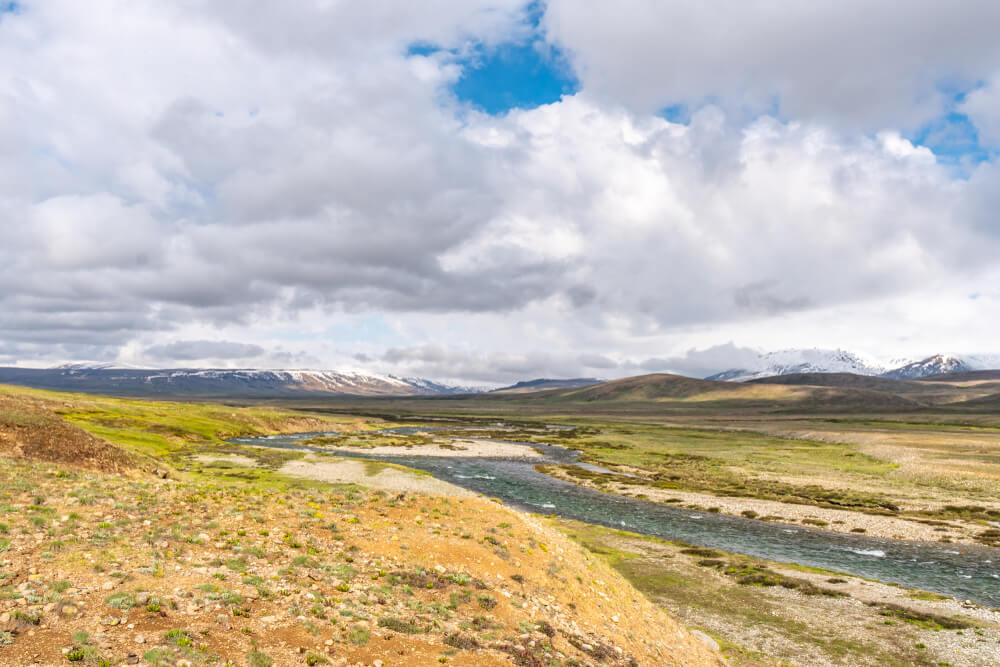 Bara Pani pours in from the peaks of snow-capped mountains and runs towards the lower side of the plateau. Bara Pani is between the famous Deosai top and Kala Pani and is a perfect spot for a camping night.
You can cross the bridge on foot and let your jeep cross this bridge with no passengers on board once you've reached the other edge.
Shatung Nala
Shatung Nala is another waterbody in these beautiful plains and is lined with snow-capped mountains and water streams from all sides.
This lake serves as a significant water supply to Skardu's Sadpara lake. And when you get to the Shatung Nala, the peace and serenity of the Deosai plains get doubled with the beautiful sound of babbling water.
Ali Malik Top
That is one of the highest points and gives you a 360-degree view of the incredible landscapes surrounding you. This mountain pass is at an elevation of 4,082m above sea level. The road to Ali Malik's top is quite bumpy and is called Deosai park road.
Activities at Deosai National Park
Deosai National Park is most famous for its flora and fauna, and it looks like a dream when its wildflowers cover the plains in the spring. The colorful butterflies fluttering around, snow-covered mountains, and babbling brooks make it a place worth visiting.
One can do many activities at Deosai National Parks, such as fishing, camping, trekking, visiting and exploring the lakes, and interacting with the wildlife.
Fishing on Permit
Fishing is one of the main activities in Deosai National Park. You can cast your line in freshwater lakes or rivers and try your luck. The best place to try fishing is Deosai Bara Pani lake, where different species of trout exist.
The most common fish in these waters are brown trout and carp. Remember to take a fishing permit from the park office before fishing.
Camping
One of the best ways to experience the natural beauty of Deosai is by camping under the stars. There are plenty of scenic spots where you can set up your camp.
Make sure to bring all the essential camping gear and set up your camp in a safer area.
Trekking
Trekking is one of the most popular activities in Deosai Park. There are numerous trekking trails of varying difficulty levels that you can explore.
However, exploring the area on foot is advisable only if you've managed to get a local guide. You can't trek in this area alone because there are no marked trails, and some areas are restricted to protect wildlife.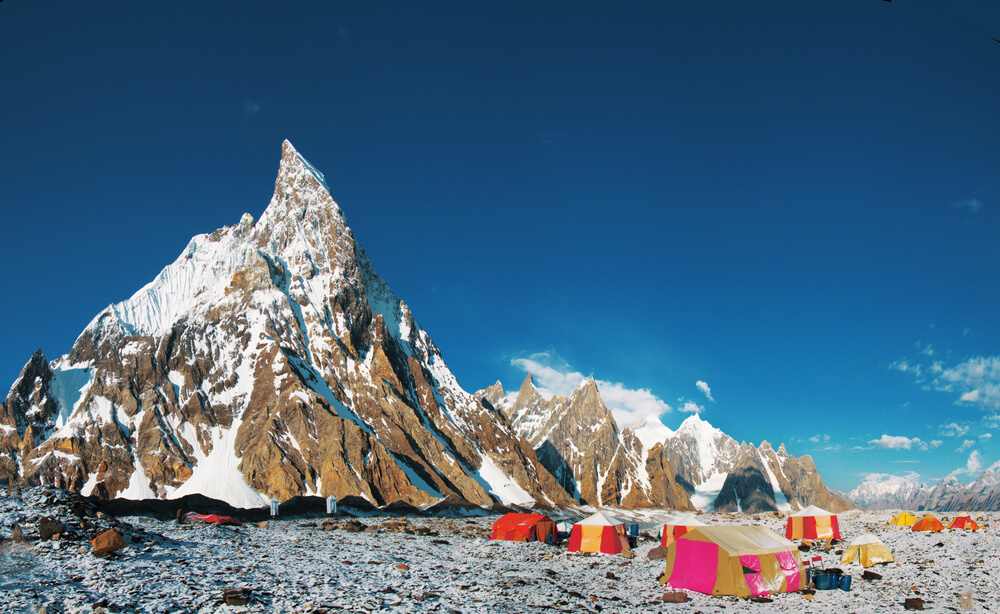 The most popular trekking routes are Sheosar lake, Bara Pani and Kala Pani. Remember to take proper hiking gear and be prepared for cold weather.
Some of the dominant activities at Deosai in which people engage are wildlife sighting, bird watching, having a study tour, research, setting up nature camps, or hiking and trekking.
What are The Popular Camping Sites in Deosai National Park?
The perfect spots for camping are Deosai Bara Pani and Sheosar lake, which are filled with lush green vegetation and are ideal for every aspect. Not only can you enjoy the lush green landscapes during the day, but also at night, the clear starry sky is a treat for those who love stargazing.
Camping at Deosai Park is a next-level experience you will never forget. So gear up, and don't forget to add Deosai National Park to your list of places to visit in Pakistan.
How to reach Deosai National Park?
The park is located in Pakistan's Skardu district of the Gilgit-Baltistan region. The best way to reach the park is by flying from Islamabad to Skardu. However, Deosai National Park is accessible only in summer, as the roads are sometimes blocked in winter due to heavy snowfall.
You can fly from Islamabad to Skardu; the journey will be 45 minutes. Or you can travel by road via the Karakorum highway.
You can take a jeep or a bus to the park from Skardu. It will take 1 hour to reach Deosai top via Sadpara from Skardu city.
Facilities at Deosai National Park
Deosai has facilities and activities to keep you busy and entertained throughout your stay. You can avail some of the best services at this park. Let's look at Some of these facilities available at Deosai National Park.
Camping
The camping facility at Deosai National Park is one of the best in the area. Several campsites within the park offer amazing views and all the necessary amenities for a comfortable stay.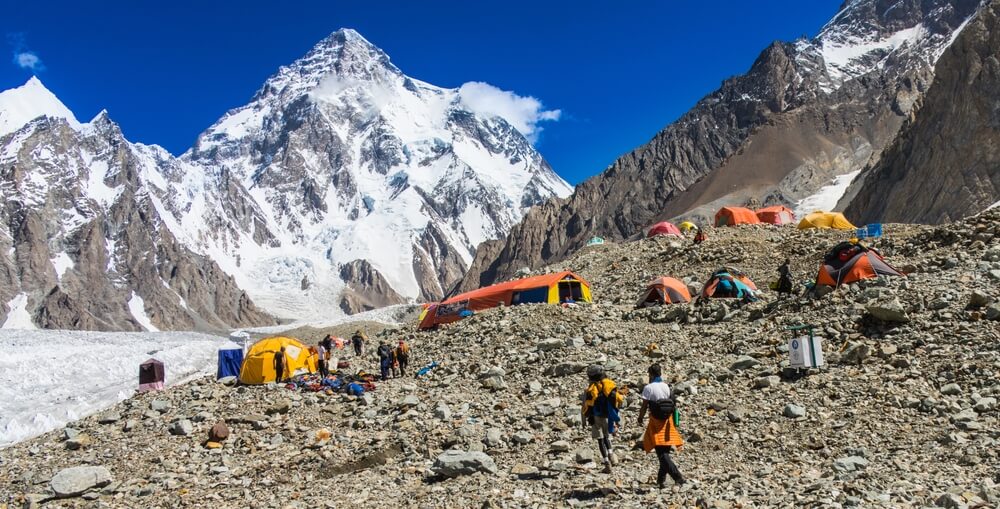 There are quite a few tent owners that would set up a camp for you according to your needs and location preference.
Sadpara Hotel & Restaurant
The hotel is situated at an altitude of 2,843 meters and provides breathtaking views of the surrounding mountains. It offers a variety of rooms to cater to your budget and needs.
The hotel also has a local cuisine restaurant that serves delicious food.
Jeep and Car Rentals
Jeep rentals are available to make your travel hassle-free. For example, you can rent a jeep from Skardu city to reach the Park and travel back to your hotel.
How Much is The Distance to Reach Deosai National Park from Islamabad?
The distance from Islamabad to Deosai National Park is about 650 kilometers. You can either take a direct flight or travel by road. The journey by road takes approximately 13 to 15 hours.
You can stop by in between to take refreshing breaks and freshen up before starting the journey again. There are cafes and restaurants in between but make sure to keep enough food and drinks with you in case you don't spot an excellent stop to stay over.
Entry Ticket for Deosai National Park
The entry ticket for Deosai National Park is around Rs.500 for foreigners and Rs.250 for Pakistani citizens. The ticket is valid for one day only, and you can buy it at the park entrance.
There are different charges for activities like fishing, camping, and trekking. You can check with the management about the rates before engaging in any activity.
Location of Deosai National Park Skardu
Deosai National Park is located in the Skardu district of Gilgit-Baltistan in Southeast Skardu. Deosai park is where two biogeographical merge in the Himalayan and Karakorum-Pamir highlands.
One can reach the park via a jeep-able track from Astore Valley. The journey from Skardu to the park takes around an hour.
FAQs
What is Another Name for Deosai?
The other name of Deosai National Park is Ghbiarsa, as called by the Balti people. This word means "summer's place" because this park is only accessible in summer.
What is Deosai National Park famous for?
Deosai National Park is famous for its scenic beauty, diverse wildlife, and ample opportunities for trekking and camping. It is also known as the "Roof of the World" due to its high altitude.
How much is the area of Deosai National Park?
The area of Deosai National Park is more than 3,000 square kilometers. It is the second-largest national park in Pakistan. The park is located in the Himalayan mountain range and is known for its remote location and high altitude.
What to Wear or Pack for Deosai National Park?
Deosai is one of the coldest places in Pakistan, so it is important to pack accordingly. Warm clothes, good hiking shoes, and camping essentials are necessary.
Deosai National Park is a must-visit place for all nature lovers and adventure seekers. The park offers breathtaking scenery, diverse wildlife, and plenty of opportunities for trekking and camping.
With its easy accessibility from Skardu, Deosai makes for an ideal weekend getaway. So pack your bags and head to this beautiful place for an unforgettable experience.