Basho Valley – The Most Beautiful Valley In Gilgit Baltistan
Gilgit-Baltistan, especially Skardu, is full of picturesque valleys that will make you awe-struck and mesmerized by their beauty. The lush green valleys have been a significant source of tourism for the country for decades. Just like the residents of Pakistan, foreigners are touring these valleys and exploring the hidden gems to their best. One such gem is Basho valley, located in the Roundu area near the Skardu district; it's one of the most popular places to visit in Pakistan. The valley is known for its jaw-dropping beauty, majesty, and unforgettable charm. 
If you're looking for a different and unique place to explore this summer, you should opt for Bashu valley, and you won't be disappointed.
Basho valley Pakistan has been a relatively less explored place because of its rough route, but now people are willing to make an effort because it's not worth missing. This place is breathtakingly beautiful, with extensive pine forests surrounded by towering granite mountains and glaciers.
The valley looks like a part of heaven with freshwater streams, massive mountains, and lush greenery. The peaks are covered in snow even in summer, so it's a sight to behold.
The best time to visit Basho Valley is from June to September, as the weather is perfect for camping and hiking.
Let's read further to see what you can do in this beautiful valley.
Basho Valley Skardu Attraction & Location
Basho Valley is located near Skardu, which is in the Gilgit-Baltistan region of Pakistan. The valley is a two hours drive from Skardu city and is a popular tourist destination.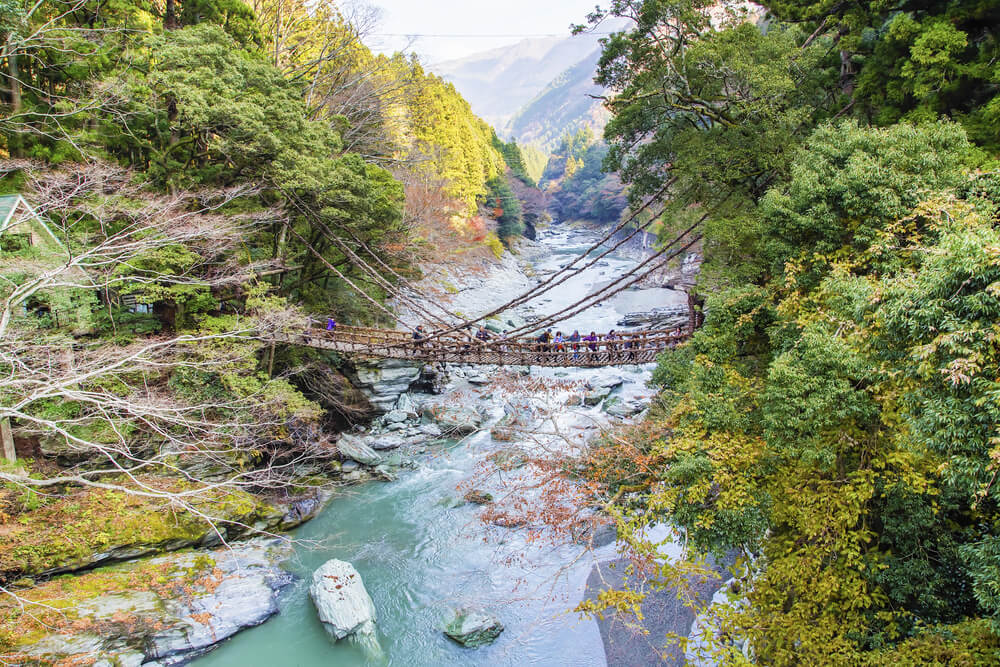 The valley is open all year round, but the best time to visit is from June to September. The attractions at Basho Valley include fishing, camping, hiking, and picnicking.
When is the Best Time to Visit Basho Valley?
The best time to visit Basho valley is during the summer, from June to September. Then, the weather is perfect for camping and trekking, and you'll enjoy all the valley attractions to their fullest.
Also, the valley is easily accessible during summer as the roads are clear of snow. So plan your visit as soon as possible and make the best out of your visit.
Weather at Basho Valley
The weather in Basho valley, Pakistan, is pleasant during summer. Summers in Basho are moderate compared to Skardu, with temperatures ranging from 15°C to 20°C. However, it can get quite cold at night, so pack warm clothes.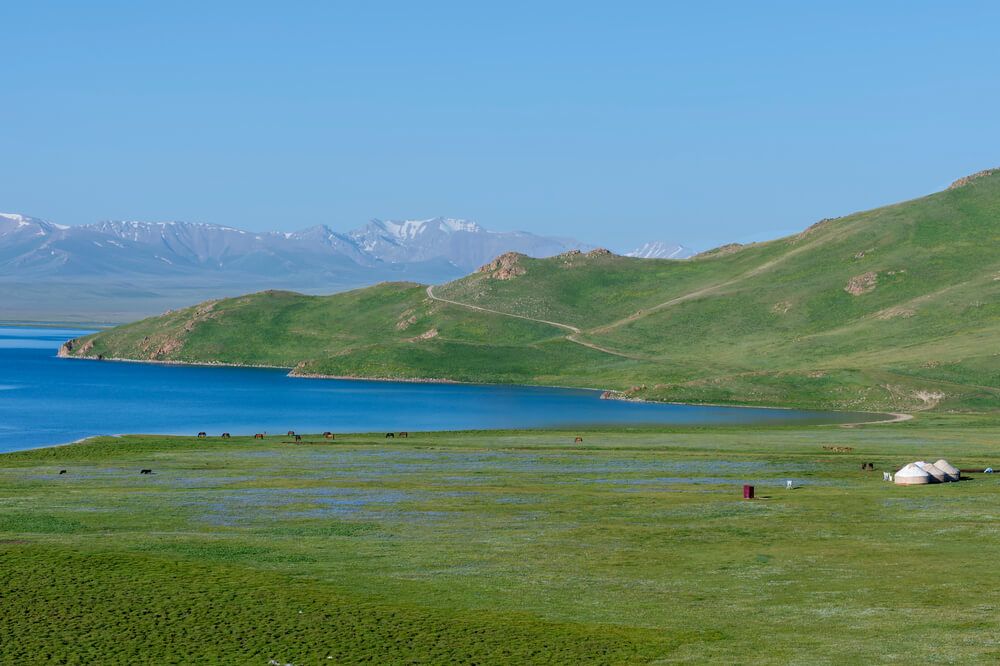 The valley receives a good amount of rainfall during the monsoon months, so it's best to avoid visiting. And even if you visit the valley during monsoon, pack your rain gear if you're visiting during the monsoon months.
Why It's named Basho?
The word Basho means Raisin in the Balti language. The valley was given this name because of the large number of grapes that grow in the area. Local people of the valley make raisins out of these grapes; thus, they named the valley Basho.
Recommended Gears
* Hiking Shoes
*Warm Clothes
*Camping Essentials
*Power Bank
Attractions at Basho Valley
With sky-high mountains on three sides, the valley is home to the most beautiful attractions in the world. You can find anything and everything here, from giant mountains to thick forests, lush green scenery, wildflowers, beautiful meadows, massive rocks, and magnificent waterfalls. The valley is also home to many rivers and streams, which make it the perfect place for a picnic or camping.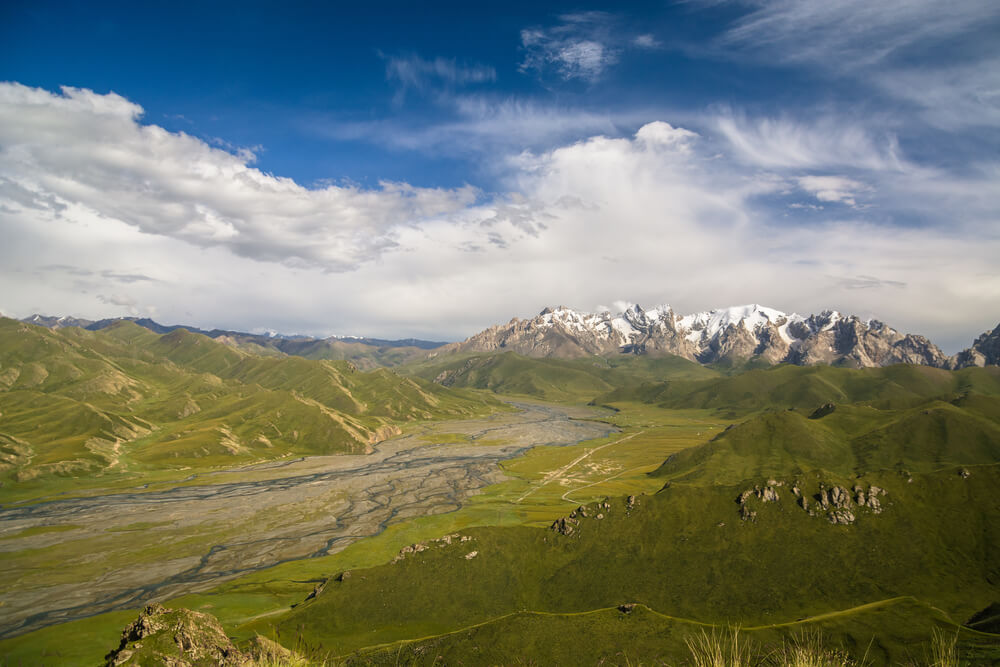 Let's glimpse what attractions you can explore in Basho valley.
The Giant Mountains
The first thing that you'll notice upon arrival in the valley is the gigantic mountains that surround it. These mountains are not just big but also very beautiful and majestic.
You'll be awe-struck by the massive, gigantic mountains in the backdrop of beautiful wildflowers, so don't forget to pack your camera with you to save these views for a lifetime.
Thick Alpine Forests & Lush Green Scenery
Another thing that you'll love in Basho Valley is the thick alpine forests and lush greenery everywhere.
The forests are very dense and provide a significant amount of shade, making it the perfect place to escape the heat in summer. You can also find many streams and rivers in these forests, which are perfect for a refreshing dip on a hot day.
Basho Meadows
If you love wildflowers, you'll be delighted to know that Basho valley is home to some of the most beautiful meadows in Pakistan.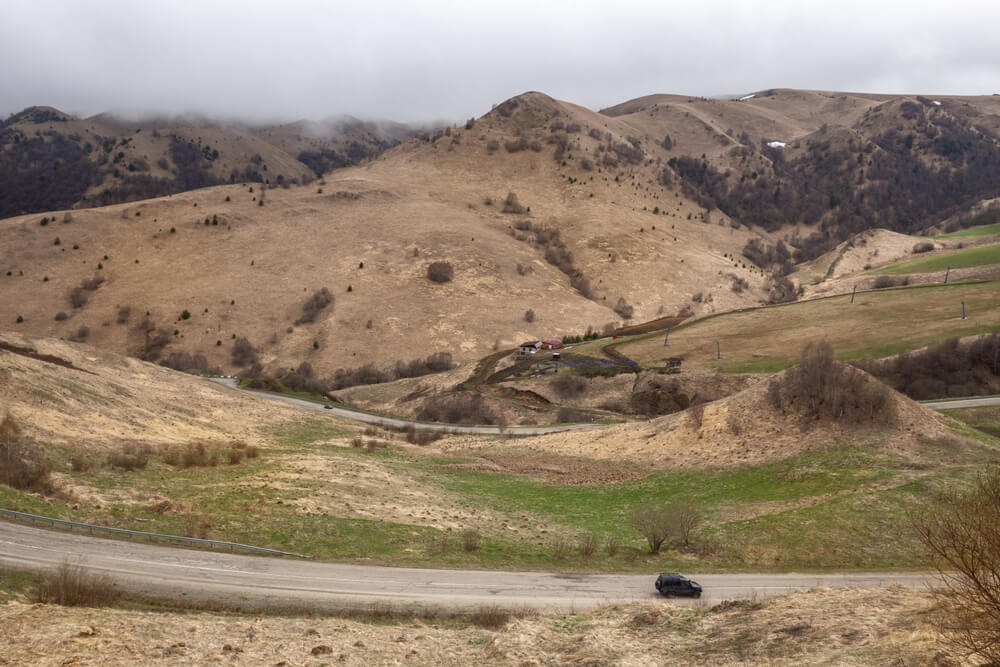 These meadows are full of different flowers and look stunning when in bloom. You can also find rare and endangered plants in these meadows, making them a must-visit for any nature lover.
Chocolate Rock
Chocolate rock, near the Basho Bridge, is one of the unique attractions in Basho valley is the Chocolate Rock. This rock is covered in a dark brown substance that looks like chocolate. The stone gets its unique color from the high concentration of iron in the area.
Basho Waterfall
If you're looking for a place to cool off, the Basho waterfall is the perfect spot. The waterfall is a beautiful spot next to the Basho bridge leading to the valley.
Basho waterfall is not a natural waterfall; it's the overflowed water of the hydropower plant in Basho valley.
River & Water Streams
Basho valley is home to many rivers and water streams. The most notable one is the Basho river which flows from the mountains.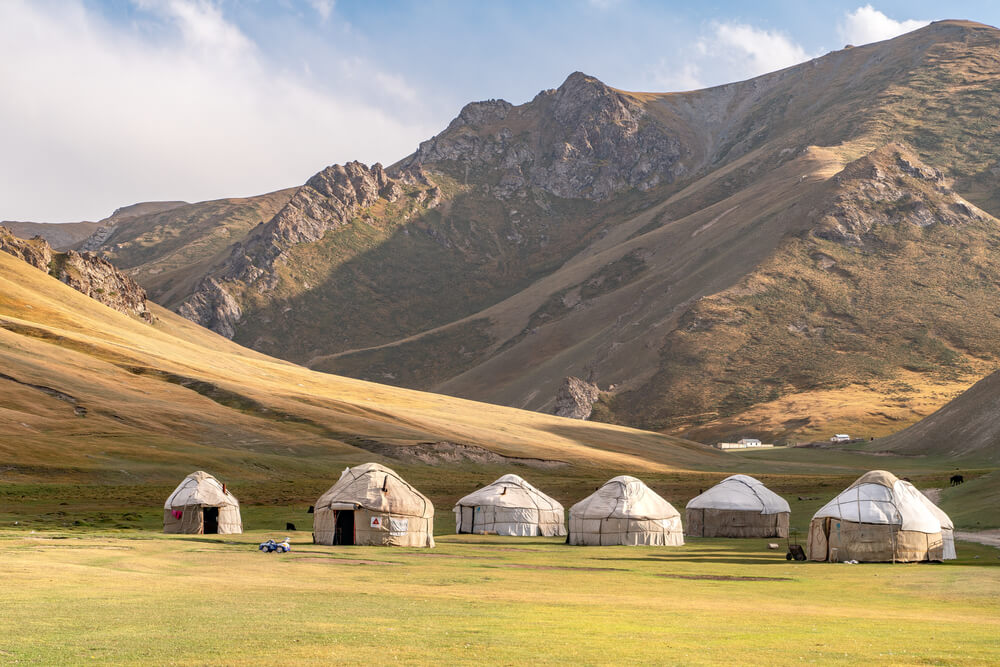 The water of this river is icy and pure. This river flows into water streams in the valley before joining at one point, and then it flows into the Indus river. The water of this river is so cold that you can't stay in it for too long.
Basho Bridge
Basho bridge is a wooden bridge that is the only way to enter Basho valley. This bridge is built over the Basho river, and it's a very shaky and old bridge. So be very careful while crossing it.
Activities at Basho Valley
Basho valley is a place full of fun activities that you'll love. Whatever your interests are, you're sure to find something that will make your trip memorable. Let's take a look at some of these activities at Basho Valley.
Fishing
Basho river is an ideal spot for fishing as it has trout fish available; find a nice place, set up your fishing gear, and spend a nice day there.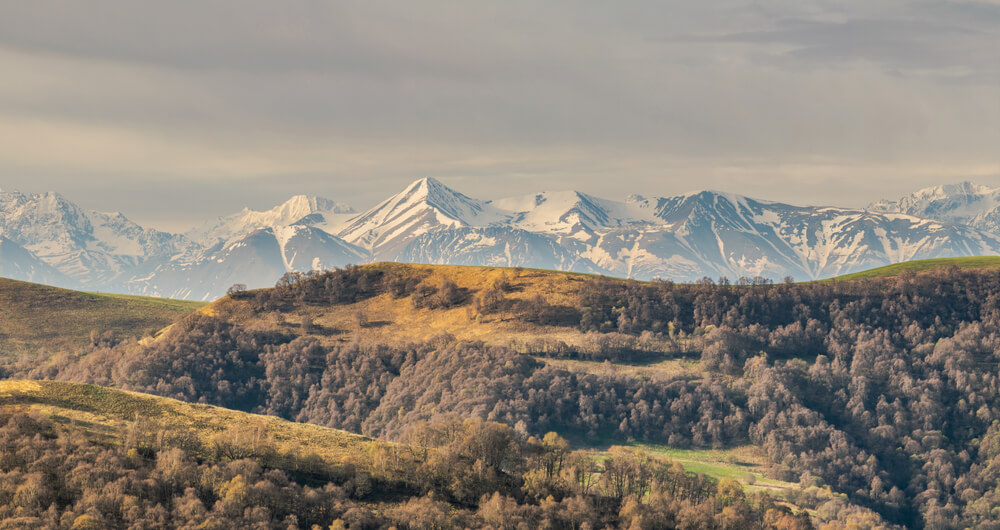 Catching fish will be fun, but you can also cook them later for your meal. Don't forget to bring all your fishing gear from Skardu city, as this valley has no such facilities.
Camping & Barbecue
Camping at Basho Valley will be a great experience if you love spending time in nature. There are many beautiful spots by the river where you can set up your tent and enjoy the peacefulness of this place. And waking up in Basho valley is undoubtedly going to be one of the unforgettable experiences of your life.
You can also have a barbecue in the evening and enjoy the tasty food with your friends or family.
Hiking
This valley is perfect for nature lovers who love to hike. There are many trails through the thick forests and meadows which you can explore.
You can hike up to the peak of the mountains to enjoy the incredible views. The scenery is just breathtaking, and you will enjoy your time here.
Photography
If you're traveling towards this heaven-like valley, don't forget to bring your camera as you'll be longing to take pictures at every point. The valley is so picturesque that you will fall in love with it.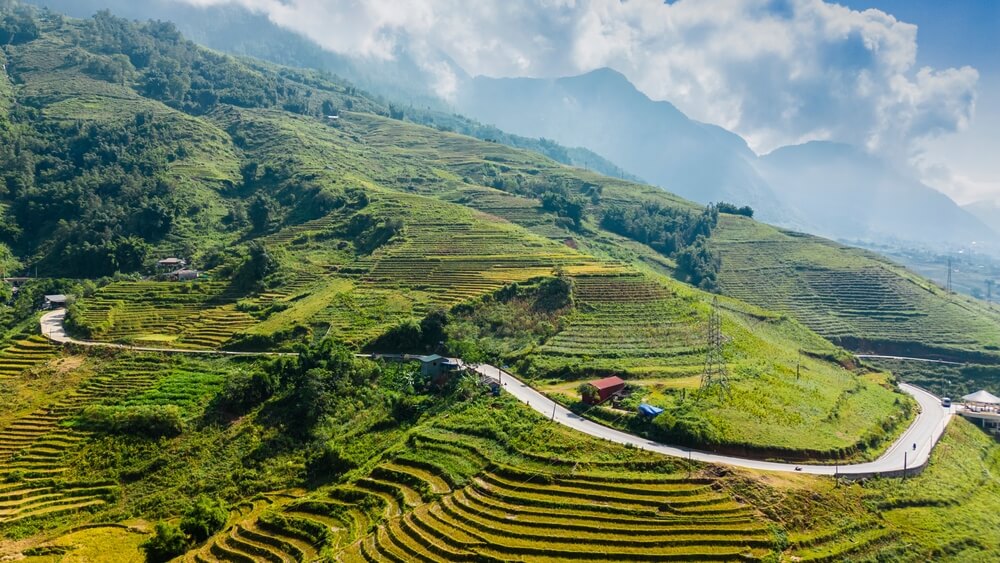 It doesn't matter if you're an amateur or a professional photographer; you'll effortlessly capture some great views as the valley has a lot to offer.
Tips for a Basho Valley Tour
The lush green plains, sky-high mountains, and dense forests are worth an effort, but this valley is a bit isolated, and you won't get many facilities available there.
To avoid inconvenience, you should be prepared while traveling to Basho valley. You can shop for groceries and everyday items in Skardu city and then begin your journey.
Here are some tips to remember before a Basho valley tour.
1. Bring enough snacks and drinks depending on the days you will stay in the valley.
2. Bring your camera to capture the mesmerizing views.
3. Remember that no luxurious facilities are available in the valley and it's close to nature experience.
4. Set up your camp in a safe area and contact your tour guide or local people about any safety issues.
5. Jeeps and other vehicle rental facilities aren't available in the valley.
6. Bring enough warm clothes and jackets with you.
7. Locals of the valley are a bit conservative, and it's advisable not to get into the village or settlement without any invitation.
8. Hiking shoes are a must if you want to explore the valley.
How to Reach Basho Valley?
Getting to Basho valley Skardu is an adventurous experience as you'll cross picturesque mountains and travel through sloppy roads.
Your journey will start from Skardu via Karakorum highway; it will take almost 3 hours. On your way, you'll pass across the Kachura, Ayub bridge, and Tshari. To reach the Basho valley bridge, you won't be able to get to Basho meadows by car, so you've to take a jeep or local transport. Then, there's another 1.5-hour drive on the muddy tracks, this bumpy track runs through villages and sharp turns, so this travel is another experience.
So the best way to reach Basho valley is by road. From Islamabad, you can take a flight to arrive in Skardu. From Skardu, Basho valley is another 3 hours drive. You can take a private jeep or a local bus from Skardu to the valley.
Facilities at Basho Valley
There are limited facilities available at Basho Valley, but these are enough to make your stay comfortable.
River Side Camping
Basho valley provides this facility of riverside camping where a person would help you set up a camp near the river.
You can pick a lovely spot, pitch your tents, and enjoy a night under the stars. The babbling sound of water at night will make your experience even more magical.
Restaurant
A small restaurant is also available at Basho Valley, where you can get some essential food items and drinks. After a long day of exploring the valley, you can enjoy the local cuisine at this restaurant.
Guest House
If you don't want to experience the adventure of camping, you can go for the guest house option.
A small guest house is available for staying overnight with relatively spacious rooms. The rooms are elementary but clean and comfortable.
How Much is the Distance to Reach Basho Valley From Islamabad?
The distance from Islamabad to Basho Valley is about 700 kilometers. The road will take almost 14 hours to reach this valley from Islamabad. The best way to get to the valley is by taking a private car or a bus from Islamabad.
Location of Bashu Valley Skardu
Bashu Valley Skardu is located in the Skardu district of Gilgit Baltistan. It is situated at a distance of about 3 hours from the city of Skardu.
Basho valley Skardu ascends from the southern side of the Indus river at an altitude of approximately 2150 m above sea level. The temperature in the valley ranges from -5 degrees Celsius to 30 degrees Celsius.
Frequently Asked Questions
Is the road to reach Basho valley safe?
The road to Basho Valley is safe and can be easily accessed by private or public transport. However, we advise you to take extra precautionary measures while driving on mountain roads.
Can families visit Basho valley?
Yes, families can visit Basho Valley as it is a family-friendly destination. Plenty of activities and facilities are available for families, making it the perfect place to spend quality time together.
Is Basho valley worth visiting?
Absolutely! Basho Valley is worth visiting, especially if you're looking for a place to relax and enjoy nature. The valley has something for everyone, whether you're interested in fishing, hiking, or camping. So why not head to Basho Valley for an unforgettable experience?
If you are looking for a place to escape the hustle and bustle of city life, then Basho Valley is the perfect destination. With its stunning natural scenery, abundance of wildlife, and opportunities for outdoor activities, the valley offers something for everyone. So pack your bags and head to Basho Valley for an unforgettable experience!