Keran Valley – A Piece of Heaven
Have you ever wanted to go on vacation but didn't know where to start? Or maybe you've gone on a few trips and want to branch out into new destinations. If either of these situations describes you, this Keran Valley in Azad Kashmir travel guide is for you!
Nestled in the majestic mountains of northern Pakistan, the Valley is a hidden gem waiting to be discovered. With its beautiful scenery and abundance of outdoor activities, it is the perfect place to get away from the hustle and bustle of city life and experience the tranquillity of nature.
So whether you're looking for stunning natural scenery or an action-packed adventure, the Valley has something for everyone. But how to get to it, and what are the top attractions?
In this guide, I'll provide all the information you need to plan your perfect trip. So without much ado, let's take a detailed tour of this fantastic valley.
Overview of Keran
When traveling in Kashmir, the first place that comes to mind is the world-famous Kashmir Valley. Located on the banks of River Neelam, Keran is a dreamland for nature lovers and photographers. The valley is flanked by lush green hills on both sides and offers some stunning views of the snow-capped Mountains.
Steep mountains and pristine forests make this area a nature lover's dream, while ancient monasteries and villages provide an exciting glimpse into rural life in India. Trekkers will find plenty of trails to explore, while those seeking a more relaxing holiday can enjoy soaking up the stunning scenery from a picturesque mountain village.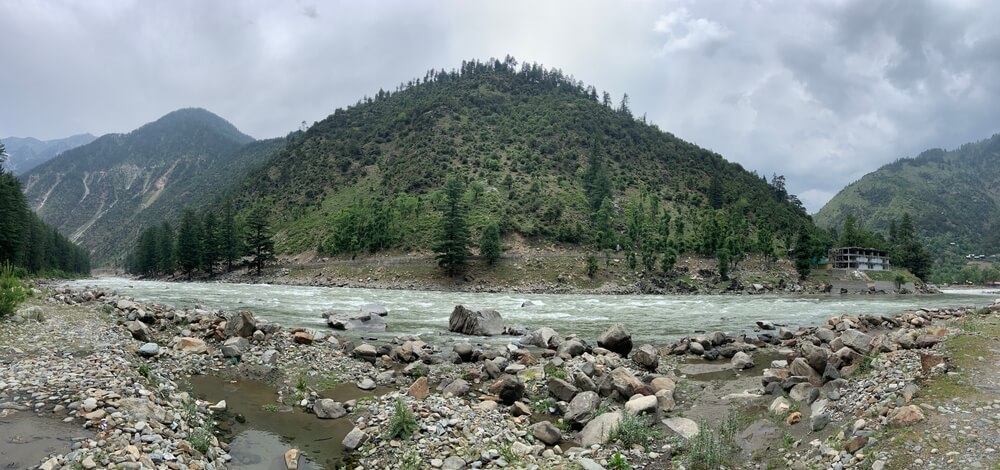 Moreover, there are plenty of eye-soothing lakes that can grab your attention in the very first sight. The slight warmth and coolness mesh is fantastic to experience in this mountainous village.
The most exciting thing about this Valley in Azad Kashmir is that you can see Indian-Occupied Kashmir from here. Most people visit this valley to see the other side of this paradise on the earth, which is under the control of India. The other side has the same name, and the people of India and Pakistan accept that there is no such beautiful place in the whole sub-continent as this valley.
How to Get in and Around Keran Valley?
People from the capital of Kashmir mostly go and visit this valley. However, if you are not a local and are on a foreign trip, then getting to Keran is still accessible.
Book any local intercity bus service from your destination and reach out to Muzaffarabad. You can explore this place in a day or two or go straight towards the Valley via a Cab or Private Taxi.
Another best way to get there is by taking a domestic flight to Neelum Valley Airport, which is located in the town of Muzaffarabad. From there, it's a two-hour drive to the valley itself.
After reaching mainland Keran before the steep pathway, you can get around by hiring a jeep or SUV from one of the many guest houses or shops in the area.
You can also rent bikes if you're feeling adventurous, but keep in mind that the roads can be rough in places. Once you have your transportation sorted, it's time to start exploring!
If you are local or from anywhere in the country, Pakistan exploring it in your private car is the easiest method to get in and around this beautiful valley.
Top Attractions in Keran Valley
Keran valley is full of the praiseworthy beauty of nature. There are countless attractions and spots to get lost in the wilderness. Here we have a list of some of the main attractions.
Neelum River (Line of Control)
The Neelam River is a beautiful river that runs through the valley. It also acts as a line of control between Azad Kashmir and Indian Kashmir. As you go straight up the mountain, you can see the noisy Neelam river and an expansive aerial view of Indian Kashmir.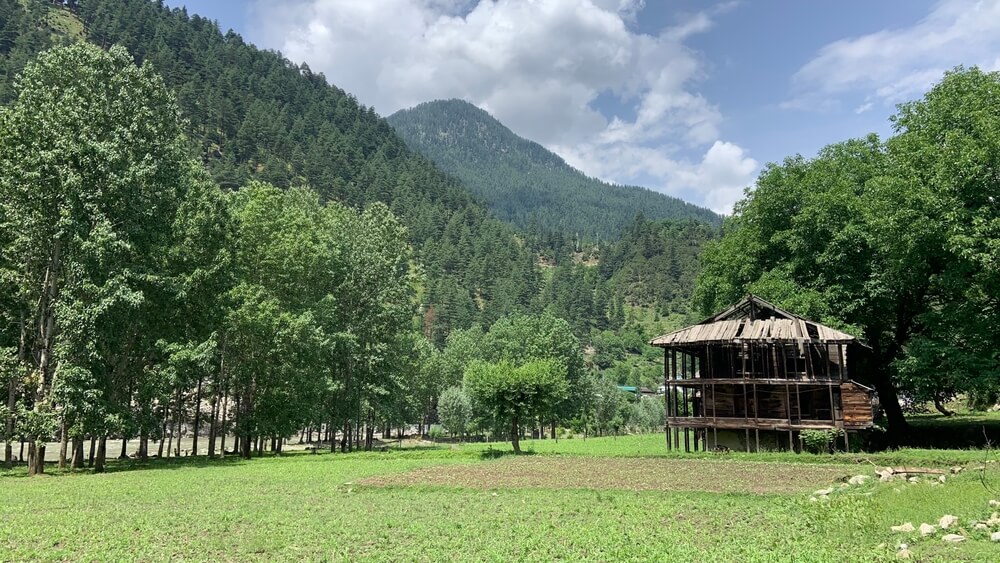 You are not allowed to cross the river and enter the premises of India, so be careful about it. There are many scenic spots along the river where you can relax and enjoy the view.
Lush Green Trees
The valley is filled with lush green trees that provide a refreshing break from the hustle and bustle of city life. The trees also provide an excellent backdrop for photos. One of the top mountains is wholly occupied with green trees of fruits, and the view you get caught in is just unexplained.
Mountain Views
What can be more enchanting than an eye catchy mountain view? Nothing. Every spot in Keran Kashmir Valley gives you stunning mountain views, and you never get tired of spending hours and days watching them.
Dhani Lake
On the way to Keran village comes Dhani Lake, a great tourist spot to see and take memorable photos with friends and family.
Kutta Lake
Kutta lake seems a bit far from Dhani Lake, offering the same stunning views and coolness to the eyes.
Ratikali Lake
Ratikali lake is more famous than the other two mentioned above, and almost every tourist comes to visit it once. The name and the glory of this whitewater lake draw tourists from all over the world.
Amenities Offered by Keran Valley to its Tourists
Here is a list of all the facilities offered by Keran Azad Kashmir.
Well Constructed Roads
The pathway to the valley is way too smooth and easy because the roads are constructed well. The path is a bit too steep, but you can safely reach your final destination with extra caution. Just make sure to check the brakes of the car twice before driving it to the mountain.
Guest Houses
Many guest houses in the form of small to medium huts in Keran offer comfortable accommodations for tourists. Besides spending nights, you can also feel the beauty of these mesmerizing colorful huts that attract tourists to come and live in them.
Delicious Cuisine
Some of the guest houses also have restaurants that serve traditional Kashmiri cuisine. So delicious food is not a problem. You can have your favorite breakfast, lunch, or dinner whether you are a local or a foreign tourist.
Shops
Many shops in the Valley sell souvenirs and local handicrafts. You can also find clothes, jewelry, and other items at these shops.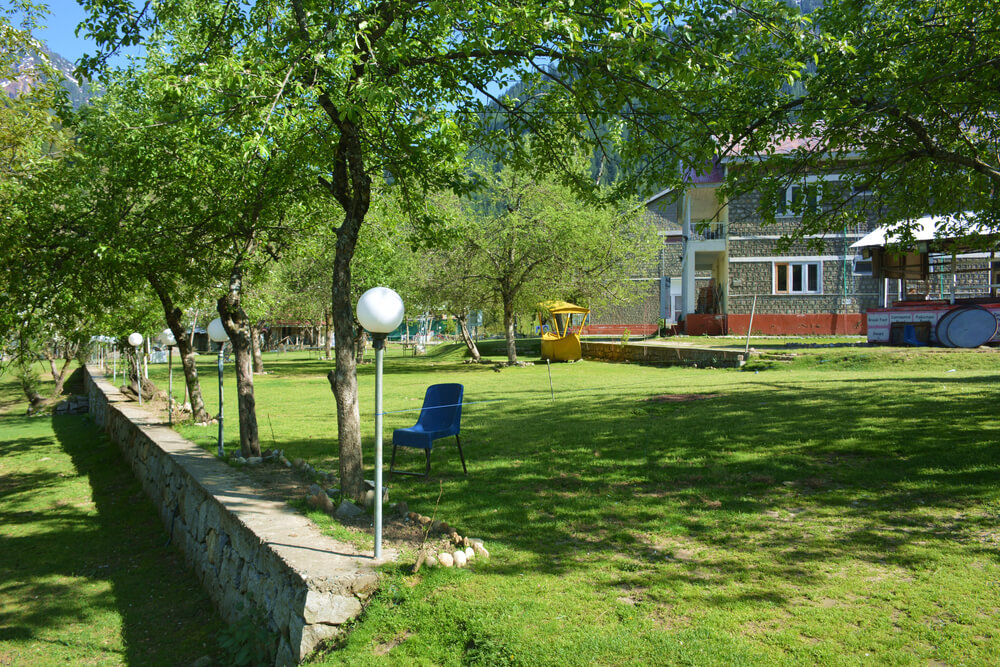 From there, you can buy some simple items that depict the culture and traditions of Azad Kashmir. If you don't want to buy anything, just window shopping is enough to spend some good hours there.
Network at Keran
The best networks that work fine there in Keran are S.com and Ufone, so getting in touch with friends and family is no hassle. Just make sure to buy any of these network Sims before going to the Valley.
Top Things to See and Do in Keran Valley
There's no shortage of things to see and do. Here are just a few of our top recommendations:
Explore Neelum River
The Neelum River is one of the highlights here. Take a stroll along its banks or swim in its refreshing waters. You can also hire a boat and go on a scenic river cruise.
Visit Neelum Valley Fort
Built by the Mughal Emperor Akbar in the 16th century, Fort is an imposing structure that sits atop a hill overlooking the valley. The Fort is now in ruins, but it's still worth a visit for its history and stunning views.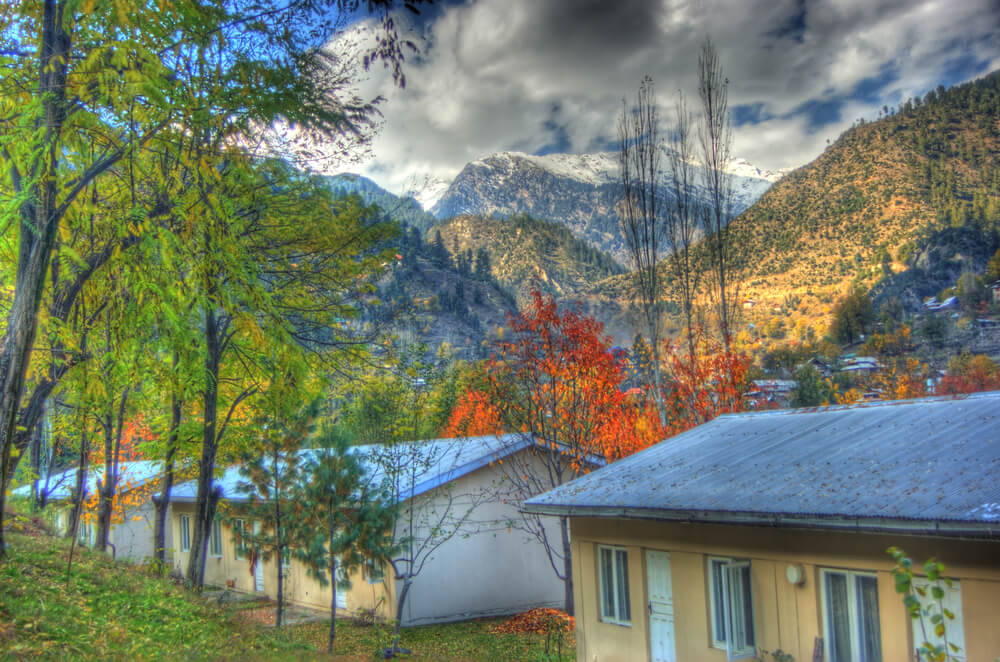 Go Hiking
The Valley is a hiker's paradise with mountainous terrain. There are numerous trails to explore, ranging from easy walks to more challenging hikes. You're sure to find a hike that's right for you, no matter your fitness level.
Practice Yoga at Keran
Yes, people experience Yoga and mindfulness in the valley. This is because the valley is filled with nature and tranquillity, and you can easily spend hours listening to birds chirping and singing early in the morning.
Setup a Bonfire
Bonfire is the most loved activity outdoors, and what can be more perfect than Keran Valley for a Bonfire night? Gather your friends and locals and spend a night conversing and enjoying with them.
Take a Cozy Drive to Keran
One of the best ways to experience the natural beauty is by taking a relaxing scenic drive through its winding roads. Stop at lookout points along the way to take in sweeping views of the valley below. Just drive carefully, as the road is winding and steep!
Take a Stroll at Keran
Take a stroll through one of the many lush green meadows or go fishing in the valley's numerous lakes and streams.
Explore the Beauty of Lakes
The valley is home to many beautiful whitewater lakes that are visually stunning and calming to spend time besides. You can take your time strolling around the lake and discovering its depths with your loved ones.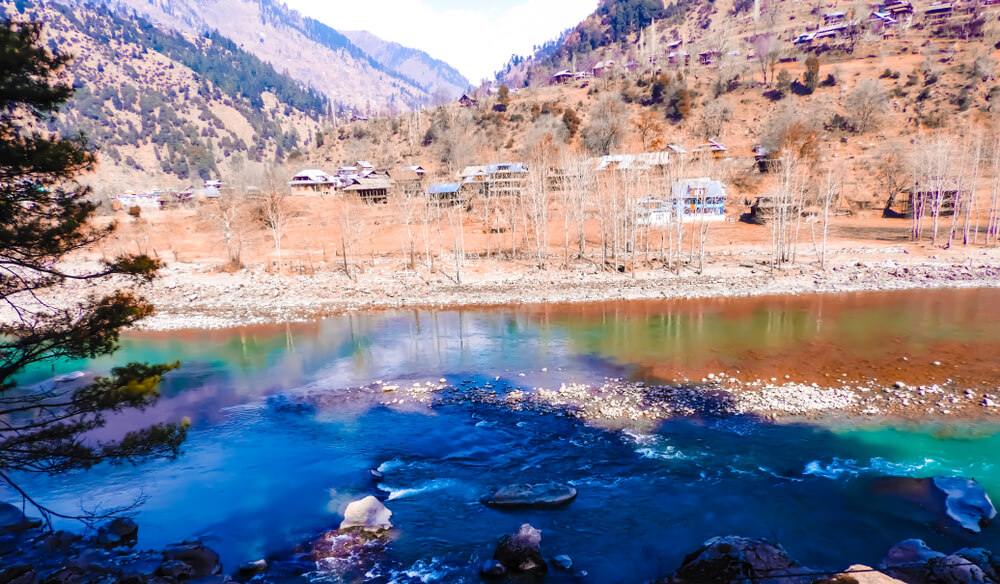 Get the Views of Indian-Occupied Kashmir
Yes, you can get some fantastic views at your side bank of the Neelam river and explore the locals and beauty of the Indian Occupied Kashmir. Some people also call out their loved ones' names living across the border. See the small huts, tiny homes, hotels, and restaurants made in Occupied Kashmir.
Where to Stay in Keran Valley?
There are a few different options for accommodation in Keran Valley, depending on your budget and preferences. If you're looking for something luxurious, a few resorts offer 5-star amenities such as private rooms, media systems, and breakfast with dining facilities.
For something more affordable, several guesthouses and homestays are scattered throughout the valley that provides basic but comfortable accommodations. There are also a few camping sites if you want to try them.
What to Pack for Keran?
Here is a list of the top essential things to pack for a mountainous trip
● Comfortable Clothes
● Hiking Boots or Shoes:
● Backpack.
● Water Bottle.
● Sun Protection.
● Light Snacks.
● First Aid Kit.
● Flashlight or Headlamp
● Pocket Knife.
● Umbrella.
Best Time to Visit Keran
Keran retains its beauty all year round; people visit this fantastic place 365 days a year. If you want to explore it under the sun, you better go from May to August. September to February is relatively cold, and nights can be challenging.
The best months to visit Keran are March and April when new flowers and leaves bloom and spread their mesmerizing colors throughout the valley.
Frequently Asked Questions
How far is Keran Valley from Muzaffarabad?
Keran Valley is around 93 to 95 kilometers away from Muzaffarabad. It only takes 1.5 or 2 hours to reach Keran Valley from Azad Kashmir.
How high is the Keran Valley?
It is around 1524 meters high, which is roughly 5000 feet. Some people try hiking the mountain to reach the valley, but driving a car is the safest and most time-saving method.
Are the roads to reach Keran Safe?
Yes, the roads to reach Keran are safe and smooth. There are no breakers or puddles in the midway that can disturb your smooth ride. Just be extra careful while driving.
Why is Keran Famous?
Keran is famous for its beauty, lakes, and scenic mountain views. Besides, people visit Keran to catch sight of Indian-occupied Kashmir, just beyond the Neelum River.
Key Takeaways
If you are looking for a peaceful and serene getaway from the hustle and bustle of city life, then Keran should be on your list! It is an incredible place with something for everyone.
From its gorgeous views to its abundance of activities, there's a lot for everyone in this idyllic mountain destination.
Whether you want to spend your time outdoors hiking and swimming or exploring historical sites, you will have a fantastic time in this Pakistani gem.
So what are you waiting for? Start planning your trip today!