Kel Village, Azad Kashmir
Have you ever visited a place that made you feel like you were in a little slice of heaven? That's how Kel Village in the highlands of Pakistan makes us think.
The village of Kel in Azad Kashmir's Neelum Valley is a must-see destination for any nature lover. It's no exaggeration to say that Kel is home to some of the world's most stunning scenery. It's a year-round tourist hotspot that welcomes all types of guests with a wide range of outdoor activities.
One of the most excellent mountain communities to visit, even if you want to cruise around and take in the scenery. But how do you get to this beautiful place, and what do you expect? Hold on!
This article will provide you with a detailed guide answering every question of yours related to Kel village in Azad Kashmir.
So without further ado, let's explore the worth visiting village.
What Makes Kel one of the Top Tourist Destinations of Pakistan?
From the moment you arrive and see the lush greenery and stunning views of the mountains, it's clear why this village is a top tourist attraction.
Located at an altitude of 2097 meters, the Arang Kel village offers breathtaking views of lush green mountains and meadows. It is a beautiful destination for tourists looking forward to spending a peaceful vacation in the vista of the mountains.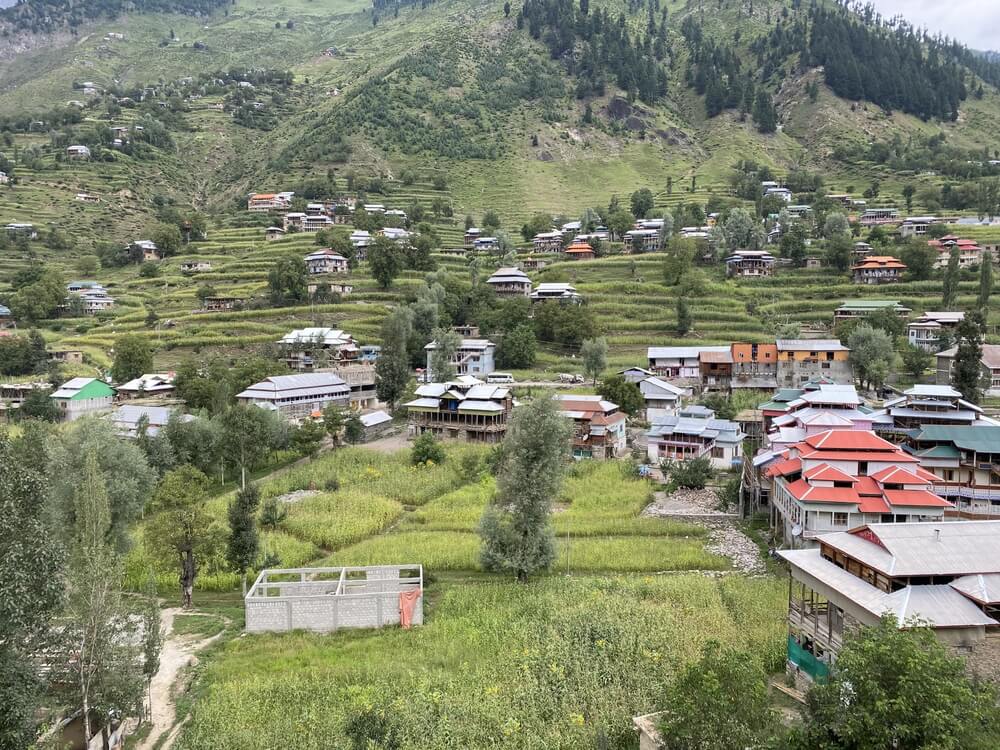 The village also features a world-class cultural and convention center and cutting-edge highland shopping.
But it's not just the scenery that draws people in. The peaceful atmosphere, with grazing animals dotting the hills and crystal clear lakes and waterfalls, makes Kel Village a haven for relaxation.
What to Pack for Kel Village in Azad Kashmir?
Reaching Kel means you have to walk, hike and trek a lot. So it's advised to pack your bags accordingly.
Essentials for Kel
When hiking and traveling to this beautiful Kel mountain village, it's important to pack essentials such as proper clothing, a good backpack, and some communication device. Comfortable shoes, wrist watch, and a water bottle in hand are the things you can't miss out on at any cost.
Comfortable Clothing
First and foremost, bring appropriate clothing for the weather. Layering is essential – get a base layer, mid layer, and outer shell that protect you from wind and rain. It's also a good idea to bring an extra pair of socks and gloves.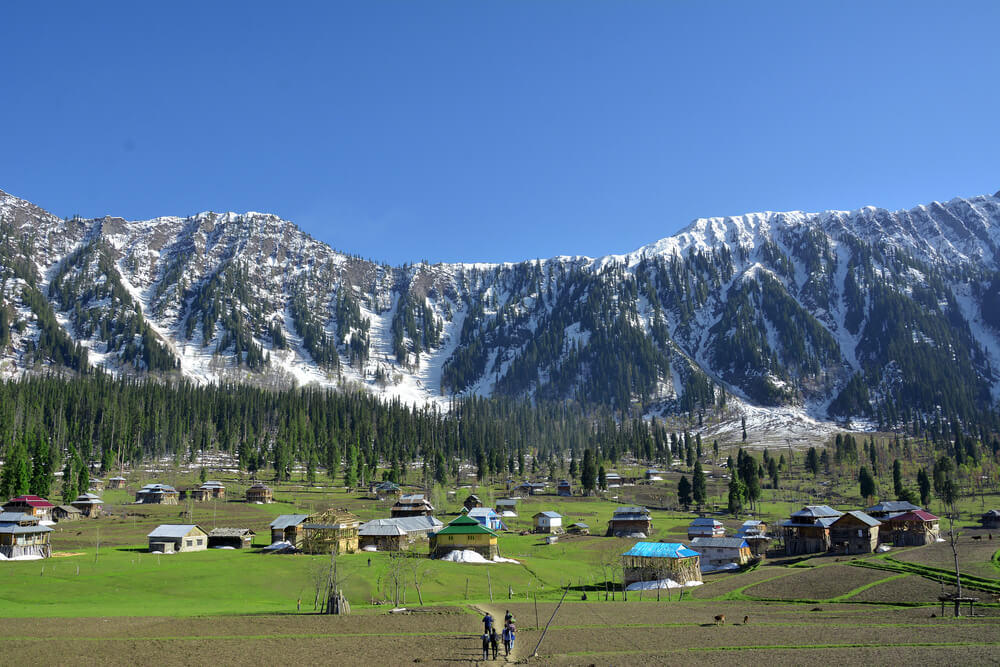 Survival Kit for Kel
Make sure your backpack is sturdy and has enough room to fit all your necessities, including water, food, a first aid kit, and a map or GPS device. It's also helpful to bring a headlamp or flashlight in case you need it during nighttime hikes.
Hiking Poles
Hiking sticks or poles can provide stability and support for your legs and joints, especially on uneven terrain.
Means of Communication
Don't forget to bring a way to communicate with others. A cell phone with service or a walkie-talkie can be vital in an emergency.
Camera
Don't forget to bring a camera to capture the stunning scenery!
How to Get to Kel Village in Azad Kashmir?
As we know, Kel is a village located at the top of the mountains, so you have to get through many conveyances to reach the town finally. If you are residing anywhere in the Neelam Valley and want to visit Kel now, then get on a local bus that costs you a mere 1 dollar to reach Kel mainland.
From there, you can have two options to reach Arang Kel village. The first option is to hike the mountain without using any other conveyance. It will take around 30 to 45 minutes or even more if you don't know the basics of trekking and hiking. But if you are a professional hiker, 15 to 20 minutes are more than enough.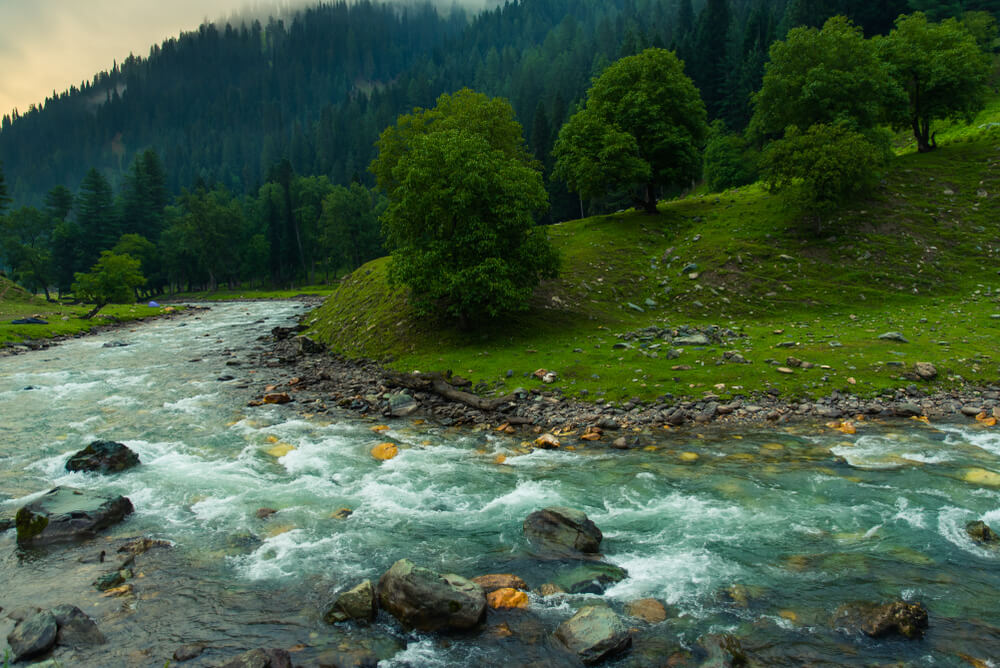 The second alternative is to pay about $2 to ride a chairlift that will take you past the steepest and most treacherous section of the mountain. The chairlift soars to an incredible height of almost 6879 feet, giving riders a bird's-eye view over the picturesque Neelam Valley and the mainland of Kel.
After getting off the chairlift, there are another 20 to 25 minutes of hiking until you reach the Arang Kel beautiful village. Don't worry. The pathway is not that winding, but be careful while passing by, as there may be water puddles due to rain.
Facilities for Tourists in Kel
Regarding facilities, village Kel in Azad Kashmir has everything you need for a comfortable and enjoyable stay. Here is a brief list of all those facilities you can expect to have while your trip to Kel village.
Hotels to Rent at Kel
There are plenty of hotel options available. The rent starts from 10 dollars to 20 dollars per night. These hotel rooms have essentials from comfortable beds to private bathrooms and tea and coffee every morning.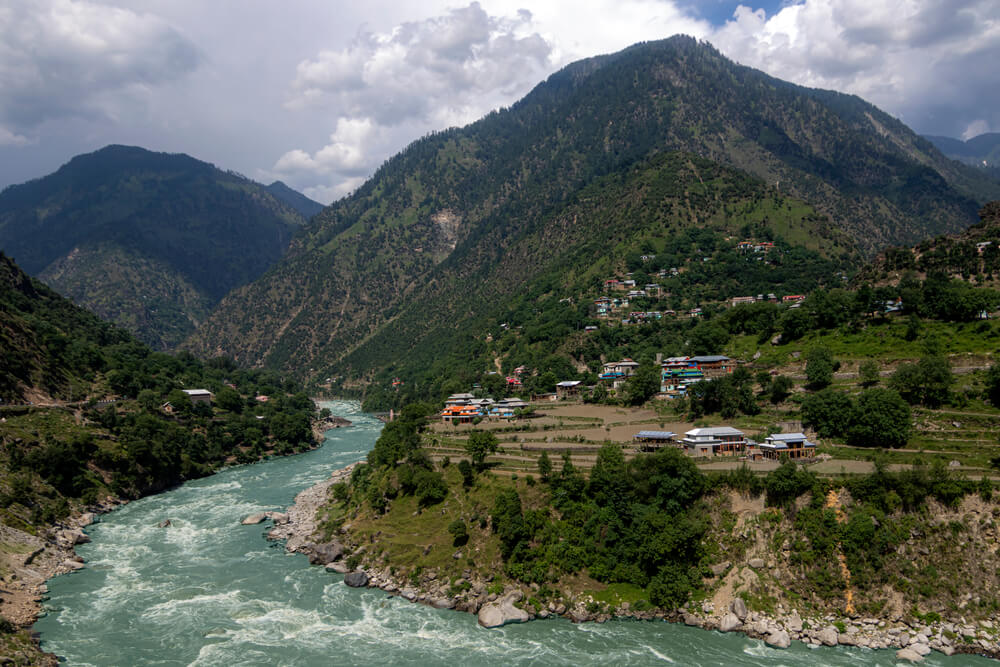 Mosque to Pray
The village also has a mosque for those who wish to pray. It is open during prayer times and is well-maintained. The associated bathrooms are clean and hygienic.
Camping Facilities at Kel
For the more adventurous travelers, Kel also offers camping facilities. Whether you bring your tent or rent one from the village, there are plenty of spots with stunning views for a memorable camping experience.
Mini Dispensaries
Northern areas usually lack medical services, thanks to Kel, which gives you some of them. In case of any medical emergency, mini dispensaries are also available in the village. Everything is available in these mini dispensaries, from first aid to a primary cure for pain and tiredness.
Good Network Connectivity at Kel
You don't have to worry about being disconnected from the outside world as there is good network connectivity in Kel. You can use local phone booths to communicate with your family if your private network is not working.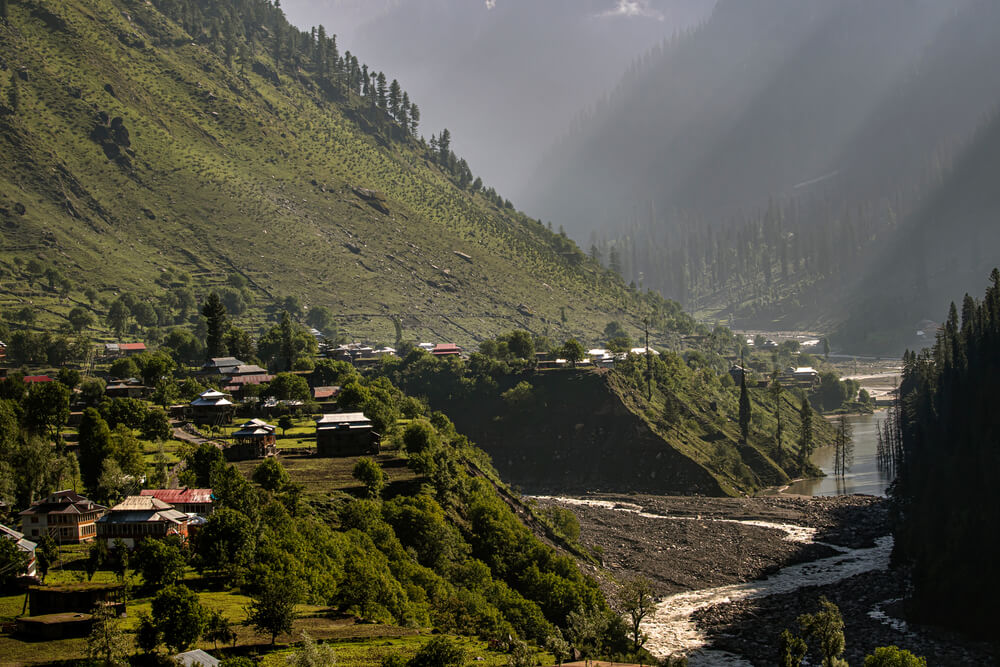 Extreme Level of Beauty
Kel is quite attractive. There is a wide variety of stunning landscapes, from clear lakes to verdant mountains. Even if you run out of space on your camera, the beautiful scenery will continue to exist.
Fruit Trees at Kel
The village is also known for its abundance of fruit trees, including apples, pears, and apricots. Be sure to try some of the freshly picked fruits during your stay. You can spend some hours under these shady trees recalling beautiful memories.
Easy Way to Reach Kel
The village can be easily reached via bus or private car from Muzaffarabad, the capital of Azad Kashmir. That's the most significant amenity offered by this place.
Fantastic Food in Multiple Cuisines at Kel
Every hotel has its restaurants. Not only will you find traditional Kashmiri cuisine in Kel, but there are also restaurants offering Chinese and Pakistani dishes. And of course, don't forget to try the famous Kashmiri tea!
Cold Water Springs
In addition to the nearby hot springs, Kel has cold water springs for a refreshing dip after a sunny day.
Top Things to Do at Kel Village
Here are some top things you can try doing in Kel Village of Azad Kashmir.
Hiking at Kel
Hiking is a must experience thing in this adventurous village. Not only will you get a chance to explore the gorgeous scenery, but it's also a great way to exercise. Bring the proper gear and tell someone where you're before hiking.
Visit a Local Farm
Support the community and indulge in fresh, delicious produce by visiting a local farm. The less crowded areas have thriving agriculture and offer opportunities to pick fruits and vegetables or buy directly from the farmer.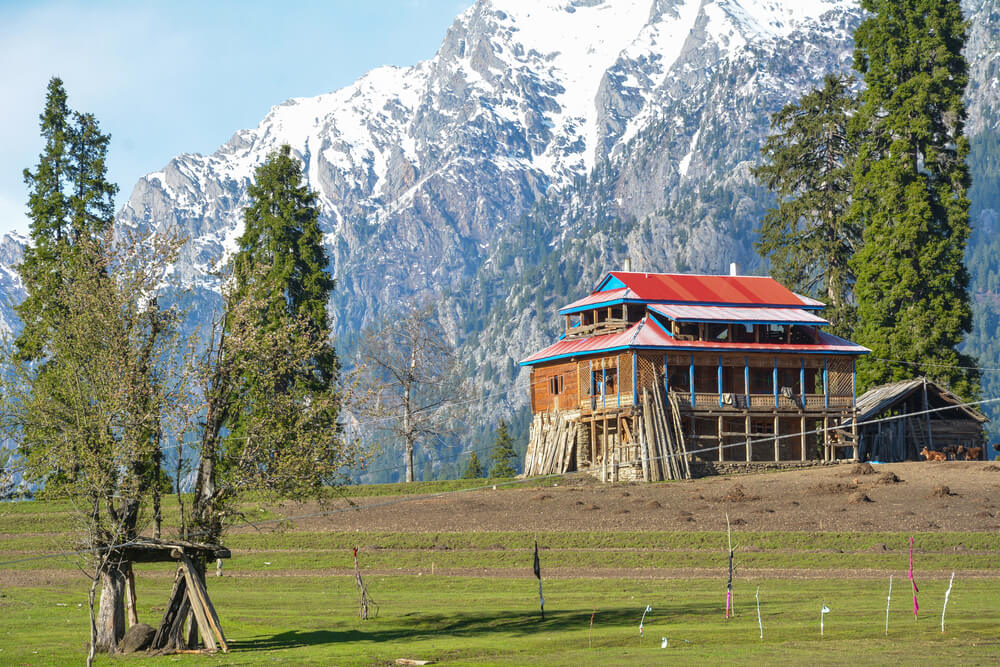 Try Skiing at Kel
If you visit a mountain village in the winter, don't miss out on the opportunity to hit the slopes. Ski resorts usually offer lessons and rentals for all levels, whether a seasoned pro or a first-timer.
Relax on a Hot Spring
Soak any aches and pains in a natural hot spring. Public baths or resorts often offer the perfect spot to unwind and enjoy stunning views.
Explore Waterfalls
Waterfalls are spectacular, and Kel has them in abundance. Take a hike to see them up close, or enjoy their beauty from a distance. No matter how you choose to view them, waterfalls are a must-see there.
Shop in Small Shops
Support local businesses and find unique, handcrafted items by strolling through the small shops in the village. You never know what treasures you might discover!
Go Camping
Get in touch with nature by pitching a tent and spending a night in the wilderness. Remember to follow Leave No Trace principles and be cautious of potential dangers.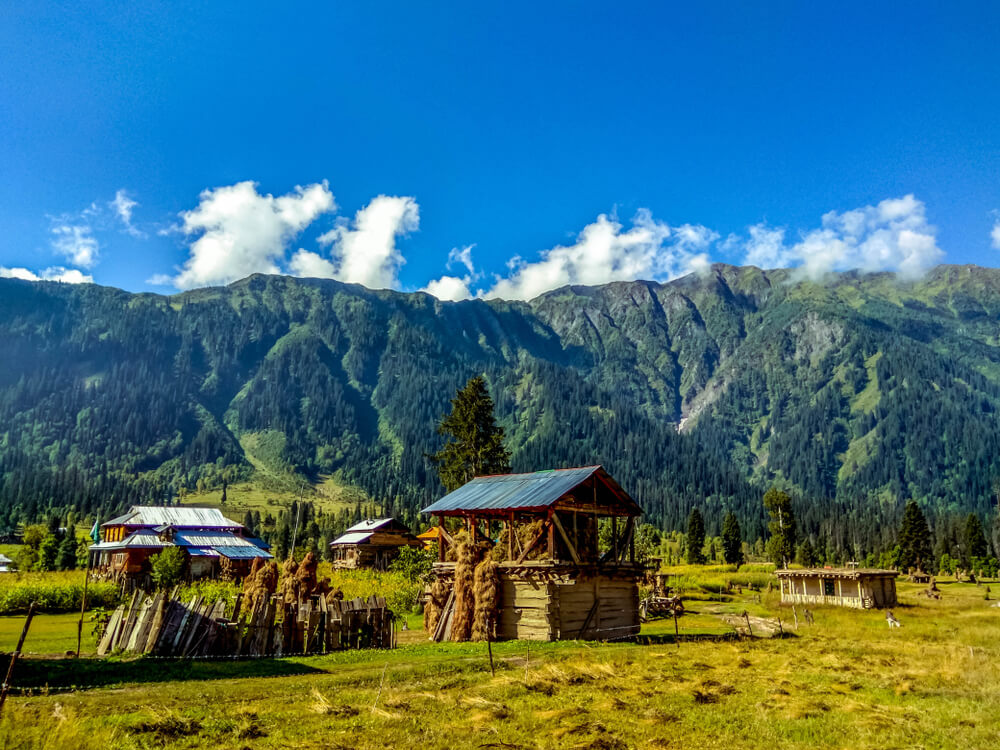 Take a Scenic Drive
For those who prefer a more leisurely way to take in the scenery, hop in the car for a scenic drive through the village and surrounding area. Keep an eye out for exciting attractions or pull over for a photo opportunity at a particularly picturesque spot.
Arrange a Bonfire
Gather friends or fellow travelers for a cozy bonfire under the stars. Bring along some snacks and drinks, play music, and enjoy each other's company in the great outdoors.
Go Birdwatching
If you're a fan of feathered friends, bring your binoculars and go Birdwatching in the peaceful setting of this mountain village. You might even spot some rare or unique species.
Explore Grazing Meadows
Kel has many open grazing meadows, where sheep or cows graze on the lush grass. It's picturesque and tranquil, perfect for a peaceful walk or picnic. Keep an eye out for playful lambs during springtime.
Best Time to Visit Kel
The best time to visit Kel is during the spring and summer when the weather is pleasant and the surrounding mountains are covered in blooming flowers. But people who saw this nature-filled site say you can explore it all year round.
The weather remains moderate to cold no matter which month you are visiting. December and January are the best months to experience chill, cold, and snowfall. But cold water can be a massive problem as there are few resources to get warm water there.
Frequently Asked Questions
What is the height of Kel?
The Kel village in Azad Kashmir is around 6879 feet high.
What is the distance of Kel from Muzaffarabad?
Kel is situated around 150 kilometers away from Muzaffarabad.
How is the road to Kel?
The road to Kel is smooth but winding in some places.
Wrap Up
All-inclusive, Kel is a beautiful getaway from the hustle and bustle of daily life, whether you visit during the summer or winter break. This region's valleys and scenic architecture are surrounded by miles of routes that hikers can explore at their own pace.
So if you're looking for a picturesque destination to escape your tiring busy city life, look no further than Kel Village. Trust me; you won't be disappointed.