Kiwai
Kiwai is the most beautiful town you will encounter after entering Kaghan, which is located in the other direction. Kiwai is located approximately 24 kilometers (15 miles) from the area of Balakot, and not only that, but it is also home to a small number of people living there. The path that passes through Kiwai winds through dense pine forests can be highly prone to avalanches in conditions with a lot of precipitation.
A long and illustrious relationship with waterfalls has been maintained by many individuals, who have traveled to view them, explored them, and given them names. They have the potential to erect formidable obstacles in the way of navigation along rivers. There is about a foot and a half depth in the water at Kiwai eateries. As a result, you can expect that there will not be any risk of the kind of water drowning occurring. If you happen to trip and fall while traversing this terrain, you could seriously injure yourself due to the presence of sharp stones and pebbles. After doing so, you will be able to visit Kaghan, which is a breathtaking valley.
The Babusar Pass is the highest point in the Kaghan valley at 13,690 feet and is reached after the valley rises a total of 2,134 feet throughout 160 kilometers. It may be found in the Mansehra Division of the Hazara province of Khyber Pakhtun Khuah.
Kiwai Weather
In Kiwai Pakistan, the temperature is usually cold there, and people living there are used to this cold temperature. They now made their lives comfortable in such extreme weather. Now talking about the temperatures there can range from -3 degrees Celsius to 11 degrees Celsius throughout May. From the middle of July, which runs throughout till the end of September. The road that goes beyond Naran Valley and up to Babusar Pass is open all the time. Hence, you have easy access to go there. Still, the road's opening also depends on weather conditions because sometimes, due to extreme weather conditions, the area faces land sliding, flooding, and disturbance because of massive glaciers. Unfortunately, there is little opportunity for development during the months of too many storms and the cold winter months. May through September represent the summer season in Kaghan, which is the best time to travel there.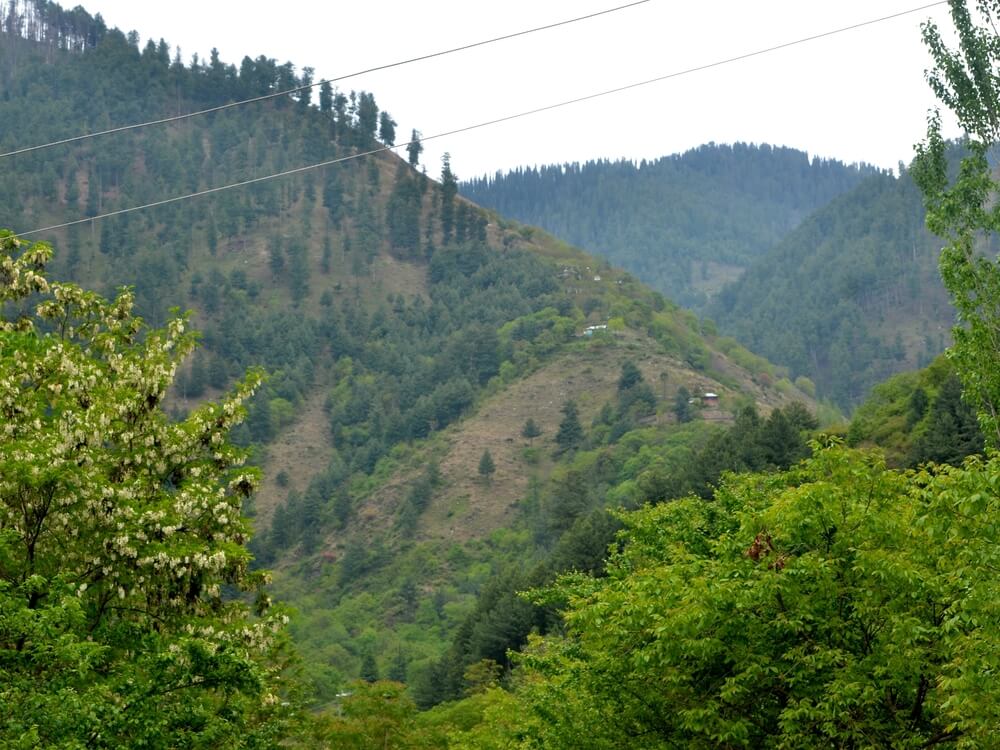 kiwai is the gateway to Naran and Kaghan because of its stunning entry, which begins in the regions of Naran and Kaghan. As a result, kiwai is known as the gateway to these regions. Are you curious when you would have the best chance of seeing this stunning region and the majestic waterfalls of kiwai? It has finally come to an end! Kiwai is most beautiful from May through September, although June, July, and August through September are ideal. These are the months when the weather is most beautiful, pleasant, and moderate so that you may enjoy the area to the utmost. You need not worry about the weather being too hot or too cold but having a sweet, pleasant, and moderate climate.
If you genuinely want to make the most of your time in Kiwai, you can bring a pair of hiking boots, as the area is filled with stunningly large mountains. You will need warm clothes and hiking shoes because the temperature in Kiwai Pakistan sometimes drops below zero degrees Celsius, making the climate quite chilly.
This suggests you must bring more than two pairs of shoes for safety. To do it, you need to have warm garments with you so that you can protect yourself from the freezing weather. You must bring an umbrella and a raincoat with you to kiwai because the area has a lot of vegetation, which causes it to rain frequently. You may find that the rain prevents you from enjoying yourself to the fullest, so be sure to bring an umbrella and a raincoat to take advantage of the great weather and revel in the rain.
Camping equipment and a first-aid pack are two of the most critical things to bring with you when you go on holiday to kiwai, Pakistan. They are of such significant utility that you will not be able to stay there if you do not have them. If you don't want to spend the night in hotels but still want to see the stunning view of Kiwai, you'll need the camping requirements to spend the night there. When it comes to a first aid kit, you could need one for yourself and anyone traveling with you in areas with extreme weather conditions where we can't predict when it will rain, when it will cause land sliding, or when any glacier will start melting.
Attractions in Kiwai:
Attractions in Kiwai; They have the potential to erect formidable obstacles in the way of navigation along rivers. There is about a foot and a half depth in the water at Kiwai eateries. If you were to make a trip and fall while traversing this terrain, you could seriously injure yourself due to the presence of sharp stones and pebbles. After doing so, you will be able to visit Kaghan, which is a breathtaking valley. Let's have a look at the nearby attractions of Kiwai, Pakistan.
Balakot in Kiwai
The beautiful valley of Kaghan begins at Balakot. It is most well-known for the Mausoleum of two Muslim martyred soldiers named Syed Ahmed Shaheed and Syed Ismail Shaheed (martyred). These men died fighting with the Sikhs in the 18th century and are buried there. It is positioned at a distance of 72 kilometers away from Abbottabad and 38 kilometers from Mansehra. Therefore, it is a significant fact that the town plays a vital role in history.
Shogran in Kiwai
Guests arrive in Shogran, a fabulous location known for its one-of-a-kind vantage points, after traveling via the intersection of Kiwai. Shogran is located at an altitude of approximately 2400 meters (7500 feet) above ocean level. At this elevation, it commands a spectacular view of the valley below. Shogran is home to several guesthouses, any one of which may be occupied as a place to sleep for the night. The Visitor House and The Ranger Service Office Rest are two of the unique structure in the area. In addition, Shogran provides breathtaking views of three magnificent snow-capped peaks: Musa ka Musalla, Makra, and Malika Parbat.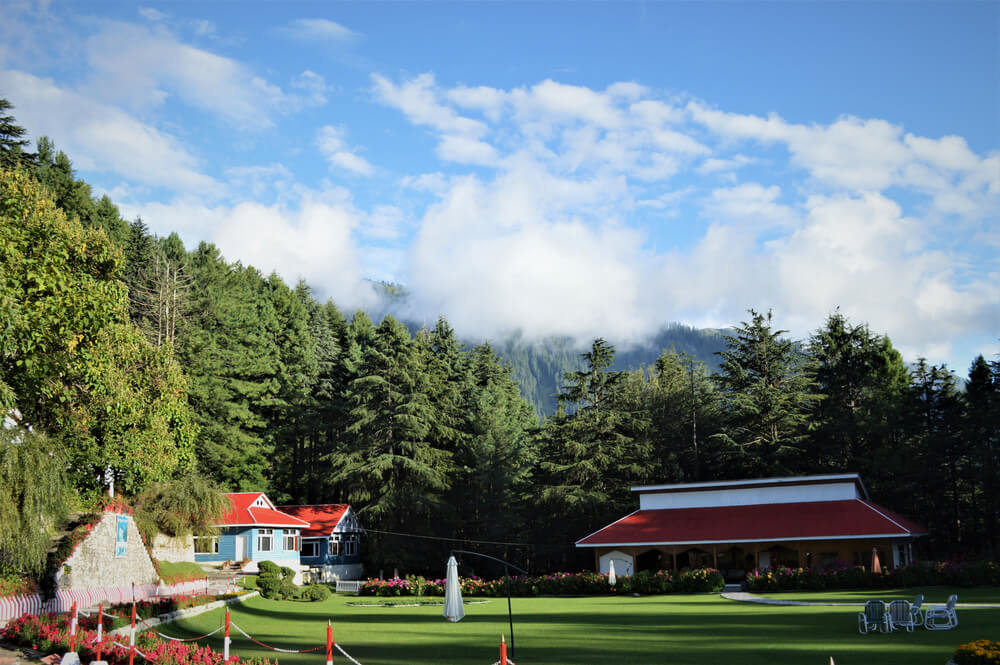 The Paye Meadows and the Siri Lake
Siri means lake. After you have completed the challenge of crossing Shogran, you will be catapulted into the sparkling level of Siri and Paye. Siri and Paye's height is higher than the grand Shogran's. Paye is instantly recognizable for its picturesque lake, which beautifully reflects the vegetation surrounding it. Siri, located further ahead, is where the level is set up. From Shogran, Siri Paye can be reached via a jeep ride or a climb that takes around two and a half hours. Paye is located at 11,200 feet, equivalent to 3414 meters. Using a jeep, the distance that separates Siri and Paye may be traversed in a little over a quarter of an hour. At Siri, a cabin is set up in the woods for guests to stay in.
Makra Peak
Makra is the name of a mountain located in the Kaghan and Azad Kashmir areas. It is named after Spide (Makra) due to the resemblance of its shape to a spider. It is shaped like a spider and has eight distinct pathways that can take you to various tracks. That is why it is called Makra, and there is no question that it is the most magnificent Spider. It takes around six hours to climb to the top of Makra, and while it's not an especially difficult trek, people sometimes fall to their deaths on it.

Naran
The valley's most popular tourist destination, Naran, also boasts the highest population density. Tent communities, as well as a variety of hotel options and dining establishments, may be found here. The city of Naran is located at an elevation of 2427 meters, equivalent to 7693 feet above sea level. An approximate distance of 82 kilometers separates you from Balakot (51 miles). Even though Naran is the commercial hub of the entire Kaghan valley's tourism industry, the town does not have a single bank.
Saif ul Muluk Lake
Lake Saif-ul-Muluk is located around 10 kilometers to the east of Naran. It is arranged at approximately 3,212 meters, equal to 10,537 feet above ocean level. During the winter, the lake is protected by a sheet of ice; however, when the glacier begins to melt in April, it is possible to observe little chunks of ice floating on the water's surface around the lake's perimeter. Malika Parbat is the name of the mountain located just behind the lake. It is also possible to travel through a pass 4,300 meters high to reach the communities located on the other end of the lake.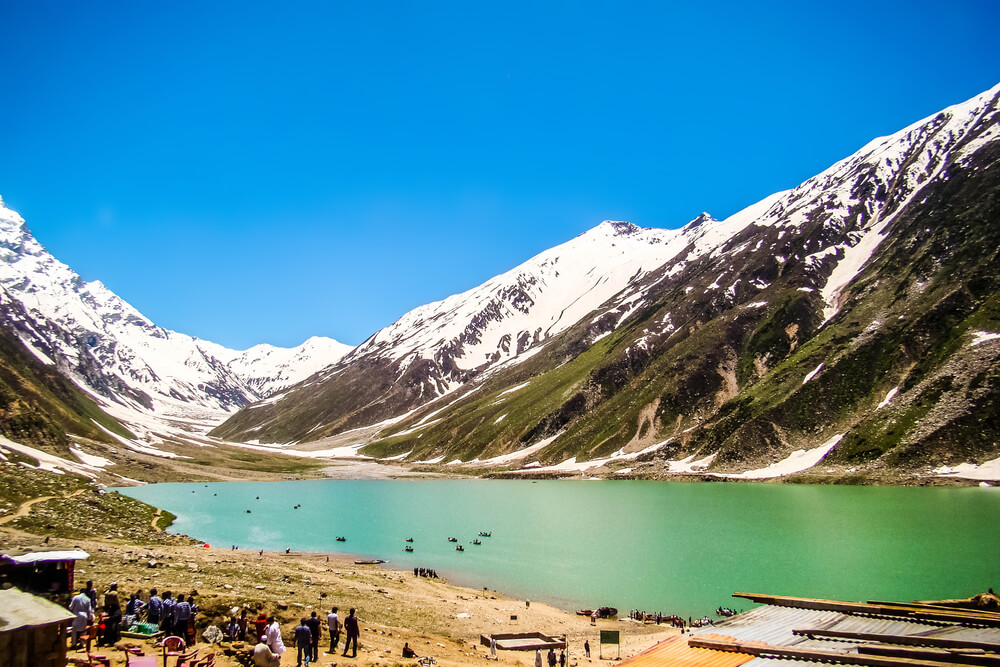 Batakundi at Kiwai
As one makes their way toward the Babusar pass, the first settlement they will come across is called Batakundi. Above sea level, Batakundi is situated at 2,624 meters, equivalent to 8607 feet. It is located sixteen kilometers away from Naran in its current configuration. At Batakundi, a PWD rest house and three various inns are available. The only town in the valley that stays open throughout the entire winter is Batakundi.
Lulusar Lake
The elevation of the lake is around 3,410 meters. The water is carried by the streams that drain into Kunhar from the lakes, contributing to the already high quality of the water. The surrounding area of Lulusar Lake is covered in blue and yellow wildflowers.
Babusar Pass
High mountains at the end of the Kaghan Valley make travel difficult; however, a pass provides access to the Chilas Valley for a road suitable for jeeps and other four-wheel drive vehicles. This is the Babusar Pass, which is 4,173 meters in height. The Kaghan valley, which points in the direction of the entire Kaghan display, ends at Babusar Pass. From Balakot, Babusar Pass is 161 kilometers away, while Naran is 75 kilometers away. A minaret is constructed at this location, with its focal point being the route's highest point (1,3690 feet). The Babusar Pass serves as the connecting link between the Kaghan and Gilgit valleys. Between October and June, the Babusar Pass Road is impassable and restricted during the stormy months.
In kiwai, many vast and spectacular mountains provide a beautiful picture of the area and scenic beauty to the eyes of the viewer. Moreover, there are many attractions for the eyes of visitors, like the most famous waterfalls, known as "kiwai Waterfall" and their renowned river "Kuchar river."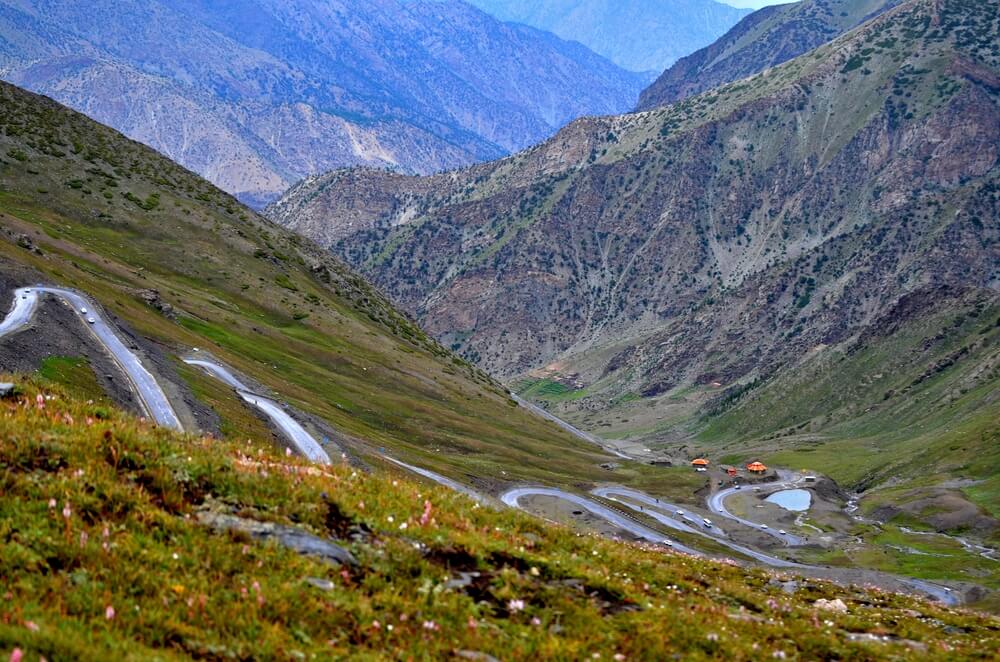 The dry products commonly known as dry fruits of this land are the essential commodities in the Kaghan valley. It would be best to acquire some of the created works, such as the expertly carved walnuts. Another actual item is the woolen felt rugs known as Namdas, and you can also get woolen shawls, weaved shawls, and shirts. These areas have cottage businesses operating; if you shop carefully, you might get incredible bargains. At the central market, the shops are stocked with a wide variety of handcrafted goods. A modest shopping center street like the bazaar in Murree may be found in Naran. There is easy access to all of life's fundamental requirements there. The inaugural bazaar offers a variety of goods and services, including mobile phone systems, portable shops, a bread restaurant, a general store, tailors, and even hairstylists.
How to Reach Kiwai?
You can only reach Kiwai using land resources like buses, cars, or any other land vehicle as there are few facilities to get kiwai there.
What are your favorite things to do in Kiwai?
One of the most well-known and popular things to do in Kiwai, Pakistan, is to take in the area's breathtaking waterfalls, which are known for being calming and relaxing. They will have a calming impact on you and remove all the tension that comes with living everyday life. No one could stay that without admiring the beauty of these spectacular waterfalls in the village of Pakistan, Kiwai. In addition, the kiwai region in Pakistan is home to an extensive and rugged mountain range, which offers visitors the opportunity to go hiking on the terrain.
Facilities in Kiwai
Due to the mountainous area, Kiwai does not have so much of facilities. Still, it provides enough facilities for visitors to visit the place, enjoy the area's beauty, and have loads of fun with family and friends. You may find a little trouble in the road areas but not more.
Kiwai Pakistan serves many visitors and travelers monthly and yearly, so the area has many hotels & restaurants there to help the respected visitors and travelers. In addition, kiwai Pakistan also has many dry fruit markets, serving as a healthy snack for travelers.
Shopping Centers
In kiwai, we don't get great shopping centers like in the city, but we can have different market stalls. So the area has all of the essentials and necessities and a unique shopping and market system.
Local Transport
We can also find local land transport in Kiwai with the most affordable price range. Not only shared transportation, but you can also have exclusive jeeps and cars for rent there, and you can enjoy a day on your own being your boss and enjoying your driving.
Nearby Attractions
The nearby attractions include; Shogran, Siri Lake, Musa ka Musala, and Manshi Top. You may find these spots nearby and can enjoy them easily in Kiwai. In kiwai, you can find many hotels to stay in, providing you with the best facilities.
What is the average cost of staying in hotels in Kiwai?
The average cost of staying in kiwai hotels ranges from 10,000 to 25,000, depending on the hotels and services provided by that particular hotel.
Conclusion
Let's make our way back to the Kiwai waterfall once more. You will not find a vista like this anywhere else, and the tranquil atmosphere is lovely. Go and make the most of your time with the one you love once you get there. The constant chaos of your workday will eventually bring some sense of order and consistency into your life.
Even so, it shouldn't put too much of a strain on your finances. Be sure to research the places you plan to visit before you go there because once you know what you're doing, it will be much easier to enjoy your time there. While in the area, you shouldn't miss out on seeing Mansehra, Battagram, Athmuqam, and Abbottabad. If you do, you won't be disappointed. Gather some information on locations that will make your time there more enjoyable and save you time looking for information once you are there. The climate and scenery of Kiwai are ideal for spending quality time with loved ones.
FAQs     
Is kiwai Worth Visiting?
The answer is Yes, kiwai is a place worth visiting, and you will not regret any penny in a second when you reach there and witness the scenery.
How is the road to Reach Kiwai?
The road to kiwai is not so comfortable and smooth, so you will have some hurdles getting there.
What is Kiwai Famous For?
Kiwai is famous for its beautiful waterfalls, the mountainous range for hiking, and tasty and healthy dry fruits.