Kaghan Valley
Among Pakistan's picturesque valleys, Kaghan Valley Pakistan is regarded as a gem. It is located in the Mansehra district. The Kagan Valley Mansehra, around 160 kilometers long, is a well-liked summer vacation destination for visitors from both domestic and foreign countries. The Valley extends over 155 kilometers through northern Pakistan, rising from a low point of 650 meters to a high height of 4,170 meters at the Babusar top.
Urdu is also commonly recognized. The two most common languages used in the Valley are Hindko and Gojri. Kaghan, Pakistan, is roughly 250 kilometers from Islamabad, the nation's capital. Taxila, Abbottabad, Mansehra, and Balakot are just a few of the towns and cities on the route to the Valley. Balakot is the final settlement before the beginning of the Valley.
Kagan History
KPK's Kaghan Valley, Pakistan, is well known for having a history that dates back to the British Colonial era. Many castes have occupied the area from the Stone Age to the present, including the Swati, Kashmiri, Awan, Durai, Quraish, and Mughal. As a result, the area has several historical structures and monuments. There are Buddhist stupas and temples, Islamic-era structures, Hindu and Sikh temples, Buddhist monasteries, and Colonial-era structures. Additionally, several folktales, archaeological tombs, and various mythical forms are well-known for their historical significance. You can bring your family to these old cemeteries and structures while on vacation in the Kaghan in KPK.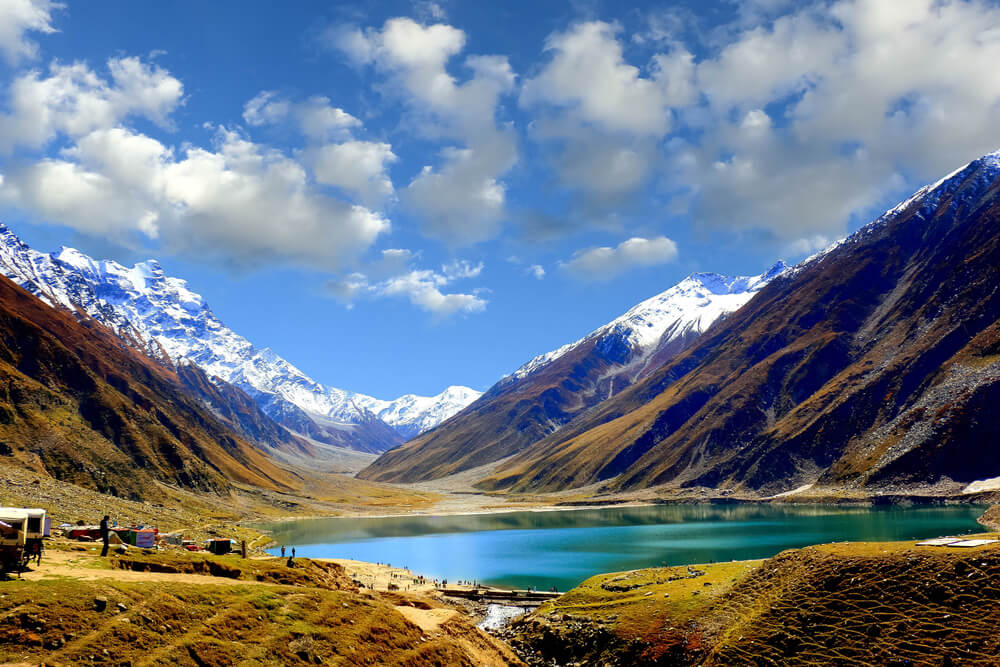 Kaghan Weather
The valley experiences summers from April through August. Therefore, the best time to visit the Kaghan is during these months;
In Kaghan, the monsoon season:
The period between May and September, or the monsoon season, sees a remarkable metamorphosis of the state. But in addition to making Kaghan, Pakistan, stunningly attractive, the persistent rain also renders the landside unstable. Nevertheless, beginning the rainy season is still advised as a suitable time to plan a trip to the Kaghan Valley.
Season of Winter in the Kaghan
Winter begins in September and till February. Additionally, the Kaghan experiences snowfall from November to February. December and January in Kaghan are the region's coldest winter months, making these times ideal for viewing snowfall in the Valley. It is the ideal time to visit and plan a tour with your friends if you want to take in the incredible beauty of this location despite the snowfall. Choose any season in Kaghan, and you will discover that it is a fantastic time to find the region's splendor and take in the breathtaking valley scenery away from the bustle of the city.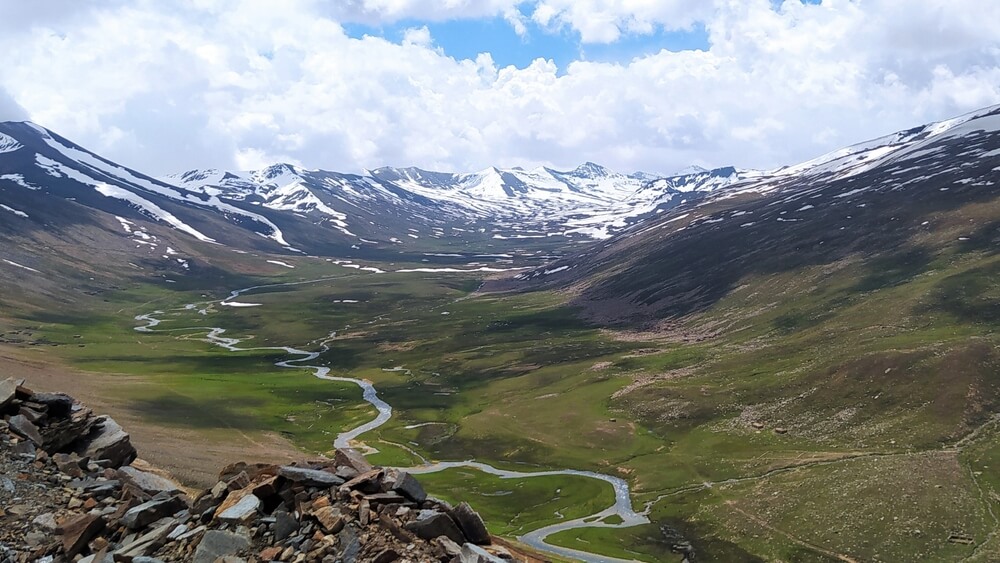 When is the Best Time to Visit Kaghan Valley Mansehra?
March to November is the most excellent season to visit Kaghan, Pakistan since it provides a lovely respite from the oppressive heat. However, many travel enthusiasts also enjoy planning trips throughout the winter. To make sure that your experience of river rafting and boating is the greatest it can be, they are committed to exceeding your expectations. However, it is strongly advised to visit Kaghan, Pakistan, in the summer.
Kaghan has a long history of being known worldwide as an adventurer's dream summer destination. The state still upholds that splendor. The valley experiences summers from April through August. These months are ideal for trips to the Kaghan Valley because of the favorable weather. Even though the sun shines brightly all day, nobody seems to mind. The temperature is always much more relaxed. As a result, this is also the ideal time to go camping in Kaghan to enjoy yourself and make a lasting impact.
How to Reach Kaghan?
By car, it is possible to go from Balakot to the Kaghan Valley via Abbottabad and Mansehra. Public buses and other forms of transportation can be used in Balakot to get to the Valley. Additionally, visitors can drive to Abbottabad or Mansehra from Peshawar, the country's capital of Islamabad, and then book a cab or another kind of public transportation to travel to Kaghan, Pakistan.
Summertime visitors can reach the Valley whenever possible, but wintertime travelers cannot. This is because, although these glaciers generally melt in February and April, they block the roads leading to the Kaghan during the winter. However, the highways and Babusar top are open from May to the end of September. May's high and low temperatures range from 11 °C (52 °F) to 3 °C (37 °F).
What to Pack for Kaghan Valley?
Do you want to know what to pack to enjoy an exciting trip? Keep reading.
1) Clothing and Footwear
2) Jeans or other warm pants
3) Sweater or pullover
4) Extra socks
5) Fleece
6) A pair of lightweight mitts or gloves
7) Lip balm (because of cold, dry weather)
8) Athletic shoes or other comfy footwear
9) Important Aspects of Health
10) A remedy for acute cases of motion sickness in an emergency
11) Pills
12) Wristband
13) Hand sanitizer
14) A vaccine card cover
15) Travel first aid kit
16) A water bottle that filters out germs and viruses
17) Because the water from the faucet in some regions may not be safe to drink, it is essential to have a water bottle that filters out contaminants.
18) Disinfectant wipes for use while traveling.
19) A backpack with anti-theft features
20) An anti-theft bag secures your valuables and provides peace of mind.
21) Money pouch
22) A money pouch to safeguard your passport and cards would be best.
23) A portable power bank capable of charging electronic gadgets
24) Travel adapter
25) Travel cervical pillow
Places to Visit in Kaghan
The Kaghan Valley, Pakistan, is home to several stunning destinations, detailed below.
Babusar Top
High mountains obstruct the Valley's ending, but a pass allows a jeep-accessible route to swerve into the Chilas Valley. This is Babusar top, which is 4,173 meters high. The Valley ends at Babusar Pass, which views the entire Kaghan region. Balakot and Naran are each 161 kilometers away from Babusar Pass. A minaret indicates that the pass's highest point is 13,690 feet. The entrance connecting Kaghan Manshera and Gilgit Valley is Babusar top. However, the road at Babusar top remains closed from October to June, and access is also limited during the monsoon season.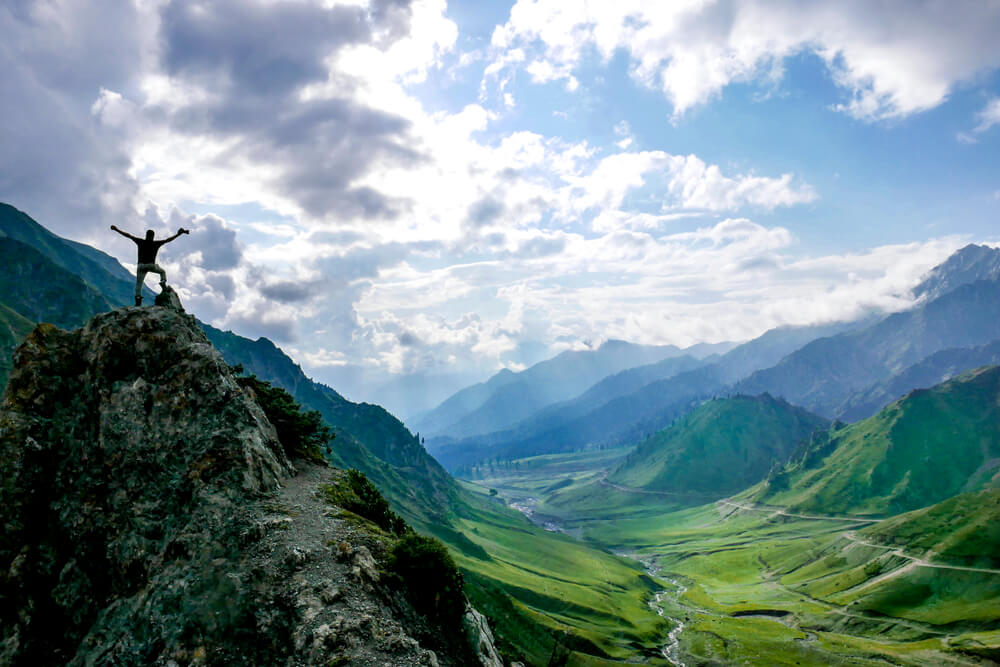 Lalazar Meadows
The site is accessible by the most treacherous jeep track, which has numerous twists and turns. Another trail takes hikers five hours to cross a pass from Lake Saiful Muluk. Again, you might locate a guide. Lalazar is a breathtaking Hill Station that no one should pass up seeing. The primary draw of the area is the beautiful natural scenery and vegetation. The realm's value looking is its inherently superb feature. One thing is sure when visiting the Kaghan: every traveler's wish will be satisfied if they see the lush, verdant Lalazar meadows within the vale.
Shogran
Shogran is a hill station 2,362 meters (7,749 feet) above sea level and is located on a grassy plateau in the Kaghan Valley in northern Pakistan. Shogran and Balakot are separated by a distance of 34 km (21 mi). The 212-kilometer, metal-paved road connecting Islamabad and Kiwai is in good condition (132 mi). Hotels and motels can be found for reasonable prices. The locals are tranquil and polite. Summertime access is possible. Both families and adventurers are drawn to it. You must visit Forest Rest House. The vast, beautiful green lawns are where most people sit and unwind. Entry may be prohibited when senior authorities visit or stay at rest homes.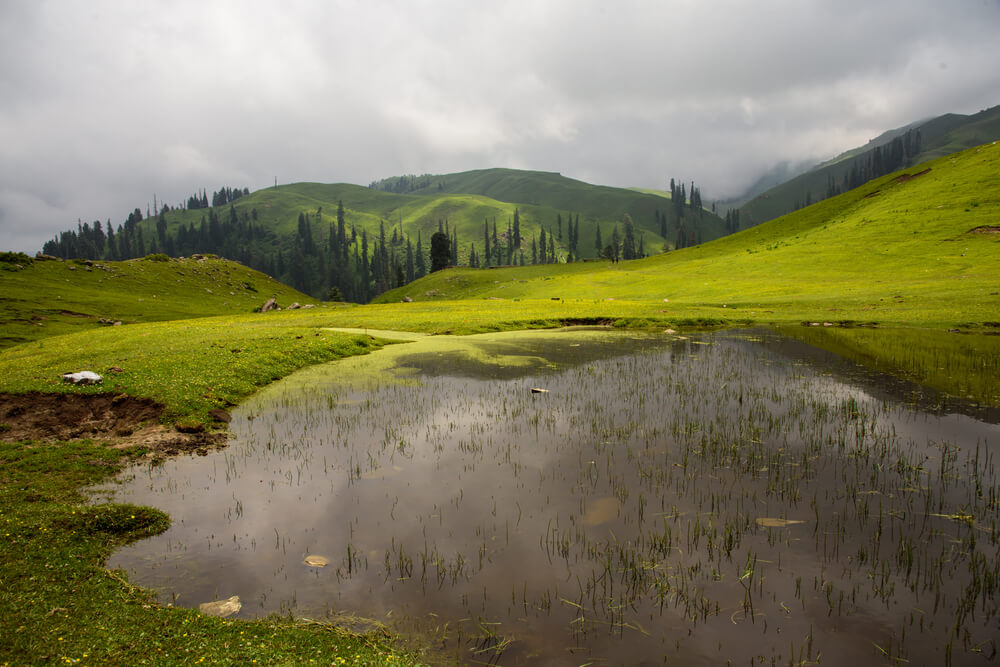 Siri Paye
One of Northern Pakistan's most stunning and attractive locations, Paye Meadows is filled with nature's rosy hues. Flowers bloom in the spring, and these vibrant creatures stand out against the stark white of Makra Peak. This location is ideal for a weekend excursion or even a full-fledged tour away from your demanding lifestyle. This tiny town offers a tour that only fills your day with happiness and excitement. one can experience the cool, fresh air and welcoming locals during the summer by traveling there. The beauty and allure of this location will live on in your memories for a very long time. As soon as you enter this captivating and colorful refuge, which offers guests a wealth of thrills and unique journeys, you will immediately feel like you have entered another universe. Words cannot adequately capture the true splendor of this natural wonder, and there is much to learn about Pakistan's lovely sanctuary.
Saif ul Malook Lake
Saif ul Mulook is a mountain lake in the Mansehra region of Khyber Pakhtunkhwa, at the northernmost point of the Kaghan Valley. This beautiful lake is one of the highest in Pakistan, rising 3,224 meters above sea level. Because of its ethereal beauty, this lake is home to many intriguing, mysterious legends of fairies and princes. Nearly 300,000 years ago, during the Pleistocene Era, Saif ul Malook was formed. The melting water was pooled in a sizable hole where the glacier once existed due to increasing temperatures and retreating glaciers.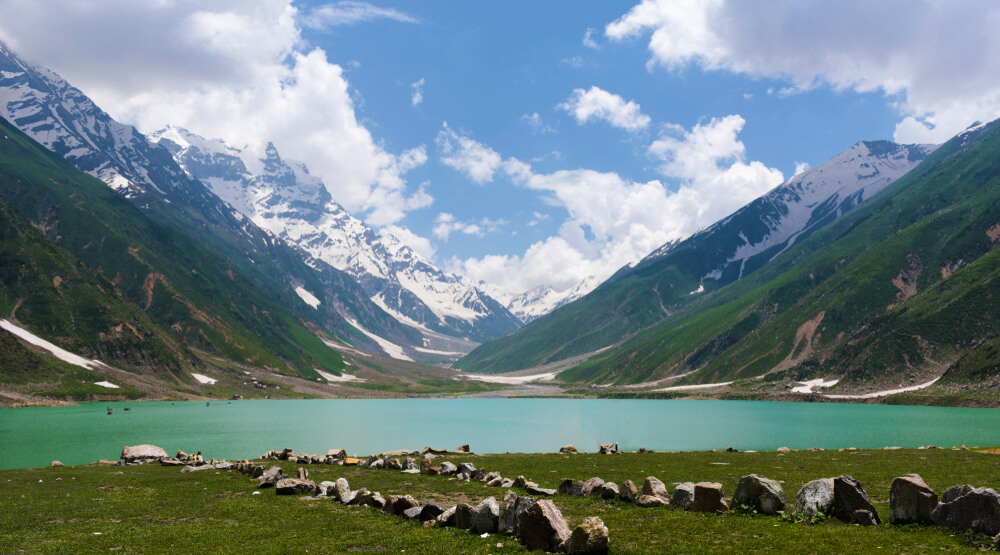 The Noori Top
Noori Top, located in the Kagan Valley, is the second-highest pass, rising about 12,500 feet above sea level. The province of Khyber Pakhtunkhawa and Kashmir share this border. The Noori Top trail begins from Jalkhad (in the Naran Valley) and ends close to Sharda (in the Kashmir Valley).
The Noori Top trail can be traveled on foot or with 4WD Jeeps or vehicles. In several places, the track is so narrow that only one car can pass, and if a vehicle is approaching from the other side, one must halt at a broadened area so the other vehicle can pass first. A 4WD car needs about 1:30 hours to get to the top from Jack. You will pass stunning mountain ranges covered in snow throughout this trek.
Dudipatsar Lake
Dudipatsar Lake, also known as Dudipat Lake, is located at the north end of the Kaghan Valley of the Mansehra District, Khyber Pakhtunkhwa. A mountain range surrounds it with snow-capped summits that shimmer with the deepest colors of bluish-green and symbolize the clouds in their calm.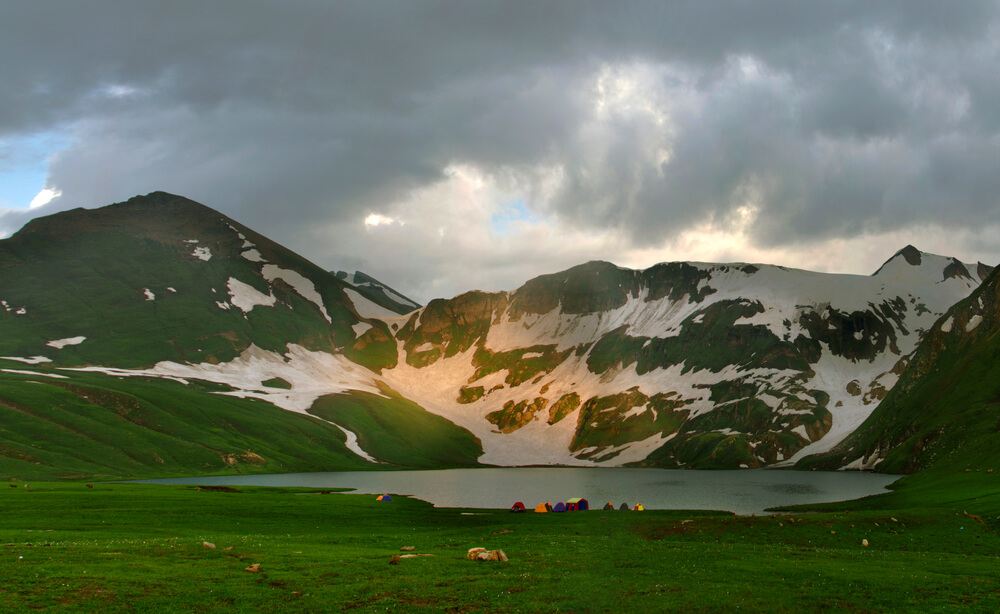 The lake is located in the Lulusar-Dudipatsar National Park at 3,800 meters. It is a popular tourist destination nestled between shady dales and snow-covered mountains. The lake and marshes are of enormous ecological significance for local wildlife and migrating waterfowl. Gilgit Baltistan has more than 6000 lakes, many unexplored, similar to Dudipatsar Lake.
Things to do in Kaghan Valley
There are many things and activities that you can do in Kagan Valley. Some of them are mentioned below. Also, there are many places to be visited in Kagan Valley.
Camping
Camping in the Kaghan Valley may result in an experience that enlightens your spirit while you're there. Visitors and hikers can either bring their tents and the supplies needed to use them, or they can rent ones instead. During the summer months, camping grounds are available in the neighboring regions of this beautiful Valley, which can host many vacationers. Camping spots like these can be found in Saiful Muluk Lake, Dudipatsar Lake, Lulusar Lake, Babusar Top, and Lalazar. At night, visitors can see a crystal-clear sky filled with stars. They can also enjoy the spectacular view of the early dawn, the sight of the lakes and surrounding mountains, and, most significantly, the view of Malika Parbat, the mountain that stands out the most.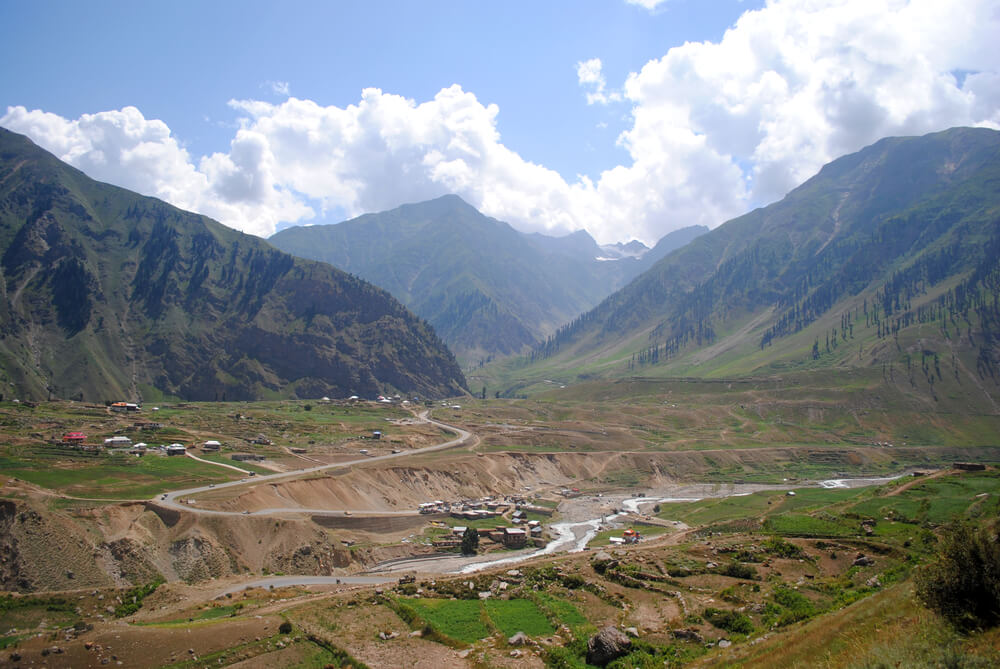 You must confirm that you have all the necessary supplies to camp while in the Valley. In addition, you are required to ensure the safety of your camping trip by following all the requirements, including bringing all your gear.
Boating and River Rafting
Boating and rafting trips can be appreciated because they are risk-free, entertaining, and offer a breathtaking experience. That is something that can only be felt by personally experiencing it. The personnel in the Valley are highly qualified and customer service oriented. They are dedicated to exceeding your expectations to ensure that your river rafting and boating experience is the best.
Facilities in the Kaghan Valley
The Valley receives thousands of tourists annually, so the Kaghan Valley offers many of its facilities to accommodate these visitors. They are responsible for the provision of the majority of the facilities.
Hotels in Kaghan Valley
The hotels listed below are among the most well-known and reputable in Kagan Valley, Pakistan.
1) Arcadian Sprucewoods Luxury Resort
2) Lalazar Family Resort
3) Pine Park Glade Luxury Resort
Mansehra to Kaghan Distance
The journey from Mansehra to Kaghan takes approximately 1 hour and 57 minutes. The distance from Mansehra to Kaghan is about 98 kilometers (km), which is equal to 60.9 miles (miles) or 52.9 nautical miles (nm).
What is the Average Price of a Hotel Stay?
The typical cost of a night's stay in a hotel is about 5,000 to 25,000 PKR.
Kaghan Location
The Kaghan Valley is found in the Pakistani province of Khyber Pakhtunkhwa, originally known as the North-West Frontier Province. To the north and east of the Valley is the Pakistani-administered territory of Gilgit-Baltistan, Azad Jammu, and Kashmir, respectively. Pinewoods and alpine meadows are abundant throughout the 155-kilometer-long Valley since the Lower Himalayan mountain range surrounds it. As a result, the climate in the Valley is characterized as alpine. The Valley is home to glaciers, lakes as bright as crystal, waterfalls, and icy mountain streams; these natural features may be found near the Kunhar River. The Kaghan is well-known for its breathtaking natural scenery; as a result, it is a favorite summer vacation destination for residents and visitors from other countries.
FAQs
Why is Kaghan Valley famous?
The Kaghan valley is well-known worldwide for its breathtaking natural scenery, which can be found in all its different environments.
Is Kaghan Valley located in the Himalayas?
No, the province of Khyber Pakhtunkhwa in Pakistan is home to the Kaghan Valley.
How many valleys are there in Pakistan?
You may find about forty breathtaking valleys in Pakistan, most of which are located in the country's northern regions.
Conclusion
A mountainous valley in the Mansehra District of Pakistan's Khyber Pakhtunkhwa region is referred to as the Kaghan Valley. The Kaghan Valley, found in the Pakistani province of Khyber Pakhtunkhwa, was initially known as the North-West Frontier Province. The Pakistani-administered regions of Gilgit-Baltistan, Azad Jammu, and Kashmir are north and east of the Valley. Pinewoods and alpine meadows are abundant throughout the 155-kilometer-long Valley since the Lower Himalayan mountain range surrounds it. As a result, the climate in the Valley is characterized as alpine.
The Valley is home to glaciers, lakes as bright as crystal, waterfalls, and icy mountain streams; these natural features may be found near the Kunhar River. The Kaghan is well-known for its breathtaking natural scenery. Hence, it is a favorite summer vacation destination for residents and visitors from other countries. The Kaghan weather is also delightful throughout the year."