Sapat Beach
If you're looking to get away from the city and find paradise on earth, Sapat Beach in Balochistan, Pakistan, is the best place to go. It is a natural spot where you can feel calm and enjoy the beautiful surroundings. The beach's white sand and the clean water of the Arabian Sea are incredibly inviting and scenic. So, get in the jeep and head to Sapat Beach for an unforgettable experience!
Located in the heart of Balochistan and on the shores of the Arabian Sea sits one of the most breathtaking beaches in Asia, Sapat Beach. This beach in Pakistan has the perfect combination of inviting sand and pristine waters, making it one of the country's top tourist destinations. Whether you're looking to relax and unwind or embark on an adventure, there are plenty of fun things at Sapat Beach that will make your trip there genuinely unforgettable. One of Pakistan's top tourist destinations, the beach welcomes thousands yearly. Many individuals seeking quiet, peaceful beach time away from their busy lives have yet to experience the spectacular, unspoiled natural beauty this offers.
Sapat Beach Balochistan Attractions and Location
This fantastic beach is home to many breathtaking attractions like caves, rock formations, etc. It is situated in the Labella district of Balochistan, around 220 kilometers from Karachi. Many tour operators in Karachi and Quetta can help you arrange transportation and guides for your trip to Sapat Beach. If you want an intriguing experience while on holiday, you should visit this beach.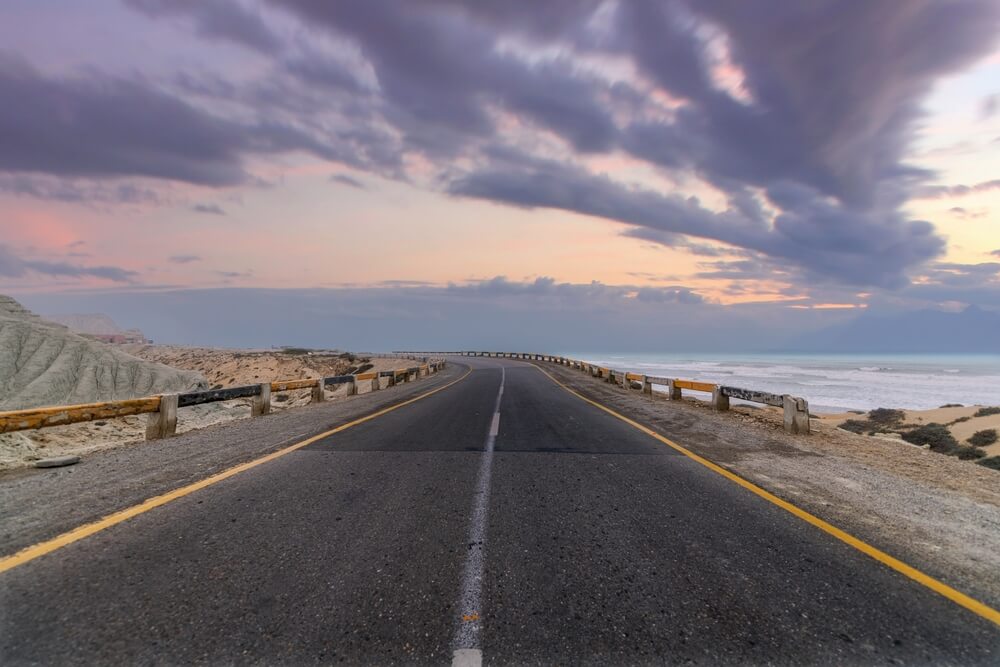 When is the best time to visit Sapat Beach?
The best time to visit Sapat Beach is between January and February when there is cold enough to enjoy the Arabian Sea. You might wish to bring some warm clothing when traveling to the beach during this period.
Recommended Gears
Due to the challenging track to this beach, the next gear should be on the top of your shopping list while visiting.
Extra pair of shoes and clothes
The sand is scorching and can burn your feet. The water also has a lot of salt, irritating your skin. If you have time before going to Sapat Beach, it's good to bring an extra pair of clothes and shoes.
Water and Food
When heading out for a day on Sapat Beach, it is always best to plan with water and food as there are no food stalls or café shops nearby. You should bring enough water to last all day and snacks like fruit and nuts to energize you.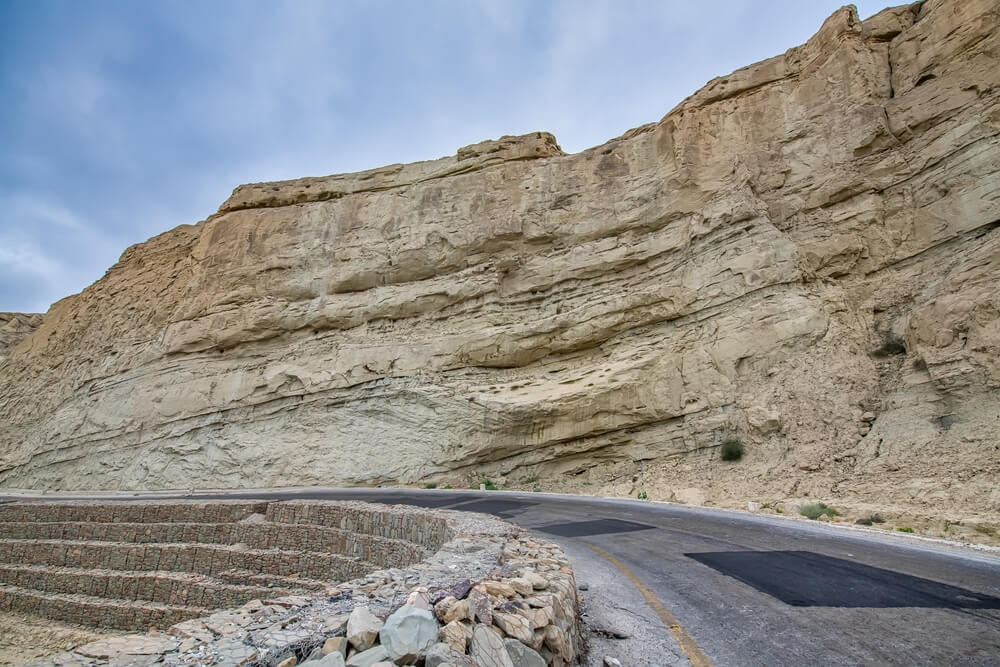 Camping Essentials
While visiting the beach, pack your camping essentials even if you plan to spend a day there because once you experience the scenic views of this beach, you will want to stay there more. Hence, it would be wise to come prepared with everything you need, including tents, sleeping bags, cooking gear (stove), food, and other items.
Umbrella/Raincoat
Sapat Beach weather can change immediately due to the nearby Arabian Sea. Hence, you may experience rain or drizzle there. Moreover, if you plan to visit it in colder months when precipitation occurs more often, remember to bring an umbrella or raincoat!
Attractions at Sapat Beach
There are countless attractions here. However, the following are more popular among tourists.
Amazing Views of the Arabian Sea
Sapat Beach has a stunning view of the Arabian Sea. The sea's waves shine at night, giving it a mystical look. The unique sound of the waves at the coastal line will take you to another world. It is safe for swimming as long as you don't swim out too far because there are no lifeguards on duty here.
Impressive Rock Formation (Buji Koh)
Another attraction is the impressive rock formation known as Buji Koh. The two-kilometer-long standalone Buji Koh is formed by the gradual accumulation of sand and other minerals found in the seawater. Since Buji means Sole Stand and Koh signifies mountain or hill, Buji Koh is the perfect name for this mountain.
Calm and Pleasant Atmosphere
Sapat Beach offers a calmer and more pleasant atmosphere than some of the other beaches on the coastline. The serene environment of the beach will take you to another world where you will forget your worries. The only sound you may hear at this beach is the water waves striking the edge of the Arabian sea.
Multiple Caves at Sapat Beach
Beaches with caves are not often known. However, there are numerous tiny and huge caves around Sapat Beach. From a distance, these caves appear breathtaking and give the entire coast a captivating, old-fashioned appearance. You can enter these caves with your lanterns to breathe interior darkness and tranquillity. The fantastic caves are a sight for visitors because of the unusual formations and remoteness. Exploring the caves will surely be a memorable experience for you.
The Most Beautiful View of the Sunset
Finding a location where you can see the sunset over the lake is difficult. Sapat Beach, however, is one of the locations where you may take in the spellbinding sight of the sun setting. The entire sky appears to be turning a magnificent shade of red and light orange as the sun gradually dips into the lake. People who go to this beach want to watch it for hours.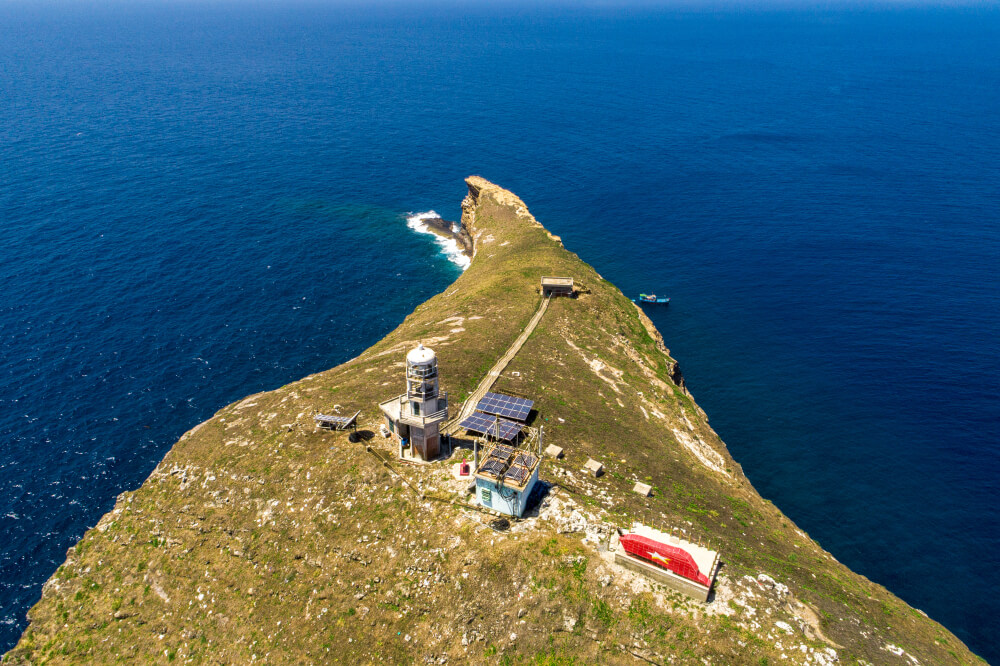 Attractive Desert
One of the attractions for locals and visitors is the desert. It is ideal for camping and provides several scenic views of the natural beauty of Pakistan. There are dunes, an oasis, and plenty of places to explore on foot or by jeep. So, you will never get bored at Sapat Beach desert.
Things to do at Sapat Beach
Various activities like jet skiing, snorkeling, and scuba diving are available on the beach. You can also enjoy the following activities or relax with a good book while enjoying the view of this beautiful place.
Camping
For those looking for an off-the-beaten-path experience, staying on the beach could be just what you need. No formal camping space exists, but you can camp wherever possible.
Fishing
If fishing is your thing, then the Sapat Beach area is perfect. The Arabian sea here provides you with many opportunities for fishing as there are different types of fish in this sea, and they can all be caught using specific methods and equipment. Don't forget to pack fishing essentials such as the fishing, rode, fishing reels, baits, lures, cooler, fish finder, sinkers, and hooks.
Photography
Sapat Beach has an excellent location and beautiful views. Many photographers find this region very photogenic due to its unique desert-ocean surroundings and the contrast of rock faces with waves crashing onto them. So, take your cameras and start capturing its beautiful vistas. The area also offers excellent opportunities for photography professionals to build their portfolio by capturing the fantastic horizon, beach, and waves with their cameras.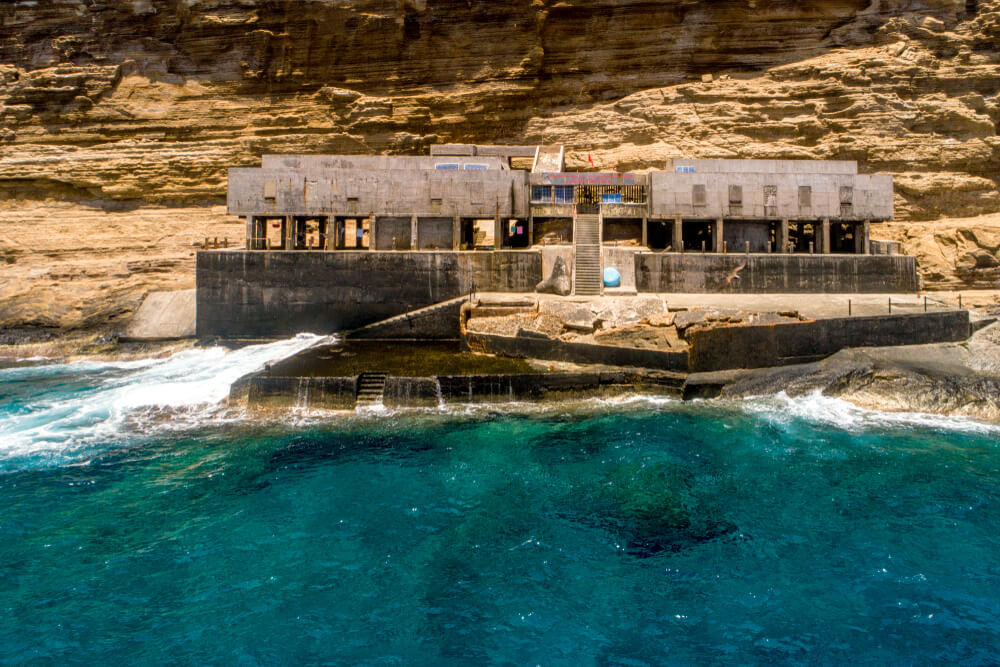 Swimming
This popular beach area is also fantastic for swimming with crystal clear waters and sandy shores. Many people love swimming in the pristine water near Sapat Beach, Baluchistan. However, remember that you should use extreme caution when swimming near marine life as they may have toxic stingers, particularly crabs. Don't forget to wear a life jacket and swimming flippers for a fantastic swimming experience.
Off-Roading
Some off-road routes from the coast allow you to explore more remote parts of the country. But, these roads are unpaved and bumpy, so if you're not used to driving conditions like these, then it would be best to leave your vehicle in town and explore by foot or bicycle.
How to Reach Sapat Beach?
Sapat Beach is one of the famous sandy beaches on the Makran coastal line that is 250 km from Karachi and 780 km from Quetta. If you are coming from Karachi, you must reach Agore, which takes 2 hours. Turn left and drive for another 45 minutes off-road to reach the beach.
How Much is the Distance to Reach Sapat Beach from Karachi?
The beautiful beach is far away from Karachi, the capital of Sindh. The stunning beach is part of the Lesbela district in Balochistan. The distance between Karachi and Sapat Beach is 220 km.
Location of Sapat Beach Gwadar:
It is a slight stretch located on the Makran coast in the Lasbela district of Baluchistan in Gwadar. The beach has a great rock formation called Buji Koh, a sheer cliff rising from the sand beneath it. To explore this remote beach of Baluchistan, you must use 4×4 vehicles. Travelers from all over Pakistan must reach this location via Karachi or Quetta.
FAQS
Is it safe to go to Sapat Beach with family?
Since the beach is wild and remote, taking your family there is up to you. The journey to the beach is long and rough, which can be difficult for families, especially kids and toddlers. Moreover, the beach lacks modern facilities, shops, and washrooms, so it would be difficult for your family to enjoy it there. Generally, the route to Sapat Beach is safe for friends and families.
Are there any Restaurants or Resorts at Sapat Beach?
Sapat Beach is a newly discovered beach near the famous Kund Malir beach. This wild and remote beach in the Lesbela district has all the beauty in the world but no modern facilities such as restaurants and eateries.
Conclusion
Discovered in 2017 by a group of bikers, Sapat Beach, or Buji Koh is one of the most inviting beaches in Baluchistan. It is located at a considerable difference from Karachi and Quetta. This stunning beach offers many caves, unspoiled beaches, and green-blue water of the Arabian Sea for visitors to enjoy. The beach also has different living species, such as a healthy population of crabs and turtles that tourists can see on this beach. You will require 4×4 wheels to reach there, and don't forget to pack snacks and sanitary items because there are no facilities available at or near the beach.