Hingol National Park
Hingol National Park is one of the wonders of Pakistan and a prominent natural reserve of Pakistan. It was given the status of a wildlife park in 1988. The sandy terrain, active mud volcanoes, and striking rock patterns of the Hingol National Park create an exceptional sight for its visitors. The Park has great historical, cultural, and environmental importance. There are ancient religious spots like an old temple that Hindus visit for pilgrimage and other religious rituals. The famous Princess of Hope and the Sphinx of Balochistan are also in this Park. The Park comes from the Hingol River, which runs through it and flows into the Arabian Sea. It has dry and sub-tropical vegetation on the northern side and a series of active volcanoes on the east from which methane and mud flow instead of lava. The Park is also a habitat for various land and water animals like salt and freshwater. Where we see the beautiful greens in the northern areas of Pakistan, Hingol National Park contains amazing brown mountain views.
History of Hingol National Park
Hingol National Park has traces of the 8500-year-old Neolithic site of Mehrgarh. This place has links to ancient Hindu tribes as well. Hinglaj Mata, also known as Hinglaj Devi and Nani Mandir, is a famous Hindu Temple found there. Every April, Hindus from around the world visit this temple to perform the pilgrimage. The temple is inside a cave on a mountain on the Makran Coastal Highway. The Hingol River has historical significance for Hindus who bathe in the river to purify themselves before reaching the shrine of their Goddess. The temple is strong evidence of the presence of Hindus in this region in the past.
Hingol National Park Weather
The weather of Hingul National Park is generally moderate all year round because of its location near the equator and the cool sea breeze that gives a cooling effect. The region is typically dry, and rainfall is scarce. The best time of the year to visit this place is between February to May and September to November, when the temperatures are neither too hot nor too warm. There are chances of rain as little as 2 mm between September and December.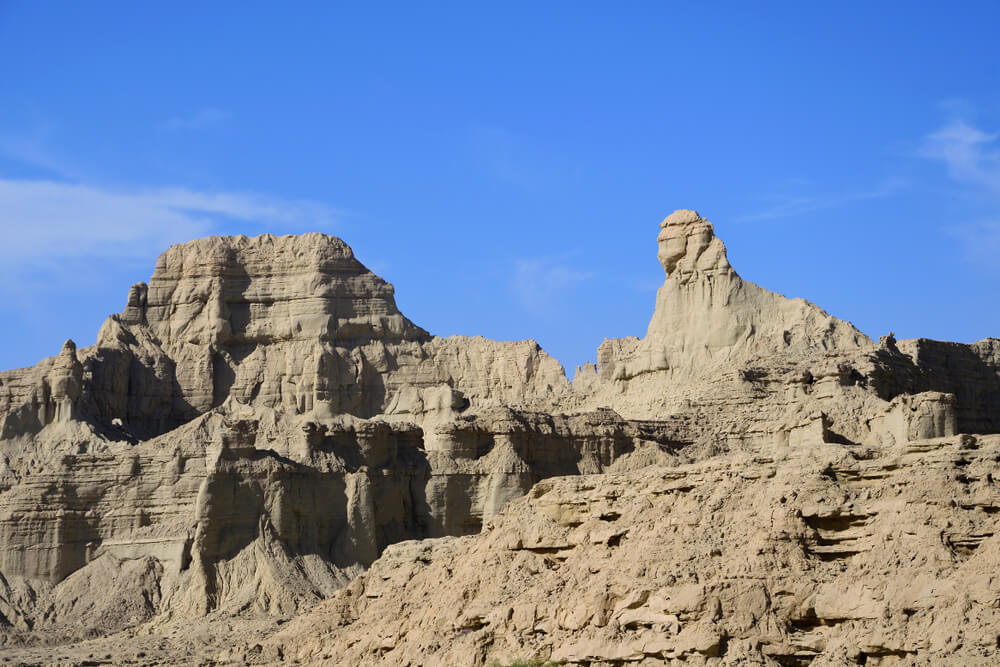 Wildlife Sanctuary
Hingol National Park Balochistan has very little vegetation. There is an arid subtropical forest in the north that inhabits animals. The Park contains the Hingol River and its delta, which flows into the sea and nurtures a wide variety of freshwater fishes and reptiles. There are 250 plant species found in the Park. The Park has vast topography, including mountains and deserts, and thus has varying animal species.
There are around 35 species of mammals, 185 species of birds, and 65 species of amphibians and reptiles in Hingol National Park. Some of the animals are considered endangered. The Park is home to notable wildlife species like Sindhi ibex, Balochistan urial, and Chinkara. Around the Hinglaj and Rodani Mountain area, ibex is found in large numbers living on steep mountain slopes. Golden Mahseer, Botchee, and Dolphins are also inhabitants of the Hingol River.
Mammals in the Park include leopard, Caracal, Jungle cat, Asiatic cat, Indian gerbil, Bengal fox, Golden jackal, White-footed fox, Striped Hyena, etc. Many of these animals are hard to find and considered near extinction due to changing weather and poor park management. The scant rainfall is also a reason for the death of these animals.
Desert covers a large part of the Park and is home to many reptile species like the Marsh crocodile, Olive ridley, green sea turtle, Yellow monitor, Desert monitor, Carrot-tail viper gecko, India sand-swimmer, etc. The dry weather and losing sand encourage reptiles' growth and make the Park a dangerous place to visit, as some of these can be poisonous.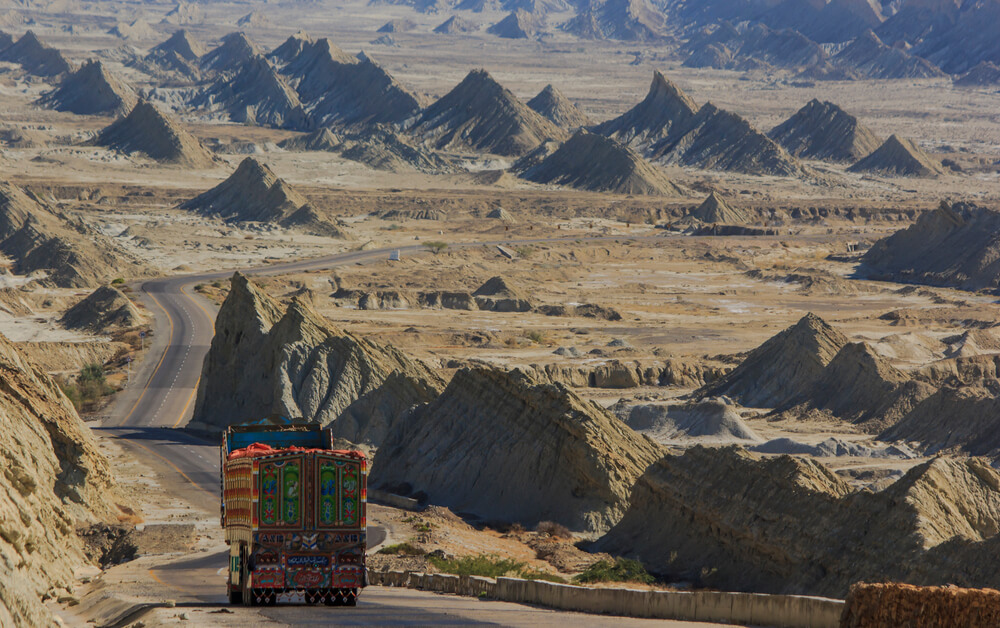 Hingol Park attracts many birds, some of which are seasonal visitors. Houbara Bustard, Dalmatian, and spot-billed Pelican are rare and valuable bird species. Other species of birds found in the wildlife park are the Imperial eagle, Golden eagle, Tawny eagle, Kestrel, Stone-curlew, Crowned sandgrouse, Indian eagle-owl, Siberian stonechat, Hoopoe, Shrike, and Black ibis.
Biggest Natural Park in Pakistan
Hingol National Park is the most significant natural Park in Pakistan. It was given this status in the wake of the natural reserves and the wildlife sanctuary at the Park. The Balochistan government takes care of this Park, and wildlife hunting is prohibited inside to preserve the valuable species of animals rarely found in the region. The changing climatic temperatures and lack of resources have threatened many animals.
Attractions at Hingol National Park
Pakistan is a beautiful country that fascinates every explorer with its geological wonders and spectacular landscape. Let's explore all the attractions; this fantastic Park offers to enjoy.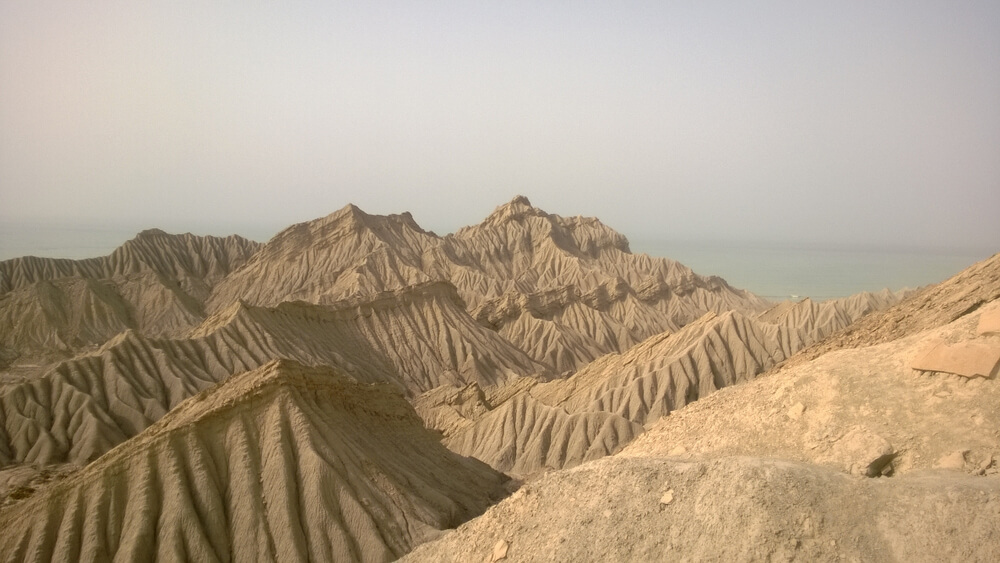 Princess of Hope
If you have ever visited Hingol National Park, you know that this Park is packed with gorges and mountains of mud and rock. Over time various climatic changes, erosions, and weather alterations have caused the formation of many sculptures like statues or rock formations, such as the princess of hope. Standing on the mountain range in the National Park, Princess of Hope is a sculpted figure-like rock formation that attracts everybody to its stunning look.
The Great Sphinx
The breathtakingly beautiful and eye-catching natural formations of mud and rock are a significant tourist attraction in Hingol Park. Like the princess of hope, these rock formations result from rain and wind on these rocks. Another robust sculpted structure in the Park is a sphinx. A sphinx is a mythical creature with a human head and a lion's body. The sphinx in the Hingol National Park is also called the lion of Balochistan. Its similarities to many such structures in Egypt make it attractive to tourists. However, the most fantastic thing about the lion of Balochistan is that, unlike the Sphinx in Egypt, this stunning rock formation is not artificial.
Hinglaj Devi Mandir.
The National Park is also home to a temple called Hinglaj Devi mandir. The temple is located in a cave in the Makran desert. This place holds religious importance and spiritual reverence for the Hindu community in Pakistan. Many Hindu devotees from all over the country visit the temple to attend a pilgrimage of 4 days.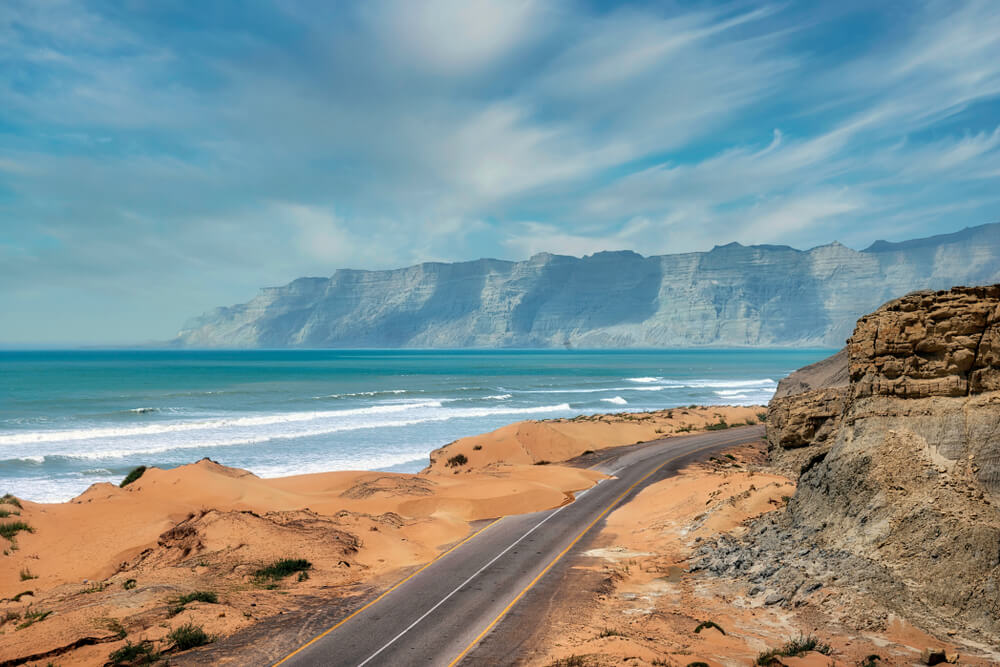 Mud Volcanoes
The Hingol National Park is a Park with panoramic views of many natural attractions. One of the most stunning geological attractions of this National Park in Balochistan is the mud volcanoes. The Park contains three mud volcanoes in the remotest parts. There is an active volcano that splits mud instead of lava called Chandracup. It is an important place for the Hindu community in Pakistan, who often make pilgrimages to this area. Locals can only guide the location of these three mud volcanoes. Apart from these mud volcanoes, you can also enjoy the view of the famous SUI southern gas company installed close to these mud volcanoes.
Flora And Fauna
Hingol National Park is a wildlife sanctuary and reserve located in Balochistan province. Pakistan has been blessed with unusual species of plants and animals, many of which can be found in the Park in the lasbela district. Visitors can enjoy the beauty of Pakistan sand cats, Indian foxes, green sea turtles, Egyptian vultures, Dalmatian pelicans, Sindh leopards, and Golden jackals.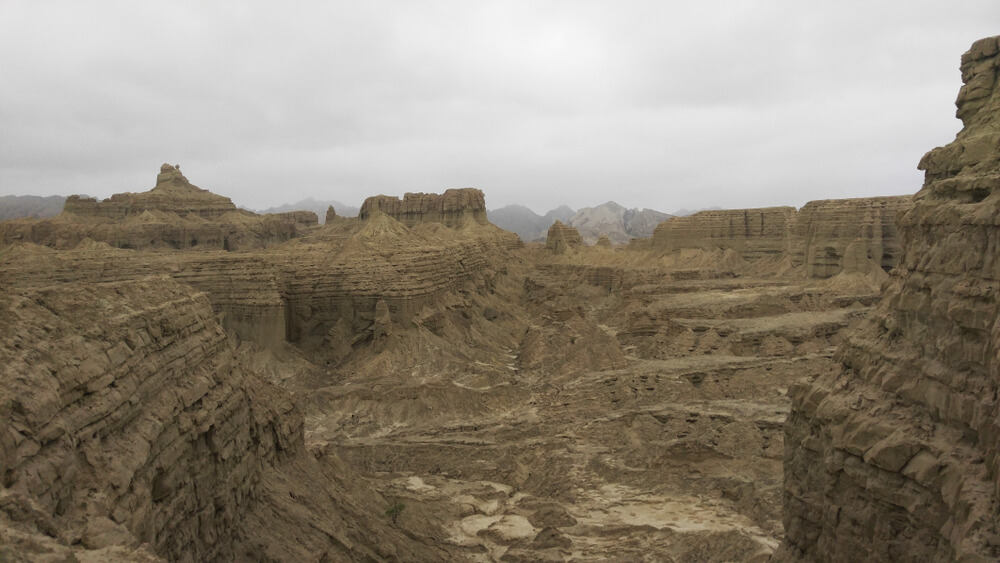 If you talk about the flora of the National Park, it has the best variety of plant species that are very well equipped to survive in the muddy and rocky terrain of the Park. If you move toward the desert area of the Park, it is also adored with many heat-resistant plants such as Cacti and Keekar. Don't forget to snap pictures of flora and fauna of the Park to make the trip memorable.
Buzi Pass
Buzi pass is part of the large Makran coastal highway, but its specialty is that as you move through this pass, you can enjoy the historical stone and mud mountains on both sides of the road, ideally between the hills. The Buzi pass is the best part of the highway for motorcycle riders.
Things to do in Hingol National Park
The wide variety of landforms and the beautiful sea give many options for what to do at the Park. One can go sightseeing at the temple or find natural oases in the desert in lakes and ponds covered with wild vegetation on the sides. A day can be spent at the beach of Kund Malir or exploring unique landscapes and rocky mountains and seeing Princess of Hope, a stone shaped like a princess looking over the horizon, or the Balochistan Sphinx, which is a lion-shaped stone. At Hingol National Park, the visitors enjoy mountain climbing, nature trails, bird watching, hiking, boating or sailing in crystal clear water, and even camping. The visitors can also attend religious or cultural festivals at the Hindu temple.
Are there any restaurants near Hingol National park?
The Makran Coastal Highway does not have a lot of snack stops on the way. Some local restaurants can be found at a distance where one can stop for a tea break while enjoying the scenic beauty. At Kund Malir, a few restaurants have opened which serve fresh meals to passers-by. It is recommended that travelers keep a few snacks with them to munch on the way. Having enough drinking water is a must to remember.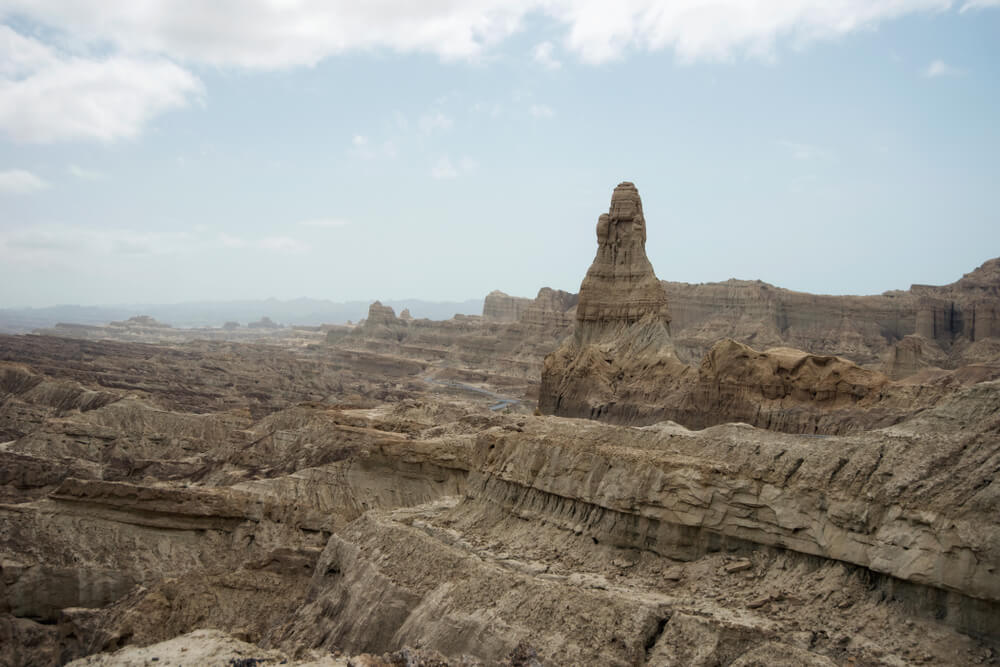 How do you get to Hingol National Park?
Hingol National Park can be reached from Karachi and a straight drive along Makran Coastal Highway. It takes about 3.5 hours to get here.
Karachi to Hingol National Park Distance
The distance from Karachi to Hingol National Park is 246km.
Hingol National Park location
It is located on the Makran Coast, southwestern Balochistan, about 190 km (straight line) west of Karachi.
FAQs
How many national parks are there in Balochistan?
Balochistan has three national parks. Ziarat national park is a 21,450-ha park of juniper forest in the ziarat district, 130 KM away from Quetta. It was established in 2021. Hazargangi children is another national park in the Mustang district that offers a home to rare Chiltan Ibexes. It was established in 1980 and had an area of 15,555 ha.
Lastly, Hingol national park is the largest Park in the province, with an area of 165,004 ha spread across three districts. It offers diverse landscapes and ecosystems for many animals.
How long is Hingol National Park?
Hingol national park has an area of 6,200 square kilometers across three districts in the Balochistan Province: Gawadar, Awaran, and Lasbela. The stunning garden is named for the Hingol River, the longest river in Balochistan, and flows year-round through this arid province.
Why is Hingol National Park famous?
It is one of the province's most significant national parks in Balochistan to protect endangered flora and fauna. The Park is home to Chinkara Gazelle, wild Sindh Ibex, and Balochistan Urial. It is located about 250 kilometers northwest of Karachi and offers many distinct ecosystems.
Conclusion
Hingol National Park is the largest natural Park in Pakistan. The Park got this status to preserve wildlife. It also contains active mud volcanoes and natural minerals and resources. Recently, the beautiful coast of Kund Malir has been discovered on the way to Gwadar, spreading fame about the Park. People from Karachi visit it for a day and return mesmerized by Balochistan's nature and scenic beauty. Once neglected, the province of Balochistan is getting people's attention worldwide. The Park has a wildlife sanctuary, and many uncommon and extraordinary animal species can be found there. The area holds historical and cultural importance too. The Hingol National Park needs funds to conserve flora and fauna found exclusively in this region.