Gwadar Port
Gwadar port is the third largest port of Pakistan, situated in the Baluchistan province at Gwadar. It is under the administrative control of the maritime secretary of Pakistan, but operation control is under China's overseas port holding company.
This deep sea water port first got attention in 1954, and not until 2007 was this port inaugurated by the President of Pakistan. Since then, the port has been constructed in different stages and phases using a lot of lands near Gwadar Bay.
The main aim of this port is to link the Northern part of Pakistan and the western parts of China to a deep sea port. It is also very helpful in improving the infrastructure of much-neglected Baluchistan and the livelihood of the province's citizens.
Location and Background
Gwadar seaport is located on the southwestern side of the Arabian Sea. This coastline of Pakistan is in the Balochistan province. The history of the Gwadar port is fascinating. In 1783, the defeated ruler of Kalat granted sovereignty over Gwadar to Taymor Sultan. On September 8, 1958, Gwadar officially became part of Pakistan after we purchased the Gwadar enclave from Oman. Strategically Gwadar is located at the mouth of the Persian Gulf and the apex of the Arabian Sea. District Gwadar boundary touches Iran on the west, the Arabian Sea on the south, Awaran and Lasbella on the east, and District Kech on the North.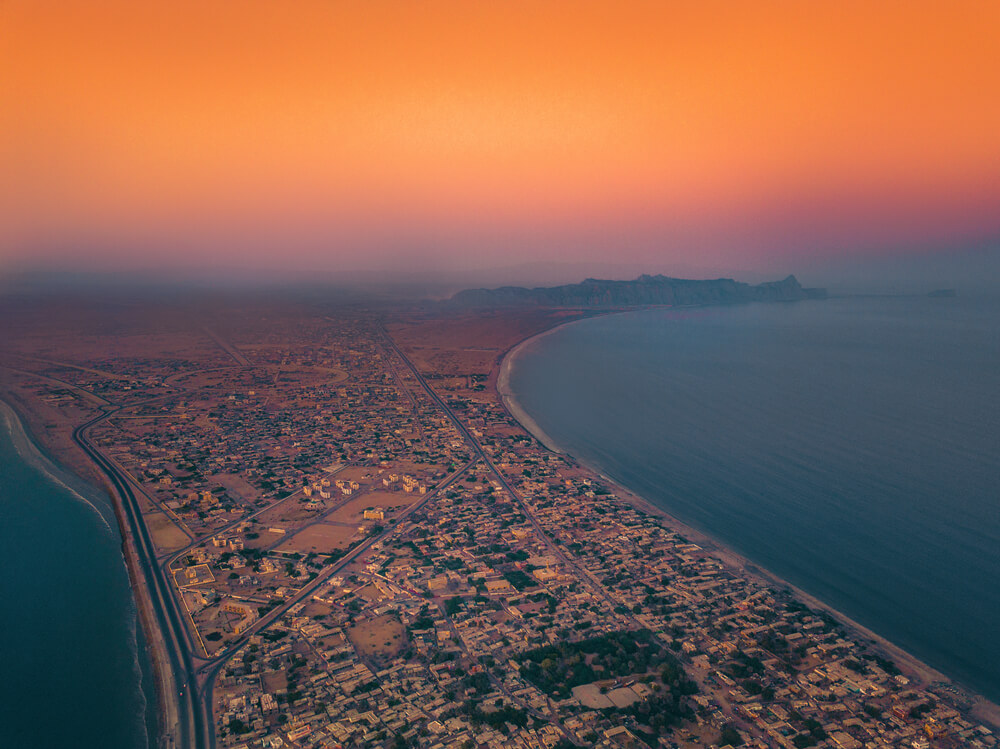 Why is Gwadar an important Sea Port?
According to economic analysts, Gwadar, Pakistan, is rapidly becoming the central hub of international trading with lifelong commercial and business activities. It can potentially play an essential role in boosting Pakistan's economy. Pakistan's government has declared its deepest seaport as a duty-free port while an economic-free zone has been established already. It is constructed in a wide-open sea where the mother vessel can dock directly. This port can connect almost half of the world through pipelines, roads, railways, and sea routes.
How deep is Gwadar Port?
Gwadar port can handle bulk carriers of 50,000 DWT at a maximum depth of 12.5 meters. It has an impressive 4.7 km long approach channel dug up to 14.4 m at the outer track. At the inner turning basin/channel, the dig-up is 13.8 m. The port has a 5 m depth alongside the berth. This port covers almost 64000 sqm of area. The internal channel is 155m, and the outer channel has a width of 206m. The turning basin has a diameter of 595m.
What to pack for visiting Gwadar Port?
Gwadar has recently become a busy tourist destination. Travelers have started to come here and enjoy the scenic beauty of places like Kund Malir, Omrara Beach, and many others, mainly after discovering unexplored regions and their instant fame through social media. You can conveniently plan a trip to Gwadar over the weekend. Explore the newly discovered area in your car and then stay a night in a comfortable motel. There are a few things you need to carry. If visitors are going in the winter season, take sufficient warm layers and dress warmly. The list below is the essentials visitor can consider.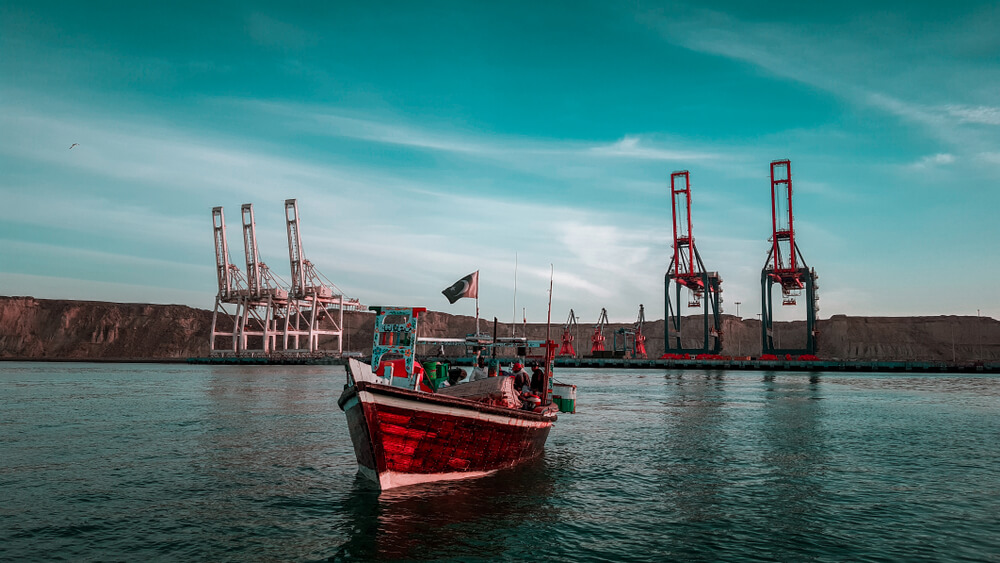 Flashlight
Pair of clothes
Comfortable shoes
Hat
Cap
Sunglasses
Light jacket
Hand sanitizer and wet wipes
First aid kit
Water and snacks
Camera
What is the best time to visit Gwadar Port?
Gwadar usually has a hot and arid climate, despite being a coastal town typical of any Baluchistan region. The best time to visit Gwadar would be from September to March during low tide season. But it would help if you remembered the coldest December to February. The temperature can go as low as one to two degrees centigrade in these months. But visitors who like chilly winds and cold water don't want to miss these months. Other visitors who like average weather can visit from September to March. Don't forget to check out these places in Gwadar:
Coastal features of Gwadar Port
Gwadar port has many coastal features that have made it a desirable option for a deep-sea port. It is located on the western end of the coast of Baluchistan. Gwadar has a total 600 km coastal belt with bays and beaches. It lies 624 km from the Strait of Hormuz, a critical route for oil tankers bound for western countries and Japan out of the Persian Gulf.
Construction Phases / Plans and Progress of Gwader Port
The development of the third operating seaport of Pakistan began in 2002. During its first phase, three multipurpose berths, each 602m long, a turning basin of 450m in diameter, a 100 m service berth, and infrastructure facilities for a port operation like pilot boats, tugs, and a survey vessel, were completed. The cost of building in phase 1 was $248 million. It was inaugurated in 2007 and opened new avenues for trade for the nation. China-Pakistan Economic Corridor (CPEC) is a project that officially started in 2017 and included all the construction at Gwadar Bandargah.
Currently, the port is going through phase II, which involves constructing nine new multipurpose berths. Along the shoreline of Demi Zirr bay, Cargo terminals will be built.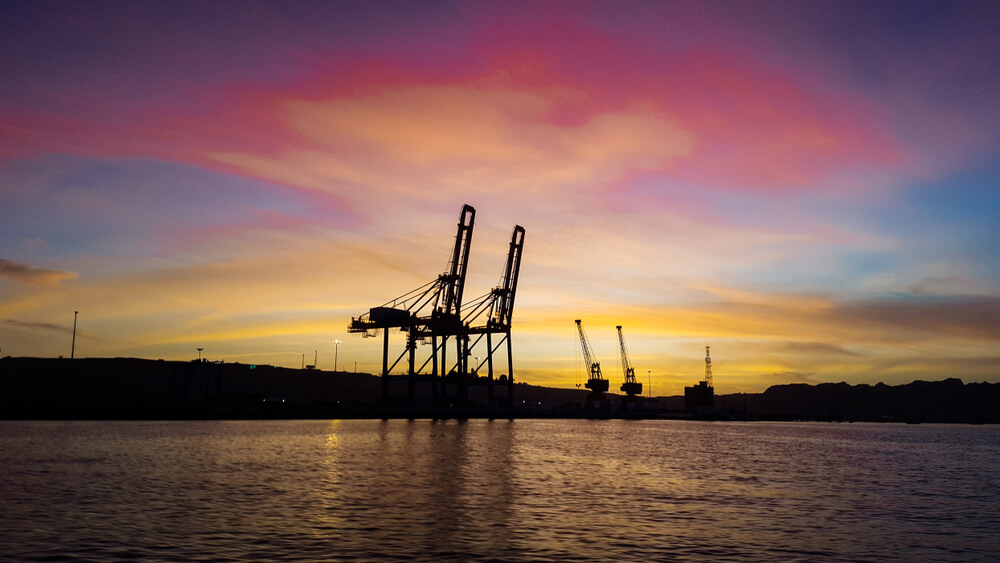 The second phase is still in progress under agreements from CPEC. This phase is estimated to cost $1.08 million and started in September 2018. The new stage has been on a fast-track development plan. During this phase, a six-lane East Bay Expressway will be constructed to connect the Makran Coastal Highway to increase connectivity and aid the transportation of goods from the port to the country's southern port city Karachi. A new international Gwadar Airport is also in progress, along with building a desalination plant, a 300 Megawatt coal-fired power plant and an approach channel 14.5m deep. The government also plans to add more facilities like a bulk cargo terminal, oil terminal etc., that will increase the capacity and functioning of the Gwadar port multiple times. It will create employment opportunities for our local workers and attract foreign investors empowering current and future projects. Another proposal is being discussed to install a 50-megawatt independent power plant. It is to resolve the electricity shortage in Gwadar city.
Gwadar port has container terminals, cranes, an inter-modal transport system, storage facilities, a port information system and an approach channel. Port offers various services, including tugboat, shipping tally, and pilotage. Since the port is still in development, there are chances of more enhanced and automated facilities.
Importance of Gwadar Port / Economic Benefits of Gwadar Port
Gwadar port holds great economic importance for Pakistan. It is located at a cross junction between oil trade routes of other countries via sea. Its position between Afghanistan, a land-locked country, and China, which also needs a shorter route for trade as most of the year its sea is frozen, gives Gwadar a preferred international sea trade route. Gwadar connects and is well-suited for sea trade between Central Asia, the Middle East and South Asia. The beautiful sea line promotes tourism and pulls foreign investors into the country, which will help explore mineral treasures, oil, and gas in Balochistan. China has invested heavily in Gwadar sea port which will help Pakistan prosper and progress in the marine trade.
A means to circumvent the Straits of Malacca
Almost 80% of China's oil and coal imports are via the Straits of Malacca, which is constantly patrolled by the US navy. In times of tension between the two superpowers, the security of China's energy trade can be compromised. Even though imports by sea are way cheaper than imports via Gwadar port, it gives it secure passage during hostile times. China plans to spread a pipeline to Gwadar to transport oil faster and more affordable.
Provides Access to Western China
China is one of the largest countries in the world. The western province of China is closer to Gwadar than the seaport on the eastern side of China. Trade from the Xinjiang region to the Middle East, Africa, and Europe is feasible for the Chinese and gives Pakistan development opportunities in many areas.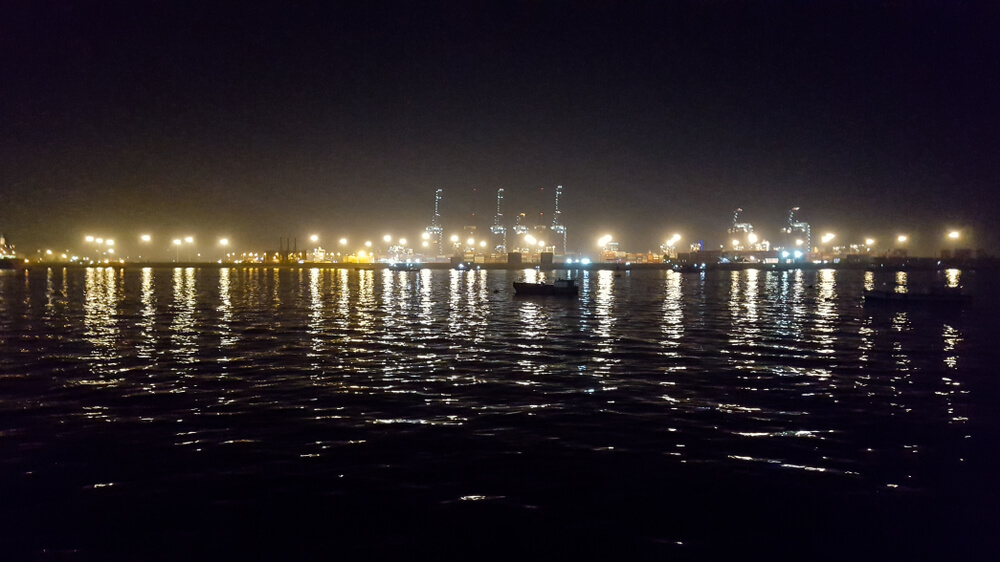 Acts as a Hub for Central Asian Republics
Pakistan is blessed to have a deep sea port and can carry out trade without any restriction all year round. As China is developing the CPEC route in Pakistan, many landlocked Central Asian countries have expressed their desire to join it. Kazakhstan's Prime Minister has shown a willingness to connect to the CPEC route to conduct trade through the port as it is also a landlocked country.
Tajikistan, surrounded by land on all sides, has shown interest in developing road networks to reach Pakistan's sea ports to cut down trade costs and bypass routes through Afghanistan, which have been badly affected by civil war and American invasion. Pakistan's Prime Minister received requests in 2015 and received approval from all political parties. Tajikistan and Kashgar are linked through Pamir Highway through Kulma Pass. Many other republics support the CPEC route to join Central Asian countries to Pakistan's seaport.
CPEC Gwadar Port and Energy Trade
CPEC Gwadar port is under development and consists of a mega project mainly aiming to join China's northwestern province Xinjiang to Gwadar port for energy trade. It involves spreading an oil pipeline and networks of roads and railways to facilitate China's trade and development projects in Pakistan funded by their government.
It also results in regional development in the province of Balochistan, employing an estimated 40,000 people and extracting valuable minerals, oil, and gas. Transport facilities and roads have improved, proving beneficial in connecting local regions. A desalination plant of 2.5 million gallons has been installed, providing clean water to locals, and three more have been projected to increase this to 5 million gallons.
A coal power plant aims to provide a continuous power supply to the citizens and will supplement efforts for self-reliance in combating the energy shortage. A floating liquefied natural gas plant is under progress with a capacity of 500 million cubic feet per day as a part of the Gwadar-Nawabshah project, a part of the Iran-Pakistan pipeline costing $2.5 billion, funded by the Chinese.
The port is capable of handling over a million tons of cargo. It was reported that by Sep 2018, 99 ships loaded with cargo from seven different countries were docked at Gwadar Port which accumulates shipments weighing 1.439 million tons of cargo.
Operations on Gwadar Port
The Gwadar port is a transit for trade for many central Asian countries. Its deep sea port is operational throughout the year in opposition to China, whose sea freezes in winter. The port is quite busy, with an average interchange is 24 ships per day. The latest technological infrastructure under the CPEC provides the most modern and state-of-the-art equipment like cranes, storage, etc. The great boat transports different merchandise to and from the USA, Far East, China, Europe, and Africa. It is an extra port for the country and carries trade through the Afghan region, China, and other central Asian areas.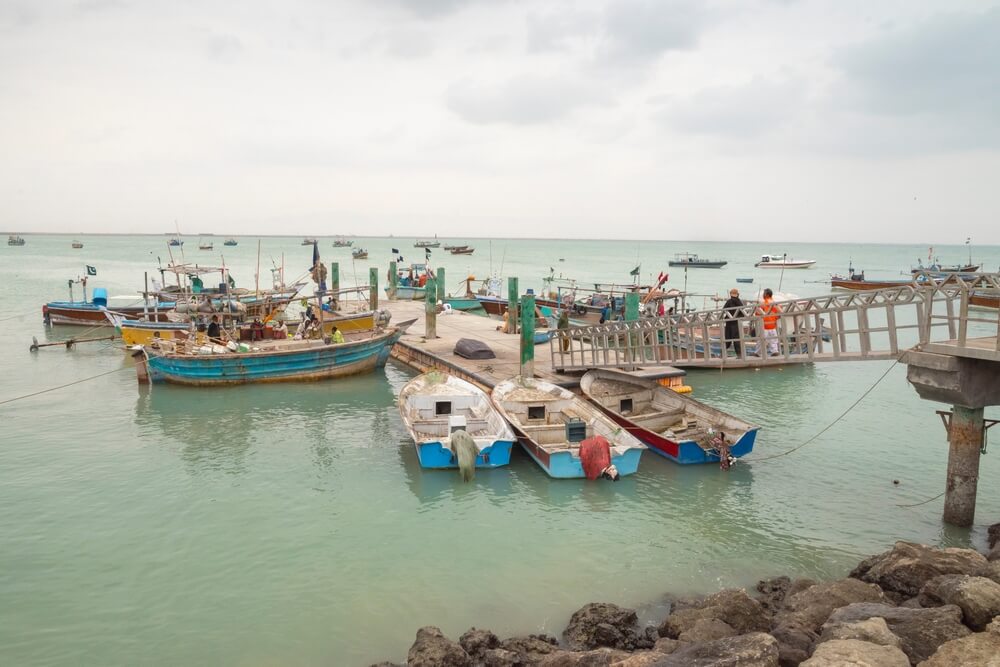 The port has a 602m quay wall that comprises an RO-RO facility with a service berth of 100m. The depth of the basin is 13.8m, and its length is 4.7 km to accommodate large vessels and cargo ships as long as 295m. The storage area at Gwadar port is also huge, covering an area of 383,000m2.
Port of Singapore Authority (2007–2013)
After finishing Phase I of Gwadar Port, the Pakistani government signed a 40-year contract with the Port of Singapore Authority (PSA). According to the pact signed between the two countries, PSA was given tax exemptions from corporate tax for 20 years, 584-acre land for the special economic zone, duty-free imports of all equipment required for construction on the port, and no duty on bringing bunker oil as long as the pact is valid. PSA was to give 9% of the revenue earned from the cargo and sea services along with 15% of income from the special economic zone to the Pakistani government. However, this agreement failed for various reasons, and PSA sold this contract to the Chinese. The Pakistani government had been unable to assign the land to PSA and did not invest in the port's infrastructure. PSA did not put in the agreed $550 million due to security concerns in the province and couldn't build up the harbor as agreed.
China Overseas Port Holding Company (2013–present)
After PSA withdrew from the contract, the Pakistani government handed over the port to the China Overseas Port Holding Company (COPHS). On February 18, 2013, a ceremony was held in Islamabad where the contract was signed in the presence of Pakistani President Asif Ali Zardari, Chinese Ambassador Liu Jian, and other federal ministers and parliament members. According to this agreement, the Pakistani government will own the port but will be run by COPHS. A total of 9% of the income from the port will go to the Gwadar Port Authority. According to a report presented to the Pakistani senate in March 2019, total gross revenue of Rs. 358.151 million had been earned through the port, while the Gwadar Port Authority had received Rs. 32.324 million in three years.
Comparative Analysis of Gwadar Port and Chahbhar Port
The Indian Prime Minister signed twelve contracts with Iranian President Hassan Rouhani in Tehran to gain benefits and improve relations between the two countries. The agreement included renovating a 640-meter extended facility to handle large containers and rebuilding a 600-meter-long berth at the Port of Chabahar. This agreement competed with Pakistan's agreement with the Chinese at Gwadar port with a slight advantage. Analysts see the creation of the Chabahar port as a second option to the Gwadar port.
Gwadar is a deep sea port at the intersection of the Arabian Sea. The Chinese want to make Gwadar an energy transport center by spreading pipelines from Xinjiang to Gwadar and transporting oil from Arab and African countries to China through Gwadar. This significant breakthrough project will also be helpful for the Central Asian landlocked countries and help Pakistan financially.
Chabahar is located in the southeastern region of Iran. The diplomatic position of this port gives straight access from India to Iran and Afghanistan, which is time and cost savings. It evades India by passing through its old rival, Pakistan, giving India free access to the oil-rich Persian Gulf. This port can alternately be used by India when China uses Gwadar port to locate their naval army, posing a threat to Indian security. This port also establishes contact between Afghanistan and India, benefitting the former economically.
Frequently Asked Questions
How far is Karachi from Gawadar Port?
Karachi is the leading industrial hub of Pakistan with two large warm water seaports; the Karachi port and the Qasim port.
In 2021, the mega project Gwadar port was inaugurated, and it's fully functional now, acting as the third warm water seaport for Pakistan. It is the reason why Gwadar has so much importance nationally as well as internationally.
The straight-line distance between Karachi and Gwadar is 473 kilometers and 700 meters. In miles, the distance would be 294.3 Miles. Since this is a straight-line distance, the travel distance between the two places may be higher due to the road's curvature. Travel distance or driving distance from Karachi to Gwadar is 622 Kilometers and 18 Meters. Mile-based driving distance would be 386.5 miles.
Is Gawadar Port a safe place to visit?
Gwadar is safe for anybody to visit. The humble and down-to-earth people of Gwadar city always welcome national and international tourists. Over the past few years, Gwadar has attracted attention and visitors because of its beautiful sceneries, beaches, mountaineering options, and so much more. Gwadar is quite a safe place to visit, especially after the China-Pakistan Economic Corridor (CPEC) has become an integral part; the interest of both countries is to make safety the priority. CPEC plays a vital role in the security elements of Gwadar.
What is the best place to visit Gwadar Port?
Gwadar, a city of Baluchistan along the coast of the Arabian Sea, is a famous location for adventurers. The reason is its spectacular scenic beauty, beaches, deserts, national parks, and many magnificent rock formations. As people are taking more interest in the trading port, they have discovered some great places worth traveling to Gwadar. Here are some of the beautiful places in Gwadar:
Astola Island
Hammerhead
Buzzi Pass
Gwadar desert
The Sphinx
Ormara Island
Conclusion
Gwadar port, the third warm water port of Pakistan, enjoys a significant strategic location and significance that enable Pakistan to get massive investments from foreign countries interested in our harbors for trade. In 2021, after years of development projects and infrastructure improvement, the Gwadar port is now functionally open with world-class facilities for docking, loading, and unloading goods and commodities from the ships. It has also improved the existing strategies and economic interdependence between Pakistan and China.