Nathia Gali
Want to escape the hectic pace of city life? Look no further than Nathia Gali. About 86 kilometers from the Capital, this quaint little town is perfect for those looking to relax in style! With breathtaking views, delicious food, and fantastic shopping opportunities. It is no wonder why this place is Pakistan's best-kept secret!
Nathiagali lies in the Galiyat region because all the hill stations around this area share a name ending with Gali. It is well known for its beautiful scenery; it is at a higher elevation than the rest of the Galiyat, so it has a significantly cooler climate year-round.
Nathia Gali Abbottabad, Attractions, and Location
Nestled against dense tree-lined mountains and pearly lakes, this hill station is an enchanting destination for tourists worldwide. Many things attract during one stay here, including hiking up hillsides or exploring the curious pipeline track. In addition, you can visit Samundar Katha Lake or Miranjani Top in the nearby area. Many other places are worth seeing but are time-consuming due to challenging hiking. At any time of year, guests may enjoy staying here because there are always people around – locals or travelers alike – who ensure visitors don't feel lonely even if they don't speak each other's language.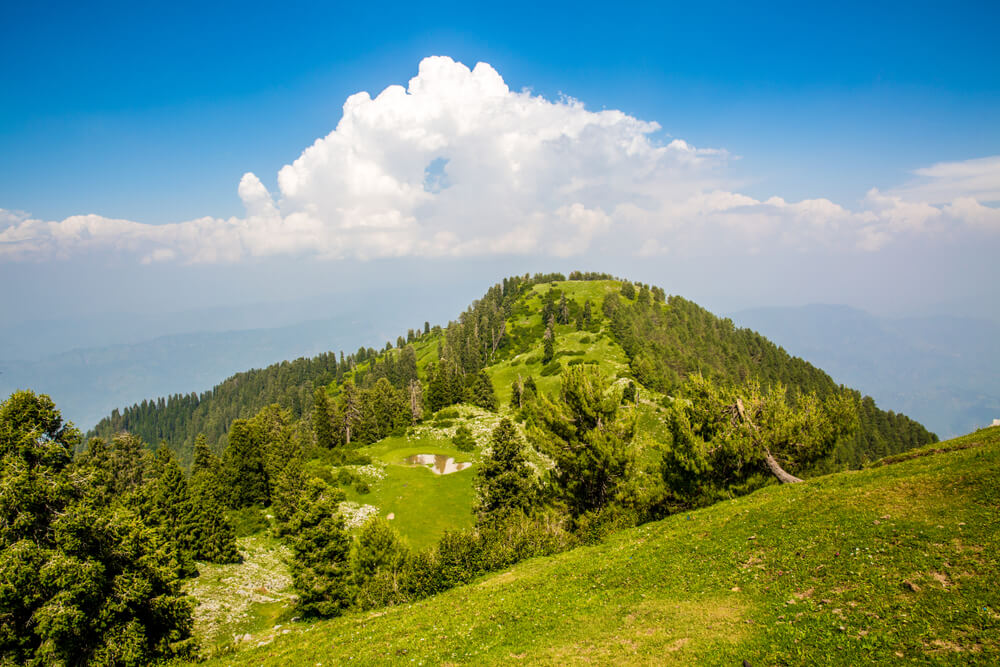 History of Nathia Gali Abbottabad
During British rule, this hill station was part of Abbottabad District, and during its time as summer headquarters for Peshawar Division, it had its municipal government. At the height of its population, Donga Gali had 300 houses which included large manor houses around lakes near Murree Hill Station. Nowadays is mainly a tourist destination at one end, with Ayubia Chairlift.
These two villages comprise most of this valley, which sits between two prominent hills, Mangla Nagla, or chicken monger mountain, and Shatool Kotari. In this age of the 21st century, it does very well in the summertime when many Pakistani families visit to escape some heat. Tourism provides one-third or so of jobs in Nathiagali village year round now- all you need to do is book an Airbnb room!
What to Pack for Nathia Gali?
In the summer, daylight is warm enough, but once the sun sets, it becomes pretty chilly! The opposite applies in winter; days are never frigid, but temperatures drop below freezing at night, so you'll need to bundle up no matter what time of year, especially if you wear shoes without socks because those won't protect your feet from getting numb or frost.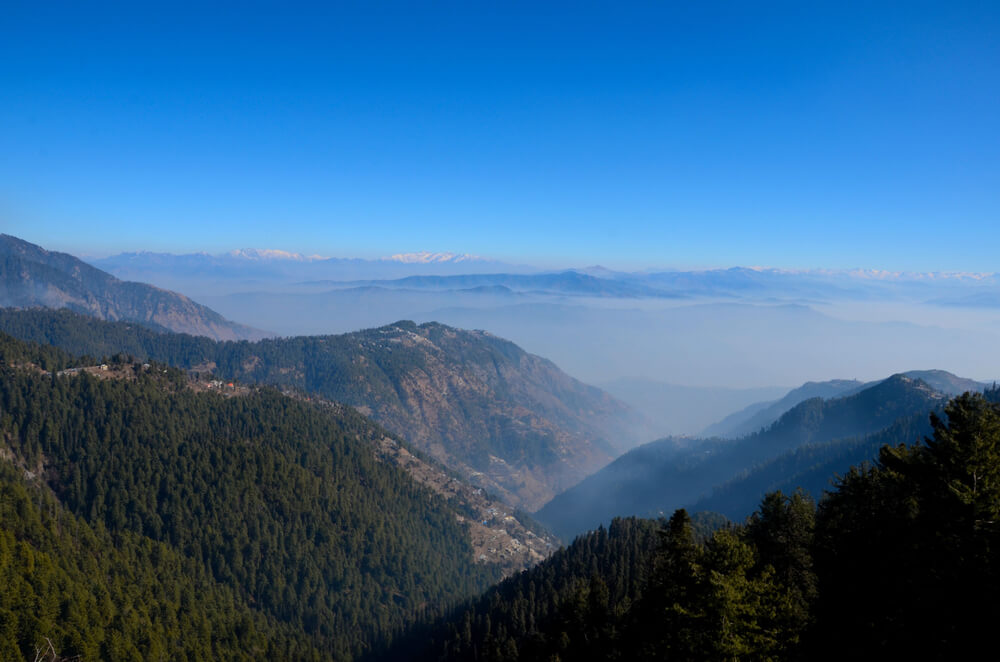 We strongly advise you to bring knee-length socks, boots/sneakers, and long-sleeved jackets/hats when it's cold outside. These will protect your toes when they get too complicated for reasons such as staying outdoors for an extended period due to over-traveling or running errands around town.
Below is the list of things that we would like you to take for a tour at any time of the year:
●Hiking Stick
●Hiking Shoes
●Umbrella/Rain Coat
●First Aid Kit
● Water Bottle
When is the Best Time to Visit Nathia Gali?
One of the best times to visit his place during the year is from April through October. Days can be pleasantly warm, but at night it may require a heavier blanket and heater. Contrary to popular belief, the Eid holidays (which occur two weeks every year) are usually one of the worst times because they cause significant delays in travel due to congestion.
In addition, many people will visit this region during these holidays, making it difficult for you if you want peace rather than parties or noise late into the evening. Therefore, try picking an uneventful weekday to enjoy your journey through this area.
Apart from this, try to be an understanding guest, whether appreciating Mother Nature or following the custom of tipping individuals who live out of town for tourism seasons. Or whether it's eliminating litter or having patience enough to listen when being told stories about real cheetahs. Or if it's asking for consent before entering monkey territory or allowing other people their rights too – this city deserves an excellent visitor!
Main Attractions at Nathia Gali
Located just outside Abbottabad and boasting several exciting attractions, it's hard to beat as far as culture goes. Interests start when people decide to come towards the Galiyat, and most people follow the Murre road. Unique stalls come in the insight from point to point. Somewhere you will see the shawls stall, which women like most, then cultural caps, afterward, umbrella, and so on.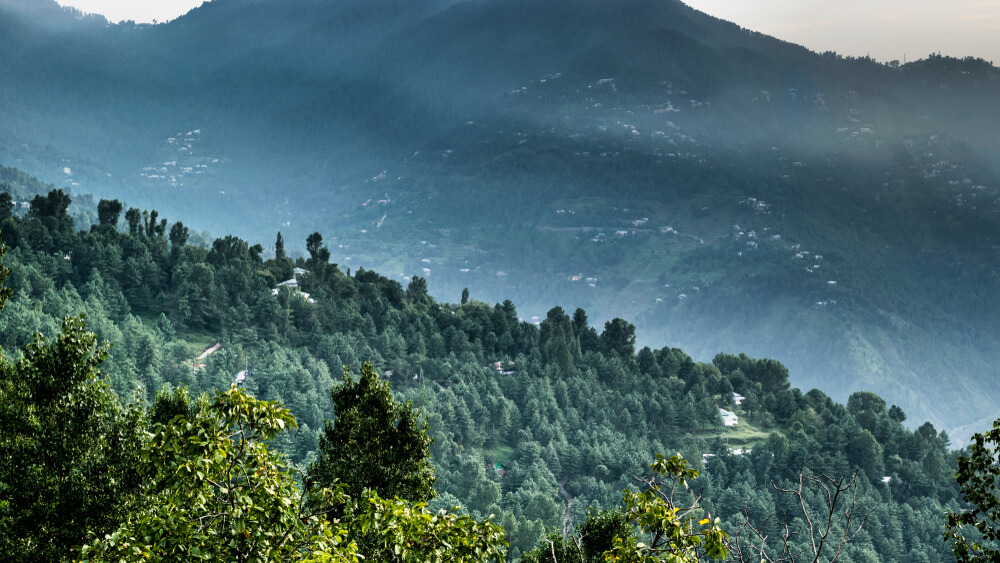 One of its bazaars offers traditional clothing and jewelry made from silver or gold. That will be a great place to start for those who want an authentic taste of Pakistani life! The main attractions in the area include:
● Church Park Nathia Gali
Nathia Gali Church Park is one of the country's most beautiful places. Located about three miles from Abbottabad, this park offers visitors a little bit of everything. Though it's smaller than many other parks worldwide, it does not lack anything you typically find in larger, more established ones. Since it was first built by Christians long ago, it has served various purposes: a place for them to pray and house the graves of some of their ancestors, among others.
This park is famous for its natural beauty and lush green meadows, perfect venues for picnics or weddings. This site also happens to sit atop Kaghan Valley – which means it'll be easy to reach no matter how you go there. Whether you choose public transport or use a private vehicle, make sure you plan enough time off work when visiting!
● Samundar Katha Lake
Samundar Katha Lake is a beautifully scenic water body 10km from the Nathia Gali of Pakistan. The serene atmosphere makes it an ideal location for picnics, mountain hikes, and boat rides. You can reach this wonderful place via car if you choose to do so. It has several attractions open throughout the year, including boat rentals which cost PKR 200 per head.
● Mushkpuri Top
Mukshpuri Top, also known as Mukeshpuri Top, the height of Mukshpuri top is almost 9000ft which is not easy to hike. There are many beautiful views of neighboring mountains on one side while rolling green pastures on the other. In the winter, snow covers the top.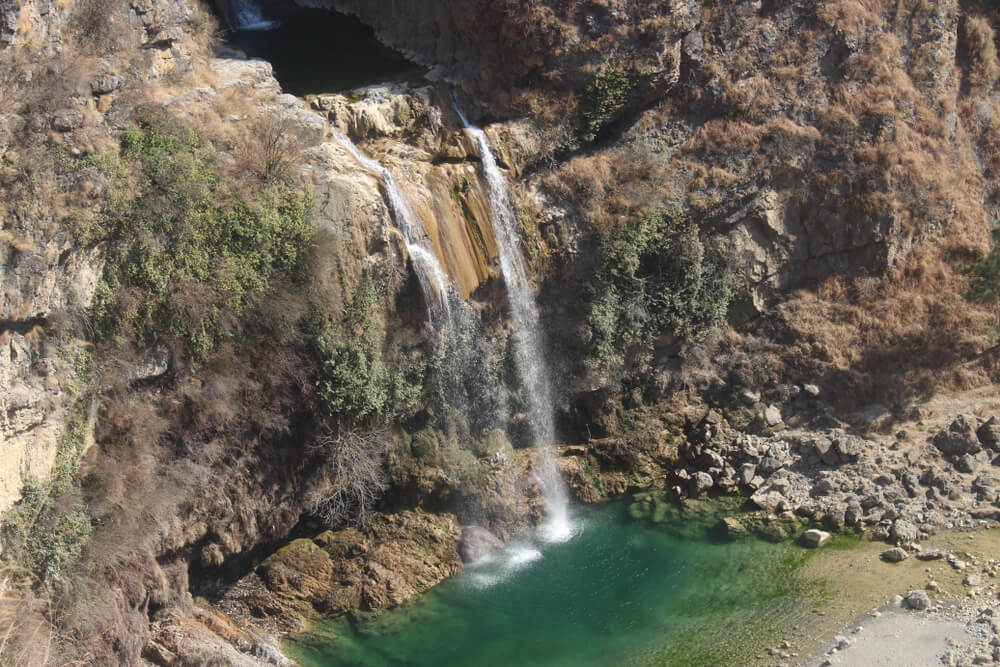 Mushkpuri Top is a popular tourist destination because it offers stunning mountain views, and visitors can hike or camp there too. This mountain is in the north of Balakot – about Four hundred kilometers from Kalam Town. Mukshpuri Top is open all year, but the best time to visit is April through October. There is a type of park on top for which you must take a ticket, and you can buy it from the main gate. Once you purchase admission, it takes an average of 2 hours to hike to the top, but it also varies from person to person.
● Miranjani Top
Located in the Abbottabad District of Khyber Pakhtunkhwa Province, Pakistan, the Miranjani Top (Miranjani Peak) resembles a needle. This natural marvel attracts tourists from Abbottabad. This is about 40 km away due to its popularity with locals and international visitors. The nearby attractions also offer helpful amenities for all those who come here, such as shops and souvenir stalls, but it's always open from 9 AM until midnight!
● Ayubia Pipeline Track
Pipeline Track Ayubia ranks among the top tourist attractions in Pakistan. It is situated in northeastern Pakistan and easily accessible by road and air. The Pipeline Track Ayubia was built in the early 20th century to transport water from the nearby Galiyat region to Islamabad. Today, the Pipeline Track Ayubia is famous for hiking and picnicking. It is also great to see some native wildlife, including birds and insects. The way remains open for years, but you must take some precautions when planning your trip. First, the Pipeline Ayubia Track is only available during daylight hours. You'll need to plan your visit accordingly. Second, buying tickets for the pipeline track in advance is mandatory.
How to Get to Nathia Gali?
It all depends on your starting point, and if you're going from Punjab (Rawalpindi), then the Hazara Motorway route is suitable for you. But, if you come from Islamabad, you must come from the Murree express road.
So, you can cut short from Abbottabad by the newly-constructed Hazara Motorway. However, this means navigating city traffic on its solitary main road for over an hour before reaching Nathiagali.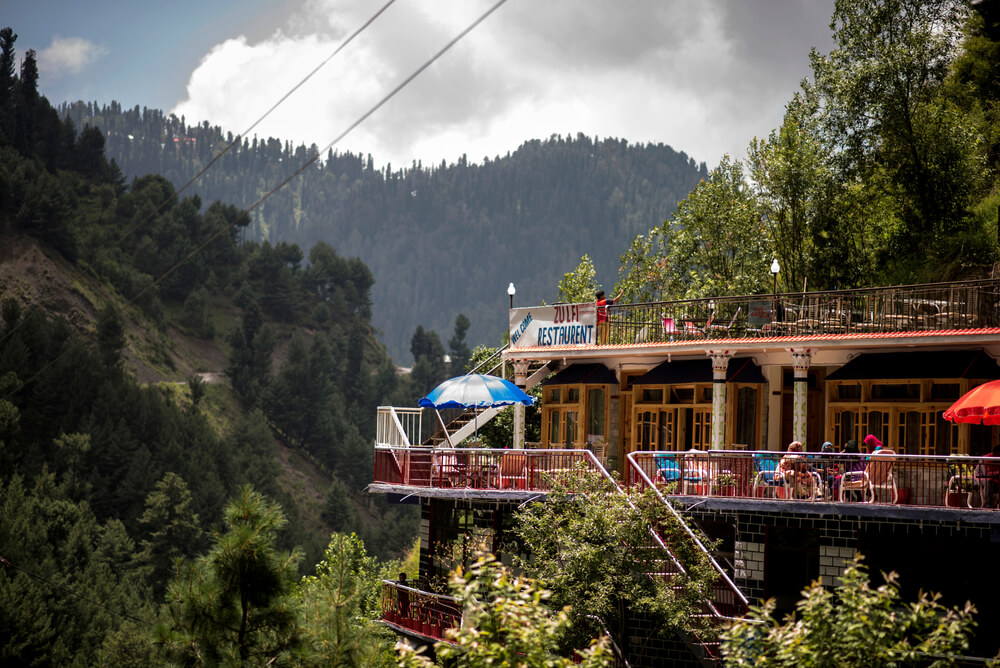 A less time-consuming and visually stunning route is via Murree Expressway; one must pass through Murree and drive another 1 hour and 20 minutes until they arrive at Nathiagali. The winding roads are challenging for inexperienced drivers in this region, so you should travel during daylight hours, no matter which route you decide.
Awesome Things to Do in Nathiagali
Until now, you must be aware of Nathia Gali Town's significance and magnificence. It is well known for its natural beauty and as a hotspot for travelers looking for adventure. Here are some awesome things to do while visiting this incredible place!
● Camping
If you want to experience true adventure and exciting relaxation, try camping. You'll enjoy camping here – because the Punjab government inaugurated Pakistan's first composite dome resort in this picturesque place for nature lovers like us! These great luxury domes are present on Link Road Nathia Gali.
The KP govt has established these luxurious pods following Prime Minister Imran Khan's (PTI) vision of promoting tourism in Pakistan. It's great to see these high-quality accommodations coming up for tourists in time for them to view this natural beauty unspoiled!
● Hiking
Dagri Bangla and Mushkpuri top are the points where most people hike. But hiking depends on the condition of the environment. Going hiking in the snowfall and bad weather will not be less than any adventure. You can do different kinds of activities during hiking, like making reels, sitting for a while, singing together, and making food. One famous food that most people prepare during the hiking from Nathia Gali to any point is the Chicken Karahi.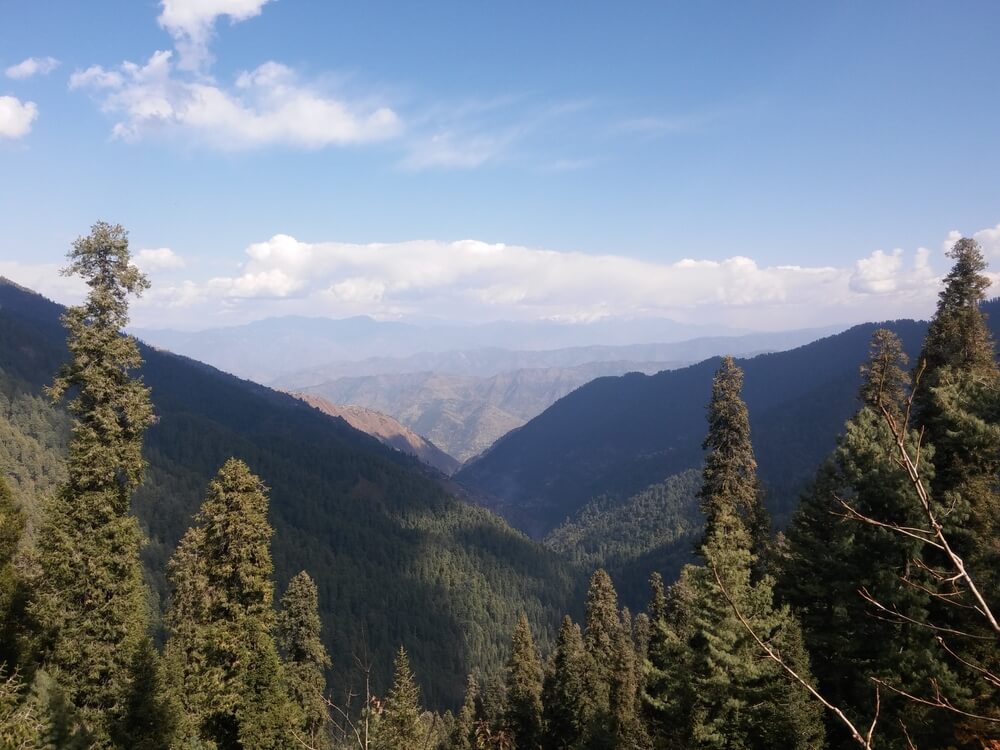 ● Photography
The landscape is beautiful, and there are hills everywhere you look. The air smells like pine trees and smoke from cooking fires. The scenery makes for fantastic photographs no matter where you point your camera: Whether you want something scenic or abstract, this place has everything! It doesn't matter if you're a professional or just a starter. Go to Nathia Gali, and you can take some truly unique pictures. Just be sure to bring your best photography gear and visit the nearby attractions mentioned above. We hope to see your photos getting liked most on social media.
● Different Riding
Experience all the beautiful mountain town of Nathia Gali has to offer; there are a few different tours you can go on while you're here. If you love animals, a horse-riding time in the town's lush green hills and valleys would be perfect. Or if you prefer something more adventurous, like biking through the steep paths in the area or even driving yourself around in a car or jeep, those options are also available!
● Site-Seeing
In Pakistan, look no further than the town of Nathiagali. This small town boasts many attractions that will keep you busy for days! One place that should keep in mind for site-seeing is Mukshpuri Peak, which offers spectacular views of the surrounding landscape and is an excellent place for hiking enthusiasts.
If you're more into the water than rocks, then make sure to check out the Pipeline Track; it's an excellent spot for bird watching and swimming in natural pools! If you want to see some interesting architecture, then Saint Mathew's Church is perfect for you; it's been around since before the British occupation and still looks as pristine today as it did back then.
And finally, if you're looking for somewhere quiet where you can sit back and relax, then Paradise Point is where you need to go; this serene location offers stunning views across the lake and makes for the perfect picnic spot during the summer months!
What is the Distance to Reach Nathia Gali from Abbottabad?
Nathia Gali is a popular tourist destination from Abbottabad due to its proximity and excellent road conditions. Driving time from Abbottabad to Nathia Gali takes approximately fifty minutes, less than an hour's worth of travel. It is around 30 Kilometers.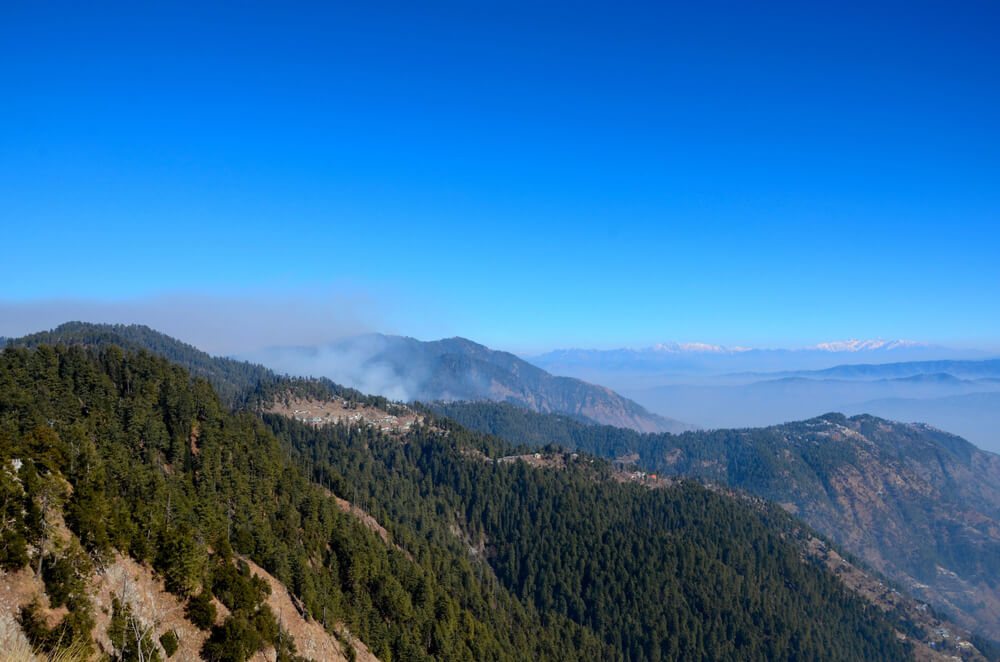 Spring usually starts in late February, when snow will start melting off mountain peaks-giving way to warmer days with slightly cooler nights. It also means there will be regular maintenance of snow removal on the roads between Abbottabad and Nathia Gali.
Where to Stay in Nathia Gali?
Resting above the residential homes and bustling marketplaces of Nathiagali, choose Summer Retreat or Greens Retreat—the traditional choice for visitors to this mountain village. The chain has an advantage because it is always well-maintained and offers something a little more secluded than other hotels in Nathiagali.
While Alpine Hotel may be less expensive than the others, it needs more attention to detail regarding fixtures and fittings (and interior design), so its stay will be cheap. But the good news is if your budget allows you to spend less! You're looking at Elites Hotel – this hotel will suit all budgets while also providing some fun amenities like complimentary breakfast or free wifi access, depending on what room type you choose.
Tip: Sweet Tooth Mukshpuri is just a 5-minute drive from the main Nathiagali bazaar and offers three newly renovated guest rooms on top of their café.
Location
This place is about 32 kilometers (20 miles) from Murree and about 29 kilometers (18 miles) from Abbottabad. Nathia Gali is a mountain resort town in the Galyat range of the Abbottabad district. Hiking trails are abundant, and you can take advantage of some great views without getting too out of breath – it's much less strenuous here than in other towns or cities just because this spot sits at a high altitude!
FAQs
What is special in Nathia Gali?
Ans: Nathia Gali is an attractive tourist destination located in Pakistan. It's known for its natural beauty, hikes, and refreshing climate. The town is only 32 KM away from Murree and Abbottabad, making it a viable option for visiting this area. What makes it so appealing to visitors are the reasons that stand out above all others, namely, how cool the weather is here since heavy winds are coming straight off nearby mountains.
What are the main events celebrated in this Gali?
Ans: In the region, including Khattak and Wazir dances from K-P known as attain; Jhoomer and Tharri dances from Sindh; Multani and Cholistani dance from Punjab; Leva dance from Balochistan; local dances from Gilgit-Baltistan and Azad Jammu and Kashmir. These dances are performed at weddings, parties, festivals, and other celebrations by people of all ages. It's great to see such diversity in the region! If you're interested in seeing some of these performances, visit Nathia Region during festival times.
Is Nathia Gali in the Himalayas?
Ans: Nathia Gali is a secluded, charming destination in the Himalayas of Pakistan. Although it may not be as popular with tourists as some other sights nearby, its incredible natural surroundings make it worth visiting. There are many stunning sites, such as majestic mountains and pristine forests full of oaks, cedars, and pines.
What is the height of Nathia Gali?
Ans: It is today found in the Abbottabad district, Khyber Pakhtunkhwa; at an elevation of Two thousand four hundred ten meters (7,900 feet), this height attracts tourists from all over during the summer months.
Brief Conclusion
In the foothills of the mighty Himalayan Mountains lie Nathiagali, a small village packed full of stunning scenery and natural beauty. Nestled amidst picturesque views, majestic panoramas, and deep forests full of oak, cedar, and pine trees- it is no wonder this place has become so popular among international travelers looking for a quick escape from busy city life. So pack your bags now because time is running out before these mountains are frozen over; take advantage of all this beautiful area has to offer!