Harnoi Amusement Park
Harnoi Amusement Park in Abbottabad is the best place to bring your family and friends when you're looking for fun in Abbottabad. It's great fun for all ages, and the rides are so safe that even the littlest kids can go on with their parents. If you're visiting from Abbottabad, or live here and want a break from the city, take advantage of Harnoi Amusement Park when it opens this summer!
Harnoi Amusement Park Abbottabad Entry Ticket, Timings & Locations
Named after the city of Abbottabad in which it is located, Harnoi Park is an amusement park near Islamabad. With a vast range of rides and attractions, this family-friendly place has something to keep people of all ages entertained. Ride prices vary based on how much time you want to spend on them, with some only taking a few minutes while others can take up to half an hour.
When is the Best Time to Visit Harnoi Amusement Park?
The best time to visit Harnoi Amusement Park is during the summer months of June through August. The weather is warm, and the park is open during this time. However, if you are looking for a more affordable option, you can visit during the off-season months of September through May.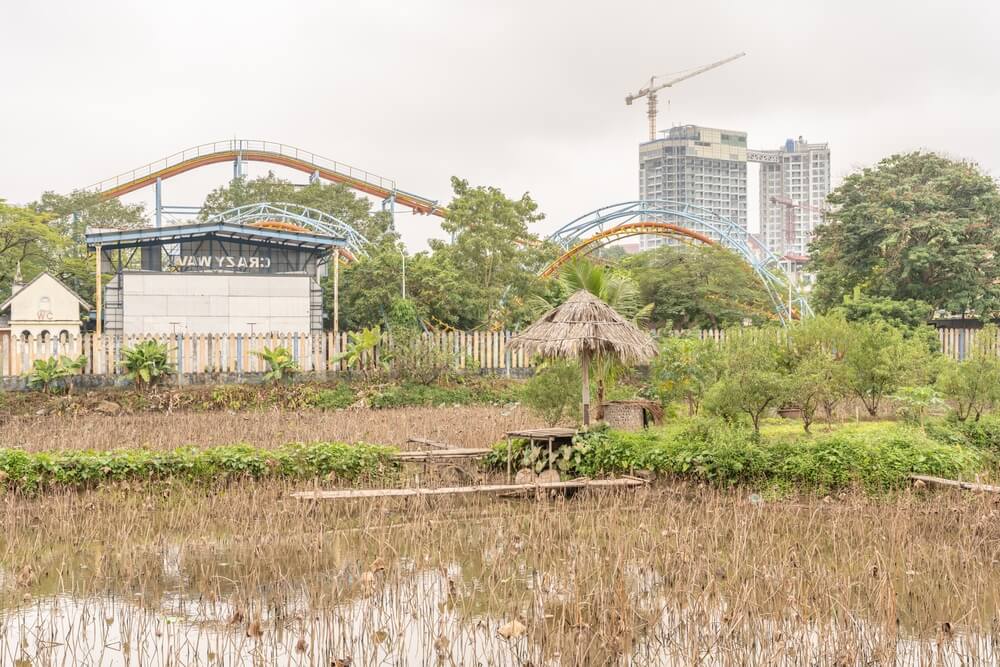 Weather at Harnoi Amusement Park
The weather at Harnoi Amusement Park ranges from sunny to humid during summer days and dry, cold winters. You can bring appropriate clothing with you if you're visiting in winter.
Attractions at Harnoi Amusement Park
Harnoi Park is a great place to go with the whole family. It has a variety of rides and attractions, including:
Multiple Swings Inside Park
There is plenty to do at Harnoi Amusement Park, and many parents will agree that a swing is one of their favorite things. There are over a dozen swings within the park; your age doesn't matter. Grab your kids, or even go with friends to experience how amazing the swings can be. The best part? They are free!
Merry-Go-Round (Shahi Bhagi)
The Merry-Go-Round (Shahi Bhagi) is a simple, easy-to-use ride popular with children of all ages. Harnoi Park Abbottabad is home to three merry-go-rounds that kids can enjoy. While it might not seem as scary as some of the more adventurous rides, we have seen plenty of kids reluctant to get on a merry-go-round because they're nervous about being unable to control themselves while going around in circles.
Ferris Wheel at Harnoi Amusement Park
Abbottabad's Harnoi Amusement Park is home to one of Pakistan's oldest and most exciting rides, the Big Wheel. It overlooks Lake Qargha and is in a beautiful location. The Ferris wheel is one of the rides you can enjoy during your visit to Abbottabad at Harnoi Amusement Park. The wheel has 16 gondolas, each carrying four passengers to seat up to 64 riders simultaneously.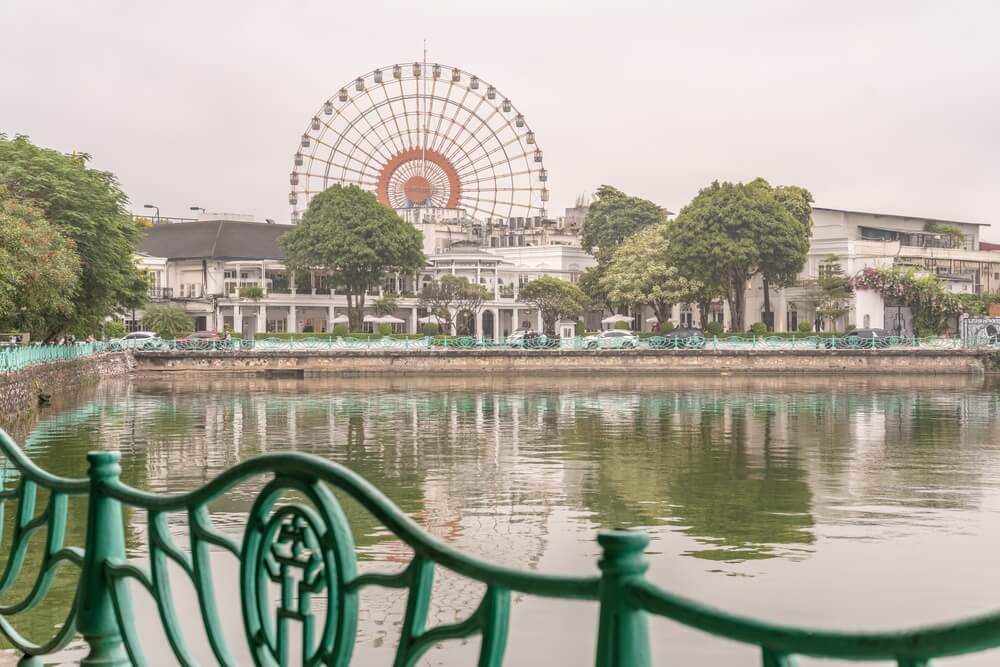 Flying Boat
Flying boats were a popular means of transportation in the early 20th century. And while they're not used as much anymore, you can still find a few in Harnoi park in Abbottabad, Pakistan. These boats are a great way to see the park and get a unique scenery view. These boats are a great way to see the park and the fantastic scenery.
Speed Ride
Families with young children will love this park, as there are a variety of speed rides and adventure games that are appropriate for all ages. The lower-level attractions include a Ferris wheel, boat ride, and bouncy castle. The mid-level interests include roller coasters, laser tag games, and bumper cars. And those looking for an adrenaline rush should head to the upper level for go-karts, climbing walls, and more extreme roller coasters.
Harnoi Express Train
It is fascinating because what better way to experience it than on a Harnoi Express Train? Get from one side of the park to another in no time while feeling like you're soaring through space or visiting Atlantis.
Trampoline at Harnoi Amusement Park
There are many activities to enjoy at Harnoi Park in Abbottabad, from dodgems and a water pool to an outdoor play area and ice cream parlor. Kids will love playing on the world's longest, widest trampoline that spans a vast courtyard. If you need some time out from all the running around and catching up with friends, there are hammocks strung up for that purpose.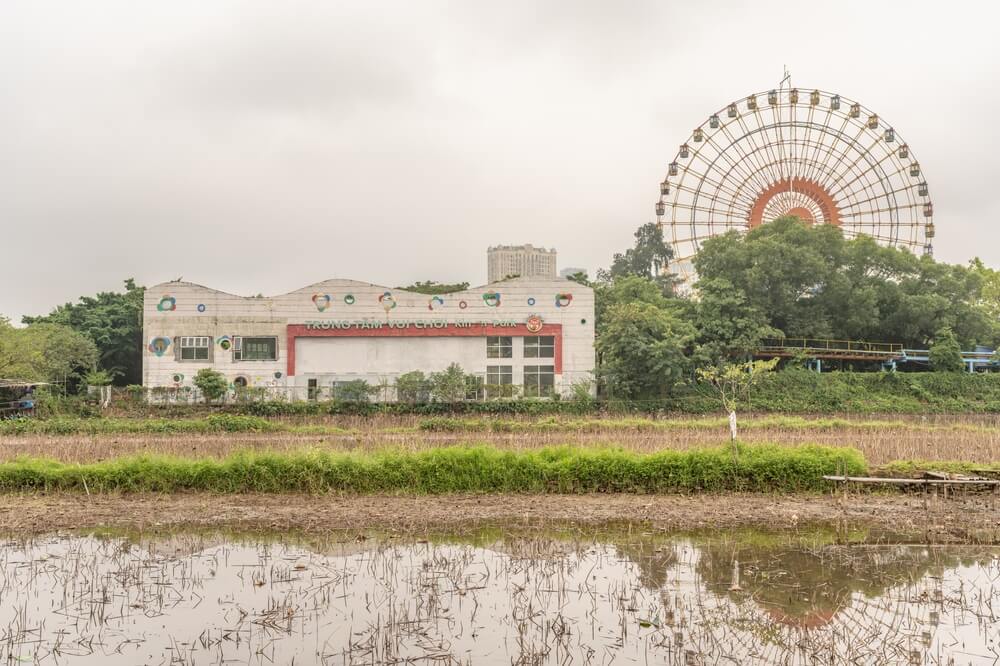 Quad Bikes
One of the newest attractions at Harnoi Park is a large outdoor area with three quad bikes. You can ride them around, zooming across vast fields or over rocks and streams; it's all about exploring. However, there are rules to follow: wear a helmet at all times; must be aged 10+ years old; under 18s must be accompanied by an adult: safety first and all that.
Kids Playing Area at Harnoi Amusement Park
Growing up in Abbottabad, going to Harnoi Park is a yearly tradition that any family looks forward to. The park is situated on the outskirts of Abbottabad and consists of various play areas, including indoor play zones, water fountains, and pools with ramps. There's something for everyone from toddlers to teenagers and everyone in between.
Well of Death (Pak Watan Maut ka Kuan)
Harnoi Park has an excellent Well of Death ride for those not faint of heart. Riders must hold tight to their safety bars as they anticipate that high-thrill moment.
Camel Riding
Riding a camel may be old-fashioned, but families still enjoy it in Harnoi. If you want to take an old fashion photo of your family on one, this is the place to do it.
Horse Riding
Harnoi Park has been at the heart of family entertainment in Abbottabad for years. The park offers plenty of activities and attractions to keep kids entertained. The new expansion includes a horse riding course, an animal farm, and a rose garden. Harnoi is also home to Pakistan's first artificial mountain, a must-see attraction for locals and visitors.
Beautiful Mountains and a River
Harnoi amusement park offers exciting rides such as carousels, a Ferris wheel, boat cruises, and many more. They are in one of the most picturesque locations with beautiful mountains and rivers. Harnoi amusement park, including a picnic area, is perfect for a family outing. Locals and foreigners visit here to enjoy their leisure time joyfully.
Amazing Picturesque View
The Harnoi Amusement Park is home to some of the most fantastic scenery in the world. The park is atop a hill and offers breathtaking views of the surrounding mountains and valleys. Visitors can take in the beauty of the landscape from the park's many observation decks.
Best picnic Point for Families
Head to Harnoi Amusement Park for a picnic with your family and enjoy live shows, food trucks, and rides.
A shuttle will take you between different picnic areas, which is great because once you're done eating, it means there's something else to do!
Events & Celebrations
Events and celebrations are an essential part of Pakistani culture, so it is no surprise that Harnoi Amusement Park offers a wide range of events and occasions to cater to this. Hanoi's Annual Expo celebrates ten years of providing an excellent experience for visitors to the amusement park. Visitors come from Abbottabad, including Peshawar, Islamabad, and Lahore travelers.
How to reach Harnoi Amusement Park?
It is relatively easy to reach Harnoi Amusement Park in Abbottabad, Pakistan. Abbottabad is a city found on a plateau in Khyber Pakhtunkhwa province. Situated at a higher altitude than other regions in Pakistan and surrounded by hills, it has become a popular tourist destination due to its pleasant climate and scenic landscapes. You can reach Abbottabad by air, bus, or train from Rawalpindi or Islamabad. From Abbottabad, it is reachable by Taxi or your vehicle.
Facilities at Harnoi Amusement park
Harnoi amusement park is one of the leading amusement parks in Pakistan. The park has a wide range of facilities that include :
Food Facilities
Along with ample parking space, Harnoi has several food and refreshment facilities. So if you feel like having something to eat or need to rest your feet before the next round of roller coasters, we have vendors who sell snacks from all around the world, including:
Shinwari Restaurant
The Shinwari Restaurant is conveniently located near Harnoi Amusement Park in Abbottabad. Stop by and treat yourself to a quick and delicious meal with your family before or after your exciting day in Harnoi. They serve only halal Pakistani cuisine, so you can be assured that everything is safe for consumption. The menu includes all your favorite classics: chicken, fish, steak, lamb, and vegetarian.
Tuck Shop
Recently established in Abbottabad, Harnoi Amusement Park is an excellent place to make a day of it with your family. They have amazing games like ring toss, bingo, and many other prizes. The food tuck shop has a wide variety of yummy food and drinks. They also have an inflatable slide on site so kids can enjoy themselves while their parents look after them.
Multiple Food Stalls
Several food stalls are dotted around the park, meaning there is plenty of variety and something to suit everyone's taste. Hot dogs, samosas, lassi drinks, and more can be found, so you'll always be hungry.
Beautiful Sitting Arrangements
The park has excellent seating arrangements with beautiful, large trees and a pond just a short walk away. The day is usually lovely, with blue skies and puffy white clouds. Families keep picnicking in their colorful tents, enjoying traditional food and desserts from around Pakistan.
Parking
If you visit Harnoi Park in Abbottabad, you have various parking options. It is on-site and within walking distance; parking spaces are available within restaurants nearby and in lots around the park.
How Much is the Distance to Harnoi Amusement Park From Islamabad?
The distance from Islamabad to Harnoi Park Abbottabad is around 142.7km. This takes about two hours and twelve minutes for those with their vehicle. But before you head out, please be sure to fill up on gas and purchase any necessities you need for your visit since there are no services available at Harnoi Amusement Park. If you need to drive, arrange a taxi or rideshare service well before your desired departure time.
Harnoi Amusement Park Entry Ticket
If you plan to visit Harnoi, you must purchase an entry ticket. Tickets for Harnoi amusement park can be purchased online or at the park entrance. If you purchase your ticket online, you must print it and bring it to the park. Tickets are also available at the park entrance, but you must pay with cash or a credit card.
Harnoi Amusement Park Timings
Harnoi amusement park is a public picnic spot located in Abbottabad, Pakistan. It is open every week from 10 am to 10 pm. The park has a variety of rides and other attractions for children and adults, making it a perfect spot for a family outing. There is also a food court with various options, so you can enjoy a meal while you're here.
Location of Hamon Amusement Park Abbottabad
Harnoi amusement park is located in Abbottabad, Khyber Pakhtunkhwa, Pakistan. It is 13km from Abbottabad and can be reached in 27 minutes.
FAQs
Can Families visit this park?
Families will have a fantastic time at Harnoi Amusement Park, with many fun activities. This park has everything from rides to slides and even food vendors! The park owners are amiaPark'saking it a fantastic family day.
Which Days are best to visit the park?
The Harnoi Amusement park is a popular destination for locals and tourists alike. If you're planning a visit to the park, you may be wondering which days are best.
Generally, the park is busiest on weekends during Park Summer months. However, there are certain days of the week when the park is less crowded, and you can enjoy a more relaxed experience. The best days to visit the park are Tuesdays, Wednesdays, and Thursdays.
So if you're looking around to avoid the crowds and have a more relaxing visit to the Harnoi Amusement Park, plan your trip for a weekday.
Conclusion
Harnoi is a perfect spot to visit if you're looking for family entertainment. Not only does it have some great rides, but it also has ample space for picnics and kids' games. So remember to take your loved ones to Harnoi Amusement Park next time you're in Abbottabad.