Galiyat
Are you in a fix about deciding where to go on a trip with your friends and family? Are you fond of exploring nature, trekking, and enjoying spending time in lush green areas? If you want to stay in amazingly lavish hotels presenting a mesmerizing view of nature, then Galiyat, Pakistan, is your go-to place.
Located between Murree and Abbottabad, it is a superb tourist choice that consists of the most famous and beautiful hill stations of Khyber Pakhtunkhwa. You will need a few days to visit all the beautiful places in Galiyat.
Moreover, this region is incredibly famous for national and international tourists. Galiyat is like a narrow strip that extends to both sides of the Khyber Pakhtunkhwa-Punjab border, between Abbottabad and Murree. It is derived from Urdu "Gali," which refers to a narrow area between two mountains. In this region of Pakistan, many areas contain the word Gali in their names.
This article will help you to plan your trip as it contains all the vital information regarding Galiyat. You will find all the info under relevant headings. Moreover, it highlights this region's best places to visit and cherish.
Galiyat History
British colonial officials traveled into this region in 1846–47, while James Abbot was the first to discover Galiyat tracks. The officials found this to be climatically beneficial for them and started to develop some sites here, such as hill resorts, to protect themselves from the summer heat. After the independence, these areas were not prioritized as tourist attractions. However, eventually, they were given importance, and their development began in the 1960s as famous resorts.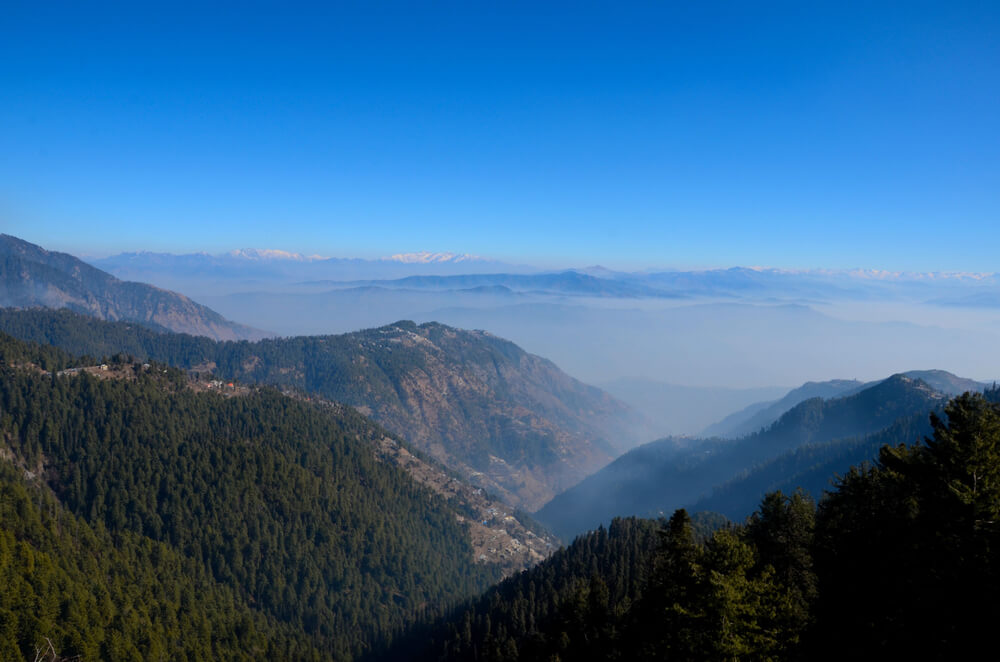 This was home to the Karlal tribe; thus, it was known as the 'Karal country' in colonial times by the British. Still, the Karlal is a famous tribe here, and the language spoken by the people of Karlal is a dialect of Hindko known as the 'Dhundi-Kairali.
Galiyat Weather
Average temperatures in the area differ immensely. In summer, from June to August, the weather is hot during the day and cool at night because trees surround it. Moreover, there has been raining for almost half a year. It is also windy in Galiyat Murree because forests and greenery cover it. However, the weather is generally pleasant most of the time. Conversely, it is freezing in winter and receives enormous snowfall, attracting tourists.
When is the Best Time to Visit Galiyat?
The best time to visit this place is summer because it is not too hot or freezing. The temperature in summer is relatively moderate, which is why it is known to be the busiest season. Therefore, if expenses are not an issue, you should plan your visit in the summer from May-August. During peak summer time, the prices for hotels and bus tickets are comparatively high, but it is much more fun to visit during the summer.
Places to Visit in Galiyat Muree Hills
There are many famous spots for you to visit and enjoy here. The good news is that many places are worth visiting and cherishing in this region, and each area has a distinctive charm. Below are some sites with brief information to read and plan your visit.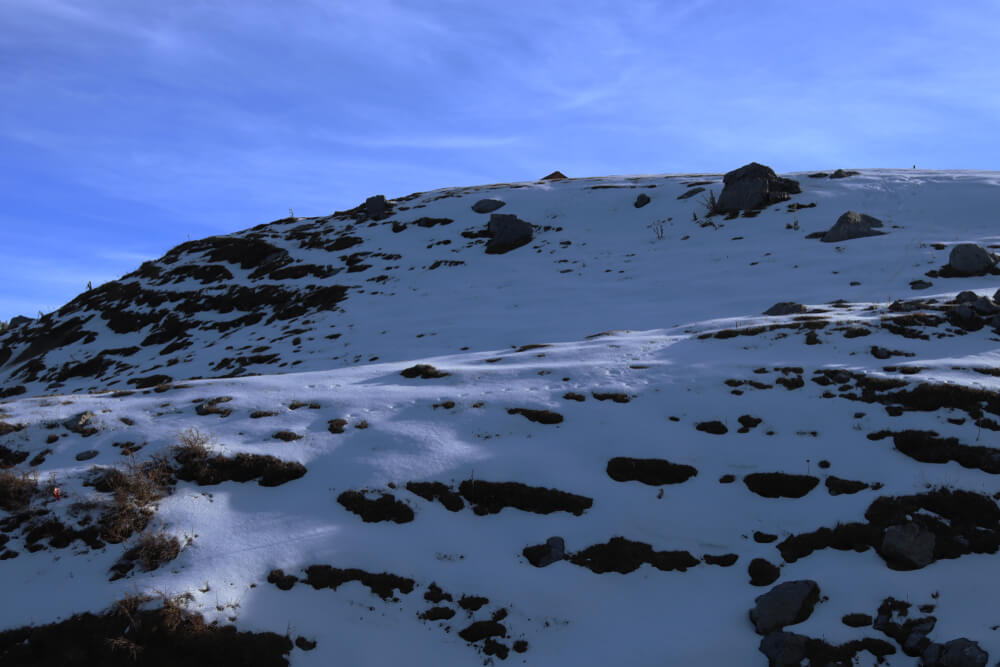 Changla Gali
Changla Gali is a breathtaking hill station; it encircles NWFP and Punjab. This place begins at Murree and ends at Thandiani. This beautiful place is located between dense pine forests on the main Abbottabad-Murree road, at 2560 meters.
The views from this place will spellbind you; on one side, it offers a statement to the beautiful Jhelum Valley, while on the other side, you will get to enjoy the bird's-eye-view of Murree hills, the southern region of Hazara and the faraway plains of Rawalpindi.
You can visit Changla Gali, located at the peak, by road, and then enjoy your stay at a rest house in the most attractive and peaceful location. Moreover, there are many good quality hotels and restaurants in the place. Changa Gali is one of the smallest resorts, but worth visiting.
Dunga Gali
Dunga Gali is a minute and attractively beautiful resort located on the slopes of Mushkpuri hill. Visitors from Ayubia go back to Murree-Nathiagali Road and go further at an elevation of three miles to finally reach Dunga Gali. It is no less than a treat for hikers and trekkers. Moreover, an incredible track from Dunga Gali to Ayubia is surrounded by scenic views.
The best part of this place is witnessing a fantastic view of wooden spurs pointing toward the river Jhelum. Moreover, once you reach Dunga Gali, you can climb the peak of Mushkpuri at 2813 meters, which is the highest in the range. There is a natural outpouring of water thriving on the slopes.
In winter, there is extreme snowfall, and you might get stuck; therefore, always check the weather forecast before visiting. This place is no less than heaven for a person who is fond of natural beauty and enjoys a peaceful environment. Moreover, there are stay spots in Dunga Gali comprising hotels and restaurants, so you do not have to worry about food.
Ghora Gali
Ghora Gali is a mountain resort located at the height of 5,000 feet. It is on the northeastern peak of the Punjab region and follows Nathia Gali and Murree. People visit this place because it has the Tomb of Doormat Khan, who was the leader of the Dhond Abbasi Tribe.
Ghora Gali was an accommodation for the British army during the British Raj. Lawrence College was made in Ghora Gali in 1860, mainly as a hideout for the orphans of the British military killed in the wars. Moreover, the snack bar and other facilities available here are the most exciting part.
Tourists are attracted to the chairlift at the height of 1,100 meters. It goes from Ghora Gali to Pindi Point and gives a scenic view of the entire region from the top. TDCP here also provides a tourist with a stay point between the most attractive and peaceful area. If you visit this place, it is highly recommended to make a short stay at this point and cherish the calmness of this place.
Khanspur
Khanspur is an old summer resort located approximately three kilometers from Ayubia amidst Murree and Nathiagali. It is a part of Ayubia National Park and the beautiful Reserve Forest. This place is a fantastic idea because it has a moist temperature; terraced agriculture fields are present at the base of Valleys, thus making it even more mesmerizing for visitors. It also has the Bhutto House.
There are grasslands and forests on the sliding slopes, which are comparatively more widely spread. In addition, human activities and construction have also impacted most of the Ayubia National Park and Reserve Forest vegetation. Therefore, if you like a peaceful environment, Khanspur is your place; you will find privacy and an untarnished view here.
Mushkpuri Top
Mushkpuri Hill is the second-highest hill in the area, located at an elevation of 9,000 feet from sea level. The road from Pines Hotel Nathia Gali passes through dense, lush green forests.
This beautiful place offers Daisies dance, thus giving a very romantic and peaceful vibe to the visitors here. However, in winter, this place becomes very slippery and icy here; therefore, it is recommended to visit it in moderate weather conditions.
Miranjani Top
The highest and the most beautiful hill in Galiyat is Meranjani. It is located at a height of 9,816 feet above sea level and is often spelled as Meranjani.
Tourists come here to trek to Miranjani Top. If you do not hike, often it will take you approximately one and a half hours to reach the top, whereas, if you are a beginner, it might take you around three hours to reach the top.
The base of Miranjani Top begins at the famous Governor House in Nathia Gali. The path is then divided into two, one route will take you to the top of the mountain, and this route is in a semi-circle form that goes through the beautiful village of Namli Maira.
If you like to explore different people's lifestyles, then opt for this track. It will give your insight into the lifestyle of people residing in this beautiful village and on the charming mountain. Moreover, this route is much safer and accessible, so if you are traveling with your family, this route is your best choice. It is a little longer, but the view that it offers is to die for.
The second trail is spiral and is comparatively sharp at an angle of 60 degrees. For children and families, this route might be challenging. On the way through this route, you will not find water, so it is suggested to take water bottles along if you plan to take this route.
Furthermore, your trip to Miranjani Top will be worthwhile if you hire a tour guide because a tour guide will ensure you reach the top without any hindrances. Moreover, there are very few to no markings in this area; hence, it's better to take a local guide if you don't want to lose track.
It is also suggested to begin your hike as early as possible and take lots of water and food with you that would last for about eight hours. Also, do not forget to take a first aid kit, warm clothes, a walking stick, and, most importantly, hiking boots.
When you reach the top, you will be amazed to see the snow-covered mountains of the huge Nanga Parbat, one of the tallest in the world.
Thandiani
The breathtaking hill station of Thandiani is to die for; it is indeed one of the most amazing places to visit in the area. It is known to be the beautiful weekend gateway, and the trek that leads to Thandiani is called Dugri Trek. If you have an adventurous mind, you will love Thandiani, as it is undoubtedly the longest trail filled with mesmerizing natural beauty. It is famous for its thick forests and clear blue sky.
The trip to Thandiani begins at Miranjani Top, then goes to Dugri; from there, it leads to Beran Gali and finally to Thandiani. The entire journey to Thandiani will take up to forty-eight hours.
Once you get to the peak of Meranjani Top, go to the Dugri rest house, which can be viewed from the cliff on a clear day. From Dugri, you can reach Beran Gali in about 6 to 8 hours, depending on your hiking experience. Take some rest here before you begin your trip to Thandiani. Moreover, there is also an option of going via a jeep if you are not a fan of trekking. But make sure to choose the excellent road from Nathia Gali to Thandiani.
It isn't easy to express in words the natural beauty of Thandiani. The weather here in the summer months is delightful, while in winter, it is freezing, as the meaning of Thandiani refers to "very cold." Therefore, if you plan to visit in winter, do not forget to take your thermal clothes with you to enjoy the tourist attractions here comfortably.
As stated, it is located at 9,022 feet and is extraordinarily famous among local and foreign tourists. You will witness amazingly green forests and meadows with beautiful flowers, thus making it a fantastic place to visit. Moreover, there are some restaurants and cafes in his area, so you do not have to worry about food. Your trip here would seem like a dream come true to you.
How to Reach Galiyat?
It is easy to go to Galiyat Murree from Islamabad. You can travel via Murree expressway to Nathiagali, take a rest, and then move to the area. It will take approximately 45 minutes to go there from Islamabad.
Facilities in Galiyat
There are many facilities in Galiyat Abbottabad, such as cafes, restaurants, rest rooms, hospitals, transport, resorts, banking facilities, and many more. Under the following headings, you will find relevant information.
Hotels & Resorts
Amongst the many resorts and hotels present, the first lavish resort that you will never forget is Grand Shikar Parks and Resorts. It provides different fun-filled activities; you can breathe fresh air while marveling at the scenic beauty of this place.
The Cloud Hotel is a fantastic place to experience. Visitors truly appreciate its cleanliness along with the rest of the mandatory services. The best part is that it is not expensive; hence, you will get the best services here at a lower price.
Mukshpuri Hotel is also trendy; it gives you scenic views; even if you do not plan to stay here for the night, it is an excellent option to enjoy a cup of tea in its peaceful environment. The gorgeous surroundings will remain in your mind forever.
For all the dessert fans, there is Sweet Tooth Mushkpuri, which offers a wide variety of desserts. It has a very comfortable ambiance. If you want to explore a hidden gem, go to the Gali's End. The best part of it is the privacy, the best ambiance, and the beautiful surroundings.
Sierra Sky Luxury Villas is the most comfortable place in this region. You will find refrigerators, microwaves and all the other basic facilities in the rooms here. The staff is very accommodating, helpful, and courteous; they make you feel at home.
Stay in Hotel Galiyat Inn is also a nice place. The facilities here are average, but it is an excellent place to opt for and enjoy your vacations if you are low on a budget.
Alpine Hotel and Resorts is also worth visiting. It has a terrace from where you can see giant mountain peaks. It also has a restaurant so you can enjoy food and stay in a calm, comfortable place.
The Roomy Lodge is famous for its tastiest food, comfortable rooms, and hospitable staff. Beautiful views surround this place, so you can always enjoy the best food with amazing views.
Hospitals
Hospitals in Galiyat Murree are doing a fantastic job of providing good health facilities to the people. There is this famous EPI Center, BHU Ghora Galli. Moreover, THQ hospital Murree also has highly professional staff.
Though every hospital's capacity is limited, it has all the basic facilities.
Transport
There is a General Bus Station in Murree. You can get different transportation from here at relatively cheap rates, but make sure it caters to the areas you want to visit.
You can travel via buses and jeeps here. If you prefer something other than hiking, jeeps are available; you may get into it and enjoy the beautiful places.
Banking Facility
A banking facility is available in the region. Internet banking is also a good option though there are some places where internet services are not too good. There is a National Bank, and the ATM there is also functional.
Islamabad to Galiyat Distance:
The distance from Islamabad to Gilyat is 26.5 kilometers which takes approximately 47 minutes.
Galiyat Location:
Galiyat is located 50-80 kilometers northeast of Islamabad between Abbottabad and Murree. This region extends on both sides of Khyber Pakhtunkhwa and Punjab.
FAQs
Is Galiyat Worth Visiting?
Galiyat is worth visiting. It offers so many activities and beautiful scenic views. It is a piece of heaven for the ones who like hiking. There are many peaceful places where you can spend your vacation and have the best time.
How much is the height of Galiyat?
Galiyat is at a height of 2,410 meters (8,000 ft). It is popular because of its natural scenery and peaceful environment away from the hustle and bustle of crowded cities. This place attracts tourists all year long because of its height and the beautiful natural beauty it holds.
Conclusion
If you want to feel alive yet lost in the beauty of nature, Galiyat Murree is your go-to place. It could be called a dream destination, far from your chaotic routine. It has everything you want for your vacation, such as beautiful surroundings, dense forests, elevated peaks, hotels, resorts, restaurants, good transportation facilities, and many more.
So, pack your bags and prepare for your life's vacation. You will enjoy it so much here that you will be proud of your decision.