Fort Munro
Pakistan is home to enchanting hill stations and a central hub of famous tourist attractions. With the snow-capped, sky-rocketed mountains, historical landmarks, and sparkling lakes, the country of Pakistan is heaven for Hodophiles. One such mind-blowing destination is Fort Munro, the only hill station in Southern Punjab. Fort Munro is a perfect hill station for people looking to escape the sweltering heat of southern Punjab and enjoy calm and pleasant weather, situated at 1,972 meters above sea level in Dera Ghazi Khan District, Punjab, Pakistan. The fact that Fort Munro is the highest point of the Koh-e-Suleiman mountain range has added to the beauty of this mesmerizing hill station and is known to best the best hillside fort.
History of Fort Munro
The old name of Fort Munro Dera Ghazi Khan was Anari Mool meaning" hilltop with pomegranates' in the Balochi language. The other name of Fort Munro is Tuman Leghari because the natives belong to an ancient Balochi tribe "Leghari". Most of the natives living in this area are the descendants of the old Baloch tribe. The remnants of the Interesting past are still visible in this area.
Before the British established this hill station, it was formerly known as Loilaresir. The British established Fort Munro as a summer hill town in the early 19th century. This town was established in the late 19th century and given the name Fort Munro in honor of Colonel Major-General Andrew Munro, the deputy commissioner of Derajat Division and Multan Division. Sir Robert Groves Sandeman was a British Army officer and colonial administrator well-known for his various services for Baluchistan. Sandeman Lodge constructed a hill station to use as a summer residence, and the Britishers used to spend quality time in Munro town. The locals were anxious about the foreign visitors, so the British visitors often gave onions and jaggery to the locals as a friendly gesture. They also designed a filtration plant near the famous lake of Fort Munro to help the natives of the town with the provision of clean water. On your way to Fort Munro from Dera Gazi Khan, you will come across the famous Town of Sakhi Sarwar, popular for containing the shrine of respectable Sufi Saint Hazrat Sakhi Sarwar.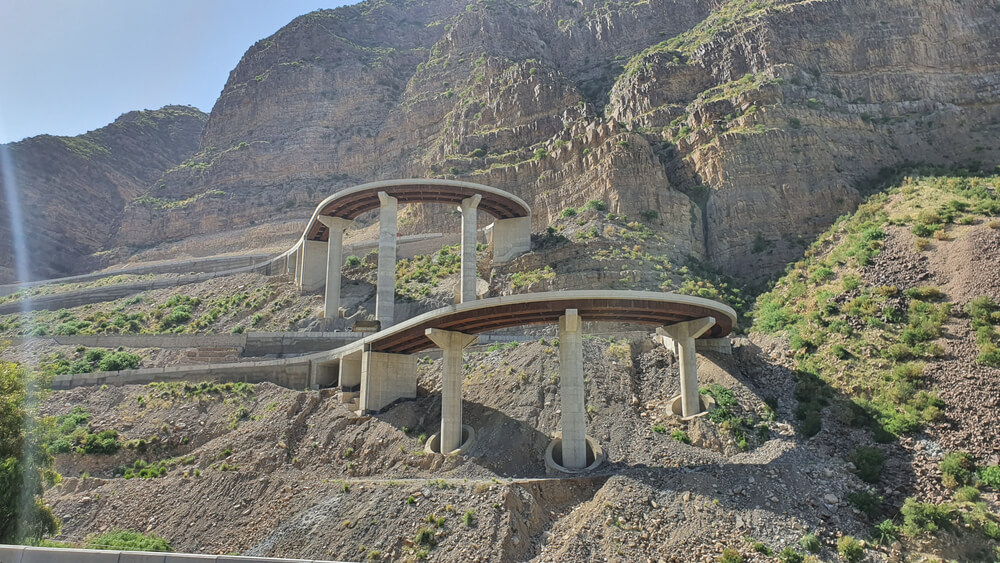 Another interesting fact about the history of Fort Munroe, dating back to 65 million years ago, is the probability of a massive asteroid impact happening in this area leading to the extinction of the dinosaurs. A thin brown/grey band on the rocks indicated the K-T boundary. An English paleontologist found the fossil of Baluchitherium, the largest land mammal, after studying these rocks. Baluchitherium is also known as the beast of Baluchistan. In the same region of residual stones, local and US paleontologists found the remains of "walking whales."
The architecture of Fort Munro
Located 85km from Dera Ghazi Khan, the route to Fort Munro features picturesque scenery with mango trees and wheat fields spreading in all directions. As you ascend Fort Munro, you will see the Commissioner's House, the Deputy Commissioner's House (Munro's Lodge), a local court, and the foundations of an old building. The colonial residence of the political assistant (PA), Sandeman Lodge, is also located here. This breathtaking hill station allows visitors to unwind and relax with its stretched-out and well-maintained lawns. Situated in the corner is a Christian graveyard of British rule, accommodating five graves. Also, some walking tracks are present around the flourishing valleys and ragged cliffs of Fort Munro.
Attractions at Fort Munro
Fort Munro provides several attractions to its visitors, including cool and pleasant weather for those who cannot travel to the northern areas of Pakistan. Let's explore the attractions offered by Fort Munro Dera Ghazi Khan.
Fatima Jinnah Park
Fatima Jinnah Park will provide you with a fascinating view of the surrounding majestic mountains and hills. Designed inside the Fatima Jinnah Park is a playground with swings and slides for your kids to enjoy.
Damas Lake
It is a beautiful widespread lake in the Koh-e-Suleiman range surrounded by lush green landscape. It is a famous picnic spot in summer due to its relaxed and pleasant atmosphere. People enjoy swimming in the cool water of Damas Lake to respite from the heat. Visitors can also enjoy boating and fishing on the lake.
Camping and Hiking
Fort Munro, the jewel of southern Punjab, offers its visitors an opportunity to camp and hike. You can place your camps at the hill station and enjoy the picturesque view. There are various trails and footpaths so you can enjoy hiking.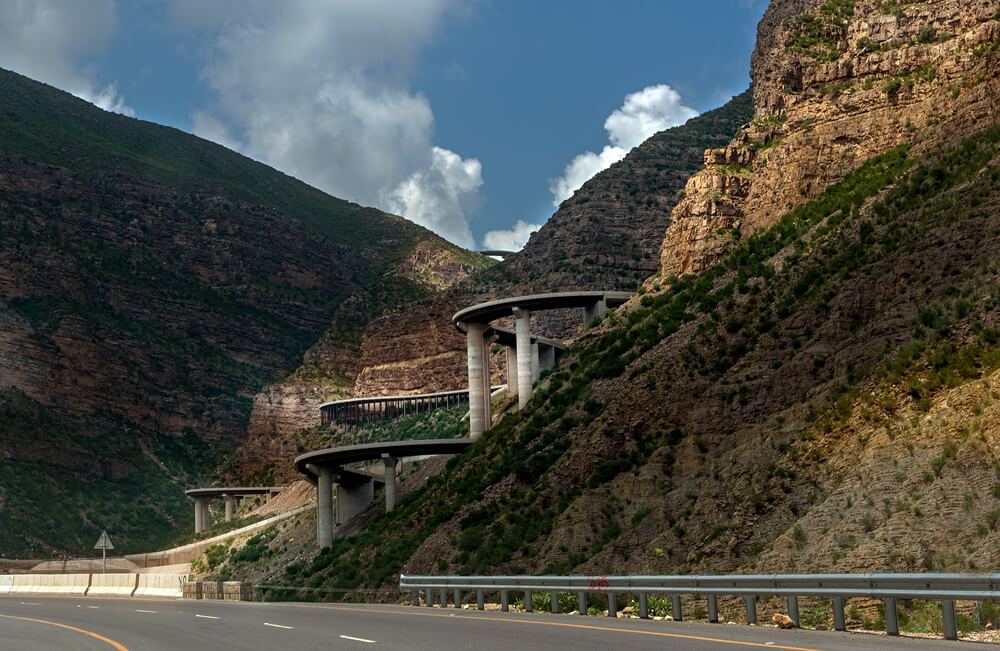 Make sure you are in good physical condition if you intend to hike. Avoid bringing valuables with you so they don't get stolen, and read up on hiking safety before heading out.
Waterfall
Munro fort provides another attraction in the form of a Dabuq Waterfall flowing from a series of steep rocky ledges. It is undoubtedly beautiful scenery to watch.
Trekking
If you're adventurous, add trekking to your list of things to do while in Fort Munro. The hill station is home to some of the most picturesque trails in the area, and there's nothing quite like the feeling of accomplishment you get from making it to the top. Just be sure to pack plenty of water and snacks—you will need them!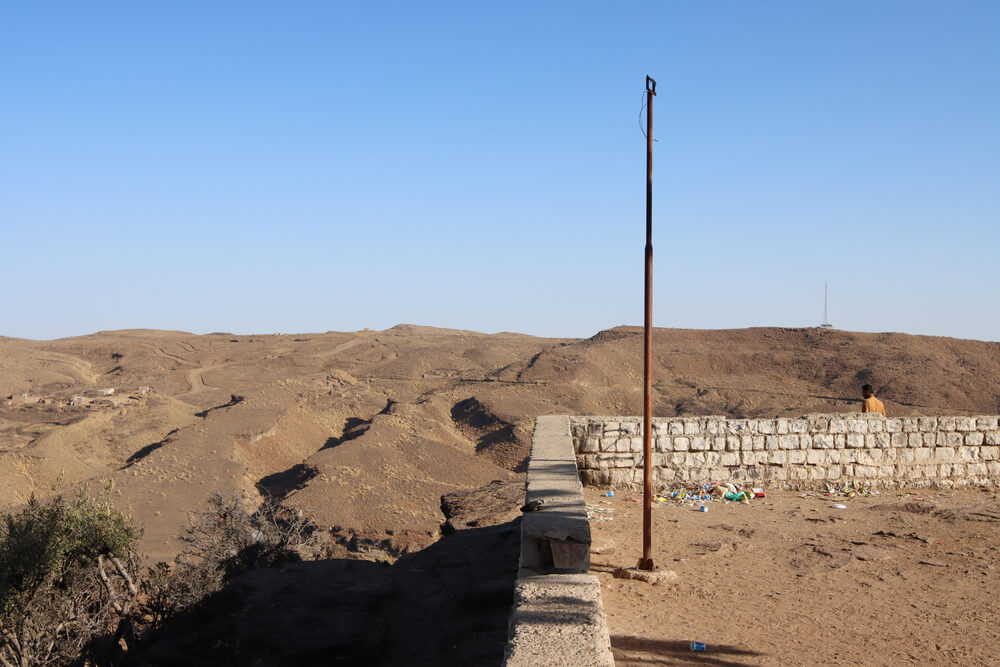 Freezing Temperatures During Winters
Winter temperatures at Fort Munro Dera Ghazi Khan can go as low as -4°Celsius. The average temperature during winter is 15°Celsius. Pack warm clothes if you are visiting during the winter season.
Orchards
When you're visiting Fort Munro, be sure to check out the Anari Orchard. It's one of the most popular tourist spots in the area, and for a good reason.
Mini Murree (Muree of Punjab)
Remember that Fort Munro is at an elevation of 6,000 feet, while the city of Murree is 7,500 feet higher. The pleasant weather at this fort makes it the mini Muree of South Punjab due to its closeness to the mountains and its natural beauty and snowfall. In this area, visiting Fort Munro's market, Pyala Bagh, Damas Lake, and Anari Hills is worthwhile.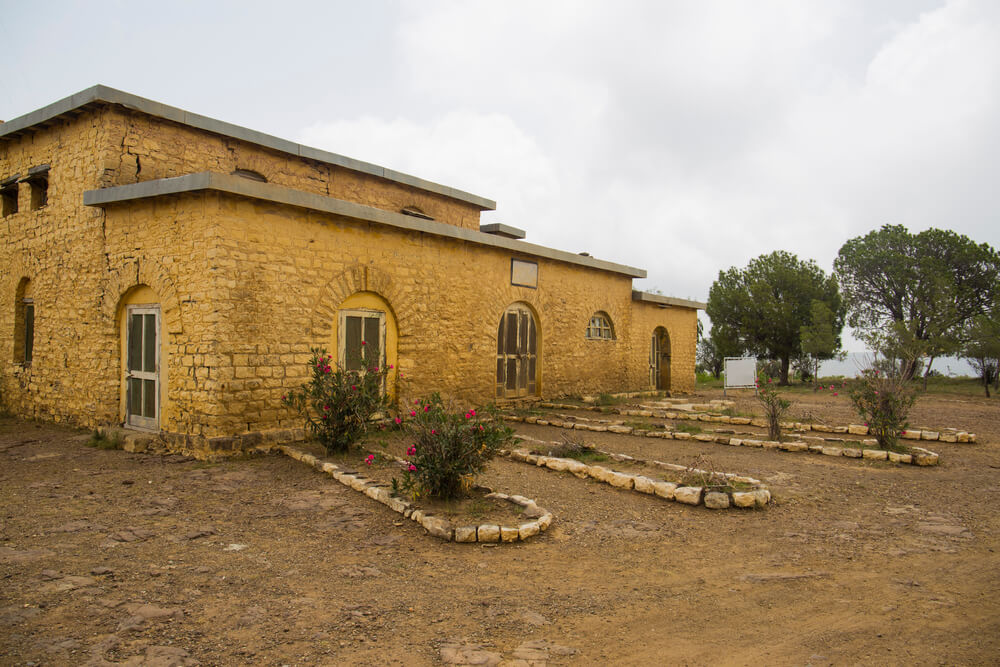 Second Largest Steel Bridge in Asia
To get to this stunning tourist destination, travelers had to cross a 33 km long steel bridge (area) built in 2016 with Japan's assistance. This bridge is also a popular tourist destination, and visitors frequently stop their cars to take pictures of it. Raakhi Gaaj is the first project of its kind in Pakistan and the second largest project of its kind in Asia. A fully functional new bridge features eight steel bridges in a zig-zag pattern to handle the dense traffic and facilitate travel in the area. The eight steel bridges have more than 150 feet tall pillars and are 1.5 kilometers long. This architectural gem project reduced vehicle operating and maintenance costs and travel times between the provinces of Punjab and Baluchistan. British engineers built the old road in the late 19th century.
Food Courts
The food courts here are an absolute delight. You can find all sorts of food, from Pakistani cuisine to Chinese and Indian food. The best part is that the prices are reasonable, and you can get a meal for as little as PKR 200. So why not take a break from sightseeing and enjoy a delicious meal at one of the food courts?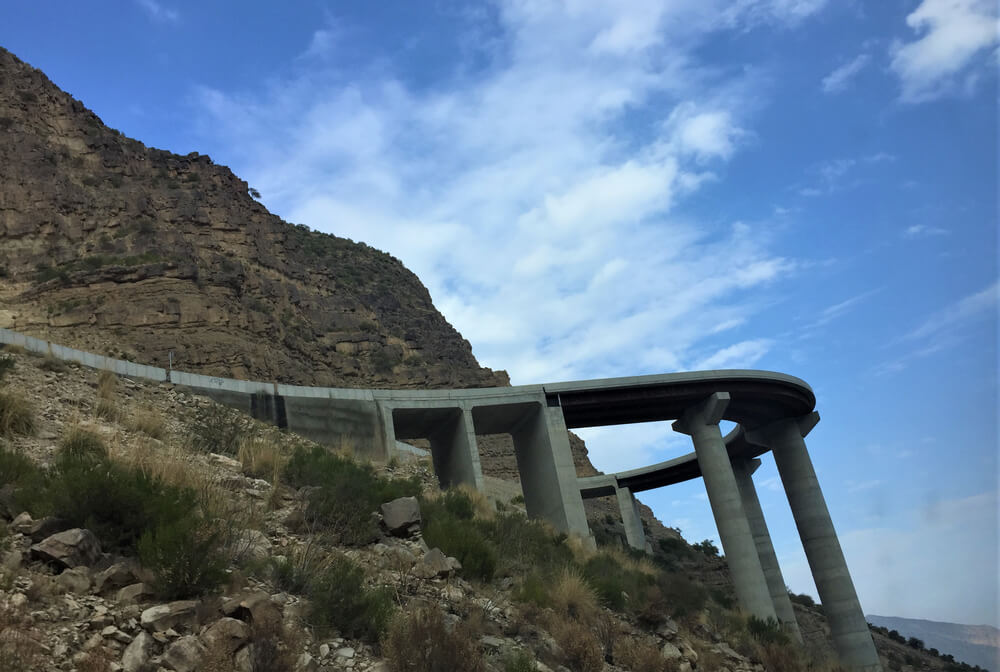 Fort Munro Ticket Price
Fort Monroe is a hill station, so there are no tickets for its visit. Visitors are free to come here and go. However, some private companies offer travel plans. You have to pay only the travel charges.
Fort Munro Timings
Are you looking for a place to escape city life's hustle and bustle? Look no further than Fort Munro. This hill station is located in the province of Punjab and is the perfect place to relax and take in the scenery.
Fort Munro is open 24 hours and all days of the week, and it's best to visit during the spring or autumn months when the temperatures are milder. Make sure you pack some sunscreen and water, though, because it can get pretty hot up there sometimes. And don't forget your camera—the views are simply stunning!
Location of Fort Munro
Located in the Dera Ghazi Khan district of Punjab, Pakistan, Fort Munro is a hill station in the Suleiman Mountains range, 85 kilometers from Dera Ghazi Khan City and 185 kilometers from Multan. It is about 520 kilometers from the provincial capital, Lahore. The drive from Lahore to Fort Munro is scenic, and you'll be able to witness the changing landscape as you make your way up the hills.
Today, it's a popular tourist destination, thanks to its pleasant climate and stunning views. If you're looking for a peaceful getaway, Fort Munro is worth checking out.
Frequently Asked Questions
Why is it called Fort Munro?
General Andrew Aldcorn Munro of the British Army first established the city. According to historians, one of his workers lived in modern-day Dera Ghazi Khan. On the advice of his employee, he traveled to this place where he was terrified of the heat but amazed by the Suleiman range's beauty and decided to stay with his family. The area is known as Fort Munro due to General Munro's arrival and subsequent stay there with his wife. Locals refer to the route he took to get here as "Royal Road," which is still in existence today.
Is Fort Munro worth visiting?
So, is Fort Munro worth visiting? Let's take a look.
The is at an altitude of 1,972 meters (6,445 feet), offers stunning views of the surrounding area, and is the highest point of the Suleiman mountain range. If you're looking for peace, this is the perfect spot to relax and enjoy the region's natural beauty.
Plus, there's plenty to see and do in Fort Munro. This is a major tourist attraction; there are also a few restaurants and small shops in the area. And if you're feeling adventurous, you can go hiking or explore the local caves.
Conclusion
Few places offer a hill station's natural beauty and serenity. If you're looking for a breathtaking escape, Fort Munro is the place for you! Nestled among the rolling hills of Koh-e-Suleiman in Dera Ghazi Khan, Fort Munro is a haven of peace and tranquility. The enchanting panoramic views of the lush green valleys and snow-capped mountains in winter will leave you amazed.
Experience the beauty of Fort Munro and see why it's one of Pakistan's most popular future tourist destinations!