Basant
Attending an annual festival is the best way to experience Pakistani culture. There are so many different types of festivals that it may seem overwhelming at first, but once you start exploring them, you'll find out just how much variety this country offers. This country's fabulous Festivals have different themes and nuances annually. From solemn religious processions to events that resemble parties, Pakistan has got it all for sure! One of the famous cultural festivals celebrated in Pakistan is Basant Festival. Each spring, the historic city of Lahore celebrates the kite-flying Basant Festival, which marks the start of the Pakistani Basant festival season. During the Basant Kite Festival, you will notice the massive crowd of ecstatic people flying kites around Lahore. They launch them from automobiles, rooftops, and even the patio. Thousands of assorted kites tangle the sky with different shapes, colors, and sizes. 
As spring approaches, kites of various shapes and measures adorn the skies above Lahore, which is truly a sight to behold.
History of Basant Festival
Happening every year during late January and early February, the purpose of celebrating Basant in Lahore is to commemorate the arrival of spring. The history of the much-awaited Basant Festival dates back to the time of Maharaja Ranjeet Singh, who was especially fond of flying kites and would celebrate it every year in Lahore. History reveals that Maharaja Ranjit Singh oversaw the annual Basant fair and made kite flying a standard component of the fairs held in the 19th century, including fairs held at Sufi shrines. During the ten-day Basant darbar, or court, hosted in Lahore by Maharaja Ranjit Singh, warriors would display their military skill while dressed in yellow. The association of the practice of kite flying with Basant quickly spread among Punjabis, with Lahore serving as the festival's central hub for the whole Punjab region.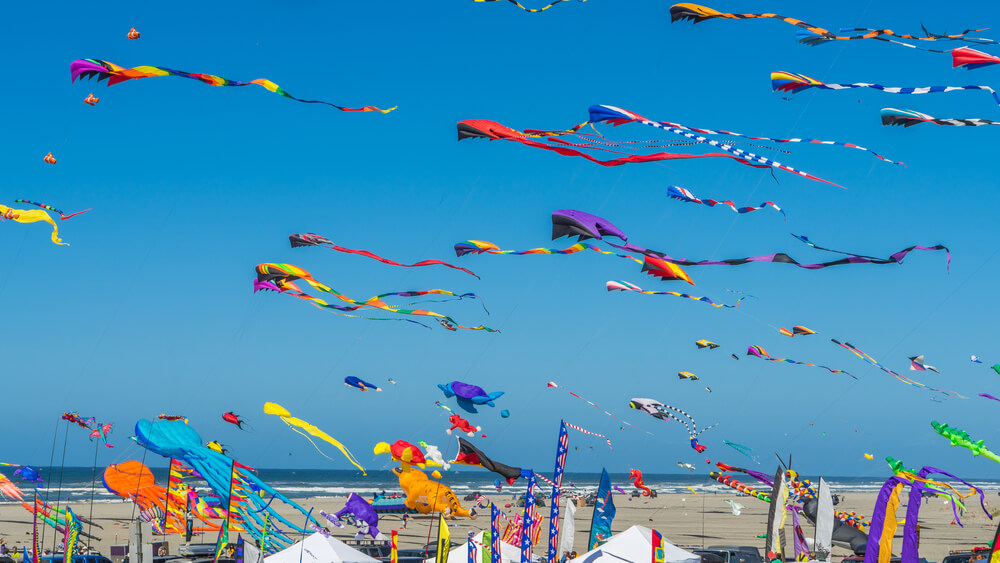 According to Lochan Singh Buxi, certain Indian Muslim Saints adopted the Hindu celebration of the Basant festival in the 12th century. The origin of Basant festival history began by paying homage to Muslim Sufi Saint Nizamuddin Aulia in Delhi. Since then, this tradition has been celebrated by followers of the Chishti order every year.
Lahore, in particular, celebrated the Basant Festival by kite-flying before the partition of the Sub-continent. Despite being regarded as a regional Hindu festival, Muslims in Punjab also participated wholeheartedly in Basant celebrations. Up to 52% of Muslims and 48% of Hindus/Sikhs lived in Lahore City after its independence in 1947. Although practically all Hindus migrated from West Punjab/Lahore to India by the end of September 1947, the custom of celebrating the Basant Festival persisted. Even now, the people of Lahore take great delight in observing the Basant festival and fly kites with great enthusiasm.
When do we celebrate Basant Festival?
Basant Festival is a celebration to welcome and salute the most vibrant season. The most festive and well-liked season is spring when various hues bloom. The rich surroundings and spectacular natural environment merge with Punjab's welcoming and exhilarating Pakistani Basant.
We celebrate Basant Festival upon the onset of the beautiful and dazzling spring season. Every year, during the final week of February, the Basant celebration occurs in the spring. Basant is celebrated throughout Pakistan, not just in Lahore. Dates for the Basant celebration may vary amongst different Pakistani cities.
Why do we celebrate the Basant festival?
We celebrate the Basant Festival to welcome the glorious and beautiful spring season. There is nothing like the first spring day, with its bright deep blue skies and pleasant breeze- a perfect opportunity to fly kites. Every year, on this glorious day, people would all rise early at dawn to ensure they were ready for the most significant event. The yelling Bo Kata! ( meaning Let it go) can be heard echoing throughout the entire town; everyone knows it is time for this grand celebration.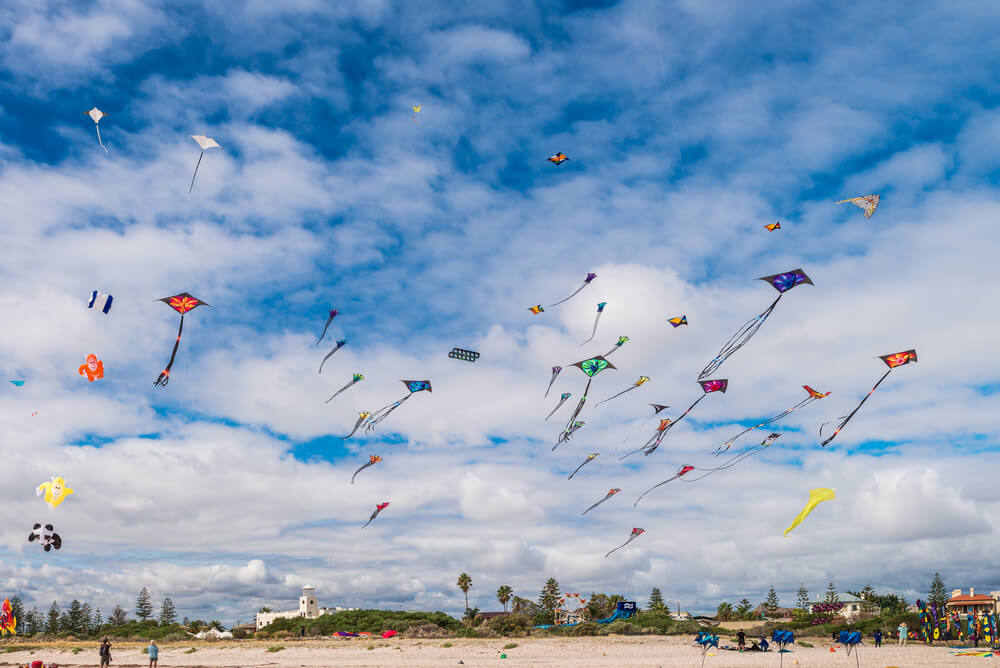 Festivities of Basant
Pakistani Basant Festival is a cultural celebration that features traditional food, attire, dances, and music in addition to being a kite-flying competition. Every year, Punjab in India celebrates this Basant season with the same enthusiasm and zeal as in Pakistan. They also organize various tournaments and events to make kite flying as exciting as possible. People also plan special feasts and barbecues to enjoy this festival. It was a tradition for people to wear bright yellow clothing during Basant because of its association with the vibrant mustard flower. Yellow is a springtime color and signifies the glory of the Basant Festival.
You will listen to the boisterous cheering of Bo Kata every time a competitor cuts down an opponent's kite. The bombastic drumbeating and lively music excite all those competing, often inciting them to go harder still, cutting any enemy kites that may come their way before they can do the same for themselves. Additionally, special cash prizes and accolades for the winners are also announced in various locations to heighten the fun and excitement of the event.
During the day, people also fly their beautifully designed kites at night, giving the sky a sparkling glow. As soon as the Basant kite flying Festival starts, so does the Basant Mela Market. This market is full of different stalls selling everything from clothes to traditional jewelry. What makes this event even more special are all sorts of puppet shows, horse dances, horse riding, folk dances, crafts, and artwork for sale on display, all found here at the Basant Mela Market. In addition, there are lots of fruit stalls and delicious Punjabi cuisine (such as kebabs) for people to savor at this carnival-like event.
Basant Celebrations in Important Cities
Basant in Lahore is the central hub of the kite-flying festival. However, people from other cities also celebrate the Basant Festival. Other than Lahore – where people flock from all over just for Basant celebrations – Rawalpindi, Gujranwala, Faisalabad, Sialkot, and Kasur are often hosts of these events too. People can't even imagine going without celebrating Basant. In large cities, kite flying is enjoyed along with other events like parties and concerts to mark the festive occasion. There are many different ways to celebrate Basant Festival, depending on your city. But, no matter which city you are in, the festival's spirit remains the same, i.e., having quality time with friends and family.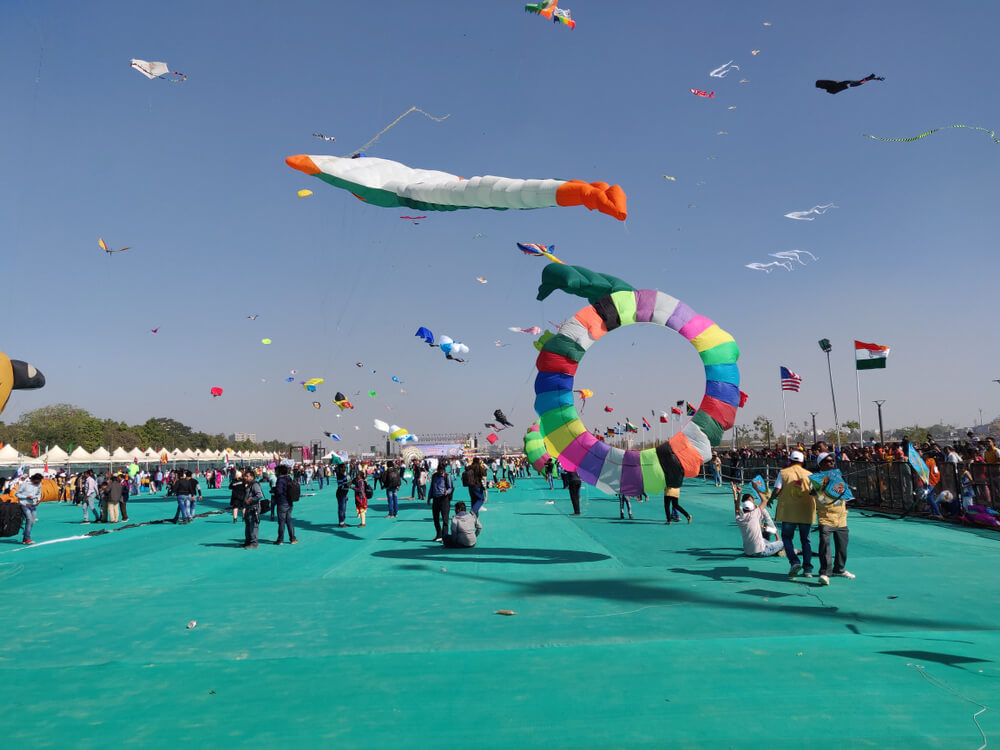 How do Pakistani celebrate the Basant Festival in Lahore and Kasur?
You might wonder how the Pakistani people celebrate the Basant Festival in Lahore and Kasur. Well, to start with, people celebrate it by organizing flying kites competitions. It is renowned as one of the biggest kite-flying festivals in the country.
But that's not all. There are also a lot of other activities that go on during the Basant in Lahore, like music performances, food stalls, and carnivals. People come from all over Pakistan to witness and participate in the flying kites competition, and it is an enjoyable time for everyone involved.
Basant Festival celebrations in Rawalpindi and Faisalabad
The Basant Festival in Pakistan is when people come together to celebrate, irrespective of caste and creed system. All sorts of traditions and activities are associated with the Pakistani Basant Festival, and each city has its unique way of celebrating. The people of Rawalpindi and Faisalabad celebrate the Basant Festival with great enthusiasm. Several events occur during the festival, including kite flying contests, traditional dance while wearing yellow-colored clothes, parades, horse riding, and whatnot. It would be best to indulge in the delectable cuisine when visiting Rawalpindi and Faisalabad for the Basant Kite Festival. These cities are hardly the place for a diet. The festival's colors are visible in these cities, and there is a general air of happiness.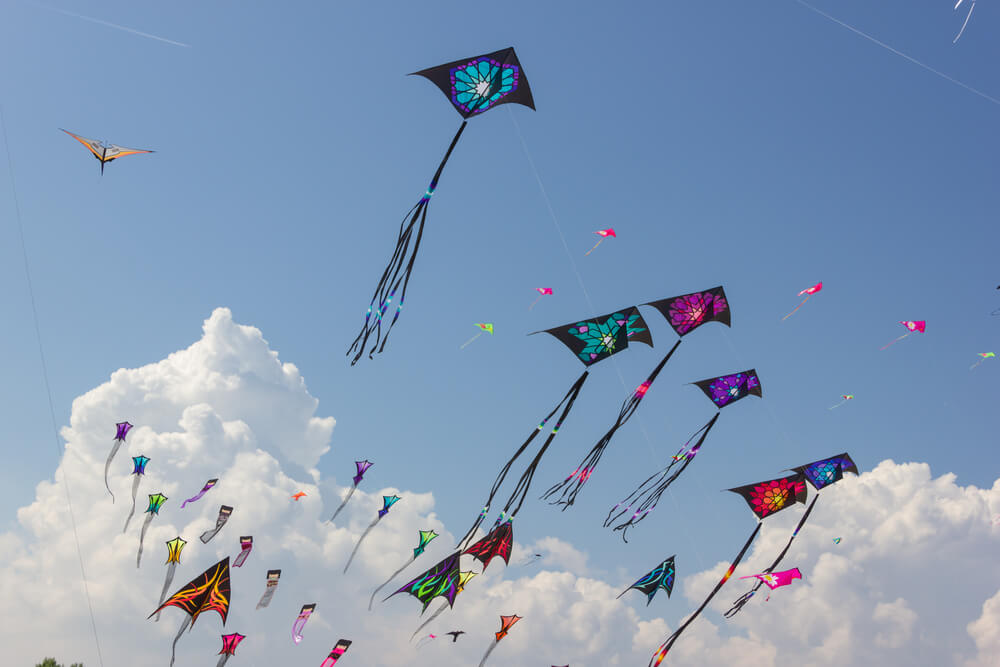 Disadvantages of Basant in Pakistan
Basant got banned in Pakistan because of its disadvantages, which proved fatal for the kite flyers. Flying a kite was never without risk. Many birds' wings become caught up in kites. Several persons suffered rooftop falls and throat cuts. The wire and iron-made strings of kites led to the untimely deaths of many flyers throughout the past years. Many people fell from the roofs because they could not look away from the soaring high kite in the skies. Motorcycle riders on the streets would become tangled in the strings causing accidents. Many children broke their legs while chasing stray kites.
According to a report, Yellow-the elemental symbol of spring- turned red, causing injury and deaths of flyers.
Why is kite flying considered illegal in Pakistan?
This event became bloody due to the fierce competition among the kite-flying organizations and associations. Due to the intense competitiveness among kite enthusiasts, some turn to metal strings and other glass threads to cause their rivals' kites to crash quickly and finally win the competition. These practices led to numerous deaths. The government outlawed this event due to these risky practices and relentless behavior. Multiple kites and twine manufacturers lost the source of earning their bread and butter following the ban on the Basant Festival. The government punished and arrested many people violating the law by flying kites.
FAQs
Why is Basant banned in Pakistan?
Due to the high number of electrocutions, rooftop falls, throat cuts, and entanglement issues that resulted in the deaths and injuries of numerous people in Pakistan, the government outlawed flying kites and celebrated the Basant festival.
Is it necessary to have a license to fly a kite?
According to the Punjab Prohibition Of Kite Flying Ordinance, 2001, to use a location for kite flying, the owner or possessor of the area must first seek permission from the Union Nazim of the place the station house officer of the site of this authorization.
When was Basant banned in Pakistan?
Before 1999, Pakistanis could observe kite flying without the government's involvement. But in response to the populace's irresponsible actions, the Pakistani government forbade kite flying and Basant Festival celebrations in 2007. Despite the ban, many people still observe the practice of kite flying from their rooftops.
Conclusion
Through festivals, people come together and enjoy themselves without holding any grudges and forgetting every negativity. Festivals have played an essential role in uniting nations throughout history. Festivals like the Basant festival reveal a lot about a nation's rich culture, traditions, and ideals. Thus we must work to preserve them forever.