Tarbela Dam – The World's Largest Earth-Filled Dam
Do you know which dam in Pakistan has the honor of being one of the world's largest dams? It's the Tarbela Dam, completed in 1976 as a part of the Indus Basin project. The giant earth and rock-filled dam have a reservoir capacity of 11,098,000 acre-feet which is quite massive.
The dam is located on River Indus in Haripur District, Khyber Pakhtunkhwa, Pakistan.
The height of Tarbela Dam from its foundation is 469 feet (143 meters), and the crest length is 2,743 meters. The dam has 16 spillways, of which seven are in service and nine are auxiliary. The total dam construction cost was 2.85 billion USD, which took almost a decade to complete.
The dam has played an important role in Pakistan's economy by providing irrigation water for 3.5 million acres of land and generating 2,400 MW of electricity.
Tarbela Dam is situated in a small town of Haripur called Tarbela, where the name originates; the dam is built over the Indus river. This location is somewhat on a 2-hour drive from Islamabad, and you can easily reach there by car.
Due to its closer location, this place has been a tourist destination for residents of nearby cities.
The place has something for everyone; if you're an adventure seeker, you can go fishing, swimming, boating, or even photography. The views from the dam are simply breathtaking, making it a perfect tourist destination. So make sure to capture the best views of this beautiful destination.
Tarbela Dam Swabi Attractions, Ticket, Timings, and Location
To be precise, Tarbela Dam Swabi is a perfect spot for those who want to try something new this summer! The attractions at Tarbela Dam will make your trip an unforgettable experience.
You can walk on the green belts and enjoy the fresh air. But, trust it, the place has much more to offer than just the greenery. You will enjoy your time here.
The best time to visit is from April to September, as the weather is pleasant during this time, and you can make the most of your trip.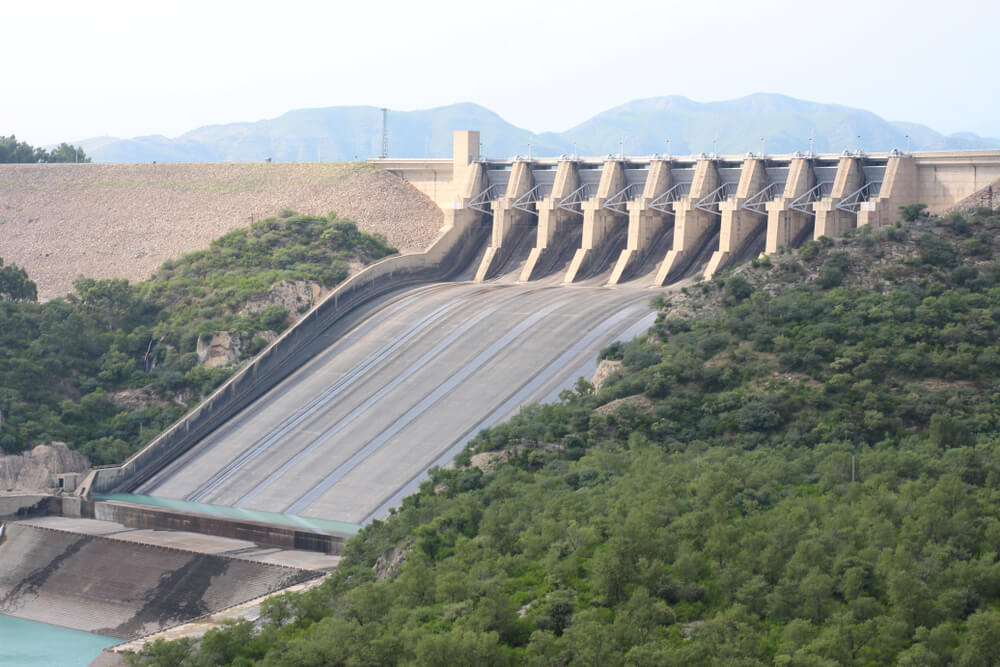 The dam is located in Swabi and Haripur Districts, Khyber Pakhtunkhwa, around a 2-hour drive from Islamabad. You can easily reach there by car or any other mode of transportation.
When Was Tarbela Dam Made?
If we look back at the history of the Tarbela Dam, we can see that the dam construction started in 1968, and the construction team did only a small amount of work. The initial construction operations began in 1978 and fully prepared the project in 1984.
An agreement between India and Pakistan named Indus Waters Agreement to control seasonal changes in the Indus river. Tarbela Dam Pakistan resulted from this agreement and is meant to prevent flooding in the country.
The construction took place in three phases to meet the requirement of diverging the river flow.
The first two phases' construction lasted almost 2.5 years, and it took three years to complete phase 3. The main purpose of building this dam was to provide water for irrigation and generate hydroelectricity.
The World's Largest Earth-Filled Dam
It is not only the largest earth-filled dam in Pakistan but also one of the biggest dams in the world. The dam is located on River Indus and can withhold 11,098,000 acre-feet of water.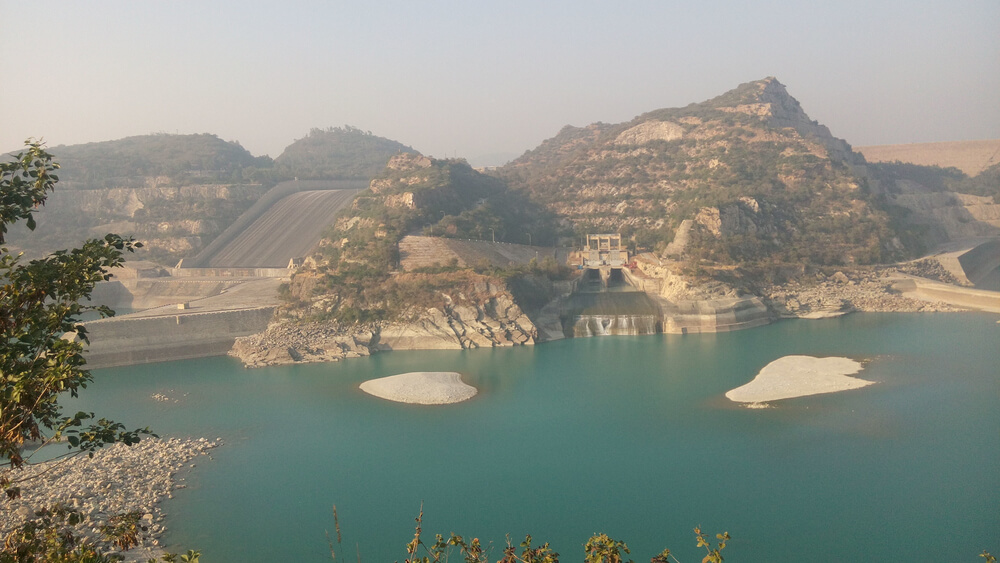 Tarbela Dam is the largest dam-producing hydroelectricity in Pakistan and plays a vital role in the country's economy. By producing hydroelectricity, a clean energy source is environmentally friendly too. That is one of the largest artificial reservoirs on the earth that needs no introduction!
Things You Should Carry Before Visiting Tarbela Dam
Tarbela Dam is not only the biggest reservoir in the country but also a major tourist spot for locals and tourists. The dam is under Water and Power Development Authority and contains many tourist activities. But it would help if you were mindful about what to take along or what you might need on the spot.
So when you're planning a trip, there are certain things that you should keep in mind and carry with you before leaving for the spot. Here are a few things to take along:
A good sunscreen lotion and a first-aid kit are always a must.
Sunglasses and hats to avoid the harsh sun during the afternoon.
Drinking water and snacks to keep the hunger away!
Insect repellent (to keep mosquitoes away)
Proper clothing according to the season
Binoculars (if you want to enjoy the views from a distance)
A nice camera to capture the memories in pictures and videos!
Swimming gear if you're going to dip in the reservoir!
Attractions at Tarbela Dam
Tarbela Dam has been a source of tourism for years now and attracts people from all over the country. But the thing is, only a small number of people are allowed at a time, as this destination is under WAPDA, so you'll have to take permission before going.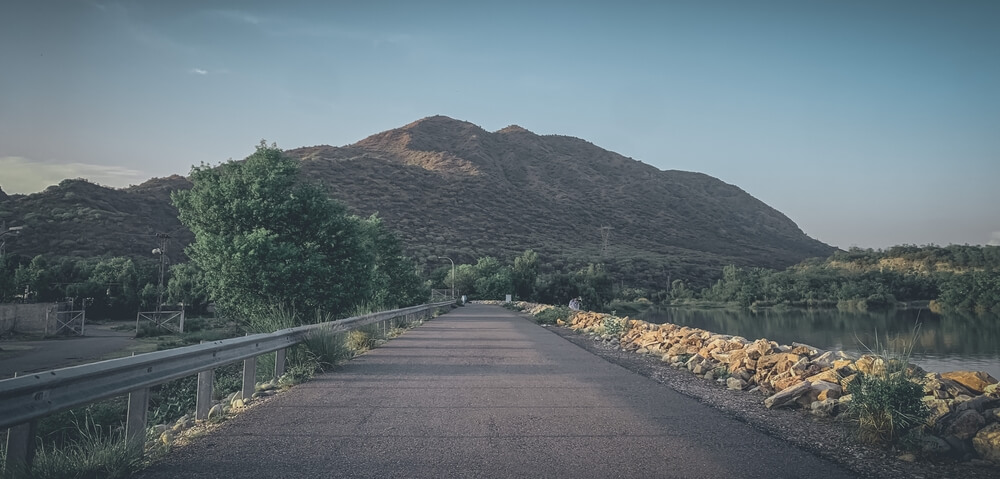 As you reach there, you'll be awe-struck to see so many attractions at the Dam. So let's take a look at what you can do there.
Well-Maintained Greenbelts
The first thing that will amaze you is the greenery all around. The whole place is surrounded by green belts, which makes it a perfect tourist destination.
There are different sections for picnicking, so you can enjoy your time with family and friends. All these green areas are so well-maintained that you won't believe it exists on earth. There are walking paths with these greenbelts so you can enjoy yourself with your camera the most!
Power House Visit
As the Tarbela Dam is a hydroelectric power station, it contains a powerhouse too. The powerhouse is situated at the right abutment of the spillway, and you can take a tour of it to see how this giant machine works.
Don't miss this chance to know how the dam works and produces electricity for you. Only a limited number of people are allowed inside at a time, but it's worth it!
Beautiful Tourist Destination
If you're a lover of scenic beauty, you'll fall in love with this place. The whole area is so beautiful and picturesque that you won't be able to take your eyes off it. The best time to visit the Tarbela Dam is during spring or summer as the view becomes more mesmerizing with the clear weather.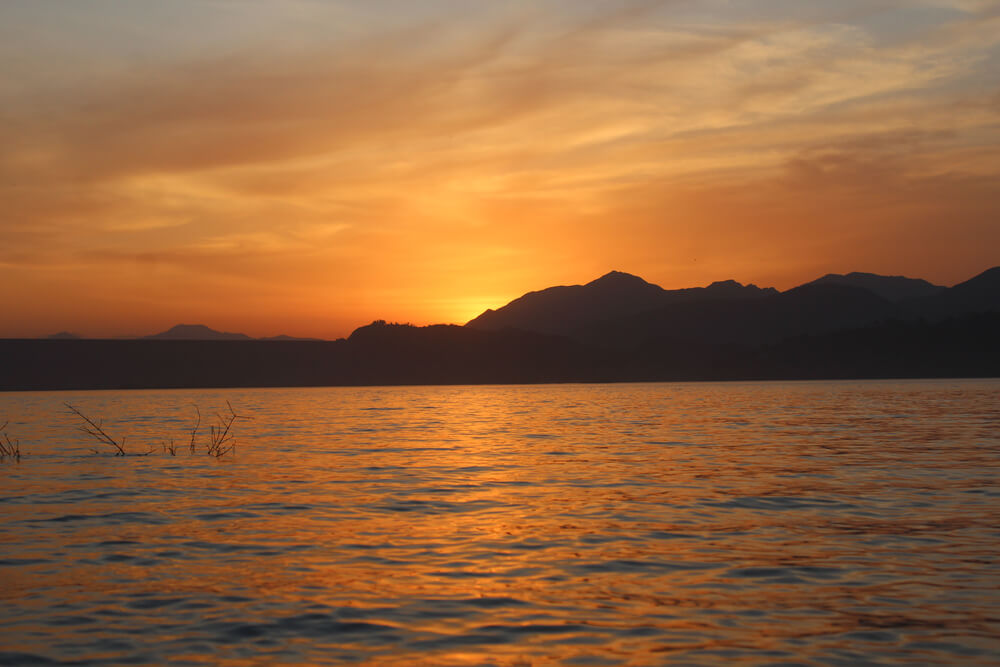 Also, the multiple vantage spots will let you enjoy the views from different angles, and you'll be able to explore the surrounding beauty of the reservoir too. So make sure you visit this place to get lost in its serenity!
Spillway View
One of the most popular things at Tarbela Dam is its spillways. When opening in the summers, the spillway is so spectacular that it'll leave you speechless. It's one of the biggest drawcards for tourists, and you can't miss it when you're here.
The best time to see spillways is during the rainy season, as you'll be able to see the water gushing out with full force. It's a sight to behold, and you'll enjoy it!
Panoramic Views of Dam
The views that Tarbela Dam offers are so panoramic that you'll keep craving to watch more.
You can get a bird's eye view of the whole place from different vantage points. The pictures are so breathtaking that you'll be left mesmerized and want to return for more!
Things to do at Tarbela Dam
Tarbela Dam Pakistan is a beautiful place with a lot to offer in terms of activities. You can do much in one day and make your trip memorable.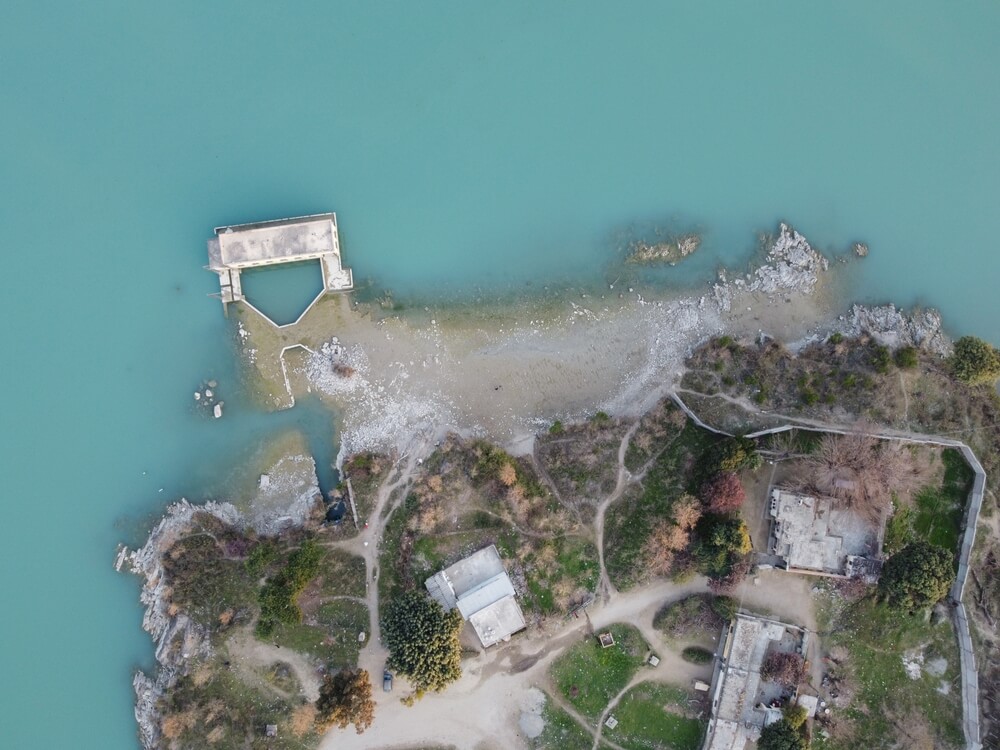 There are so many things that you can do at Tarbela Dam that you'll be spoilt for choice. So let's look at some popular things to do at Tarbela Dam.
Fishing
Fishing at Tarbela Dam is another experience you would love to try. But the thing is that you'll need a permit for it, and you can get it from the office of the Assistant Commissioner.
Only official contractors or VIPs can do fishing whenever they want. The best time to go fishing is during winter, as the water level is low, and you can easily catch fish.
Swimming
If you're a fan of swimming, then you'll enjoy this activity at Tarbela Dam. The water is so clean and clear that you'll be able to see the fish swimming. But make sure you don't go too deep, as the current can sometimes be strong.
Swimming at Tarbela lake is allowed only in shallow waters, and you can't go farther. Therefore, the best time to go swimming is during summer as the weather is perfect.
However, swimming at this lake sometimes gets completely banned during the monsoon.
Boating
Boating at Tarbela Dam is an experience you'll never forget. You can take a boat ride from the boating point at the dam and enjoy the mesmerizing views. It's good to go boating during the summer as the water level is quite low then, and you'll be able to get a closer view of the dam.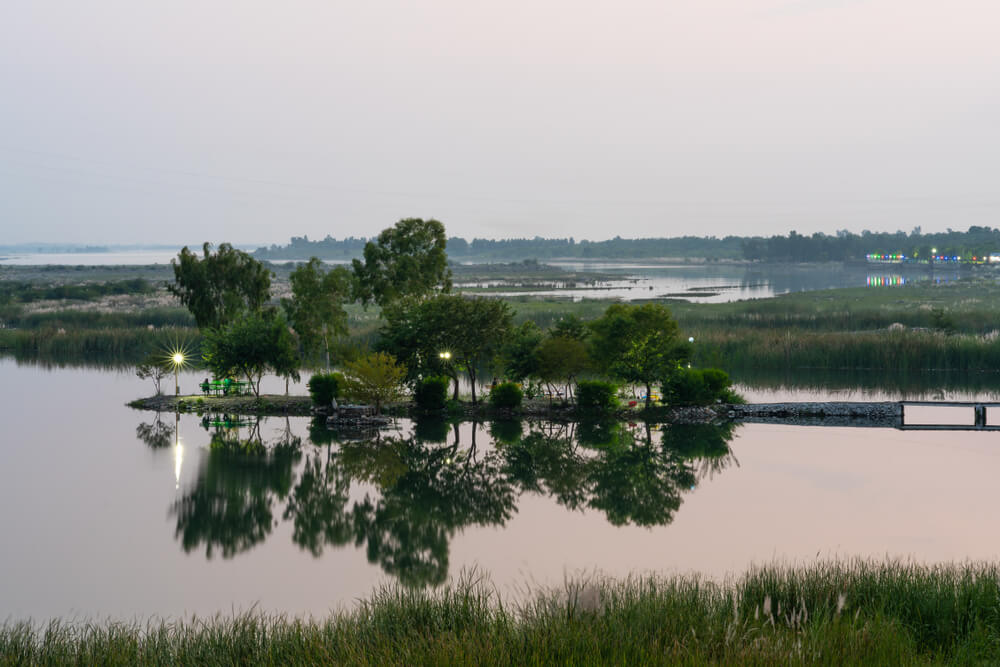 However, you should avoid going during the rainy season as the water level rises and becomes quite dangerous.
Photography
If you're a photography enthusiast, you'll get the most beautiful photographs of your life at this picturesque lake. There are many lovely places to click pictures, and you'll be spoilt for choice.
The best time to take pictures is during sunrise or sunset, as the light is just perfect at these times. However, you can also get some amazing night shots of the dam lit up. So make sure you carry your camera to capture this place's beauty!
How To Reach Tarbela Dam?
The mesmerizing Tarbela Lake in Swabi is easily accessible from different cities. So whether you travel from Islamabad or Lahore, you can reach via road without hassle.
Tarbela Dam is connected to Swabi city via Swabi-Topi road, and the distance is only 30 kilometers. However, traveling from Islamabad, you'll have to take National Highway 5 and Grand Trunk Road.
Facilities at Tarbela Dam
You might have to carry some essentials on your trip, but Tarbela Dam is also well equipped with all the modern facilities you may need.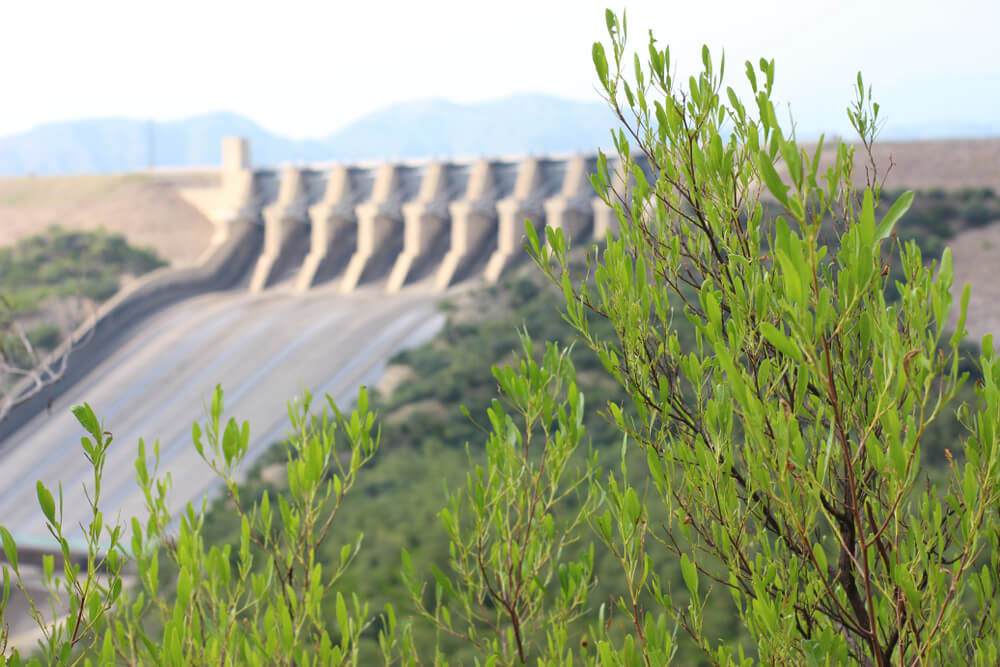 Some of the facilities that you'll find at Tarbela Dam are:
Fresh Seafood Restaurants
You'll find some amazing seafood restaurants at Tarbela Dam where you can enjoy fresh and delicious seafood. The restaurants have all the basic facilities, and you'll enjoy eating there.
If you're at Tarbela Dam, you must visit the Fish Point Restaurant, the most popular seafood restaurant here.
Parking
Tarbela Dam also has a parking facility to park your car and enjoy your time without worry. The parking is quite safe, and you'll not face any problems.
You can also find other facilities like washrooms, medical stores, and shops at Tarbela Dam.
How Much Is The Distance To Tarbela Dam From Swabi?
Tarbela Dam is located at a distance of about 28 kilometers from Swabi city. You can reach here by cab or a bus from Swabi, which will hardly take half an hour. The best route from Swabi to Tarbela Dam in KPK is via the Swabi-Topi Road.
Ticket Price of Rides
The ticket price of rides at Tarbela Dam is quite reasonable, and you can easily afford it. For instance, you can enjoy a boat ride for 15 minutes for just PKR 1200.
Tarbela Dam Timing
Tarbela Dam is operational throughout the year, and if we talk about the Tarbela lake and tourism timings, these are from 9:00 AM to 5:00 PM. However, you can travel any day because it's open throughout the week. So, now you know the perfect time to plan your trip to Tarbela Dam.
Location of Tarbela Dam Pakistan
The location of Tarbela Dam is in Pakistan, and it is situated in the province of Khyber Pakhtunkhwa. The dam is simultaneously in two districts, i.e., Haripur and Swabi.
Frequently Asked Questions
Why is the Tarbela Dam famous?
Tarbela Dam is one of the most famous dams in Pakistan because it is the largest earth-filled dam in the world. This dam is also very important from the irrigation point of view as it provides water to a large area of land.
Who completed Tarbela Dam?
The construction of the Tarbela Dam was completed in the year 1976, and that was by an Italian firm named Salini Impregilo. However, the idea of building this dam was conceived long before that.
On Which River Tarbela Dam is Built?
Tarbela Dam is built on the Indus river and is situated about 30 kilometers from Swabi city in Khyber Pakhtunkhwa province of Pakistan.
Tarbela Dam is one of the most beautiful places in Pakistan, and if you're looking for a place to enjoy a peaceful time, this is the place for you.
The dam is situated in a picturesque location, and you'll be mesmerized by its beauty. You can also enjoy various activities here like fishing and swimming. So, plan your trip to Tarbela Dam and enjoy a memorable time with your loved ones.