Sharjah Safari Park
Sharjah is renowned for its beautiful zoos, and the Sharjah Safari Park is one of them. This fascinating safari park in Sharjah will have you visiting again and again because there is so much to learn, and it allows you to get closer to nature as you know more about it. Exotic animals hold a special place in our hearts, and seeing even more of them is always exciting. If you're not a huge animal fan, learning about the various species will pique your interest! More than 120 animals live in the UAE's Sharjah Safari, including lions, elephants, giraffes, black and white rhinoceros, crocodiles, deer, bulls, and many other endangered creatures. You'll find 12 different environments for animals that are all inspired by the various parks across Africa. These are life for the species that live there, allowing you to have a genuine adventure in Sharjah Safari Park's largest African safari outside of Africa. This Sharjah zoo is ideal for friends and family to spend a day out! If you love animals and are an adventure enthusiast, you must add the Sharjah Safari Park to your list of things to do in Sharjah!
Attractions at the Sharjah Safari Park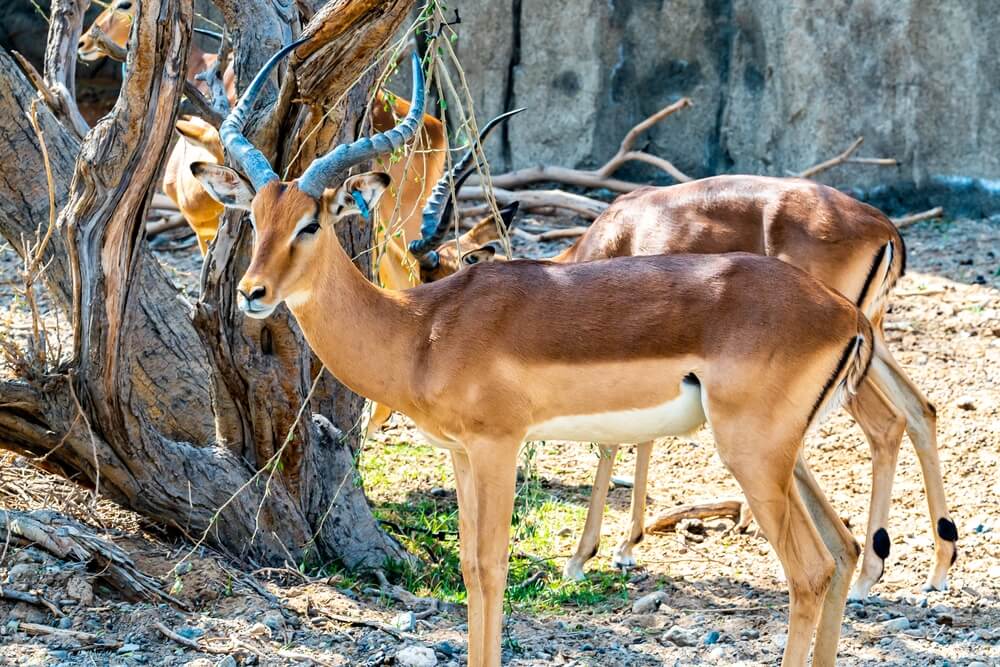 The vast area of Sharjah Safari Park is stunning, stretching for 8 kilometers, which explains why it contains so many activities. It's divided into numerous themed settings representing various areas of Africa with their characteristics, creatures, and landscape. Not only that, the Sharjah Safari Park has species from all over the world which adds to the excitement. That's when it gets exciting. This is where the fun begins!
Enjoy the view of more than 120 different Species
Seeing the fantastic animals is your main reason for visiting, right? Marvel in awe at the sheer size of the park and the wild animals within it. At around 800 hectares, the park is vast (2.5 times the size of Central Park, if you're looking for scale). It's also home to more than 1000 animals and birds, with 120 species represented, including giraffes, gazelles, lions, elephants, flamingos, rhinos, and crocodiles. Over 1000 local and African trees provide all the necessary greenery and vegetation for the fauna and flora to thrive. You can walk along the 12 different areas in the zoo and enjoy the lovely views.
Don't worry if walking isn't your thing; a silver ticket will get you on a bus tour where you'll see all zones except the "Serengeti" over the course of five hours or so. If you want a more personal encounter, consider purchasing gold tickets, which allow you to explore the 12 habitats in a private vehicle with a guide who can answer any questions you might have about these incredible species.
Watch the birds soar above you
There are several reasons why bird watching may be enjoyable. It may be soothing to view birds flying about. Learning about the many kinds of birds and their behaviors is also fascinating. Finally, going out into nature and breathing fresh air is always good! This safari park has specific bird-watching areas, so birders will have plenty of opportunities to observe species in flight.
Refuel and start over
All that animal and bird observing might get tedious. Still, there will be a big natural lake with cafes and restaurants ideal for refueling after all the action, as well as a conference center and visitor's camp where you can reflect on things you have been doing the whole day!
The Arabian Wildlife Center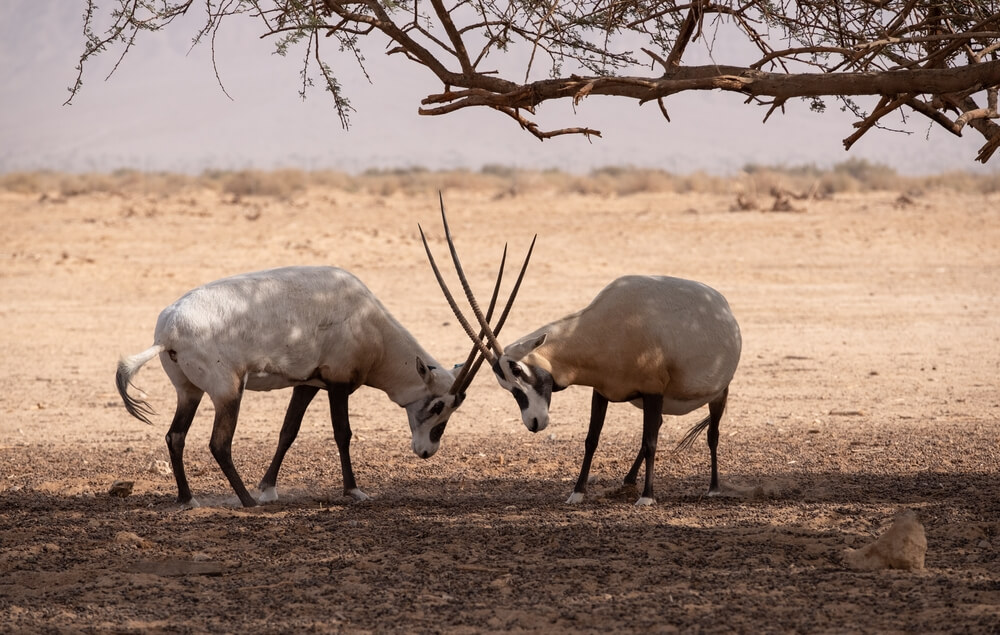 The Sharjah Safari Park, as previously said, is an endless source of enjoyment, adventure, and excitement that will keep you coming back for more! The Arabian Wildlife Centre is one of the many activities you can try at Safari Park. Here are a handful of the exciting discoveries you'll encounter!
The Zoological Park is home to the world's most extensive collection of Arabian wildlife and is dedicated to promoting biodiversity on the Peninsula and raising awareness about threatened species. It is a full-immersion experience for guests, who can view animals in their natural habitat through substantial glass windows. The various sections of the displays are dedicated to specific species, such as the reptile, fish, and insect houses, the bird aviary, set indoors in a wadi and desert environment, the houses of the smaller cats of the desert, displayed in the same hall of the aviary, The nocturnal houses which show a variety of mammals primarily active at night. You may also see baboons, oryx antelopes, wolves, hyenas, cheetahs, and Arabian leopards in their natural habitat around the Arabian Wildlife Center.
Sharjah Natural History Museum And Botanical Museum
Museums may be educational and entertaining to explore for various reasons. One is that they provide a wealth of information that might be fascinating to learn about. Furthermore, museums frequently contain rare and unique artifacts not available anywhere else. All of this adds to a fun and meaningful experience you can enjoy at Sharjah Natural History Museum And Museum. There are so many areas to learn more about. Here's what you might delve into! Take a journey back to the origins of early species, and enjoy the discoveries you explore. The Sharjah Natural History and Botanical Museum offer a window into the natural history and geology of our planet and the area, as well as desert plants and animals. It also teaches about the functions that desert plants and animals play in the ecosystem. The museum exhibits space rock, fossils, a desert, and a marine exhibition. In the garden of the Botanical Museum – the first of its kind in the Middle East – there are many native plant species. The Natural History & Botanical Museum offers a comprehensive introduction to the evolution of our planet, its flora, and fauna. Similarly, it allows visitors to learn about our desert ecosystem and its importance to us.
Islamic Botanical Garden
Discover the most lovely gardens in regions covered with plants you've never seen before when you take a trip to one of the region's most exotic natural destinations, the Islamic Botanical Garden. This lovely verdant garden is a paradise for plants mentioned in the Holy Qur'an and prophetic Sunnah, as well as a beautiful green space made up of nearly 100 different plants, including figs, pomegranates, and saffron. This is a fantastic place for your youngsters and a more interactive approach to learning about the exhibits that explain the Qur'an's references to plants, Hadith, and Sunnah. The gardens aim to inspire meditation with paved pathways, ornamental pools, and tiny canals that are reminiscent of traditional aflaj (irrigation channels).
The gardens are a botanical wonderland that you can explore. Each exhibit is labeled in both Arabic and English. The garden also includes intelligent screens that offer an overview of each plant's characteristics, uses, benefits, and other information. There's also a café with Arab cuisine grown in the garden's produce, where you can enjoy refueling in a traditional style! The Islamic Botanical Garden includes a library with books on a wide range of foliage for visitors to read and analyze. On the site, there is also an educational room where you can gain a deeper insight.
Fun fact: In collaboration with UNESCO, botanists spent three years collecting the plants. The Islamic Botanical Garden contains many flowering and fruit-bearing plants for visitors to see. The garden includes a variety of both indoor and outdoor species. Other species were cultivated from seeds or brought from all over the world from different locations.
Children's Farm at Sharjah Zoo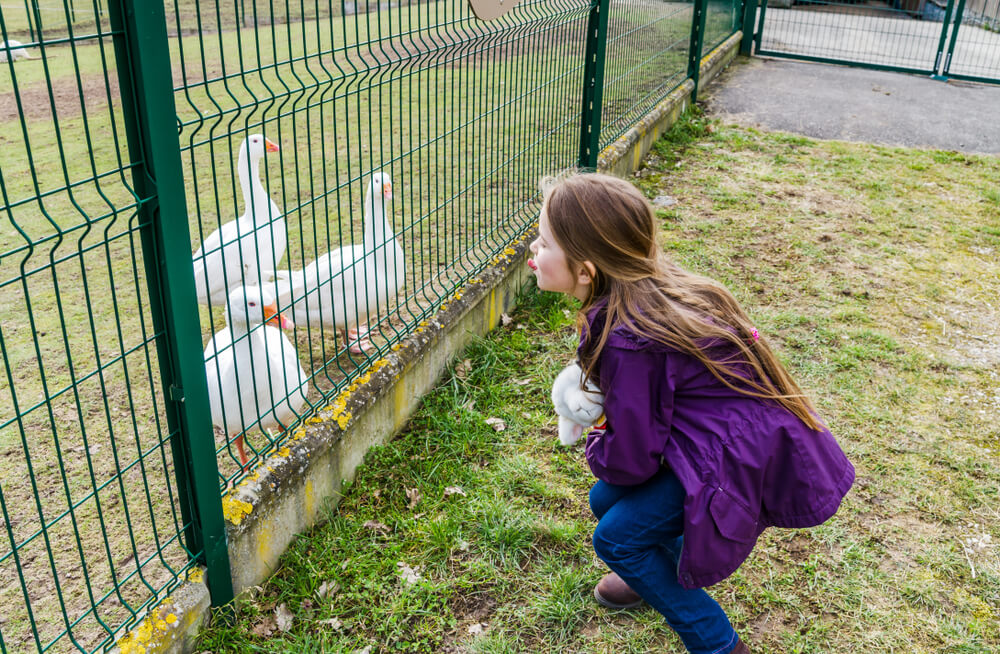 Children like to learn about new things because it is exciting and enjoyable. You may assist them in doing this by providing them with information that is both fascinating and simple to comprehend. Animals may be an educational topic that youngsters will enjoy learning about. In most situations, you'll observe them drawn in within minutes, and their interest will grow with each attempt to teach them about nature. The Children's Farm at Sharjah Safari offers a fantastic opportunity for youngsters to learn more about animals, and here are some reasons!
The Children's Farm is a household favorite among Sharjah's parks. There are enclosures for camels, donkeys, Arabian horses, ponies, cattle, goats, and sheep, a duck pond, and educational presentations on each animal. Families looking to participate in the summer activities for children, such as feeding the farm animals and riding horses and camels throughout the middle of the year, will flock to the center.
The farm is divided into indoor and outdoor areas, each with its purpose. The indoor portion offers educational and environmental activities, workshops, and awareness-raising exercises. All house pets reside in the outside area, where little visitors can get up close with them and even feed them their favorite meals. How fun makes that sound?
FAQs Safari Sharjah Park
Where is Sharjah Safari Park located?
The park is located on the outskirts of Sharjah, in the United Arab Emirates.
Click this link to be directed to Safari Park Sharjah via Google Maps.
What are Sharjah Safari Park's timings?
Sharjah Safari is open daily from 8.30 am until 6.30 pm.
What are Sharjah Safari Park's ticket prices?
There are three tickets available to purchase at the Safari Park Sharjah:
Bronze: Walking Tour – 40dhs with a guide
Dh 15 for children between the ages of 3-12
Duration: Two to three hours
Silver: Regular Bus Tour – 120dhs with a guide
Dh 50 for children between the ages of 3-12
Duration: Five to six hours
Gold: Luxury Vehicle – 275dhs with a private guide
Dh 120 for children between the ages of 3-12
Duration: Five to six hours