Cinemas in Rawalpindi
Are you looking for a perfect way to pass your time while relaxing? Try watching a movie in a good cinema to unwind after a strict routine. Experts suggest that involvement in leisure activities such as watching movies can decrease stress levels and boost creativity.
Movie watching can have a substantial impact on individuals. It relaxes tired minds and helps in recovering from depression. Films are a powerful medium of Cinema that can have a lasting effect on the audience. Movies reflect the good and bad of society and provoke people to make changes for a better community.
Films are the perfect medium for amusement for young and old alike. Watching a movie with family can help you bond with your family and cherish the time spent together.
Cinema of Olden times
Rawalpindi has been the hub for recreational facilities since historic times. Some cinemas are as old as a hundred years, which suggests how much the city's civilians were into film watching in a properly maintained and set up area.
Movies made by Pakistani Cinema during its rise were appreciated around the world. This led many people to invest in creating cinema houses where people would come to see the talent of their fellow Pakistanis. Many cinema houses constructed before the partition in Rawalpindi screened successful Urdu and Punjabi movies of their times.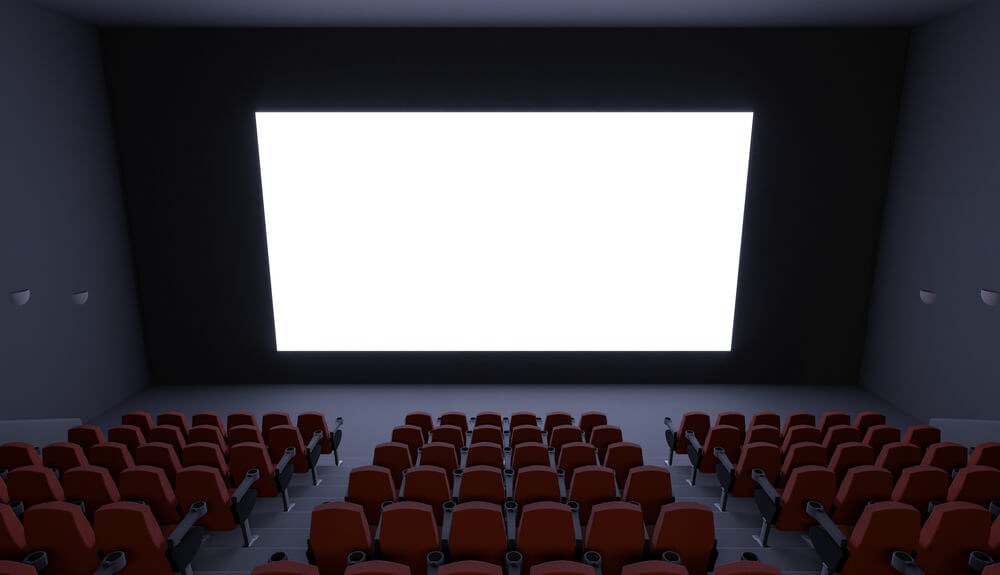 The film industry was also a source of employment for thousands of workers. Lack of funds, the invention of the VCR, and disputes between the filmmakers caused the cinema industry to decline very quickly, and so did most cinemas in the country.
The revival brought by young and talented moviemakers refreshed the cinema industry as well. Many new cinema houses started operating in the twin cities of Islamabad and Rawalpindi. Installing the latest equipment in cinemas in Rawalpindi, like The Arena and Cinegold Plex, proves how much people want world-class entertainment within their reach.
Best Cinemas in Rawalpindi
Watching a movie on comfy seats with a big popcorn box is a great way to pass the time. Go alone or have the company of family or friends, as the cinemas in Rawalpindi are one of the best Cinemas our country has. They screen the latest movies and host movie premieres with celebrities who come to watch the film and meet their fans.
Below is a comprehensive list of cinemas in Rawalpindi, compiled for convenience.
Cinepax Cinema
Cinepax Cinema is located in Jinnah Park, Kachehri road, the pioneer of modern cinemas in town. They screen national and international movies and are run by Cinepax ltd, which has twelve cinemas in other cities.
The cinemas are well-maintained and equipped with the latest cinematic technology. The cinema screens both 2d and 3d movies at reasonable prices. They are a great option if you're on a budget. They offer discounts for students and waive 40 % of ticket prices on Monday, Wednesday and Thursday. Members are entitled to further values such as a free ticket on their birthdays, snacks, and other free goods.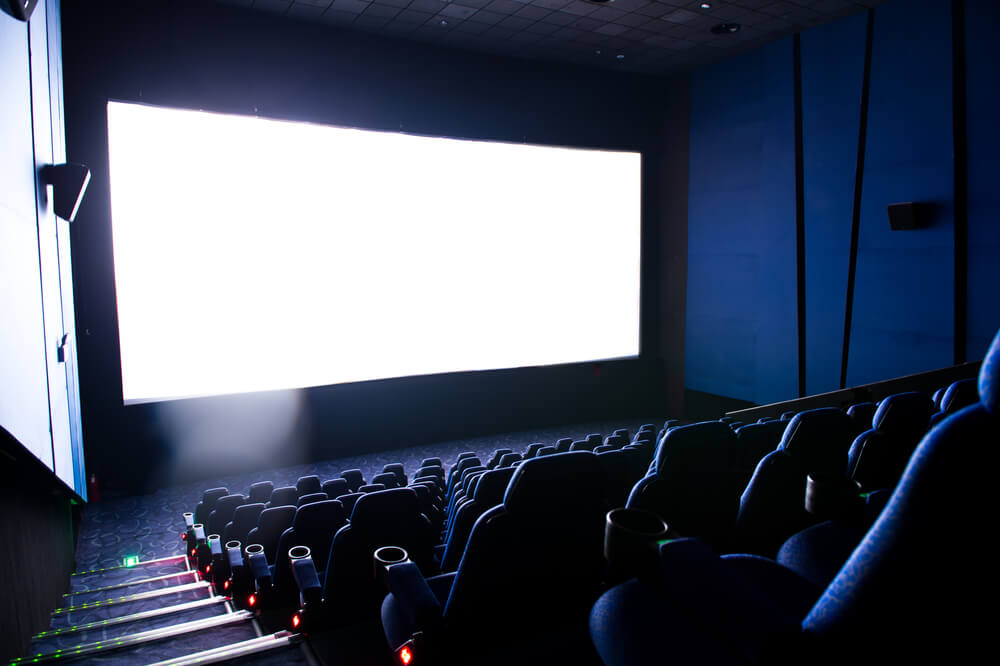 The ticket price starts from Rs. 600 and can be booked online through their website, over the counter, or by contacting them on their number. The show timetable is updated on their website regularly.
Odeon Cinema 
Odeon Cinema is a century-old cinema that has been renovated to serve civilians for entertainment. Besides watching a movie, you will also become fond of the old architecture dating back to the 1890s. It was built by two Sikh brothers, Sardar Kirpal Singh Rai Bahadur and Sardar Sujan Singh Rai Bahadur, to build a center with a library and other recreational facilities.
Most cinemas in Rawalpindi are situated in central locations where people can visit easily. Odeon Cinema is the recent addition for the entertainment of the people in Rawalpindi inside Rawalpindi Cantt.
The cinematics of Odeon Cinema will amaze you. They have top-notch audio and video technology for an unforgettable movie-watching experience for the audience.
You can purchase tickets for the movie from the counter or book them online. The standard ticket starts from Rs. 600. It opens at 11:30 AM, and the shows continue till midnight.
Odeon Cineplex
Movie watching in a cinema with state-of-the-art cinema technology multiplies the fun. Odeon cinema is one of the recent cinemas that have opened in Rawalpindi. The Cinema has a luxurious Red and Blue lounge for an exceptional movie experience for the people. The vast halls can accommodate up to 350 people at a time.
Watch 3d movies at Odeon Cineplex with superb sound and video quality of international standards. They offer memberships that offer reduced prices on tickets and snacks from their cafeteria. Members are also offered free movie tickets on their birthdays, along with snacks. The staff is courteous and friendly. The cafe provides fresh snacks during the movie that will tantalize taste buds.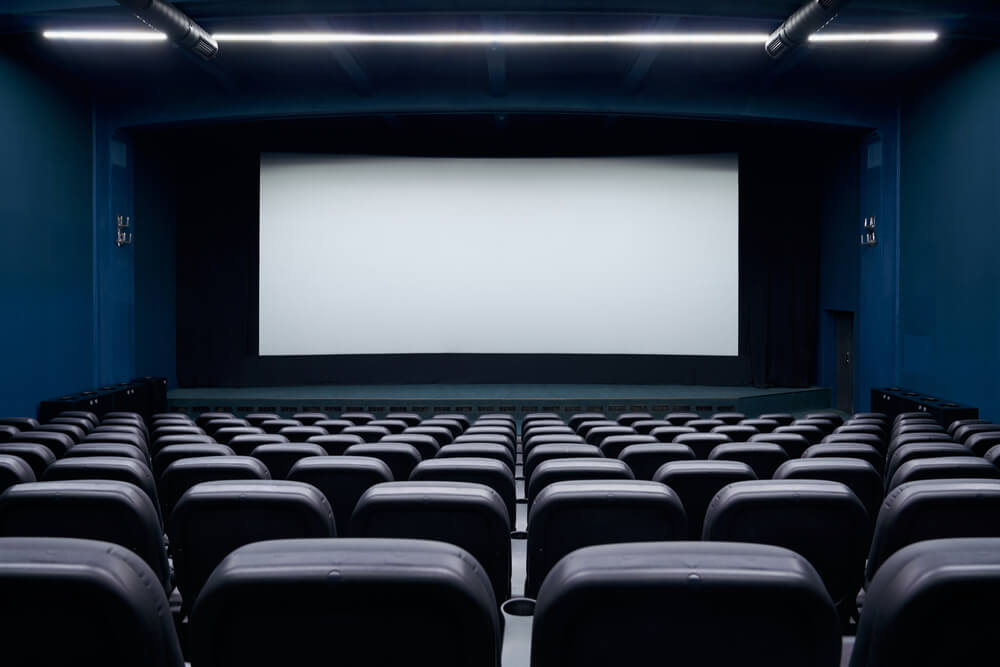 The tickets are affordable, and regular tickets cost Rs. 500. The tickets are sold online and available over the counter. They also have a helpline for assistance and update their movie schedule on their website, where seats can be selected according to preference.
Ciros Theatre 
Ciros theatre dates back to the 1950s when the culture of watching movies in Cinema was rising. Ciros began showing films in Murree at the famous Sam's Cafe in 1953. The appreciation and demand from the public led them to open a cinema in Rawalpindi after a few years. Despite the turmoil faced by the film industry in Pakistan, Ciros is still showing films for movie lovers in Rawalpindi.
Ciros is a digital cinema with clean and comfortable seats for visitors. It's an ideal place to visit with the family to enjoy a good movie anytime and enjoy snacks from outside food stalls that serve delicious food items.
The tickets can be purchased from the counter in the vicinity.
Rose Cinema
Rose Cinema became operational in 1960 during the boom of the Pakistan film industry. The Cinema used conventional ways of showing movies. Rose Cinema is not well kept or maintained. It's still a source of entertainment for people who visit it to watch movies at affordable rates and relieve themselves of stress.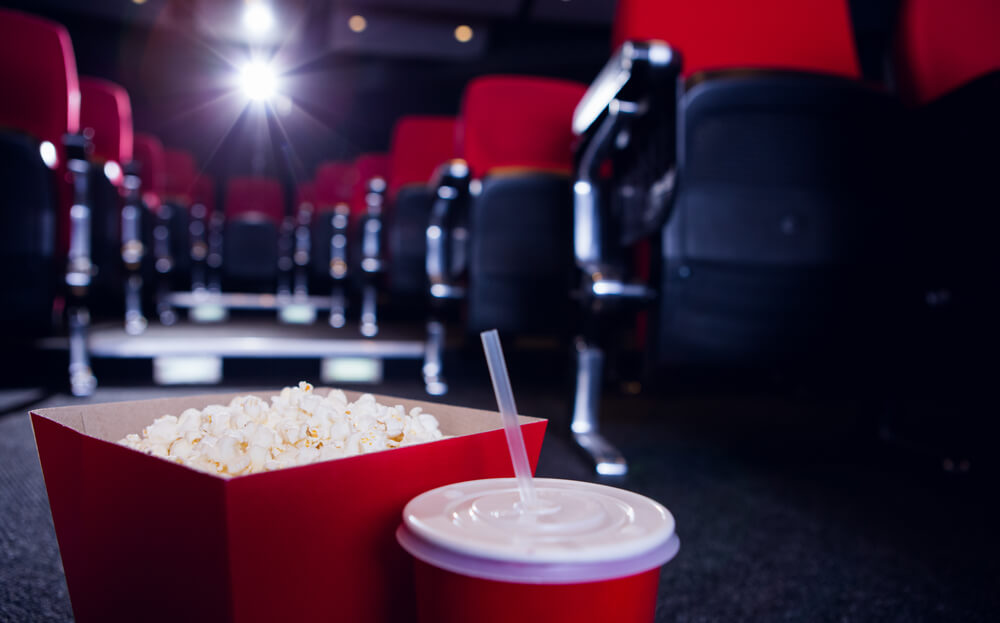 The place will take you back to old times with its ancient building design and banners hanging at a few places.
Khurshid Cinema
Khurshid cinema has been a source of recreation for the residents of Rawalpindi since pre-partition and used to screen Punjabi and Urdu films. Currently, it is the only movie house that screens Pushto movies in Rawalpindi and Islamabad. It is located in the congested area of Raja Bazaar and is visited by large crowds even today.
Tickets are reasonably priced and attract people from all walks of life.
The Arena
Pakistan is fortunate that world-class cinemas are being built for the locals' entertainment. Bahria Town has built Arena cinemas in Karachi, Lahore, and Rawalpindi. It provides an unparalleled movie experience with its top-class audio and video technology. It is a family-oriented cinema where you can enjoy movies peacefully.
The Arena is Pakistan's first Gold Class Cinema. You will not find the luxury offered here in any other Pakistani cinema. The Arena has set a new benchmark for providing the latest technology. The world's brightest Barco projector and the 7.1 channel, 4-way QSC digital audio system are installed in the cinemas.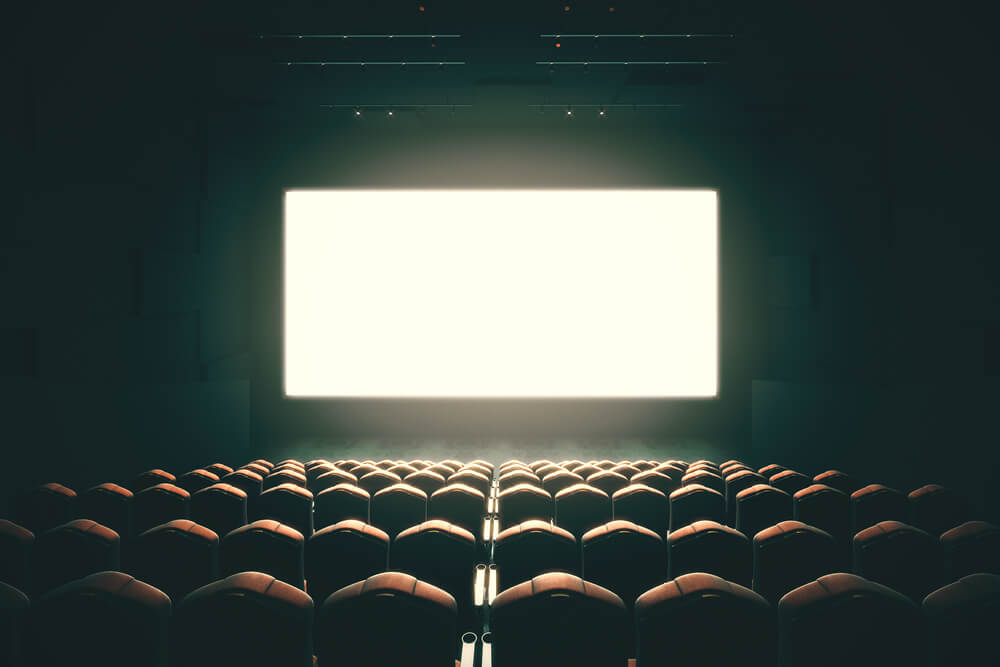 The restaurants and snack bars inside the Cinema offer delicious food you could eat while watching the movie. The seats are extraordinarily comfortable, with spacious legroom. In some halls, recliners are installed. Watching a film has never provided such relaxation and pleasure. The Cinema offers membership suitable for those who visit the Cinema often. The members enjoy complimentary tickets and discounts on certain days and invite to movie premieres, where they meet their favorite celebrities.
The tickets are available for economy seats and executive seats separately. They can be booked online as well as purchased from the counter. The seats can be reserved according to where you enjoy the most. Going for the movie to The Arena will be an unforgettable experience for you.
Cinegold Plex
Amuse yourself while watching a movie at the world-class Cinema at Cinegold Plex in the twin cities. It is an ultra-modern and opulent movie theatre in Bahria Town, Rawalpindi.
The Cinema is the country's first 3D gold-class Cinema, with the latest and most advanced digital multiplex cinemas available. The perfect combination of luxury and futuristic features of sounds and video will give an extraordinary experience of watching movies in our country. The top-notch technological equipment elevates the fun for the moviegoers many times more.
The Cinegold Plex keeps its website updated for the convenience of its audience. Please book your tickets online or by calling them on their helpline. Their staff is friendly and courteous, guiding their customers every time.
Moti Mahal Cinema
The Pakistani film industry was doomed too soon. At times, it competed against its biggest rival, India, and produced films whose story, acting, music, direction, and production were seen as an example. During this era, many cinema houses opened their doors to entertain people of all classes. People came and appreciated the art and talent of the local people. Moti Mahal theatre belongs to that era when crowds gathered to watch films and amuse themselves with their friends and families.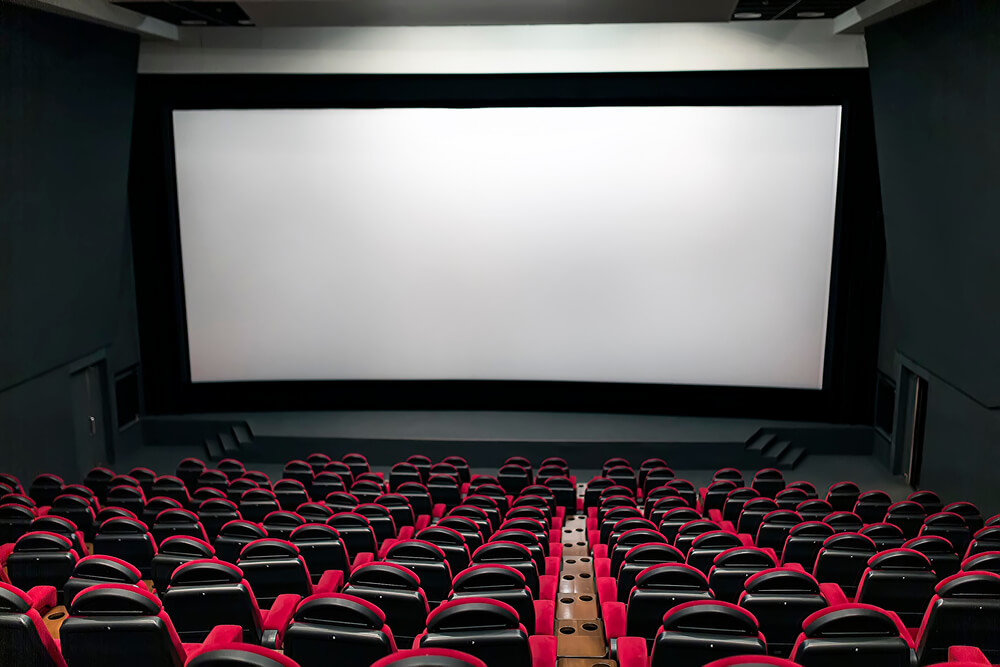 Moti Mahal is only a building where a few mediocre stage shows are conducted a few times a week. The weak attendance is proof that people are more interested in modern cinematics. There is potential in the building, but lack of ownership and funds is causing this old piece of gem to decay with time.
FAQs
Which is the latest Cinema in Rawalpindi?
The Arena in Bahria town is the latest Cinema in Rawalpindi, Pakistan.
Which Cinema offers online ticket booking?
You can book tickets online from Jinnah Cinepax, The Arena, Cine Plex Gold, and Odeon Cinema.
Conclusion
Film watching is cheap, fun, and perfect for passing the time, relaxing, and unwinding. By watching a movie, people forget their worries and release their stress. A good cinema is vital for showing the film's excellent quality and enjoying it to its fullest. Cinemas in Rawalpindi offer a perfect opportunity to do that.