Swimming Pools in Lahore
Whether you're relaxing at home or on holiday, sometimes there's no better way to cool off on a hot summer's day than by taking a dip in the pool. Luckily, numerous swimming pools in Lahore are great options for taking a thrilling dip in summer, many of which are located within luxury hotels or private clubs. We have compiled an extensive list of the best swimming pools in Lahore so you can find one that's right for you and your family. However, first, we should know the many health benefits of swimming.
Health Benefits of Swimming
In addition to offering relief from the oppressive summer heat, swimming pools are an excellent way to boost your overall health. Here are some fantastic health benefits of swimming that you didn't know:
Improves circulation and reduces blood pressure
While swimming, your whole body is in action. Your heart rate goes up and down, and it improves blood circulation.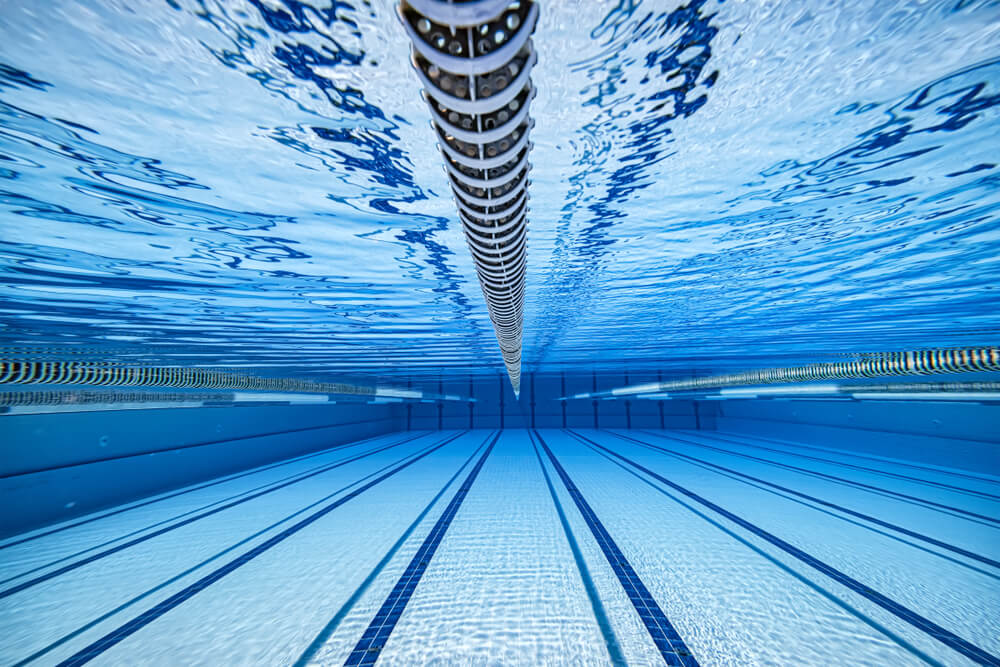 Speed up the recovery process
Swimming might speed up your recovery from an injury or help you feel less discomfort overall. It was found that participating in exercises like swimming and cycling significantly reduced joint pain and stiffness and reduced physical limitations in osteoarthritis patients.
Inhibit depression and lower the stress
Depression and stress are regarded as silent killers. One way to prevent depression is to get involved in a full-body workout like swimming. According to a source, swimming helps lower depression and anxiety by regulating hormones. However, more research is required to back up this claim.
Increases joint flexibility and strengthens muscles
Since swimming involves full-body exercise, the buoyancy of the water makes it easier to move your muscles and joints through their natural range of motion. It enhances general flexibility and keeps joints functional.
Burn calories and aid in weight loss
Another surprising benefit of swimming that significantly fewer people are aware of is that it aids in weight loss. According to nutritionists, whole-body exercise can help you lose weight fast. A leisurely, moderate swim burns about 500 calories in an hour, whereas a strenuous swim could burn as many as 700. As a result, swimming helps you burn calories while gaining muscular strength.
Improves your sleep and mood
Swimming might help you sleep better at night. In a study involving older persons with insomnia, those who regularly engaged in exercises like swimming reported improved quality of life and sleep. Additionally, swimming and aquatic activities are advantageous for dementia patients. It improves the overall mood of the swimmer by regulating Serotonin and Dopamine, happy hormones in our body.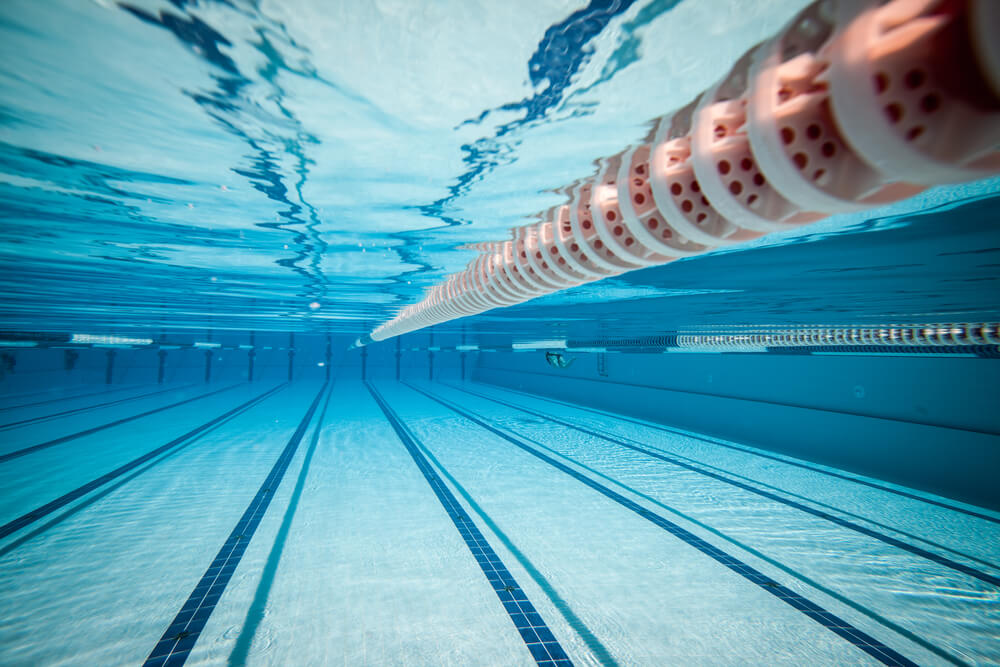 All these benefits make swimming one of the best physical activities! So why not enjoy the city's swimming pools to enhance the quality of your life? Additionally, swimming pool prices in Lahore are very reasonable. Thus, you might have the best option for improving your health without going over budget.
15 Best Swimming Pools in Lahore
Here are some of my favorite swimming pools in Lahore. You must visit these pools if you're looking for a new place to cool off.
Lahore Gymkhana Club
Founded in 1878, Lahore Gymkhana Club is one of the town's oldest and most prestigious sporting clubs. This club has two swimming pools, 25-meter long and 8 feet deep. Additionally, several lifeguards are always present to ensure everything is running smoothly. They have different swimming lessons every day to help novice swimmers! These swimming pools are ideal for laps or cooling off on a hot summer day.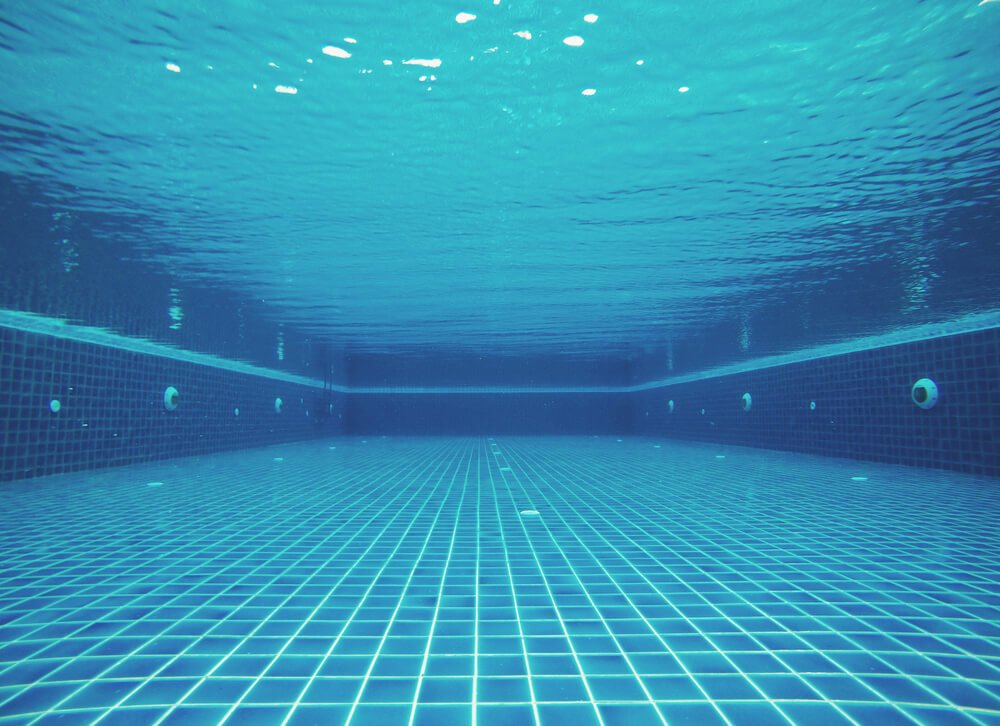 Apart from swimming, you can enjoy several activities at this sports club, including dining, social events, golfing, etc., at any time. If you're looking for an elite club with a lot of history, try visiting the Lahore Gymkhana Club. You'll never regret it!
Location: Shahrah-e-Quaid-e-Azam, Gulberg V, Lahore
Timings: Open 24 hours
Sozo Water Park
It is regarded as one of the best public swimming pools in Lahore. It's the perfect place for families with young children and those seeking fitness activities like yoga and pilates sessions. Whether you're looking to relax, exercise, or take the kids out to have fun, Sozo Water Park has something for everyone. Most notably, it is the only park in Lahore with a separate, enormous water park for women that includes all necessary amenities, such as a canteen, restrooms, lockers, etc. This particular swimming area can accommodate 2000 women.
In addition to these amenities, there are various upscale restaurants inside, like Sozo Water Grill, to satisfy your appetite and give you a break after an exciting day of play. With its reasonable rates and impeccable service, Sozo is the place to go for swimming in Lahore.
Location: Canal Road, Jallo, IBL Housing Scheme, Lahore,
Timings: 10:00 AM to 6:00 PM
Shape Active Lifestyle
With several branches across major cities in Pakistan, Shape Active Lifestyle is a series of upscale health and fitness clubs with high-end swimming areas. These clubs have professional international and national trainers to teach newcomers the basics of various water sports. All these activities are included in the membership price; you won't have to worry about paying for additional classes or lessons!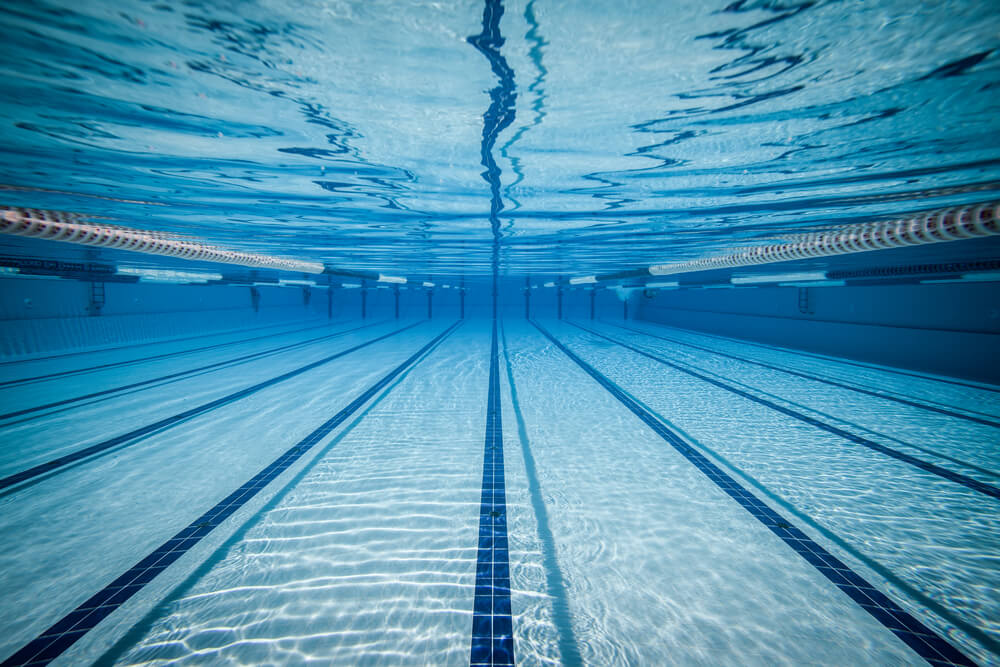 There are different pools according to your activity levels – one more suitable for serious athletes, while another is perfect for beginners. The length of these pools ranges from 25-meter to 30-meter with a depth of 7.5 feet. In addition to the large variety of aquatic activities, such as lap swims and aerobics, it also boasts excellent steam rooms, saunas, and Jacuzzi tubs. So, if you're looking for the finest swimming pool in Lahore with first-class amenities, then this should be your go-to place.
Location: 50 E-1 Block E1 Gulberg III, Lahore, Punjab
Timings: 6:30 AM to 10:00 PM
5th Generation Sports Complex
5th Generation Sports Complex is the ultimate destination for swimmers, with various swimming pools and other sports facilities, including a football ground, cricket pitch, tennis courts, squash courts, etc. The complex also has many other recreational facilities, including a gymnasium and an entertainment hall.
Moreover, the pools have a temperature-controlling system, making them perfect for year-round use. Lifeguards and professional coaches on duty ensure that people swim responsibly, safely, and with respect for each other. Regarding pricing, you can enjoy all amenities at this sports complex at a very reasonable price.
Location: 5th Generation Sports Complex, Sector Y DHA Phase 8, Lahore
Timing: 7:30 AM to 10:00 PM
DHA Sports Complex
When discussing Lahore swimming pools, we must mention the DHA sports complex. It is one of the finest swimming pools in DHA, made to keep the residents' needs in mind. The swimming pool here is 35 meters long and has a depth ranging from 3 to 11 feet. Hence, children can also experience thrilling swimming here. The landscaping surrounding the pool and the complex makes it an even more beautiful place to visit. The exterior look of the building is quite impressive, too, with its elegant design.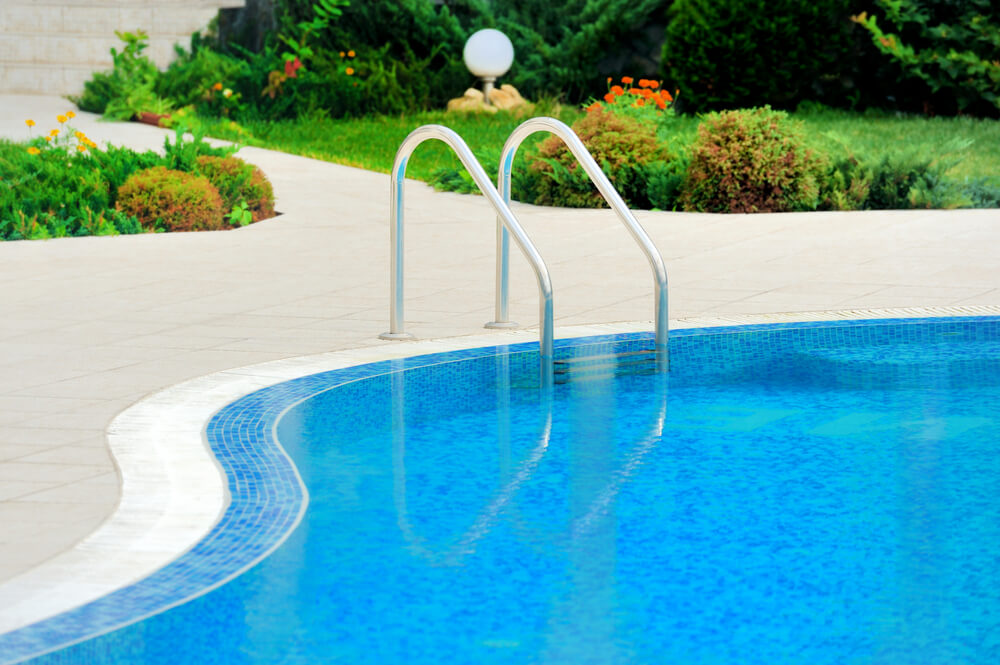 The timings for men and women are different to keep privacy at maximum and avoid any untoward incidents or harassment. There is also a full-fledged children's pool where kids can enjoy various activities. Despite being in DHA, this swimming pool club provides membership to non-residents. Following the subscription, you can avail the premier services for a reasonable cost.
Location: Sector A Phase – VI, DHA Lahore
Timing: Closes 10:00 PM
Avari Hotel Swimming Pool
An outdoor pool with a shallow children's area, this is one of the most popular swimming pools in the city. The crystal-clear water and picturesque surroundings sure make you want to stay forever. Private cabanas allow you to relax or sit back and enjoy the view after a swim. Furthermore, due to controlled water temperature and cleanliness, it is the perfect place to enjoy swimming all year.
Avari Hotel is also famous for its world-class gymnasium, which is open 24 hours. This facility caters to various fitness needs without breaking the bank with many activities such as yoga, aerobics, circuit training, and Zumba classes.
Location: 87 Mall Rd, Shahrah-e-Quaid-e-Azam, Lahore
Punjab International Swimming Complex
The Punjab International Swimming Complex is one of the most impressive and extensive swimming pools in Lahore, boasting two open-air swimming pools; one is 50-meter long and 25 meters long. It is the perfect place for anyone who wants to enjoy some time at the pool with friends or family!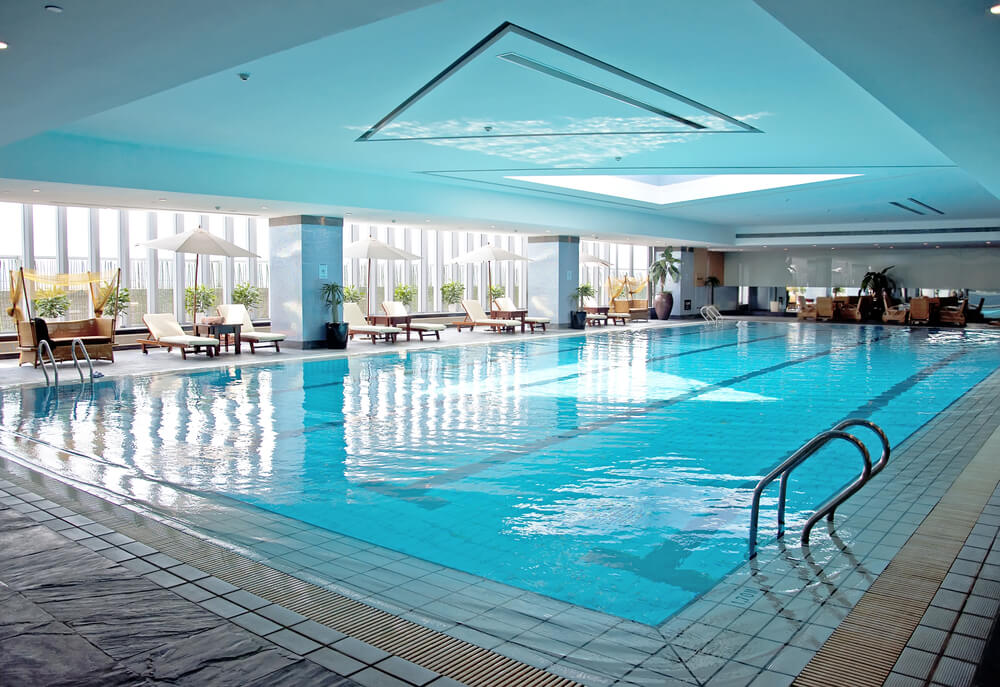 25-meter long pool
It is an excellent location to enjoy swimming, poolside, festivals, or lap swimming because it is designed for regular swimming for novice swimmers of all ages. A facility with lifeguards and trainers is constantly available to them.
50-meter long pool
The most modern technological facility is in the 50-meter pool. It provides a location for advanced competitive swimming training. The key characteristics of this pool are as follows:
International dimensions are 50 by 21 by 2 meters.
Regular 8-lane pool
Pool with a temperature control
High-end Sensor touchpads
World-class Initial blocks
LED electronic scoreboard with bright lighting
Capacity for around 2,000+ persons
Location: Block E 2 Gulberg III, Lahore, Punjab
Timings: 8:00 AM to 8:00 PM
DHA Swimming Pool & Gym Complex
The luxurious DHA Swimming Pool and Sports Complex is located in the city. The timings are different for males and women. The pool is 35 meters long and has a depth of 3 to 11 feet. The crew is knowledgeable and welcoming, and they help inexperienced swimmers in any way they can in the clean, clear water.
There is also a pool just for youngsters. Through purifier plants, the pool water is promptly cleansed and cleaned. Children attend regular summer programs to develop their swimming abilities. Due to its popularity, people may deal with rush hours, especially during the summer. It's crucial to note that the site is closed throughout the winter.
Location: DHA, Sector 'A' Phase – VI, Lahore
Timings: 8:30 AM to 9:00 PM
Mehr Swimming Pool
Mehr Swimming Pool is the most premium and luxurious of all the swimming pools in Lahore. It is your go-to place if you want a relaxed, entertaining day with friends. It has an outdoor pool and many indoor pools. The pool has lifeguards on duty at all times, so you can be confident that your kids will be safe if they play outside. There's also a snack bar! They serve pizzas, sandwiches, and other light snacks that won't ruin your appetite before dinner!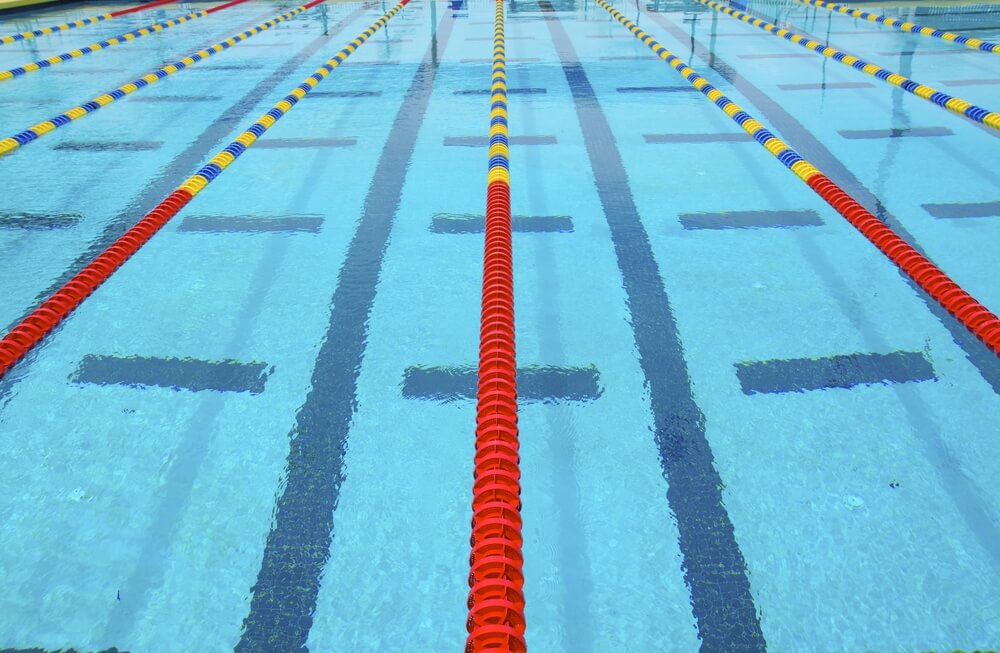 You can participate in other sports, such as tennis, basketball, etc., besides swimming. Additionally, there is a particular residence for social gatherings, poolside parties, and business meetings. Mehr Swimming Pool is the ideal place to enjoy quality time with friends and family or cool down throughout the summer.
Location: Kroal Ghati, Nursery Lahore Ring Road, opposite China Scheme, Lahore
Timings: 10:00 AM to 7:00 PM
Fatima Jinnah Ladies Swimming Pool
As its name suggests, this swimming pool in Lahore is primarily created with female swimmers in mind. Fatima Jinnah Ladies Swimming Pool is a hub of activity. It has an Olympic-sized pool, a smaller one for children, and a diving board. There are also showers and changing rooms. Furthermore, some exceptional instructors are invited to arrange ladies' swimming pool classes.
At this pool, females can feel complete ease and security while swimming in the crystal water at a perfect temperature. With ample seating arrangements and showers, Fatima Jinnah Ladies Swimming Pool is one of the best places for women in Lahore to enjoy their time!
Location: Greentown (Township), Block 1 Sector D1 Lahore
Timings: Open 24 hrs
Rajpoot Farm House (Swimming Pool)
Rajpoot Farm House, situated on the outskirts of Lahore, is a sprawling farmhouse with an expansive garden and a swimming pool. The swimming pool is open to visitors and guests at the farmhouse. The natural setting adds a sense of peace and tranquility to your visit. The water is clean, clear, and chlorinated, so it's safe for all ages. It has comfortable loungers around the edges where you can sunbathe or relax and read a book. There are also shaded areas available if you prefer to avoid direct sunlight or if it becomes too hot!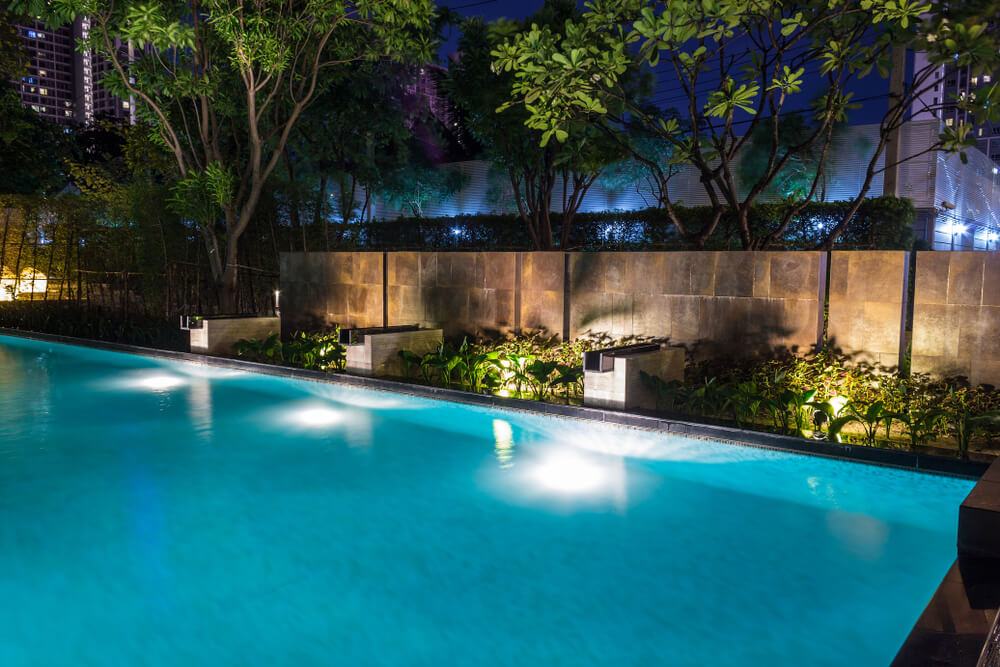 After a thrilling swimming adventure, you can satisfy your appetite with mouth-watering local cuisines at the restaurant next to the poolside. The ambiance and decor are modern yet very traditional. There are also opportunities for horse riding and other outdoor activities that make this an excellent spot for families with children or adults looking for some fun outdoors.
Location: Jalyania Near Raiwand Road Lahore
Timings: 9:00 AM to 2:00 AM
Greenland Swimming Pool
Greenland Swimming Pool is ideal if you're seeking somewhere to unwind with your friends and family. An outdoor pool with gorgeous surroundings is available here. The water is clean and safe with state-of-the-art filtration systems that remove any impurities.
This beautiful place is open from morning to night and is available for public use. It has a children's section and lanes for lap swimmers who want exercise. There's also an area for adults who wish to relax and chat with friends. The staff here is friendly and helpful.
Location: Sagian Wala Bypass Road, Lahore
Timings: 8:00 AM to 6:00 PM (except for Wednesday)
Gold Spa and Fitness Club
The club, which has a prime position in Lahore, provides a variety of amenities to both members and visitors. It is a wealthy club with a swimming pool within. The pool's layout and temperature regulation are efficient. This facility is available to swimmers all year round. It's perfect for those who enjoy swimming laps or just lounging by the poolside.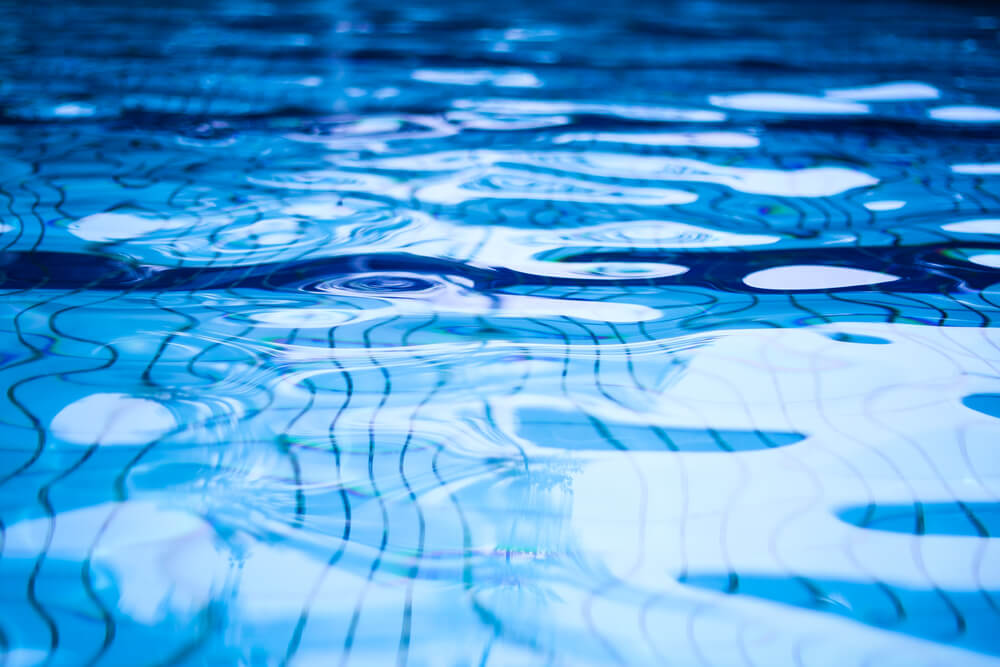 The Gold Spa and Fitness Club offer fitness amenities besides the swimming pool. There are state-of-the-art exercise facilities such as treadmills and weight training equipment. The clean, modern design makes it feel like you're at an upscale hotel rather than a gym! I recommend visiting this place if you are an avid swimmer or enjoy spending time outdoors.
Location: 3rd Floor, Mall of Lahore,، Aziz Bhatti Road،, Cantt, Lahore
Timings: 7:00 AM to 10:00 PM
Pearl Continental Hotel Lahore
In Pakistan, meeting someone who has never heard of the PC hotel is rare. Due to the wide variety of food options and first-rate hospitality services, this five-star hotel enjoys great popularity. Additionally, the PC hotel's luxury pool contributed to its popularity with guests.
The Pearl Continental Hotel has a beautiful swimming pool and offers a variety of water sports. It is one of the most high-end eateries in the city, with excellent facilities. Its pool area is also great if you want to spend a lazy day by the poolside or have an exclusive wedding ceremony here. It offers fantastic food and drinks, including seafood delicacies. The views near the poolside are amazing, especially at night when it is lit up with color.
Location: Shahrah-e-Quaid-e-Azam, G.O.R. – I, Lahore
Samanabad Sports Complex
It is unfair to conclude our list of best swimming pools in Lahore without mentioning Samanabad Sports Complex. It is among the most popular outdoor swimming pools and has hosted numerous national events. Samanabad sports arena swimming pool is 25 meters long and up to 8 feet deep. In addition to pool amenities, this sports facility also offers swimming lessons. Swimming lessons are available from their highly qualified and skilled personnel, and they won't cost you excessively.
The Samanabad Sports Complex should be on your list if you want to use the best swimming amenities without spending a considerable amount. You may acquire new water skills at this sports facility and participate in thrilling swimming activities for low pricing. Its appeal is also increased because it is located in the city's most populated area.
Location: 86 Ghazali Rd, Samanabad Town, Lahore
Timings: 6:00 AM to 10:30 PM
Conclusion
Swimming pools in Lahore are the epitome of luxury and relaxation, and whether you're looking to chill out with your friends or catch some rays during the harsh summer, these pools will help you beat the heat and get your swim on all year round! They're both fun and refreshing places where locals come together to swim, play games, read books, or socialize with friends. Some of these pools offer amenities such as a sauna or poolside food vendors, so check out their websites for more information.