2F2F Formula Karting Lahore: The Thrill of Racing
Do you want to experience the thrill of high-speed racing? If so, check out 2F2F Formula Karting Lahore, the largest world-class Go Karting Track in Pakistan. It is a perfect place for adrenaline junkies and racing enthusiasts. The karts are fast and furious, and the track is challenging and exciting. The track is designed for drivers of all skill levels, so whether you're a beginner or a seasoned pro, you'll have a blast racing your friends and family. The club offers different race packages for kids and adults, so there's something for everyone. Come and experience the thrill of 2F2F Formula Karting today.
Registration Procedures, Packages, Timings, and Location of 2F2F Formula Karting Lahore
2F2F Formula Karting Lahore is a state-of-the-art go-karting track located in the heart of Lahore. This blog post will tell you all you need to know about the track, the karts, the registration procedures, packages, timings, and location.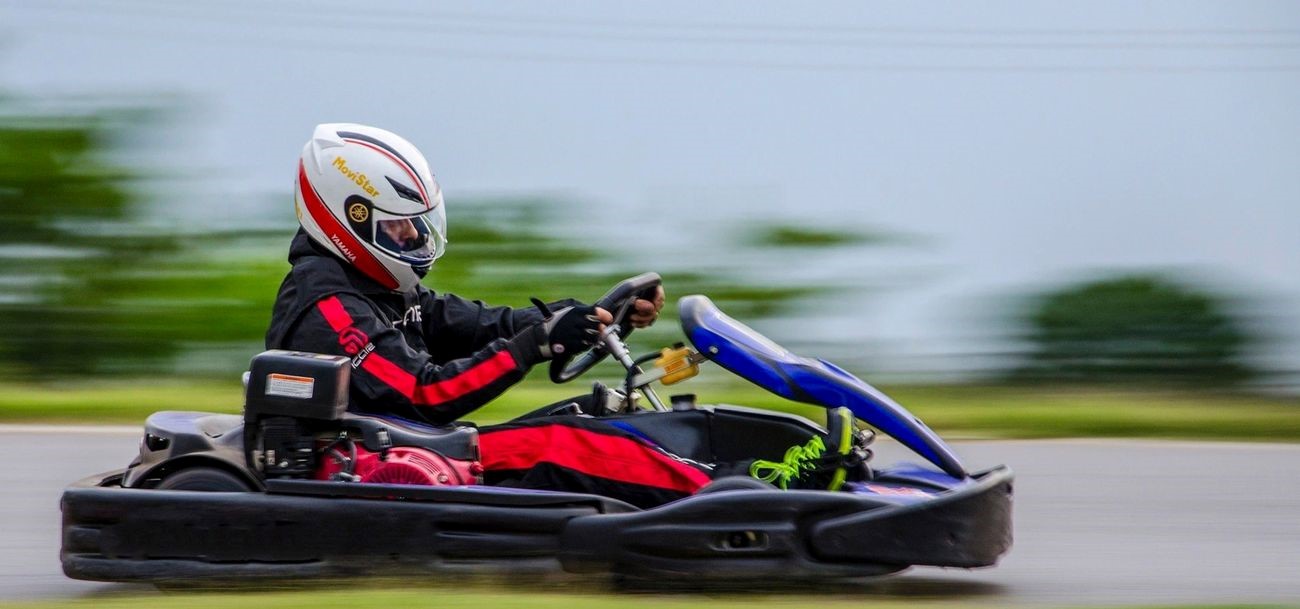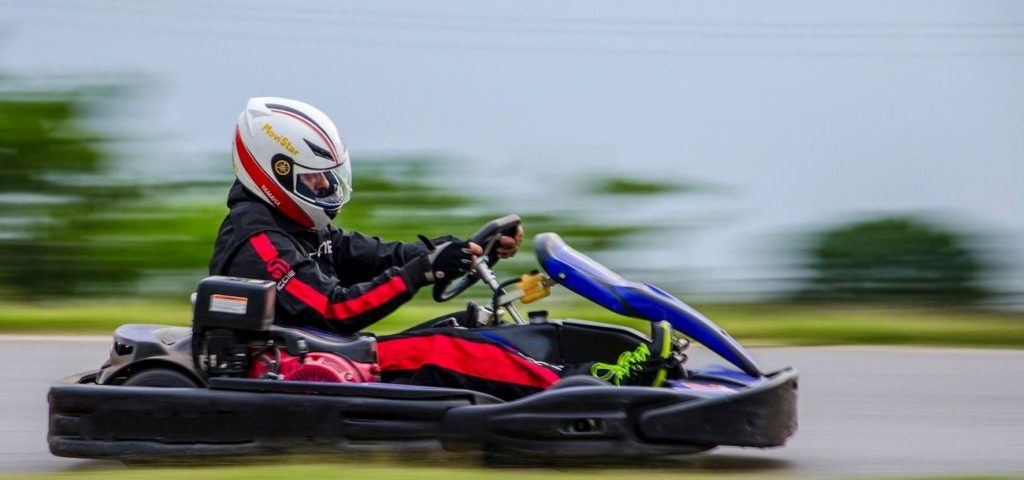 Instructions to be Followed
● All drivers must follow the instructions of the staff at all times.
● All drivers must wear a helmet while driving.
● Children between the ages of 12 and 17 must have parental consent to drive.
● Bring your CNIC for first-time registration.
● Once on the track, please drive safely and respect the other drivers.
Facilities and Services Offered by 2F2F Formula Karting Lahore
2F2F Formula Karting Lahore offers a variety of world-class facilities and services. As per international standards, the track has an asphalt surface and is designed to provide an exhilarating experience for experienced and novice drivers. The track is fully equipped with safety barriers and timing equipment. It has a length of 1.5 km with turns and is lit by LED lights, providing a realistic racing experience. The karts are top-of-the-line and can reach speeds of up to 100km/h. 2F2F Formula Karting Lahore also offers a separate mini track for kids so that the whole family can enjoy a day of racing fun. In addition, the club provides exceptional discounts to women on Tuesdays.
Attractions offered by 2F2F Formula Karting Lahore
2F2F Formula Karting Lahore is a family-friendly destination that provides a variety of attractions for all ages. Some of these attractions include:
Karting Racing Tracks
The karting racing track at Formula Karting Lahore is Pakistan's biggest international-level Go Karting Track. The track features a smooth asphalt surface and is 1500 meters long with turns, giving a challenging mix of high-speed straights and technical corners. The club features two types of tracks for karting enthusiasts to enjoy- the main track and the mini track. Additionally, there are two main tracks present. One is for those who want to drive individually; the second is for those who want to go in groups. No matter which track you choose, you're guaranteed to have fantastic time karting at 2F2F Formula Karting in Lahore. 2F2F Formula Karting track is one of the most popular karting tracks in the country and has hosted many national and international events over the years.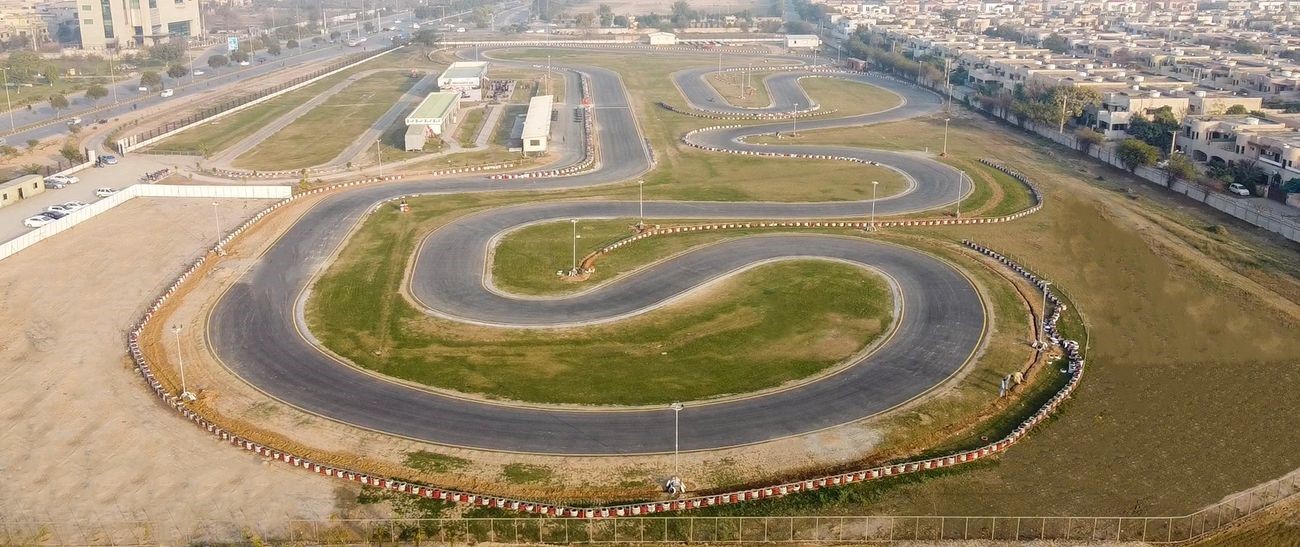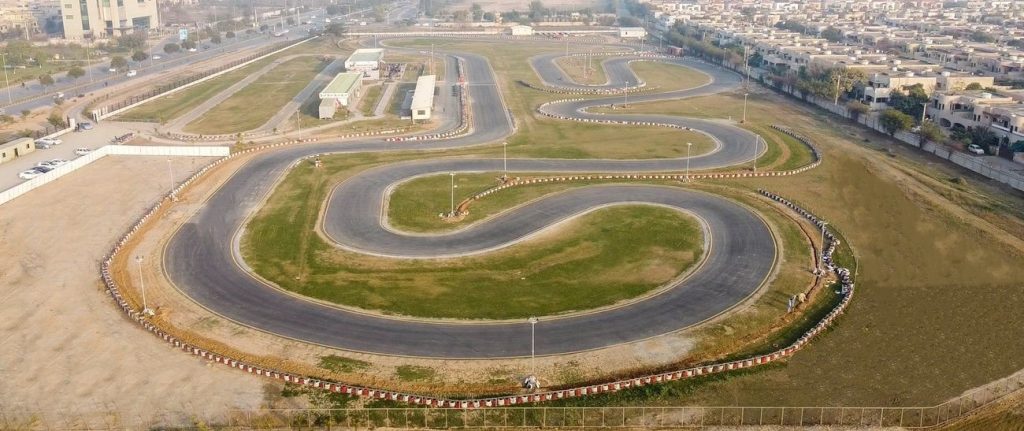 Main Track for Adults
2F2 Formula Karting Lahore has designed the main track for adults above 18 years. It is a high-speed track with a length of 1500 meters and features turns, giving drivers a challenging mix of straights and corners to race on. The main track is perfect for experienced drivers who want to push their limits and beginners who want to learn the basics of karting.
Mini Track for Kids at 2F2F Formula Karting
Besides the main track, 2F2 Formula Karting Lahore has also designed a mini track for children under 18. The mini track is perfect for kids who want to have fun and learn the basics of karting in a safe and controlled environment.
Separate Tracks for Individuals and Groups
There are two tracks at 2F2 Formula Karting, one for individuals and one for groups. The individual track is perfect for drivers who want to race against the clock and push their limits. In contrast, the group track is ideal for those who want to compete with friends and family.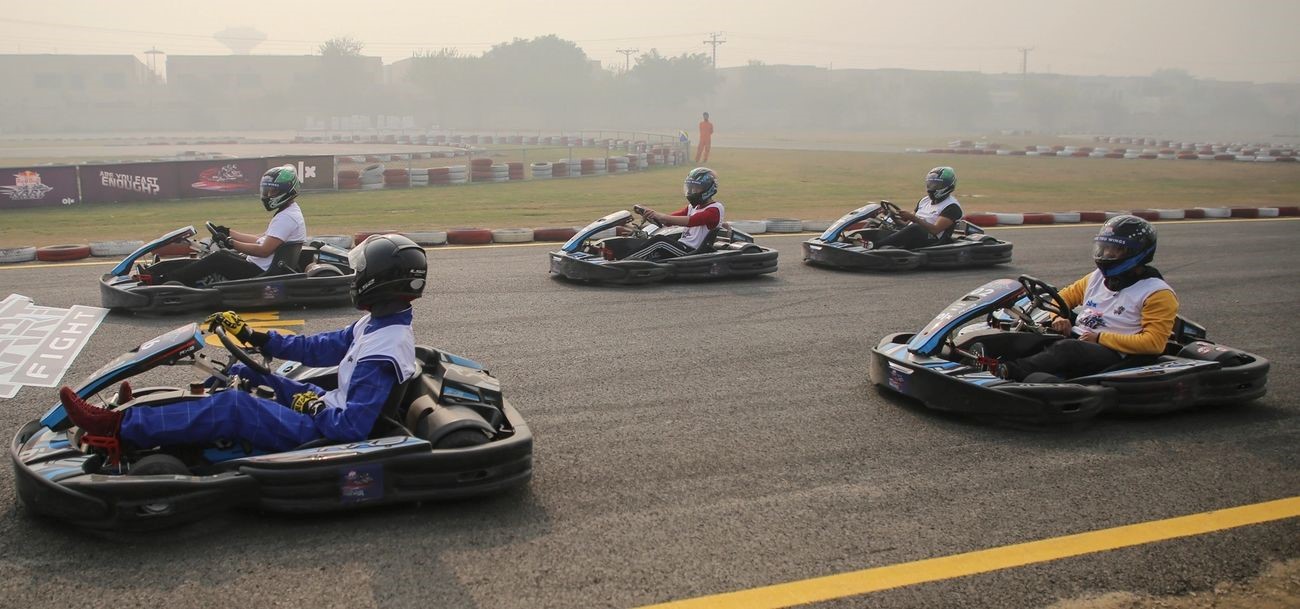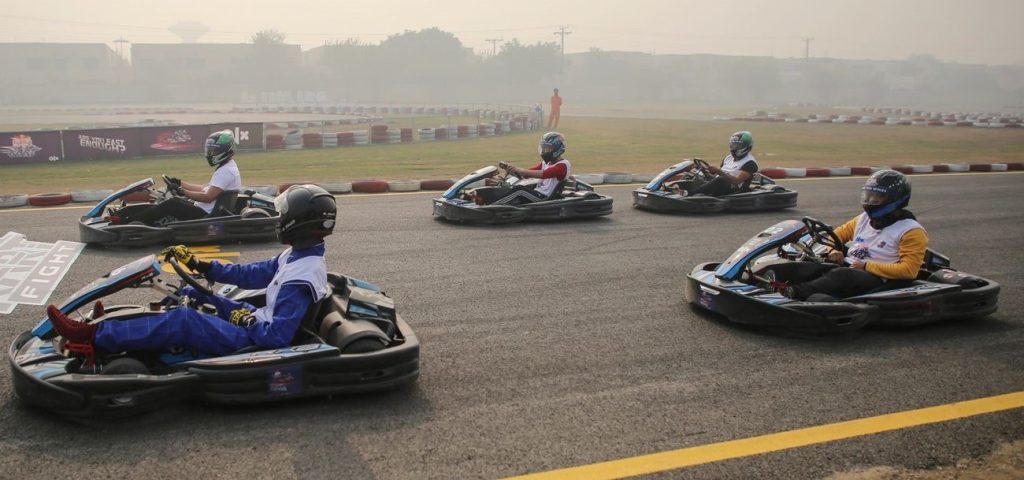 Awesome Night Lightening
The formula karting facility is top-notch, with high-tech karts zipping around the smooth, well-designed track. But the real highlight of 2F2F is the awesome night lighting. The track is well-lit by LED lights, providing a realistic racing experience, and the bright lights give the racer an added sense of speed and excitement.
Karts Model and Quantity
The club has a fleet of many imported karts. The karts, including SR5 and RX8, at Formula Karting Lahore, are top-of-the-line and can reach speeds of up to 100km/h with their 390CC (13HP) engines.
Discount for Women at 2F2F Formula Karting
Karting is a great way to test your skills, and it's also a great way to socialize and meet new people. However, not many women participate in this exciting sport. The arena offers exceptional discounts for women on Tuesdays, making it more affordable than ever to get behind the wheel. It's a fantastic initiative that will help break down barriers and encourage more women to try karting. Women of all ages who want to experience the thrill of racing and hone their skills in a safe and professional environment must grab this great opportunity. By offering discounts, they commit to making their tracks accessible to all.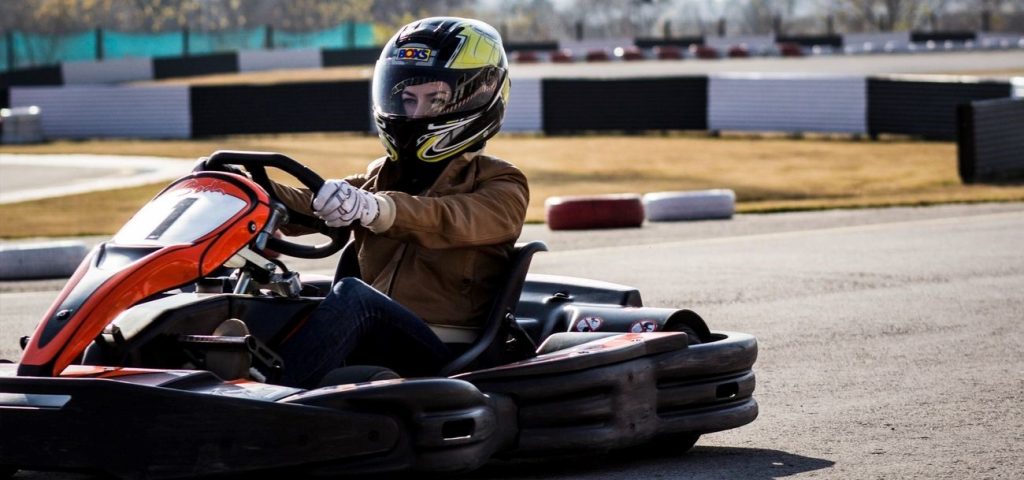 Benefits after Registration
Did you know that you can register at 2F2F Formula Karting Arena at a very reasonable price? The registration process is simple and straightforward, providing many benefits that will surely enhance your karting experience. Registration benefits include:
No Waiting at 2F2F Formula Karting
One of the most significant benefits of registration is that you don't have to wait in line to race. When you arrive at the track, you can show your barcode or license that you get after registering and getting started on your racing adventure. It will save you a lot of time to spend more time racing and less time waiting. With 2F2F Formula Karting, you can enjoy the thrill of competition without any delays. So come on down and experience the fastest racing action in town.
Record Lap Time
Another great benefit of registration is tracking your progress and seeing how your lap times improve over time. Recording lap time is a great way to measure your progress as a driver and see how far you've come. Some racers are interested in knowing how their lap time compares to others, and recording the lap time is the best way to do it. With registration, you can also get a personal best time that you can be proud of.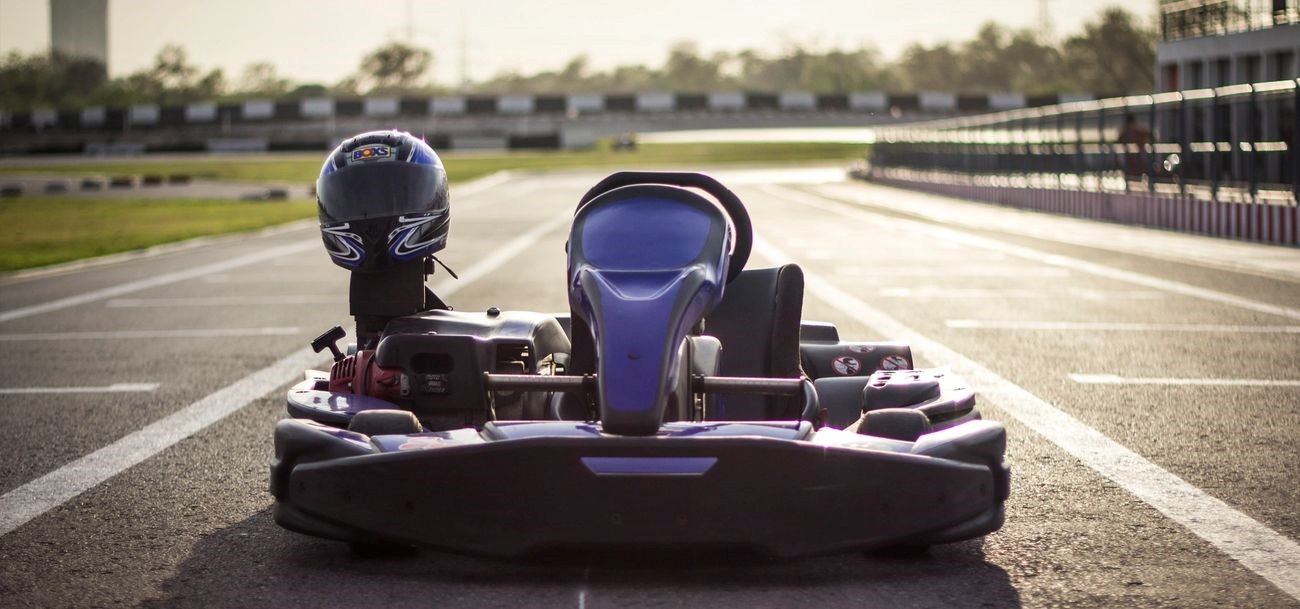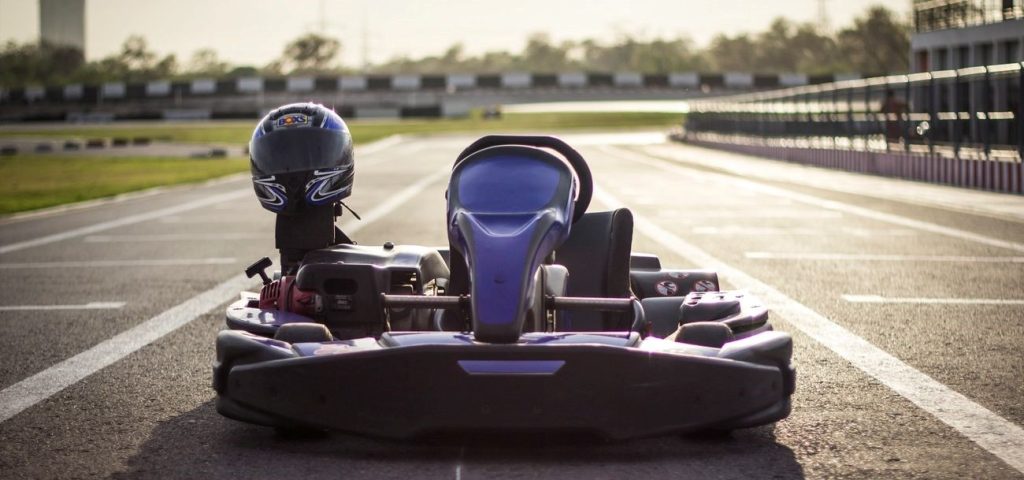 Eligible For Races at 2F2F Formula Karting
If you're looking to take your racing to the next level, registration is the way to do it. Once registered, you'll be eligible for races and tournaments that Formula Karting Lahore organizes. It is a great way to test your skills against other drivers and see how you stack up. There's nothing like the thrill of competition, so register yourself today if you're up for it.
Online Registration Procedures
The process of registration is pretty simple and can be completed in minutes. To register online, first install the app "Activity Box ."Then, make your account by providing basic personal information. After creating the account, the user can log in and begin the registration process. Once your registration is complete, you'll receive a barcode. You can then show up on race day and start your racing adventure.
2F2F Formula Karting Rates
The rates for 2F2F Formula Karting vary depending on the track. The main track costs Rs. 3500 per person for 15 minutes, while the mini track costs Rs. 1500 for 10 minutes. Furthermore, there are discounts for retired and serving army personnel, and the arena also offers discounts for women every Tuesday.
2F2F Formula Karting Timings
The arena is open from 05:00 pm to 03:00 am from Monday to Thursday and from 05:00 pm to 05:00 am from Friday to Sunday.
Location of 2F2F Club
2F2F Formula Karting Club is located at Amjad Chaudhry Road, Askari X, Lahore, Pakistan.
So what are you waiting for? Come down to Formula Karting Lahore and experience the thrill of a lifetime. With top-of-the-line karts and state-of-the-art tracks, you'll have a blast.
FAQs
What is the registration fee?
The registration fee is Rs. 300 per person.
What is the contact number?
The contact number of 2F2F Formula Karting Lahore is +92-301-011-6170.
Can we go there without registration?
First-time registration is mandatory on the main track.