Experience The Wonders Of Ibn Battuta! – Ibn Battuta Mall
Ibn Battuta mall, named after a famous Moroccan explorer, is a theme-based shopping destination in UAE. It has six different zones, which are made according to where Ibn Battuta, the explorer, traveled. The six zones are China, India, Persia, Egypt, Tunisia, and Andalusia. All these zones are evenly decked up with beautiful interiors and intricate patterns depicting a unique paradise. 
The mall houses more than 250 retail stores and 50 dining options; the stores are spread across six zones giving a quirky feel.
Although there's much more to see at the mall, which will keep you busy throughout the day, you'll be mesmerized to see each different zone's historical and cultural structures. It is one of the most historical malls in Dubai.
Persian court has a beautiful hand-painted dome; China court depicts Ibn Battuta's risks. And Tunisian zone is no less than a wonderland with its ancient stucco appearance. In short, you'll be in some movie where an old palace is mixed with a modern-day mall. It's fun to be there for sure!
If you are looking for a fun-filled day with family and friends, then Ibn Battuta Mall is the place to be. With its wide range of retail stores and dining options, there is something for everyone at the mall. The mall is also home to several entertainment options, such as the Novo Cinema, Switch Bowling, and the Sky Zone Trampoline Park. 
The mall has all the essential services like information desks, dedicated prayer rooms, baby changing rooms, toilets, ATMs, and branches of different banks. In short, you can get everything when you're in Ibn Battuta mall. 
You'll find much more than just shopping and dining at the Ibn Battuta mall, so plan your visit and experience a unique feeling.
Sing And Swing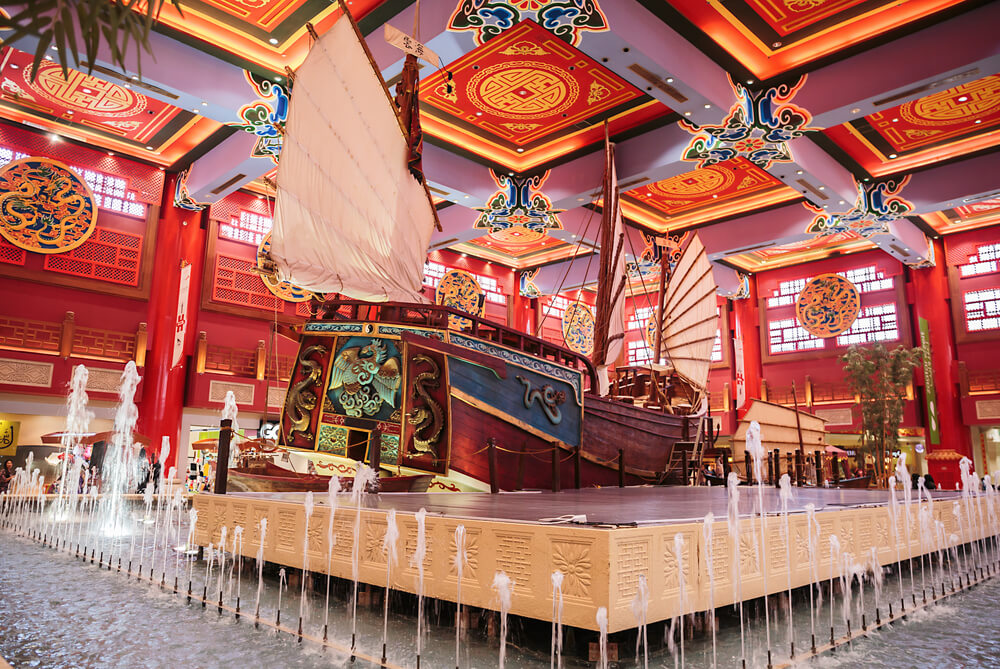 Sing and swing Dubai music center, located in Ibn Battuta mall, is a fun attraction for kids with lots of activities. You can shop worry less by leaving your kids at the Sing and Swing. 
It offers an exclusive dancing and singing experience designed only for kids. There are different sessions for family and friends where people can have fun while being closest to their kids.
Sing and Swing offers singing and dancing practices and helps the kids elevate their self-confidence and eliminate fears. Take your kids to Sing and Swing and see how their persona changes. 
Most sessions focus on building teamwork skills in kids, thus making them work in groups. After all this practice of 7 weeks, the young ones will be able to perform at an event named "all start performances". The families and friends of the kids will be invited to see the performance. 
The center has a cafe where people can have snacks and drinks while their kids enjoy the activities. The restaurant also has a play area for the children.
Sky Zone Trampoline Park
Sky Zone Trampoline Park is a perfect place for those who are looking for an adrenaline rush. It is one of the largest indoor trampoline parks in the world and is spread over an area of 10,000 square feet.
The park has several activities such as the Foam Zone, SkySlam, Ultimate Dodgeball and the Free-Jump Arena. The Foam Zone is a giant pit filled with foam cubes where you can jump and have fun. The SkySlam is a trampoline basketball court where you can slam dunk like a pro. The Ultimate Dodgeball is a game of dodgeball played on trampolines, and the Free-Jump Arena is an open space where you can jump around freely.
Sky Zone is always looking forward to developing new ways and strategies to keep people entertained with games, activities, and competitions. 
The park is a pioneer in introducing wall-to-wall aerial action games; still, it's doing much to stand out from the rest.
The park also has a cafe where you can refuel yourself with snacks and drinks.
Novo Cinema Ibn Battuta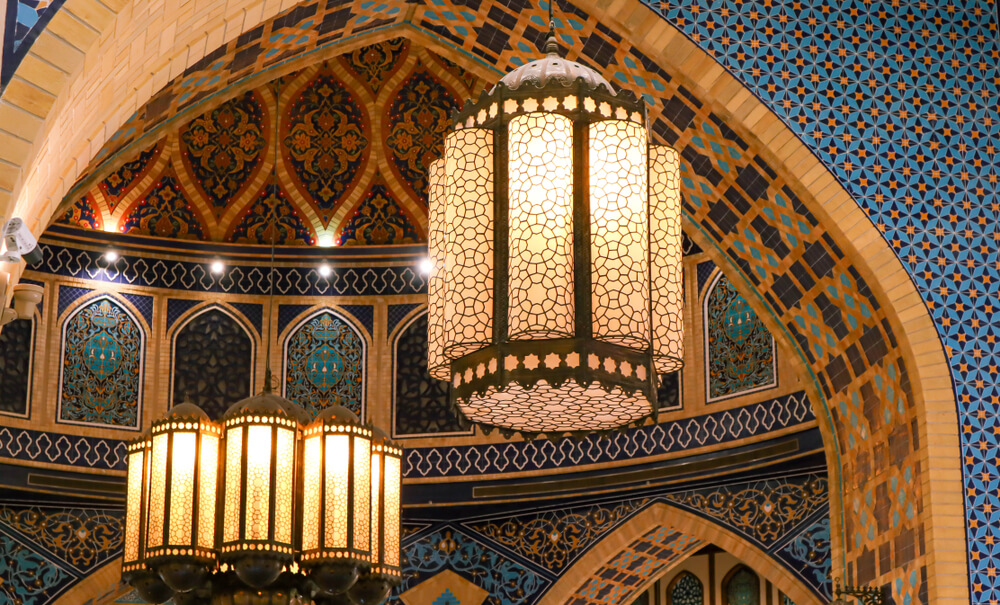 Novo Cinema is a state-of-the-art cinema located at the Ibn Battuta Mall. It is the largest project by Novo cinemas in Dubai. The cinema has the honor of having 21 screens, including an IMAX which shows the latest movies worldwide.
You can enjoy your favorite movie from whichever region it is on giant screens and have an excellent experience.
The cinema has two seating options, Novo cool and Novo edge seatings. Novo cool is a cheap option for those looking to spend less and have more fun. Novo edge seats are luxurious at the back of the theatre, giving a premium feel.
The cinema also has several amenities such as reclining chairs, gourmet concessions and VIP tickets. The reclining chairs are incredibly comfortable and allow you to enjoy your movie in complete relaxation. The gourmet concessions offer a range of delicious food and drinks you can enjoy during the movie. The VIP tickets give you access to a private lounge where you can relax before or after the movie.
Switch Bowling
Switch Bowling is a bowling alley located at the India court, Ibn Battuta Mall, which is a perfect place for those who love bowling games and having some fun. The bowling alley has 12 lanes which are equipped with the latest technology. The bowling arena got its inspiration from Italian design, and a blend of colors and lights will make you go aww with its charm. 
Various seating options and updated musical systems will make your evening more alluring!
The bowling arena has 12 specific lanes, a pool hall, computerized screens, and a high-end restaurant with an open-to-sky terrace. You can also enjoy the luxury of private Karaoke rooms.
The best part is that the bowling arena also has several arcade games, which will keep you entertained even if you are not bowling.
So you can enjoy your game with friends or family and have a great time as it's an all-around family entertainment centre.
Eating At Ibn Battuta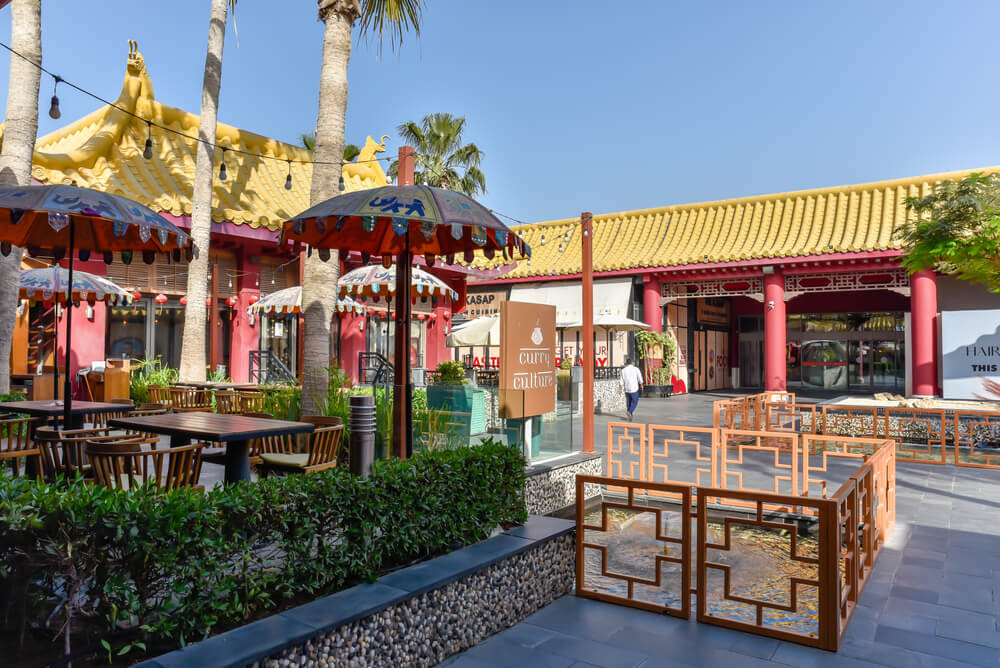 The Ibn Battuta Mall has several food options to choose from. Most restaurants are in the China zone near the bowling alley; all these restaurants offer a fine dining experience.
Food Court
The fast food outlets are on the opposite side of the mall's end, which is the Tunisian court. This food court is close to the Carrefour hypermarket, so you have the chance to buy some snacks or get your grocery list sorted!
Some of the restaurants that you must try are:
PF Chang's
Din Tai Fung
Wagamama
Chili's
Nando's
These restaurants offer a variety of cuisines such as Chinese, Japanese, American, Mexican, etc. So, you can choose whichever cuisine you're in the mood for.
Specialty Restaurants
The mall also has some specialty restaurants which offer a unique dining experience. These restaurants are located on the mall's top floor and have a great view. Some of the specialty restaurants are:
Atelier M
The Scene by Simon Rimmer
Fume
Armani/Ristorante
These restaurants are a bit pricey but worth it if you're looking for a luxurious dining experience.
Ibn Battuta Timing
The mall is open throughout the week. However, the store's timings are from 10 am to 10 pm on weekdays, i.e. Sunday to Wednesday and 10 am to midnight on weekends. However, the timings may vary on special occasions and holidays so you can shop more than usual!
Ibn Battuta Location
The mall is located on Sheikh Zayed Road between interchanges 5 and 6 at The Gardens, which is close to Jebel Ali. It is easily accessible by both public and private transport.
There is ample parking for more than 5,000 vehicles, and valet parking is also accessible.
Ibn Battuta Mall is a one-stop destination for all your needs, whether shopping, entertainment or dining. You can easily spend a whole day at the mall and not get bored as there is so much to do. So, what are you waiting for? Plan your trip to Ibn Battuta Mall today!
Frequently Asked Questions
How to go to Ibn Battuta mall by metro?
Take the Red Line towards UAE Exchange from Emirates Towers Metro Station and get off at Ibn Battuta Metro Station. The journey takes approximately 36 minutes. From there, it is a short walk to the mall.
Alternatively, you can take the Dubai Tram from Jumeirah Lakes Towers Metro Station. Take the tram towards the Danube and get off at Ibn Battuta Metro Station. It will take you almost 46 minutes to reach there. You can stroll to the mall as it's within walking distance.
How to go to Ibn Battuta mall?
You can take the metro to go to Ibn Battuta mall. However, if you are driving, plenty of parking spaces are available in the mall. Valet parking is also available. You have to enter the Ibn Battuta mall in your Google maps, and you'll quickly get there.
You can also take a bus to the mall. The RTA Bus routes that go to the Ibn Battuta Mall are: F55, F08, X28, X92.