Al Ghurair Center – The Mall That Has It All!
Al Ghurair center, which opened in 1981, is the first shopping mall in the Mena region. The small stands in the heart of old Dubai, the famous Deira.
Al Ghurair Center houses more than 300 shopping outlets and an enormous number of restaurants and fast food outlets. The shopping mall also has a 12-screen multiplex cinema and an ice rink.
You'll find a finger-licking food menu at all of the restaurants in Al Ghurair center, and you can also stay healthy by eating such food. Because this mall and its restaurants prioritize catering to the customer's needs and health more than anything else.
Belonging to the group of pioneer malls in Dubai, Al Ghurair center has caught much fame and attention. It's not only a go-to spot for shoppers, but over the years, it has also become a tourist destination. 
Al Ghurair center offers an unmissable discount at most outlets, so you can never go wrong with shopping at this mall.
The cinema at Al Ghurair center is one of the biggest in Dubai, with 12 screens. You can catch all the latest movies here. One of the unique features of Al Ghurair center is the presence of an ice rink. It's a great place to unwind and have some fun.
So if you are ever in the mood for some retail therapy or want to watch the latest movie release, make sure to visit the Al Ghurair center.
Ghurair Center Cinema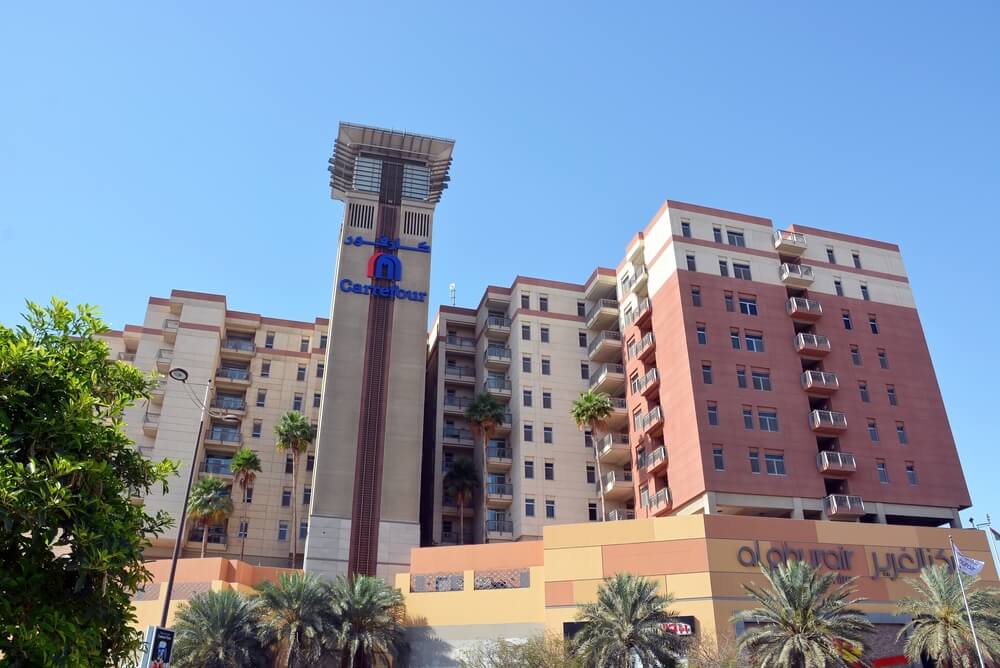 Reel Cinemas has been providing a luxury experience to movie lovers for a long time. And this strong leisure experience has made its way to the flagship retail spot in Dubai, i.e., Al Ghurair center.
This cinema will bring the story alive before your eyes in a dramatic way, such that you'll be compelled to feel that you're a part of the movie.
The incredible audiovisual will make it a lifetime experience, and the audio flowing around you will be the cherry on the top.
The little theater for your young ones named Reel junior is something your kids will love. So treat your kids to their day out and let them watch their favorite anime or Disney movie at that little cinema. The funky bean bags and a quirky choice of snacks will keep them entertained throughout the film.
The cinema at Al Ghurair center is a 12-screen multiplex that offers the latest Hollywood, Arabic, and Indian films. You can catch all the latest movies here. So this cinema has all the latest facilities and is equipped with state-of-the-art sound and projection systems.
Shopping At Ghurair Center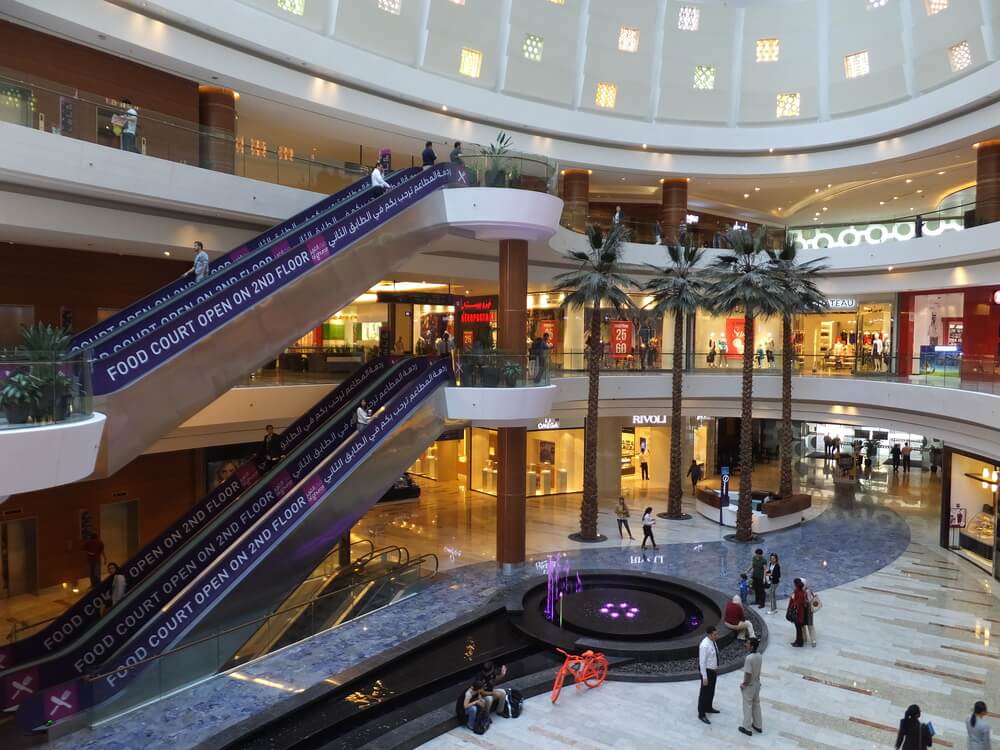 Al Ghurair center was Dubai's first largest shopping mall, centered around the concept of a one-stop shop for all your needs.
The mall has over 300 stores, making it a shopper's paradise. You can find almost anything here, from clothes to electronics to home furnishings. The most prominent stores in the mall are Sun & Sand Sports, Marks & Spencer, Emax, Center Point, and Matalan.
The mall also houses several restaurants and fast food outlets. So if you get tired of shopping, you can always refuel yourself with some food.
The Animaniacs have many choices like fashion, perfumes, home decor, jewelry, electronics, and much more! Because of its unmissable discount offers, you can make the most of your shopping spree at the Al Ghurair center.
Some of the most famous brands at Al Ghurair mall are Gentle Park, Beyond the Beach, and Hype Culture. You can discover a wide variety of branded makeup, perfumes, accessories, and much more at the Xpressions style store in Al Ghurair mall.
Al Ghurair center is also a great place to buy gifts for your loved ones. You can find several stores that sell unique gifts and souvenirs. So if you are looking for the perfect gift, make sure to check out the stores at Al Ghurair center.
Al Ghurair Center Residence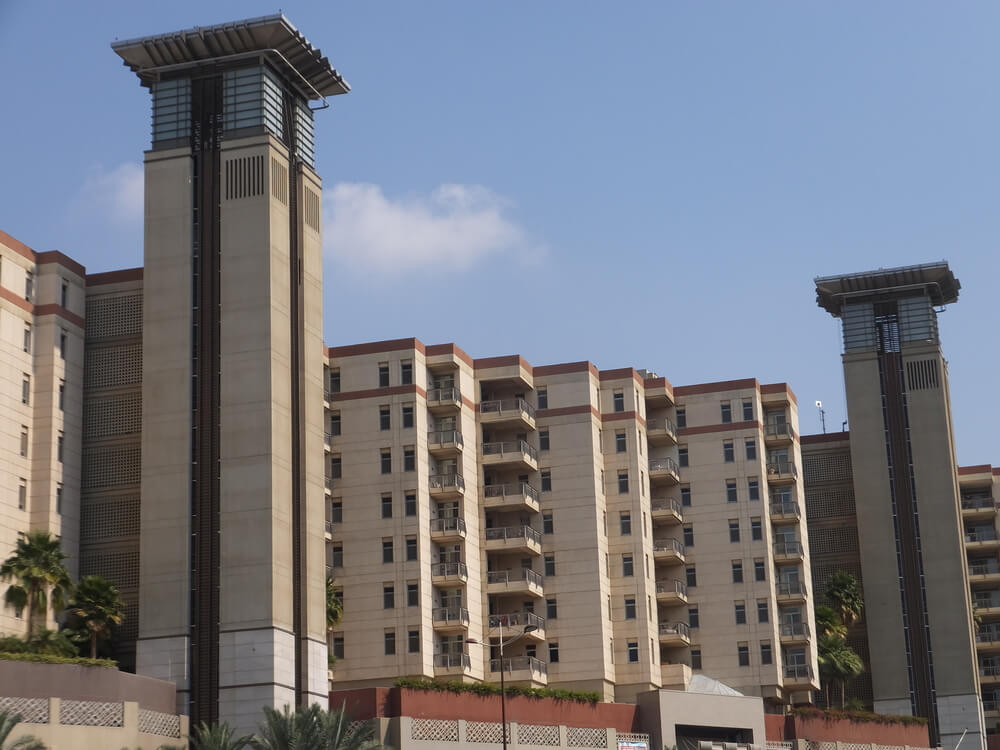 Al Ghurair center has a wide range of residences perfect for families and executives. The residences are located in the city's heart, so you can easily access all the amenities.
Al Ghurair residences is a critical project in the Deira area and have all the modern facilities that can make your lifestyle luxurious.
Deira is one of the pioneer locations in Dubai, best known for living and conducting businesses. Despite its popularity for trading and business, it has surfaced as a feasible area to live in Dubai in recent years.
Several towers stood up in this area for residential purposes, yet Al Ghurair residences have their importance. All the basic life facilities like schools, hospitals, supermarkets, and restaurants are available nearby.
The residences are situated in Al Rigga, Deira, and offer a variety of 1, 2, and 3 bedroom apartments that are fully furnished and equipped with all the modern facilities. There's a gigantic-sized swimming pool, a gym, sauna and steam rooms, and basketball or tennis courts for residents.
The basement parking for residents makes it easier to park your car, and the 24-hour security ensures your family's safety.
If you are looking for a comfortable place to live in Dubai, then Al Ghurair residences should be your first choice.
Dining At Ghurair Center
Al Ghurair center is not only a shopper's paradise but also a foodie's heaven. There are a number of restaurants and cafes that offer a wide range of cuisines. Al Ghurair mall is a fine place to eat with friends or family.
If you're tired after your shopping spree, you can drop down with your shopping bags at one of the restaurants here and refuel yourself for some more fun.
All these cafes and restaurants offer hygienic food to customers and cater to their unique taste buds. So you can eat without worrying as your health is crucial here.
Food Court
The food court at Al Ghurair mall is a great place to try out different cuisines worldwide. This food court is situated on the mall's second floor and includes more than 70 food and drink outlets.
You can find a number of fast food outlets like McDonald's, Pizza hut, KFC, Subway, and Burger King.
Restaurants At Ghurair Center
If you're looking for something more filling, you can try out the restaurants like Nando's, Aladdin's, Hardee's, and Wagamama. Many of these restaurants offer outdoor seating in case you want to enjoy your meal in the open sky.
Restaurants at Al Ghurair mall are the perfect place to unwind and relax with your family and friends. So if you're looking for a great place to eat, check out the specialty restaurants at Al Ghurair center.
Al Ghurair mall also has a number of cafes where you can relax with a cup of coffee or a delicious pastry. Starbucks and Costa Coffee are two of the most popular restaurants at Al Ghurair center.
So whether you are looking for a quick bite or a formal dining experience, you will find it all at Al Ghurair center.
Other Facilities At Ghurair Center
There's an information desk on the mall's ground floor from where you can get information regarding anything you want to know about this place. You can get maps and directories from this information desk in different languages (specifically English and Arabic).
Isn't it beneficial for tourists who don't understand the local language? Of course, it is!
Also, there's a lost and found service, ensuring you get back your lost belongings while leaving the mall.
Wheelchairs, toilets, baby changing areas, dedicated prayer areas, and everything you might need are available at the Al Ghurair mall.
Al Ghurair Center Location
Ghurair center is located in the heart of Dubai, making it easily accessible from all parts of the city. The mall is situated on Rigga Road in Deira, Dubai, and is adjacent to Al Ghurair City.
The Dubai International Airport is just a 15-minute drive from the mall, making it an ideal place to shop for those looking for last-minute gifts. You can visit the Al Ghurair center even when you're leaving back for your country and make the most out of your shopping spree.
Al Ghurair Center Timing
Al Ghurair center is open from Sunday to Wednesday from 10 am to 10 pm and on Thursday and Friday from 10 am to 12 midnight.
The mall stays open seven days a week. However, the restaurants and cafes at the mall have their times.
Frequently Asked Questions
Where is the Al Ghurair center?
Al Ghurair center is located on Al Rigga Road, Deira, in the heart of old Dubai.
This destination houses more than 300 shopping outlets, restaurants, fast food outlets, a 12-screen multiplex cinema, and an ice rink. You can also find a variety of discount offers at most of the outlets.
The parking space is also ample, so you don't have to worry about finding a spot to park your car.
Al Ghurair mall is one of the oldest and most popular shopping malls in Dubai. It is a shopper's paradise and offers a great dining experience. With its convenient location and ample parking space, it is no wonder that this mall is always crowded with shoppers.
So if you want to explore a new place to shop or eat while being in Dubai, check out the Al Ghurair center.