Dubai Festival City – A Splendid Spot To Cheer You Up!
Dubai, the land of high-rise buildings and malls, ranks fourth on the list of the best tourist spot in the world. Due to the pandemic outbreak, there was a decline in the number of visitors in the last two years. But Dubai's tourism is rising back with all its grace and glory!
Amongst so many skyscrapers and mega malls, there lies a shopping and tourist spot that you shouldn't miss this year!
Yes, we're talking about the Dubai festival city, which stands out from all the other malls in Dubai. The best thing about this place is that it offers something for everyone, whether you're a shopaholic or a movie buff! 
So, if you're planning to visit Dubai anytime soon, include Dubai festival city on your list!
Insane Rewards And Prices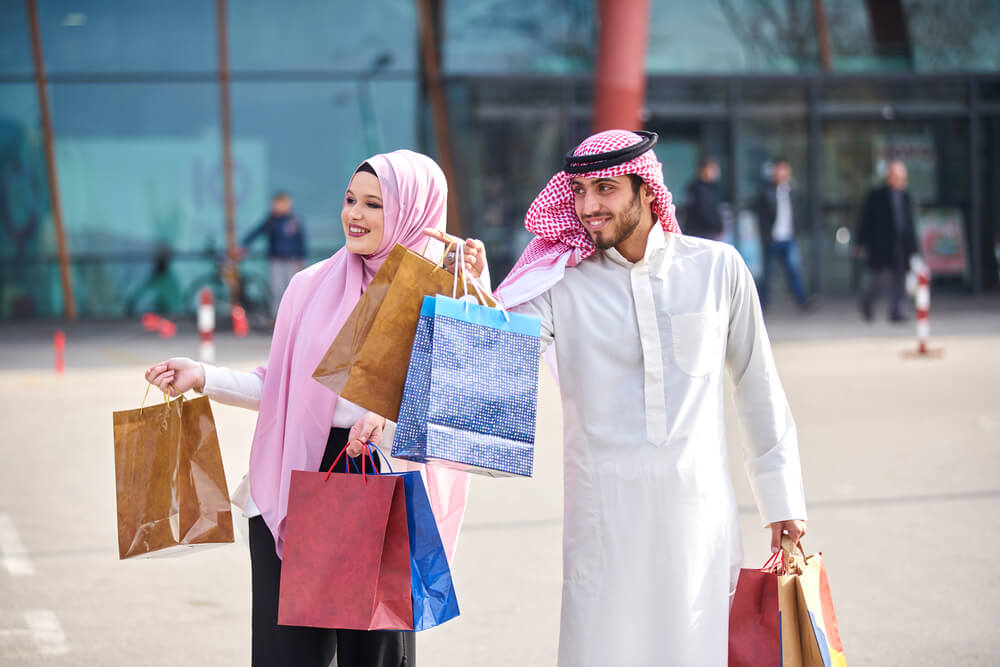 The first thing that will amaze you about the Dubai festival city mall is its rewards and prices. You can get up to 50% off on your shopping from any of the participating stores!
And if you're a first-time shopper, you can get an additional 10% off your total bill. Isn't that amazing?
You can also avail of the special discounts and offers on restaurants and cafes. So, if you want to save money while shopping in Dubai, this is the place for you!
Dubai Festival City Cinema
The next thing that makes the Dubai festival city mall stand out is its cinema. It is one of the best cinemas in Dubai and offers a unique experience to its visitors.
If you have a Mashreq bank card, you can get a buy one get one free deal at the giant 18-screen Novo cinema. This cinema has a state-of-the-art sound system and a big screen that will make you feel like you're part of the movie!
And if you're a fan of 3D movies, then you'll be glad to know that the Dubai festival city cinema offers 3D movies as well.
In 2017, 6 new screens, including an IMAX screen, got installed in the cinema to give it an even more exotic touch. Aren't you thrilled to provide it with a visit?
It is the best chance to catch up with your friends over a movie, make a plan, grab some popcorn and watch your favorite movie!
Staying Near Dubai Festival City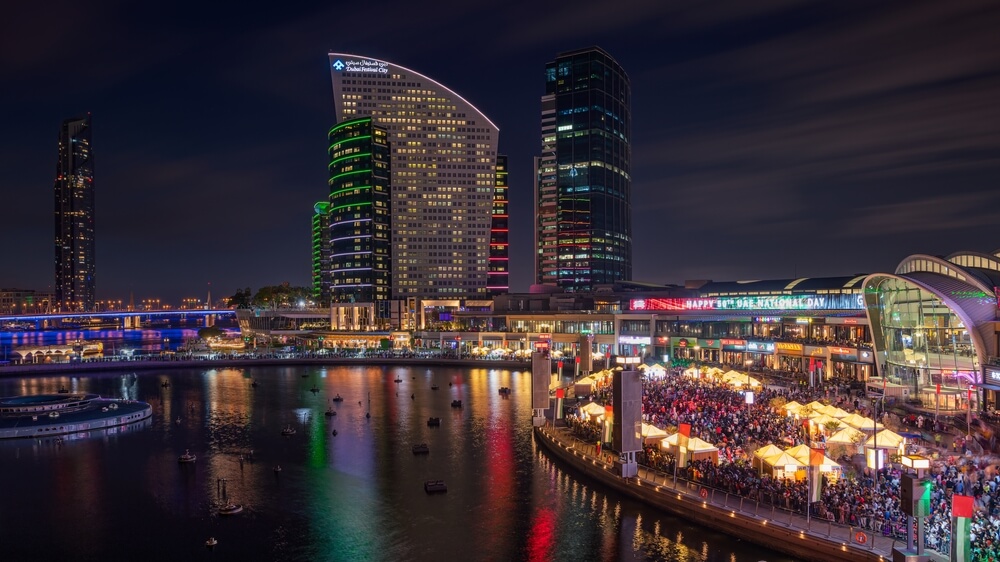 Are you visiting Dubai festival city from another country? You must be thinking about an excellent place to stay, no worries, we've got you!
Dubai festival city mall has the best hotels to make your stay memorable and joyous. Book your room in one of these hotels and experience the world's best amenities while being in Dubai.
If you're a money-saver person, you can also opt for budget-friendly hotels near Dubai festival city. So many hotels are within walking distance from Dubai festival city, and you might not have to book a taxi or hop on a bus.
Intercontinental Dubai Festival City
Intercontinental Dubai festival city resides in one of the most premium locations in Dubai, i.e., right beside Dubai festival city. It offers an exquisite experience of coziest rooms with outstanding dining and swimming at the 23 m outdoor pool. This pool is adjacent to a balcony showing you the scenic views of Dubai creek; that's the real thing!
The hotel also offers a state-of-the-art fitness center and a spa to give you the best experience of your life. If you're looking for a place to stay near Dubai festival city mall, this is the hotel you should book!
Crown Plaza Festival City
Crown plaza festival city is a starry waterfront hotel in Dubai festival city. It offers travelers the most satisfactory services like novel gastronomic dining and relaxation experience. The expansive glass windows will let you enjoy the sparkling creek views and the Abra water boats floating along.
The rooms are incredibly comfortable and offer a good night's sleep after a tiring day exploring the city. The hotel has an infinity pool on the 52nd floor, making you feel on top of the world!
Holiday Inn Festival City
It's an enthusiastic welcome for your luxurious yet affordable stay in Dubai festival city. Whether you're on a work trip or want to have a fun weekend, this is the best stopover for you in the Dubai festival city.
The rooms are very comfortable and offer all the necessary amenities that you might need. The hotel also has an outdoor pool to take a refreshing dip or relax under the sun.
So what are you waiting for? Book your trip with Holiday Inn festival city!
Each hotel has unique facilities that will make your stay even more comfortable. And if you're thinking about the rates, don't worry, they're pretty reasonable!
Ikea Dubai Festival City
IKEA is a multinational group of companies that designs and sells ready-to-assemble furniture, kitchen appliances, and home accessories. IKEA Dubai festival city has been present in the United Arab Emirates since 2007. The first store opened its doors to customers in Dubai Festival City.
In 2013, IKEA opened its second store in Abu Dhabi, and in December 2015, a third store opened in Ajman. IKEA Group now operates a total of 3 stores in the UAE. See what you can get at an Ikea store in Dubai festival city.
Ikea Furniture
IKEA offers a wide range of functional and affordable home furnishing products. The company's product range includes sofas, armchairs, coffee tables, and TV units. What makes this furniture different is its simple, clean lines and Scandinavian style.
Ikea Food
In addition to furniture, IKEA also offers a range of food products. The company's famous Swedish meatballs are available in the UAE and a selection of other Swedish and international dishes. IKEA's food products are available in-store and online.
Those looking for quality furniture and palatable food should try the Ikea experience. And if you're staying near Dubai festival city, then you're lucky, because there's an IKEA store nearby! Get your gear and explore the Ikea Dubai festival city.
Abra Dubai Festival City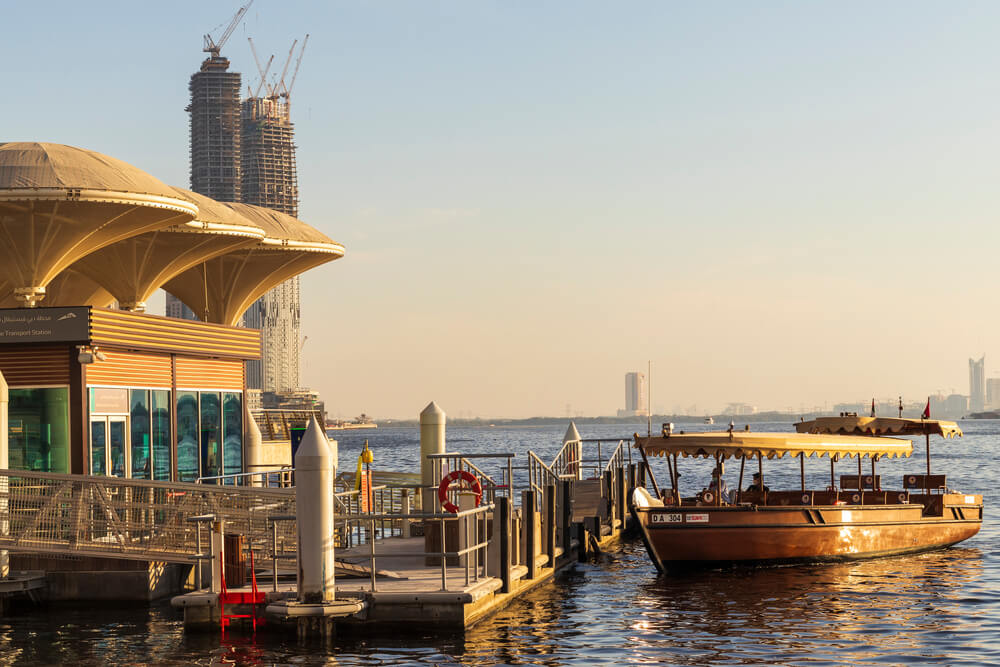 Are you thinking of a unique way to see the city? You should take a ride on the Abra Dubai festival city!
Abra is a traditional wooden boat in the United Arab Emirates. Abra Dubai Festival City is a water taxi service between Dubai Festival City and La Mer.
The service operates daily from 10 am to 10 pm and costs AED 20 per person. Children under 12 can ride for free when accompanied by an adult.
Abra Dubai Festival City is a great way to see the city from the water. The service offers views of some of Dubai's most iconic landmarks, including the Burj Al Arab and the Palm Jumeirah.
You shouldn't miss the laser; water projection shows at Festival bay after the sun sets.
Novo Cinema Dubai Festival City
Novo Cinema is a leading cinema chain in the United Arab Emirates. The company operates 11 cinemas across the UAE, including two in Dubai Festival City. Formerly called grand festival cinemas were taken by Novo companies in 2014. So watching a movie in Dubai festival city mall is another great experience awaiting you!
Novo Cinema offers a range of film screenings, including Hollywood blockbusters, independent films, and Bollywood productions. The cinema also offers a range of food and beverage options, including popcorn, candy, and soft drinks.
So, if you're looking for a great place to watch a movie, Novo Cinema is perfect!
Eating At Dubai Festival City
Dubai festival city isn't only for fun and shopping, but it's also a foodies heaven as there are cafes, restaurants, and high-end luxurious eateries available. The variety of cuisine is so vast that you can eat and munch on anything you want, Italian, French or Chinese.
There are also family-friendly restaurants if you're traveling with your loved ones. Some of the most popular restaurants are the Hard rock cafe, the Cheesecake factory, PF Chang's, and cafe Bateel.
Eating at Dubai festival city is an experience you shouldn't miss out on!
Food Court
The food court is the best place to start your journey of trying different cuisines as several restaurants are available under one roof. You can find anything from fast food to more gourmet options. There's also a wide variety of food for vegetarians, vegans, and those with gluten-free diets.
Specialty Restaurants
If you're looking for a more upscale dining experience, check out the specialty restaurants at Dubai festival city mall. There are several fine dining restaurants available, as well as casual eateries. You'll be spoiled for choice!
There's something for everyone, so you're sure to find something to your taste. Don't miss out on munching on the tastiest food ever!
Frequently Asked Questions
How To Go To Dubai Festival City By Metro?
To get to Dubai Festival City by Metro, take the Red Line to Emirates Metro Station, and from there, you can take the bus F08 directly to Dubai Festival City.
If you are driving, plenty of parking is available at the mall.
What To Eat At Dubai Festival City?
There are plenty of food options at Dubai Festival City, from fast food to casual dining to fine dining.
There are also several cafes and coffee shops if you want a light snack or a drink. And for something special, there are several fine dining restaurants, such as Zuma and La Petite Maison. So whatever you're in the mood for, you're sure to find it at Dubai Festival City.