Turkish Restaurants in Lahore
Turkish cuisine is the World's best food, also known as the Turkish diaspora. It is all the craze these days, and for a good reason. It's delicious! If you're looking for great Turkish restaurants in Lahore, then you're lucky because We've many spots for you. Many restaurants offer a wide variety of Turkish food in Lahore., from classic favorites to more contemporary cuisine—a wide range of Turkish dishes, from Kebabs and Pides to Dolma and Baklava. If you're looking for a quick snack or a full meal, you'll find something to your liking at the Restaurants in Lahore. Whether you're in the mood for a casual dinner with friends or an intimate dinner for two, you will get something perfect. So what are you waiting for? Come to Turkish Restaurant in Lahore and experience the best of Turkish cuisine.
10 Best Turkish Restaurants in Lahore
Asian people are always on the hunt for new and delicious tastes. Turkish food is one of the most liked food by Pakistanis. And many Turkish restaurants in Lahore are now open. Even In Lahore, many Turkish restaurants have opened that offer you many unique Turkish cuisines. And it is easier to find the best Turkish food in Lahore because there are many Turkish Restaurants and the ten most famous Turkish restaurants with a particular Turkish cuisine. Are you looking to try some authentic Turkish cuisine? Check out these top restaurants in Lahore. Here we go.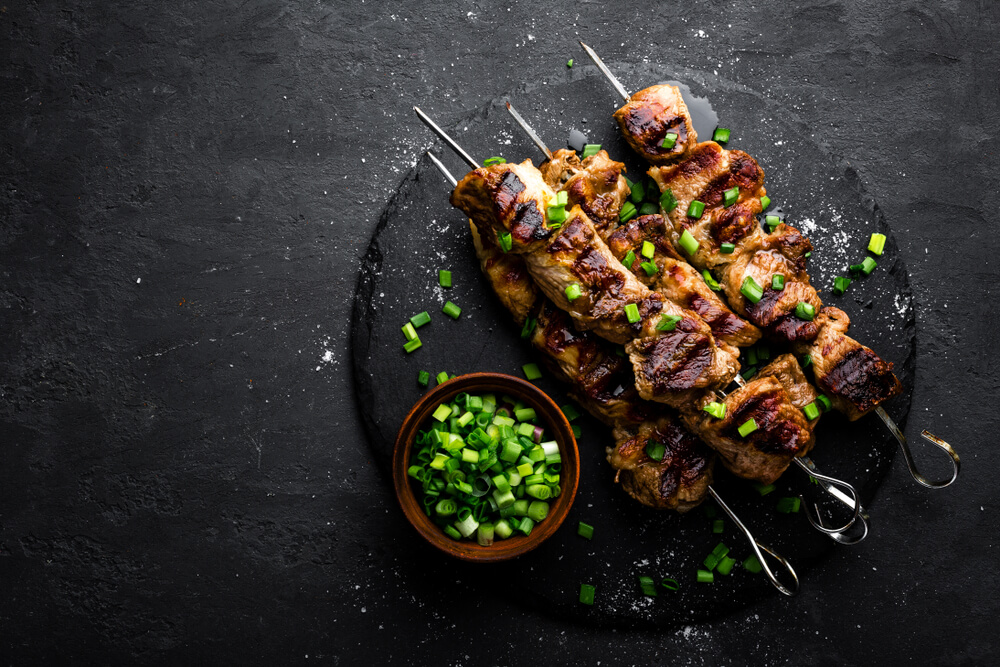 Turkish Food Karim Park
Turkish food is one of the best things to eat. And luckily, you can find this delicious Turkish cuisine at Karim Park. As one of the best Turkish fast-food spots, it serves authentic dishes that date back centuries. The taste of the food is delicious and genuine. Here is a large variety of Turkish and Pakistani fast food. The Turkish Tortilla burrito wrap, Tortilla burrito wrap, Tortilla beef wrap, and Tortilla crispy are the most famous. Turkish doners and sizzles platter is also here to cherish the taste buds differently. If you are looking for junk food, you will be satisfied because a large variety of platters and burgers such as grill, steak, tower, beef, BBQ, beef, chicken, and zinger Burgers are available. Here you will also satisfy your cravings with sandwiches, Nuggets, and fries. Although the place is small, the menu of Turkish and Pakistani food is extensive, with a lot of variety. The important thing is that the Prices are pocket friendly. There is a Hygiene environment and cooperative staff. It offers Dine-in, Drive-through, and Takeaway services, while No-contact Delivery is available here.
Timings: 6 PM to 2 AM, Monday to Sunday.
Location: Karim Park Lahore, Punjab 54000
Nisa Sultan Turkish Cuisine
Turkish food is an ancient cuisine that has evolved over centuries. It is one of the top Turkish food restaurants with genuine Turkish cuisine. Tried and authentic dishes like kebabs, dolma, and lamb soups offer outstanding comfort. Here are a few favorites to get you started Kebabs, Dolma, soup, and Baklava. The tongue buds are satisfied with Turkish mezze, Hummus platter, and Lahmacun pide. The thirst will be happy with Nisa's special ottoman sharbat, Ayran, and Turkish tea. Here is a real taste of Turkish cuisine. Nisa Sultan restaurant offers Dine in, Takeaway, and Delivery for their valuable customers. The best Turkish Restaurant in Lahore, and it sounds fantastic! Be sure to check it out if you're ever in town!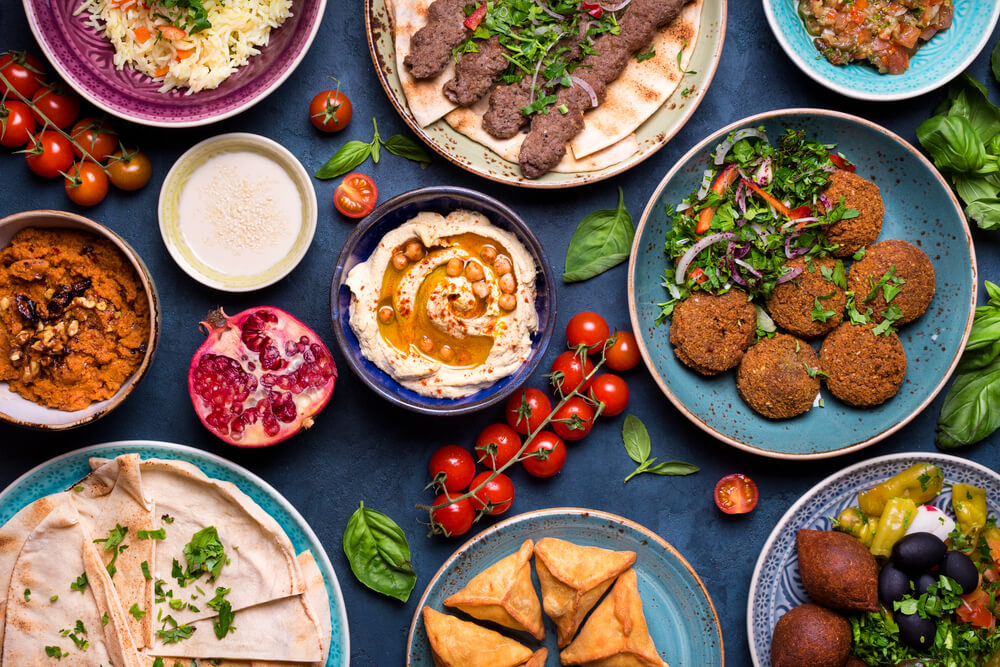 Timings: 1 PM to 2 AM from Monday to Sunday.
Location: MM Alam Road C1 block Gulberg 3, Phase 2 Johar Town
Kuchi Restaurant
It is introducing Kuchi! A warm and inviting Turkish BBQ restaurant with a modern twist. Kuchi is a modern Turkish restaurant that brings Turkish cuisine to life with innovative twists. From their mouthwatering, freshly made side dishes to their bold, creative sauces and hot pots, Kuchi will make you rethink what a Turkish meal can and should be. Kuchi is a place that can cater to everyone, from those who want to try new flavors to those who want something old; they're familiar. Kuchi Restaurant has an ambiance and Amazing food. Taste is authentic nomadic, and the most important is that it is economical. Whether you're looking for something spicy or sweet, this restaurant is sure to please!
Timings: Open for 24 hours.
Location: M-Block, DHA
Lokanta By Nisa Sultan
Lokanta by Nisa Sultan is a famous Turkish restaurant in Lahore that will make you feel like you are eating in Istanbul—located in the heart of Lahore, DHA. It is the source of ultimate food richness and a blend of unique, tantalizing flavors. Lokanta By Nisa Sultan is a go-to restaurant for a healthy outdoor Turkish cuisine feast. They offer a wide range of dishes to suit anyone's palate. The memorable Turkish mezze, Hummus, and Mutable are excellent. You can't say no to their Platter and Turkish doner. The pide is another specialty. Indeed one can find a complete range of Turkish cuisine from the platter and BBQ to the Turkish qahwa. They have separate dining areas catering to large groups, families, and individuals. So, If you're looking for the best Turkish restaurant in DHA Lahore, look at this; it is a fantastic place!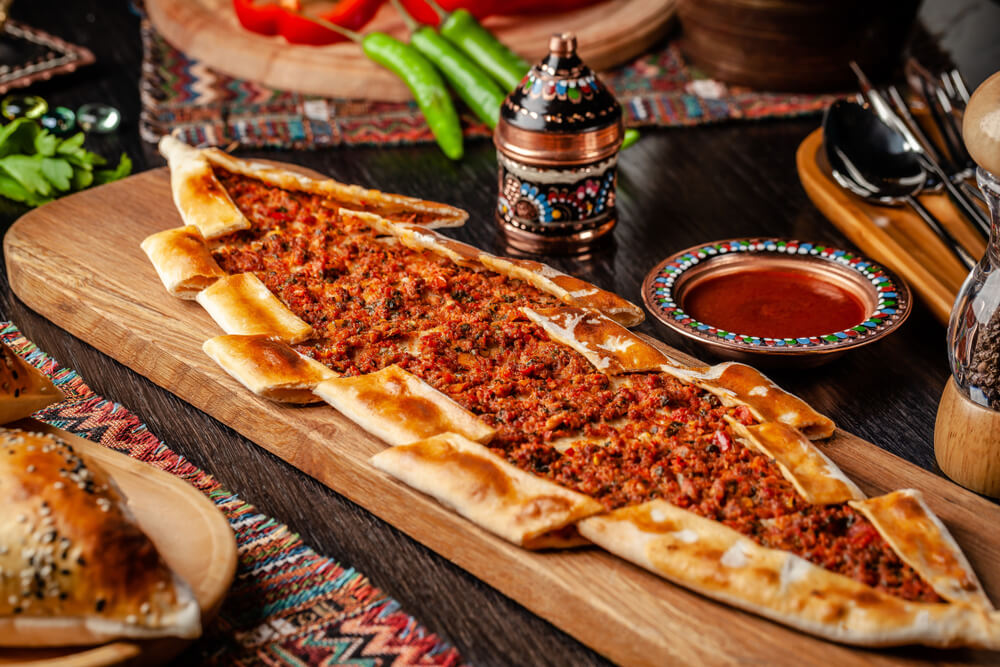 Timings: 12 PM to 11 PM every day.
Location: DHA Phase 4
Turkish Kitchen
Turkish cuisine is one of the favorite cuisines of people, and this Turkish Kitchen restaurant has fantastic food. The food tastes delicious, is authentic, and is of excellent quality. Turkish Kitchen Restaurant is a Turkish restaurant located in Lahore, Pakistan. Here the real taste of Turkish cuisine and Pakistani food is available. Authentic Turkish food with complimentary Turkish Tea and Delights, Turkish doner, Tortilla wraps, Grill Tavuk platter, Gavin Sis, Arabian platter, and Pizza are all available at affordable prices. They offer a wide range of dishes to suit anyone's palate. They have separate dining areas catering to large groups, families, and individuals.
Timings: 12 PM to 1 AM
Location: 155 Barki Rd, Paragon City
Sofra
Sofra Turkish restaurant is a premier destination for authentic Turkish cuisine, and it has been providing Lahore with some of the best food you'll find. This place is special for PAF residents and club members only. Sofra Turkish restaurant is known for the best Turkish cuisine in Lahore. This Turkish restaurant is a mix of Turkish and Lebanese delights. Please check it out and take a look at their menu. They have everything from kebabs to baklava, and everything is sure to satisfy them. Their best are Chef special sofra, special mandi, Chicken Iskander kebab, Turkish BBQ, Chicken Adana kebab, Tavuk, Lebanese maze, Falafel, Fattoush, Baba ganoush, Pide, and Hummus. The food is fresh and mouthwatering. They taste like you never have anywhere.
Timings: 12 PM to 12 AM
Location: PAF Falcon complex Gulberg 3 Lahore.
Lezzet
Have you heard of Lezzet Turkish Restaurant? If you haven't, you're missing out! This restaurant offers authentic Turkish food that an award-winning chef cooks. They have a great selection of dishes to choose from and use fresh ingredients. If you are looking for delicious food to satisfy your cravings, Lezzet is the right choice. A cafe with a rooftop, cozy environment, lights, music, and light. The Turkish food is impressive and deliciously astonishing as well. There you can find Asian food too. Lezzet, their Turkish BBQ, Metre Long Urfa Kabab, and Jojeh Boti reflects the Turkish taste, spicy and juicy. Did you know that they offer catering services as well? They will prepare a great feast for any event you have coming up. Give them a call at 03074333326 to reserve your spot!
Timings: 3 PM to 2 AM
Location: Block C bank square market, Model Town
Turkish Doner Café
Turkish Doner Kebab, located in the GCP housing society, Lahore, Punjab, is a family-owned and operated Turkish restaurant. Everyone wants to eat the World's best Turkish cuisine. Here the Turkish Doner Cafe in Lahore provides the real taste of Turkish and Pakistani food. They specialize in Kebabs and Falafels and offer a variety of hot and cold dips and a wide variety of mouthwatering desserts. A Doner sandwich (also called a döner kebab, shawarma, or gyro) is a popular fast food dish from Turkey. Turkish food is spiced meat or vegetables cooked with red pepper and tomato sauce, seasoned with a mixture of hot spices. Traditionally, Turkish dishes use only a handful of herbs. These dishes often require ovens, cooking oil, and some form of frying. Doner kebabs consisting of shaved lamb, beef, or chicken are mixed with salad dressing, tomatoes, and onions, stuffed into bread and served with salad. Lahmacun is another best dish consisting of minced meat (lamb or beef), onions, parsley, and spices such as red pepper paste and paprika, and the plate with tomato sauce and pide bread crumbs. All foods are cooked on wood by a Turkish chef, and it is Super good, affordable, and authentic taste. The ambiance is excellent, and the professional staff ensures a good time.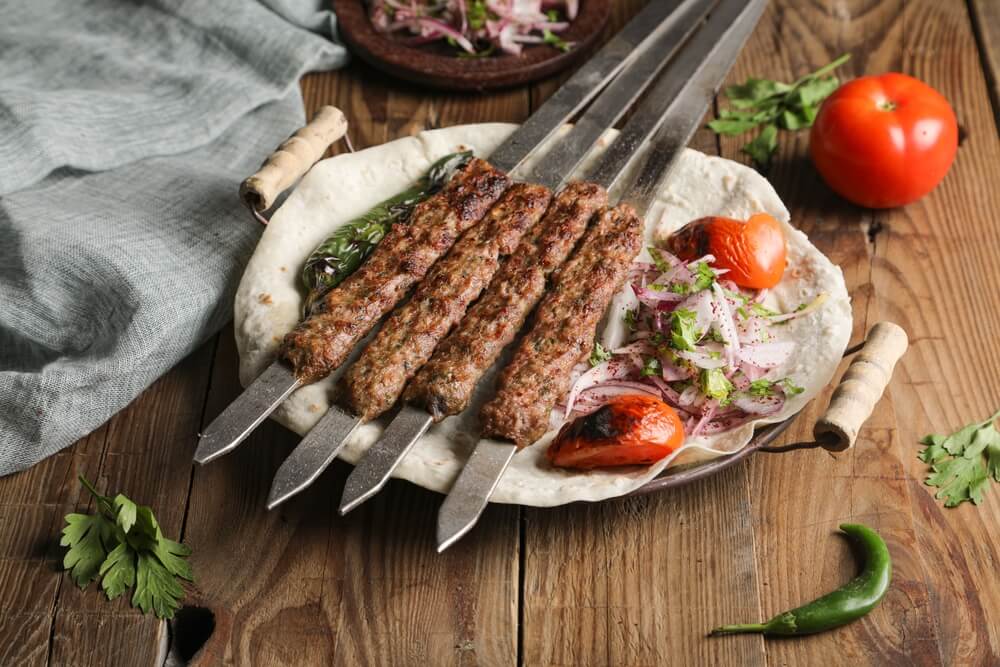 Timings: 12 PM to 2 AM.
Location: 72, GCP housing society, Lahore
Nawala e Turk
A new Turkish restaurant, Nawala e Turk, opened up in Lahore! The owner wanted to bring a Turkish tradition to Lahore, and they have done so by adding a lovely twist. It is a great place to go with friends or family as they have authentic Turkish cuisine, a wide variety of appetizers, desserts, and halal wines. The menu has many Turkish and Pakistani cuisine options. It provides pure Turkish food such as Turkish doner, Durum, Diehl Kizartms, Turkish platters, Tum tavuk platters, Kapsalon, Pizza, and platters to Pakistani food lovers. It is an excellent spot for good food with an authentic Turkish taste. The restaurant's environment is hygienic and comfortable for friends and family gatherings.
Timings: 5 PM to 1 AM, Monday to Sunday
Location: PAF Falcon complex Gulberg 3 Lahore.
Ottoman Empire Turkish Restaurant
Ottoman empire is a top restaurant in Lahore, Pakistan. It has an eclectic menu with signature dishes that have become your favorites. It is one of the best restaurants with Turkish cuisine specialties that offer Turkish, Arabic, and Pakistani cuisines. Many cuisines and a full menu of Turkish cuisine are available there. The taste of food is guanine and delicious. It is located in the heart of the old town with a good environment, with a classic outdoor terrace. The remarkable thing is that it is hygienic and satisfies your buds with genuine and reasonably tasted Turkish food. They offer live music, entertainment, and delicious cuisine.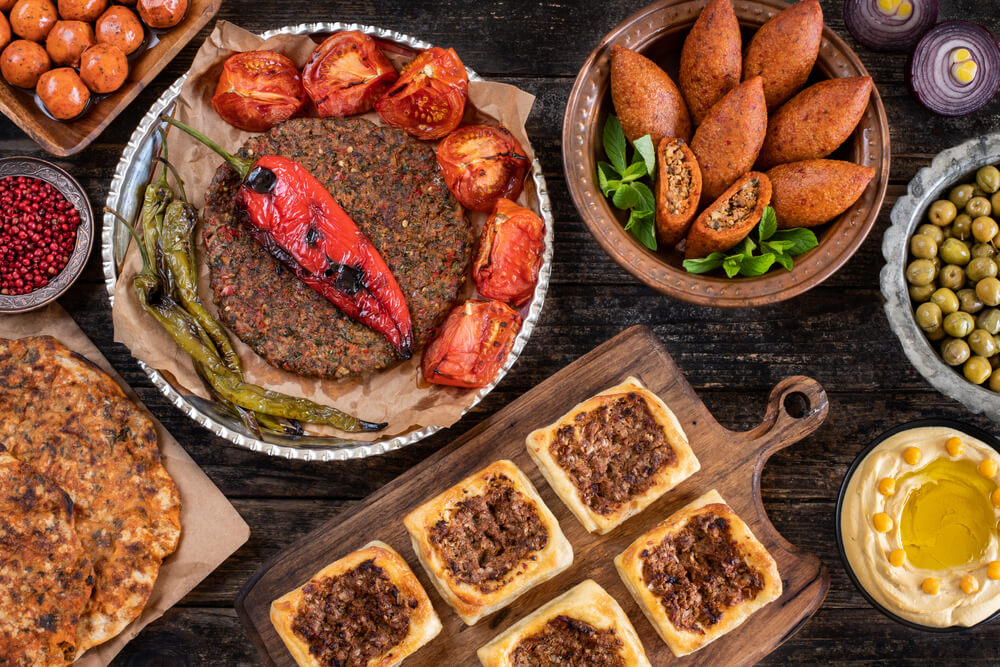 Opening Timings: 12:00 PM-12:30 AM
Location: Garden Town Lahore
FAQs
What are the best Turkish Dishes served in Lahore?
The best Turkish food Dishes in Lahore are Turkish Mezzes, Hummus, Ezme, Mutabbal Turkish Pide, Adana Kabab, Sujuk, Baklava, Jojeh Boti, Turkish Doner, Durum, Diehl Kizartms, Durum Tursu, Turkish Platter, Tum Tavuk Platter, Kapsalon, Cheese Balls, Grill Tavuk Platter, Gavin Sis, and Arabian Platter.
Which is the Best Turkish Restaurant in Lahore?
Nisa by Sultan, Turkish Kitchen, Ottoman Empire Restaurant, Sofra, and Lezzet are the best Turkish cuisine specialty restaurants in Lahore.
Conclusion
In Asian countries like Pakistan, Turkish foods are also so much liked. Turkish cuisine is one of the best food in the World. Everyone is fonder of good food with better taste but needs help to go to Turkey to satisfy their buds with real Turkish taste. It is good to know that many Turkish restaurants are open in different cities with their Turkish cuisine specialties; even in Lahore, many restaurants provide authentic Turkish dishes for Pakistani food lovers. These best Turkish Restaurants in Lahore offer the real Turkish taste and flavor in a comfortable and hygienic environment. It would be best if you visited the Turkish cuisine restaurants of Lahore.