Places to visit in Umm Al Quwain
Umm Al Quwain is the second smallest and least populous emirate in the UAE, and it skirts the Arabian Gulf. The city is located on the Arabian Gulf's coast and is known for its lovely beaches, premium hotels, and exciting activities.
Umm Al Quwain has a wide range of recreational activities available, from sailing to skydiving. Traditional sports such as dhow construction and falconry, as well as camel racing, are all popular in the emirate. It has a lot more than you may have thought and is loved by tourists and locals both. It is an ideal place for adrenaline junkies, nature lovers, and someone who just wants to escape the hustle and bustle of their day-to-day routines. Umm Al Quwain has a unique set of activities that will undoubtedly pique your interest and entice you to return. We've put up a list of our favorite spots to visit in Umm Al Quwain for you. There are lots of things to do, just choose one that matches your interests and have a wonderful time!
Dreamland Aqua Park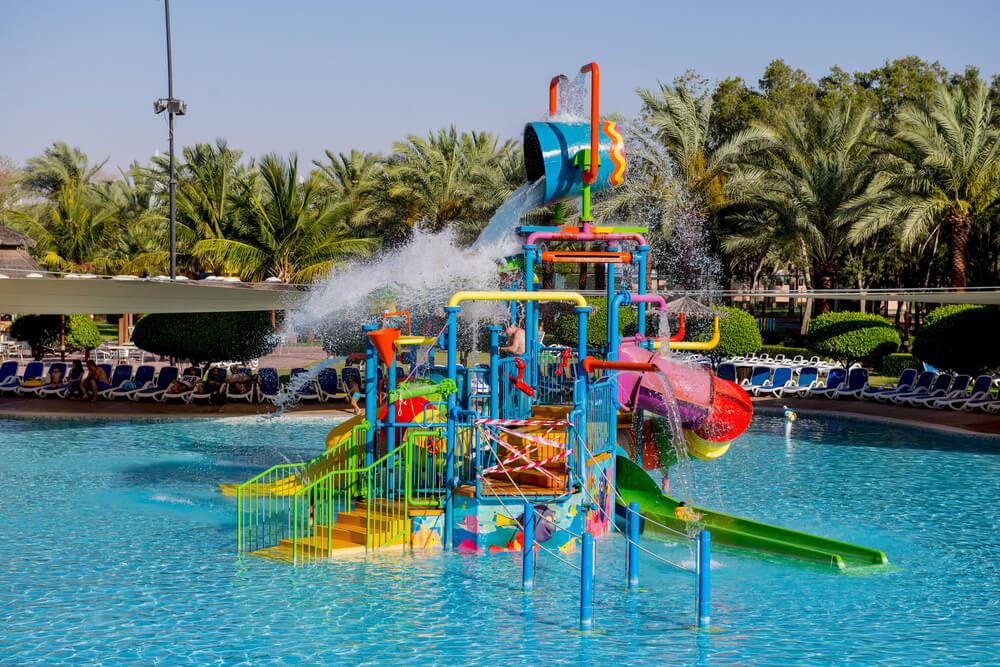 One of the most popular things to do in Umm Al Quwain is visiting the Dreamland Aqua Park, which is a water park packed with the most thrilling slides perfect for cooling off during the hot months in UAE. This park is absolutely perfect for families who want to spend a day out. The region's major family water park, Dreamland Aqua Park, has over 250,000 square meters of lush green landscaped gardens, making it not just a thrilling but a beautiful place to splash some water around.
Water Rides at Dreamland Aqua Park
Some of the many enthralling rides include kamikaze, twister, black hole, twisting dragons, family raft ride, might go round, rafting river,s life five, lake o waves, dream stream, aqua play, dead sea, jacuzzi, pool game and slam dunk. You're sure to have the time of your life on these exhilarating rides. The waterpark also provides information boards before you board each ride explaining the level of an adrenaline rush, height and/or weight requirements, and occasionally the waiting times. Most rides are kid-friendly, but a few of them may not allow it due to safety reasons. You will find lifeguards at every ride and at every water pool to ensure the safety of all visitors.
The thrilling dragon is one with thrills at every turn. You know from which side you came in, but you must take a wild guess to know which side you'll end up on! It is every adrenaline junkie's favorite and perhaps ours too!
Also, don't be upset if you're exhausted from the rides; the park includes a lot of areas where you can immerse yourself in water and unwind!
Don't be concerned about getting hungry after all of those rides; as we previously said, Dreamland Aqua Park has you completely covered. For up to 170 seated people, they have an indoor restaurant that serves continental and Mediterranean cuisine. The food is customized to appeal to a wide range of tastes and preferences, from Mediterranean food to the most exotic seafood dish. Their grand continental Buffet is available every weekend, so don't miss it out! In addition to that, they have a perfect snacking station for kids known as the Snack Attack. Snack Attack has delicious fast food meals that are ideal for children and children at heart. When it comes to all of the excitement, there's no competition. Grab a pizza, a burger, or anything else you like from the Slush Corner's tempting desserts and salads. You can also visit the Saj Zaman and Shisha Majlis, which serve food in the classic Arabian-style majlis step.
Camping at the Dream Land Aqua Park
The waterpark also has a unique service that you won't find at any other water park, as it is the largest family water park in the region. If you're searching for a peaceful haven, consider Dreamland Aqua Park's Air-conditioned Wooden Cabanas, which are perfect for families or small groups! It's your own little piece of paradise, complete with airbeds, sun lounges, camping chairs, and tables.
But wait, the fun doesn't end here. Did you know you can stay & camp at a waterpark? Well, we neither until we found this out.
You may spend the night in the ultimate Dreamland Aqua Park's overnight camping for two days full of adventure and unforgettable memories, or hire their Cabana for a single day. The staff at the Dreamland Aqua Park is always on hand to assist you in any way they can. As a nurse, security guards, or lifeguards, we will be able to provide assistance 24 hours a day, seven days a week. If you're looking for a unique experience while on vacation, Dreamland is the place to go; temperatures are always warm, and there's plenty of space to relax with your family and friends. The tropical ambiance will surprise both young and old!
Mangrove Beach in Umm Al Quwain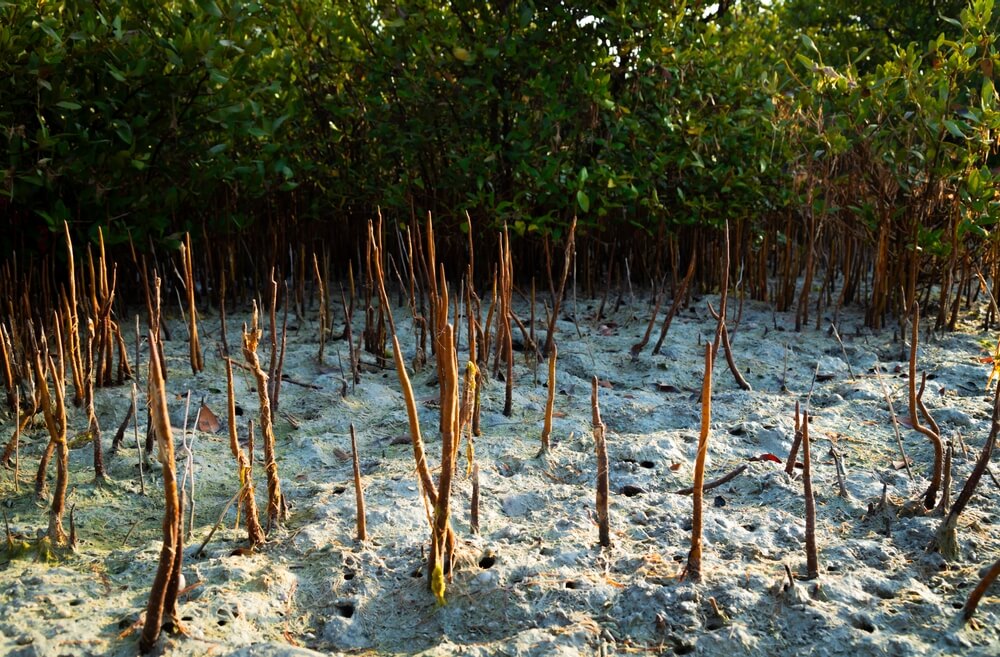 There's a stunning getaway for beachgoers and nature buffs in the northern emirate of Umm Al Quwain, and it's called Mangrove Beach. It is truly a visual delight with the gleaming swaths of the sea flowing through the mangrove trees. Do you want to visit this natural wonder? Plan a weekend away with friends or family in Umm Al Quwain to see what the beautiful beach has to offer. A mangrove is a shrub or tree that grows in coastal saline or brackish water. The term is also used for tropical coastal vegetation consisting of such species. The Mangrove Beach in Umm Al Quwain is full of it, and it is an absolute visual delicacy to stare at. The picturesque Mangrove Beach is the first of its kind project in Umm Al Quwain, located at Khor Al Yeefrah in Umm Al Quwain. It aims to highlight the necessity of mangroves as an eco-tourism attraction in the region. The UAE has mangrove forests in many locations. The Umm Al Quwain Mangrove Beach is just one example of the region's vast plantations. These natural woods defend against rising sea levels and storm surges by protecting the coast. Apart from defending beaches, they also provide a habitat for a variety of aquatic species, flora, and birds. The UAE has 183 square kilometers of mangrove forests, which cover about 60 million trees. These mangroves capture approximately 43,000 tonnes of CO2 each year, according to statistics. You may also use it as a fantastic night to camp with family and friends, aside from being stunning in its own right. It's an excellent destination for a weekend camping trip, especially because of the soft sand and modest surf. Make sure you bring food, blankets, and first-aid supplies along if you're going camping.
Kayaking at the Mangrove Beach in Umm Al Quwain
Kayaking is a recreational water activity in which you paddle a tiny, narrow boat called a kayak with a double-bladed paddle. Kayaks may be used for fishing, whitewater rafting, racing, and exploring. The Mangrove Kayaking is an experience not to be missed. The slowness of the vessel, the sound of the water, and the rays of sunshine piercing through the mangroves provide an intriguing dimension to Kayaking.
Spend some time in nature during this small-group mangrove tour, which takes you away from the towering buildings and city life. In the reserve's clear, calm seas, go on a kayak or standup paddle trip with Umm Al Quwain Mangroves. These shallow waters are ideal for beginners and home to rays, turtles, and other aquatic creatures.
Mall of UAQ
The Mall of Umm Al Quwain is a must-visit if you visit this city. It has everything you need & more! It is classified as the best Mall in Umm Al Quwain, and for all the right reasons.
Mall of UAQ is a unique retail experience coupled with dining and entertainment in one beautiful destination nestled in the center of Abu Dhabi. It's a gathering place where friends and families spend the whole day shopping, dining, seeing movies, relaxing, and soaking up the excitement around them while tasting a slice of life. A trendy location for an amazing shopping adventure. With its flagship store, "Lulu Hypermarket and Department Store," the Mall has something for every shopper, with a large selection of goods that include fashion, accessories, beauty products, housewares, and more. Shopping always makes you hungry. Break away from it all and dig into something delicious at one of our many casual dining options. The Mall is a fantastic place to spend leisure time while avoiding boredom with an amusement arcade that includes a variety of unusual & arcade games, simulators, and more to keep you occupied for hours.
You will find some of your favorite brands at the Mall of UAQ, including Bath and Body Works,
Star Cinemas at the Mall of UAQ
Do you want to see the newest film? Visit Star Cinemas in the Mall of UAQ to watch the newest releases. The UAE's premier theater chain, with ten cinemas across the Emirates and contemporary food and beverage services, is Star Cinemas. You can book your tickets online or in person. You are sure to experience a great time while watching your favorite actors on screen!
Orange Hub
The Orange Hub is where it's at for fun. From arcade games to simulators, you're likely to have a fantastic time here. Orange Hub is a fantastic mix of entertainment and activities. It's ideal for team-building exercises or birthday parties because it offers a wide selection of options. Orange Hub strives to provide an entire entertainment package for the whole family, with cutting-edge facilities and a distinct game collection.
Palma Bowling Club in Umm Al Quwain
The Palma Bowling Club is a state-of-the-art, 10-lane bowling alley that is perfect for family fun or a night out with friends. It is located in Palma Beach Resort & Spa, Umm Al Quwain, which also offers several other services. The Palma Bowling Club also has a pool table, darts, and a bar. It's the perfect place to relax and unwind after a long day.
Crab Hunting in Umm Al Quwain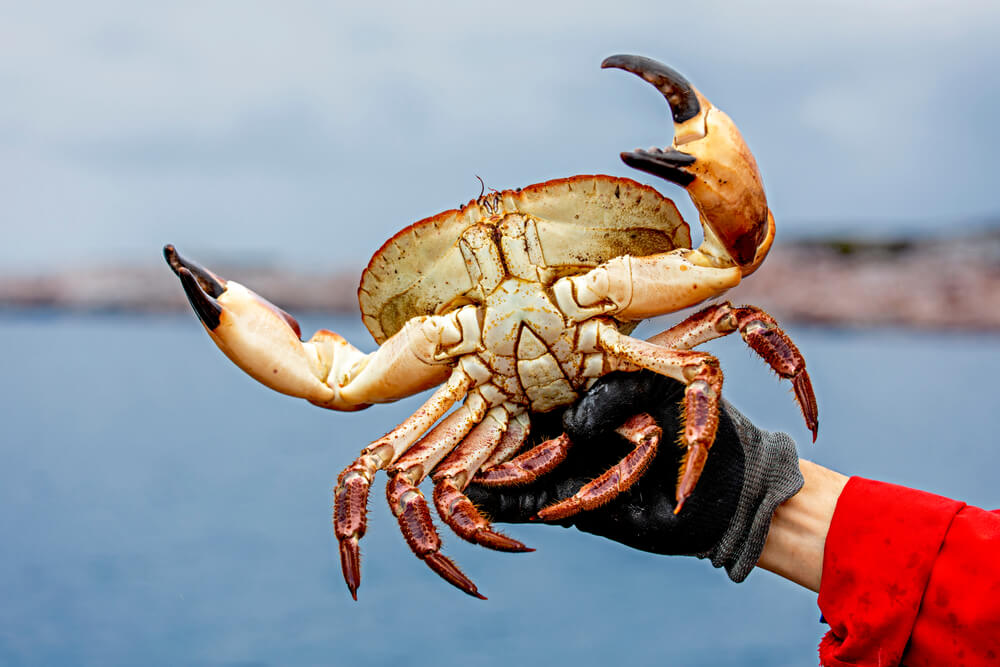 You may have done fishing, but crab hunting is nothing like it is. It is a new exhilarating experience that you can try out in Umm Al Quwain. Crab hunting is a new and exciting way to spend time with friends and family. It's perfect for those who want to experience something different while enjoying the outdoors.
Take a trip to the Mangrove Islands of Umm Al Quwain with the help of professional crab hunters and try your luck at crab hunting. Take a ferry ride to the natural mangroves, which are teeming with crabs. There are special underwater lights that will add to the excitement of crab hunting. Children may join in the fun under the supervision of experienced crab hunters, even though that's not all. After that, your catch will be cooked and served along with a delicious continental dinner buffet on an outdoor patio featuring a starry sky above.
Kite Beach Center in Umm Al Quwain
Kite Beach Center is the best place in Umm Al Quwain to learn how to kitesurf. They offer lessons for all levels, from beginners to advanced. The Kite Beach Center is situated on the beach and has all of the necessary equipment for kitesurfing.
Kite surfing (or kitesurfing) is a surface water sport that uses a kite to power a board or surfboard with the help of a person's body weight. The power from the kite moves the surfer across the water. Kitesurfing is similar to windsurfing but uses a kite instead of a sail. Yes, kite surfing can be a lot of fun. It's a great way to get out on the water and enjoy the sun and breeze. It can be a bit challenging to learn at first, but with the help of an experienced instructor, you'll be up and riding in no time. The best time to do kite surfing is during the morning hours when the winds are lighter. This will make it easier for you to learn how to kitesurf.
You will be given a wetsuit, life jacket, helmet, and kitesurfing board when you arrive. The instructors at Kite Beach Center are all certified and experienced. They will teach you everything you need to know about kitesurfing, from how to set up your equipment to how to stay safe while kitesurfing.
After you have learned the basics, you can rent equipment and go kitesurfing on your own. Kite Beach Center is the perfect place to learn how to kitesurf and enjoy the sport.